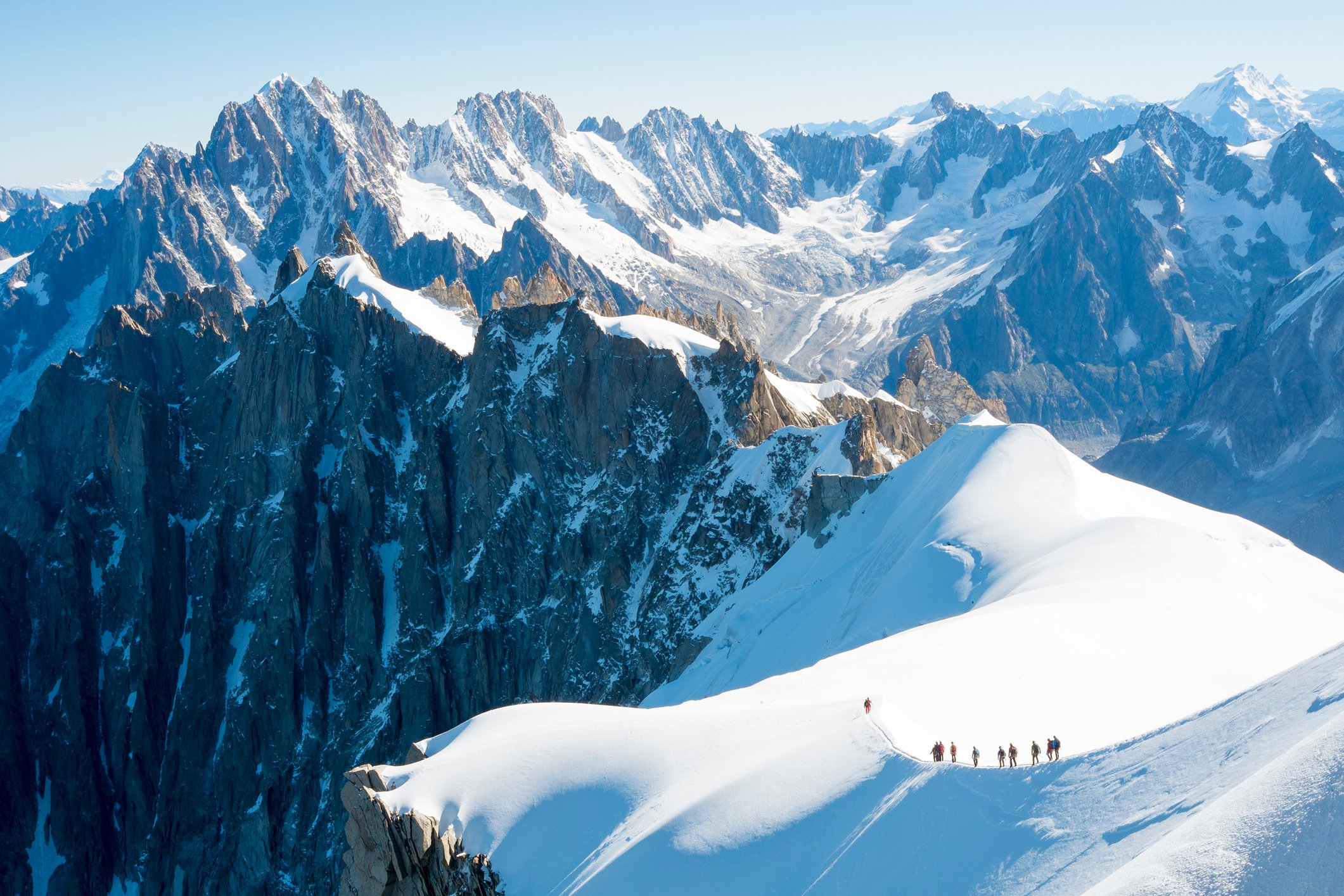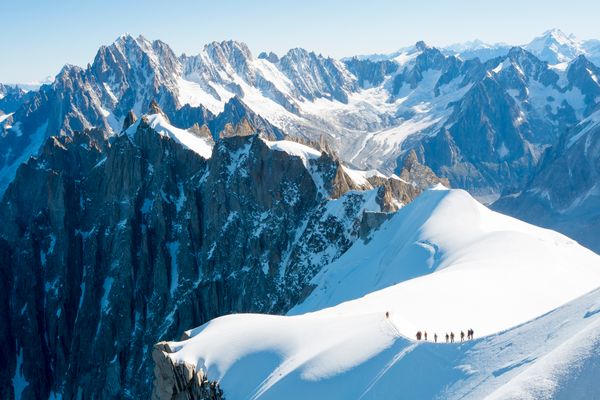 The French Alps have such depths of beauty and distinction that it's almost impossible to condense their adventure opportunities into just one article. Mount Blanc, the highest mountain in Europe west of the Caucasus, is (as you probably know) found in the Chamonix area of the French Alps, but that's just the start of the remarkable nature throughout the region.
From the adventure hub of Chamonix to the vast pistes of the Three Valleys, the largest ski area in the world, to the 13-resort powerhouse of the Portes du Soleil, split between France and Switzerland, there's a whole lot of French Alps. And each of them is beautifully… French! We're talking huge mountains, brilliant bakeries and endless access to nature. Which is great, but it does mean it can be quite hard to pick where exactly you should go in the French Alps on your trip.
With that in mind, we've written up this handy little article to give you an introduction to some of the key areas and activities in the French Alps – from the skiing in the winter to the hiking in the summer, and everything in between. We hope it gives you a little foot up in deciding where you're going to go hike, ski or bike this summer or winter!
The Best Ski Areas in the French Alps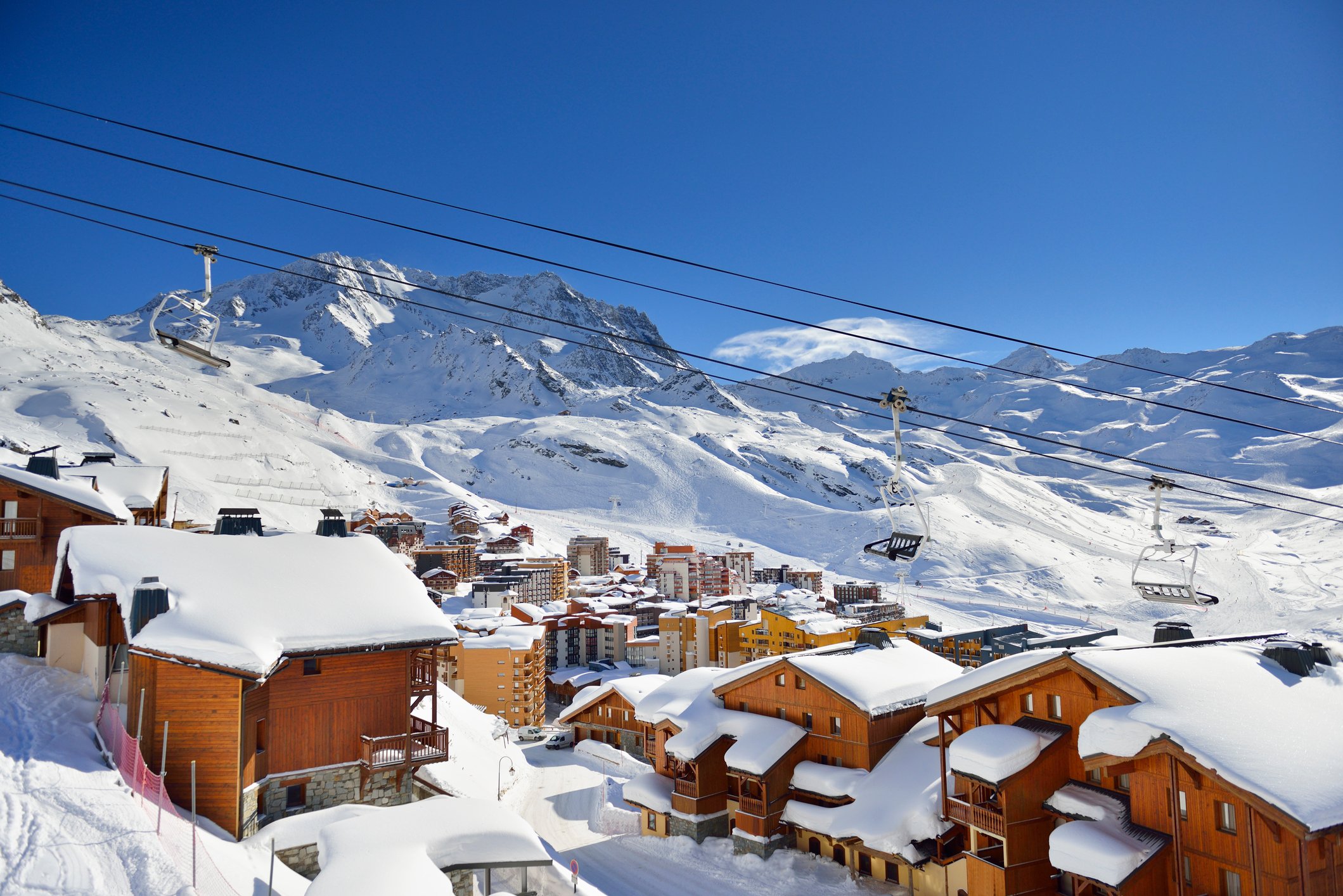 We mentioned the 'Portes du Soleil' and 'Three Valleys' above, so it might be useful at this point for us to clarify exactly what we mean when we use those terms.
These areas are used to describe ski regions, encompassing several ski resorts which have teamed up together to expand the areas that can be reached with one lift pass. 'Les Trois Vallées' is made up of Courchevel, Meribel and Val Thorens, as well as the smaller resorts of la Tania, Brides-les-Bains, Les Menuires, Saint-Martin-de-Belleville and Orelle. 'Portes du Soleil' is made up of 12 ski resorts in one pass, between Mont Blanc in France and Lake Geneva in Switzerland. The French resorts of the Portes du Soleil include Avoriaz, Morzine, Chatel and Les Gets.
Other ski regions in the French Alps include the 'Paradiski' ski area (Les Arcs, Peisey-Vallandry, La Plagne), the 'Escape Killy' ski area (Tignes, Val d'Isère) and the 'Alpe d'Huez Grand Domaine' (Alpe d'Huez and surrounding resorts).
The Best Places to Ski in the French Alps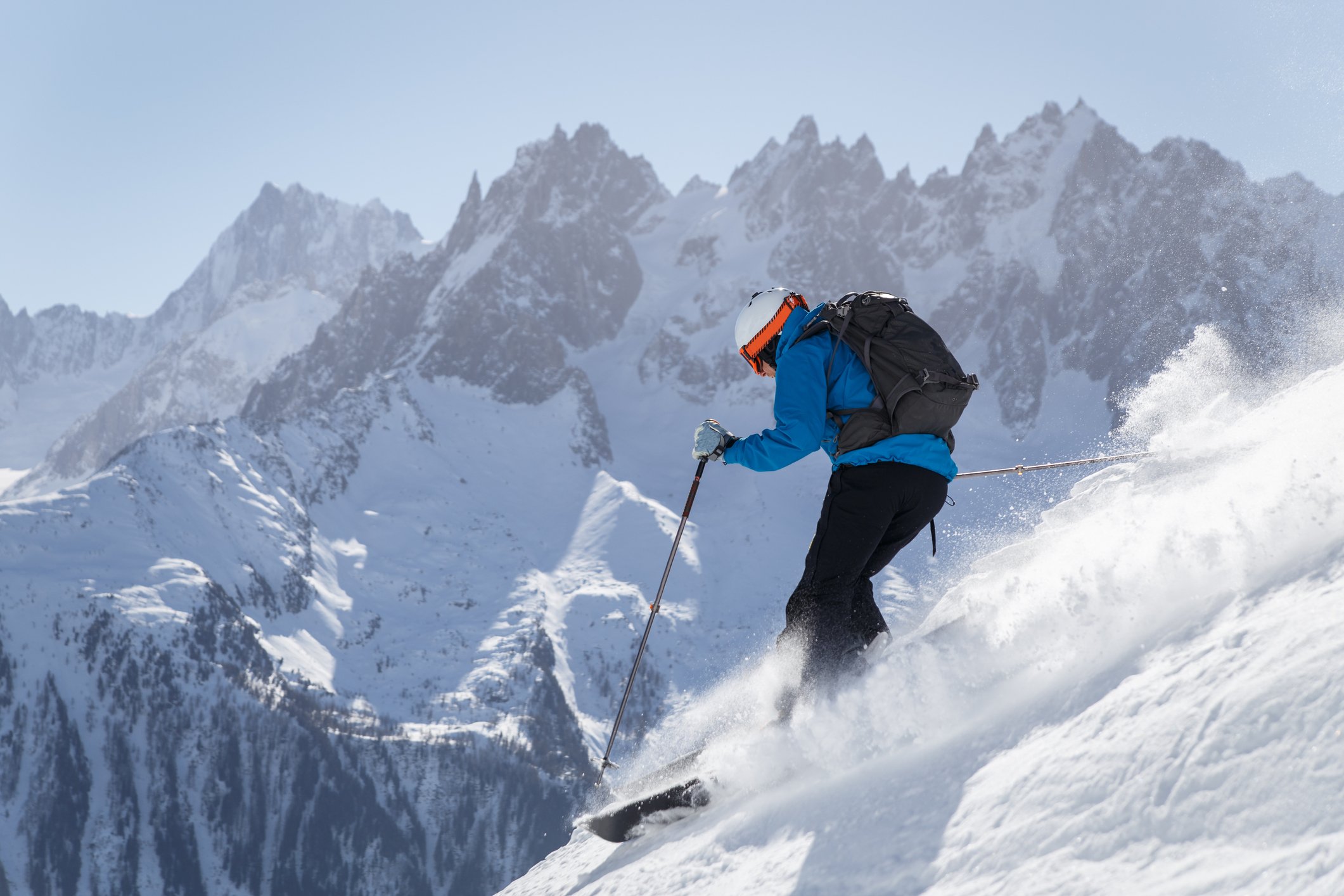 It's hard to go wrong skiing in France. Any of the mega-resorts above will provide you with enough pistes and perfect mountain views that you won't have to repeat a piste even if you're skiing in the same place for a full week. Unless you want to! That said, some do have their specialities.
For on-piste it's hard to look past the sheer scale of Les Trois Vallées. Their 600km of piste make it the largest ski resort in the world. Les Arcs also boasts a brilliant range of wide, often uncrowded pistes and along with Les Deux Alpes, Morzine and Val Thorens, Les Arcs is also up there with the best of the snow parks in the French Alps.
If it's off-piste you're looking for, the Vallée Blanche run from the Aiguille du Midi in Chamonix is known around the world, with a 2700m / 23km descent (and a cable car to the top, so you don't even have to hike up to get to the downhill). La Grave is another legendary pilgrimage for serious skiers and snowboarders, near Alpe d'Huez, and Les Grand Montets & Tignes also have brilliant off-piste. But when the snow's good (especially given how much piste comes with the lift passes in France), you shouldn't struggle to find fresh powder away from the pistes anywhere. Just make sure you have a guide, an avalanche safety kit and know how to use it!
The Best Places to Hike in the French Alps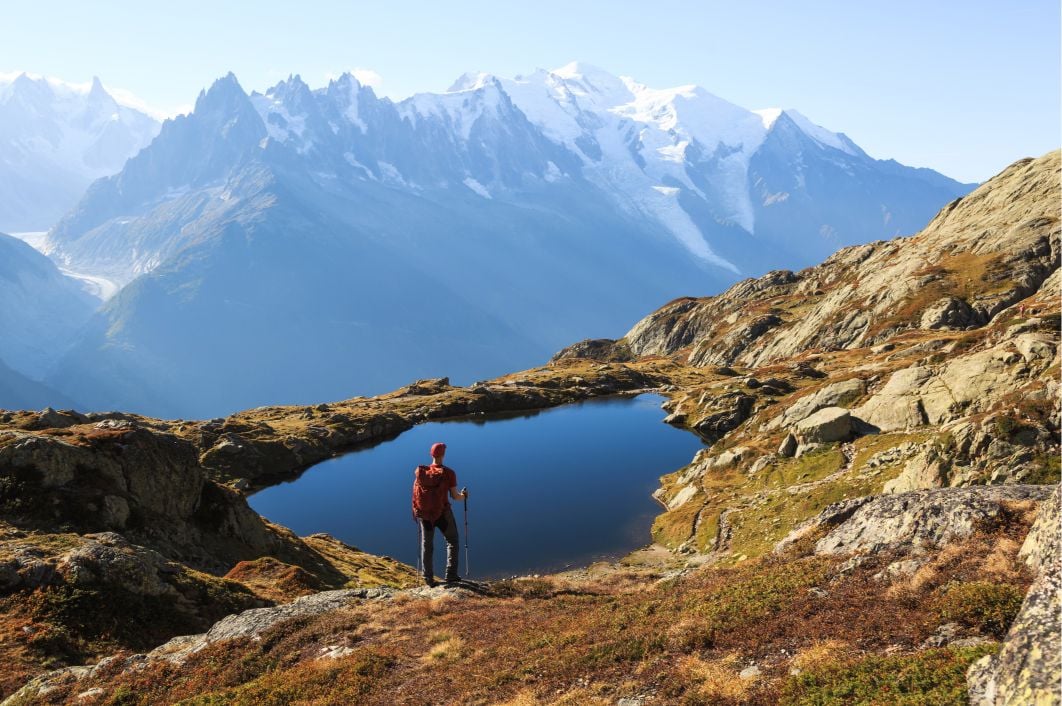 The French Alps measure in at an enormous 210,000 km². For reference, the entirety of the United Kingdom is only 242,495 km² – so the French Alps are actually a larger area than Scotland, England, Ireland or Wales individually. As we've established, they also contain a whole lot of ski resorts, each of which boasts their own range of particularly high mountains, views, baguettes, serene backcountry, non-serene tacky nightclubs and – most importantly – fantastic wine and cheese.
With a lot of mountains comes a lot of hiking trails, so where do you start when you're looking for a hike in the French Alps? How about by climbing the legendary Mont Blanc? Arguably the most famous mountain in Europe (though the Matterhorn may have something to say about that), Mont Blanc rises all the way up to 4810m, with the climb beginning from Chamonix. They call it the mountaineer's mountain for a reason. It's not an easy climb, but it is one of the classics, and at the top, you get to look back down at all of Europe.
If you like the look of Mont Blanc, but not the idea of going up it, then the Tour du Mont Blanc could be the one for you. Trek through Italy, France and Switzerland with spectacular views across the Alps. Ascend the twin valleys of Val Ferret with its vantage point over Mont Blanc, Dent du Géants and the Grandes Jorasses massif. If you don't have time for the full long-distance trek, then you can even do a reduced Tour du Mont Blanc in just four days.
Finally, you can't mention hiking in the French Alps without bringing up the Haute Route. Running from Chamonix and Mont Blanc to Zermatt, Switzerland, home to the Matterhorn, the legendary hike takes 10 days and takes in the most famous mountains in Europe.
Mountain Biking in the French Alps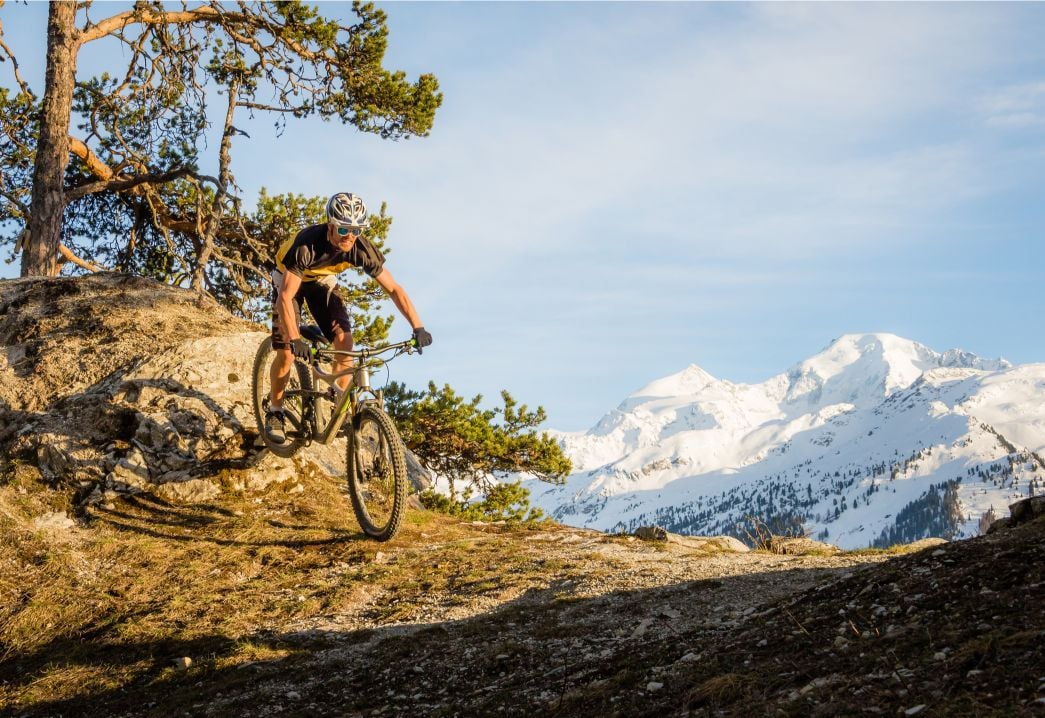 Many of the alpine ski resorts in the French Alps also offer world class mountain biking trails – not least Morzine, which is known internationally as a mecca of mountain biking. Les Gets is another resort drenched in mountain biking history and renowned for their offering.
Alpe d'Huez is famous for its 'Megavalanche' race, a mass start event on snow where mountain bikers start on a glacier at 3330m and descend back to Allemont at 2600m.
Meribel in the three valleys has also previously hosted a UCI Downhill World Cup and improved substantially in terms of mountain biking in recent years. Avoriaz and Chamonix also offer fantastic variety and depth in their mountain biking trails and parks.
Other Activities in the French Alps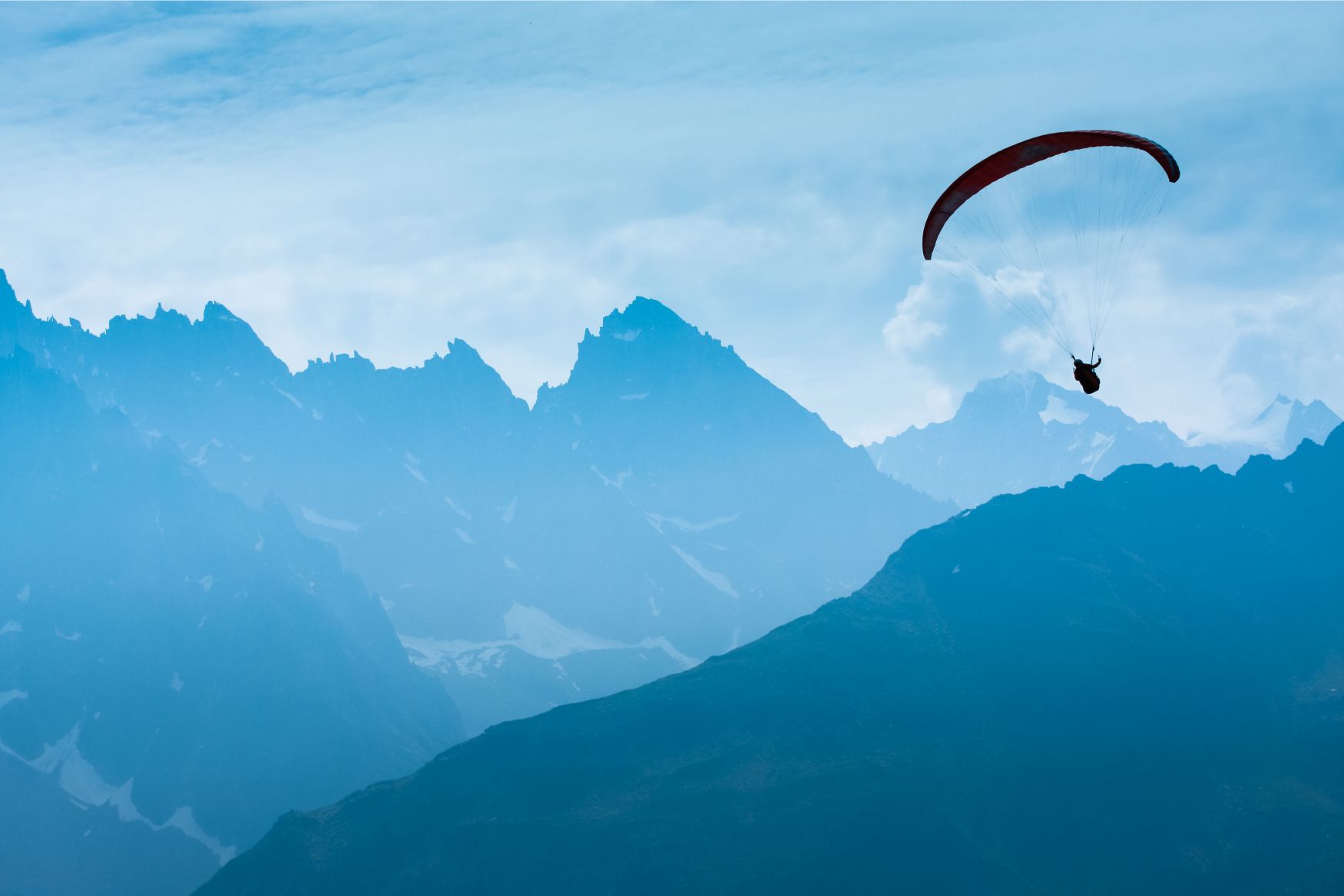 Of course, we've only scratched the surface of the adventure opportunities possible in the French Alps (and scratched it gently at that). There are plenty of other activities across the region.
At any hiking hub or ski resort there are normally options for paragliding, for example. Rock climbing and ice climbing are more lifestyles than they are hobbies in the French Alps, with Chamonix being a real centre for all things climbing.
Where there's mountain lakes, there's often kayaking. And – as you'll know if you've ever been to a small mountain town – there's usually golf, too. But given you're on the Much Better Adventures website right now, and have just read to the bottom of an article about adventure in the Alps, we're guessing golf is probably not top of your priority list. Bon voyage!
Inspired? Check out our range of adventure holidays in the French Alps.