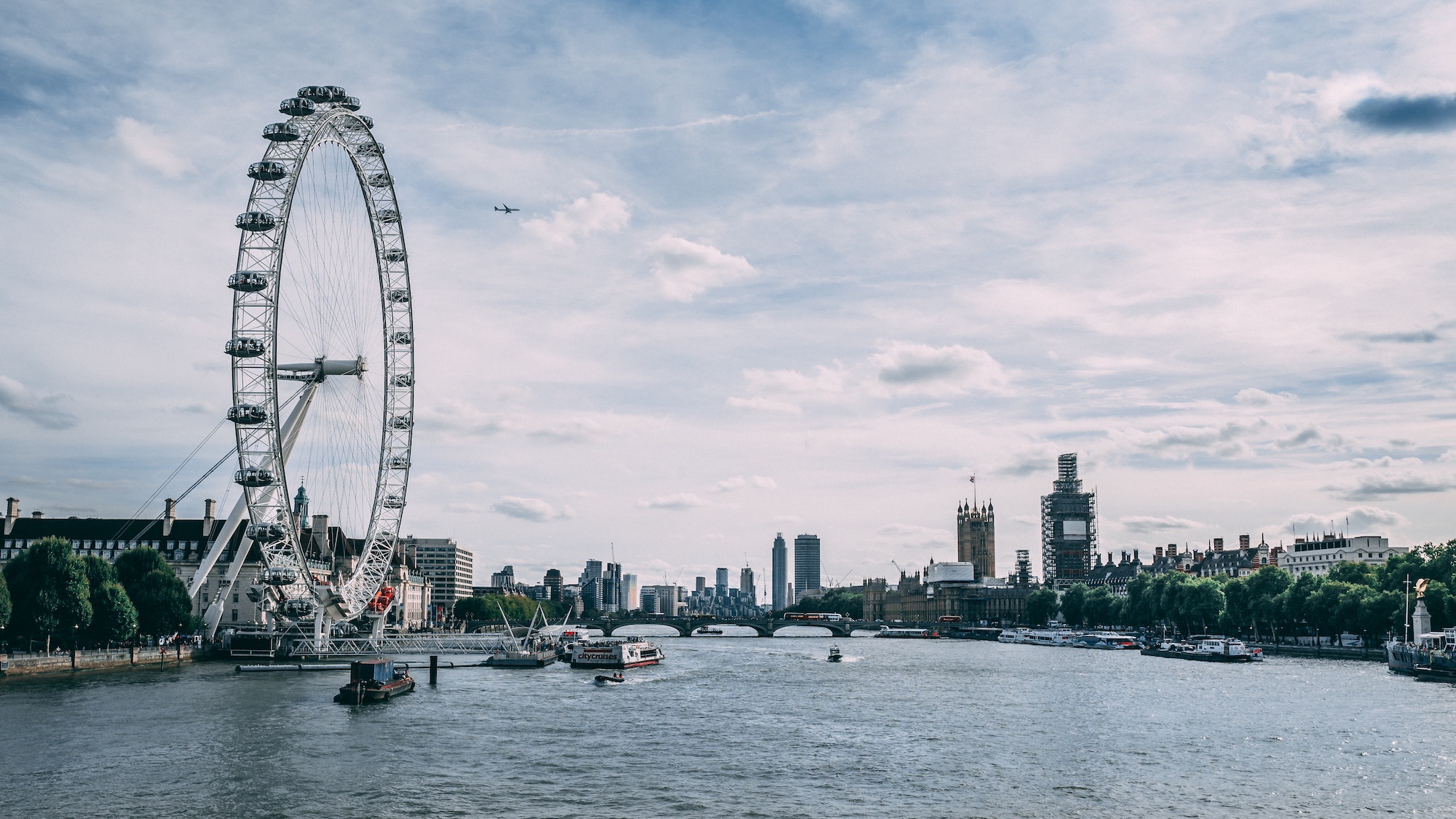 Can you go kayaking in London? Well, yes – of course you can! As long as there's a kayak between you and a large expanse of liquid, then you're good to go. As they say, where there's water, there's a way. Not that there's anything to really stop you from kayaking on any other inert medium in London… like a huge vat of London Dry Gin or a bubble bath. But, chances are you're looking for a somewhat bigger expanse of water and a bit of a kayaking adventure. Not something that might feature in the weird and wonderful section of the Guinness World Records book.
Really, you have two options for kayaking in London. The first is the do it yourself, work it all out later approach. To take on this option, you really need to have a kayak first – or a mate who's willing to let you borrow theirs for the day. Otherwise, your second option is to go with a guide. You could just hire a kayak and mess about in it for the day, but if you're going to the effort of hiring, you may as well get the full experience with a guide. If you're new to kayaking, you'll learn loads too: bonus.
So, without further ado, let's take a look at how to get you kayaking London as quickly as possible.
Option 1: DIY Kayaking London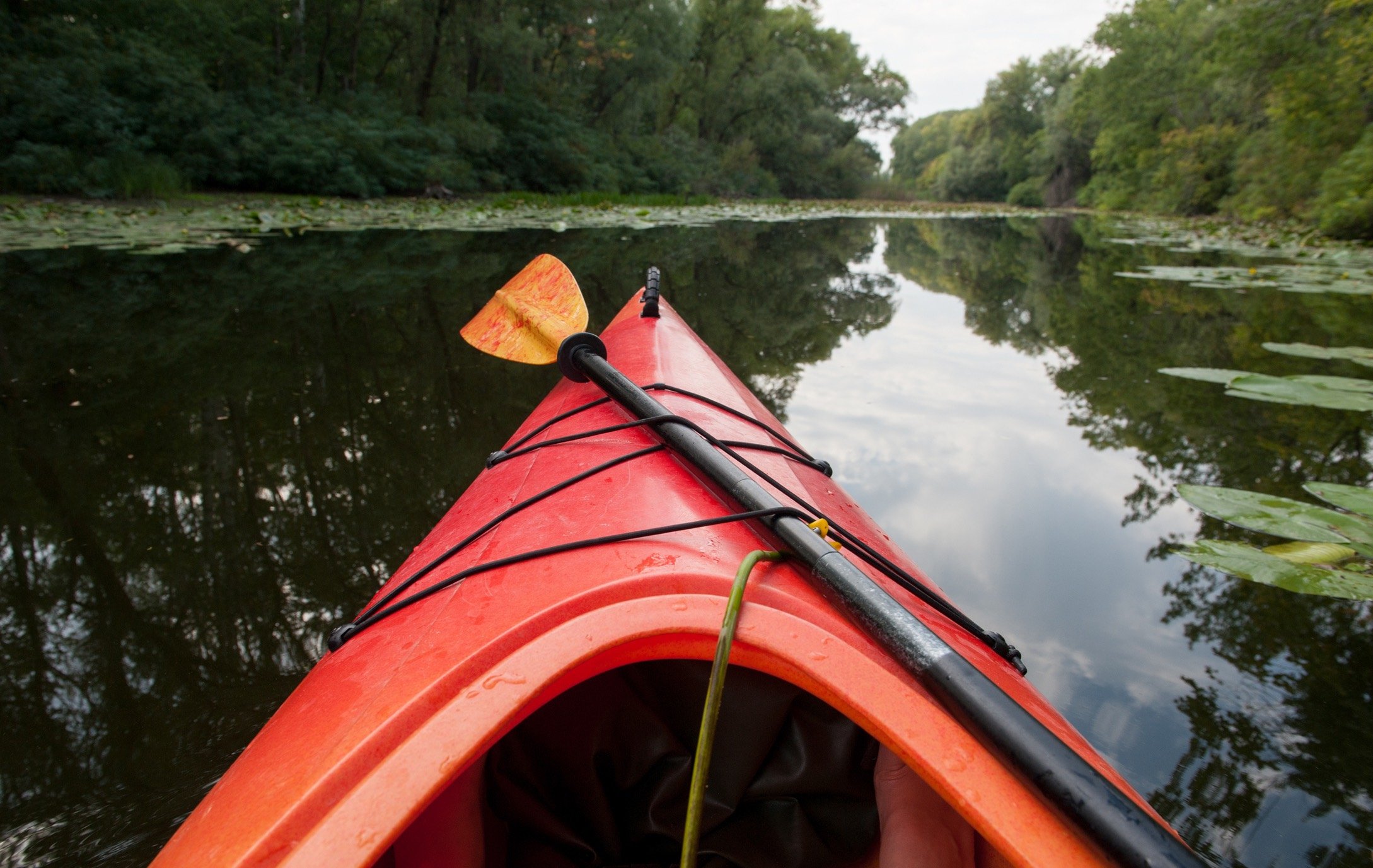 If you already have a kayak in London, then you're in luck. Simply take your kayak for a trip underground, overground… or any way you can to the nearest suitably large puddle. There are surprisingly many bodies of water in London: rivers, canals, lakes. Unless you have a particular place in mind, the best place to try kayaking London is probably the closest and easiest place for you to get to. Transporting a kayak is not the most straightforward thing to do out of the water.
So you've found your river, lake or canal. In some places, it really is as simple as just getting in your kayak. However, not all of the UK's waterways are free to paddle. Here's a list of waterways that need a license to kayak. It's a pretty big list, so it's worth checking before you go. Luckily, if you join British Canoeing, you'll get access to all of the waterways on the list.
If that seems like too big a jump or too much red tape, you still have some other options. You could get a Canal and River Trust short term license that can be as short as a week. Or, you could check the access of a specific river or water you want to kayak near London. You might find you don't even need a license. Boating on the Thames has some very good resources for information about kayaking on the Thames.
It's worth considering joining a local club if you want to really get into kayaking in the London area – or any area to be honest! Other club members will be able to help you ease your way into the kayaking world. They'll also be a huge resource of local knowledge about waterways, access and more.
If you're going for the 'jump in at the deep end and learn as I go' strategy, we've also got lots of articles that you might find helpful. Try Kayaking | The Beginner's Guide and 10 Kayak-Friendly Tips, Hints and Life Hacks for starters.
Option 2: Kayak London with a group/guide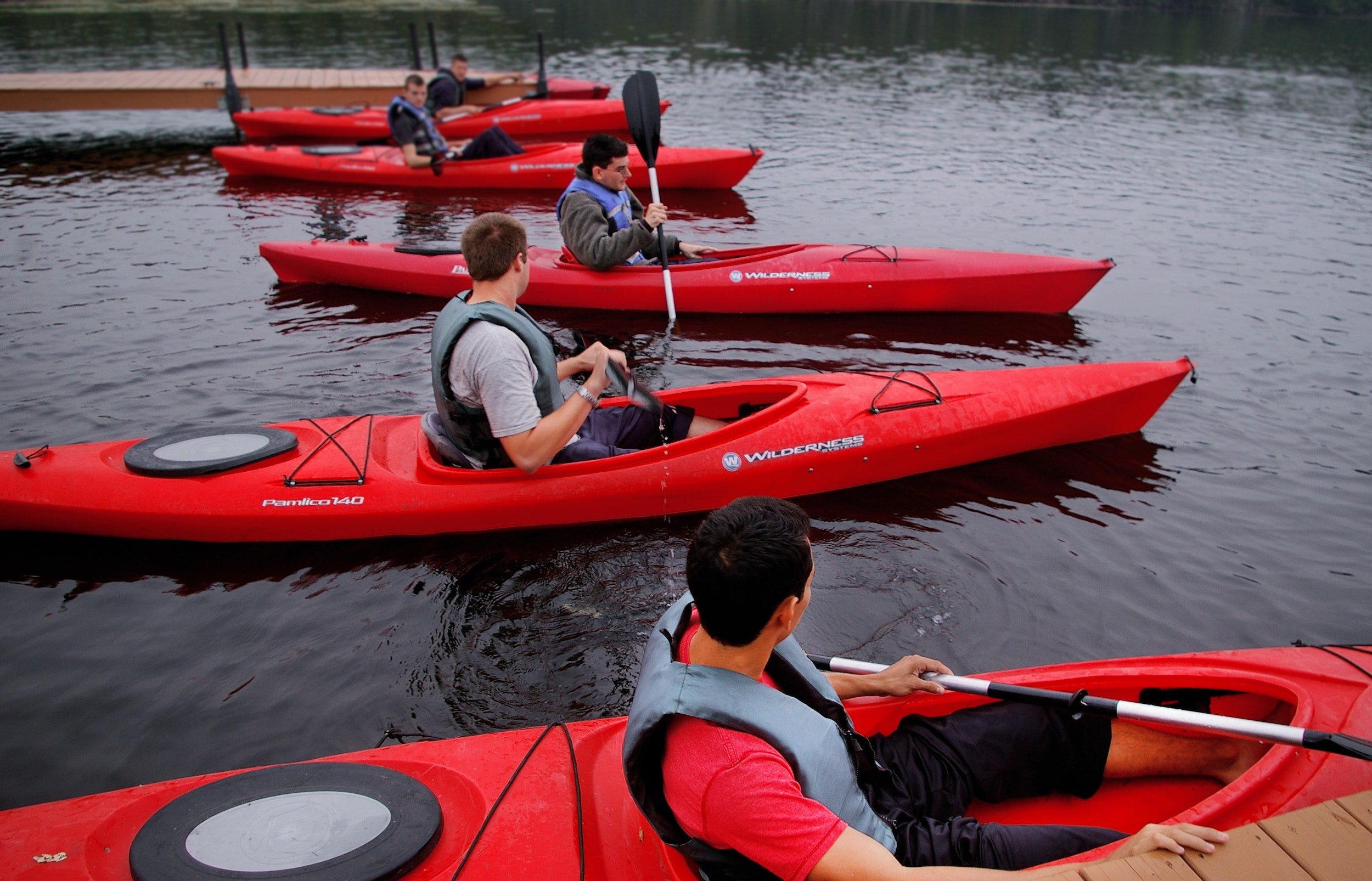 Transporting a kayak in London can be a pain. Actually, who are we kidding? Unless you happen to live right next to the water, it's going to be an enormous hassle. We've got visions of you and Clive the Kayak squeezed into the corner of a tube carriage with 50 angry commuters. Never mind on the way home, whilst Clive drips canal water on Mr Investment Banker's best pair of bruges. His lunch meeting isn't going to go well.
But, aside from the impracticalities, you might not even own a kayak yet. This might be your first foray into the world of paddling – excellent. We completely approve of your idea to give kayaking a try in a safe and fun environment before taking the plunge and committing to paddling life. After all, a kayak is for life, not just for Christmas.
Luckily for you there are loads of places you can dip your toe, wet your appetite and make a splash into the world of kayaking in London. All puns completely intentional. Let's get started.
There are a huge number of kayaking companies in London, ready to take you out on the water – whether it's your first time or not. In fact most of them have a company name with a combination of the words 'kayak', 'London' and something else. Kayaking London do tours of the Thames, like kayaking to Big Ben by night. The London Kayak Company do a variety of trips too… For a more general look at paddlesports in the London area, Canoe London have a directory of clubs, trips and courses.
Tempted to kayak beyond the waterways of London? Take a look at our kayaking holidays across the world, from long weekends, to multi-day expeditions.