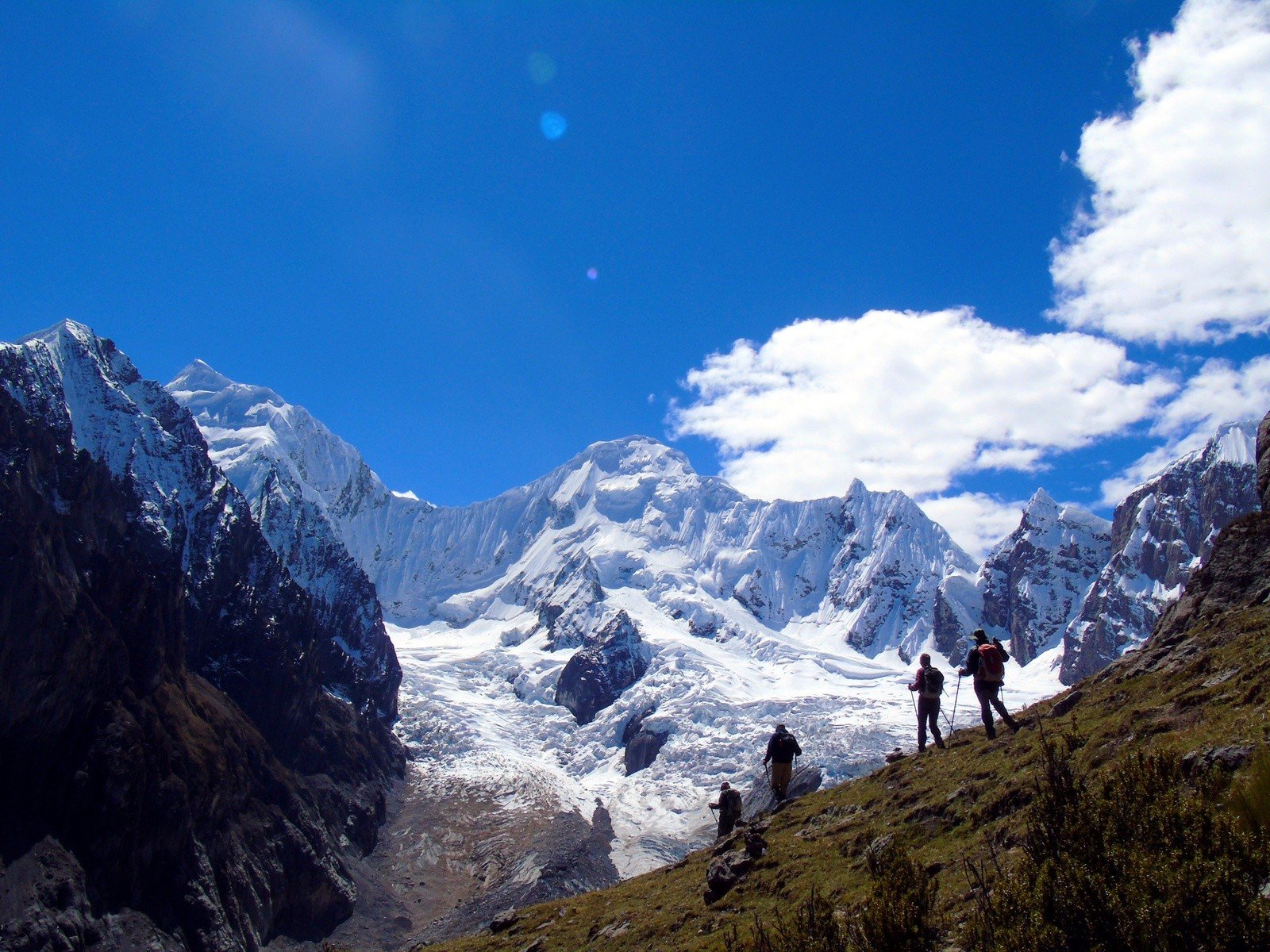 The best way to get to Machu Picchu is on foot. Alright, arriving by wing suit or bungee jump would be pretty cool… But Machu Picchu is an ancient city of the Incas and the Machu Picchu hike is almost like a pilgrimage. You hike through the mountains and valleys of Peru in the footsteps of Inca people or olden-day explorers. Rather than just stepping off the train or bus and "doing" Machu Picchu in a touristy whirl, you can take time to appreciate the setting and the culture.
The Three Main Routes to Hike Machu Picchu
So we've convinced you to hike to Machu Picchu. Excellent. If you still need persuading, have a look at 5 Reasons Why You Should Go Hiking in Peru and come straight back. That should have got you hooked.
There are three main route options that will get you to the foot of Inca city:
Inca Trail
Salkantay Trek
Lares Trek
Each of these Machu Picchu hikes has its pros and cons. Let's get stuck into the detail so you can choose the best hike for you.
Inca Trail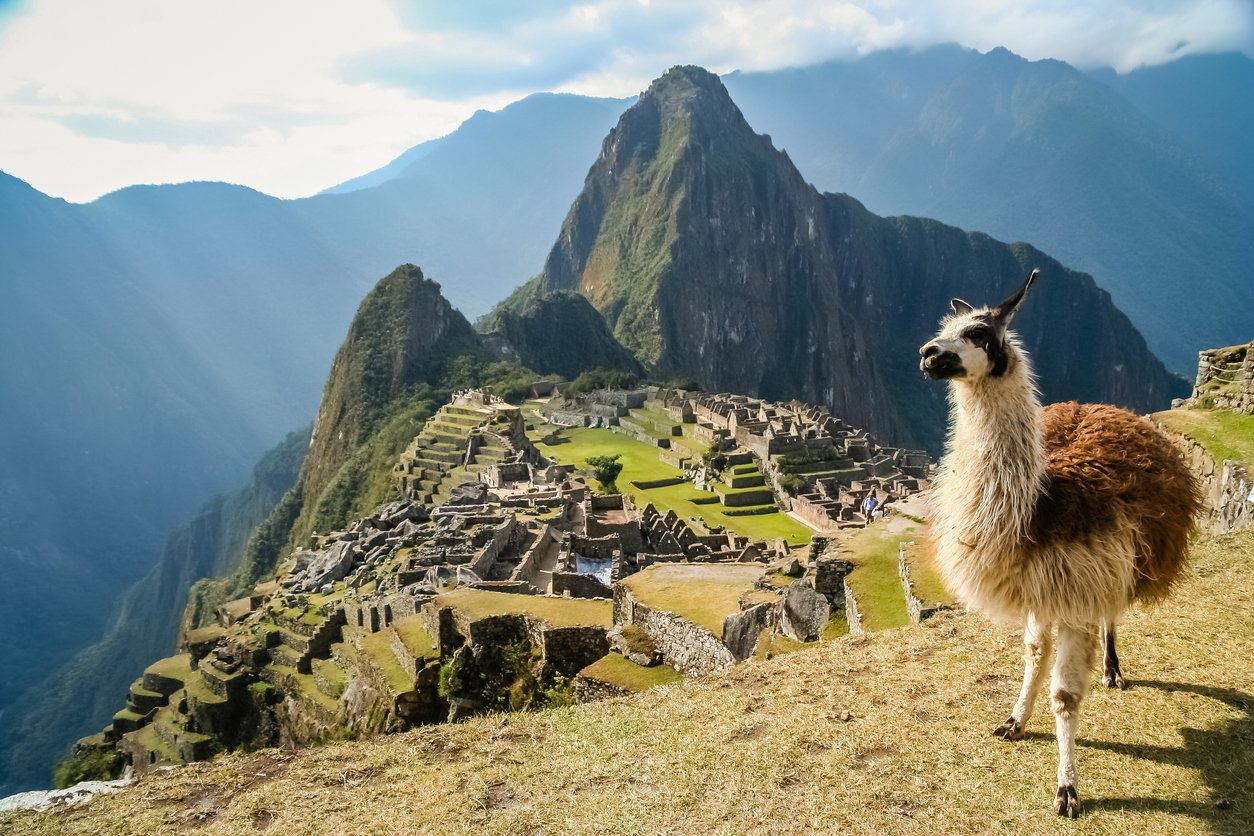 Distance: 40km
Typical trekking time: 4 days, 3 nights
Start Point: Km 82
First up, let's explain the thing about the kilometres. There are several start points to the Inca Trail, all marked out by how many kilometres along the train line they are from Cusco. So, for the classic Inca Trail, you start at the 82nd kilometre marker, affectionately known as Km 82.
The Inca Trail is the most famous route to Machu Picchu. You hike up an old Inca road and arrive at the famous Sun Gate to a commanding view over Machu Picchu. That's the picture and the angle of Machu Picchu that you see everywhere. If Machu Picchu is just about ticking off that photo for you, then you probably want to hike the Inca Trail. In fact, you can even do a whistle-stop one day Inca Trail, cutting most of the trekking and just doing the last day.
Of course the flip side of trekking the most famous route to Machu Picchu is that it will be busy with tourists. If you're hoping for a quiet hike through the jungle, then you may be disappointed. You also have to get a permit to be allowed to hike the Inca Trail and they disappear quickly!
Salkantay Trek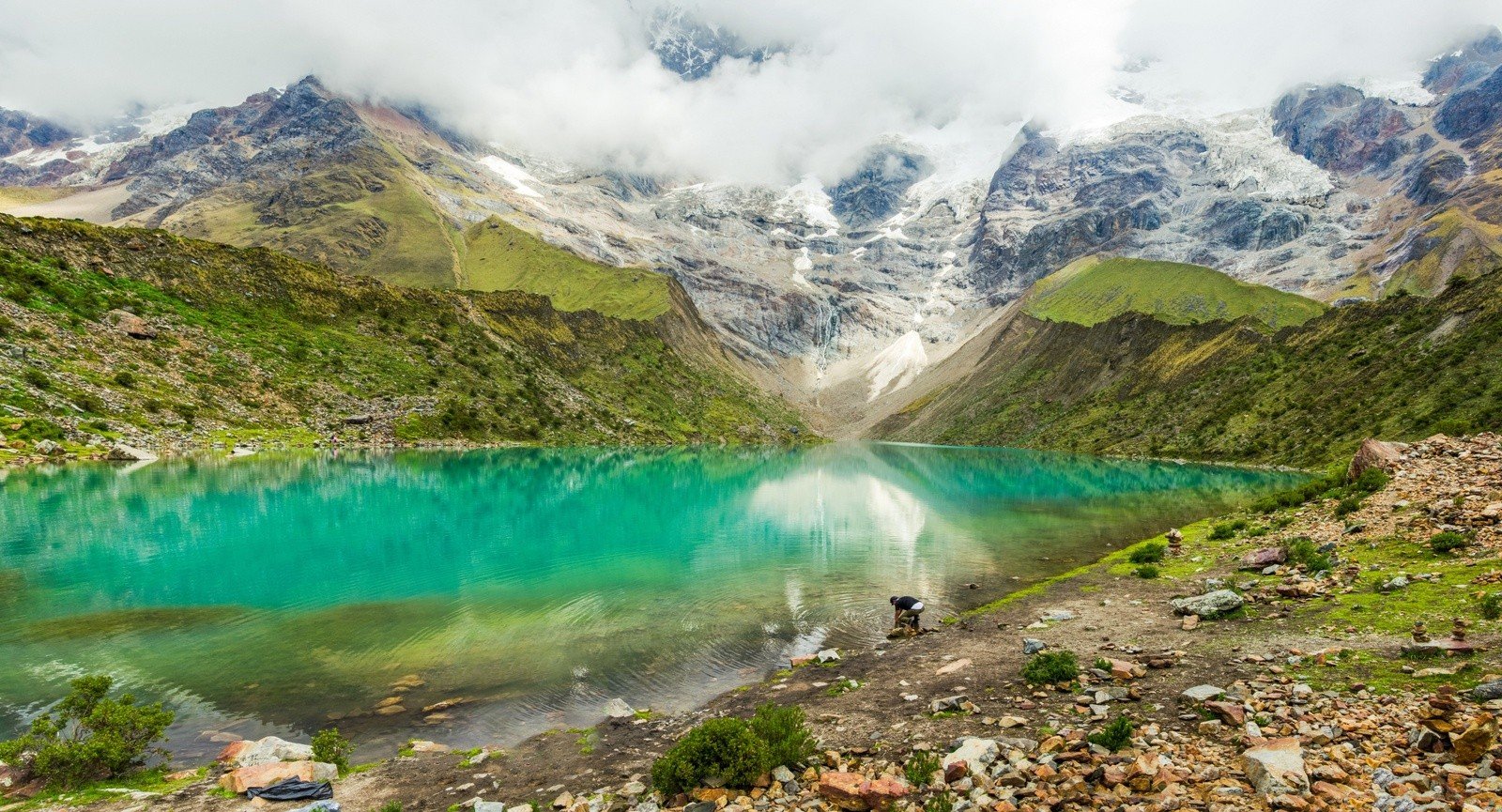 Distance: 72 km
Typical trekking time: 5 days, 4 nights
Start Point: Soraypampa
Despite being voted one of the best 25 treks in the world by National Geographic, the Salkantay Trek is still very much off the beaten path. It is a longer hike, which automatically removes a lot of tourists. Of course, this could be a point against if you only have very limited holiday time. But we think it's definitely worth taking your time over! One doesn't simply pop down to South America for a weekend.
The Salkantay Trek is a Machu Picchu hike for hikers… and people who like long treks in the mountains. The fact that it finishes at a wonder of the modern world is just an awesome bonus. You will be hiking up some serious mountain passes and wild camping overnight.
We included it in our list of 5 Multi-Day Treks in Peru that Aren't the Inca Trail for that reason. If Machu Picchu isn't necessarily your be-all and end-all, it's worth widening your horizons to the great trekking options across Peru.
Lares Trek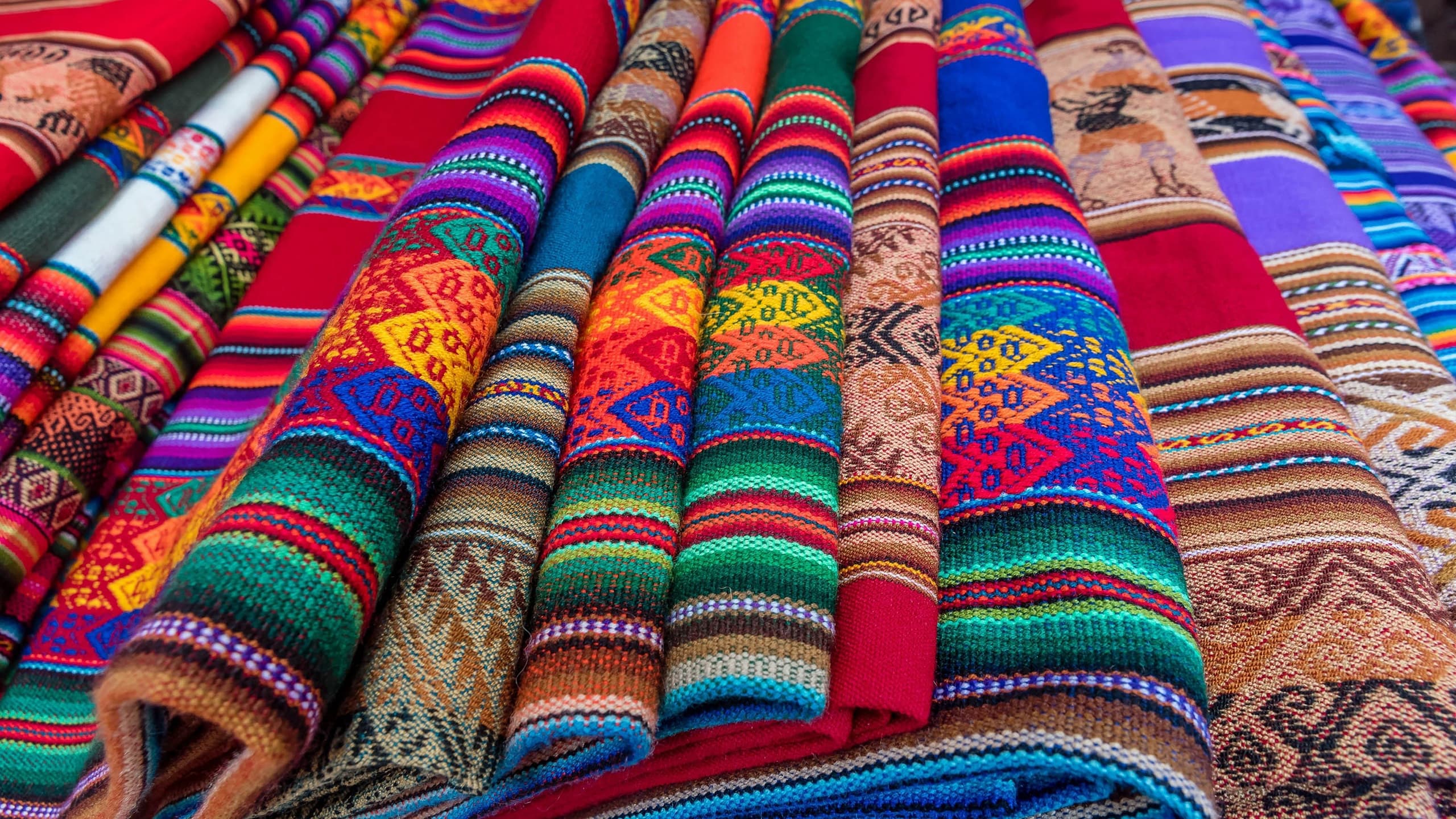 Distance: 33km
Typical trekking time: 2 or 3 days, 1 or 2 nights
Start Point: near Lares village
If you're looking for a short hike to Machu Picchu that avoids the crowds of the Inca Trail, then the Lares Trek might be your answer. The route is best known as a way to experience some Peruvian culture. Many traditional weavers live and work in the Lares Valley, giving the area a reputation for quality handcrafts.
The Lares Trek doesn't require a permit and is still a lesser-known route to Machu Picchu. Although be aware that it is at a much higher altitude than the Inca Trail – watch out for acclimatisation!
Other Machu Picchu Hiking Routes
Many routes and tour companies are proclaiming to have "the best new alternative to the Inca Trail". Okay guys, if you say so. Here's a quick breakdown of where some of these other hikes to Machu Picchu actually go. Whatever you decide, check the details of the trek: some catch public transport to Machu Picchu on the penultimate day.
The One Day Inca Trail – start at KM 104 and just do the final day's hike
Inca Jungle Trek – seems to be a mix of adrenaline junkie activities with a small amount of hiking
Choquequirao Trek – taking in the Inca ruins of Choquequirao and then joining up with the Salkantay Trek
Vilcabamba Traverse Route – a long (one to two week!) trek through the mountains, including several high passes
… and many more! Whether you want to have an adventurous hike to Machu Picchu or stay in hotels on an easy going walk, someone has designed a route for you.
Still not decided on an adventure holiday in Peru? Take a look at the Salkantay Trek itinerary or your other adventure options in Peru.