The Pekoe Trail is a 300 km (186.4 mile) trekking route from the Hanthana Mountains near Kandy to the hill station of Nuwara Eliya, dubbed 'Little England' thanks to its colonial bungalows and misty climate. On the way, you'll pass through the Central Highlands of Sri Lanka across a variety of landscapes, from aromatic eucalyptus forests to flat plains and dramatic mountains like Adam's Peak, a 2,243 m-high mountain with a shrine at the top.
The route takes its name from the numerous tea estates it passes through, their undulating hills carpeted in emerald-coloured tea plants ('pekoe' refers to high quality black tea grown in Sri Lanka). As you travel the trail, you'll see firsthand how tea production has shaped the country's landscape and history - QR codes on the trail's signs will provide you with short audio guides to local landmarks.
You'll pass through Loolkandura Estate, the first plantation in Sri Lanka, started by Scotsman James Taylor, alongside old tea factories and colonial bungalows. You'll hike along the railway tracks that crossing the hillsides, built by the British to transport tea, crossing the scenic Nine Arch Bridge, a vast viaduct surrounded by lush greenery.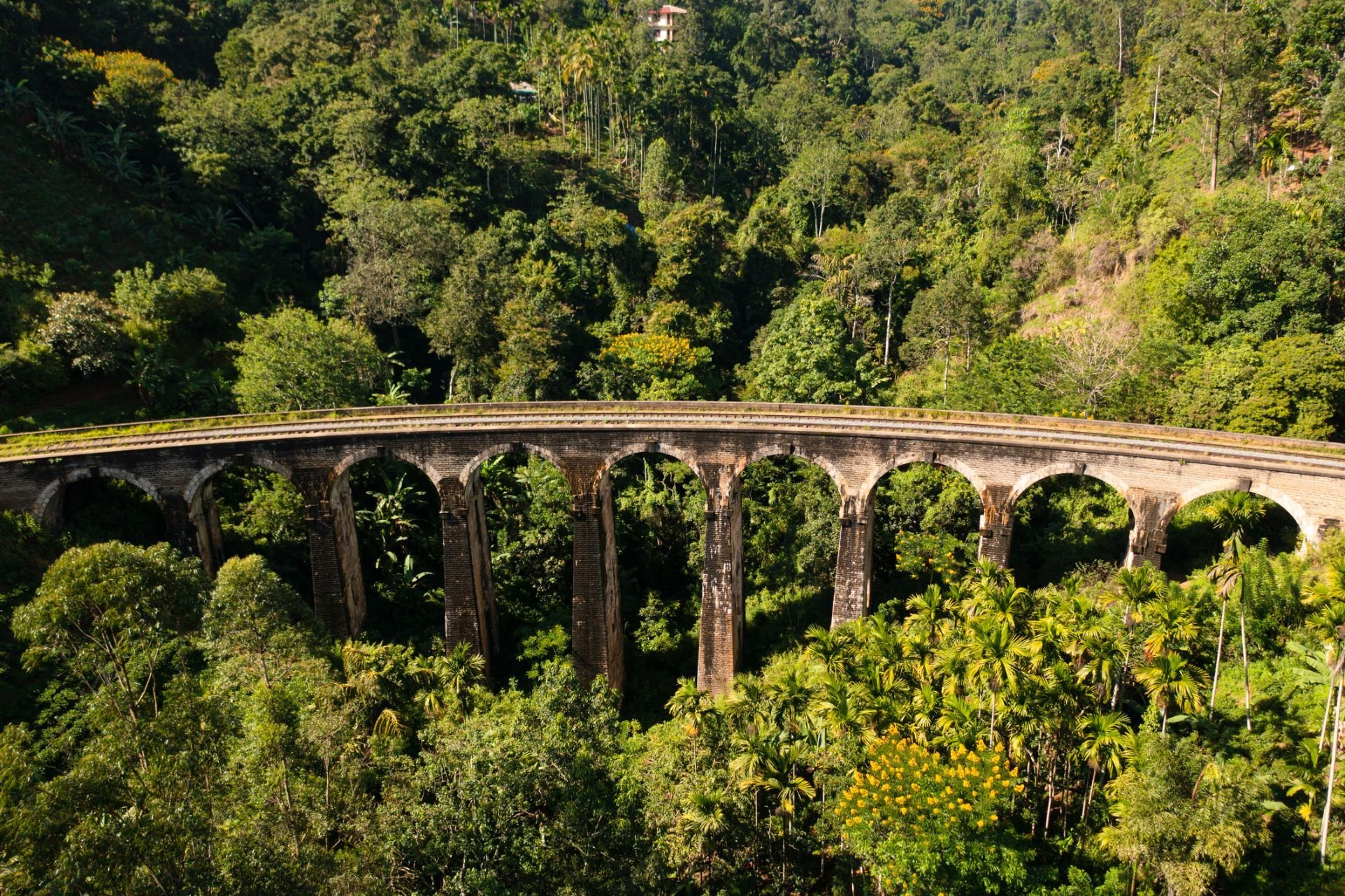 "Naturally, you will be able to experience the day to day life of the people who are living in the tea estates," explains Viraj Fernando, Managing Director of Best of Lanka. "They are predominantly from the Tamil community, who were brought to Sri Lanka from India during the colonial period by the British occupiers because the native people in Sri Lanka refused to work in the tea estates. The majority of the community in the Central Highlands are still Indian Tamils: you can see their day-to-day life; how they worship and go about their routine."
The Pekoe Trail was designed by Miguel Cunat, trail advisor to the Tourism Resilience Project, and its development is funded by the European Union with additional support from the U.S. Agency for International Development.
"Local companies have been trekking different stages of the trail for a long time. But what the trail developers did was connect all the dots," Viraj explains. "We have been walking stages 10 to 14 since 2009, long before the birth of the Pekoe Trail, but we didn't think about stage one, two, three - it's in a very nice area."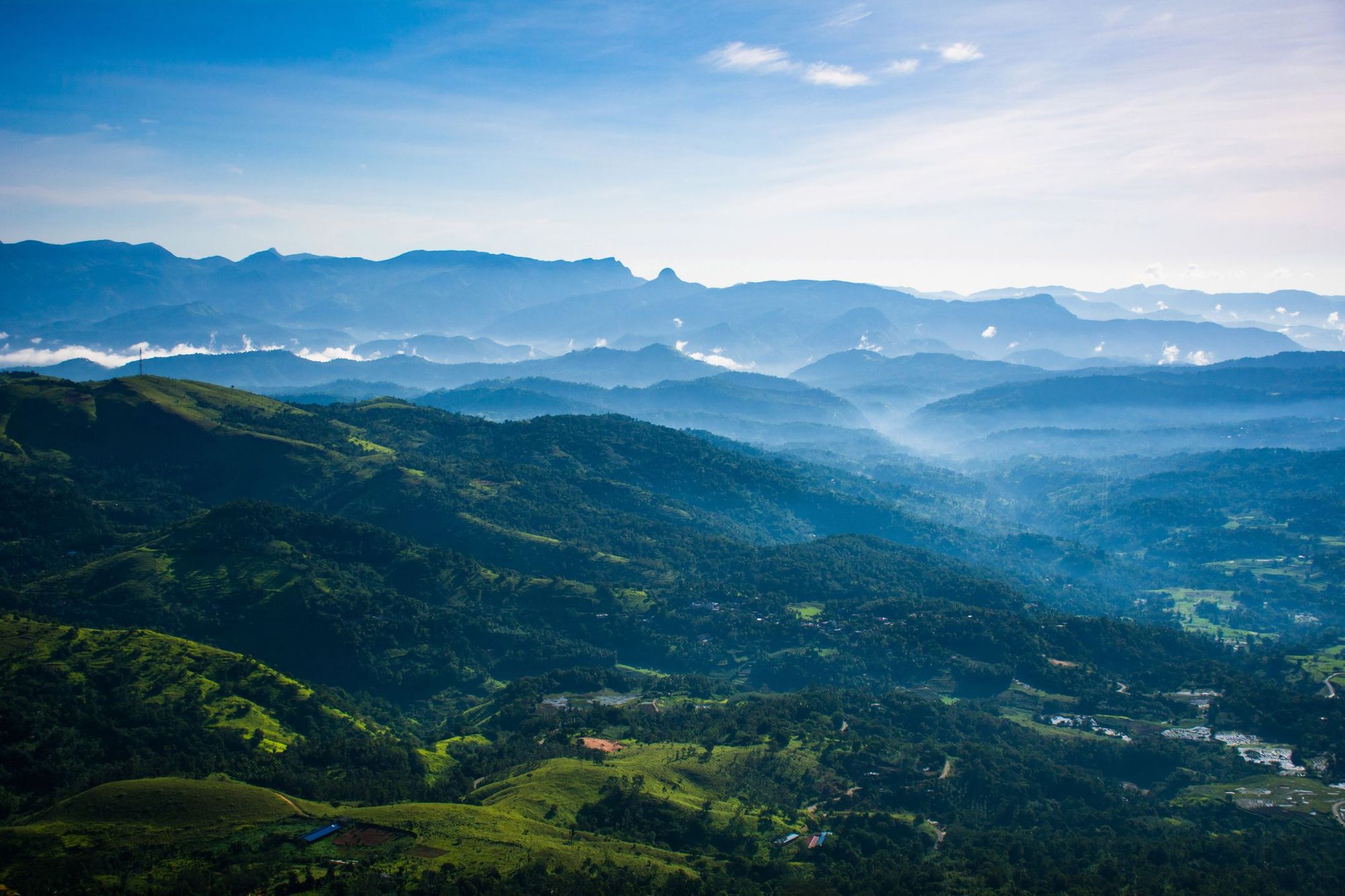 The different sections, which range from 10 to 18 kilometres, can be hiked separately as day or overnight hikes. It's not yet possible to hike the trail in its entirety.
"It's still very new - I'd estimate 40% is now in operation, but there are some areas which need some legal authorisation," Viraj explains. "Only about half of stage 10 is open, for example. It starts from a small town called Dayagama and goes all the way to Horton Plains National Park through dense jungle, which is under the power of the Wildlife Department of Sri Lanka. The Wildlife Department has not officially given the green light to people to walk in that area - they don't just want just to open the doors because then anybody can come in.
"In terms of wildlife, there are a lot of ecologically sensitive areas along the trail. The department has to keep it clean and avoid littering, so they may have to come up with areas where you can dump your waste before they open."
If you're interested in hiking part of the Pekoe Trail now, Viraj recommends trekking Stages 11 and 12 of the trail, which will take you through Horton Plains National Park, an undulating plateau located at an altitude of 2100 to 2,300m, finishing in Haputale. It's a biodiverse landscape of wild grasslands, cloud forest and rocky peaks. Crested serpent eagles and black-winged kites ride the thermals, while in the forest is home to the elusive leopard, Indian muntjac deer, purple-faced langurs, sambar deer and many more.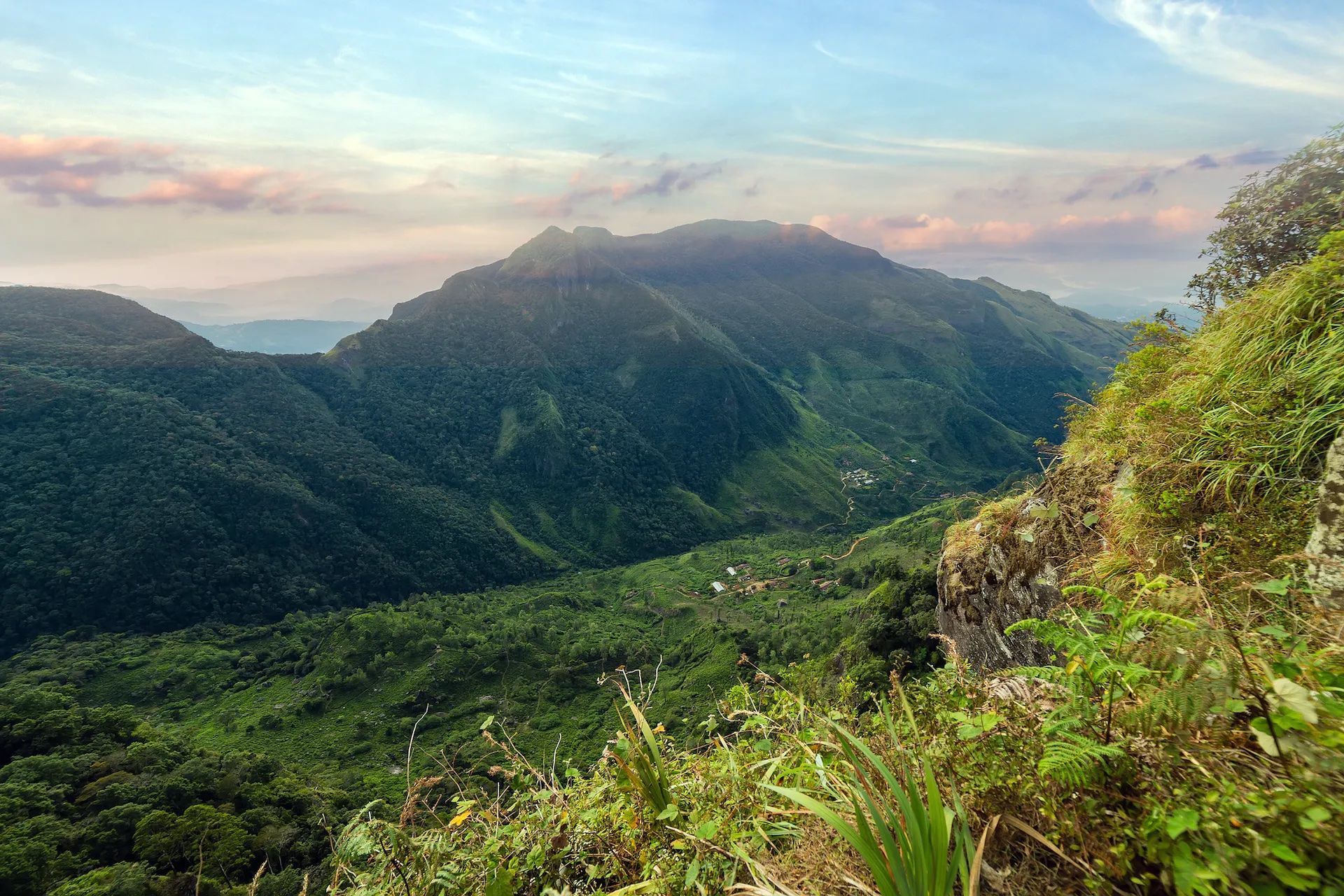 "If you do stage 11, hiking through the Horton Plains National Park, you can see it's a very Scottish type of landscape - mist-clad mountains and windy plateaus, very rich in flora," he says. "There's a waterfall called Bakers Fall, which was founded by the British planter James Baker - it was named after him. There's also a place called World's End; it's a mountain cliff with a steep descent."
You'll stop for the night in the remote hamlet of Udaveriya, high up in the mountains, where you can stay in a simple, locally-run guesthouse. There's a nearby tea estate which you can visit, where you'll be able to learn how tea is harvested and produced.
It's a very Scottish type of landscape - mist-clad mountains and windy plateaus, very rich in flora
"On day two, we take stage 12 through a remote tea plantation and a patch of rainforest," Viraj says. "We will be walking along the railroads built by the British during the colonial days, and going through the rail tunnels - there's no danger involved in that. It ends in Haputale, where lots of colonial remnants are still visible. For example, there's a bungalow built by the British which became a monastery, called Adisham Bungalow. In my opinion it is one of the most scenic treks in Sri Lanka."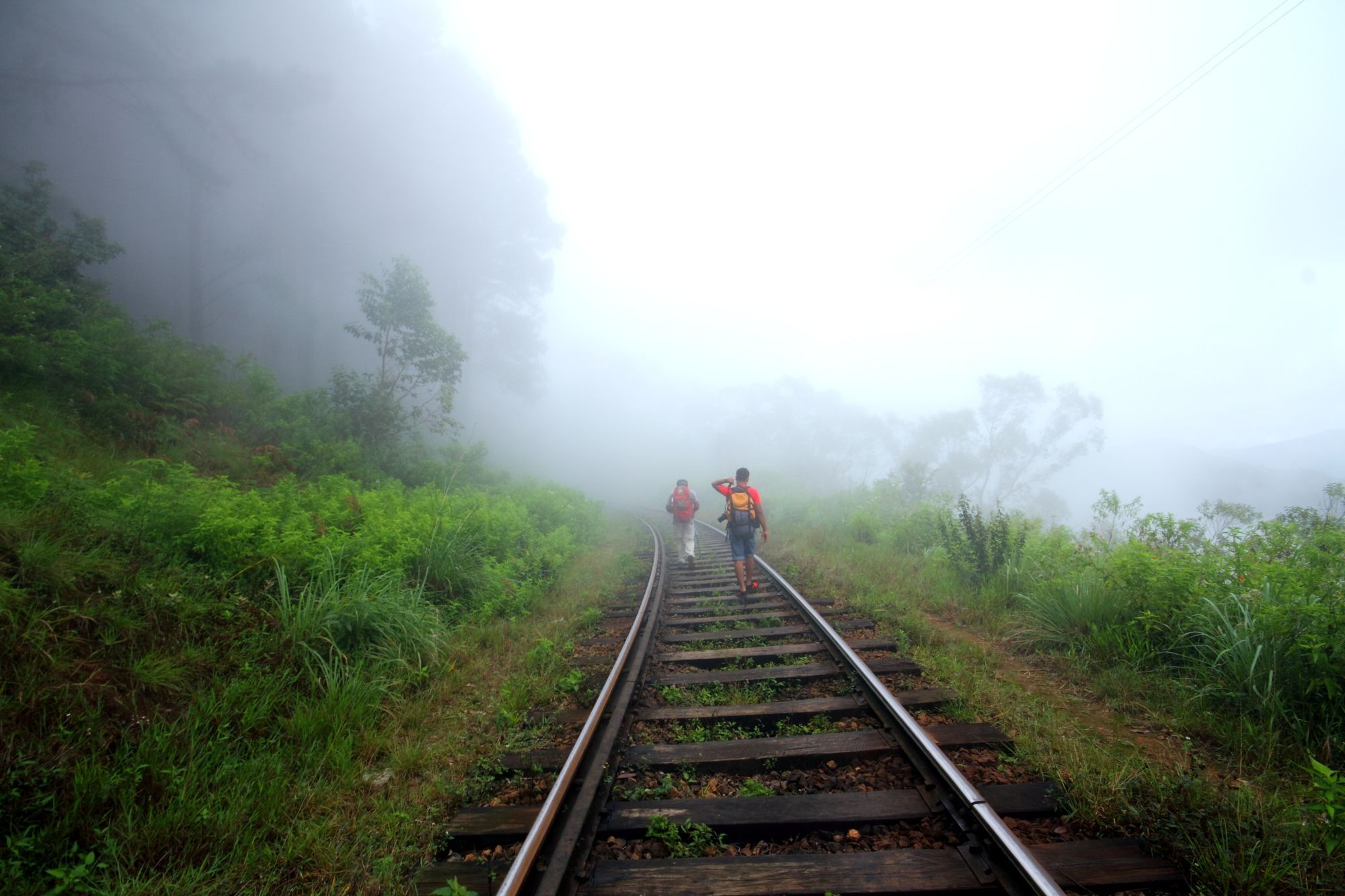 At the moment, much of the accommodation along the Pekoe Trail consists of boutique hotels and bungalows, although Viraj says it's also possible to set up mobile camps if required.
"As a company, because our specialty is to help the local community, as far as possible we try to stay in small, locally run guesthouses to drive bookings for the community," Viraj says. "But in some areas, we might also opt for luxury hotels - partly because of logistics, but also because it will heighten the experience of the traveller."
"Even when staying in luxury hotels, travellers can still help in a small way. At a tea estate village, a family might have a small tuck shop to sell some snacks. So buying from them will support them in their livelihood."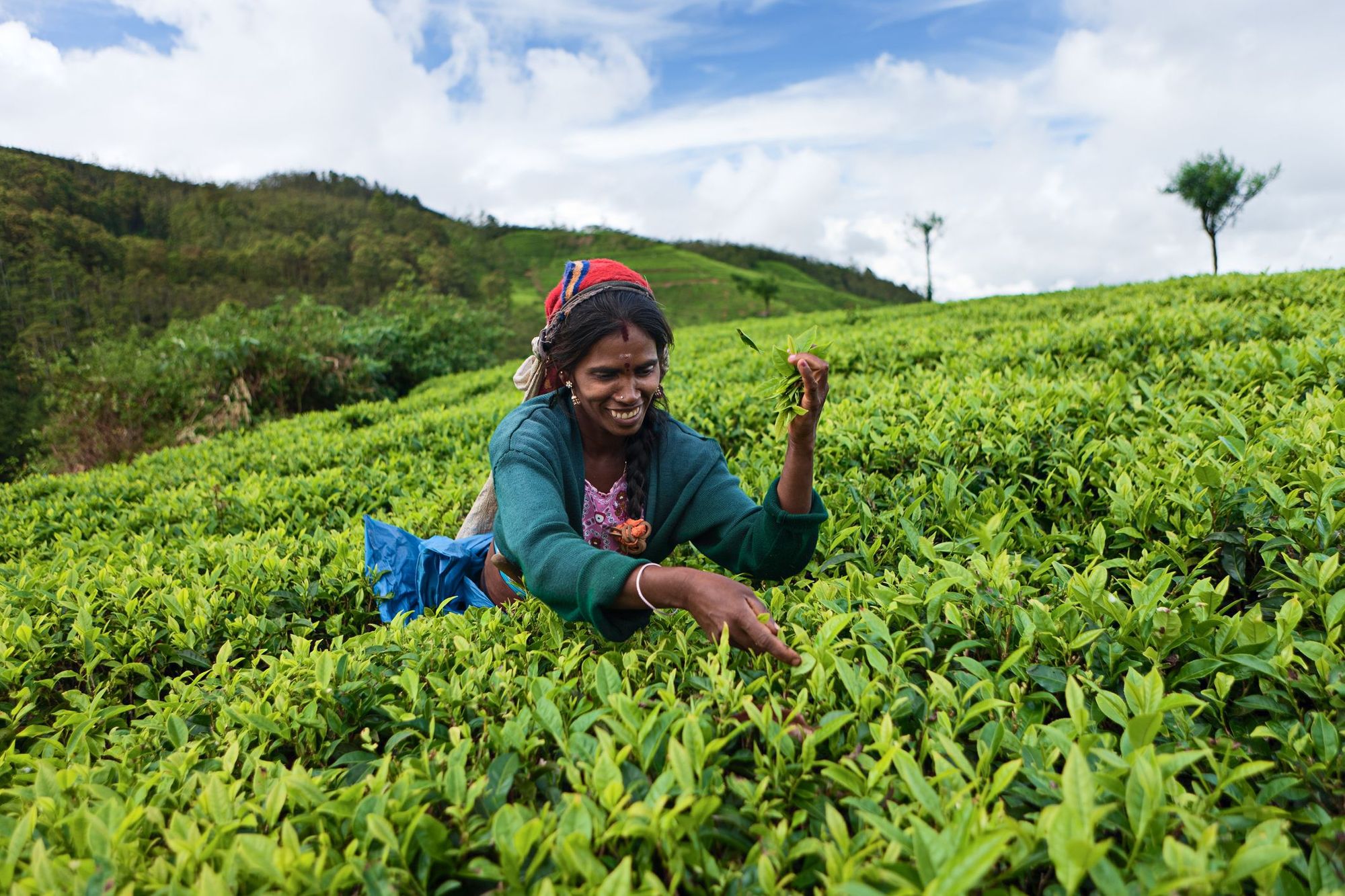 The trail has been conceived of as an economic corridor, which links up lesser-visited places with more popular destinations such as Kandy. Travellers will be able to eat in local restaurants, and support other community-owned businesses along the route. What's more, their presence will stimulate demand for more services, which can be provided by local entrepreneurs.
Viraj is worried that, initially, larger businesses might benefit more from the trail in the short term than local communities.
There is a lot of potential for the Pekoe Trail to provide economic benefit for the communities it passes through, as it grows and develops
"To give you my honest opinion, the main beneficiaries will be the hotel owners along the trail,"  he says. "So it's not the villagers; it's not the real community who needs to earn a buck on this venture. A lot needs to be done to bring the real benefit of the trail to them. Because the local people don't have the financial resources to build and maintain a guest house - they need access to capital and education."
However, capacity-building has been built into the creation of the trail, to help provide sustainable economic opportunities for local people.
The European Union are providing grants to help establish businesses along the Pekoe Trail - an opportunity for locally registered enterprises. What's more, the Tourism Resilience Project will also conduct employment skills workshops and training programmes within the communities along the trail, enabling local entrepreneurs to become more competitive and resilient, and set up competitive businesses.
There is a lot of potential for the Pekoe Trail to provide a great deal of socioeconomic benefit for the communities it passes through, as it grows and develops.
Feeling inspired? Join us on the Ultimate Adventure through Sri Lanka, which includes hiking Section 11 and 12 of the Pekoe Trail.