Perhaps you've always wanted to cycle around Asia, but you keep putting it off. Or maybe you and a friend have discussed climbing Kilimanjaro, but you're ignoring their texts about making more concrete plans. You might even have committed to an adventure, and gone as far as booking a ticket, but you've put off doing any training. Now it's a fortnight before you leave and you feel utterly unprepared.
Yep, you're procrastinating. You're not the only one - it's something that we all do, often to our detriment rather than anyone else's. We wanted to dig deeper into the reasons why people procrastinate over booking adventures, and how it can be overcome. And don't worry, we won't be giving you productivity tips and telling you to get up at five in the morning. Instead, we'll be speaking to two women who've managed to beat the procrastination demons and have some amazing adventures.
Vedangi Kulkarni cycled over the Indian Himalayas solo, aged 17, and went on to become the youngest woman to circumnavigate the globe on a bicycle, aged 19. She also runs her own expedition planning business, The Adventure Shed. Meanwhile, Shona Macpherson is a therapist, forest bathing guide and co-facilitator of Wild Roots nature retreats and wilderness journeys, who recently completed both the Pacific Crest Trail and the Te Araroa Trail. They shared their advice on how to overcome procrastination and live more adventurously.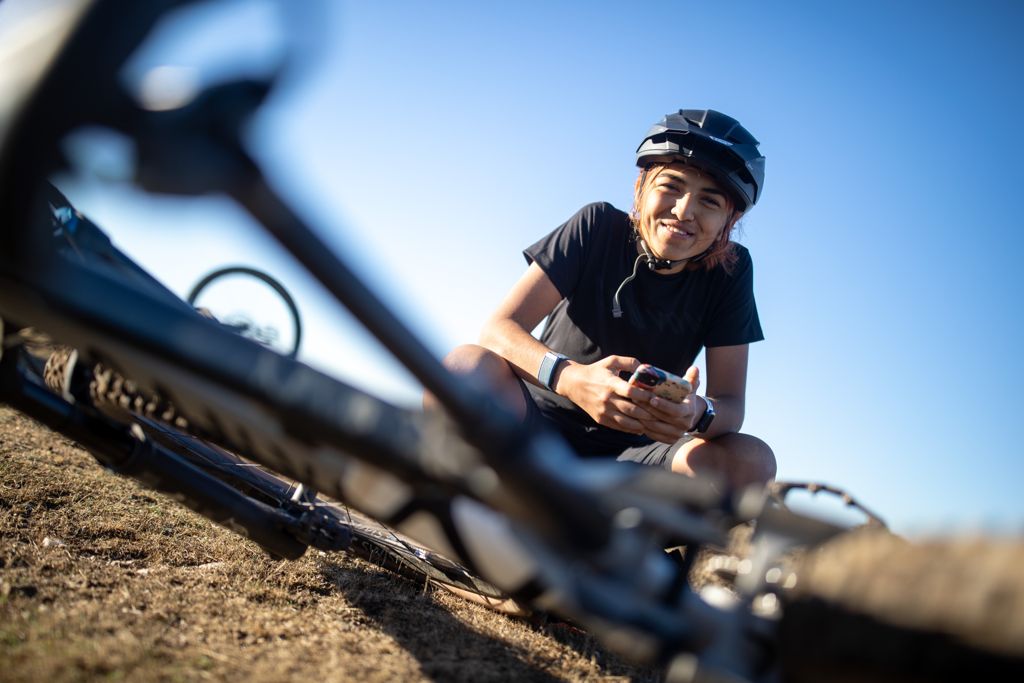 What is Procrastination, and Why Do We Do it?
Procrastination is all about putting off, or postponing, an action or decision that it's in your best interest to make. Often, this means leaving it right until the very last minute (or even missing the deadline). It's what psychologists refer to as an 'avoidance behaviour', and there are a variety of reasons why it might happen.
One reason could be that the task you're putting off is either boring, or stressful - it needs to be done, but there's always tomorrow, or the next day. Another could be that you've managed to convince yourself that you 'work best under pressure'. And then there's overcommitting - you have so many things to do that some of them inevitably get put off.
"I'm currently doing video projects with brands, I did some modelling," Vedangi says. "Writing is a major chunk of my work, doing social media stuff, doing the Adventure Shed, organising mountain bike races. But then I get intensely passionate about one of those things, and I'm so into it that sometimes something else gets left behind. At that point I have to sit down, get my shit together and figure out why I'm avoiding this.
"This happened with the mountain bike race that I'm organising. I'm only just finding the energy to put into it, but the event is one and a half months away, and I've got some money to raise for it. Stuff like this is why it's so challenging to be neurodiverse right on top of everything else."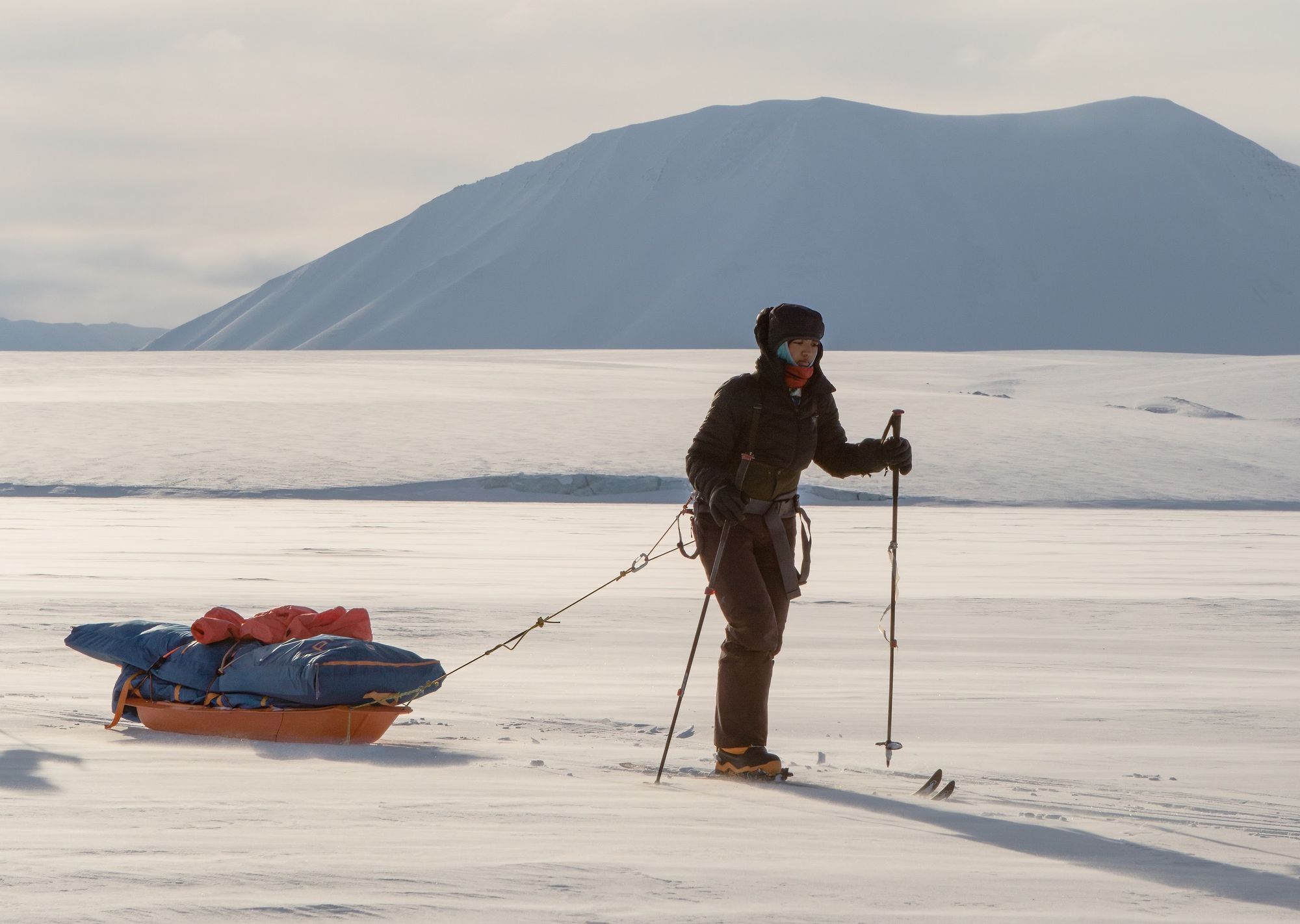 Last year Vedangi was diagnosed with attention deficit hyperactivity disorder (ADHD), which has a strong link to procrastination - people with ADHD might struggle with task prioritisation, time management or becoming distracted. Since her diagnosis, Vedangi has devoted time and energy to working out what keeps her focused. This includes making sure her space is tidy, listening to music and working to a 30 minute timer.
"I have some days assigned in the week where I do certain things, and I'm pretty good with that," she says. "This year I've done such a variety of projects, and I've actually seen them to the end - it's been the push that I needed. I also have been writing my wins on post-it notes in different places in the house."
Adventure-Specific Procrastination
It's easy to see why people procrastinate over the boring stuff, like filing tax returns or paying bills. But adventures are supposed to be fun - so why do people put them off?
Shona deprioritised adventure and being outdoors in her thirties. But with her fortieth birthday approaching, she had what she referred to as a "reality check."
When I reached 39 I called myself out on my own bullshit. I told myself I couldn't live life in the waiting room
"Milestones that I'd expected to have arrived at in terms of being a mother, in terms of being in a committed serious relationship, just hadn't worked out," she says. "I was always waiting to meet a partner that was better at rope work, at navigation, that had a camper van. But when I reached 39 I called myself out on my own bullshit. I told myself I couldn't live life in the waiting room. So I decided to have an adventure on my own."
And so she cycled the Hebridean Way, which opened her eyes to the value of adventure and encouraged her to do more.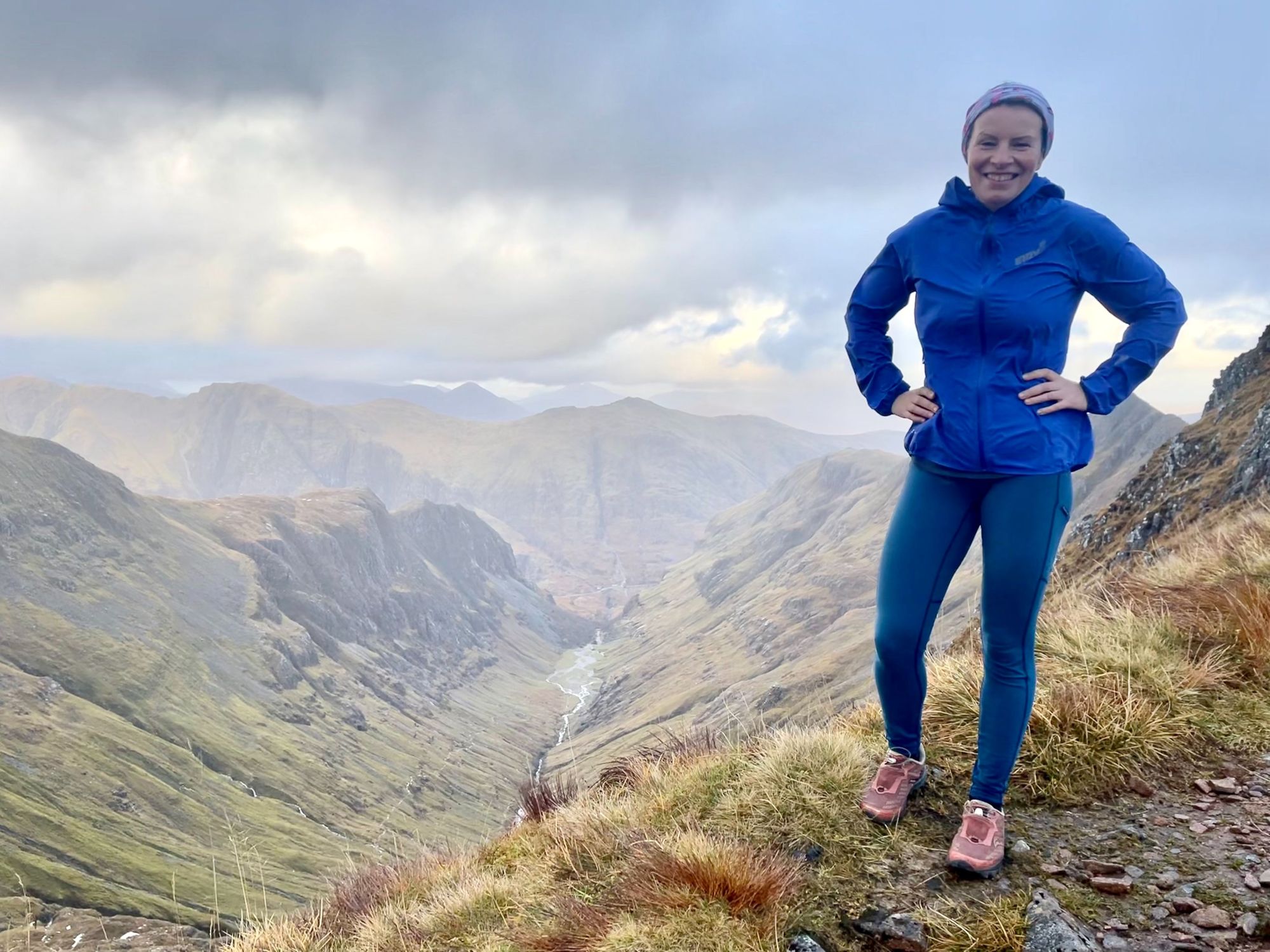 Vedangi believes it's important to plan your adventures properly, something drilled into her by her father when she first cycled the Himalayas. But she's also aware that you can plan indefinitely - and she's met plenty of people who have delayed setting off on their adventures because they're still planning.
"I think it's mostly because they didn't believe that they were ready," she says. "Or they didn't think they had enough resources to make it work at that time. Or they just thought that there would be a better time to do it.
"Everyone wants things to be at a better time, when you're better prepared with more resources, so that it's a better adventure. But I think that takes away from the confidence of it, because when you step out and don't have everything that you need to make it work, then you start to think 'what am I doing here? I don't belong here. I shouldn't be here.'"
Shona, like Vedangi, believes there are deep-seated reasons why people procrastinate. She points to the cost of adventures as a key reason.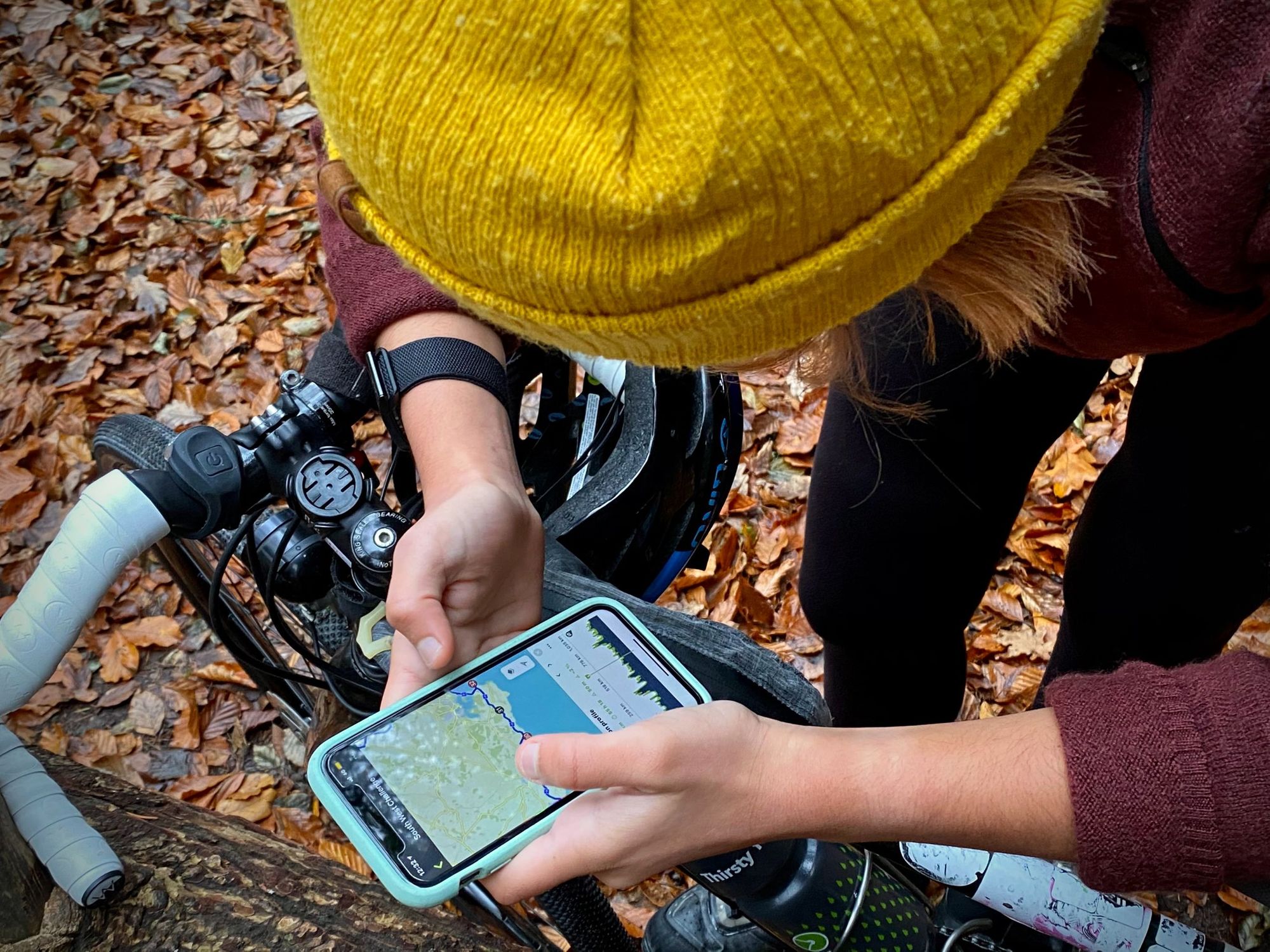 "Going on an adventure will cost us financially. It will also cost us in terms of where we spend our time, which means that we're not investing as much in a relationship or in our career or in a certain life trajectory we thought we were on," she says.
Rather than trying to galvanise yourself into productivity, Shona believes your best bet is to take a closer look at your own objections and understand them better - a perspective informed by the Internal Family Systems therapy she's studying.
Everyone wants things to be at a better time, when you're better prepared with more resources, so that it's a better adventure
"It's this idea that we have all of these different parts within us, almost like little people," she says. "They're trying to protect the parts of us that have had a bit of a rough ride. For whatever reason they don't think it's safe for us to do something. These parts aren't baddies - they love us - but they can't see the full picture to realise that this is a safe thing to do.
"One reason why a part of you might object to adventures is an identity thing - 'that's not for people like me.' Or family narratives like, 'that's not what my family do.' And there's always some 'shoulds' that will come up. Like 'I should be fitter. I should be thinner before I do that.' If that part takes over our system, it will feel true, and that adventurous part of us will get pushed away.
"It feels intuitive to quell that part, to push it down, but I encourage people to do the opposite -  to really get to know that part. To get curious about it; ask why it's there, and what it needs to feel safe."
Ready for Adventure?
Shona believes that to live more adventurously, you need to reconnect with your values. Perhaps being outdoors is vital to your wellbeing, or you find meeting people from other cultures really transformative. Remembering this will help you prioritise, rather than put off, adventuring.
"Sometimes there are things that you don't want to do that you need to do to get to the adventure," she says. "I find it stressful booking flights and thinking about my business and letting clients know, and tying in dates. But pushing through that pain is really important, and that's why I think remembering your values can really help."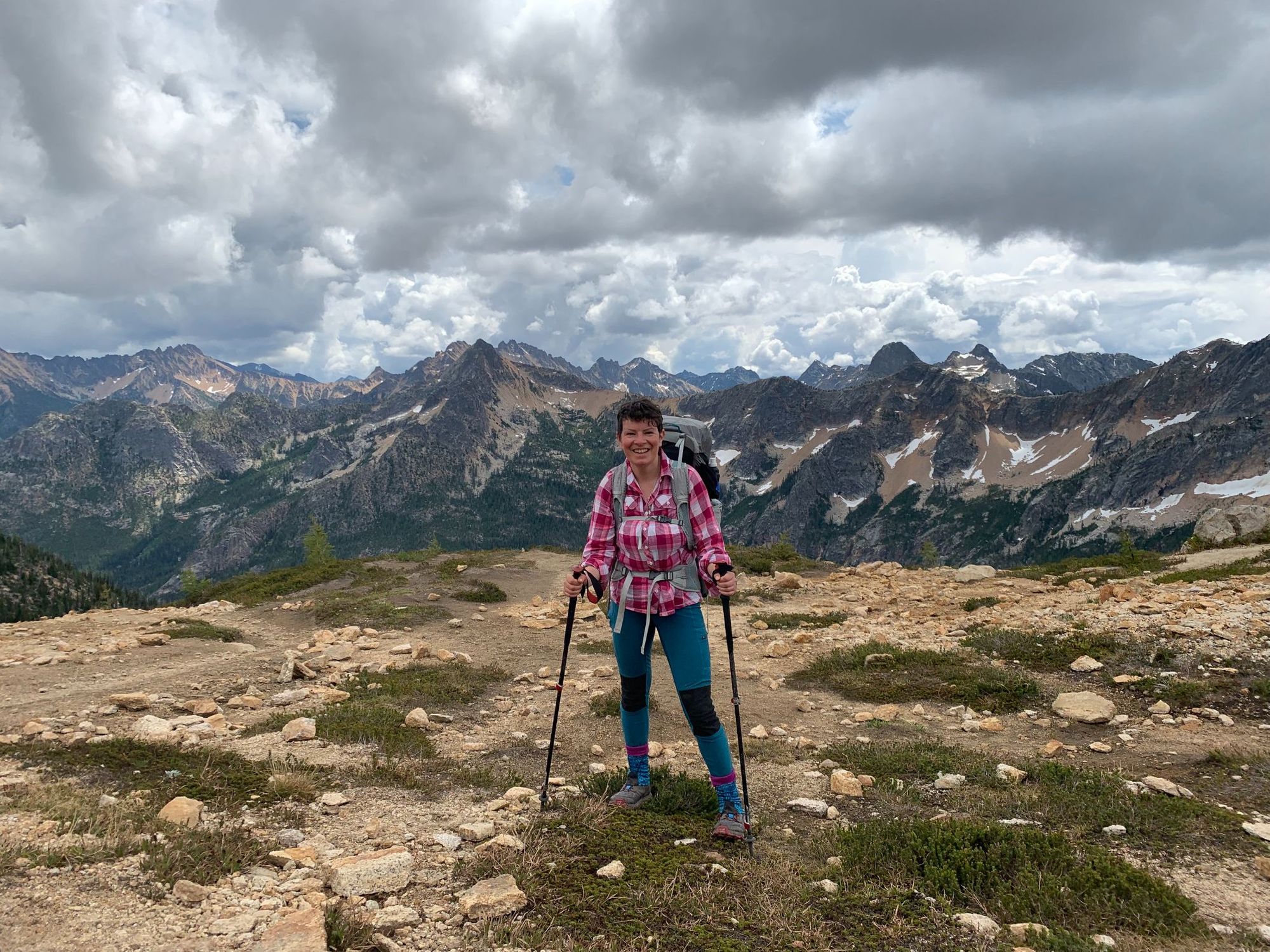 Shona also suggests that if you're procrastinating over going on a big adventure, try something smaller and more achievable first.
"Some people just seem to have this urge of 'all or nothing'. But I think for most of us, there can be more steps," Shona says. "So, don't worry about it. Take the next right step, and if you can't, be really curious, rather than judgmental about why you can't.
Just getting out the door is the hardest part. Alistair Humphrey calls it the doorstep mile
"Maybe it's best to do something in a small, gentle way. So rather than go rock climbing outdoors, you could join a Facebook group for rock climbers and see if there's anyone else that looks like you that you could be in a group with."
Shona worked up to hiking the Pacific Crest Trail by doing a 10 day hike with friends, and going on to hike Scotland's Cape Wrath Trail solo. Doing the latter also gave her a chance to try out the equipment she'd be using for the longer hike.
"I had 15 kilograms when I did the Cape Wrath Trail and I weigh less than 60 kilograms, so it was more than a quarter of my body weight," she says. "By day four I was in tears. So then I spent quite a bit of time talking to my mountain guide friend, getting advice on how to drop the pack weight."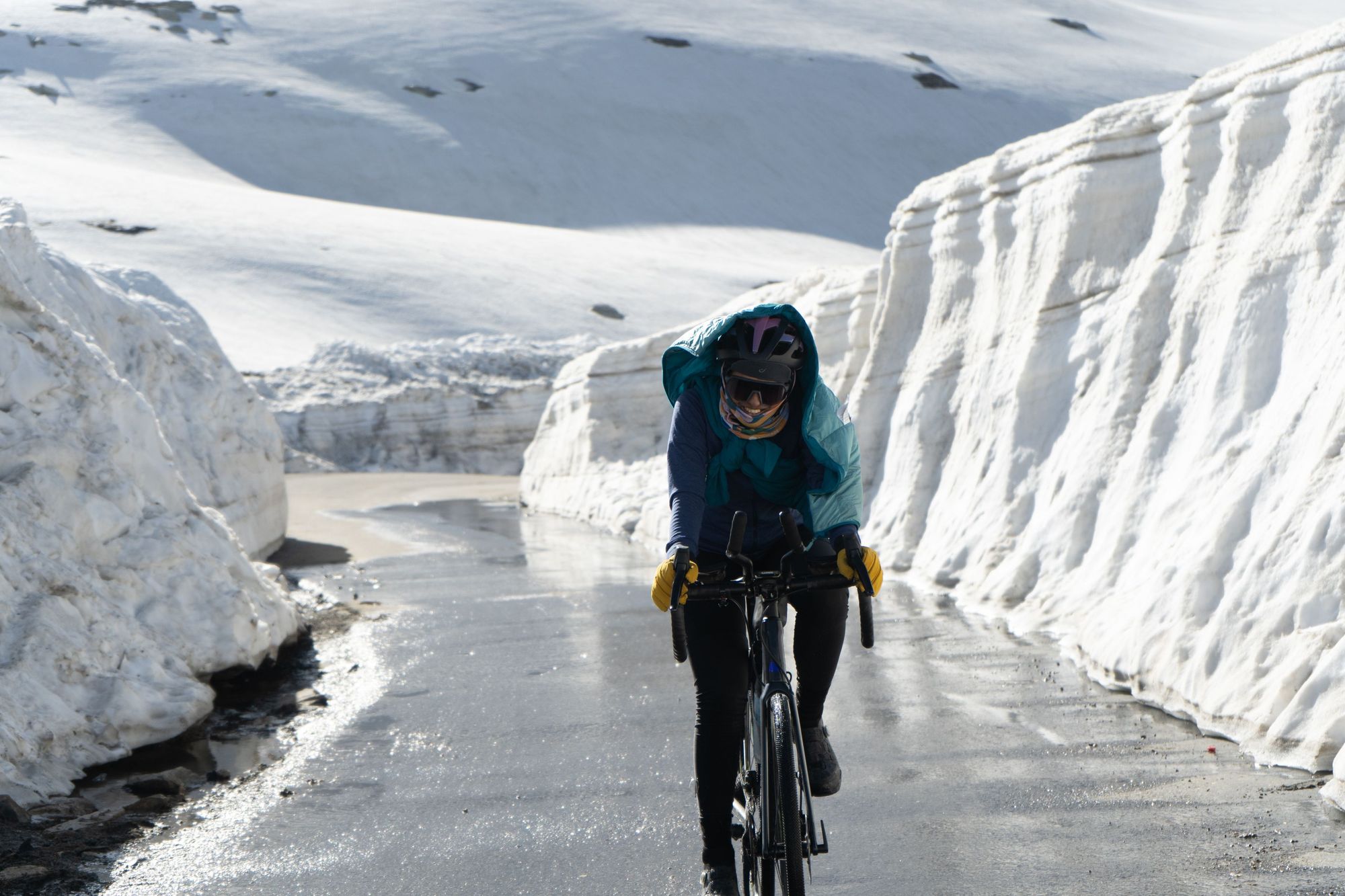 Vedangi believes it's important to set a date for your adventure. This makes it concrete and is a way to focus your planning, training and other preparation.
"I set a date and make sure I'm prepared with all the gear and everything that I need," she says. "I don't think I'm the sort of person who waits until I'm ready. I like to jump into the deep end because I already struggle with self-doubt quite a bit and I know that I'm never going to tell myself 'hello, I'm good at this. I know what I'm doing. I'm ready for this.' I don't think that - I just show up and tell myself that whatever happens next will be ok, I'm ready to deal with it.
"Just getting out the door is the hardest part. Alistair Humphrey calls it the doorstep mile. Once you start, you can always do what you've initially planned or you can just do the first day, then see how you feel. Then do a little bit more after that, and if you still feel good, do a little bit more, then reassess.
"Once you're already on the go then it's really hard to think, 'this is a waste of time - fuck it. I'm going to go back home,' because you're already out there. You've already done something and you're going to want to continue with the adventure."
Both Vedangi and Shona are aware of the effort it can take to overcome your own objections and self doubt, in order to live more adventurously. Being kind to yourself and taking it slowly are key. But the rewards of doing so are rich; the immersive solitude of wild landscapes, and the freedom of the trail.
Inspired? Get adventure-ready with one of our Epic Weekends, or check out our longer expeditions.