On April 1st, 2023, the Nepal Tourism Board issued new guidelines for foreign trekkers to Nepal. In short, all trekkers - be they solo or part of a group - will need to be accompanied by a licensed guide.
In this article, we'll be taking a closer look at these new guidelines and what they mean for people who intend to visit Nepal. We'll also explore why the guidelines have been put in place, and why they've divided opinion.
What are the New Rules?
According to the Nepal Tourism Board, "with the new provision, all trekkers are required to obtain services of licensed trekking guide and to obtain TIMS Card through authorised trekking agencies registered with the Government of Nepal."
A TIMS card (Trekking Information Management System) is a card you need to go trekking in Nepal. The new guidelines have also resulted in the cost of a TIMS card increasing from 1,000 to 2,000 Nepalese rupees for foreign trekkers.
These rules apply in Nepal's protected areas and national parks. They also apply to cyclists and bikepackers (within these areas). The guidelines from the tourism board also contain a list of 44 trekking routes where this is the case, basically, any route in any region where a TIMS card is required. However, the Everest region is an exception. While the tourism board initially included the region - and treks such as the Everest Base Camp trek, Gokyo Lakes trek and the Annapurna Circuit trek - in its guidelines, the local association refused to follow the guidelines.
"Despite the government's effort to implement the new policy of restricting solo trekkers, the local body refused to follow it. So solo trekkers can trek to Everest Region without a guide. This still contradicts the guideline set by the Tourism Board but the local body has the authority to make decision independently," explains Krishna Hari Khatri, of Freedom Adventure Treks in Nepal.
However, with these regulations being hotly disputed in the Everest region, they are subject to change.
The guidelines also state that trekkers found hiking on any of the designated trails without a guide or TIMs guide could be punished with a fine of 12,000 rupees (£73.50). Trekking companies could also be fined for taking trekkers without TIMS cards on trips (10,000 rupees/ £61.28 per trekker).
Why Were the New Trekking Guidelines in Nepal Introduced?
The main reason for introducing these trekking guidelines, according to the tourism board, is to improve safety for trekkers. Nepal contains some of the world's highest mountains (eight of the world's 14 8000ers) and the most popular trek in Nepal, to Everest Base Camp, tops out at 5,364 metres.
The high-altitude environment is a dangerous one, with unpredictable weather patterns - snow, mist and rain can obscure landmarks and create difficult terrain to navigate. What's more, altitude sickness is a real risk, especially without a trained guide to help you acclimatise. The Nepal Tourism Board estimates that there are around 10-15 trekking fatalities in Nepal each year, while 40-50 trekkers are reported missing and require location and rescue services.
What are the Benefits of the Guidelines?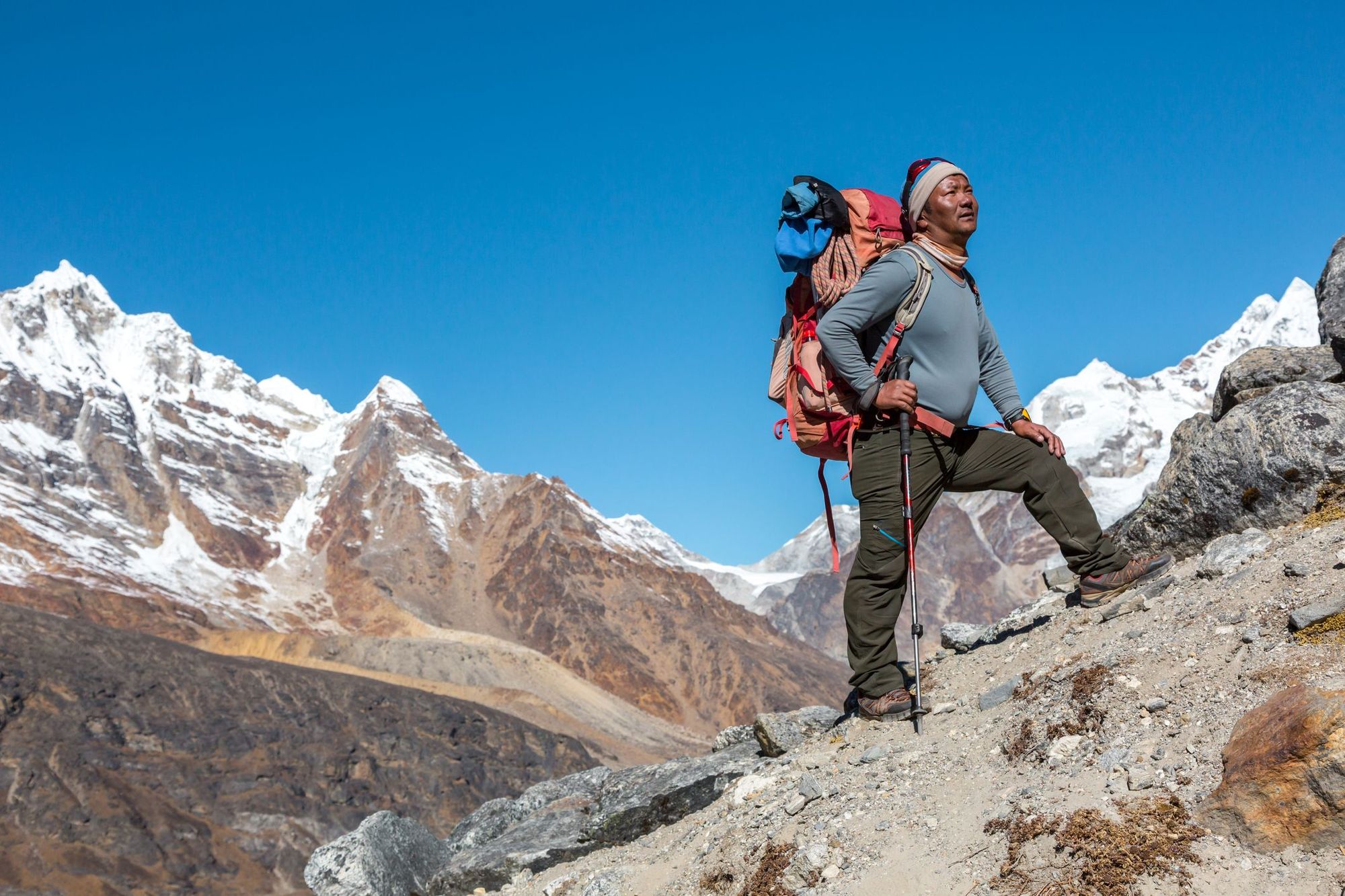 Alongside improving trekking safety, the board also hopes that the initiative will help clamp down on unauthorised trekking companies (those without government accreditation), some of whom might employ untrained guides, or cut corners on trips. The initiative will also provide more jobs in tourism for Nepalese people.
"We have estimated that roughly 40,000 Nepalis will get new employment if the rule is enforced," Nilhari Bastola, president of the Trekking Agencies Association of Nepal, told the Kathmandu Post. "It will not create any big financial burden for trekkers as a guide's fee ranges from $25 to $50 per day, depending on the distance."
Another benefit of the rule is that it could help prevent environmental degradation. Sticking to marked trails - easier if you have someone to guide you - helps prevent erosion of mountain environments, and flora being trampled.
What are the Drawbacks?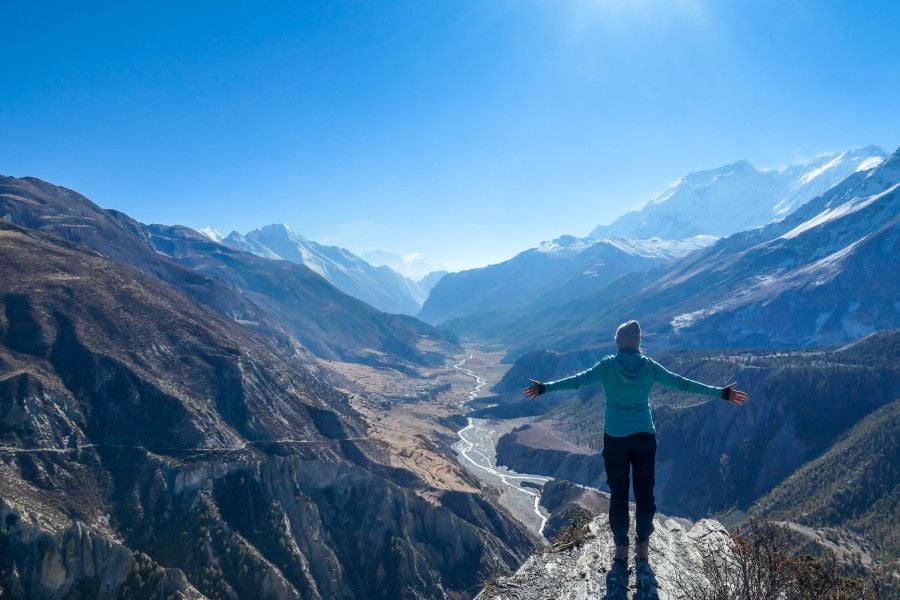 The guidelines have been opposed by both independent foreign trekkers - especially solo travellers - and some local authorities in the Everest region.
"Experienced hikers who like the freedom of travelling unaccompanied and prefer to take responsibility for their own safety may feel the glory days of exploring Nepal are over and will go elsewhere," writes Ed Douglas, author of Himalaya, in an opinion piece.
He also suggests that making guides mandatory might not necessarily make trekking in Nepal safer. It requires a special skill set and a lot of experience to guide people safely in the Himalayan environment - according to Douglas, the government trekking course taken by most guides isn't sufficient for this purpose.
Sudeep Kandel, a licensed tour guide and owner, told National News he disagrees with the decision.
"Instead of imposing a blanket rule, why not collectively work on training guides to provide a compelling option for trekkers? Furthermore, if safety is the primary concern, the regulation should apply to all trekkers, including Nepali trekkers, who may be less prepared than foreign tourists."
What Do We at Much Better Adventures Think About This?
We asked Jenny Cox, our Adventure Operations Manager and Nepal specialist, for her thoughts.
"I think it's pretty transparent that the primary reason for introducing these new guidelines for foreign trekkers in Nepal is to generate income and employment - with enhanced safety for trekkers being an added bonus," she says. "And I say, 'good on them' - tourism should be a positive exchange with a clear benefit to the local communities (both economically and culturally). Nepal is a poor country and a guide's earnings in Nepal typically support the extended family or contribute towards improving the amenities in their local village."
"Personally, I've always chosen to trek with a guide or book an organised group tour when trekking in Nepal (even though I'm an experienced hiker with 5 Himalayan treks under my belt).and here's why:
Culture. The friendly Nepali people are as much of a delight as the incredible scenery itself. Chances are you'll form a strong bond with your guide and they'll become your window into the local culture. They'll bridge cultural and social sensitivities and ensure you don't inadvertently cause offence to the inhabitants of the remote communities you pass through. By the end of the trek, you'll be playing Dumbal (a Nepalese card game) with the locals, asking for a top-up of dal bhat and walking clockwise around Buddhist chortens without even thinking about it.
Safety. Even for the most experienced hiker, the Himalayas are a different ball game, and you also have to consider that Nepal doesn't have the infrastructure or medical facilities that you may be used to at home (trust me - I've spent a week at my mum's bedside in a Kathmandu hospital when she contracted pneumonia). Your guide's experience and knowledge of the trails and their hazards will help to keep you safe. Landslides and avalanches are not uncommon but a decent guide will know the risk areas to avoid or to pass through quickly; they'll speak to locals about the current condition on the trail, and plot a detour where necessary. They'll know how to recognise altitude sickness and when it's time to call it quits. And if the need arises (which hopefully it won't) they'll know how to arrange a rescue evacuation by helicopter from 5000m, and which clinic to take you to.
Practical advice. A good guide will know when to avoid eating meat (that may have been carried unrefrigerated in the heat for several days) and when you really need to throw everything kind of treatment in your arsenal at the local water to avoid stomach upsets. They'll know where the next 'facilities' are, where or how to repair your broken walking boots, when to conserve your energy for a tough climb ahead.
Of course, I can see the appeal of embarking on an independent trek in Nepal with as much freedom as you like but guides can be hired relatively cheaply in Nepal and can be booked on a private basis so that you still have the flexibility to adjust your plans as you go. When I think about my Nepal treks, it's those interactions with or facilitated by my guides that I think of first and foremost."
What does this mean for any one booked to visit Nepal on an MBA trip or another small group tour?
You are already complying with the restrictions by being on a guided hike, so you don't need to make any changes. The only difference is your tour operator will be fined 10,000 Nepalese rupees for every trekker found without a TIMs card - authorised operators will have already applied for these, so you won't encounter any problems.
What Does this Mean for Anyone Already Booked to Visit Nepal Independently?  
Solo treks are no longer permissible (although it's unclear how this will be enforced). Anyone who has booked a ticket to Nepal will need to engage the services of an accredited guide or book on a small group trip. The Trekking Agencies' Association of Nepal (TAAN) has a list of accredited members. The organisation you engage will apply for a TIMs card on your behalf (but make sure you check this has been done in advance of your departure).
You'll likely be paying more for your trip to Nepal, especially on longer treks. However, this money will be going back to the rural communities you trek through, and will help prevent tourism leakage.
Check out our accredited small group treks in Nepal to Everest Base Camp and beyond.