Artists and explorers have long been attracted to Svalbard, a remote archipelago belonging to Norway, but lying within the Arctic Circle. In the 1930s, writer Christiane Ritter spent a year on the archipelago with her hunter-trapper husband. Her book, Woman in the Polar Night, describes the vast wild landscapes, and the harmony of this harsh environment.
"Everything belongs together here, even the bear tracks in the deep snow, which show with what peace of mind the animals have gone on their way. Everything breathes the same serenity," she writes.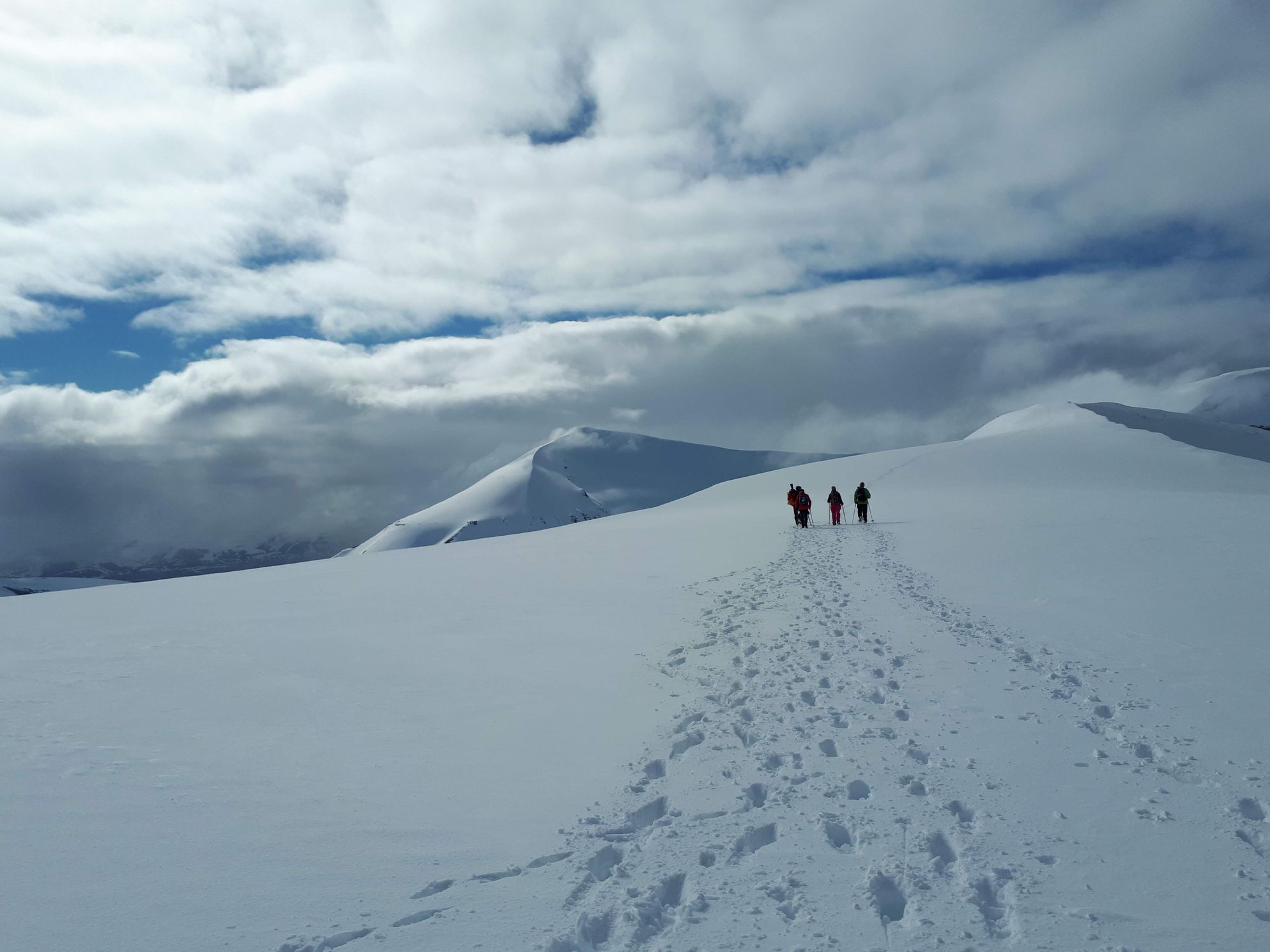 Modern-day explorers Hilde Fålun Strøm and Sunniva Sorby spent 19 months in  an isolated trapper's hut in Svalbard, and described experiencing a profound psychological transformation.
"We had very little, but we were still so grateful for what we had. That is a very powerful feeling. We lived very simply, but everything we did had a purpose. If I chopped wood we made food; we shovelled snow because the door was blocked. I've never been stronger, or healthier. The darkness and the silence - it was so powerful, and I felt so grateful," Hilde says.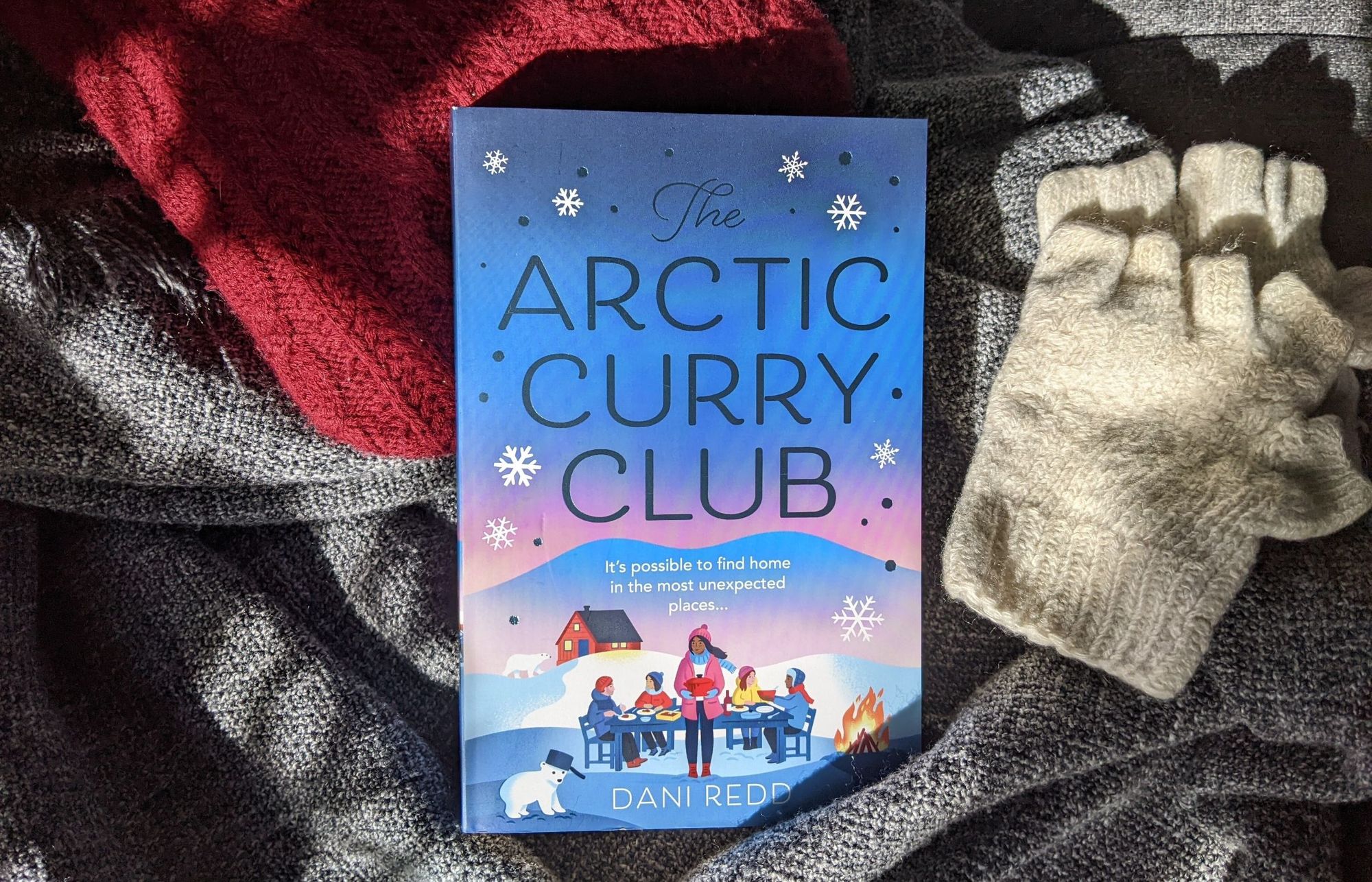 If you're looking for an eye-opening, life-changing experience, then go on an adventure to Svalbard. You'll get to experience the beauty and fragility of the polar regions first hand. You'll experience extreme weather, from blizzards to sub-zero temperatures, alongside awe-inspiring sights, such as the northern lights or a frozen ocean, studded with icebergs. Here, we take a deeper dive into why you should visit Svalbard, what activities you can do, and exactly how to get there.
Where is Svalbard?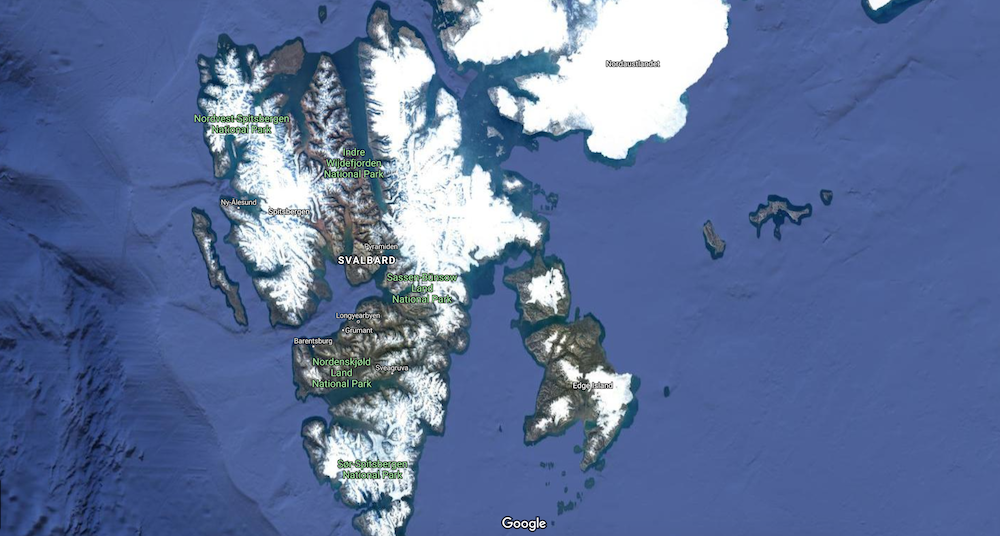 Svalbard is an archipelago lying 930 kilometres north of Tromsø, in the north of Norway. The islands are located between longitude 10° and 35° E and latitude 74° and 81° N, all firmly within the Arctic Circle. The eastern part of the archipelago faces the Barents Sea, while north is in the Arctic Ocean and the west faces the Greenland Sea.
Longyearbyen, the archipelago's largest town, is the closest permanently inhabited settlement to the North Pole (1,316km away). The town is located on Spitsbergen, the largest island of the archipelago and the only permanently populated one.
How to Get to Svalbard
One of the allures of visiting Svalbard is how easily accessible it is compared with other landmasses within the Arctic Circle. You can fly into Longyearbyen Airport from Norway, via Oslo or Tromsø. Flight time is around three hours from Oslo, and the route is serviced by Norwegian and Scandinavian Airlines.
There are no regular ferry services to the archipelago. However, many people visit the islands on expedition cruises, the more intrepid of which will take you to remote bays around Svalbard to see wildlife.
When to Visit Svalbard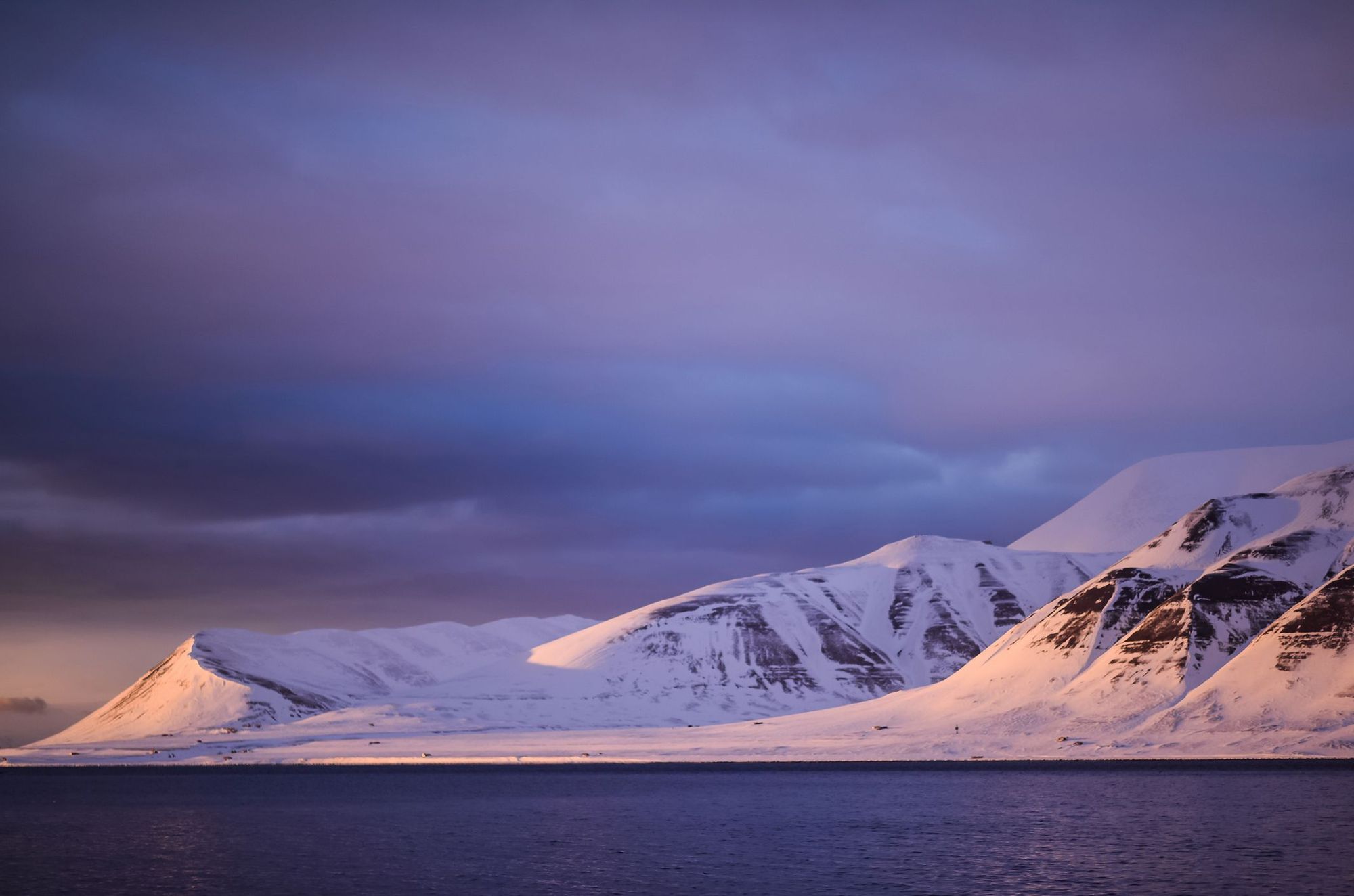 The best time to visit Svalbard depends very much on what you're visiting the archipelago to do.
Svalbard has distinct seasons, and when to go depends on the experience you are looking for. If you're in search of the Northern Lights, the best time to visit is winter (between October and February). The months of December and January are also when you'll experience twenty-four-hour darkness and temperatures from -10°C to -25°C. During October and February there'll be enough darkness for the northern lights, but you'll also get some light, in the form of spectral twilights and midday sunrises.
The best time to see polar bears in during the summer, between May and September. This is when the sea ice melts and boats can travel around the archipelago, which makes for brilliant wildlife spotting opportunities. This is also the best time for hiking. However, if you're interested in snowsports, such as dog sledding or snowmobiling, you might prefer to visit in the colder months of March and April.
What to Do in Svalbard
There are so many adventurous activities to do in Svalbard, you'll be spoilt for choice. Pretty much all the options we're suggesting will need to be booked with a guide - as we've mentioned, it's illegal to leave Longyearbyen without a member of your party carrying a rifle. Besides, the changeable nature of the Arctic weather means you need to be accompanied by an expert. However, you can explore Longyearbyen by yourself. There are plenty of restaurants to eat at, and you can learn more about Svalbard's fascinating history by visiting the Svalbard Museum and the North Pole Expedition Museum.
These are some of our favourite guided activities.
Explore a Glacial Ice Cave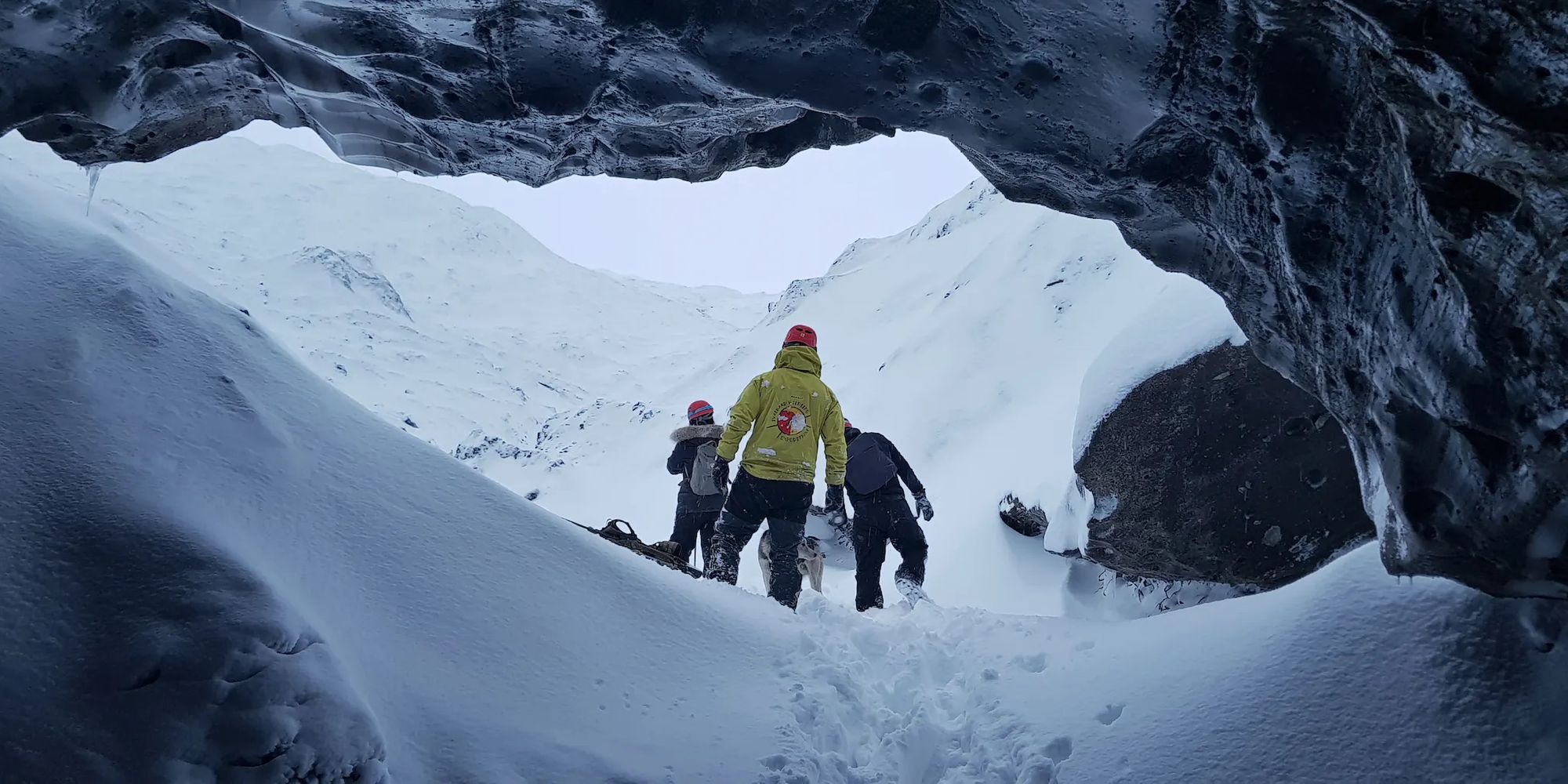 Hike through the snow to reach a frozen ice cave. After putting spikes on your boots, you'll be able to explore this frozen underworld. Beneath the glacier you'll encounter a maze of icy tunnels and thick layers of ice crystals. An otherworldly experience.
Wild Camp Overnight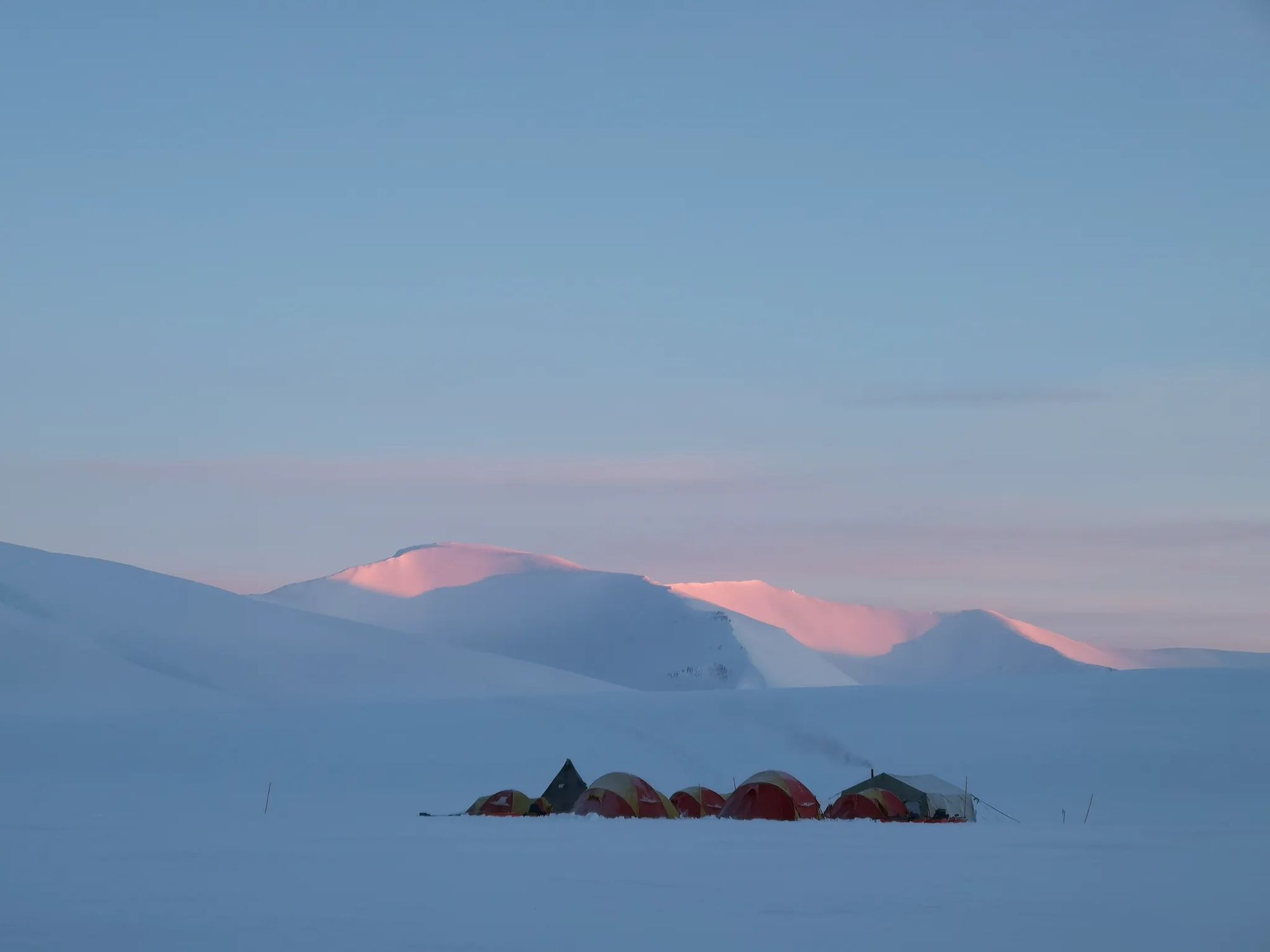 The intrepid adventurers among you might will eschew the comforts of Longyearbyen's hotels in favour of getting back to basics. You'll pack up your pulka - a small sled which you'll drag behind you - with everything you need for a night out camping. Feeling like a Polar explorer, you'll hike into the wilderness. When you stop to make camp, your guide will give you tips for sub-zero camping. Enjoy a campfire dinner, and look out for the Northern Lights.
Go on a Snowmobile Expedition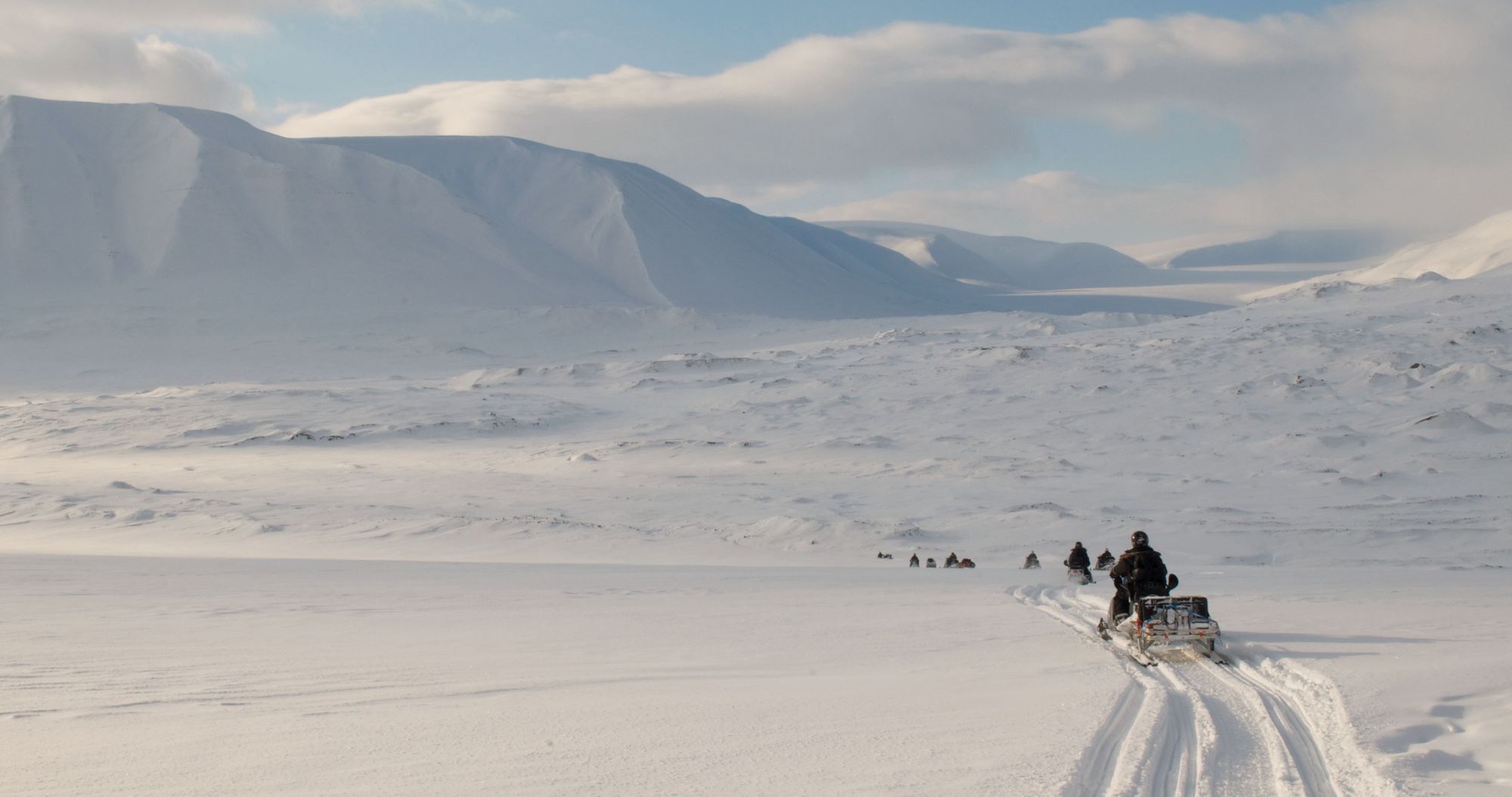 You'll cover a far greater distance on a snowmobile than you will on snowshoes. Jump onboard and navigate your way across the icebound landscape. At certain times of year you'll even be able to drive across the frozen fjords, catching sight of epic glaciers.
Hike up Sarkofagen Mountain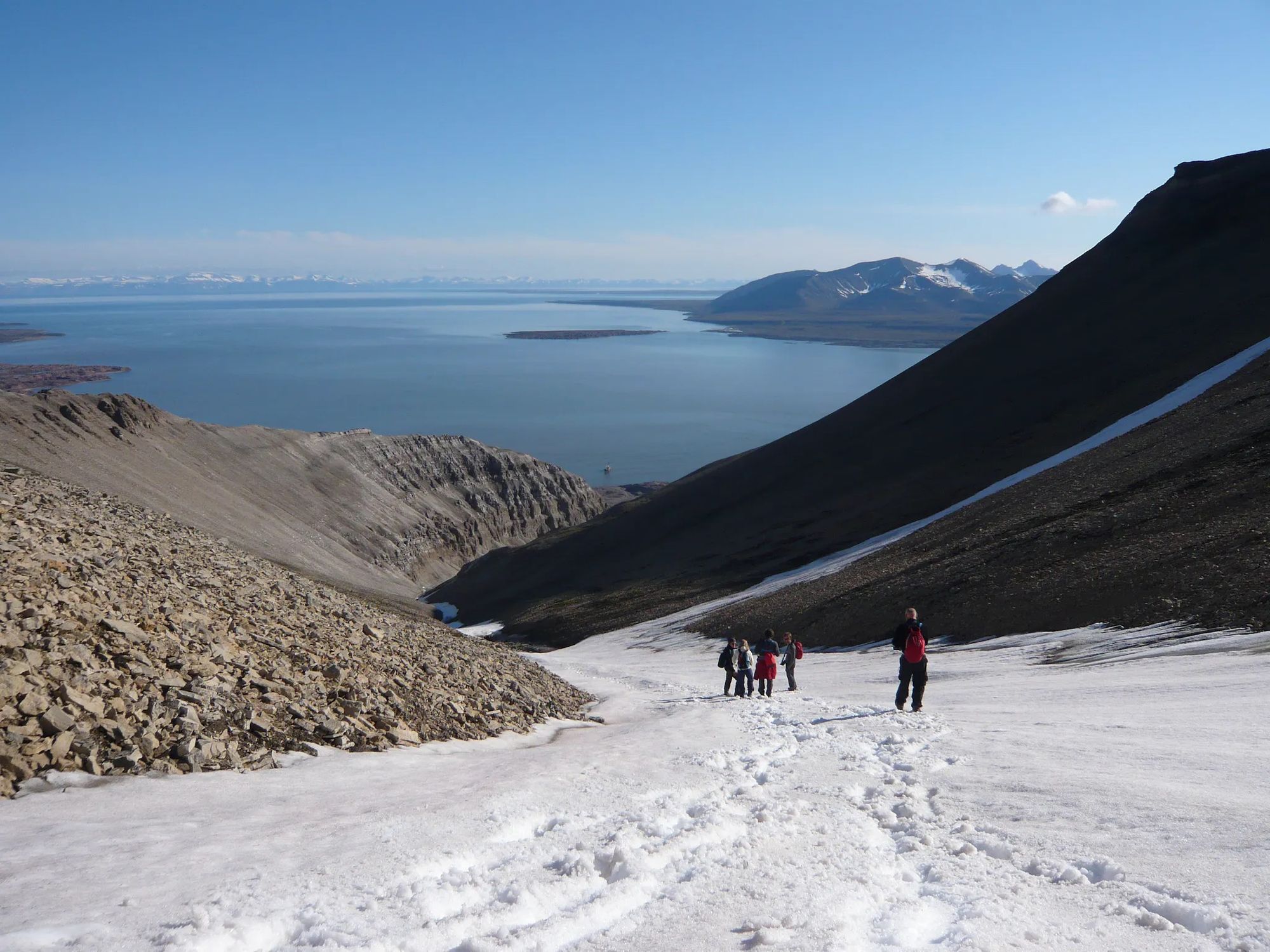 Sarkofagen Mountain is located near to Longyearbyen, making it a great first day hike in Svalbard. Get your hiking gear on and head towards Sarkofagen, a pointed peak with an elevation of 2,299m. You'll pass through glacial systems interspersed with moraines and meltwater channels. The view from the top is spectacular - you'll be able to see Longyearbyen and Isfjorden, alongside the surrounding mountains.
Kayak past Esmark Glacier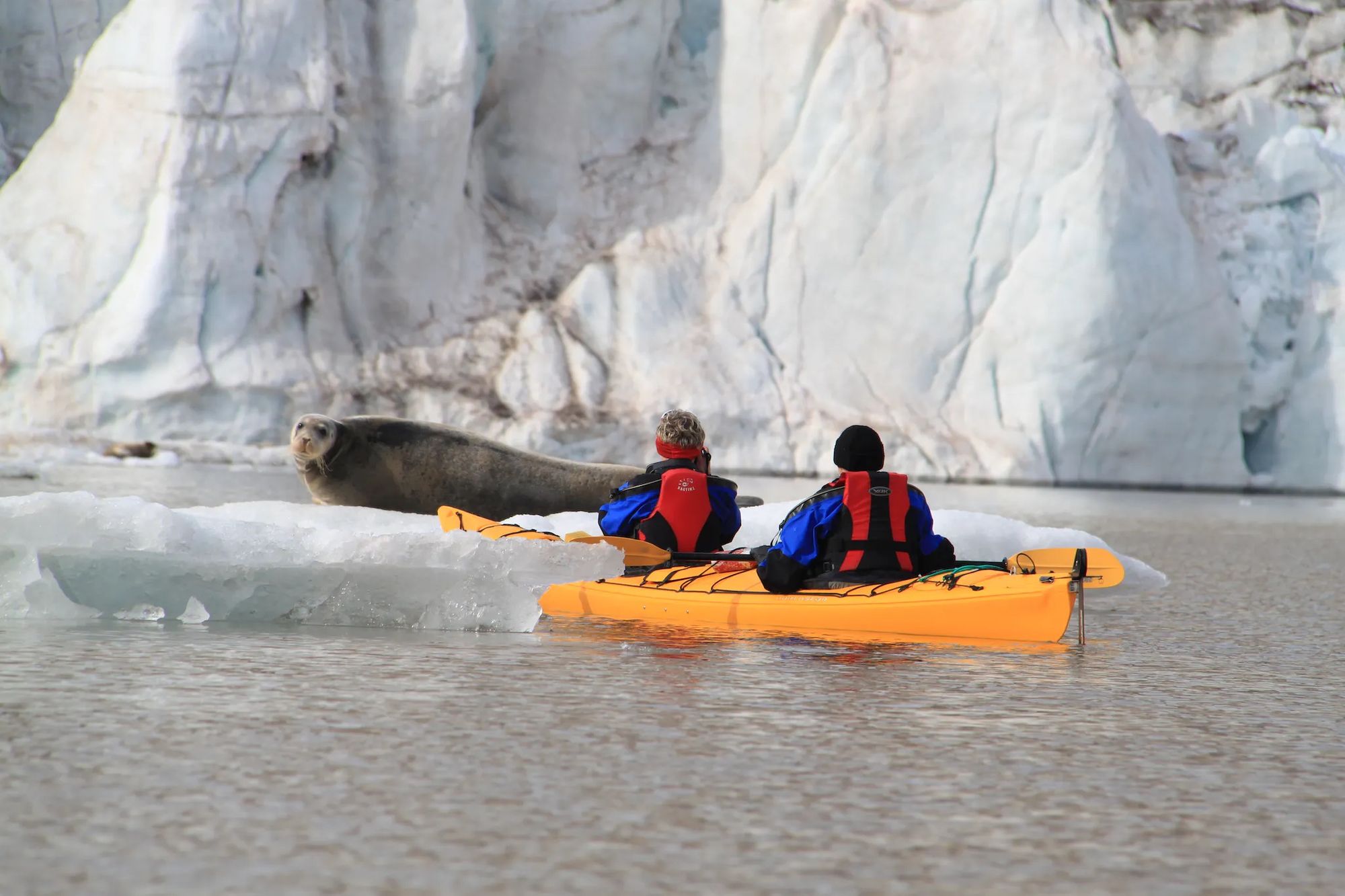 Kayaking is one of the most environmentally-friendly ways of exploring Svalbard, and the best way to get off-the-beaten track. One sea kayaking route option is to hug the shoreline of Spitsbergen as you paddle your way out towards the huge Esmark Glacier. Look out for the glacier calving - there'll be a loud cracking noise and you'll see huge chunks of ice falling into the ocean.
Why Visit Svalbard?
Svalbard is one of the world's last untouched wildernesses, and one of our favourite places for a sub-zero adventure. Here are four reasons why we think you should visit the archipelago.
1. To Experience Awe-Inspiring Weather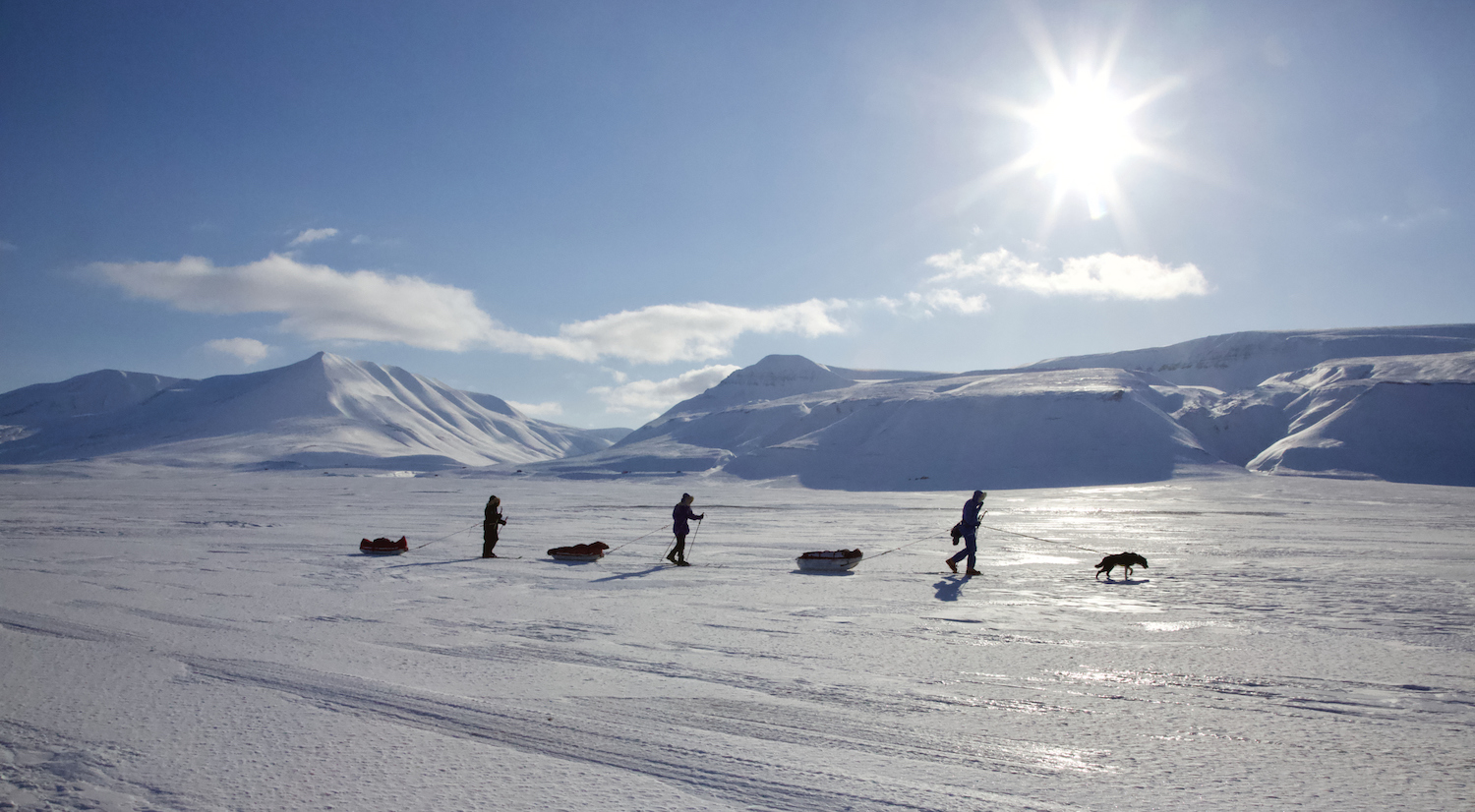 The weather in Svalbard is notoriously changeable. You might set out under brilliant sunshine, but then thick cloud will descend seemingly out of nowhere. Blizzards will hurl themselves at the walls of your tent or camping hut. Sometimes the temperature will drop as low as -30°C.
But there is something appealing about battling extreme temperatures, particularly for those in the Type 2 fun brigade. And of course all this cold means some very good things: like snow and lots of it, glaciers, ice caves and incredible winter nights. In fact, there might not be anything quite so exciting as camping in ridiculously cold temperatures, wrapped in all your gear, feeling like a polar explorer and watching the Northern Lights.
And then there's the light. Svalbard experiences twenty-four-hour darkness during the winter months (mørketiden) and its opposite during the summer, the eerily beautiful midnight sun (midnattsol). One of the most beautiful times of year are the months either side of winter, when the landscape is bathed in perpetual twilight, and the midday sunrise casts a myriad of colours across the snow.
2. To See Spectacular Wildlife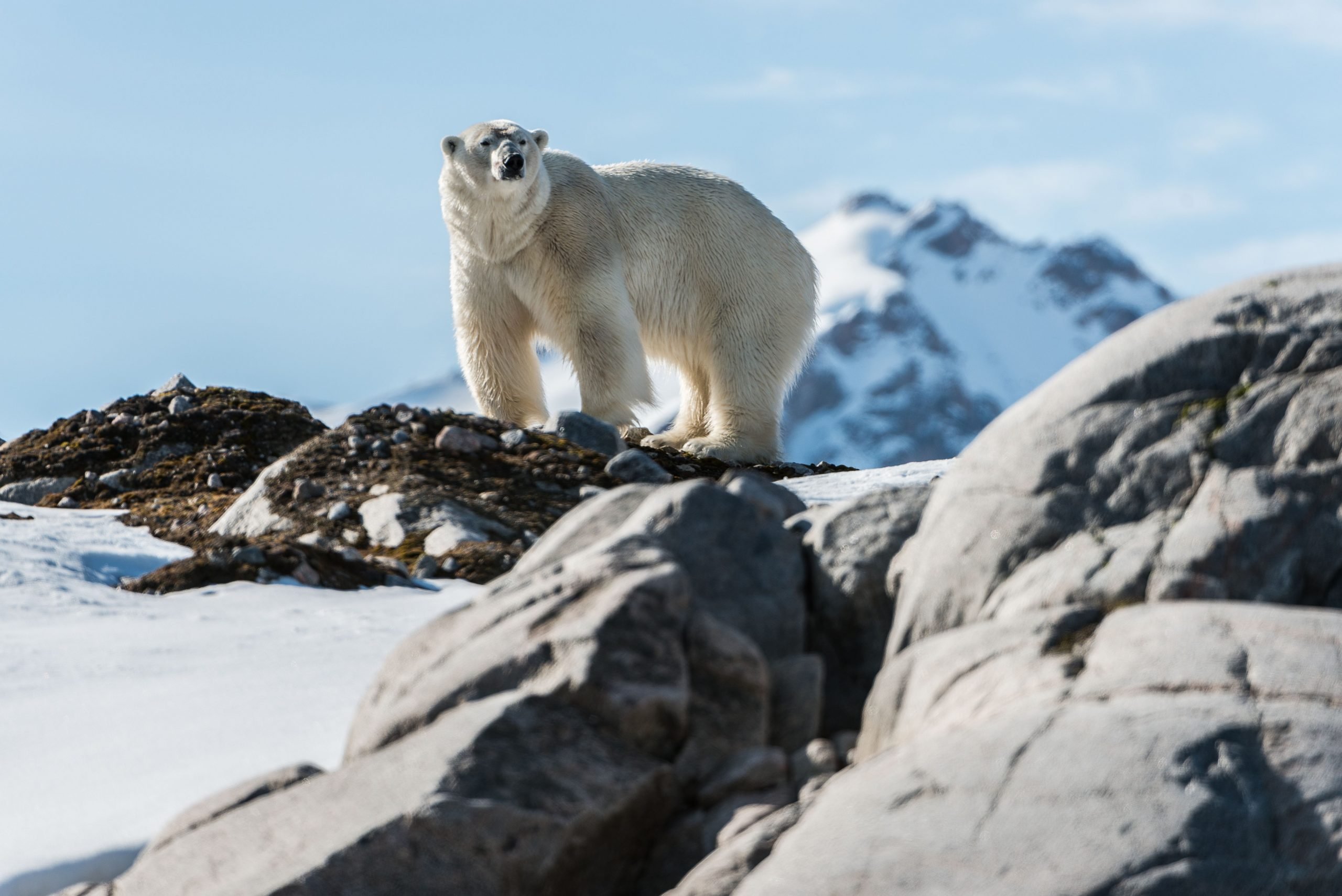 There are more polar bears than people living on Svalbard - around 3,000 of them. Any group leaving Longyearbyen will need to travel with a guide who knows how to use a rifle, as protection against them (although it can only be used as a last resort). If you spend any nights out in Svalbard's wilderness, you'll need to go on Polar Bear Watch while your teammates sleep. Of course, there's no guarantee you'll see a polar bear, but sightings are definitely not-uncommon; in recent years they've even entered the settlement of Longyearbyen.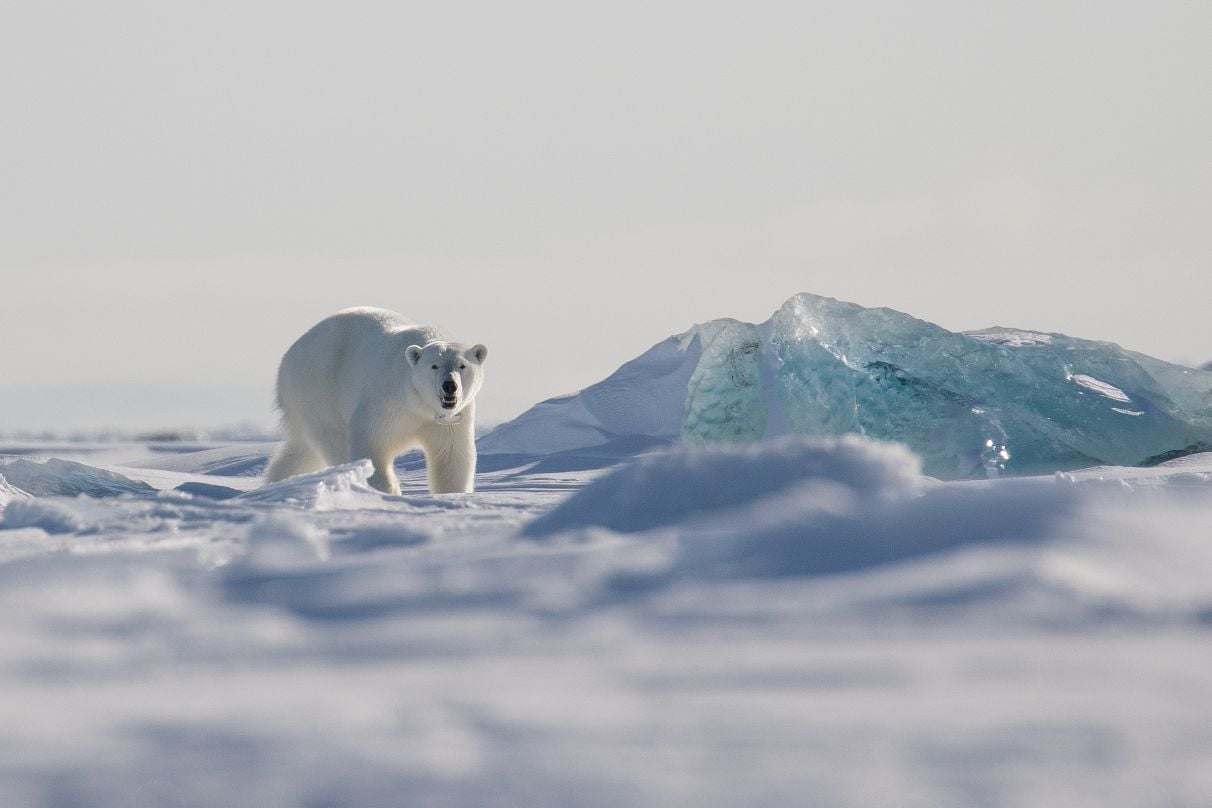 Other animals native to Svalbard include Arctic foxes, which have long white winter fur, to blend into the snowy landscape. They moult in the summer and grow shorter, brown fur to camouflage themselves against the stark rocky landscape. The Svalbard reindeer is a subspecies of deer that can be found on the archipelago. They're smaller than most reindeer, and are well adapted to the harsh climate. You'll see them grazing their way round Longyearbyen in the summer.
You might also get a chance to go dog sledding. These huskies are trained to pull equipment and passengers in sleds across the snow. It's possible to see where the dogs are kept and raised too, gaining insight into this local tradition.
3. For Fascinating History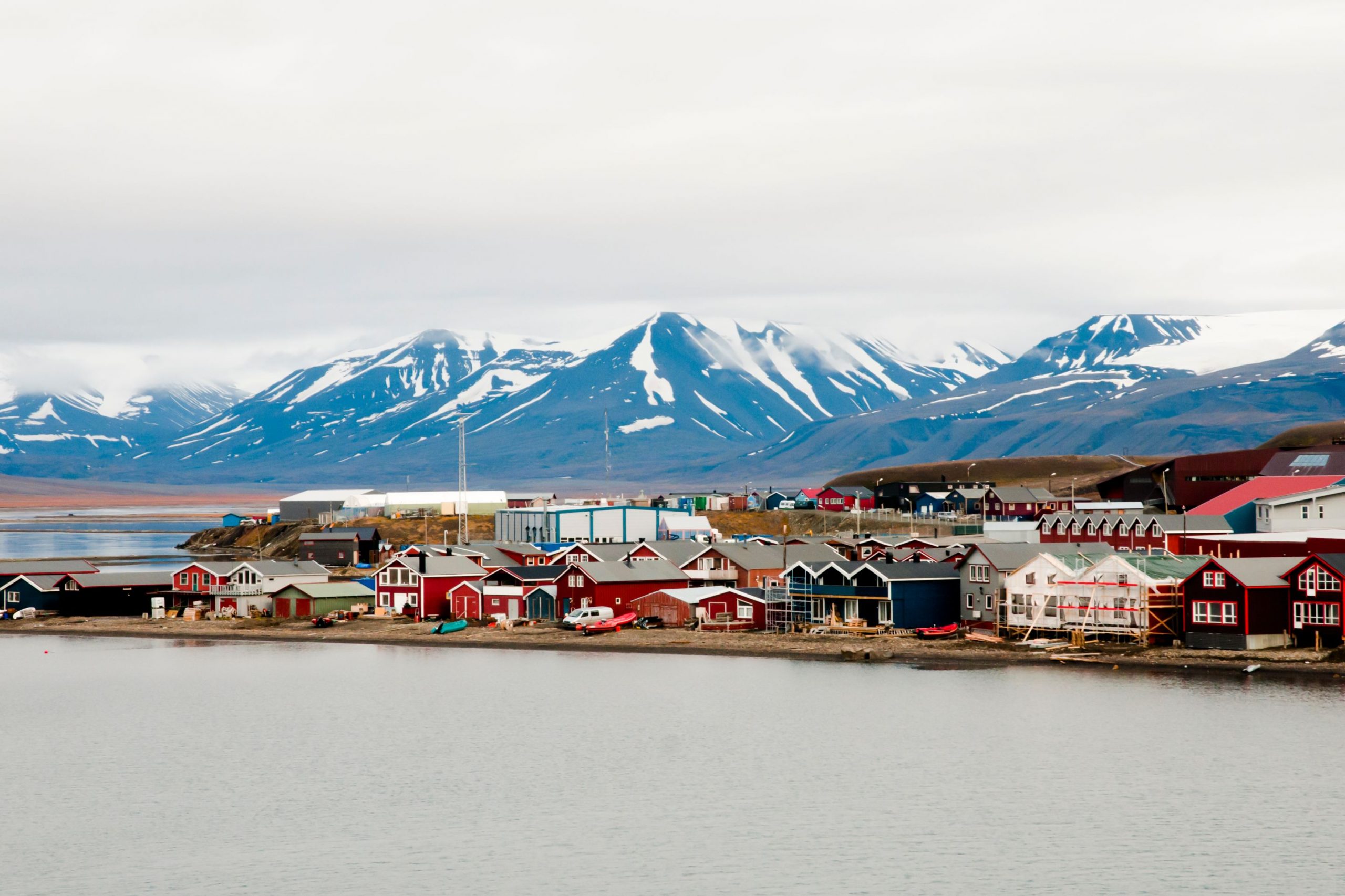 On the subject of traditions, Svalbard has an unusual history of exploration and, sadly, exploitation. The archipelago was uninhabited when discovered in 1194, but remained largely unknown until rediscovered by Dutch explorers Willem Barents and Jacob van Heemskerck in 1596. The European and Russian whaling crews arrived shortly after that, followed by hunters and trappers who stayed in small wooden huts over winter to, well, hunt and trap animals.
Explorers came next, crossing the frozen wilderness in pursuit of the North Pole or the Northwest Passage. But Svalbard didn't remain pristine and untouched for long. When substantial mineral deposits were found on the island, the mining companies moved in, with Norway and Russia emerging with the biggest stakes.  While Norway owns the archipelago, a 1920 treaty means Russia is entitled to exploit the archipelago's resources. While some oil wells were drilled in Svalbard, oil drilling has now been banned both on the archipelago and in its offshore waters.
Modern day Svalbard is definitely taking steps away from its colourful history and towards conservation and preservation. The main town, Longyearbyen, has been "normalised" since the 1970s – making it a fully functioning community, not just a town owned by a single company. Scientific research centres and tourism activities being established since the 1990s, while mines have been closed down, allowing local people a means to a livelihood.
There's also a rule that nothing can be removed from the archipelago, that all buildings have to be preserved. As you journey across it you'll see disused mining apparatus, find abandoned settlements and can stay in old trappers' huts. It's an archipelago of ghosts.
4. To See Epic Landscapes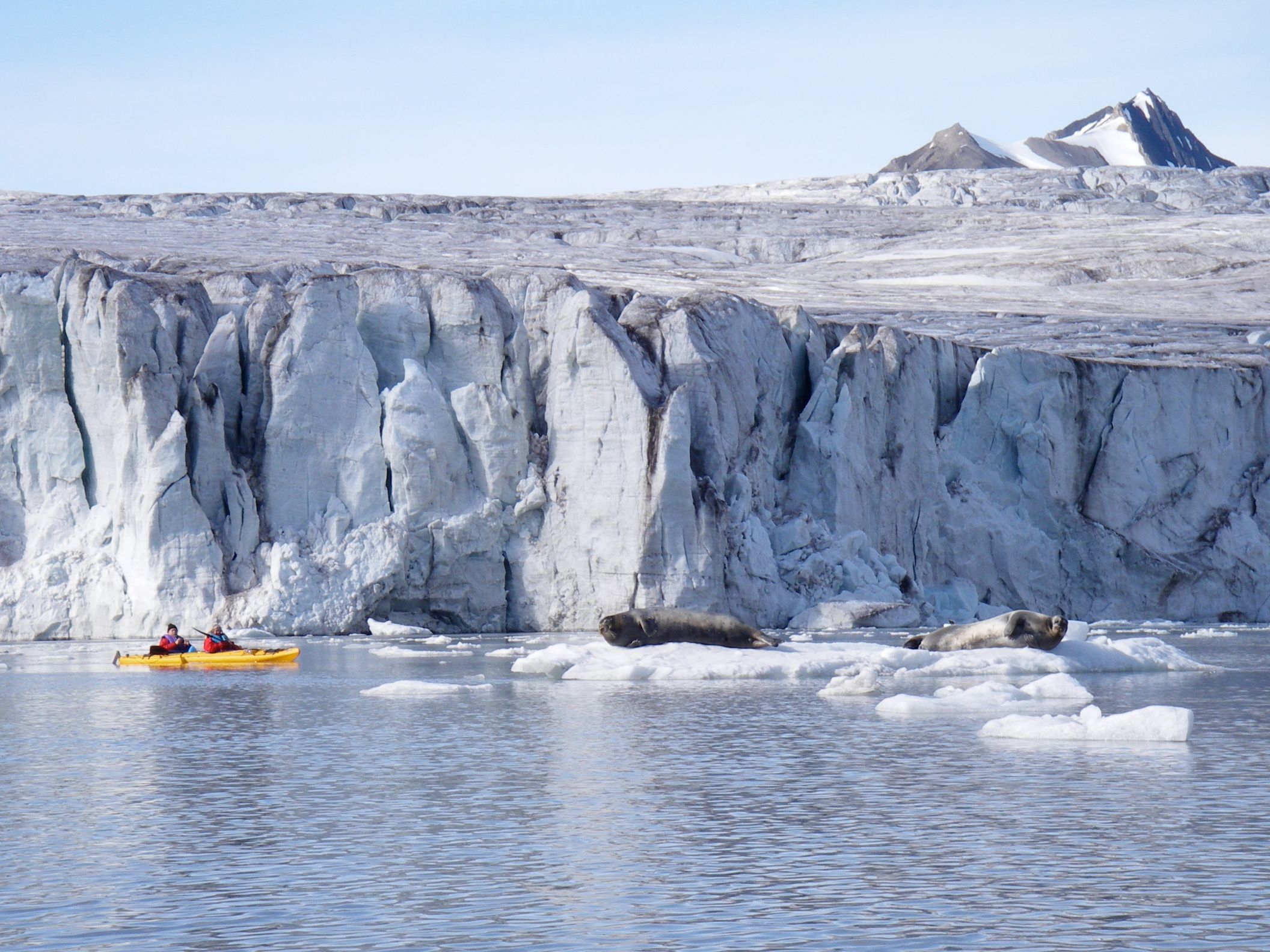 Svalbard is renowned for its epic landscapes. You'll be treated to inky blue fjords where seals and walruses lounge on icebergs. Vast ice cliffs overlooking a frozen sea. Chains of snow-covered mountains and ice-covered tundras. Evidence of human habitation is often nowhere in sight, meaning you can really immerse yourself in nature.
A set of islands with snow, glaciers, mountains and a frozen coastline makes a perfect setting for adventure and exploration. Whether it's a multi-day polar trek or a stint at sea kayaking, there's a lot of exciting potential. You can don crampons and hike out across a glacier or head deep down into the ice caves below it. There's snowshoeing in the right conditions, or a snow mobile to get you across the island in a day.
'Should I visit Svalbard?' isn't really the question you should be asking. The real question is, 'for how long?'
Ready for an adventure in Svalbard? Take a look at our Arctic Wilderness Adventure in the summer or a Svalbard hiking and snowmobile adventure in the winter.