Adventure Holidays in Norway
An adventure holiday in Norway is defined by two things: extreme nature and extreme weather. This is a country that doesn't do things in half measures. Either you're dancing under the Northern Lights or partying all night under the midnight sun. During the long days of summer, you can kayak and wild camp the Norwegian fjords, surrounded by steep rock edges, carved by glaciers, and floating past salmon in plunging rivers. Or make the most of the crazily long days by adding hiking into the mix. Stand a thousand metres above your fjord, taking in the incredible landscape from above and below.
As winter approaches, your Norway adventure holidays take a cooler and frankly much snowier turn. Swap midnight sun for chasing the Northern Lights. Swap your hiking boots for skiing or dog-sledding through the polar deserts of Svalbard or snowshoeing on the creaking glaciers of the Arctic Circle. All in a day's work before settling down for the night in a Sami tent or an ice cave.
Where can I go? Your Options
The Fantastic Fjords
Experience the pride of Slartibartfast with all its lovely crinkly edges. One glance at a map of Norway would tell you that it's got some pretty interesting coastline. The fjords are inlets of water, carved out by ancient glaciers, leaving the steep U-shaped valleys that we recognise today.
The Finnmark Plateau
If you're looking for remote, then a 22,000 square kilometre plateau in the wilds of Norway probably ticks your box. This vast inland plateau is the homeland of the Sami people, who use the plains for reindeer herding.
Svalbard
Whatever you do, don't forget about Svalbard. Although it's technically part of Norway, this huge island is halfway between Norway and the North Pole. It's not what people normally think of when they're searching for adventure travel in Norway, but it definitely counts - and will certainly up the snow level while dialling down the temperatures. To explore the land of polar bears, have a look at our Svalbard adventure holidays in particular.
Right then. Seems like you're ready and primed for all the activity holidays Norway has to offer. Let's jump right in and give you a taster of some Norway adventure trips to try.
Kayaking Tours Norway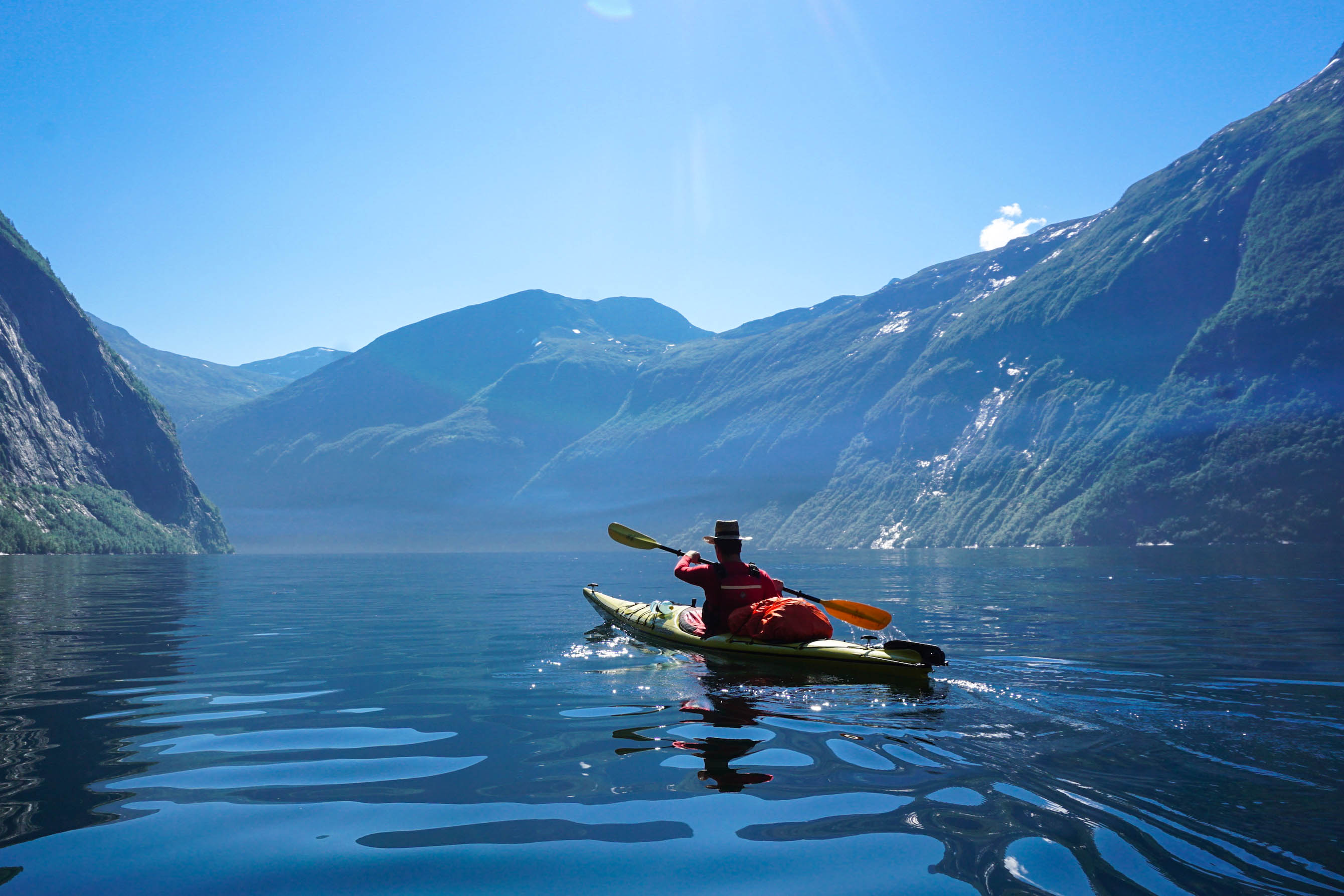 You might not have noticed, but there's quite a lot of water in and around Norway. Or at least, it's got a coastline with lots of crinkly edges and literally thousands of islands. Enough to make a cartographer cry with despair - and anyone who loves waterborne adventures cry with delight. Fifty thousand islands? Heck yes, let me just run and grab my kayak! Paddle between fjords and remote islands, exploring beaches you can only reach by boat and camping under the stars.
See what kayaking in Norway has got on offer, or read our Beginner's Guide to Norway's Fjords to get started. If you're feeling nerdy, there's also a complete Norway fjords map guide so you can start visualising your kayak adventures already.
Hiking Adventures in Norway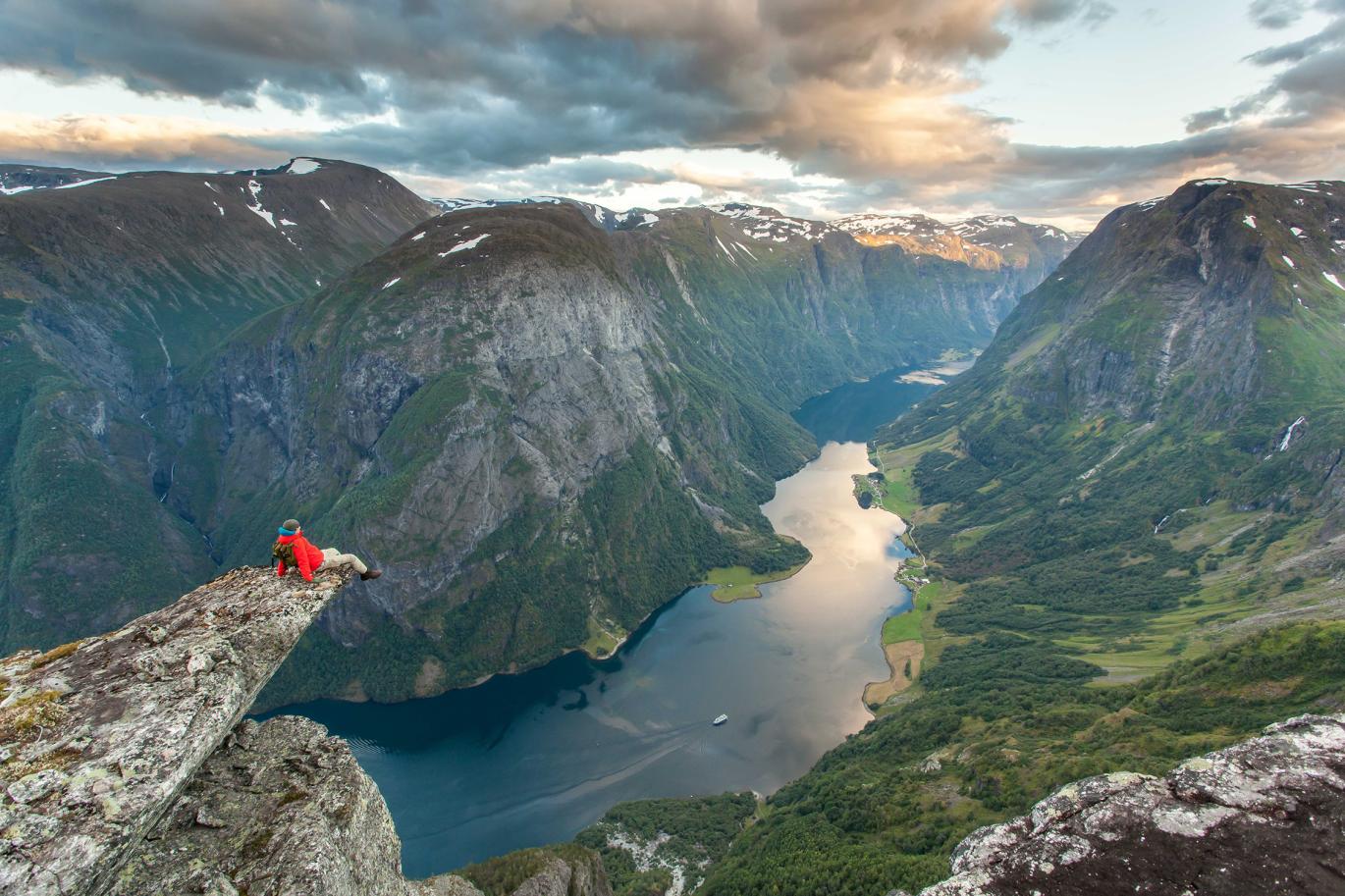 If you aren't so into Norway adventures that might involve the chance of swimming, Norway's fjords are still wonderful from dry land. After all, a fjord is basically just a mountain that drops straight into the water, rather than politely diminishing into gentle foothills and a beach. And mountains mean great hiking. With the added bonus that Norway hiking holidays mean traversing spiky ridgelines with a sea view. Not too shabby.
Learn all about the best hikes in Norway, three top Norway winter hikes and one Much Better Adventurer's story of hiking in Norway. "While I was brushing my teeth over the fjord, I was rudely (not really) interrupted by a seal popping out of the waters."
Northern Lights Chasing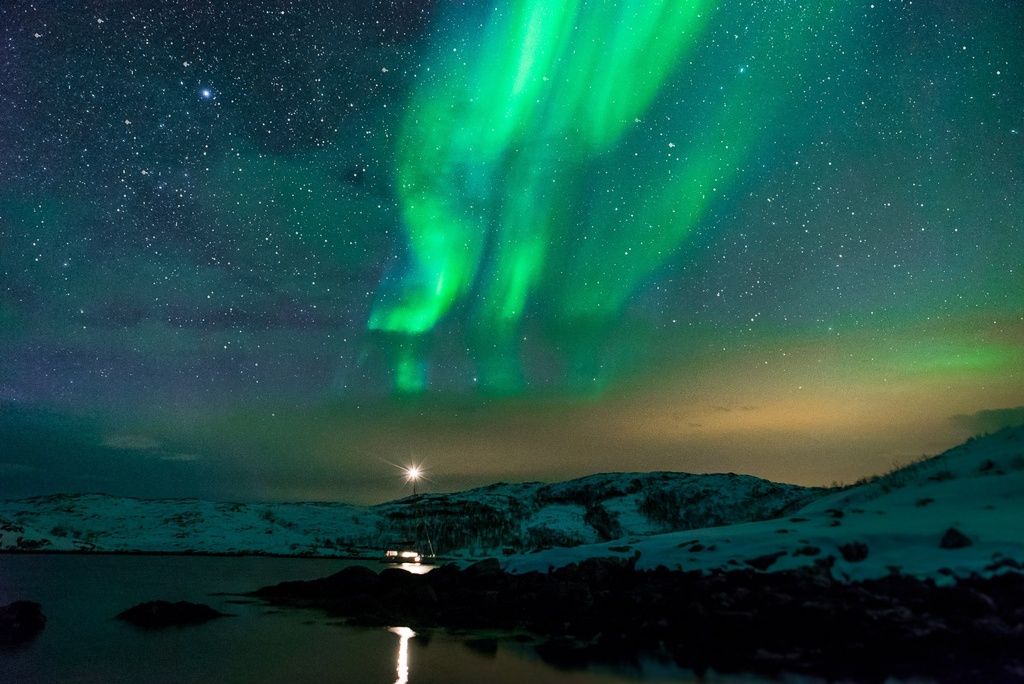 Norway is a place of extremes. From May to July (or even longer in Svalbard) the midnight sun keeps you lying confused in your tent, wondering if you really should be going to bed or up and enjoying every second of your Norway adventure trip. But in the winter, there's a different light in the sky: the Northern Lights. Seeing these ethereal and elusive colours (aka nature's celestial disco) are on many people's bucket lists. But if you're going to do it, you may as well do it properly. Never mind getting on a standard Norway tour, how about a hiking and sailing quest to see the lights. Think like waiting for the green flash in Pirates of the Caribbean, without having to flip the boat over.
Take a peek at our Northern Lights holidays or read up about Northern Lights FAQs, where to see the Northern Lights and our tips for seeing the Northern Lights in the Norwegian fjords.
Dog Sledding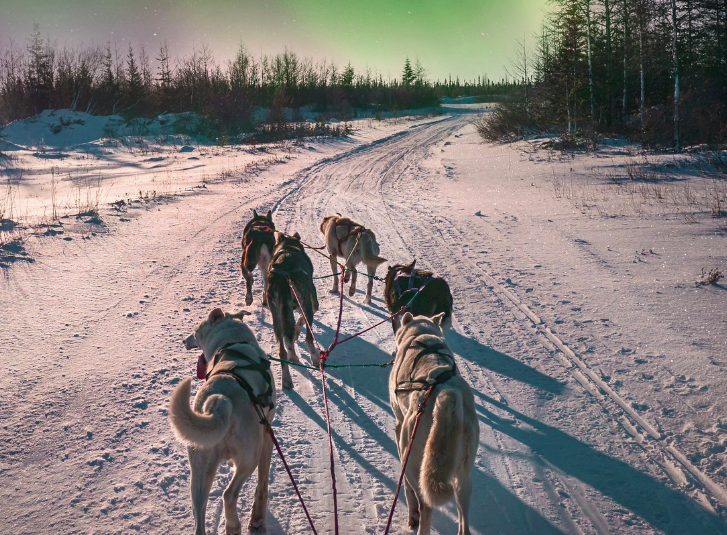 "Let it snow! Let it snow!" isn't quite what Elsa was shouting in Frozen, but it's basically what she meant. Snowy adventure holidays in Norway are worth running away into the mountains for (although maybe go easy on the ice palaces and abominable snowman). Dog sledding is a very traditional form of travel across the snowy landscapes of Norway. Imagine driving your friendly pack of huskies across the Finnmark Plateau - 22,000 square kilometres of untouched wilderness. Stop for the night in a traditional mountain cabin and relax in the sauna.
Check out our range of dog sledding Norway trips or read about how Husky adventures can be a force for good.
Nordic Skiing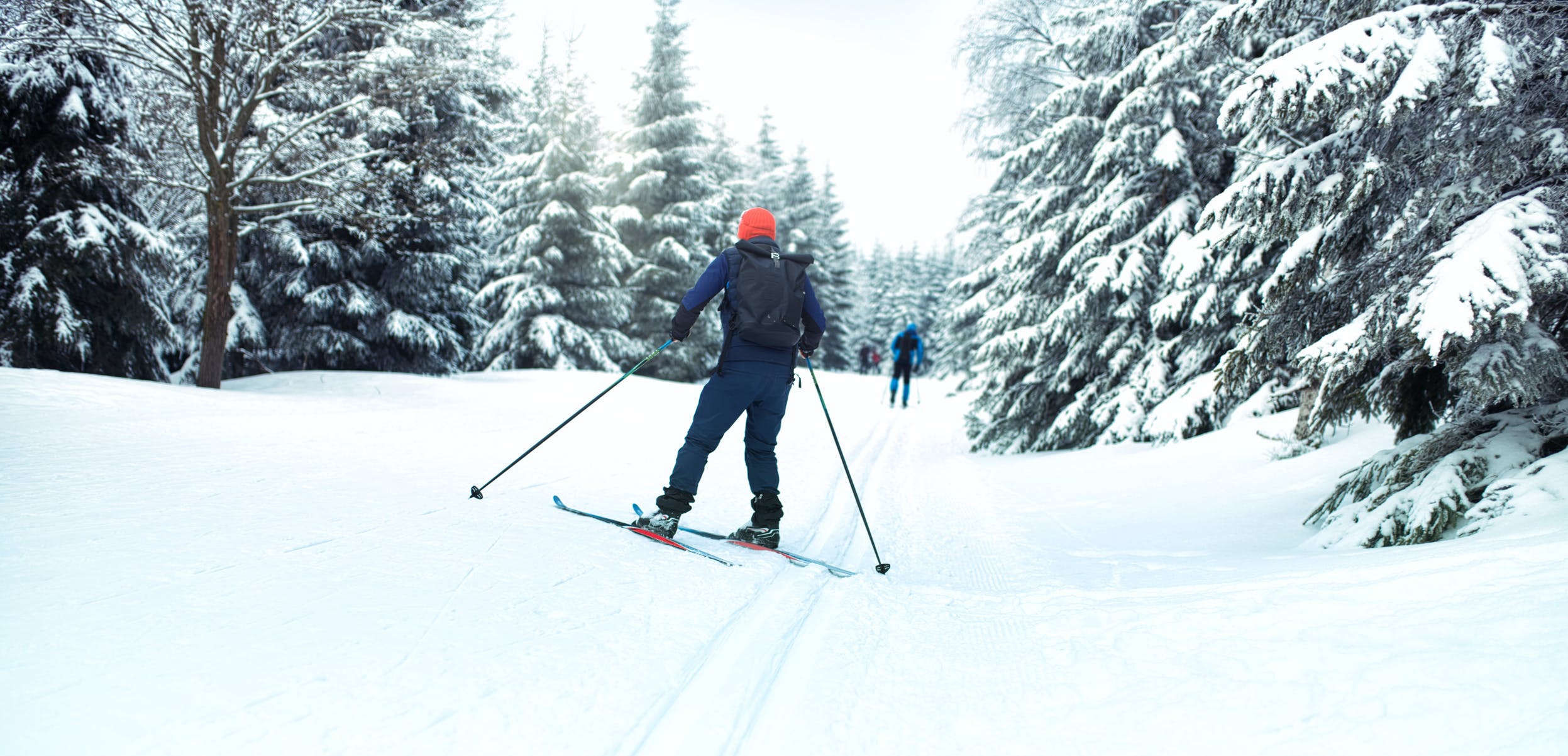 Or how about an equally traditional, like 5000 years old traditional, approach to travel via Nordic skiing. Head off on a hut to hut skiing expedition through the snowy wilderness on a remote tour of Norway. Luckily, this kind of skiing is very different from downhill and doesn't require any previous experience (even if you were that kid on the floor in a tangle of ski poles at the dry slope birthday party). In fact, being a pro downhill skier might not really help - trekking out across huge plains with an expedition backpack is a very different scene.
Fat Biking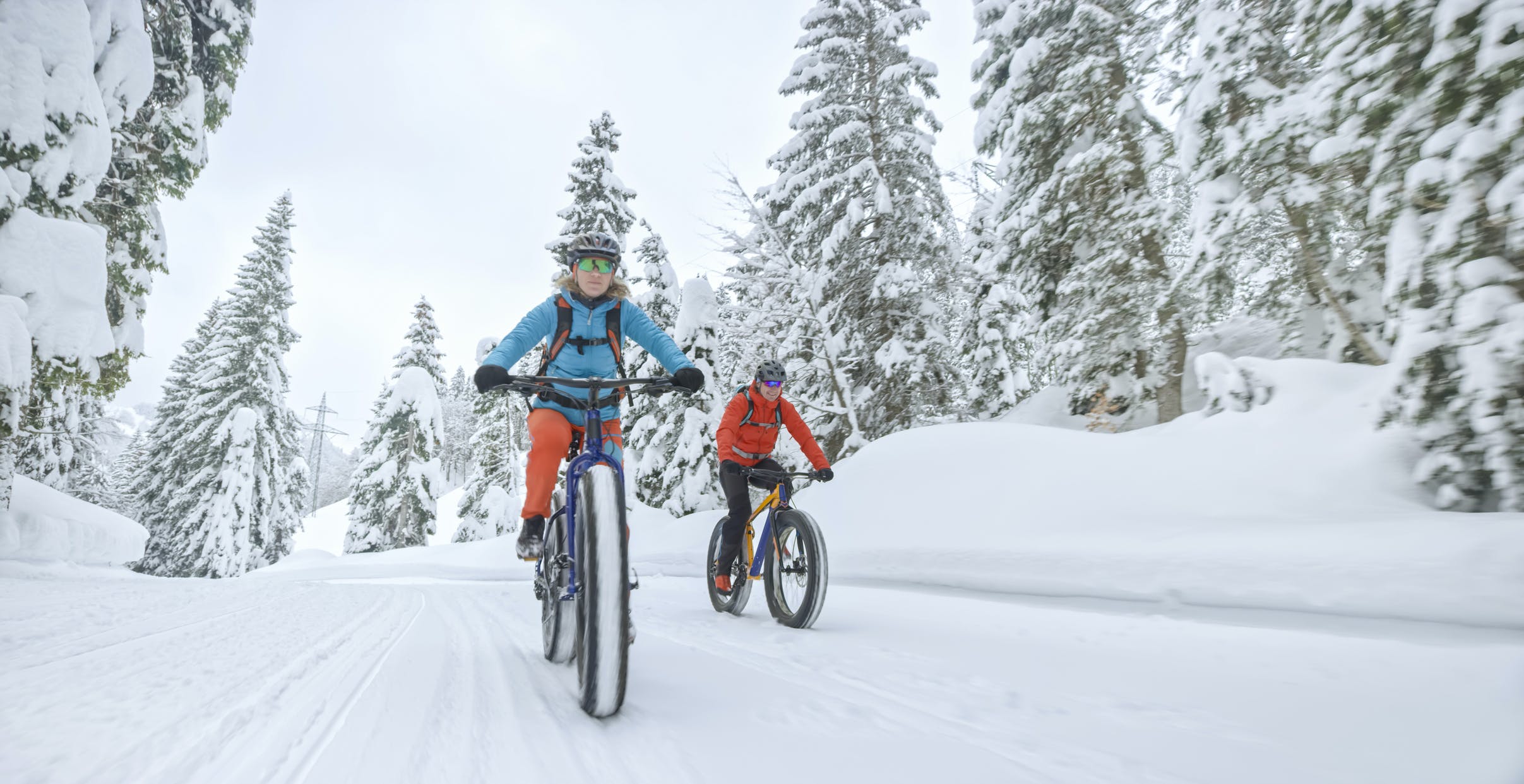 Surely one of those has taken your fancy? But you're still reading, so here's one more (we see you with your 100 Norway adventure travel tabs open): cycling across the Arctic. Okay, not the whole way across, but a bicycle tour on the snow in the Arctic Circle. Yes please. With a wonderful fat bike - the 4x4 equivalent of a road bike - you can reach far away from roads, into the wilderness plateaus where the indigenous Sami people raise their reindeer herds. Just you and the soft crunch of snow under your wheels, with a chance of spotting reindeer.
Magazine
Read all about it