Sitting pretty on the west coast, Bergen is the second largest city in Norway, where dramatic nature meets a thriving contemporary arts scene. It's also the gateway to the Norwegian fjords.
Wander around the UNESCO-protected Bryggen on the east side of the Vågen harbour, then take the Fløibanen funicular up to Mount Fløyen and look back down to the colourful houses of Bergen, dotted amongst the seven mountains that make up the city.
Bergen's Byfjorden, or 'city fjord', cuts into the North Sea, but while fjord cruises and whale-watching boats come and go, a kayak is the best way to see the fjords.
Bring a rain jacket. Bergen may be one of Europe's most beautiful cities, but it's also one of the wettest (with over 230 days of rainfall per year). When the weather does turn, there's no lack of places to shelter - from art galleries to record shops to microbreweries and restaurants serving the freshest seafood in Europe.
The Basics:
Currency? Norwegian krone (NOK).
Language? Norwegian.
Plug adapter? Europlug (Type C & F).
Do I tip? 10%-20% if satisfied.
Average beer price? £8 (sorry).
Nearest adventure? Hike, kayak and wild camp the fjords.
Where to Explore in Bergen?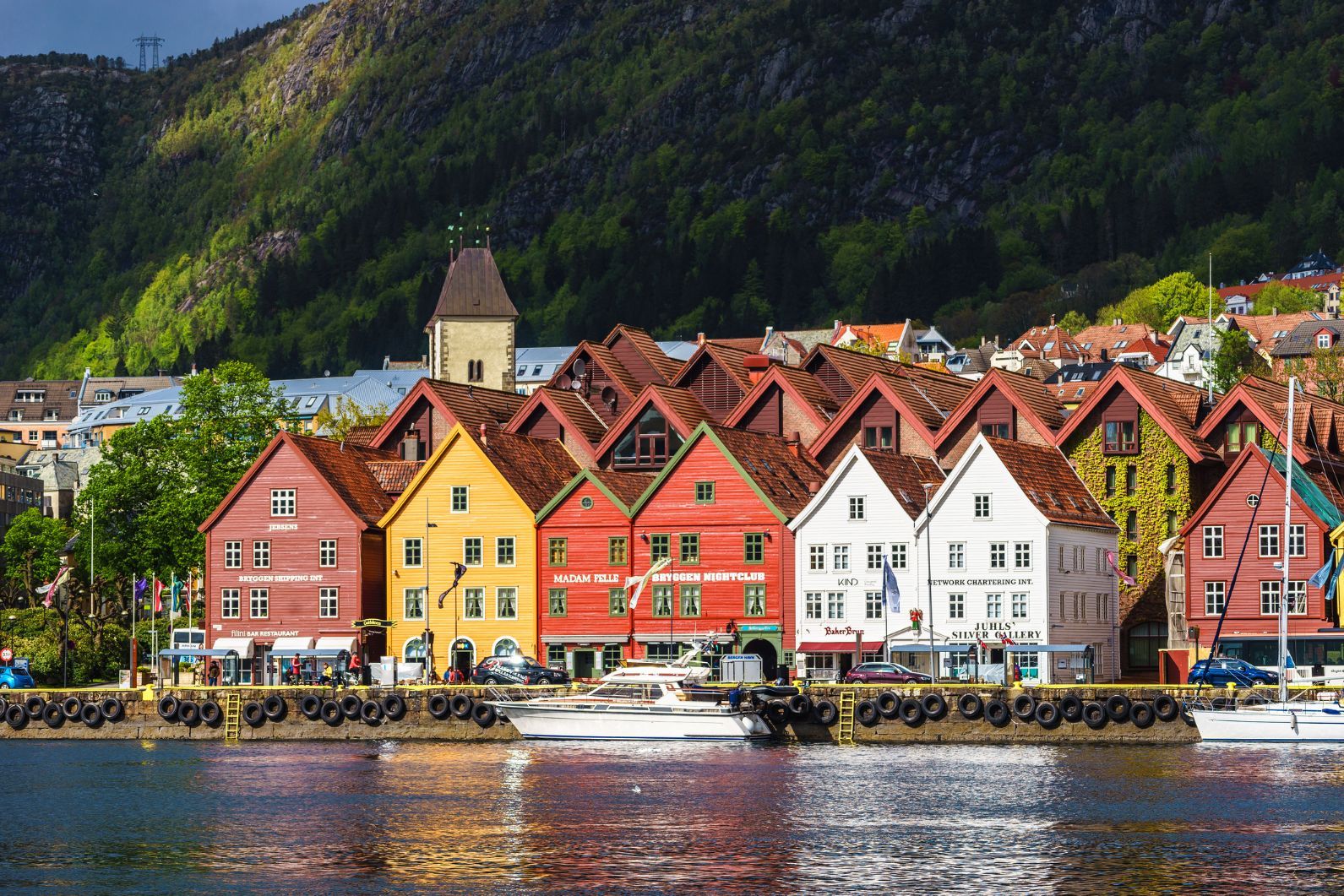 Bryggen
Wander the wooden boardwalks of the ​​old Hanseatic wharf. The architecture dates back to the last great fire in 1702 (though parts were also destroyed in a fire in 1955). UNESCO writes that it "has been rebuilt after every fire, closely following the previous property structure and plan as well as building techniques." The 62 ancient wooden structures are a rare insight into how much of Northern Europe would have looked at the time. Bryggen is the heart of Bergen. Today there is a fish market, museums and an array of restaurants and bars just a stone's throw away.
Mount Fløyen
Walk two minutes from Bryggen to reach the Fløibanen funicular, which will take you up the 320m mountain in six minutes. Once there, take in the panoramic view back down to Bergen and out over the North Sea.
There are also various hikes on top of Mount Fløyen. The trail up to and around the idyllic lake Skomakerdiket is wheelchair accessible, and there are demanding paths over the mountain to Ulriken, or via Hyttelien and into the Våkendalen valley.
It costs 150.00 NOK (around £12.50) for a return ticket on the funicular, or half that one-way. If you've got the time, get the funicular up, then walking back down to Bergen on the wonderful Tippetue trail. The walk is around 45 minutes.
The KODE Art Museums
On the edge of Bergen's beautiful city park and Smalungeren lake, KODE is one of the largest museums for art, craft, design and music in Northern Europe. It has a reliably diverse range of offerings - from traditional paintings to modern and surreal installations and sculptures.
Recent exhibits include everything from the 'Bergen Painters of Paris in the 1920s' to 'Paul Cezanne Masterpieces' to exhibitions on the queer gaze, futuristic housing solutions and more.
The Ole Bull Scene
Outside the National Stage theatre in Bergen you'll find a statue of the famous Henrik Ibsen, once theatre director there. Most plays are in Norwegian though, so instead, check out what's on at the Ole Bull Scene (named after the Norwegian violinist and composer). You'll find everything from comedy to cabaret to music. Bergen's local alumni include Kygo, Sigrid and Aurora.
The Best Viewpoint in Bergen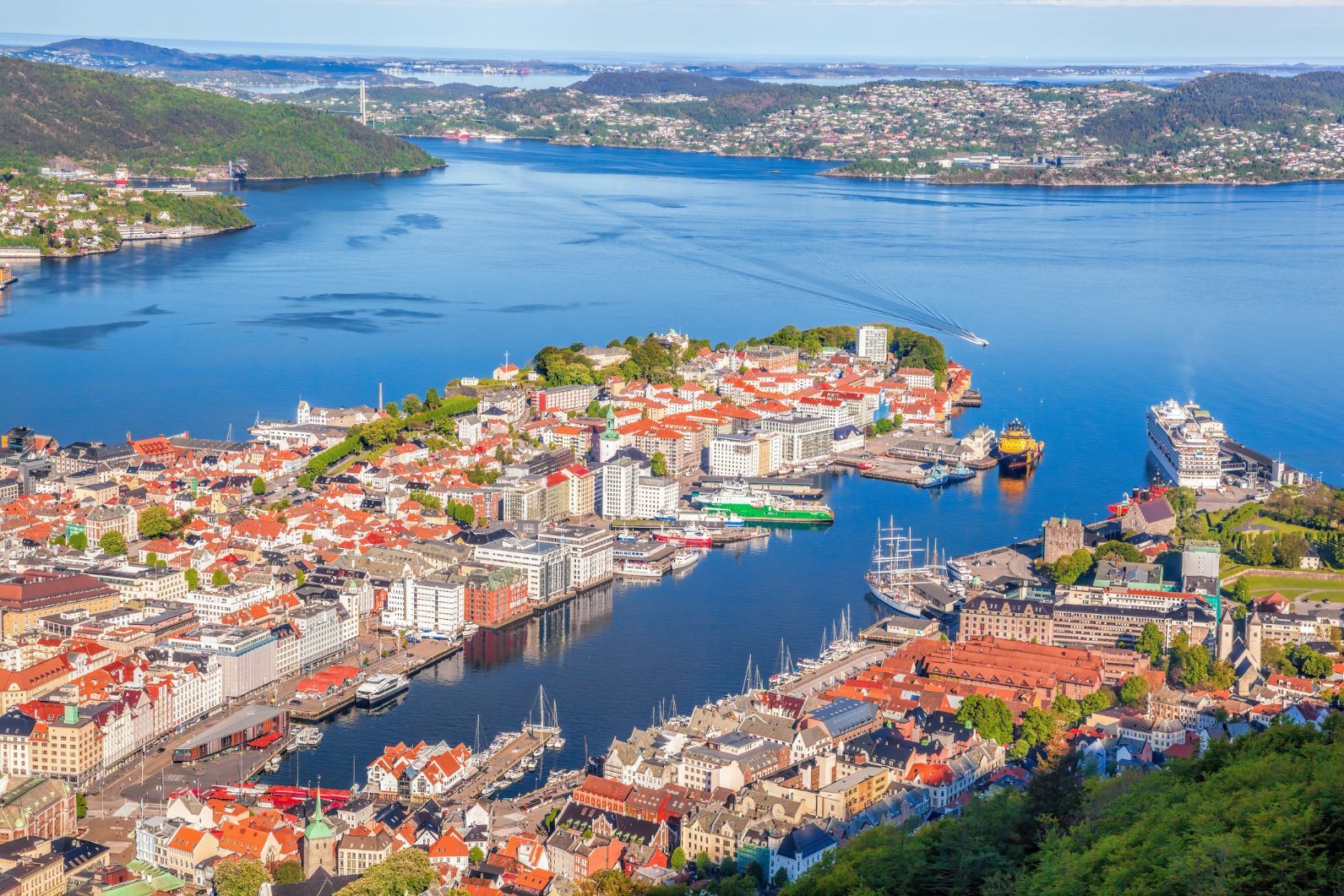 The view from the top of Mount Fløyen, easily accessible from the funicular described above, is hard to beat - and as described, the funicular also grants access to a variety of hiking routes. Further out, there's also a cable car up Mount Ulriken.
Adventures Near Bergen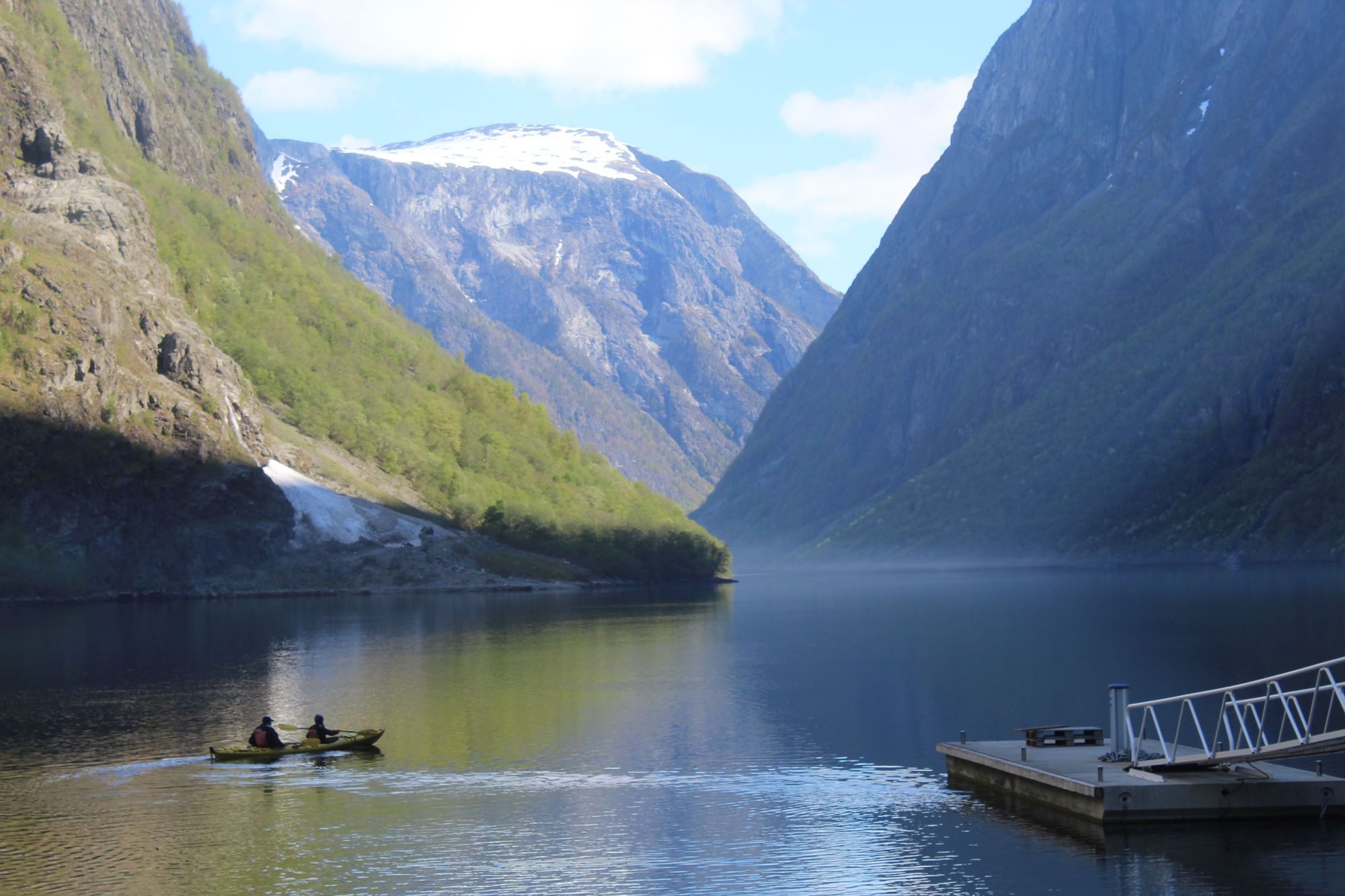 For the full fjord experience, hike, kayak and wild camp the fjords. Gudvangen - "God's meadow" - lies an hour east of Bergen, and is at the mouth of the Nærøyfjord, considered the "pearl of the fjords". It's only 500m wide at points, with the mountain walls rising over 1000m on either side.
You'll kayak half of the 18km Nærøyfjord, wild camp, then climb the 1189m Breiskrednosi fjord from sea level the next day. A snowy plateau will take you to vertigo-inducing views back down. Kayak the rest of the Nærøyfjord to the Aurlandsfjord, and you'll finish your trip in Undredal.
Where to Eat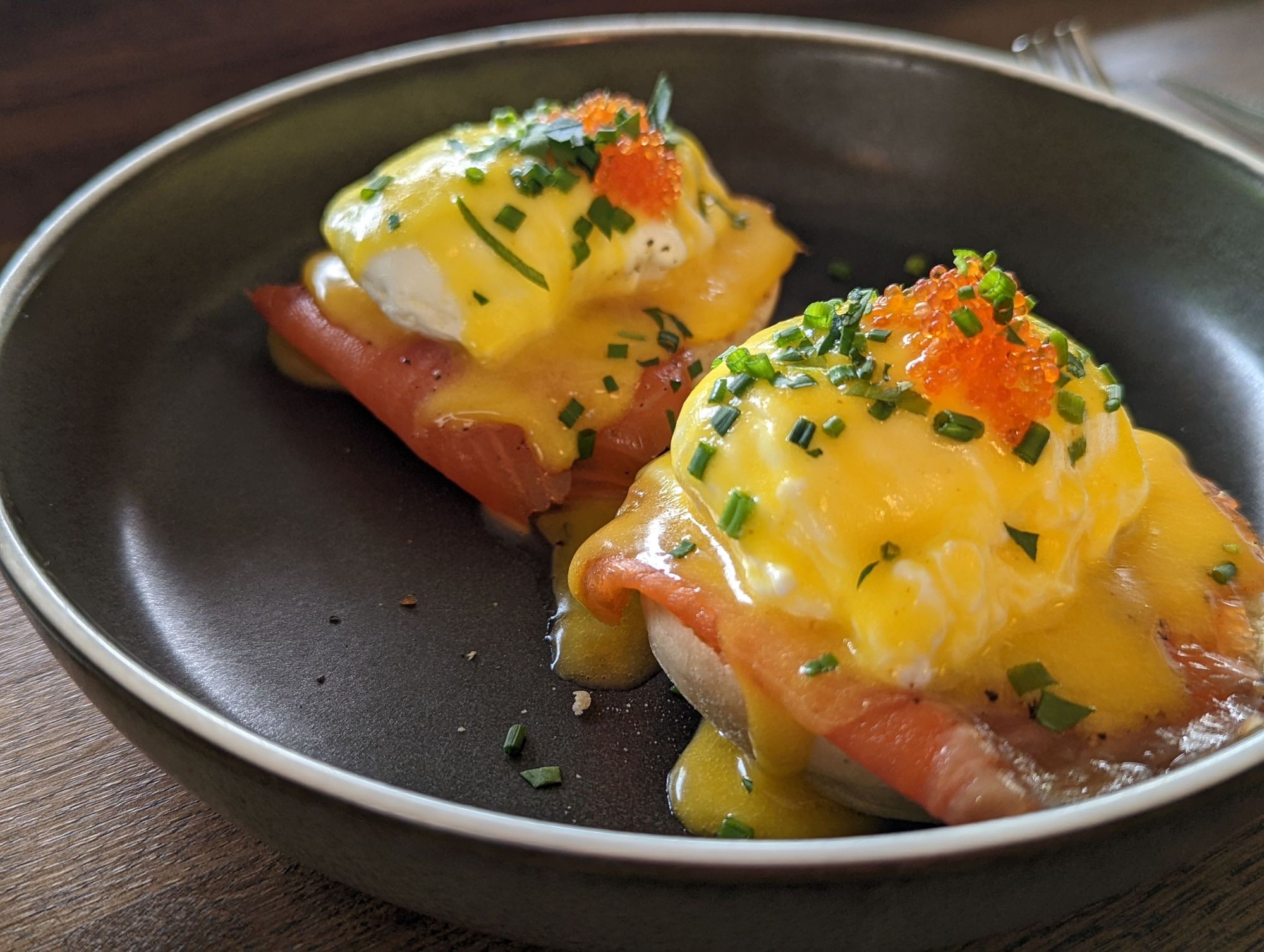 Smakverket
Opposite Smalungeren lake you'll find the best breakfast in Bergen. Eggs Benedict is the signature dish here, but there are also vegan and seafood options. Just down the road is another great dining option. If you're back in the area for dinner, check out Lysverket - a delicious (if pricey) spot for a creative local tasting menu.
Pingvingen
Pingvingen (translating as 'Penguin') is a cosy, friendly gastropub serving up excellent craft beers and mouthwatering traditional Norwegian food. Try the plukkfisk - cod mixed with mashed potatoes and served with flatbread, or the pan-fried wolffish or vegan stew.
Trekroneren
If you're looking for something on-the-go or late at night, having lost track of the time in one of the many shuffleboard bars, head to Trekroneren. This street food van, just off the main drag, serves up the best hot dogs in Norway until 4am. There are a variety of styles and toppings, and hot dogs cost around 55 NOK each, or £4.50.
Where to Drink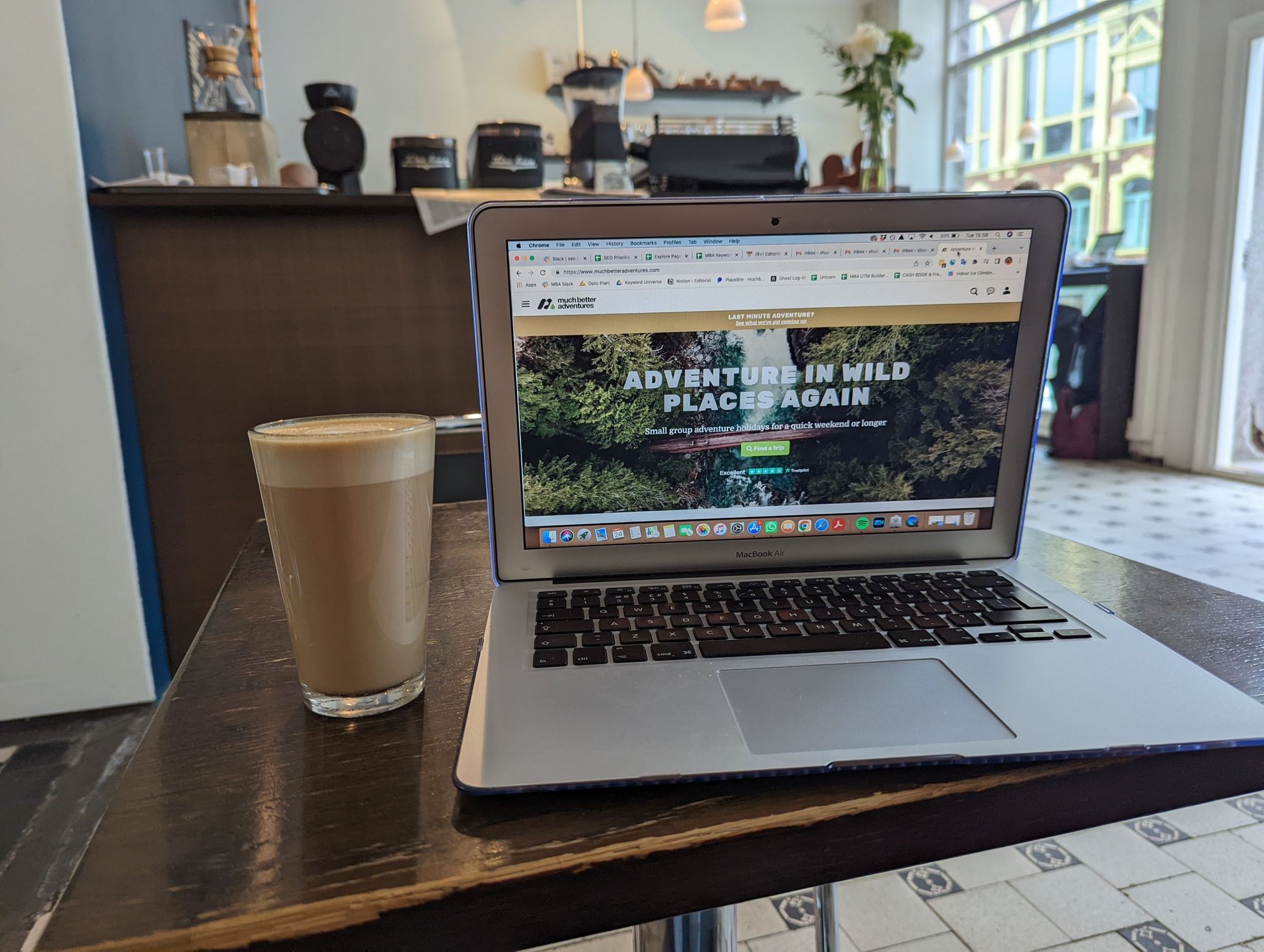 Kaffemisjonen
A fiercely-independent coffee shop in Bergen offering free, weekly coffee tastings. There may not be music playing, but this is a social place to catch up, or do some work. The awards which line the shelves speak volumes for the knowledge, passion and love which will end up in your cup.
Apollon Platebar
Apollon is a record shop with an extensive menu of craft beer that has been 100% independent since it opened in 1976. There's a relaxed but upbeat atmosphere, good music and the staff are incredibly friendly. This is the sort of bar that'll keep you coming back time and time again.
Pergola mat & Vinbar AS
Pergola is a dimly-lit, cosy wine bar hidden down a back alley in the city centre. There's a lovely, secretive garden for a warm day, and 450 wines to choose from - plus crispy pizzas.
Football, Pool and Dive Bars in Bergen
Kråken is a dive bar with shuffleboard that'll keep anyone who doesn't need an extensive cocktail menu happy. Bar3 has darts, billiards, foosball and shuffleboard, and if you just want to catch a game? Head to Fotballpuben for plenty of live sport. It's certainly nothing fancy, but there's plenty of TVs.
Where to Stay

City Hostel Bergen AS
Cheap, cheerful and slap bang in the centre of town, this place is everything you'd want from a hostel. It's clean, there's a small kitchen, and rooms on the higher floors have some great views.
CityBox
There's no traditional reception at CityBox. Check yourself in, pay on a little machine on arrival, and checkout when finished. This means 24-hour check-in - and there's a human on-site to help if needed. Rooms are contemporary and comparatively affordable. Bergen City hotel is central, while the Danmarksplass CityBox is a couple of stops away on the light rail (but often cheaper).
Grand Hotel Terminus
Feeling fancy? This classic hotel was Bergen's most luxurious when it opened in 1928, and it has kept that aesthetic through refurbishment. The Bar Amundsen is where Roald Amundsen held his final press conference before heading off to attempt to save Italian colleague and rival Umberto Nobile in 1928 - in a mission that would prove fatal to the legendary explorer.
How to Get Around in Bergen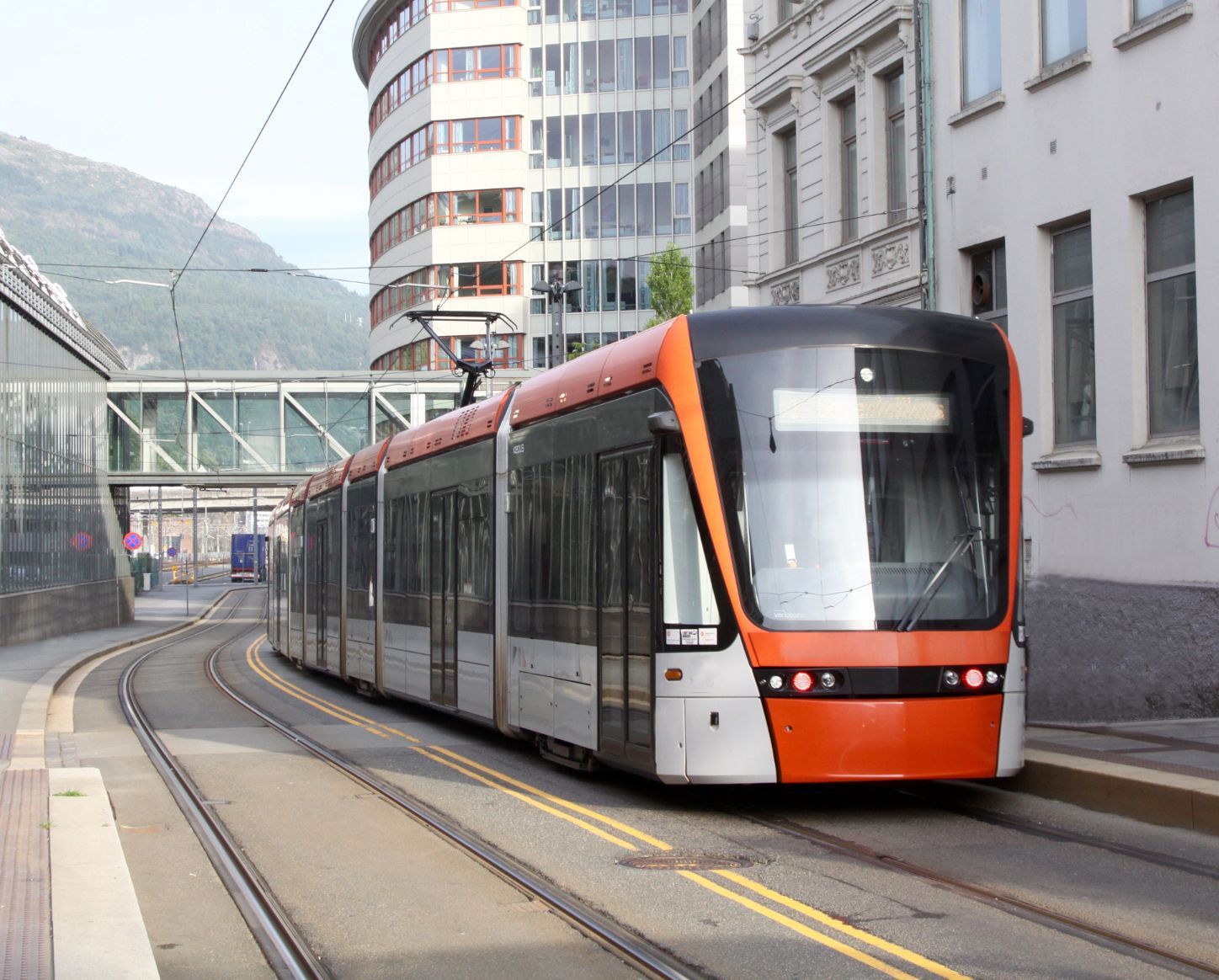 Bergen is a small city, and the best way to see it is to walk. If you're travelling a little further, or going to the airport, check out the Bergen Light Rail (Bybanen). The Light Rail and buses use the same tickets. Pick one up before boarding for 40 NOK (£3.30). They are valid for 90 minutes.
How to Get to Bergen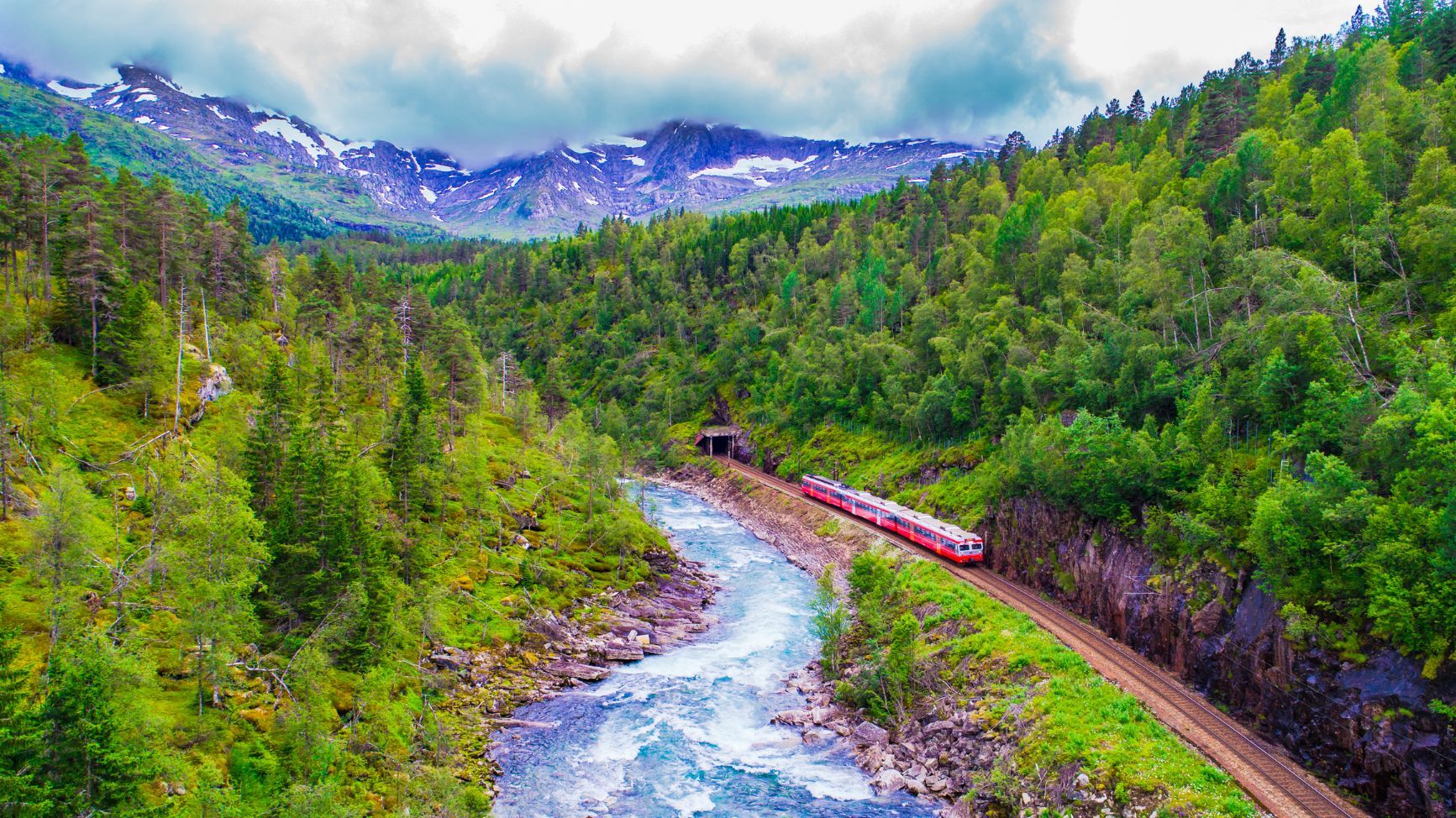 By train
Bergen train station is located in the city centre. The Bergen Line from Oslo takes six and a half hours, but is one of the most beautiful train rides in Europe.
By bus
Travel with Kystbussen from Stavanger, Haugesund or Stord (Leirvik) to Bergen. Buses also run between Oslo and Bergen - though the train is probably a more pleasant option.
By plane
Bergen has a well-served airport, with direct flights from London, Edinburgh, Manchester and more. The light rail will take you from the airport directly into the heart of Bergen.
Inspired? Check out our hike, kayak and wild camp trip on the fjords!