The Norwegian fjords are a natural wonder. There's no doubt about that. The fjords combine steep cliff faces and beautiful bodies of water to create a landscape on the same sort of photogenic scale as a puppy juggling other puppies while riding a unicycle. They're that photogenic. Social media post after social media post has left travellers drooling over the far-flung fjords, and asking Google once and for all… well, what is a fjord, anyway?
If you are planning to head off to Norway and see the fjords, there are some basics you should know before you go. What a 'fjord' is, well, it's probably one of them. But there are also some other essentials. Here's a guide to the basics:
What is a fjord?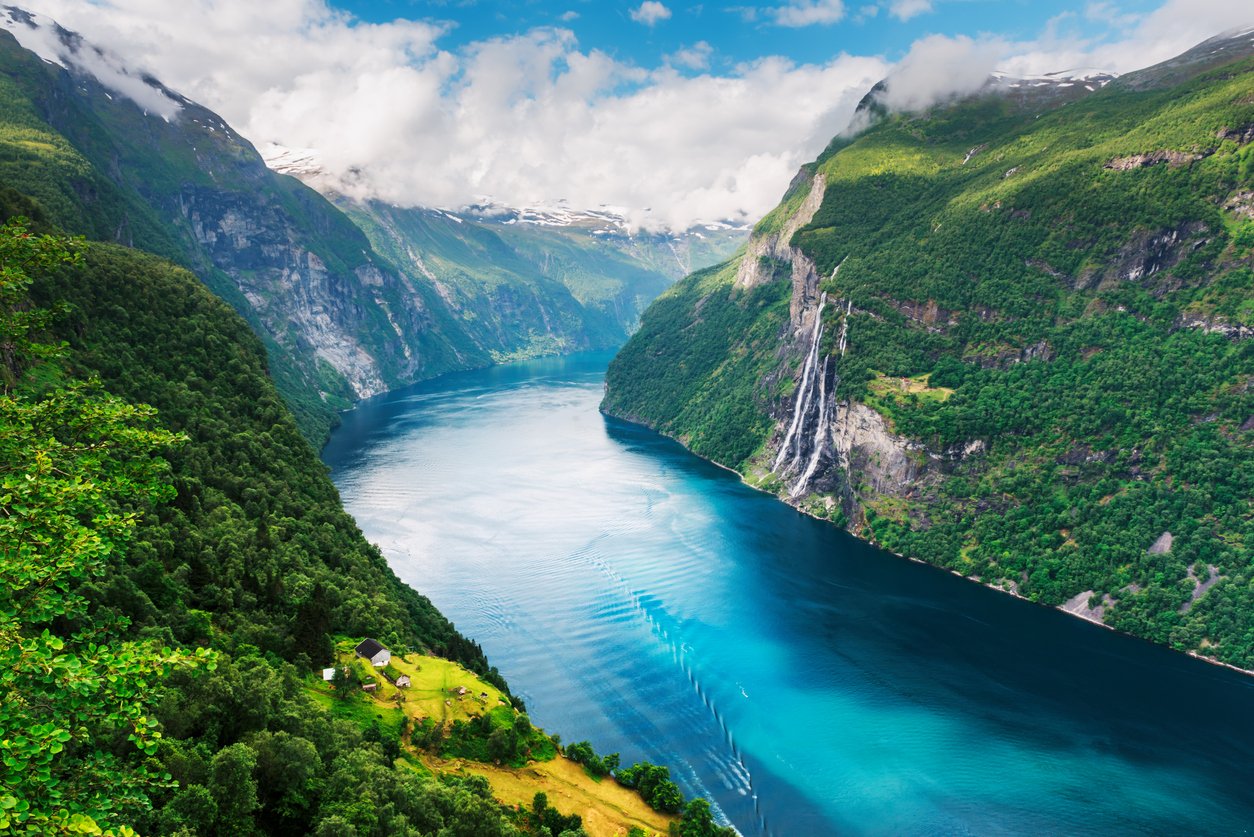 A fjord is a deep and narrow inlet from the sea. They are water-filled valleys which were carved out by glaciers over the space of around 2.5 million years. The word 'fjord' is, of course, Norwegian. It comes from an ancient Norse term 'fjǫrðr', which roughly translates as "to travel across" or to "reach the other side". The word 'fjord' is substantially easier to say, write and read than 'fjǫrðr' of course, so we're going to stick with that.
The longest fjord in Norway, Sognefjord, is over 200km long and over a kilometre deep in places. That's 228 double-decker buses high, or 2.6 Empire State Buildings for the Americans amongst us.
Visiting the Norwegian fjords has been popularised by cruise ships and, apparently, by the success of the Disney film Frozen. The film came out way back in 2013 but it seems that fans just won't let it go. That said, you don't have to worry about the crowds if you work a bit harder during the planning phase of your fjords visit. There are only really ten fjords that are regularly visited by package tours or cruise ships, and there are a total of 1190 fjords in Norway, so it's not hard to get off the beaten track if you really want to.
When to visit the Norwegian fjords?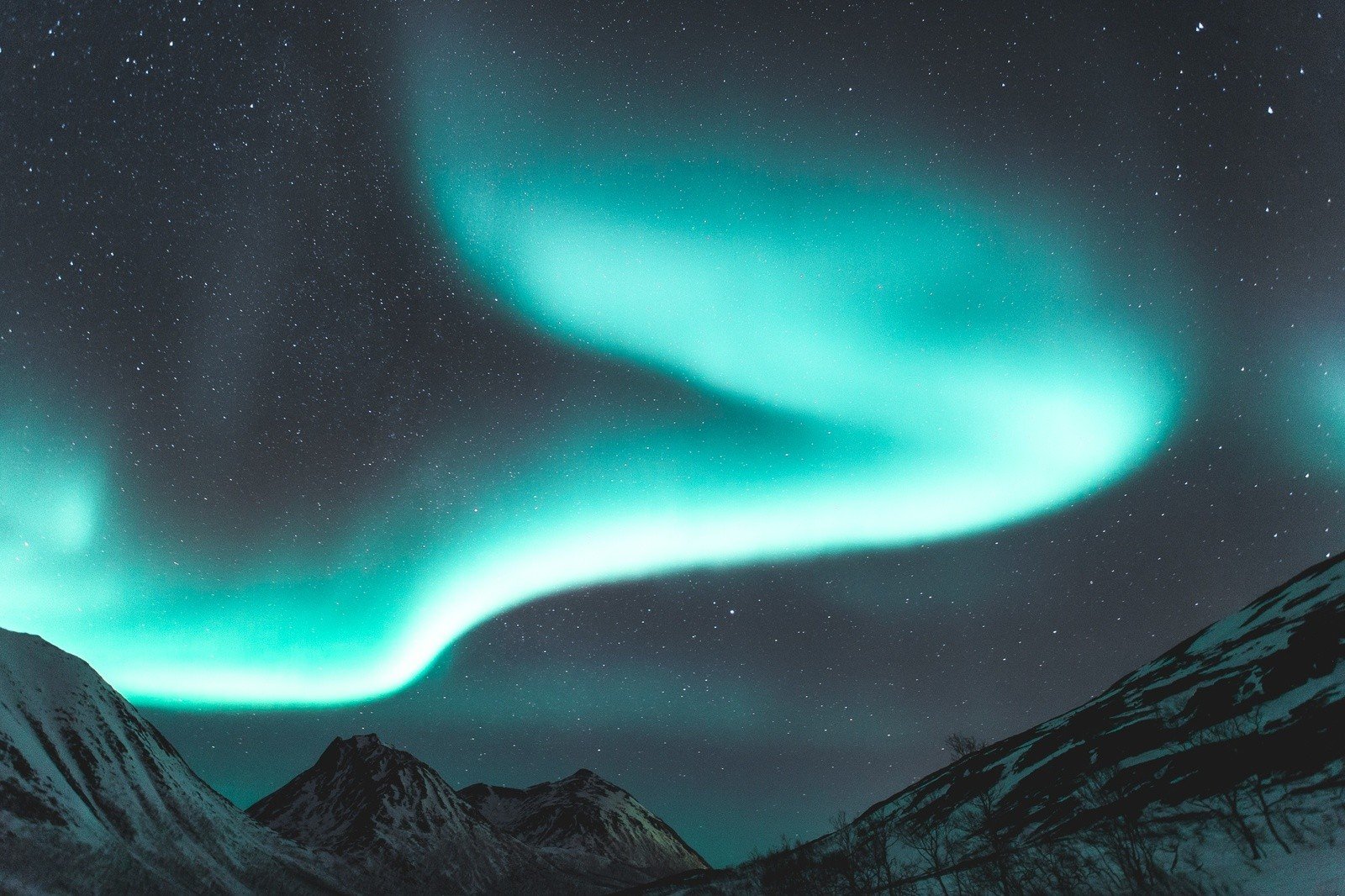 The best time to visit the Norwegian fjords depends entirely on what you want to do when you get there. If you want to enjoy the sunshine, for hiking for example, and maximise your time in the water, your best bid is summer – which is June, July and August in Norway. Obviously, it's going to be busier in those times, though. If you're hoping to see the northern lights on your trip to the Norwegian fjords, you're best to go between September and March.
Where are the Norwegian fjords?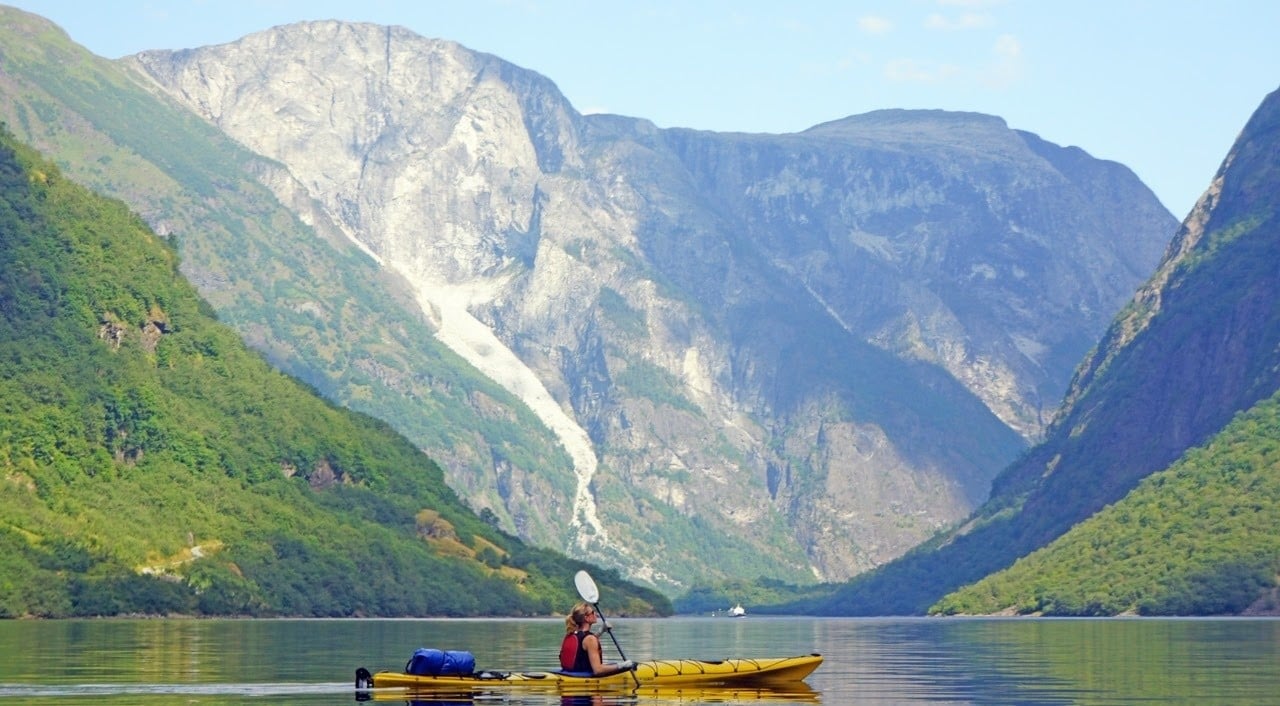 Fantastic fjords and where to find them! Given that there are 1190 fjords in Norway, you can imagine that they're pretty well spread out across the Scandinavian country.
Some of the most spectacular, which unfortunately usually goes hand in hand with most popular, are the Hardangerfjord, Geirangerfjord, Hjørundfjord, Romsdalsfjord, Nærøyfjord, Sognefjord, Nordfjord, and the Lysefjord. We have the utmost confidence that you will have absolutely no problem pronouncing each of those place names immaculately, or remembering any part of that list.
Many of these fjords are on the west coast of Norway, around a one or two-hour drive from the airport of Bergen. Which is pretty handy. If you fly to Oslo, there's a spectacular seven-hour train journey that drops you off in Voss, situated right in the heart of fjord land and Norway's adventure capital. Alternatively, it's a six to seven-hour drive from the Norwegian capital proper.
Of course, there are hundreds of fjords further up the country as well. The Arctic Trollfjord, which is only about 100 metres across and 2km in length, is probably the most famous northern fjord. You can fly to Evenes from Oslo and then take the stunning drive through the northern peninsula of Norway to get to Trollfjord, which is between the famously picturesque Lofoten islands and Vesteralen archipelago.
4 of the best ways to explore the Norwegian fjords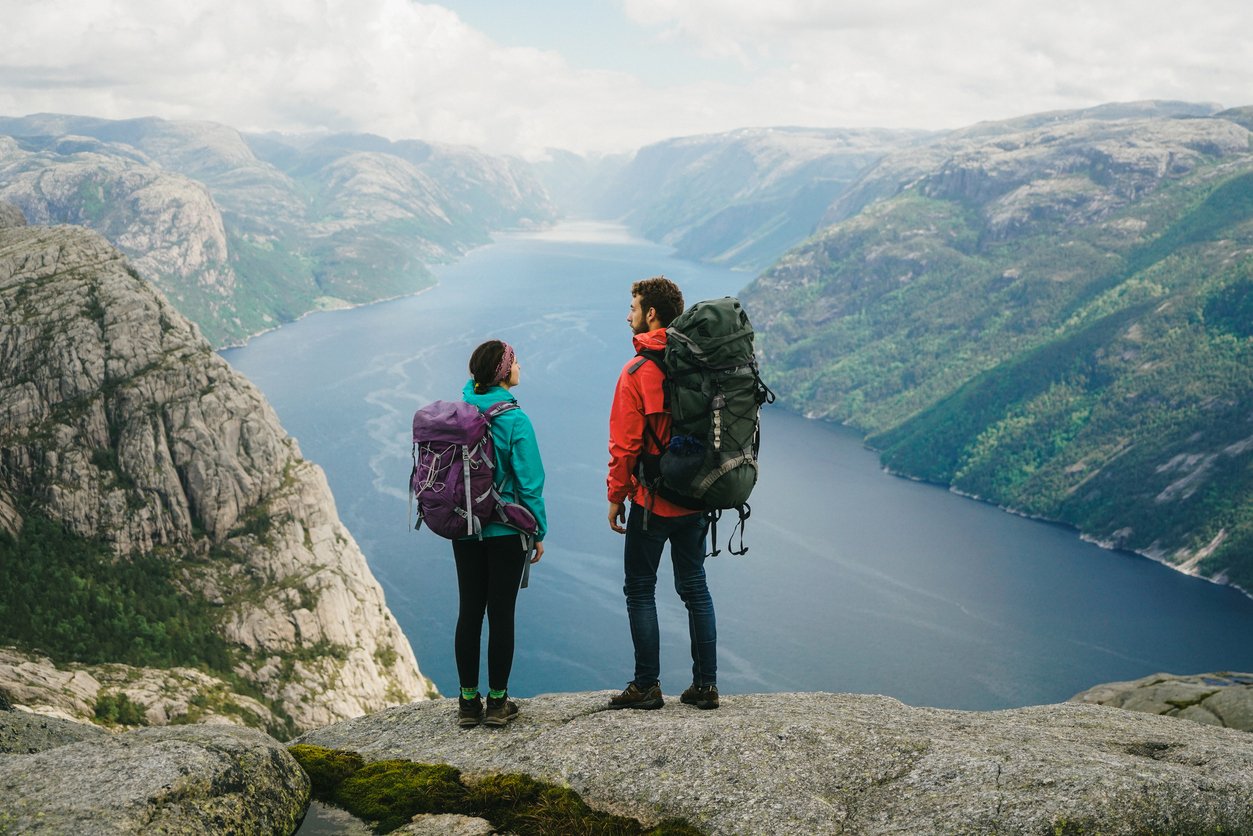 The fjords of Norway attract thousands of people from around the world each year to marvel at their natural beauty, whether on foot or by cruise ship. If cruises aren't your thing though, there are plenty of other ways to steer clear of them, and the people on them, and turn the Norwegian fjords into an adventure of your own. Here are just four basic examples – and of course, there's no reason you can't do all of them at once:
1. Wild camp and explore the Norwegian fjords by kayak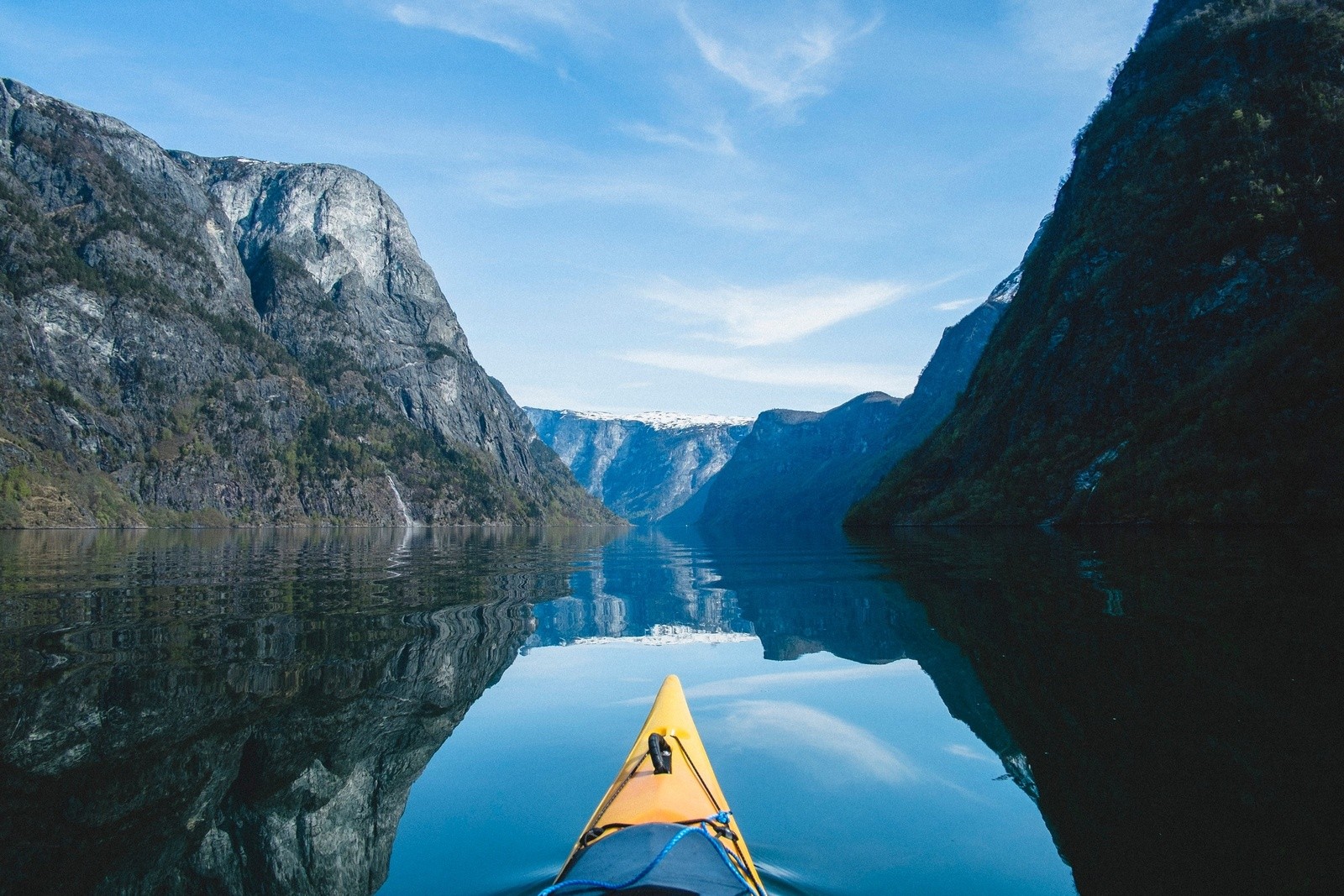 Kayaking the fjords is an exhilarating way to explore the natural beauty of the landscape from the inside. Paddle up and down these inlets and navigate the smaller offshoots, inaccessible by large boats. During the long summer days, you can paddle late into the evening, with towering peaks above and the calm of the water beside you. This is probably the closest you'll ever come to living out that bit in Lord of the Rings when the Fellowship sail past those 300ft tall statues of Isildur and his mate.
Thanks to the liberal wild camping rules in Norway, it's very easy to turn a day's kayaking into a multi-day adventure. Just remember to pack your tent and equipment into your kayak before heading off. There are many little islands and remote beaches where you can stay the night. Although, do your research and make sure you plan ahead. Some fjords have steep sides that drop straight into the water, leaving no room for a tent. Not ideal for camping.
2. Hike above the fjords and earn stunning Norwegian views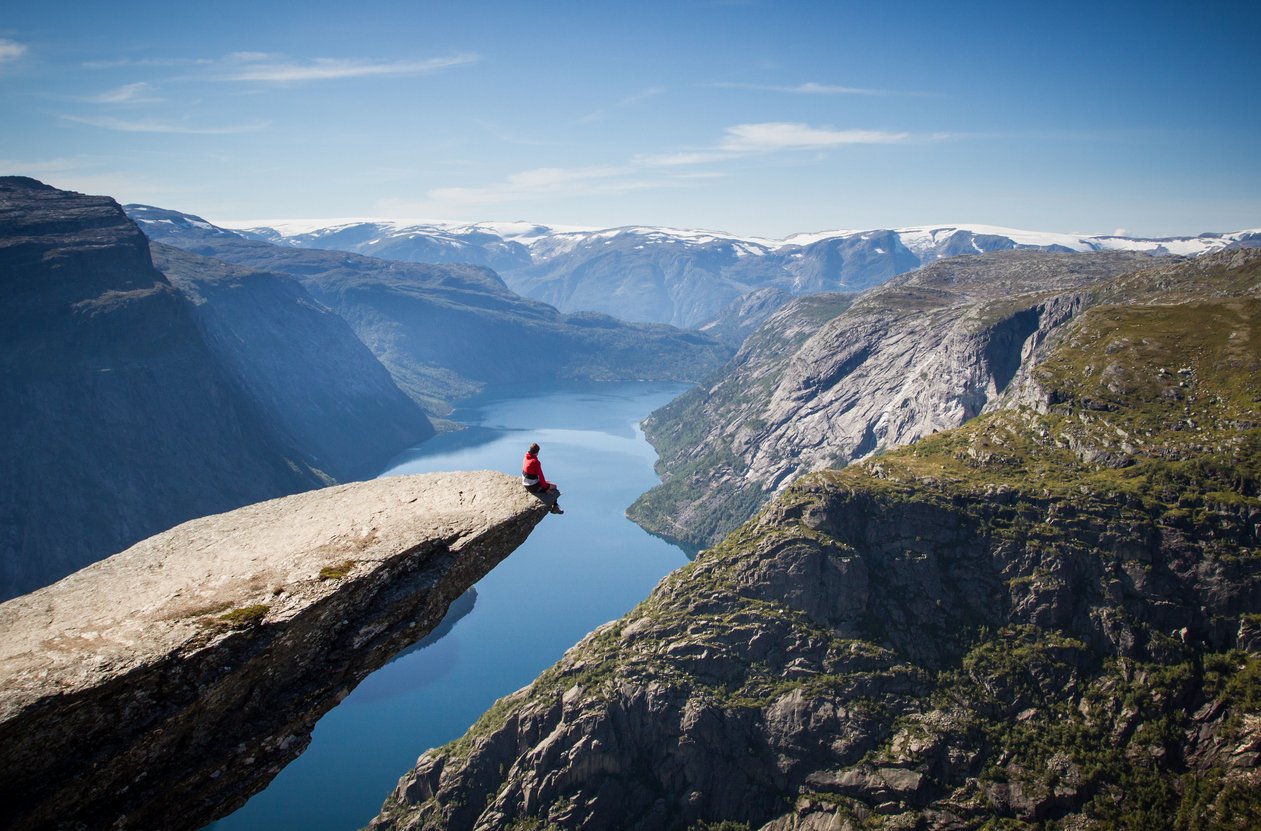 Between the deep fjords are the high mountains that the glaciers cut through many years ago. From these peaks, you can see out across the waters or get closer to nature in the valleys. The hiking season in the Norwegian fjords typically lasts from June to September.
There are many hikes to choose from. Mount Skåla (1848 m) is considered the highest peak that has its feet in a fjord. That makes summiting it the longest section of ascent in Norway. Further south, the Aurlandsdalen Valley is described as Norway's Grand Canyon. The landscape is wild and there are hiking tracks right next to the water.
Elsewhere, Trolltunga (pictured) in the Hardangerfjord region, is probably the most photographed spot in the entire country. The huge rock that juts out from the landmass provides a fairly terrifying, really quite dangerous but undeniably beautiful lunch spot. And it'd be the perfect place to crown a cartoon baby lion called Simba as well. But it gets busy, behind this photo there'll no doubt be a throng of people eagerly awaiting their turn for Instagram-worthy photo opp. Don't be that guy.
3. Take a wild swim in the water of the fjords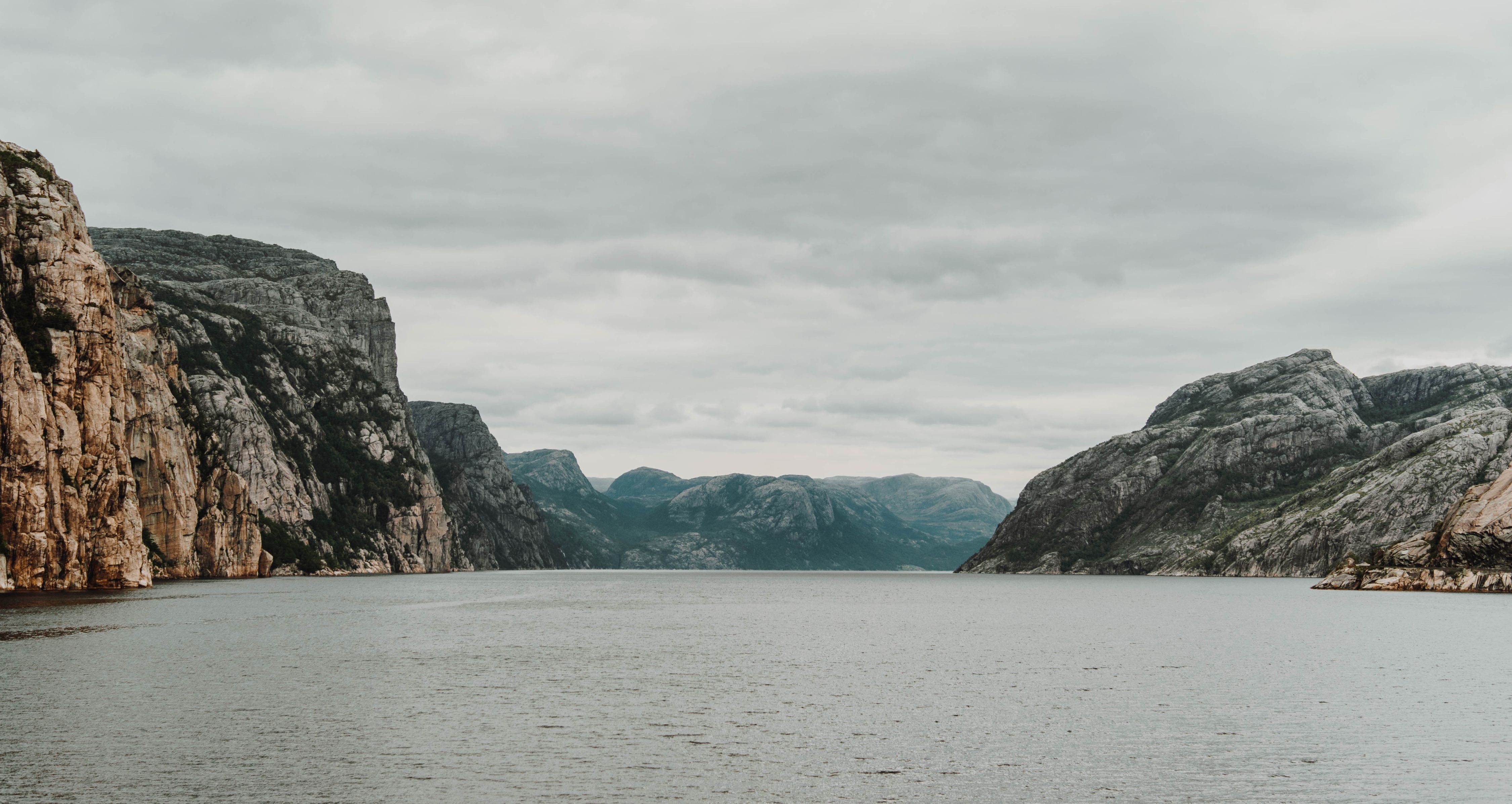 So you know wild swimming, right? Of course you do. It's just like regular swimming, except, instead of a dingy local swimming pool full of toddler's plasters and spit, you're swimming in the great outdoors, surrounded by sensational scenery. This one is a lot like the kayaking point above. Except you don't have a kayak. So you're just in the water yourself. We'll stop explaining what swimming is to you now. Just picture it: you crawl out your tent at sunrise to see high-rising views of the fjords and then break the silence by chucking yourself in the water for a morning swim. Giant rock cliffs line your path and you, and seemingly the world at large is at peace once again. Sounds alright, that. Doesn't it? Yes. Yes, it does.
4. Sail the Norwegian fjords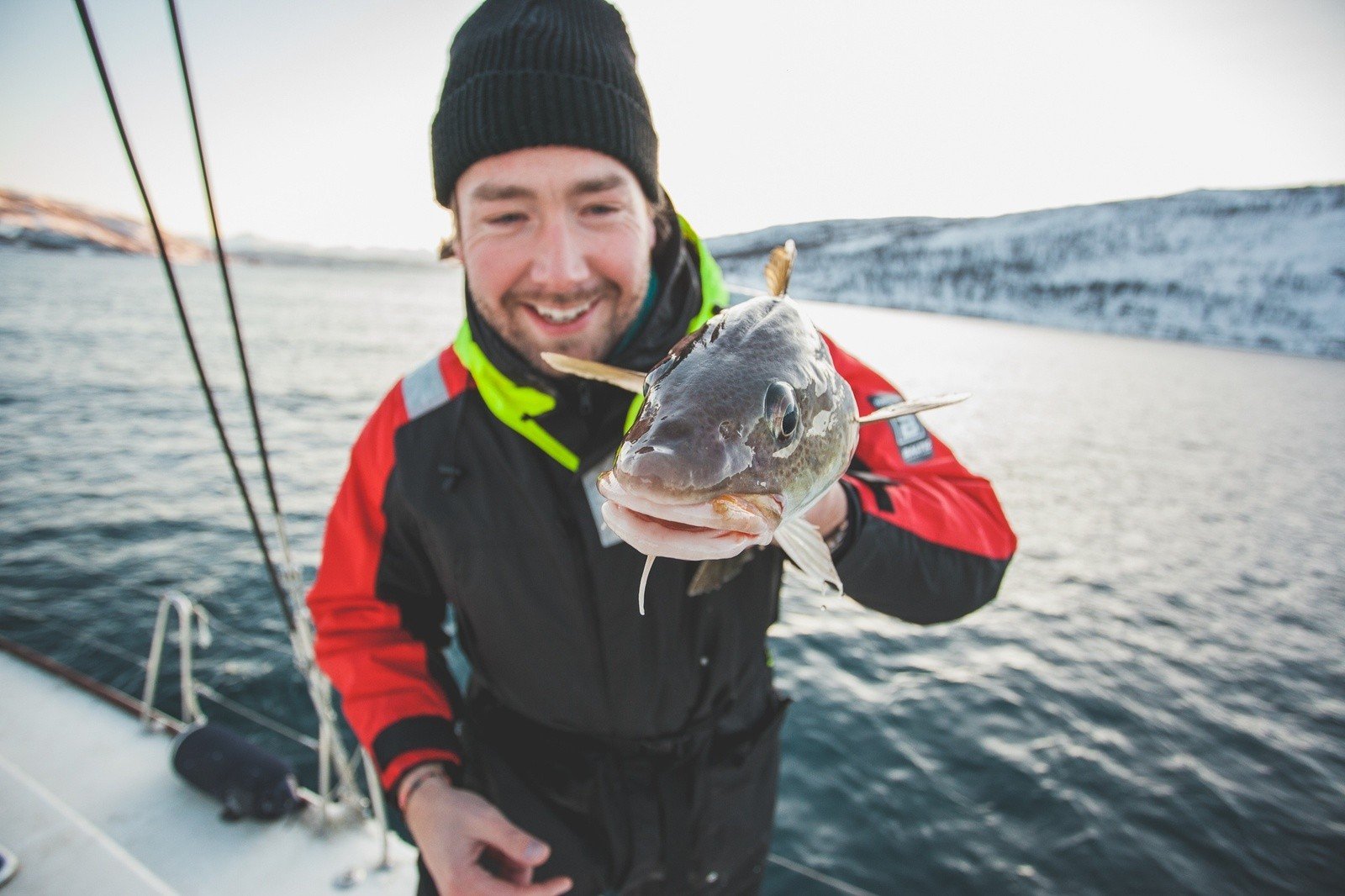 If you're hoping to see the northern lights while you're in Norway, you could do a lot worse than by boat! This isn't your usual Tromso northern lights tour; jump on a boat and sail the fjords in Winter when the summer crowds have dispersed leaving silence in their wake.
Head to Tromsø between September and March and not only do you have an 88% chance of seeing the northern lights, you're guaranteed spectacular views of the Arctic fjords in the snow. If you're lucky, chances are and you'll get to spot the odd whale or two.
If you're keen to see them for yourself, check out our handpicked range of Norwegian fjord trips, many of them with just a few days off work.