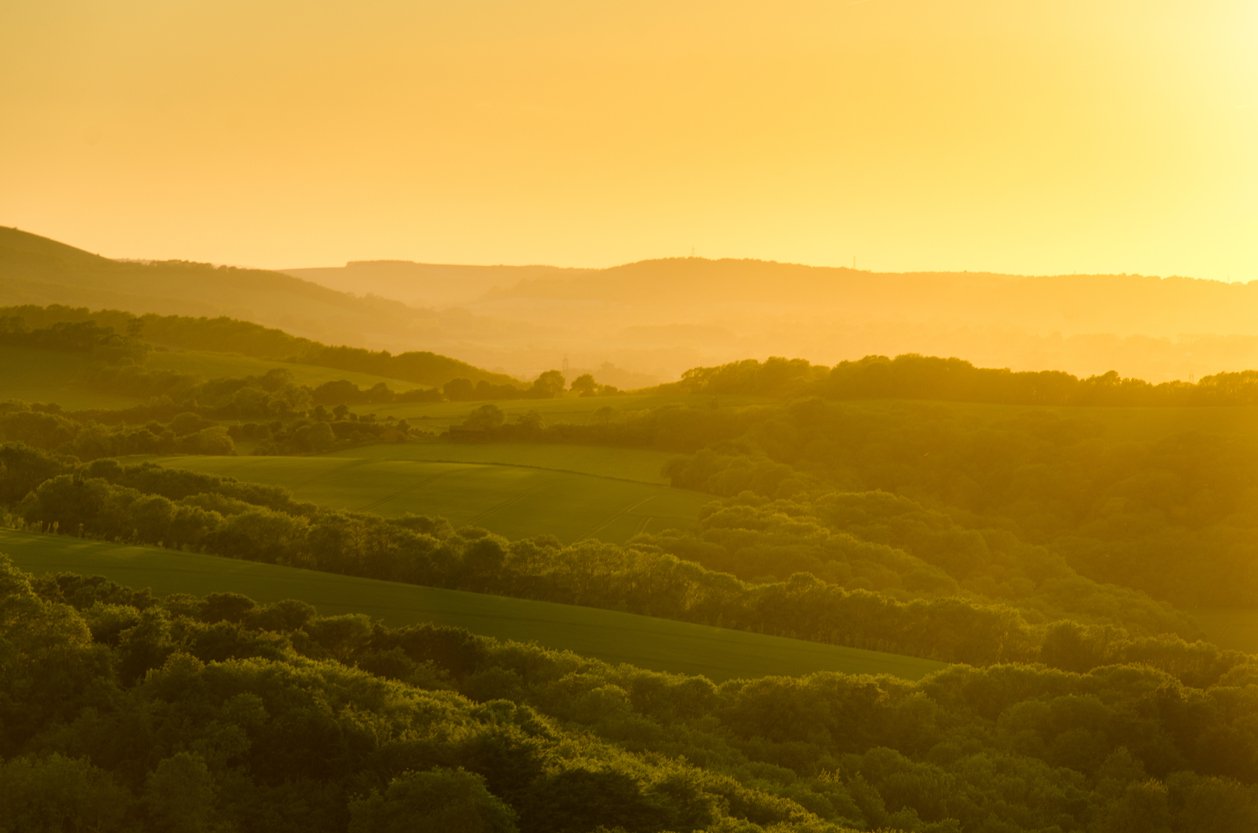 The best hikes in London... are usually a little bit outside London. It's nice to get away from the big city when you go out for a walk after all. As any outdoor enthusiast based in London will know, having a good few day hike plans in your locker is an essential. Sometimes you need to just leave it all behind, and it's important to be able to get away to spots where there isn't a skyscraper in sight, a car horn in your ears or people all over the place. Thankfully, it's not hard to do, either. There are whole hosts of hiking trails around London.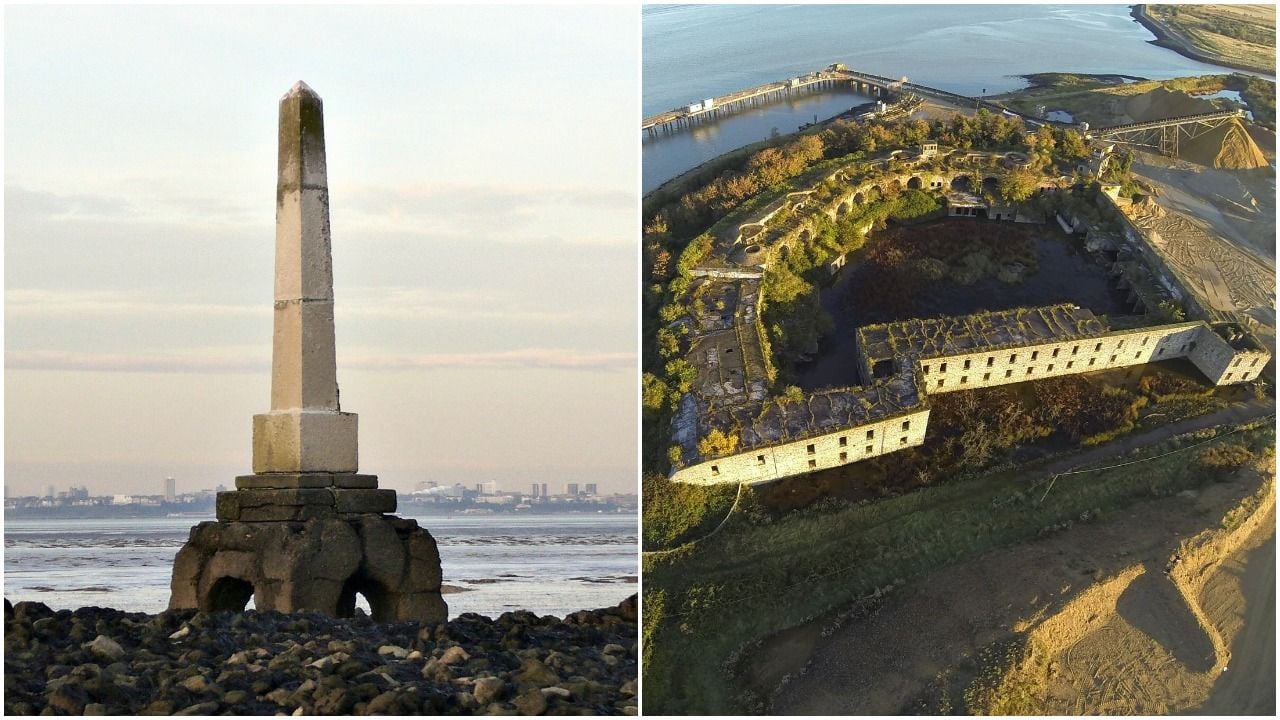 Best Hikes in London: Hiking trails near the City
Below we've listed some of the best hikes near London - all reachable by train within 90 minutes. The Komoot maps used below are only to give a rough illustration of the routes involved, and if you are planning to head out to take on the route, or indeed your own London hike, make sure you have done further research with a map of your own! You should also make sure you leave plenty of time to get yourself home again, and beware of snow on the ground or any adverse weather conditions.
1. Seaford to Eastbourne – The Seven Sisters Cliff Walk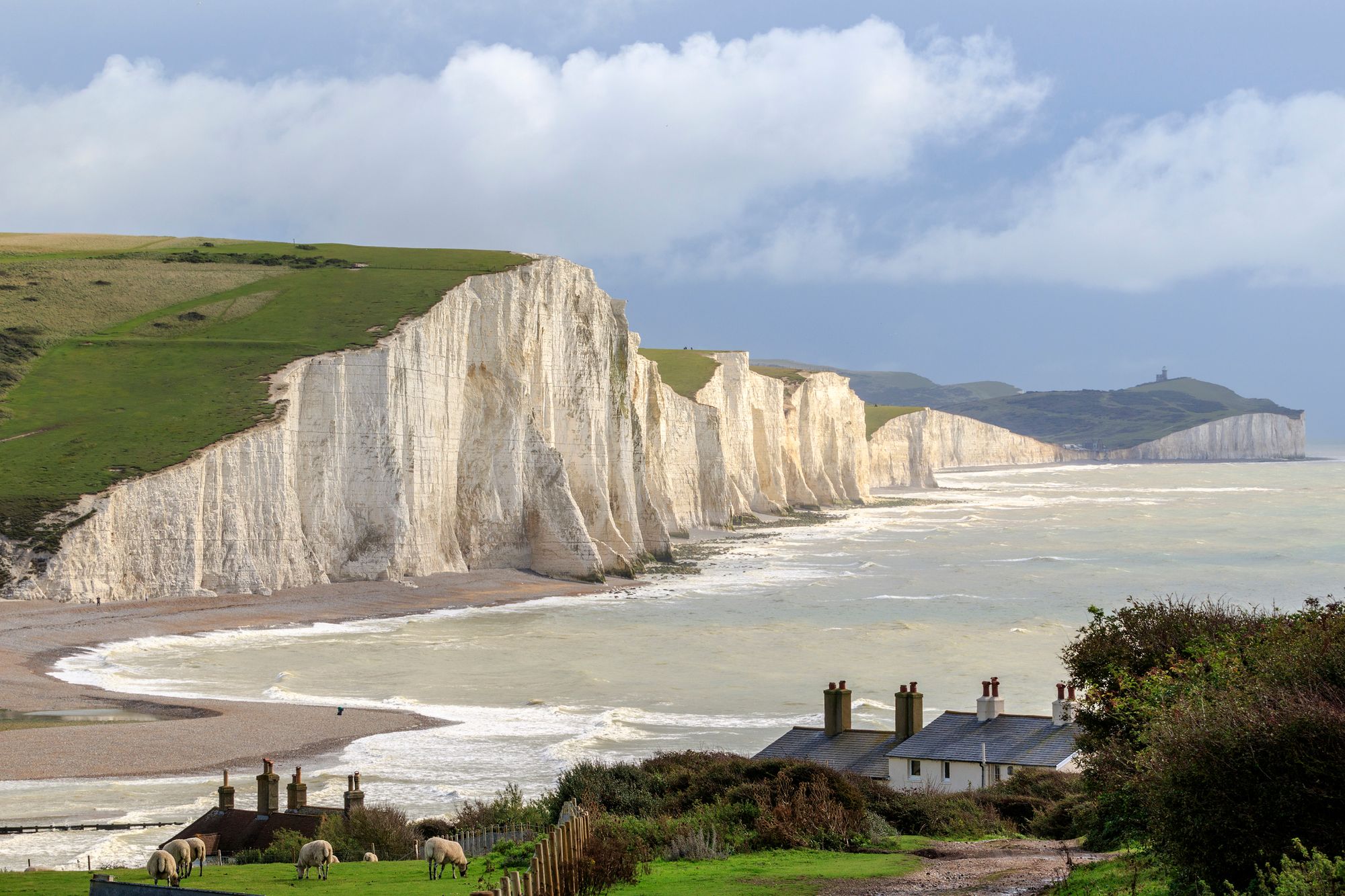 Distance: 13.6 miles
Total ascent: 1,250ft
Rough time: 6 hours +
The Seven Sisters Cliffs Walk from Seaford to Eastbourne is the route to pick if you want coastal views. It's near enough all either up or down, though, and you do have to be careful around the cliffs. It's a steep drop!
The route is a fair trek at 13.6 miles, so you also need some fitness, but you'll be rewarded with beautiful ocean and chalk cliffs views for the majority of the way. All those highs and lows mean you often drop to beaches, which is fun. This translates into great wild swimming opportunities – particularly at the beautiful Cuckmere Haven. Of course, this is weather permitting. Make sure you stay safe in the water!
The route starts in Seaford, and takes in landmarks along the way. You'll see Martello Tower, one of over 100 fortresses built to protect the South East coast during the Napoleonic Wars, the beautiful chalk cliffs of the Seven Sisters, formed in the Ice Age, the Cuckmere River, and join the South Downs Way trail for part of your route. You'll summit Haven Brow, the highest of the Seven Sisters, pass Belle Tout Lighthouse, and finish your journey by rejoining the seafront promenade at Eastbourne Pier, from where the train station is a short walk.
Getting to and from London
There are regular trains between London Victoria and Seaford, with one switch at Lewes. The outbound journey takes almost exactly an hour and a half. On Sundays, these trains are less regular though, so make sure that you plan ahead. Getting back is a little easier, with a direct train available from Eastbourne to London Victoria twice an hour (again, once on Sundays) which, again, takes roughly an hour and a half.
2. Ockley to Leith Hill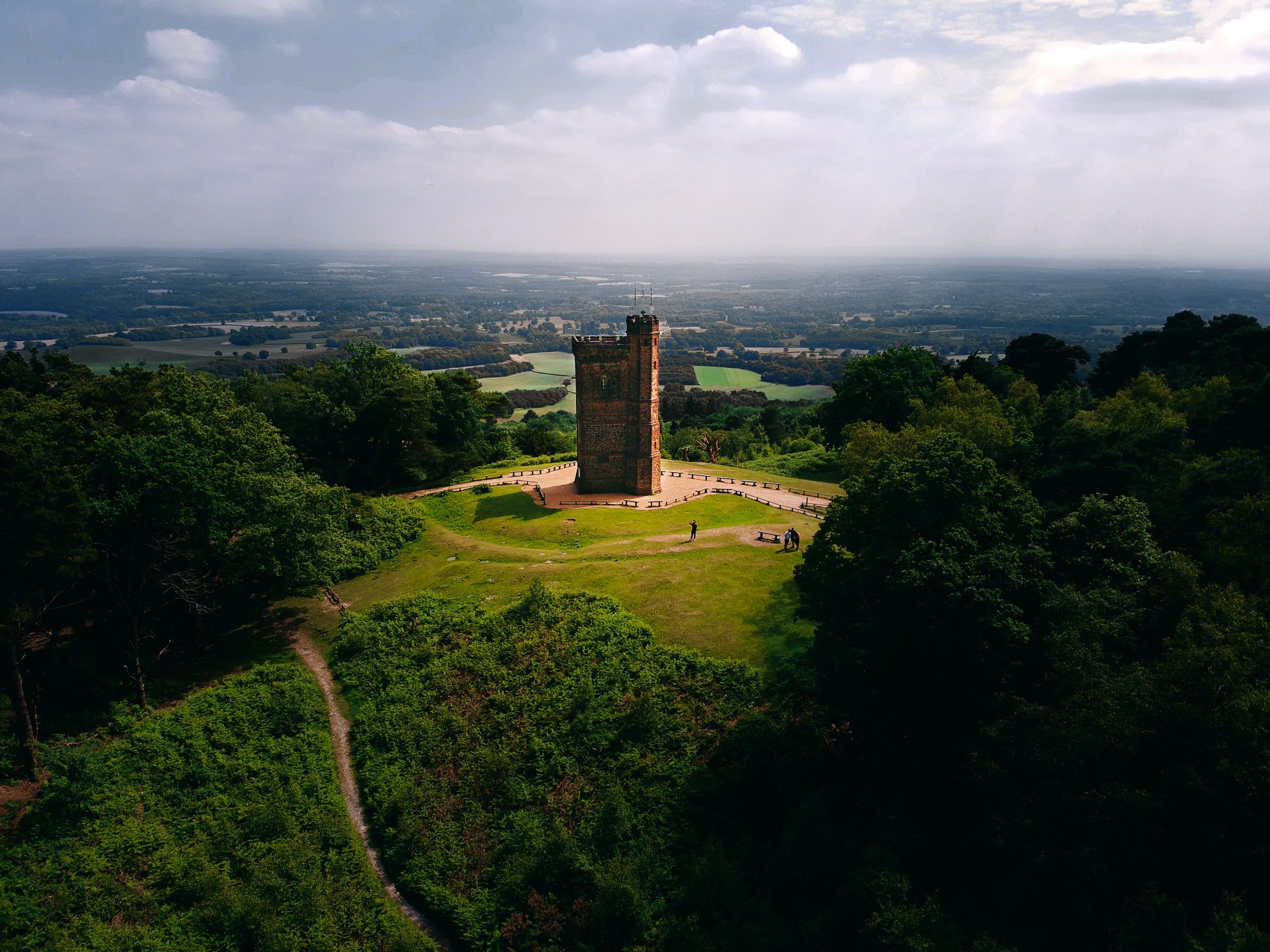 Distance: 7.91 miles
Total ascent: 800ft
Rough time: 3.5 hours +
This one is the short and sweet contingent of our high five hiking list. For those looking to get the quickest bang for your buck, get yourself out on a train to Ockley and on the path up to Leith Hill, from where you can see all the way back to London. On a clear day you can even pick out Big Ben.
The route in the map below is a bit of an extension of the usual up and down on Leith Hill. Instead of heading straight for the main event, you'll first head out to Vann Lake, a really beautiful, often overlooked ancient woodland a short stroll from Ockley. Vann Lake is actually a man-made lake which dates back to the mid 18th century, when a forest gill was dammed to power a mill which was never built.
Still, it wasn't all in vein. It looks nice, and it's become a hotbed for nature! There are more than 900 species of fungi, 17 species of dragonfly and damselfly, 10 species of fish in the lake and more than 100 bird species nearby – including kingfishers and woodpeckers. A note of warning – when you get back on the Leith Hill route, it will get steep. Gradients get up around the 20% mark, but that doesn't last for long. After you've seen the tower and the views, you can of course head back down the same path, or for a change of scenery why not head down via the rhododendron woods before rejoining up with the path and heading back down to Ockley.
Getting to and from London
Trains from London Victoria run regularly to Ockley, and take roughly one hour ten minutes.
3. Rickmansworth to Chesham – The Chess Valley Walk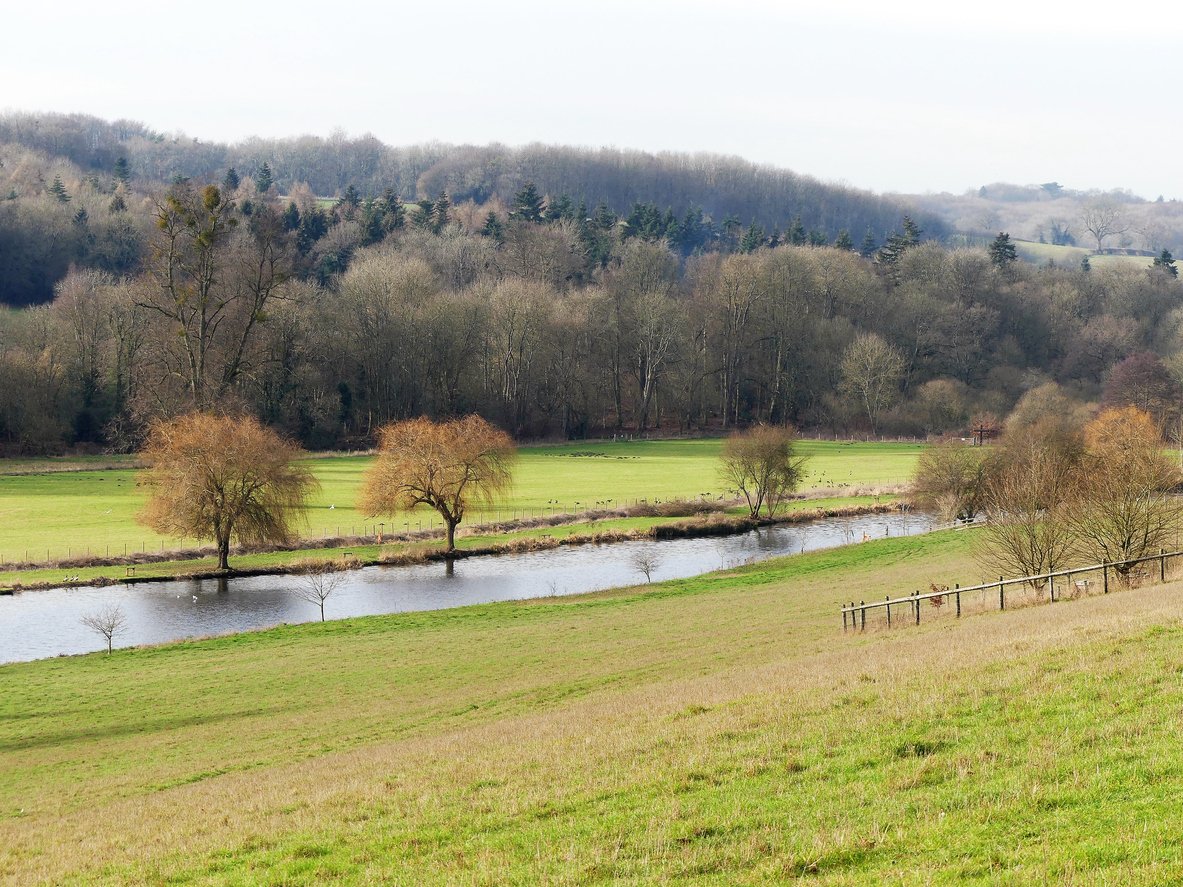 Distance: 10.3 miles
Total ascent: 475ft
Rough time: 4+ hours
The Chess Valley Walk is a 10 miler through the Chilterns. The route passes through whole heaps of beautiful scenery and picturesque villages, and follows the River Chess from Rickmansworth to Chesham. The river is a chalk stream, which means it's wide, shallow and mostly very clear. This walk is waymarked, which makes it a lot more accessible and comfortable for those less familiar with using maps, compasses and so on, and it means it's pretty tricky to get lost.
The Chess Valley is full of sights to see along the way. There's a Roman farm-villa at Latimer, which dates all the way back to the first century AD. The Chenies Manor, roughly half way on the route, have beautiful gardens open to the public. There are points where you can spot watercress beds and water voles, kingfishers, orchids and dragonflies rare to the United Kingdom. The scenery is beautiful throughout, and oh so close to London.
Getting to and from London
You can do the Chess Valley Walk either way, beginning from either Rickmansworth or Chesham stations. Both, you can get to via the London Underground. No hour and a half trains here (though you can get the overground to Rickmansworth from Marylebone if preferred, and it only takes 22 minutes!). Rickmansworth is on the Metropolitan line in the mythical Zone Seven, and Chesham is the final stop on that same line, and is in Zone Nine, which believe it or not, is a thing that exists.
4. Hassocks to Lewes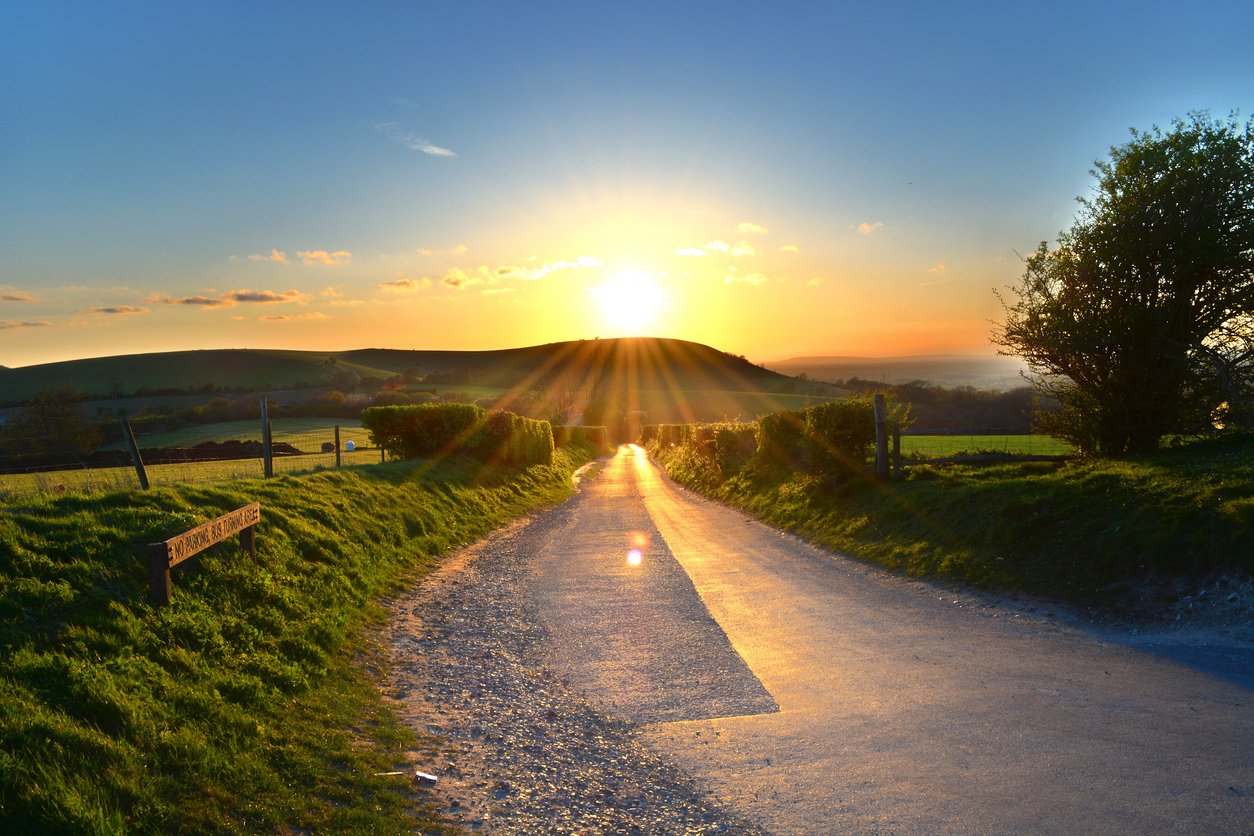 Distance: 10.4 miles
Total ascent: 775ft
Rough time: 4.5+ hours
Starting in Hassocks, a large village in West Sussex, this is a hilly hike of ups and downs in the South Downs, starting with a steep hike up to the Clayton (Jack and Jill) Windmills around a mile in. This steep can be on gradients of 10-20% for around half a mile, so be prepared! Once you're up the steep though, you're on for a rolling walk with few notable steeps until the final descent about eight miles in. And your reward for getting up that initial big hill is to see those windmills – which date back to 1765. There's a post mill, a tower mill and the roundhouse of a former post mill, all three of which are Grade II listed buildings.
You'll be on the South Downs Way for part of this hike, and enjoying the rural scenery of the countryside throughout. This route passes through Ditchling Beacon, the third-highest point on the South Downs in south-east England, and you'll see Lewes castle on the horizon too. If you get to the end of this walk and would like to extent it, you could take on the first leg of the Lewes Circular which is up next on this list, and get yourself up to the hill fort on Mount Caburn, then go home from Glynde (various trains to Victoria, though first you need to go to Brighton or back to Lewes). Or, of course, you could call it a good day of hiking and go to the pub.
Getting to and from London
There are regular trains from both London Victoria and London Bridge Station heading to Hassocks. They take around 50 minutes to get there, though remember to check availability on weekends. The return train from Lewes is around an hour and goes to Victoria.
5. Lewes via West Firle Circular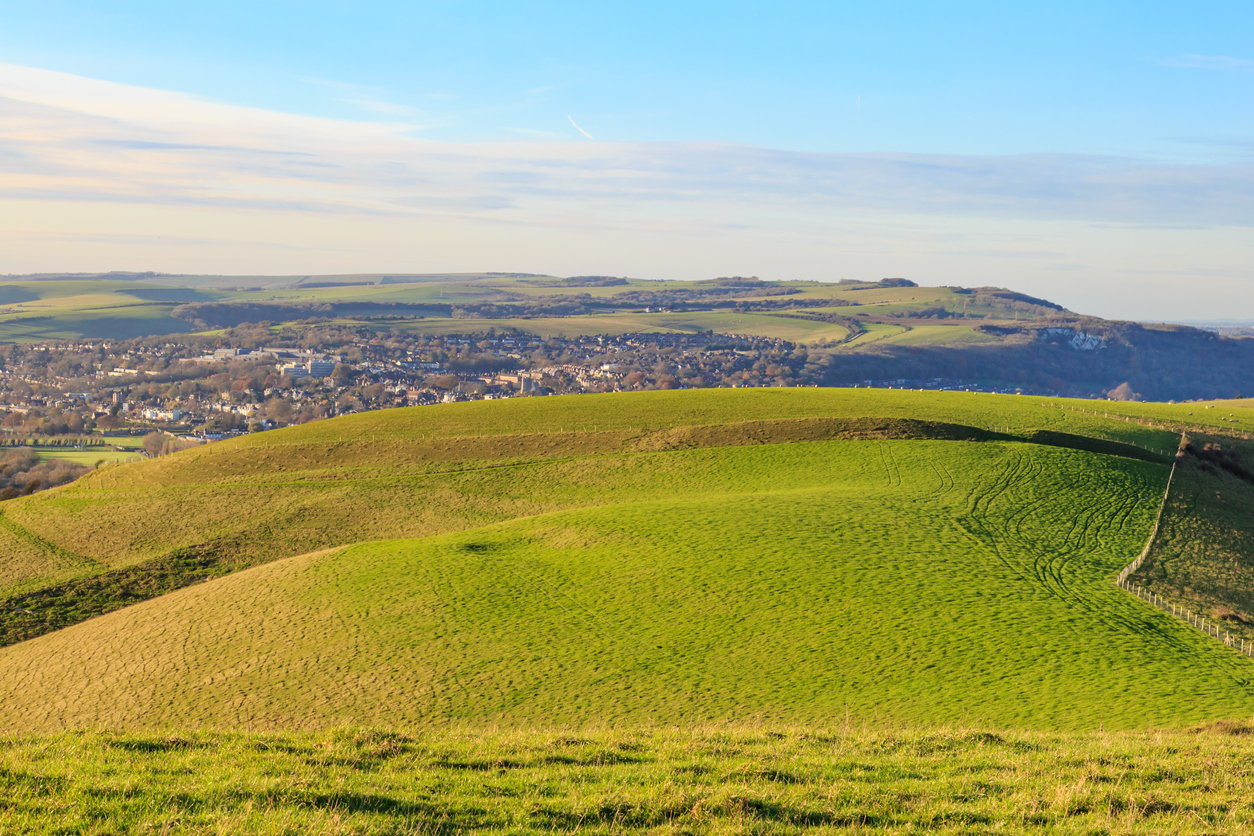 Distance: 12.2 miles
Total ascent: 1,100ft
Rough time: 5.5+ hours
This is a long, sometimes steep walk which can be broken up into three sections. The first is a hike from Lewes to Glynde, the second from Glynde to Southease and the third from Southease back to Lewes.
On the first third you'll enjoy great views of the historic town of Lewes and the picturesque Lewes Castle. There's a beautiful valley you'll stroll through and beautiful greenery. An early(ish) viewing point on the route is Mount Caburn, at the summit of which you'll find an Iron Age hill fort, dated to around 400 BC. Mount Caburn is about a mile east of Lewes and overlooks Glynde. The fort itself has been said to be possibly the most excavated site in Britain, with 170 trenches. It's assumed that it was a defensive fort, though it may also have been a religious enclosure. There are over 140 burial pits on Caburn.
On the South Downs Way section you'll be able to look all the way out to the water at Newhaven and beyond, and back across the lovely green landscape you've just journeyed through. And then finally, it's back to Lewes along the River Ouse. The ascents on this route come in the shape of three distinct, and steep hills on the route. They're no easy gradient, but when the three are done, you're mostly strolling flat.
Getting to and from London
Similar to the trip to Seaborne, but without the change, simply head to London Victoria and jump on the train to Lewes. The train journey takes one hour and seven minutes each way. Make sure you suss out the train times on weekends in advance, particularly with reduced services on Sundays.
6. The Isle of Grain to Woolwich ‌(England Coast Path)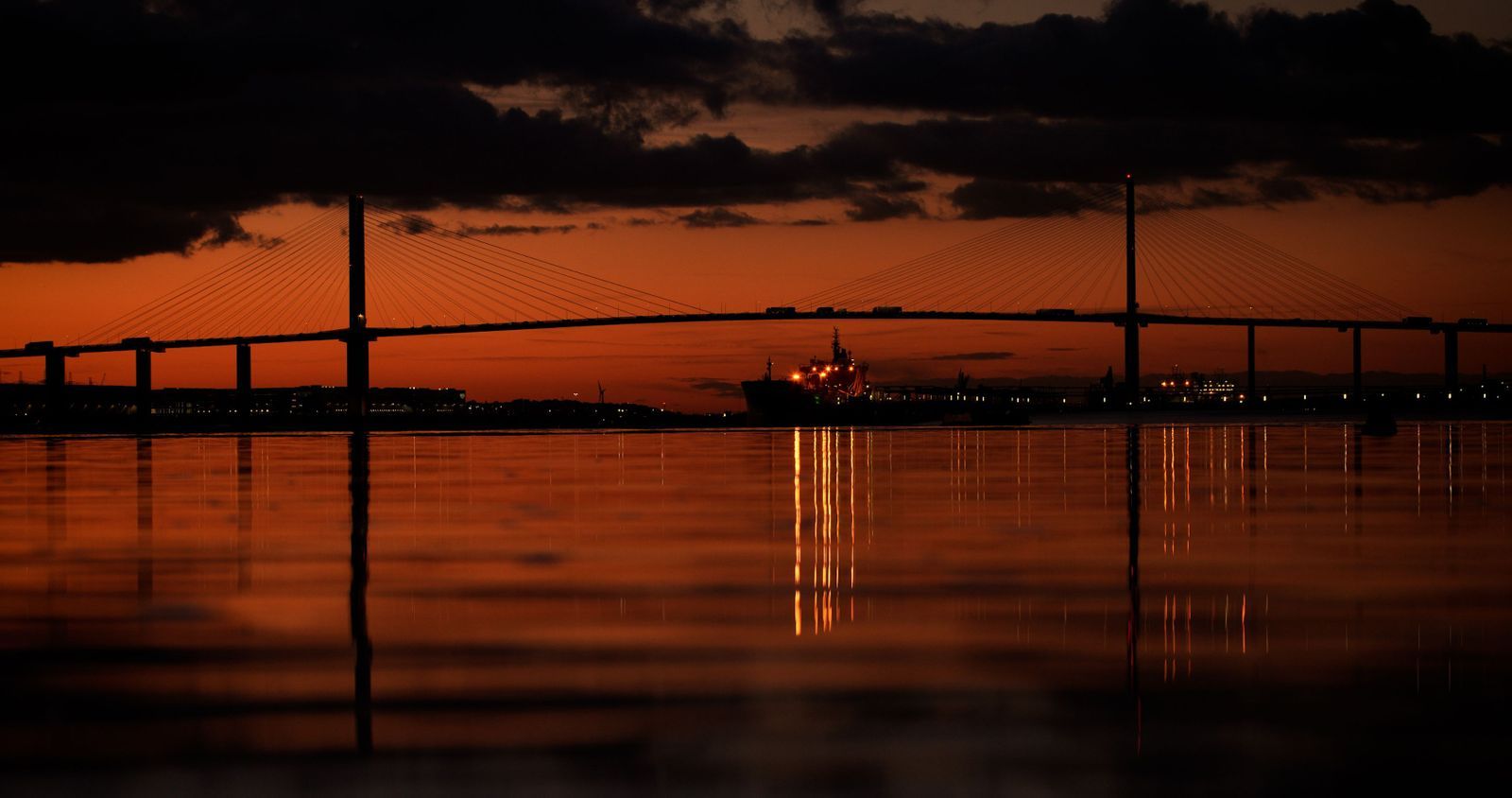 Distance: 47 miles
Total ascent: 1,598ft
Rough time: 2-3 days.
One of the latest stretches of the England Coast Path to open, this beauty of a trail runs from the Isle of Grain to Woolwich, taking you from the Kent Coast to the foot tunnel. There, the trail connects with the Thames Path, another National Trail, to create a new 231-mile source-to-the-sea route across England.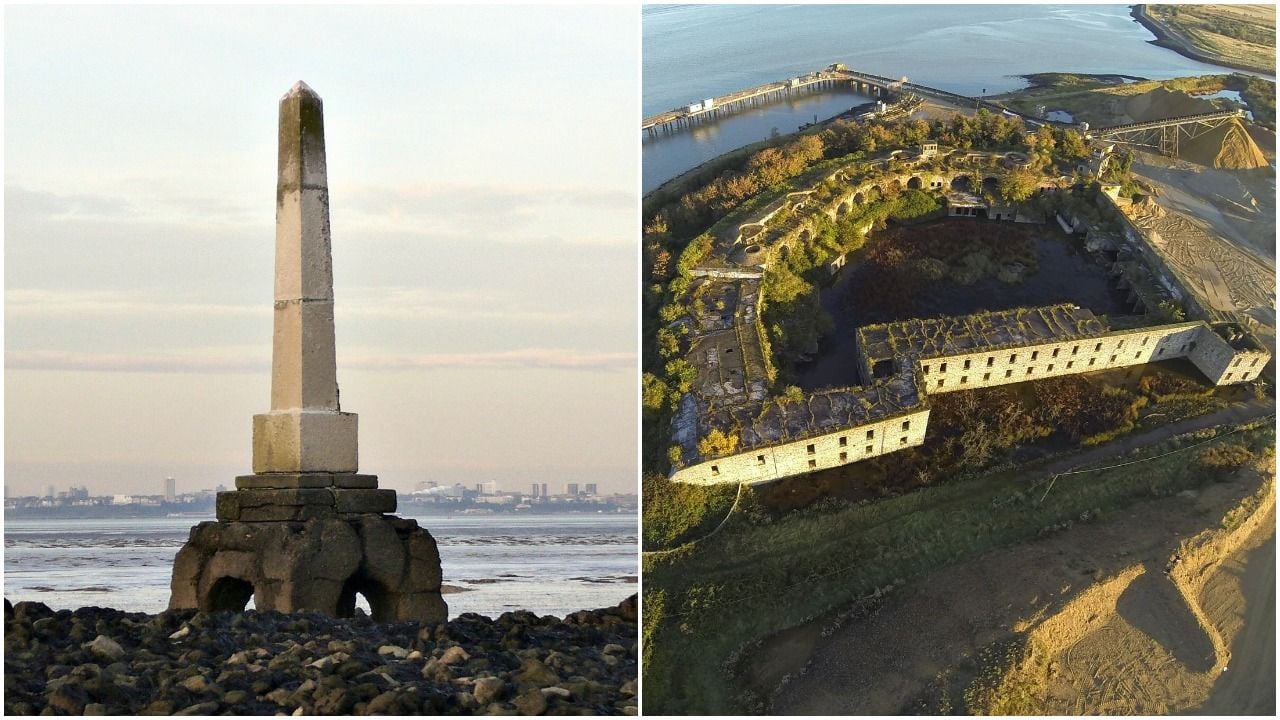 Leaving from the Isle of Grain, you simply have to follow the famous National Trail acorn waymarkers back to London. You'll pass the London Stone, marking the edge of the Thames estuary, and walk through marshes full of wildlife. There are RSPB sites on the way, old, abandoned forts and little pocket beaches to boot.
"From Allhallows to Gravesend, you're on your own," Jenny Bowen of Natural England, and one of those involved in setting the trail, told us. "It's a unique landscape. It's the old Dickensian marshes that inspired Great Expectations. And there's a church, St. Mary's Church, where his daughter got married."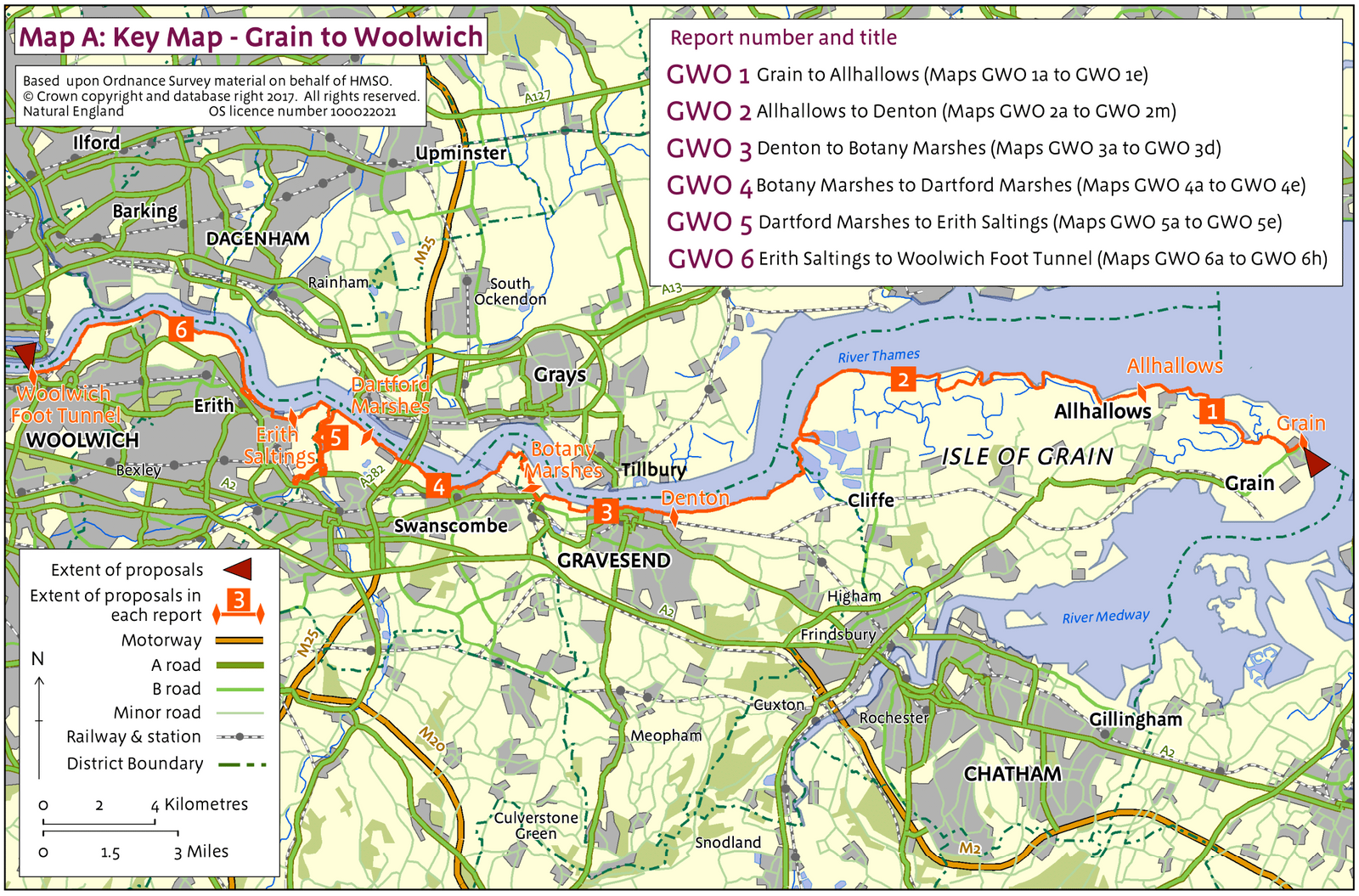 As you get closer to London, you'll pass the Grade-I listed Crossness Pumping Station, designed by  Sir Joseph Bazalgette and dating back to 1865. You'll then pass the Royal Arsenal as you get in touching distance of the Woolwich Foot Tunnel. Here, it becomes the Thames Path, if you wish to keep on walking.
Getting to and from London
From Victoria Station you can get the train to Chatham. The 191 bus will then take you to Lapwing Road on the Isle of Grain. This would be just shy of a two-hour trip. There are plenty of train stations along the route though, if you wanted to bite off a shorter portion of this trail. Swanscombe, for example, can be reached in 48 minutes on the from London Bridge, heading towards Gravesend. Numerous stops on this train route are close to the walking trail.
Fancy a bigger adventure but don't have much time off? Check out our weekend adventures designed to maximise your precious annual leave