Africa Adventure Holidays
Africa is an enormous continent. Second by both size and population, there are over 30 million square kilometres to explore. That's quite a lot of choice for an adventure to Africa! You could spend a lifetime there and not even scratch the surface. It's got mountains of all sizes, varied coastline and vast deserts. You can climb snow-covered peaks, ride wild rivers or sleep under canvas in the savannah, below a canopy of stars. Africa is almost entirely surrounded by sea, except for the small strip of land connecting Egypt to the Middle East. If you count the Suez Canal, it's basically an island! The highest peak on the continent is Mount Kilimanjaro at 5895m, a dormant volcano in Tanzania. Otherwise, Mount Toubkal at 4167m is described as the highest peak in North Africa. It does seem like an unfair contest, with Africa being so big.
There are not so many waymarked trails and routes as you might find, say, in Europe. But there certainly are a few long distance hiking trails - although don't expect them to be signposted. There's the Fish River Canyon trek in Namibia and the Drakensberg Traverse in South Africa. The Sinai Trail passes through Egypt from Nuweiba to Egypt's highest summit and the Red Sea Mountain Trail is a 10 day circular route in the peaks west of the Red Sea. There are some long distance cycling routes too, but they are nowhere near well established. The Dragon's Spine crosses South Africa and Lesotho for 2500 miles of bikepacking. The Congo Nile Trail in Rwanda can be done on foot or by bike. Many round the world cyclists connect Cairo with Cape Town. Off-road tyres are definitely required.
Africa's culture is tribal with a very long history. There are over 100 languages spoken on the continent and customs are very different in, say, Morocco than South Africa or Ethiopia or Tanzania. There are 54 countries and a huge spread of lifestyles within each of them. The north of Africa is influenced by the nearby Middle East alongside native Berber culture.
Africa, as we might have mentioned already, is huge. It spans the equator and so weather patterns vary dramatically from one end to the other. In the north, the hottest driest months are around June to August. Whereas in southern Africa, it is the complete reverse. It's freezing and wet from June to August with braais on Christmas Day. What that does mean, though, is there are adventures in Africa to be had all year around. It's just a case of finding the right part.
With adventure holiday destinations Africa-wide, it's hard to pull out just a few specific places. But here are a few ideas of the sorts of places you could start your multi activity holiday or adventure in Africa.
Mountains
There are lots of mountain ranges across Africa. Some of the more exciting ones are: the Atlas Mountains of Morocco, the Drakensberg of South Africa, the Simien Mountains of Ethiopia and the Virunga Mountains along the border of Rwanda. You can experience mountains all year round - whether that's trekking in the foothills or scaling peaks. Some of the highest summits can have winter ascents, but others are best left for kinder weather.
Desert
Africa has a reputation for being hot and barren - which is certainly not always the case - but if you want to experience a real desert, you've come to the right continent. The Sahara Desert is the largest desert in the world. It spans 11 countries in the north of Africa, almost reaching the sea on three sides. You can experience this harsh environment first hand by camel trekking to a Berber village and sleeping under the stars in the Sahara. Further south, the Namib Desert stretches from the Skeleton Coast inland across Namibia, Botswana and some of South Africa. You take a remote Africa adventure holiday by bike, cycling over rolling sand dunes in the Namib Desert.
Coasts and Islands
Africa has 30,500 kilometres of coastline to choose from - and some of it will be sunny all year around. Not that anyone's got time for lying on the beach when there's water sports to be done. You could be learning to surf in Morocco, for example. Don't forget Africa's islands either - like Madagascar, Mauritius and the Seychelles.
Hike Africa from desert dunes to snow-capped summits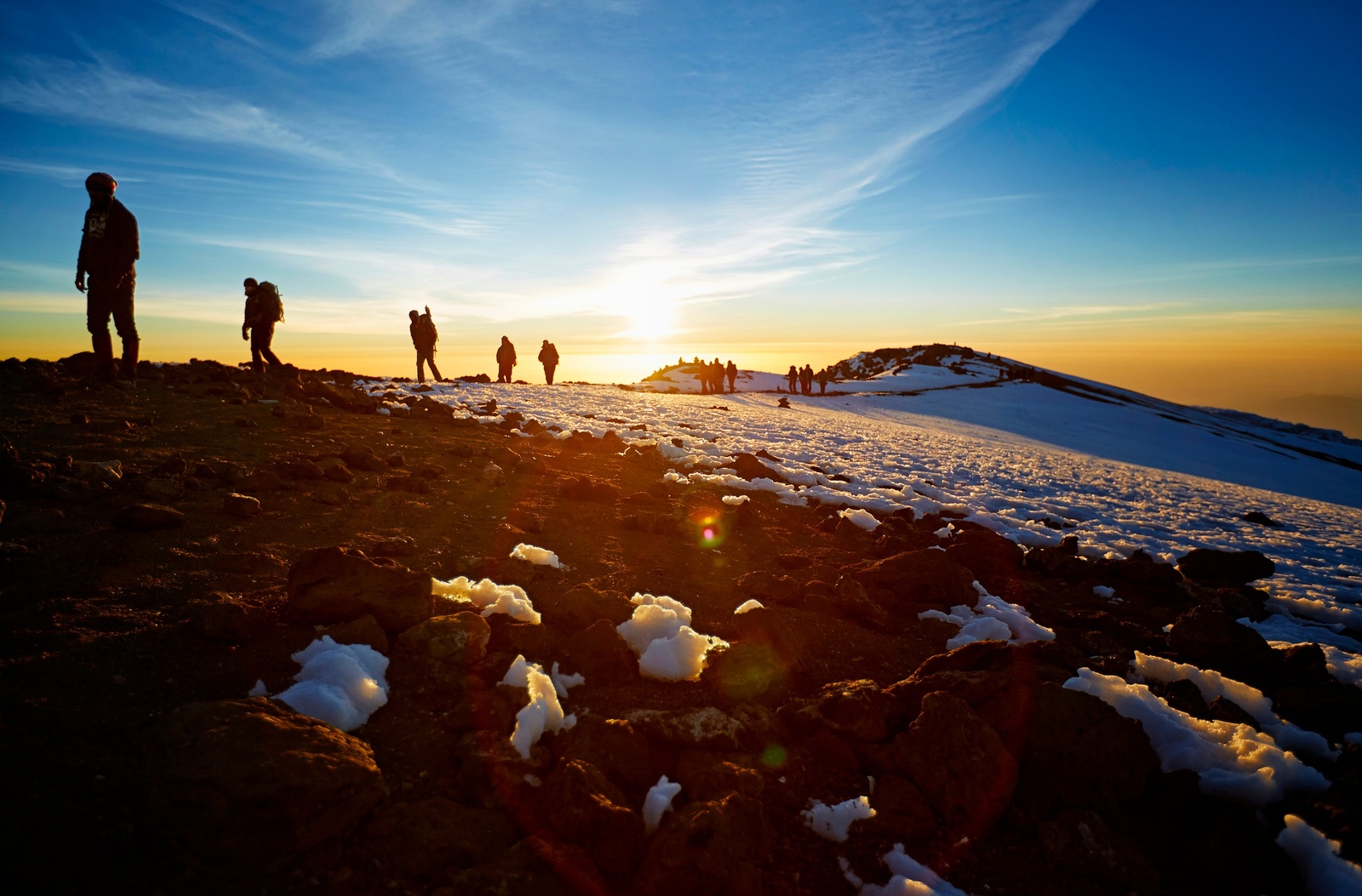 Africa has some pretty exciting mountain peaks. The highest is Mount Kilimanjaro, over 5895m above sea level and part of the Seven Summits Challenge. It also happens to be a dormant volcano - very clear from the way this single cone rises above the savannah, often with a band of cloud halfway up. It takes several days of trekking to reach the peak, especially because of the altitude. There are a multitude of routes to climb Mount Kilimanjaro, but we think the Machame Route is best. Nearby Mount Kenya is the second highest mountain in Africa and no less of a challenge. Perhaps more so for the lack of hiking infrastructure. Climb to Point Lenana via the Sirimon Route, through plains and bamboo forest to on top of Mount Keyna.
Mount Toubkal is often described as the highest peak in North Africa. At 4167m it is a trekking peak that can be climbed in both summer and winter - although pack your crampons and snow goggles between December and March. Toubkal is in the Atlas Mountains and there are several lesser-known peaks close by, just asking to be climbed. You could visit them on our Morocco 3 Peaks Challenge.
And of course that's only a flavour of the hiking available here. What about the lofty plateaus of the Simien Mountains in Ethiopia or hiking through Ouirgane National Park in Morocco? It's a big enough continent that there is a hiking adventure in Africa for everyone.
Cycling adventures in Africa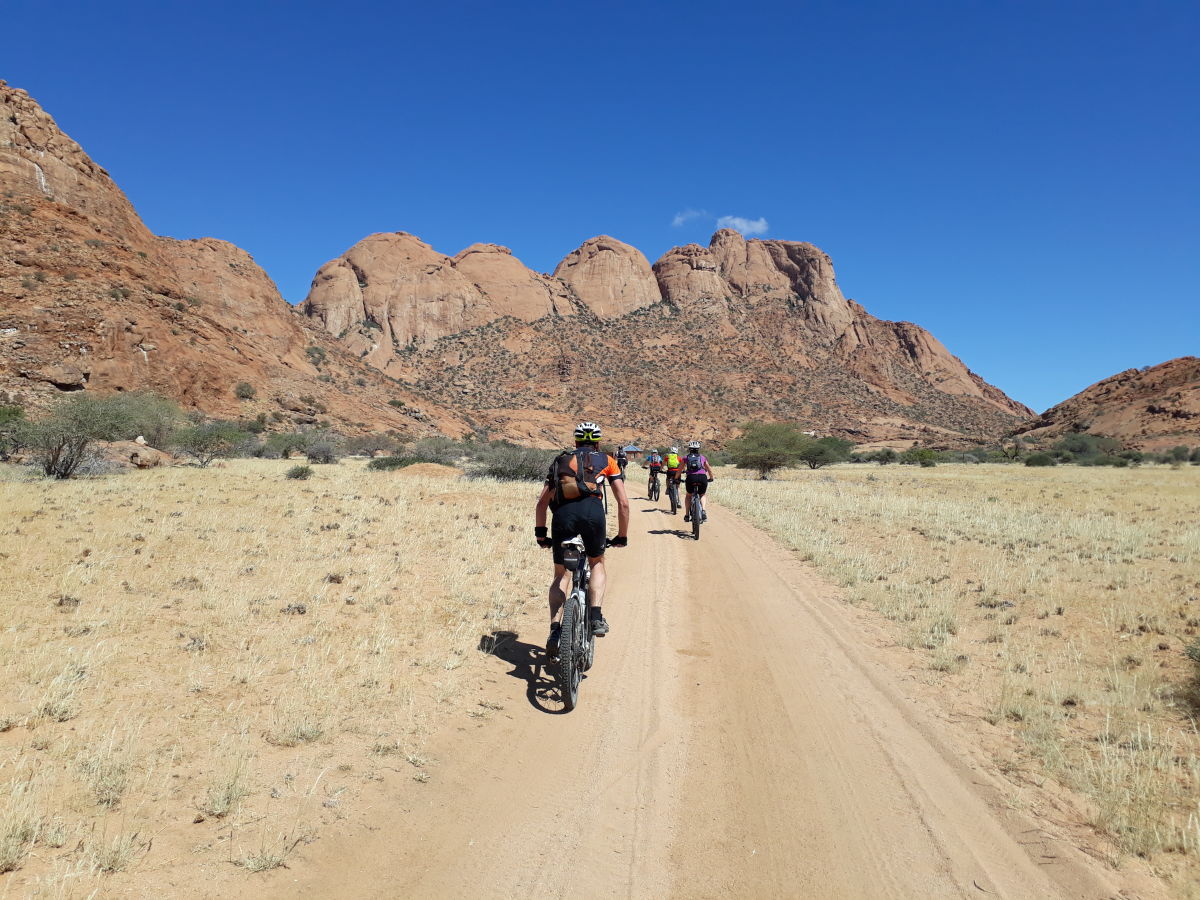 To see more of Africa than on foot, without straying from a self-powered journey, a cycling trip is probably the answer. There is not a lot of cycling infrastructure in Africa - certainly don't expect comprehensively signposted trails, bike shops and smooth tarmac. But that's all part of the adventure, isn't it. Take an off-road bicycle and go well off piste - whether that's fat biking over sand dunes or circumnavigating Kilimanjaro using only pedal power.
Kayak Africa's Wild Rivers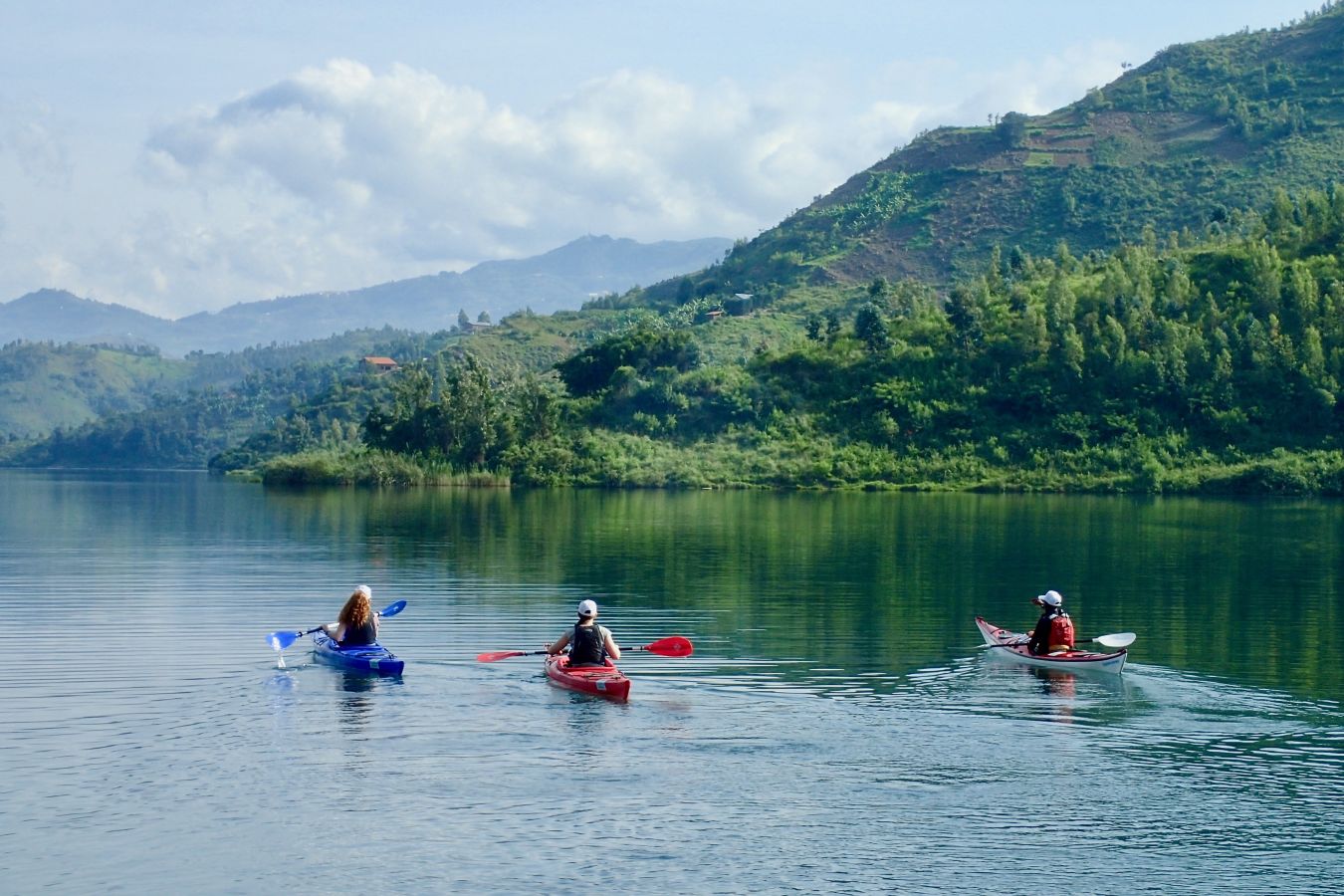 Seeing Africa from the water is not something many people ever do - never mind taking a kayak and paddling down an inland river. Or explore the Great Lakes in the East African Rift area, home to 10% of the world's fish species and supporting so much wildlife. You could combine paddling into one of our activity holidays in Africa: kayaking, hiking and cycling in Rwanda.
Have a Surfing Adventure on the North Coast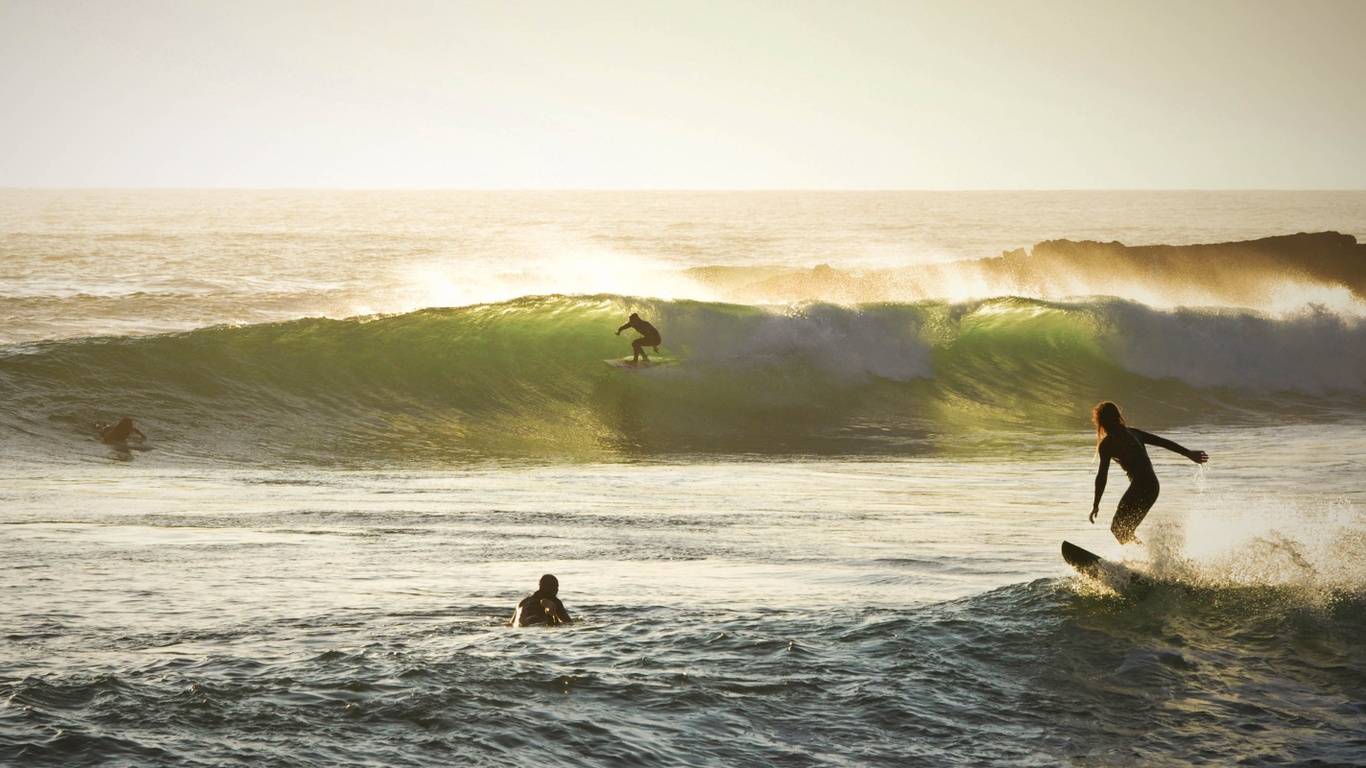 Why learn to surf somewhere cold, when you could be cruising along waves in the sunshine. Morocco has a growing surf scene and rightly so: there are laid back fishing villages, perfect waves and incredible ocean sunsets. You can surf in the morning, catch waves all afternoon and then watch the sun sink into the ocean from your terrace. Never surfed before? Not a problem. Still that dude catching the wave but faffing about on your knees before nose-diving into the ocean? No worries. You can learn all the techniques you need to paddle, pop up, ride and turn on one of our Morocco surf adventures.