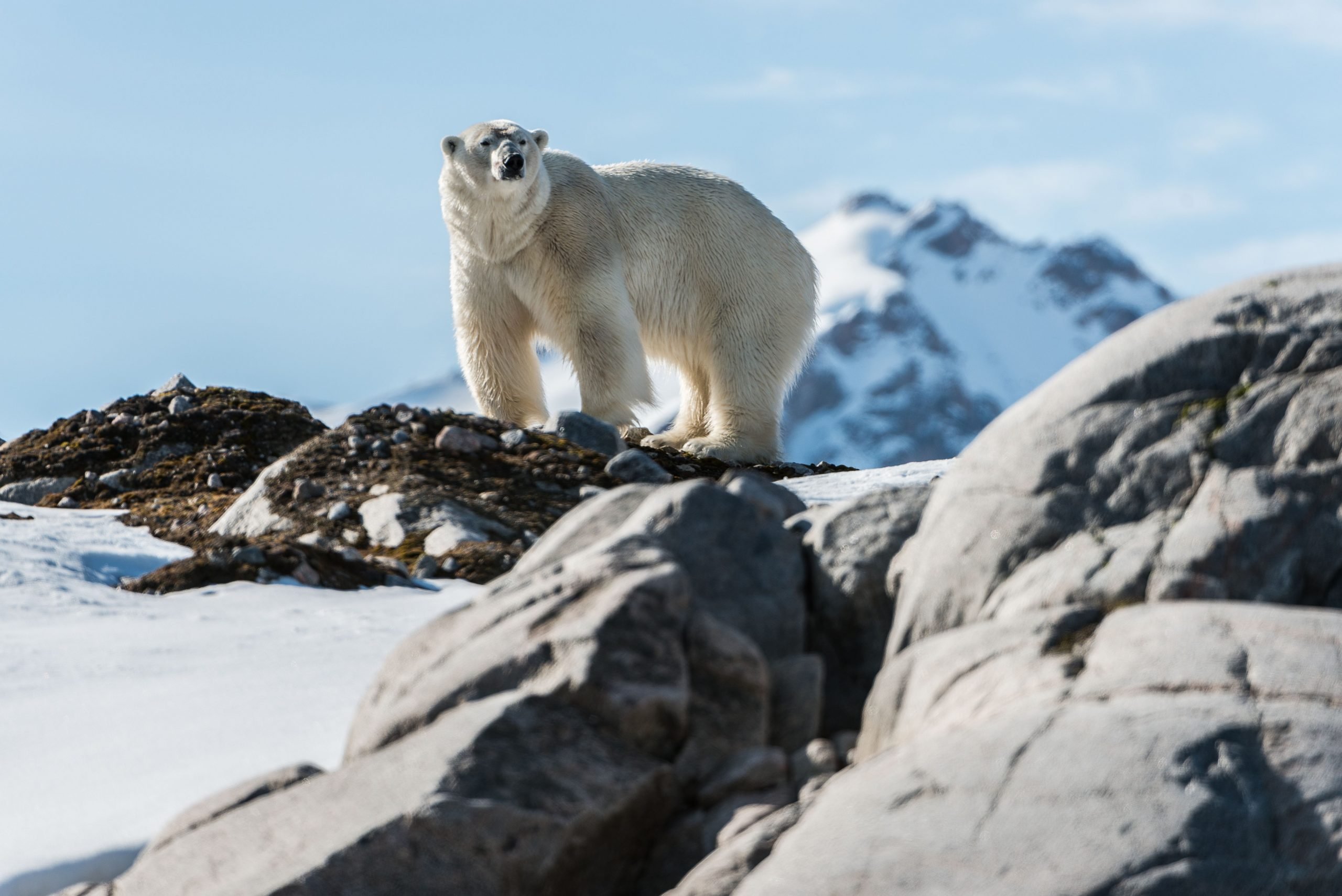 In Svalbard, the otherworldly archipelago between mainland Norway and the North Pole, the polar bear population outnumbers that of humans. It's a little known fact that a group of polar bears is referred to as 'a celebration'. However, whether it is you or the polar bear who is celebrating after your encounter is entirely dependent on the circumstances of your meeting.
On Svalbard, there are around 3,000 polar bears. The human population of the archipelago is approx 2,640 – a full 2,370 of which live in Longyearbyen, a small coal-mining town on Spitsbergen in Svalbard. It's one of the northernmost settlements in the world. On both sides of the town are public safety signs depicting the image of a polar bear, accompanied by the text 'Gjelder hele Svalbard' – meaning 'applies everywhere on Svalbard'. It's a warning to watch out for polar bears. Everywhere.
"The hunting of polar bears ended in the early 70s," says Svalbard outdoors expert Arne Kristofferson. "When I first came to Svalbard in 1980, to see a polar bear was not a common sight. Now, if you plan a trip to Svalbard, you cannot guarantee that you will see a polar bear, but the amount of polar bears has increased a lot in the last 20 or so years. And also the amount of polar bears in the local area around Longyearbyen."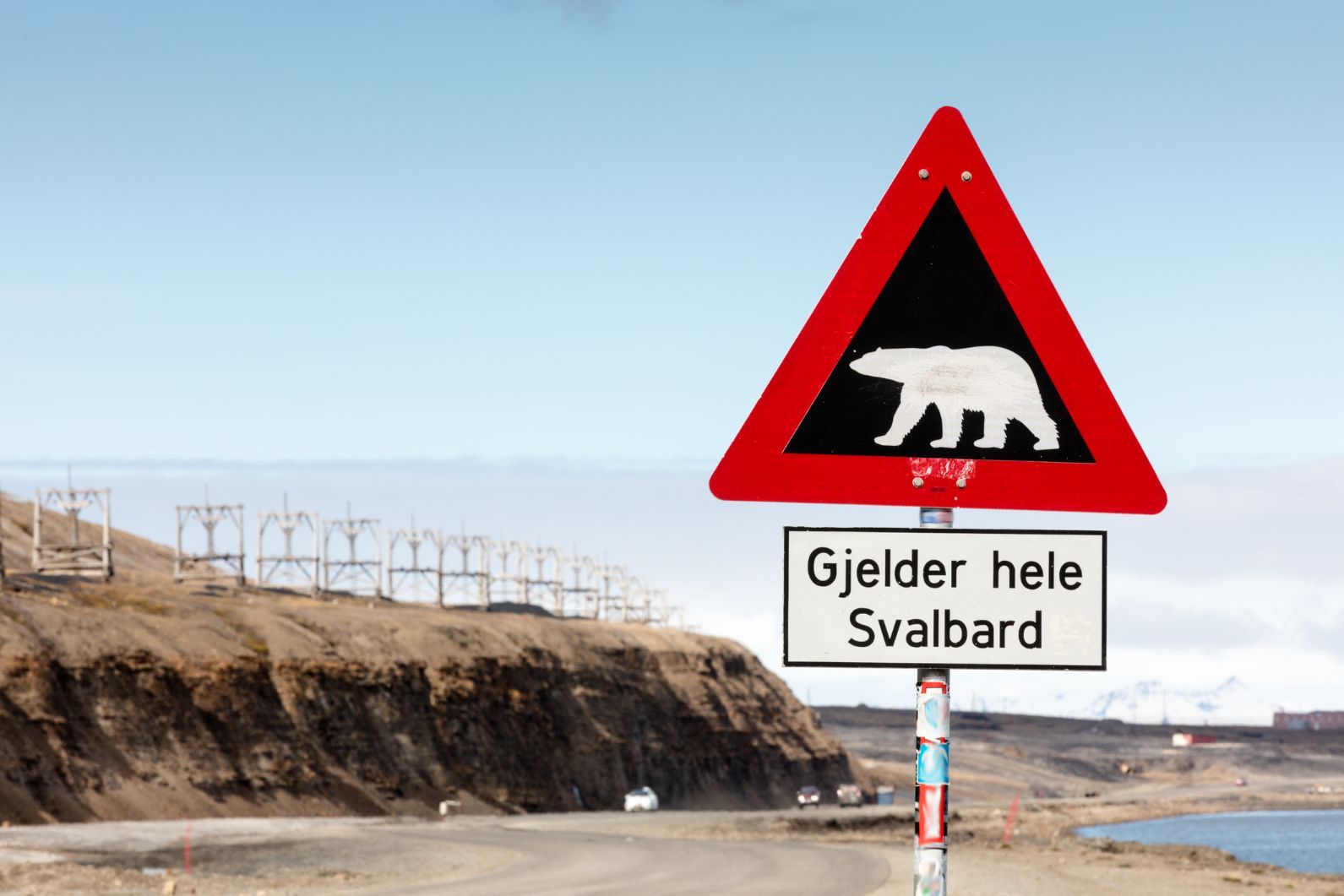 Arne is one of the 2,370 or so who live in Longyearbyen. A pioneer, who helped establish the initial tourism industry in Svalbard in the early 1990s, Arne originally moved to Svalbard in the 1980s to work as a coal miner. He now lives between Svalbard and the French Alps.
"I had heard about Svalbard and [Roald] Amundsen and the explorers who had been there and I just wanted to see it for myself," says Arne. "In those days it was more or less impossible to go as a tourist, so I decided I would go and work for the coal company and if I liked it I would stay one or two more years. But I liked it, and I stayed."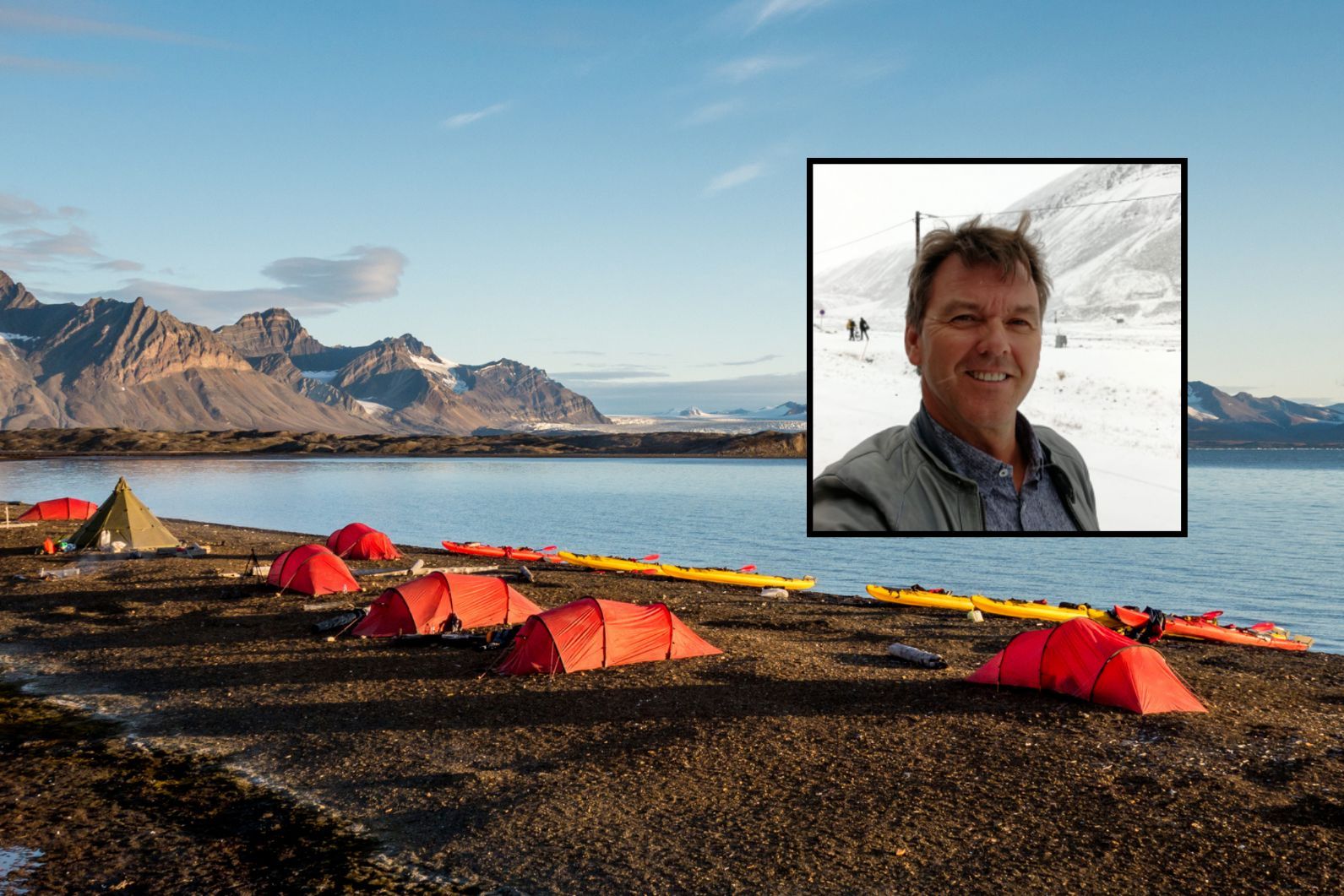 Safe to say Kristofferson has seen Longyearbyen change a lot in the past 40 years.
"In the 1980s it wasn't possible to have a tourism company in Svalbard," he says. "It was a 'company town' run by the coal company. They owned more or less everything. But then the government changed its plans, and from 1990 it was possible to start a private business.
"I got into tourism because I wanted to make my hobbies into my profession. I've always been keen on mountaineering, skiing, kayaking, climbing etc. So when I started, I wanted to take tours the way I wanted to tour – physical, demanding, long ski tours and treks and kayaking tours, but the market wasn't prepared for those kinds of adventure trips yet.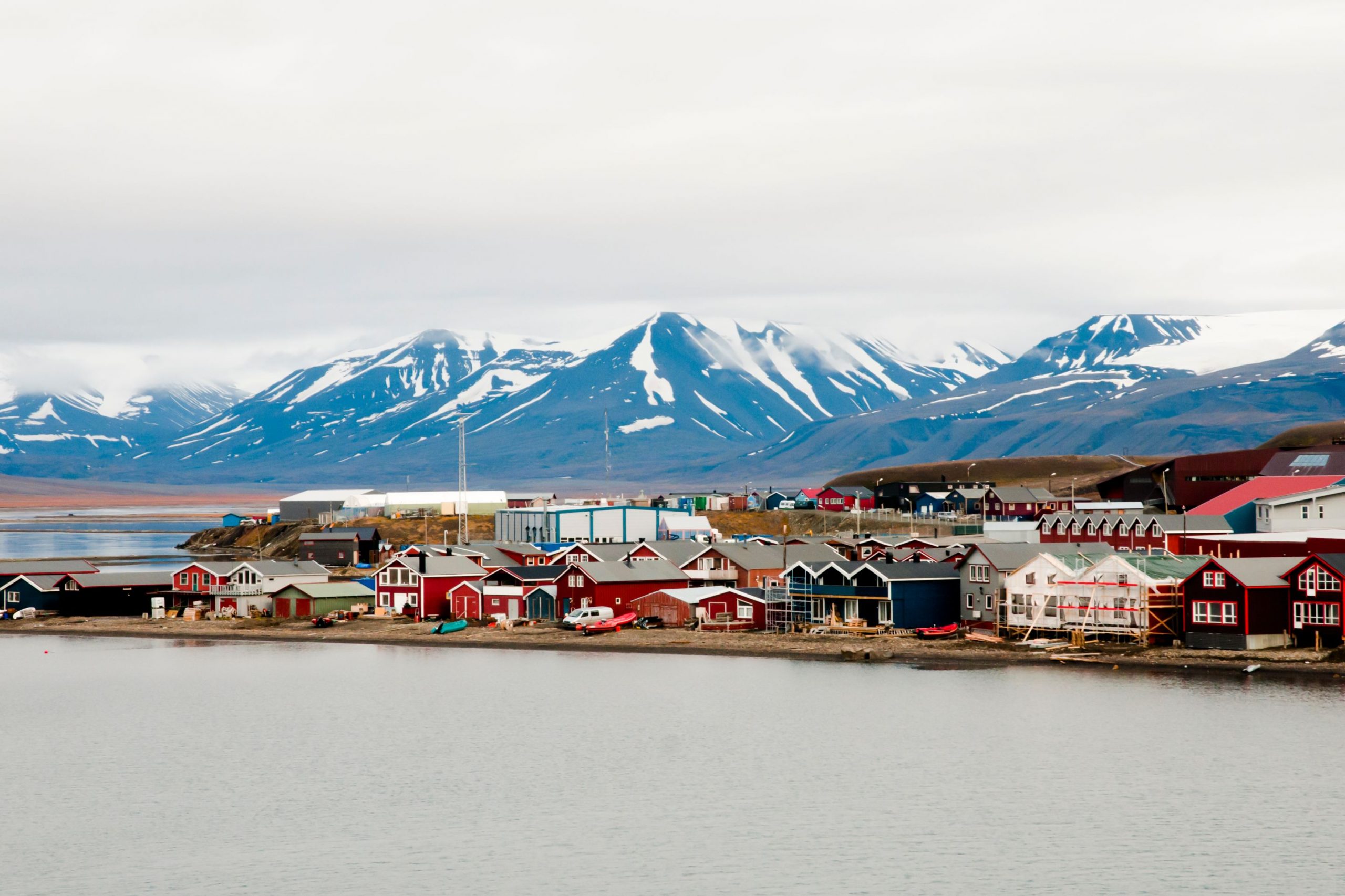 "The first tourists coming to Svalbard had a lot money and knew a lot about Svalbard, but they didn't want that, so there were a lot of shorter day tours. But over time that changed. About 10 years ago we did the first ski crossing from the northern tip to the southern tip of Svalbard, with a small group of skiers and two guides. It wasn't possible to do a tour like that in 1990."
The coal company is no longer a big part of the Longyearbyen community, says Arne, and actually, the government has now closed the vast majority of the mines down on Svalbard. The work on the archipelago now revolves almost entirely around science or tourism, with several organisations running adventures in Svalbard. The community is incredibly international – with more than 50 nationalities in the small town.
"The locals are much more in tune with nature than before," he says. "Before, it was just the workers; coal miners, and people working for the coal company. Some of them did ski tours but not many. The use of the nature here has changed dramatically over the years."
Arne was key in helping to develop our seven-night adventure in Svalbard. This socially responsible trip across Svalbard involves hiking the Sarkofagen Mountain, with stunning views of Longyearbyen, sticking crampons on for a full-day trek of the Esmark glacier, kayaking next to remarkable glacial ice and staying in a wilderness camp – with visitors, as well as guides, required to take a shift on polar bear watch during the night.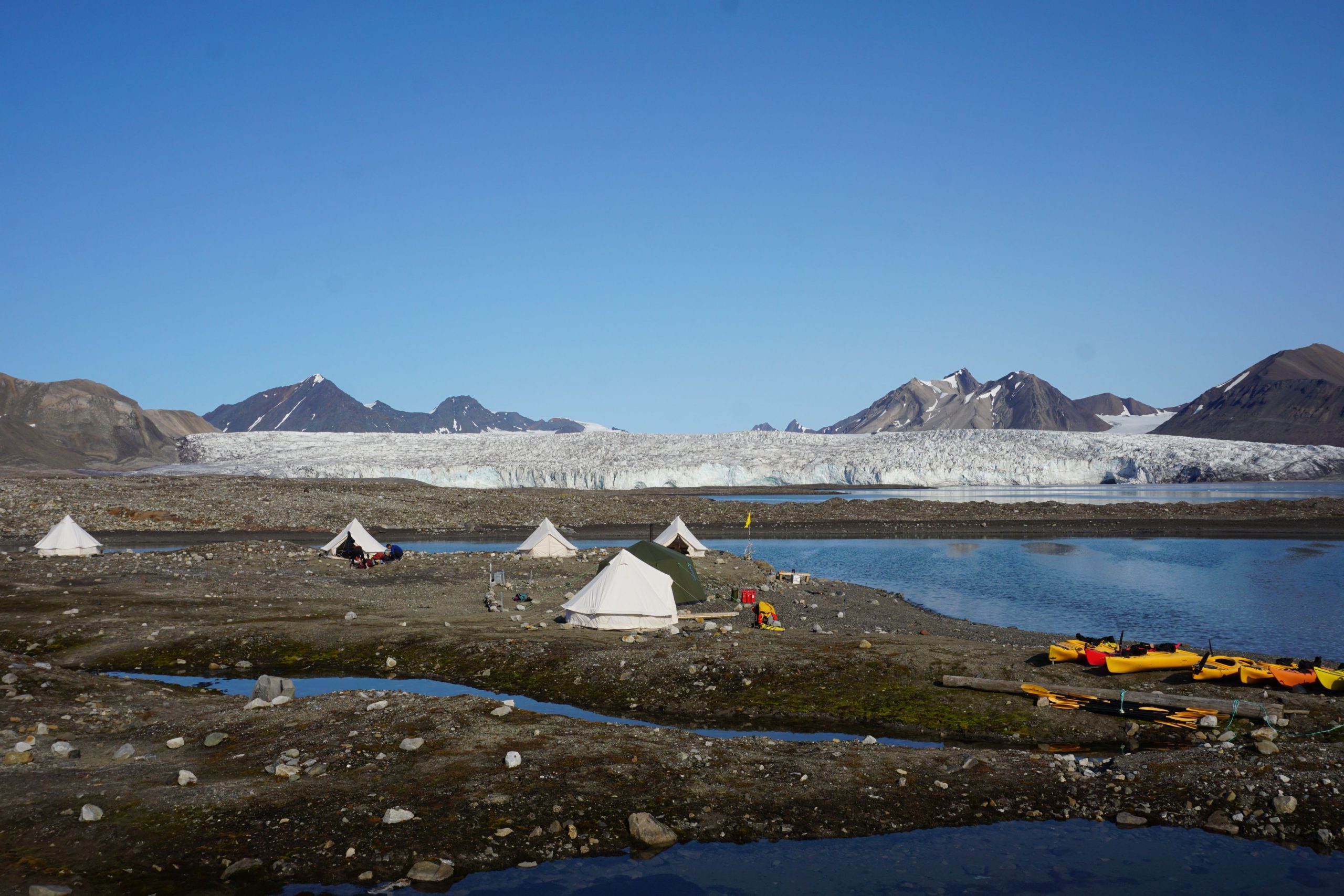 Arne explains: "Svalbard is the land of polar bears. This is their home, and we have to take care, but we also have to take care of the guests. More and more polar bears are getting used to cabins and camps, where there might be leftover food. So we don't only have a trip wire, or a dog outside the tent, we have polar bear lookouts. If a guest sees a polar bear then they alarm the guide and the guide will take necessary precautions.
"Today more and more young polar bears are used to humans. They're not afraid of them."
This means that polar bears feel more comfortable approaching human camps and settlements if they do smell food, and polar bears have a frankly astounding sense of smell.
"We once saw a big, male polar bear walking on a frozen lagoon," Arne says. "Suddenly he changed direction 90 degrees, walked about 200 metres on and started digging down into the sea ice. After a while we could only see the tail of the polar bear, and we were wondering what the hell he was doing. So we walked a little closer, so we could see into the hole, and down there, in the hole, there was a dead, frozen ring seal. It was frozen into the solid ice. And the polar bear had smelt it, around one metre down in the ice, from 200 metres away."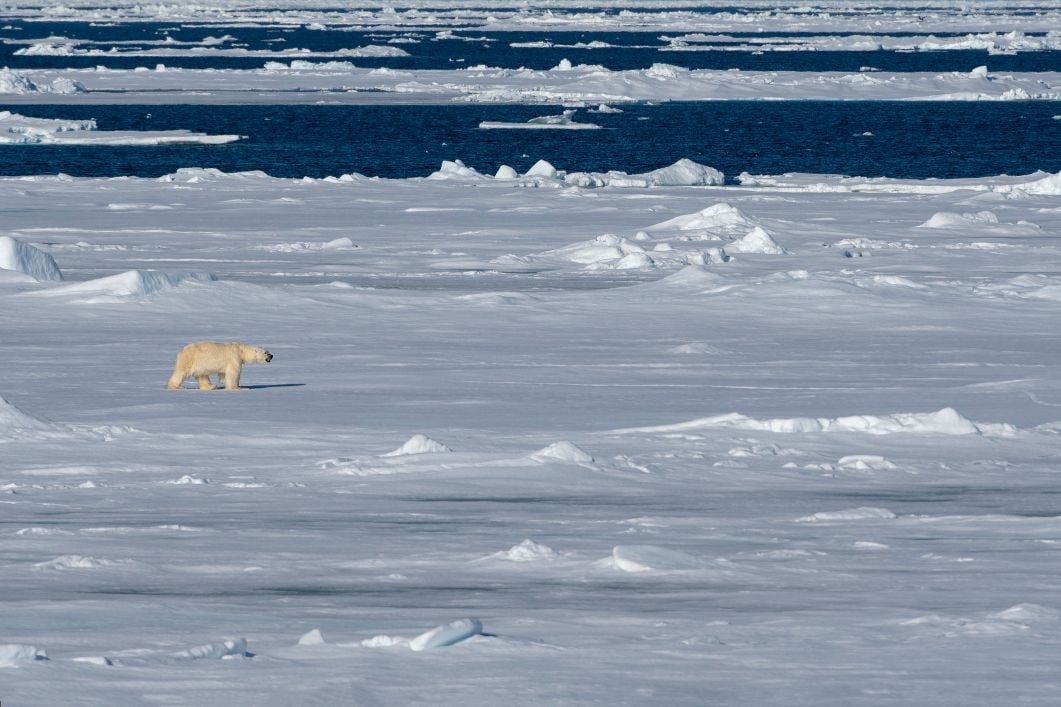 It is a legal requirement to carry polar bear deterrents on expeditions in Svalbard. Though it should also be noted that polar bears are fiercely protected by the law. Incidences where harm has come to either person or bear through tourism are incredibly low, and have only ever happened when mistakes have been made by inexperienced guides or adventurers.
Everything is very special in Svalbard. The landscape is changing bit by bit, all of the time.
In the modern day on Svalbard, awareness and experience with polar bears is better than ever before. Arne and his guides carry a flare gun, used to scare bears off if needed.
"There have been several instances where polar bears have been spotted near our camps but we've never had any problems," he says. "No polar bears have ever been killed and no humans have ever been endangered. Other companies with less experience have had some nasty experiences."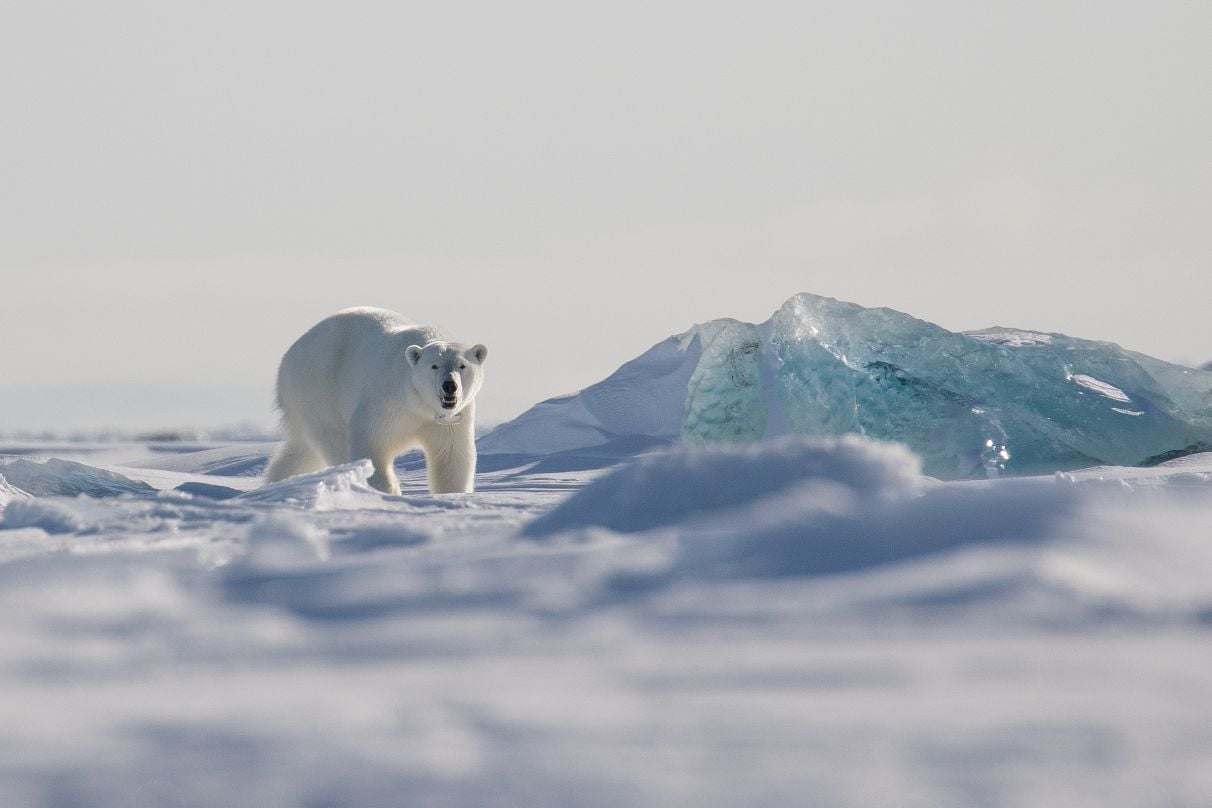 Since hunting of the bears was outlawed in 1973 (before which approximately 300 bears a year would be killed by hunting), the polar bear population on Svalbard has more than doubled. Their greatest threat now is actually a reduction of sea ice caused by global warming.
Of course, one thing not to worry about on polar bear watch is having to spot the polar bears through the dark. In Svalbard, there is no true 'night' in summertime. So the lookout occurs in the light, even if that's at 4am. I ask Arne how he finds the 24-hour daylight in Svalbard, and how he thinks the extremes of light and dark through the year affect people.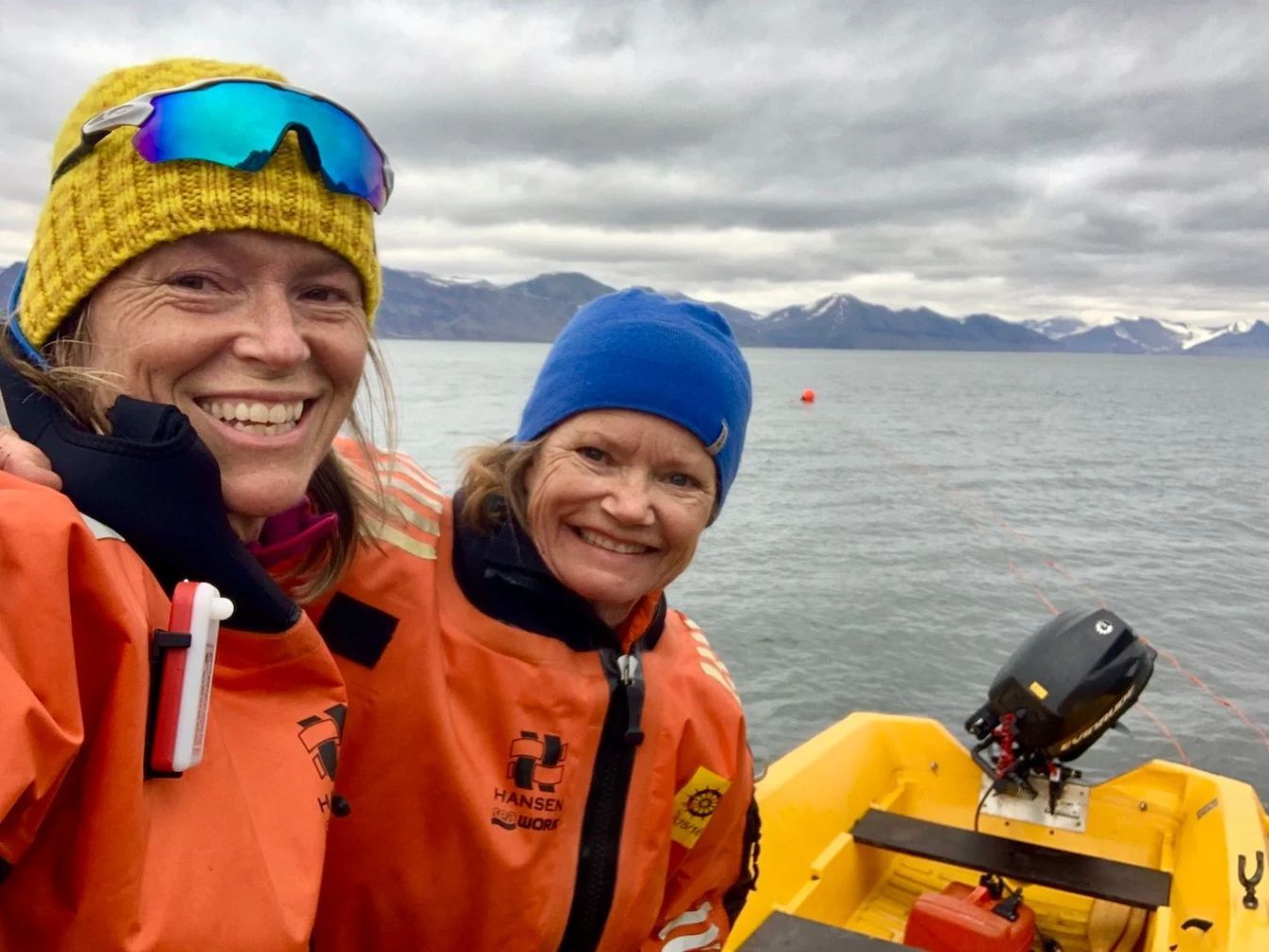 "The dark period was like a sort of heaven for me," says Arne. "Everything is more calm. Everything is more quiet. And it is more social as well. You socialise a lot more with your friends and the local community. And then when the light does return… it's very special.
"Everything is very special in Svalbard. The landscape is changing bit by bit, all of the time."
The archipelago, the tundra, glaciers and the wildlife within surely form some of the most impressive true wilderness remaining in Europe, if not in all the settled world.
Feeling inspired? If you want a chance of seeing a polar bear, check out our Adventures in Svalbard.