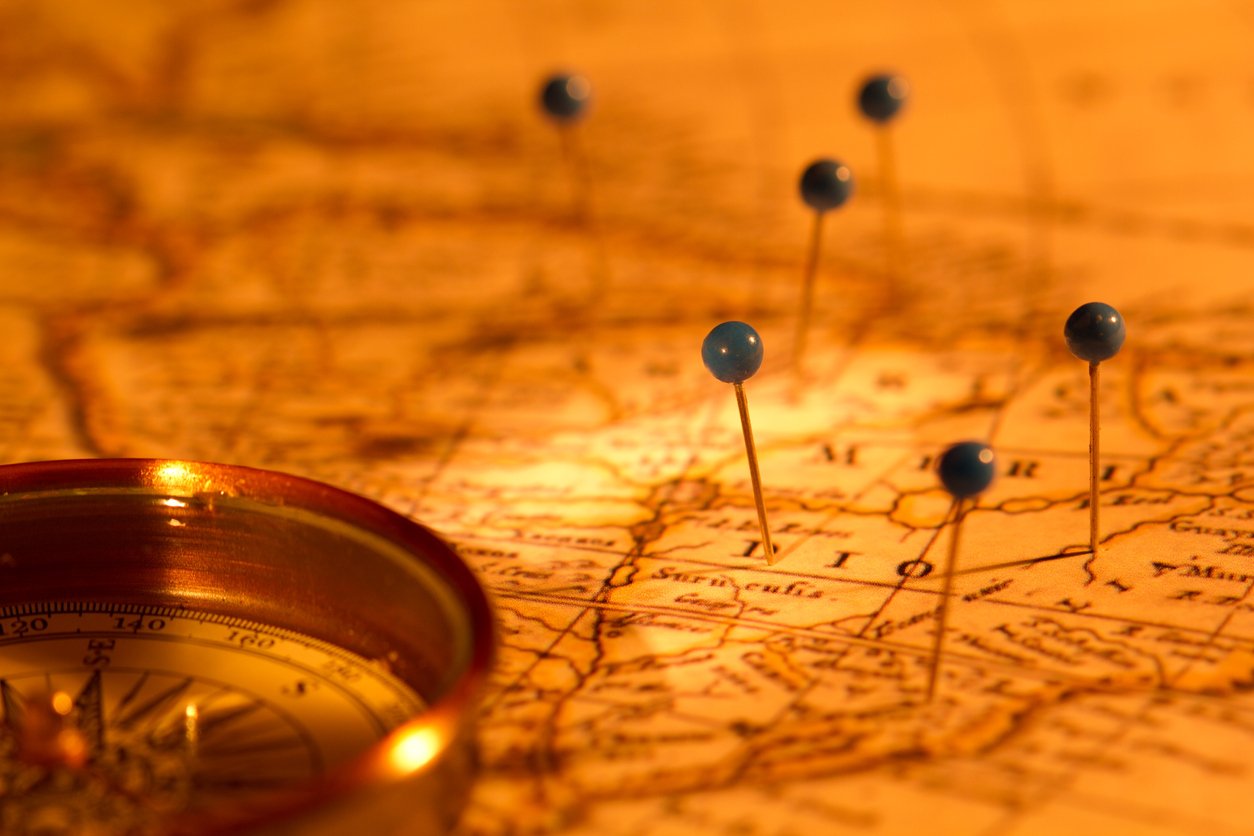 Famous explorers exist through the centuries. Ever since humans got the urge to travel, people have been exploring. As technology progressed, the quicker people could travel and the deeper people could explore into the corners of the world. These explorers' expeditions comes in all shapes and sizes – from those who ventured into solo travel to those who took whole crews with them.
In this article, there's a broad spread of famous explorers. From the super-famous that you definitely should have heard of, to the less famous but equally worthy. There's also a section of modern-day explorers, who are famous on the internet and in the media – if not anywhere else.
Famous explorers you should have heard of
Fame is relative. Here is a list of 11 explorers who are all long gone, but pioneered some form of adventurous exploration. Whether that was by foot or aeroplane, across the seas or into the snow. Each of them were travelling into the unknown. Some never came back and the end of their stories remain a mystery.
1. Isabella Bird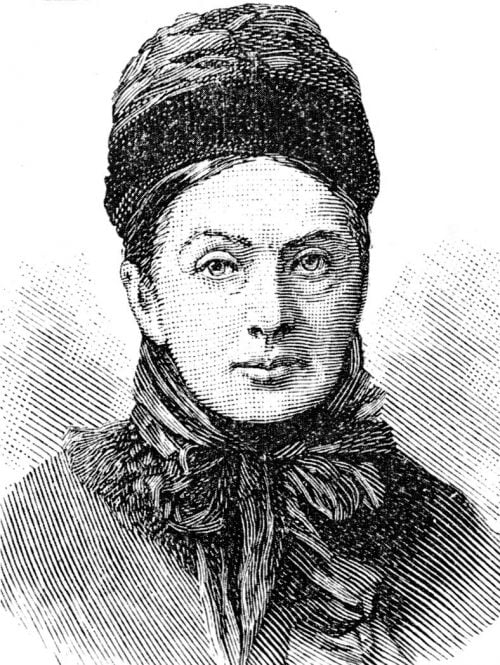 Dates of birth and death: 15th October 1831 – 7th October 1904
Isabella Bird (married name Bishop) is famous for becoming the first woman to be elected Fellow of the Royal Geographical Society. Don't worry, she was an explorer too. They had to have a reason to make her a fellow. She was a writer and explorer, travelling widely during her life. She was encouraged to spend life outdoors and travel due to ongoing ailments. This took her across the world, from America to Asia in a manner that was very unusual for women in her time.
2. Sacagawea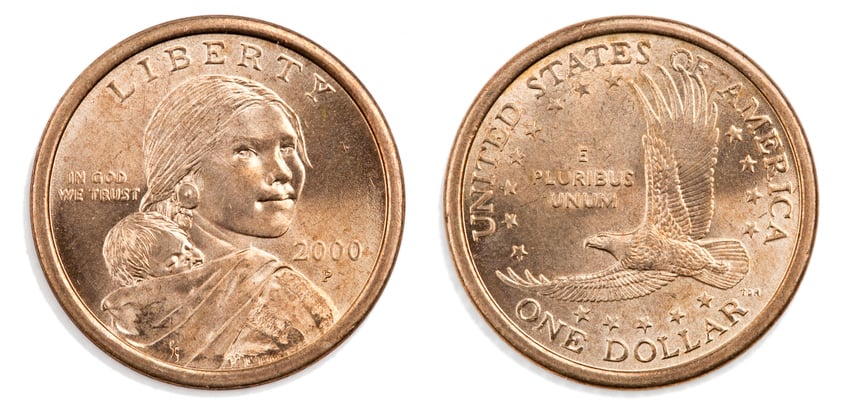 Dates of birth and death: May 1788 – 20th December 1812
Sacagawea was a Lemhi Shoshone American woman. She is a famous explorer because she helped the Lewis and Clarke Expedition, hoping to cross the new western part of America known as Louisiana Territory. Sacagawea acted as their local guide and interpreter for the duration of the expedition.
3. Amelia Earhart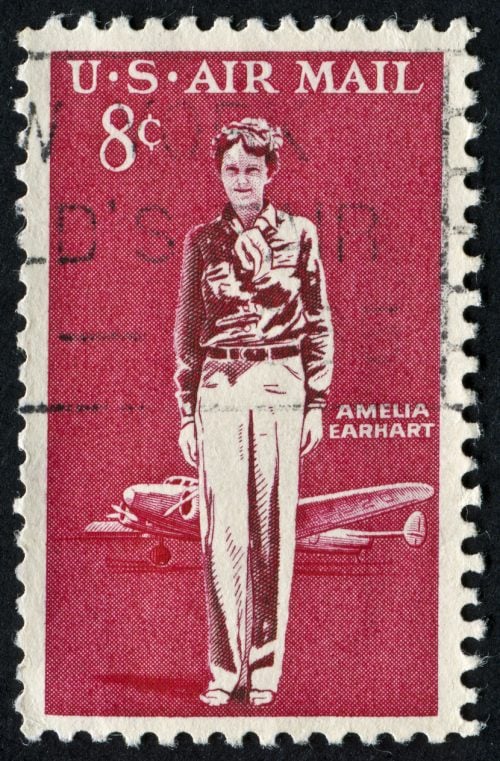 Dates of birth and death: 24th July 1897 – 2nd July 1937 (disappeared)
Amelia Earhart is famous for her exploration in the world of aviation. She was the first woman to fly across the Atlantic solo and she achieved many other world records (including altitude and speed records). The second time she tried to fly around the world was the last anyone ever heard of her. Her plane went missing somewhere above Howland Island in the Pacific. No one has ever found her body or her plane. What happened to her remains an unsolved mystery.
4. Francis Drake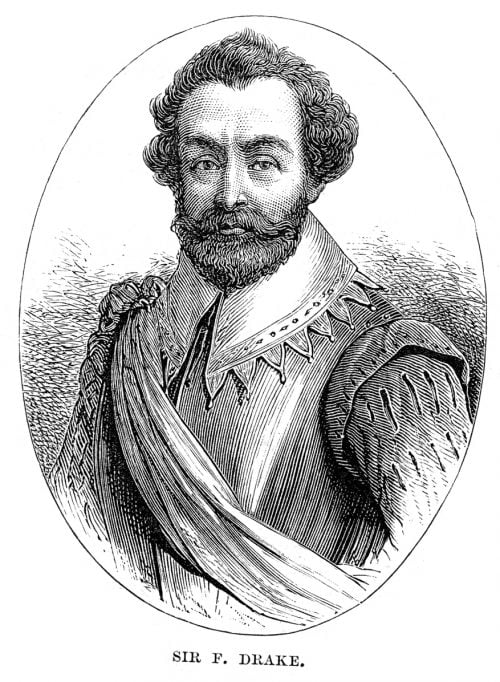 Dates of birth and death: c. 1540 – 28th January 1596
Sir Francis Drake was born in Tavistock, Devon to a farming family and was the oldest of 12 brothers. Drake's exploits at sea began at age 18, but he is most famous for circumnavigating the globe in a single expedition. He also made discoveries in the "New World" of South America and helped defeat the Spanish Armada in 1588. Drake has a reputation for being a pirate, mostly from his privateering (legal piracy) exploits against the Spanish – claiming treasure for Queen and country.
5. Ferdinand Magellan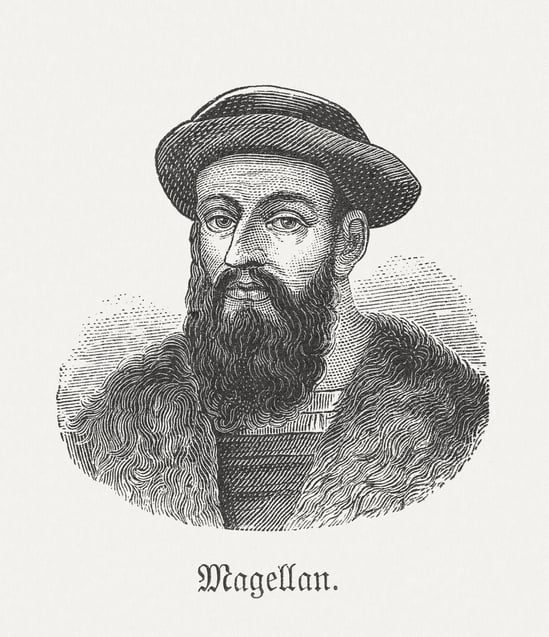 Dates of birth and death: c. 1480 – 27th April 1521
Ferdinand Magellan was a Portuguese explorer, who is most famous for circumnavigating the globe. Wait a minute – didn't you just say Francis Drake did that? Yes, I did. But here's the thing. Drake actually made it all the way around the globe. Magellan died before his ship had made it all the way around. His crew continued and finished the voyage, although only 18 men who set out from Spain actually made it back.
6. Christopher Columbus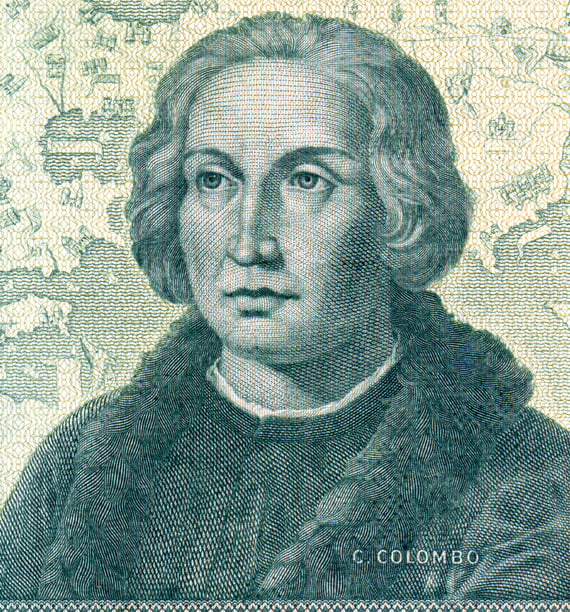 Dates of birth and death: 1st September 1451 – 20th May 1506
Christopher Columbus is widely known for his "discovery" of America. Of course, there were people already living there, so he was far from the first person actually there! Still, as far as his local peers were concerned, he discovered it. They were particularly surprised because he was trying to find a way through to Asia by sailing west instead of east. Columbus was born in Genoa, Italy but based himself in Portugal when not at sea. He tried and failed to persuade the Portuguese to support his expedition west, but eventually found patronage in Spain.
7. Howard Carter
Dates of birth and death: 9th May 1874 – 2nd March 1939
Howard Carter was a British archaeologist, who is most famous for discovering the tomb of Tutankamun in Egypt. This is exploring in a different sense: the past and the underground. It was the first-ever almost-untouched tomb of a pharaoh that had been discovered.
What made Carter famous was that all the treasure he found was said to be cursed. That's why none of the many grave robbers in Egypt had broken into the tomb. Sure enough, several men involved in the expedition and artefacts died from unusual circumstances within a few years… except Carter. He died at the age of 64 and is buried in Putney Vale Cemetery in London.
8. Leif Erikson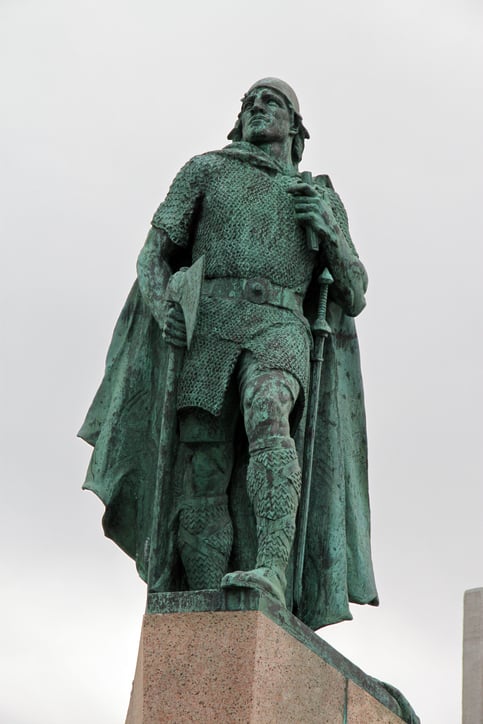 Dates of birth and death: c. 970 – c. 1020
Leif Erikson is a famous Icelandic explorer. He beat Christopher Columbus to America (sorry dude) and settled somewhere around the northern tip of modern Canada. They called this new place Vinland because of the grapes that grew wild in the country.
There was a famous children's cartoon involving Leif Erikson, Vikings and two modern children. One of whom had the line, "Please Leif, let us!" (If you get the vegetable pun, you should be proud).
9. Ernest Shackleton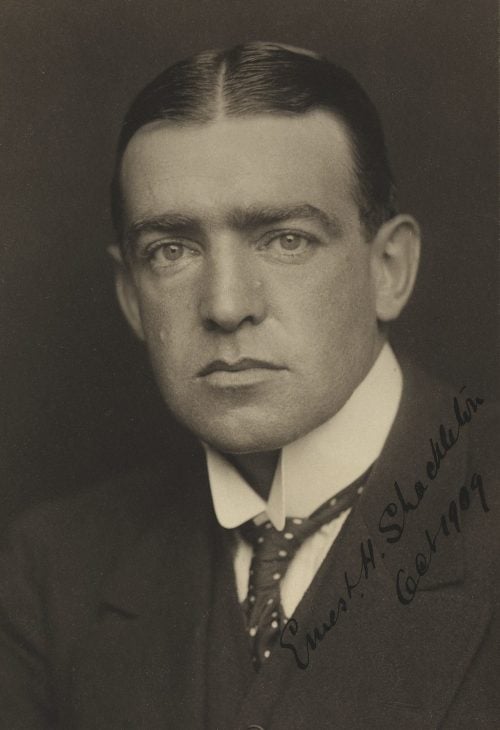 Dates of birth and death: 15th February 1874 – 5th January 1922
If you're interested in adventure, you've almost certainly heard of Ernest Shackleton and his famous expeditions to the polar regions. The best way to sum him up is probably to quote a newspaper ad he put out for teammates on his Antarctic expedition. It reads:
"MEN WANTED for hazardous journey, small wages, bitter cold, months of darkness, constant danger, safe return doubtful, honour and recognition in case of success." You get the picture.
Shackleton and various teams tried to cross Antarctica and reach the South Pole. He eventually died in South Georgia (after surviving World War 1) at the start of his fourth expedition to the Antarctic.
10. Nellie Bly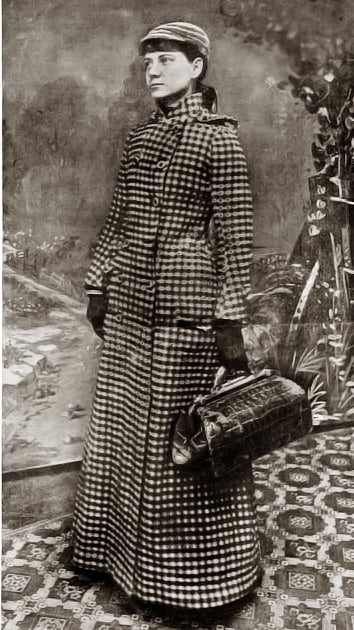 Dates of birth and death: 5th May 1864 – 27th January 1922
Nellie Bly is the pen name of the famous explorer and journalist Elizabeth Cochran Seaman. She is famous for travelling around the world in 72 days, long before it was considered normal by anyone's standards. Take that Phileas Fogg! In fact, her trip was actually inspired by the novel Around the World in Eighty Days. She wanted to turn it from fiction to fact and being a woman made it all the more sensational.
11. Colonel Percy Fawcett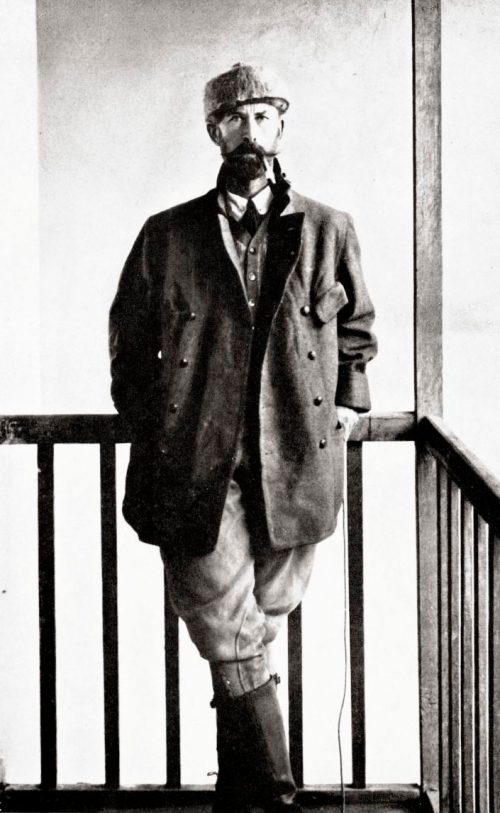 Dates of birth and death: 18th August 1867 – 29th May 1925 (disappeared)
Percy Fawcett was the pioneering explorer who was enlisted as a geographer to help map a country border in South America. During this expedition, he travelled upriver with a native guide who promised to take him to the river's source. On his way, he found evidence of civilised ancient cultures.
Fawcett and his team barely got out with their lives. Upon returning to the UK and telling people about the ruins he discovered, he realised he had to go back. No one believed him and it became a matter of pride.
Fawcett never returned from his second big expedition. It is supposed that he was eaten by the cannibalistic tribes in the area, or that he died of illness. None of his team members, including his son Jack, made it back alive.
12. Dervla Murphy
Dates of birth and death: 28th November 1931 – 22 May 2022
Dervla Murphy is famous – or even infamous – amongst the cycling community. This no-nonsense Irish lady has travelled the world far and wide, often solo, on her bicycle. She is most well known for her adventure cycling from Ireland to India, her memoirs from which are published in the book Full Tilt: Ireland to India with a Bicycle. Her subsequent books and travels took her across the world: from Ethiopia to Peru, Zimbabwe to Madagascar. She was still travelling well into her 70s and writing about the experience just as she always had.
Famous explorers you probably haven't heard of
Now, you've covered some of the really famous people. Excellent. But famous is a graduated scale and if you've heard of someone depends on your interests, what you read and who you talk to. So, as an added bonus, here are eight more famous explorers. They might not be in super-stardom, but they're all really interesting people.
1. Gertrude Bell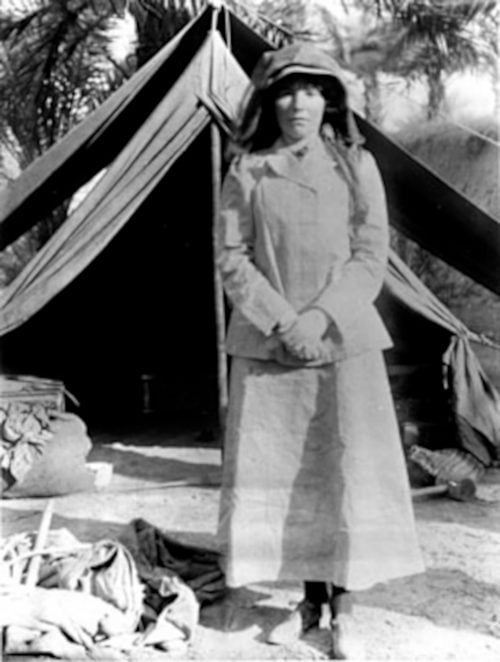 Dates of birth and death: 4th July 1868 – 12th July 1926
Gertrude Bell was a woman of many trades. She was an explorer, writer, archaeologist and geographer – who had a hand in British imperial policy-making too! Her travels took her often to Arabia and across the Middle East. During World War One, British Intelligence asked for her help to get people across the desert. She also recorded several mountaineering first ascents in Bernese Oberland, Switzerland and Gertrudspitze (2632m) are named after her.
2. Fridtjof Nansen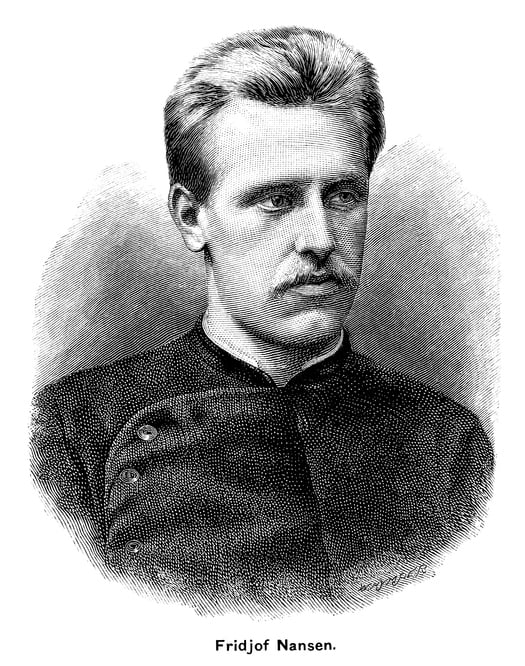 Dates of birth and death: 10th October 1861 – 13th May 1930
Fridtjof Nansen was a Norwegian explorer and scientist. He studied in zoology, but was captured by the idea of crossing Greenland. He and his team of six completed the crossing in 49 days on skis, but had to wait seven months for a boat to pick them up again!
Later, he reached the furthest North anyone ever had on an attempt to the North Pole. Although he didn't reach the pole, this was considered an enormous achievement at the time. Modern explorers in Team Fram are retracing Nansen's route across Greenland in 2020, celebrating the centenary Fridtjof Nansen's appointment as the high commissioner for refugees in the League of Nations.
3. Vitus Bering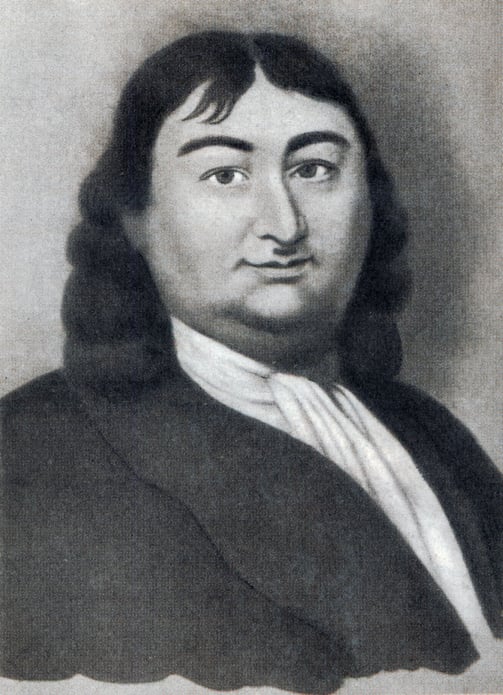 Dates of birth and death: 5th August 1681 – 19th December 1741
Vitus Bering was a Danish explorer and cartographer, who was an officer in the Russian Navy. He has many places named after him, including the Bering Strait (between Russia and Alaska), Bering Sea and Bering Island on which he died. His expedition from the Kamchatka Peninsula set out to map new land and establish if Asia and America shared a border.
4. Hiram Bingham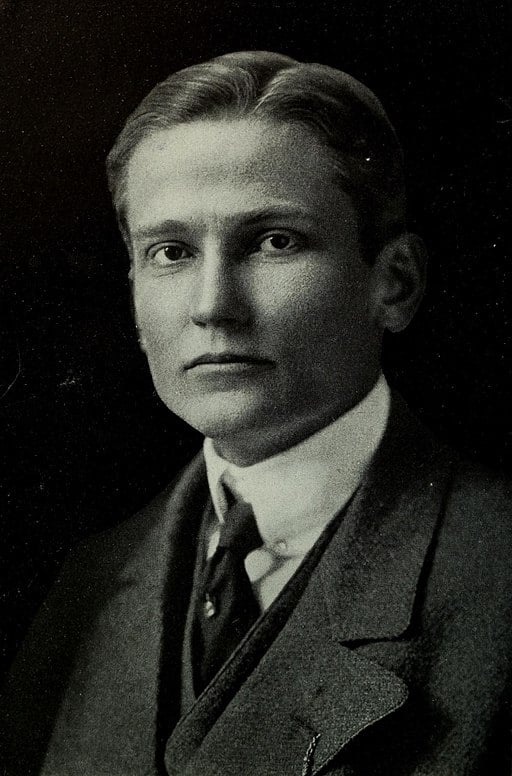 Dates of birth and death: 19th November 1875 – 6th June 1956
Hiram Bingham is the famous explorer that discovered Machu Picchu. He was an archaeologist with a great interest in the native peoples of South America. What most people don't know is that he was also the Governor of Connecticut! Machu Picchu has since become one of the wonders of the modern world.
You can read more about Bingham's discovery of Machu Picchu in: 10 Machu Picchu Facts You Probably Don't Know.
5. Beryl Markham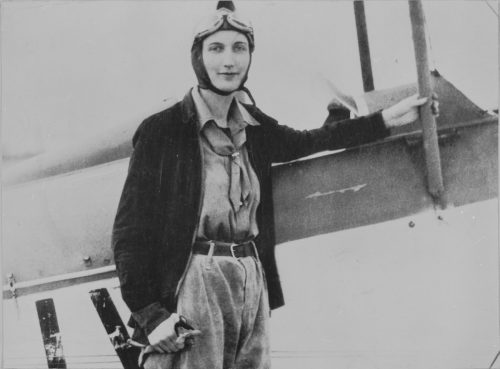 Dates of birth and death: 26 October 1902 – 3 August 1986
Beryl Markham was the first person to fly solo, non-stop across the Atlantic from east to west. She was a Kenyan aviator, whose exploits are recorded in her book West with the Night. She also spent time working as a bush pilot and a horse trainer.
6. Louise Boyd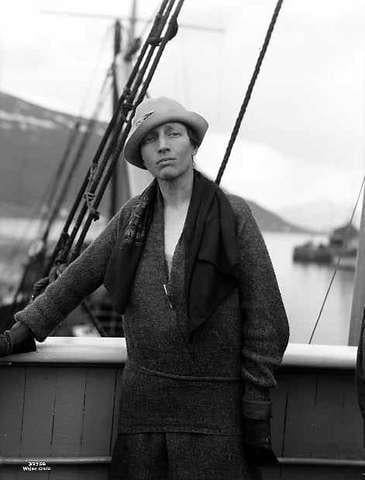 Dates of birth and death: 16th September 1887 – 14th September 1972
Louise Boyd was a pretty wealthy heiress who used her money to explore the world. Her family had part ownership in a gold mine in California and she inherited the family fortune in 1920. Four years later, she was starting her first Arctic expedition. She is unusual in the sense that every expedition she did was for fun. Most explorers say they have other more noble or scientific motives. Boyd was going to enjoy herself. Presumably with a good measure of Type 2 Fun in there too!
That's not to say that she didn't help when she could, though. Boyd led a series of scientific expeditions to Greenland in the 1930s, investigating botany. She also lent her ship to try to find other polar explorers who were know to have disappeared in the area.
7. Joshua Slocum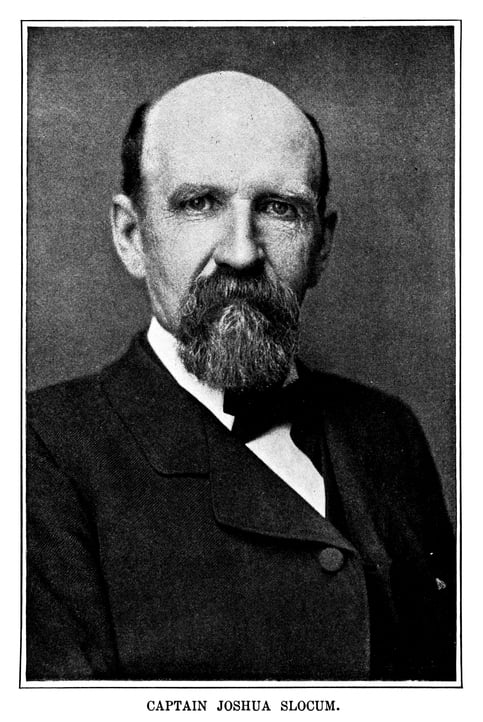 Dates of birth and death: 20th February 1844 – 14th November 1909
Captain Joshua Slocum is famous for sailing single-handedly around the world in his small (37 foot) boat, the Spray. To quote the international society in his name, "This historic achievement made him the patron saint of small-boat voyagers, navigators and adventurers all over the world". He departed from Boston harbour in 1895 and returned in 1898!
Like many famous explorers, he has a mysterious ending… Age 65, he set off on a solo voyage to South America from his home: a farm on an island called Martha's Vineyard in Massachusetts. No one ever heard from him again.
8. Rebecca Rolfe (aka Pocahontas)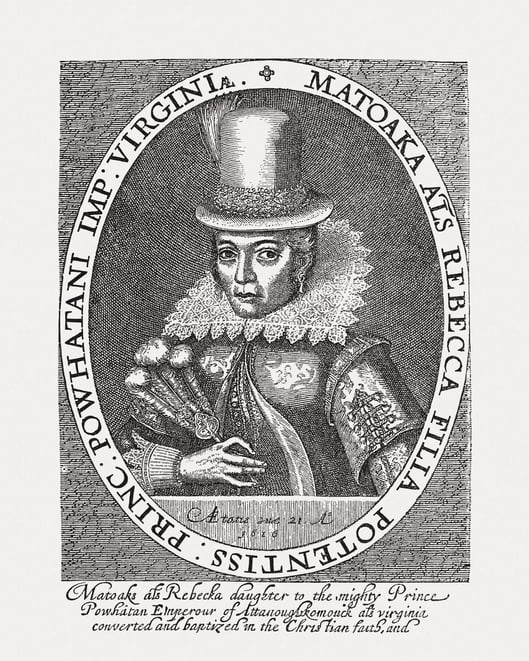 Dates of birth and death: c.1596 – March 1617
Exploration is all relative. We tend to take a very western viewpoint of exploration. "Modern" civilisation discovers "primitive" civilisation such as Columbus in America. But that "newly discovered" land was well known to the people already living on it and for them the "modern" world is the place to be explored and discovered. That's why we've included Rebecca Rolfe, more commonly known as Pocahontas.
Disney stories aside, Pocahontas was a real person. She married an English man, John Rolfe, at the age of 17 and travelled back to England with him.
Modern famous explorers
It's easy to think that the age of exploration is over. Particularly when all the famous explorers seem to have died hundreds of years ago. We've tried to balance out really famous, really old explorers with less famous but still breathing explorers. They might be really famous one day, but the likes of Drake and Pocahontas have had several hundred years' headstart on their PR campaigns.
1. Alison Hargreaves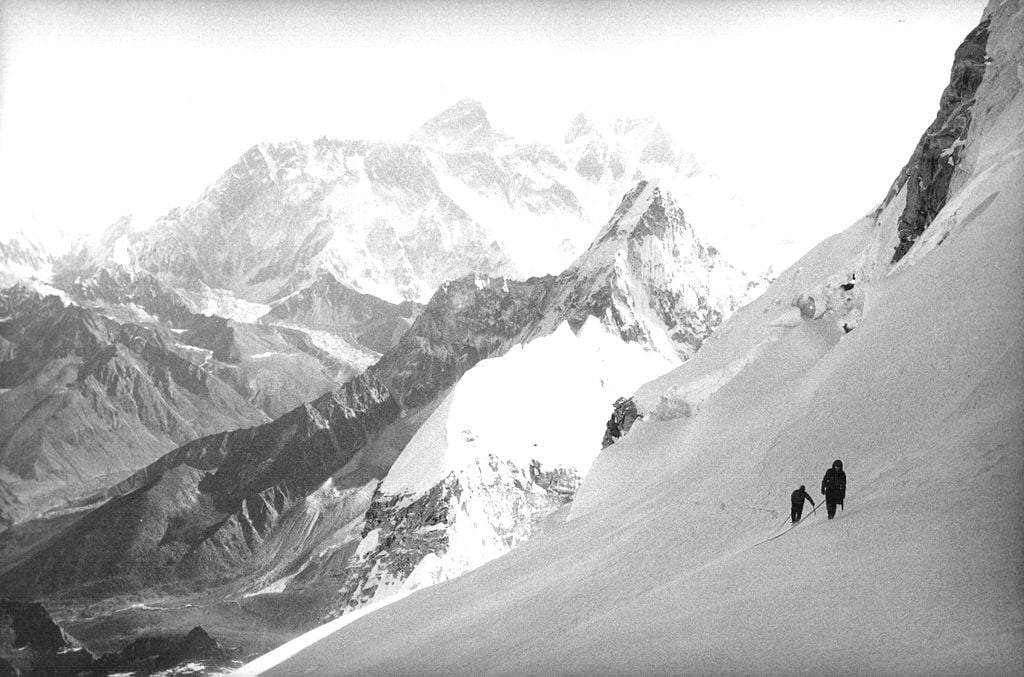 Dates of birth and death: 17th February 1962 – 13th August 1995
Alison Hargreaves was a mountaineer who died on her descent from the summit of K2 in a storm. She explored the limits of human ability in the high mountains of our world. Notably, she summited Mount Everest solo and unsupported without the use of supplementary oxygen. It was her goal to climb the three highest mountains on the planet unaided. Hargreaves is also famous for her successful ascent of the North Face of the Eiger whilst 6 months pregnant with her son.
2. Sarah Outen
Dates of birth and death: 26th May 1985 – present
Sarah Outen is most famous for her mammoth human-powered adventure: London 2 London via the World. She set out along the River Thames and crossed the world by rowing, kayaking and cycling. This feat took her four and a half years to complete as she was plagued by bad weather and unexpected setbacks. Outen is also famous for being the youngest women and first woman to row solo across the Indian Ocean.
3. Felicity Aston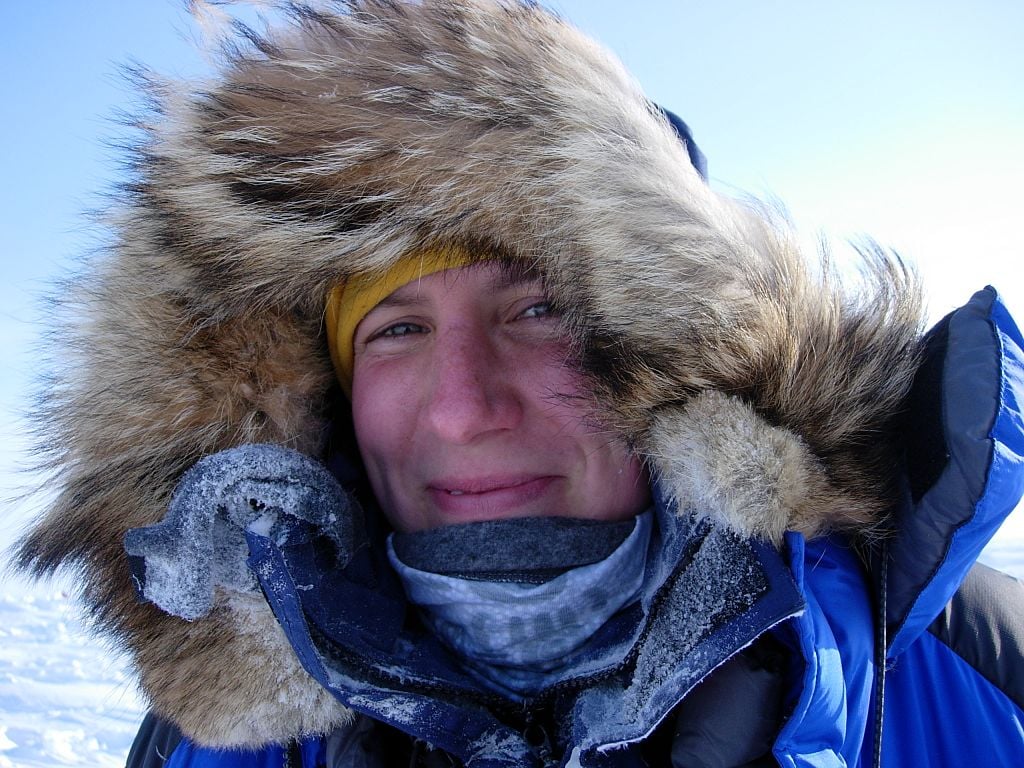 Dates of birth and death: 7th October 1977 – present
Felicity Aston specialises in cold expeditions. In 2012 she became the first woman to ski alone across Antarctica. It took her 59 days to ski 1744km and into the record books. More recently Aston led the Euro-Arabian expedition to the North Pole, formed of a group of 9 women from across European and Arabic nations. The secondary mission of the group was to foster greater dialogue and understanding between women from Western and Arabian cultures.
4. Leon McCarron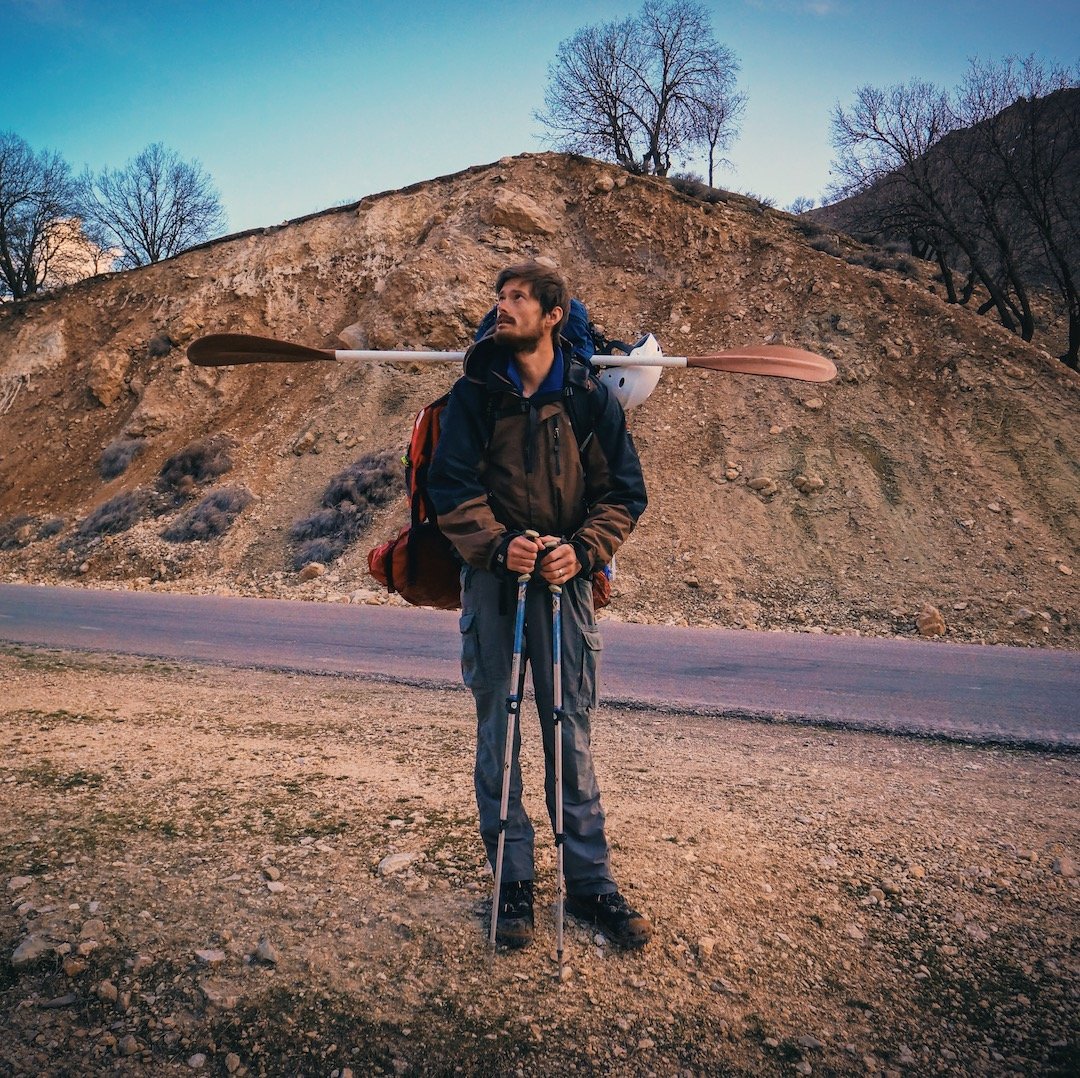 Dates of birth and death: 1986 – present
Leon McCarron is a Northern Irish adventurer, most well known for long walking expeditions. His walking exploration has taken him to Kosovo, Armenia, the Holy Land and Iraqi Kurdistan. Plus he has pulled a cart across the Empty Quarter and ridden across Patagonia on horseback. McCarron's journeys are often connected by "seeking out stories of humanity and nuance in parts of the world that are often demonised or misunderstood by Western media." He is exploring human understanding and culture – usually making films or documentaries in the process.
5. Wasfia Nazreen
Dates of birth and death: 27th October 1982 – present
Wasfia Nazreen is a Bangladeshi mountaineer. She was named the National Geographic Adventurer of the Year and one of their Emerging Explorers in 2016. Her most famous feat is climbing the Seven Summits – not because it hasn't been done already, but because of her cultural heritage. Bangladesh is coastal and very flat. Most people there haven't ever seen a mountain. Girls are also discouraged from outdoor activities. Nazreen said, "I was told I couldn't bike because it would take my virginity and other nonsense. I'm doing this for myself and for the little girls back at home."
6. Benedict Allen
Dates of birth and death: 1st March 1960 – present
"For me personally, exploration isn't about conquering nature, planting flags or leaving your mark. It's about the opposite: opening yourself up and allowing the place to leave its mark on you…"
Benedict Allen is the closest to the olden day famous explorers that I can find. He often makes it into the news for "disappearing" when he is late back out the jungle. He always shows up eventually. Allen has spent time living and befriending indigenous peoples in some of the most remote areas of the World.
More recently he is revisiting and trying to track down individuals in these nomadic tribes who helped him when he was younger.
All these people awoken your inner explorer? Check out our adventure holidays to start exploring the world.