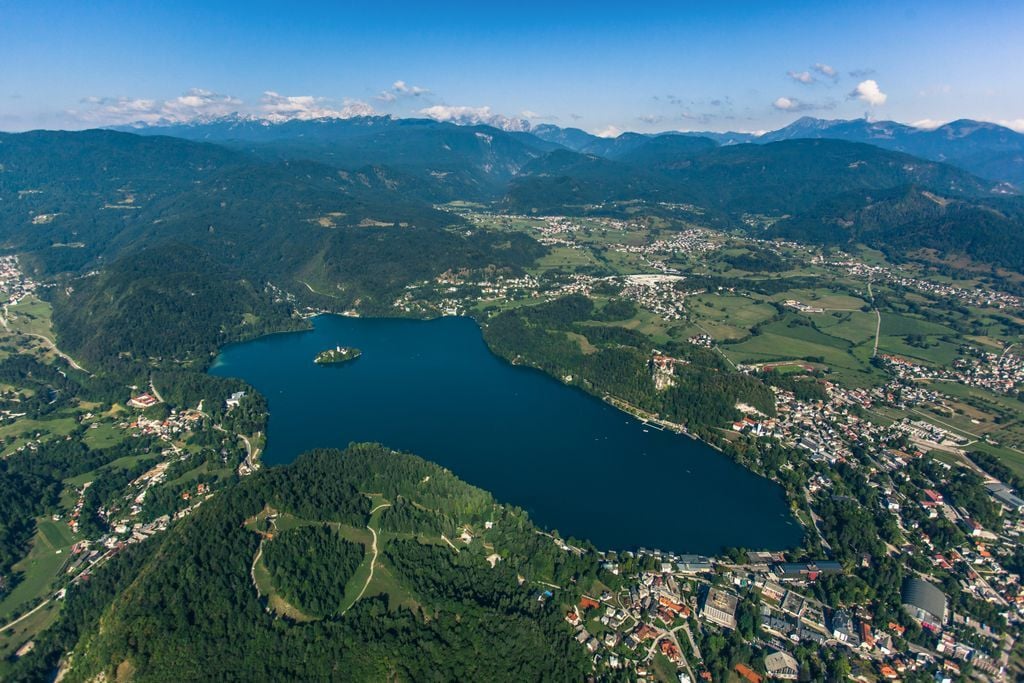 Europe's secret is getting out. Slovenia is becoming recognised as an influential player on the world's sustainable tourism stage. Never mind the fact that it's an adventure playground that's only recently starting to come onto the map. As a result of Slovenia's work in sustainable tourism, the country has been named the world's first 'Green Destination' by the Netherlands based NGO, Green Destinations. Slovenia is helped by its improving infrastructure, the breathtaking national park, a world class mountain range, astonishing karst cave systems and the competitive price tag.
Slovenia has something for most adventure pallets. It has water, it has mountains, it has caves – the only thing it doesn't have is beaches! Perhaps that's why nearby Croatia receives many of the visitors, while Slovenia remains a quiet oasis. Still, with more than enough to do for mountain bikers, hikers, mountaineers, paddlers, wild swimmers, snowshoers, skiers… you get the picture. They're doing pretty well. But don't just believe the hype. Here are some reasons you should take the plunge and discover Slovenia for yourself.
1. Ljubljana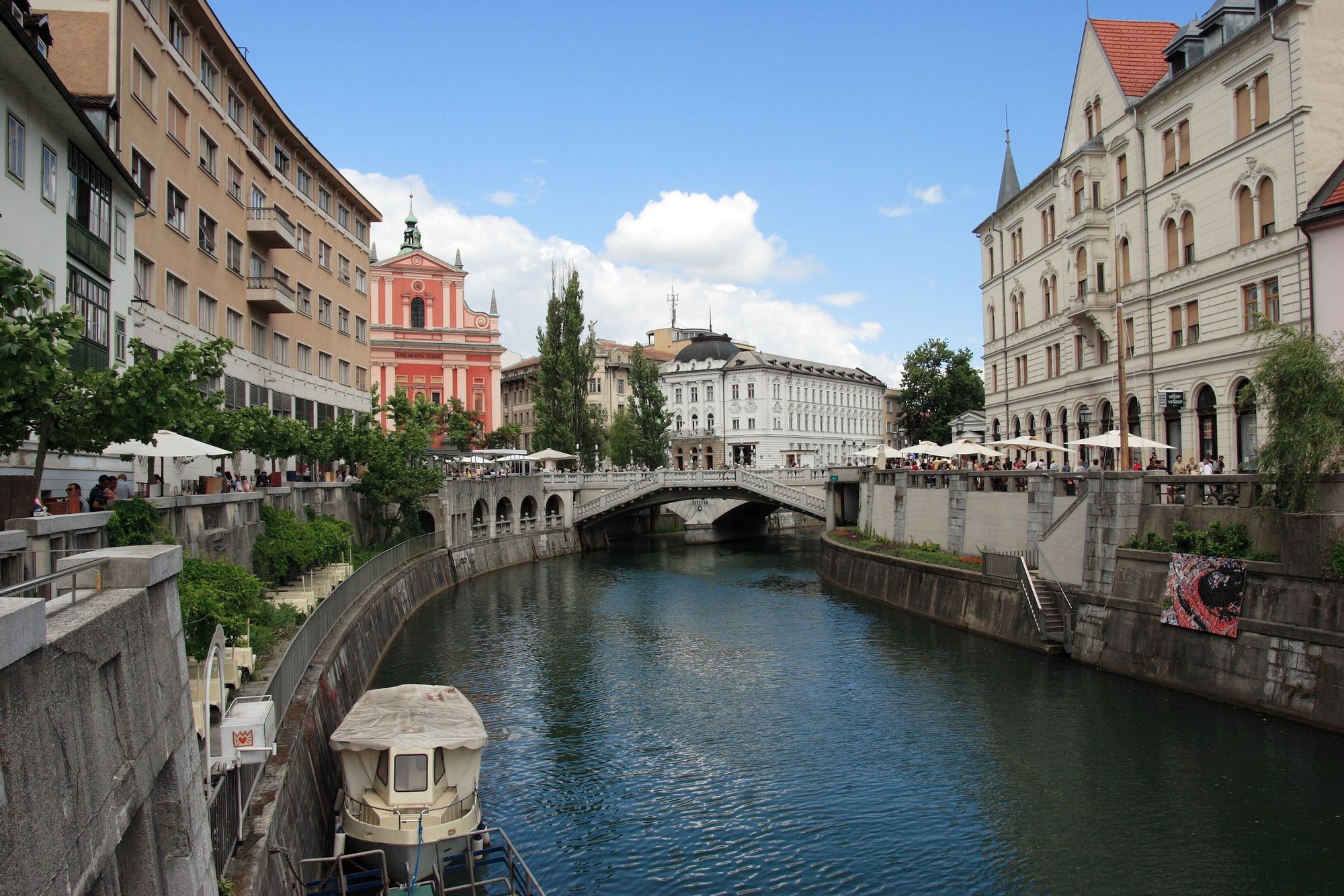 This city is the capital of Slovenia and an adventure capital for visitors and tourists alike. This city is a mix of old and new. The beautifully quaint old part of the city is characterised by the architecture of Jože Plečnik, who is responsible for the landmark 'Triple Bridge' and the 'Dragon Bridge.' You could easily spend a whole day looking at architecture in Ljubljana, if that's what floats your boat.
Alternatively, you could get in an actual boat and experience the architecture from the water. A nice sort of cultural and adventure mix. For example, Jože Plečnik's works of art hang over the deep-blue, uncontaminated Ljubljanica River, which is open for canoeing and stand-up paddle-boarding. Just to get you in the mood, here's a video of some people enjoying the river on SUPs. Looks pretty good, doesn't it.
In the centre of this green city, you'll find the Preseren square, which hosts year-round concerts, festivals, theatre shows, fairs and exhibitions. Plus, if you like dragons, you're in for a treat! These creatures can be found all over the city in statues, on gates and houses. You could play Where's Wally with dragons… except that dragons don't tend to wear striped t-shirts and hand around in crowds of people.
2. Triglav National Park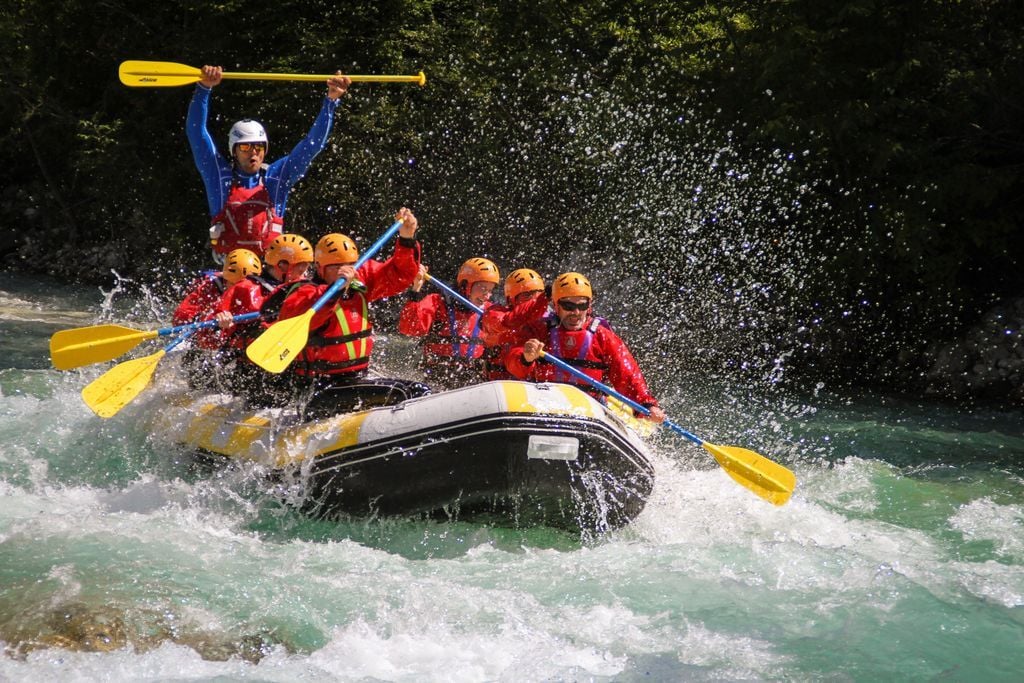 The Triglav National Park is the only national park in Slovenia – although they make up for that with its size. It is home to the Julian Alps, a mountain range that borders on nearby Italy and Austria. Chief of the Julian Alps is Mt Triglav: the highest mountain in the country. Hiking Mt Triglav is a challenge, plus the via ferrata route you need to master to reach the top. Getting to the summit is a right of passage for Slovenians – apparently you aren't a proper Slovenian until you've done it! Even if you aren't Slovenian, or don't want to hike the highest peak, just hiking in the national park is well worth it. With its striking and diverse scenery, gorgeous long views (and did we mention the mountains?) it is more than worthwhile.
There are two major rivers in Slovenian, the Soca and the Sava, that cut through the national park. These two huge rivers provide ample opportunity for white-water rafting. Get yourself in a raft and you'll have an incredible – if rather damp – day out. The fast flowing melt-water is far from warm, but provides an exhilarating ride.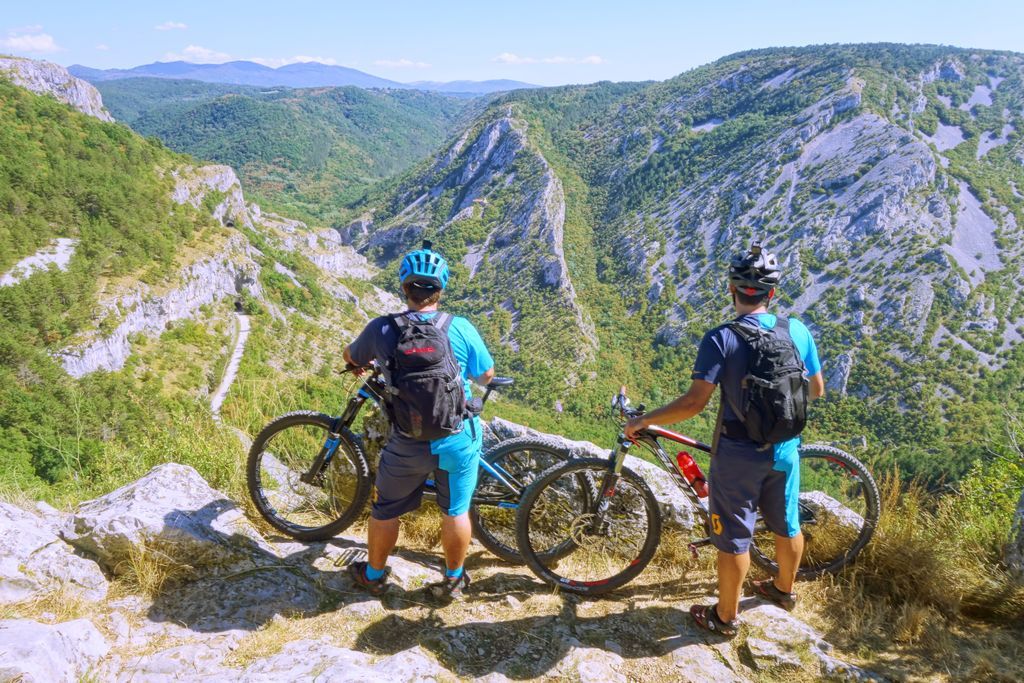 The park's canyons, Grmecica or Jereka, are two natural playgrounds in the park's heart. There is plenty of opportunity for canyoning! The downhill tracks found in the ski-town of Kranjska Gora has earnt the Julian Alps a position of respect amongst mountain bikers.
3. Krizna Cave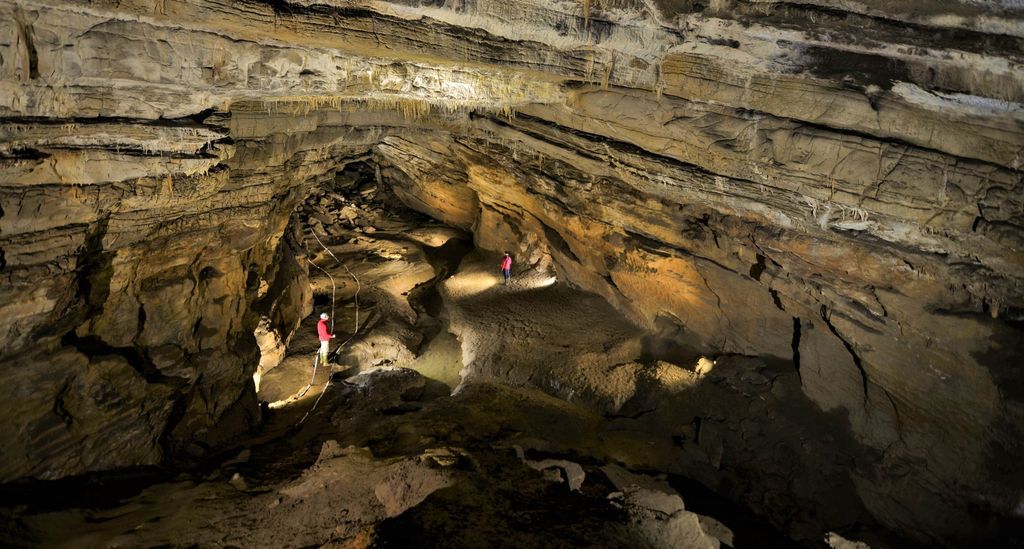 The karst cave systems under Slovenia are particularly impressive. We'll leave you to look up exactly what krast means, but basically it's a type of rock that forms lots of cool tunnels, holes and caves. Perfect for caving and exploring the world under our feet.
The Krizna cave, Slovenia's only naturally preserved karst cave, has a total of 22 lakes inside. These caves are separated by slowly growing, fragile sinter barriers. These barriers are extremely fragile and as a result, the number of visitors is restricted each day. Despite the lack of nutrients, this cave system has ranked 4th in the world for biodiversity.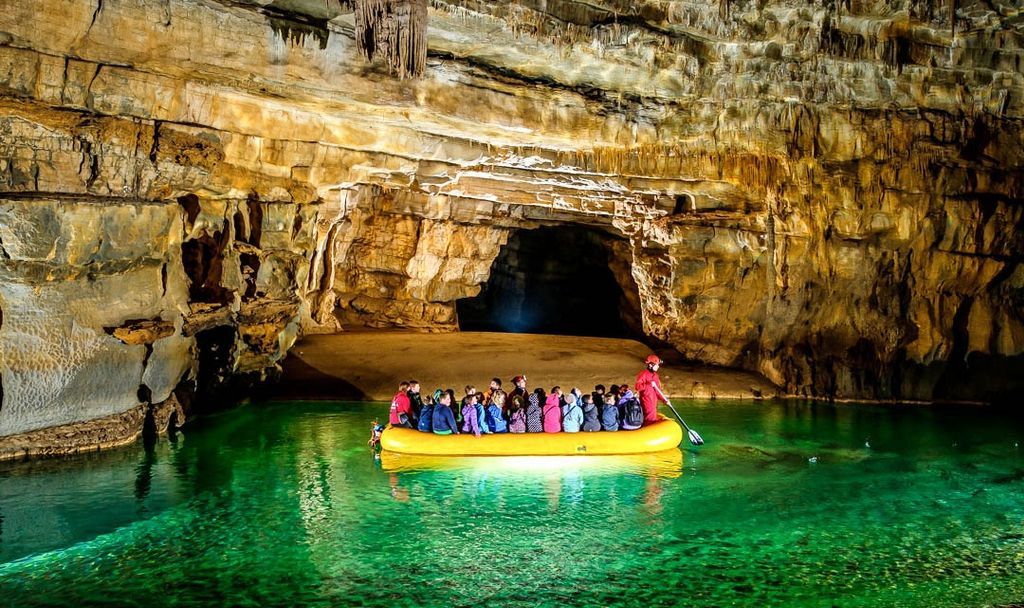 In this cave system, you'll also find remains of the mysterious and now extinct Cave Bear. New archaeological artefacts are also to be found, suggesting that our ancient ancestors used the caves as a hiding place. This curious, underground world has a rich history that shouldn't be missed.
4. Bled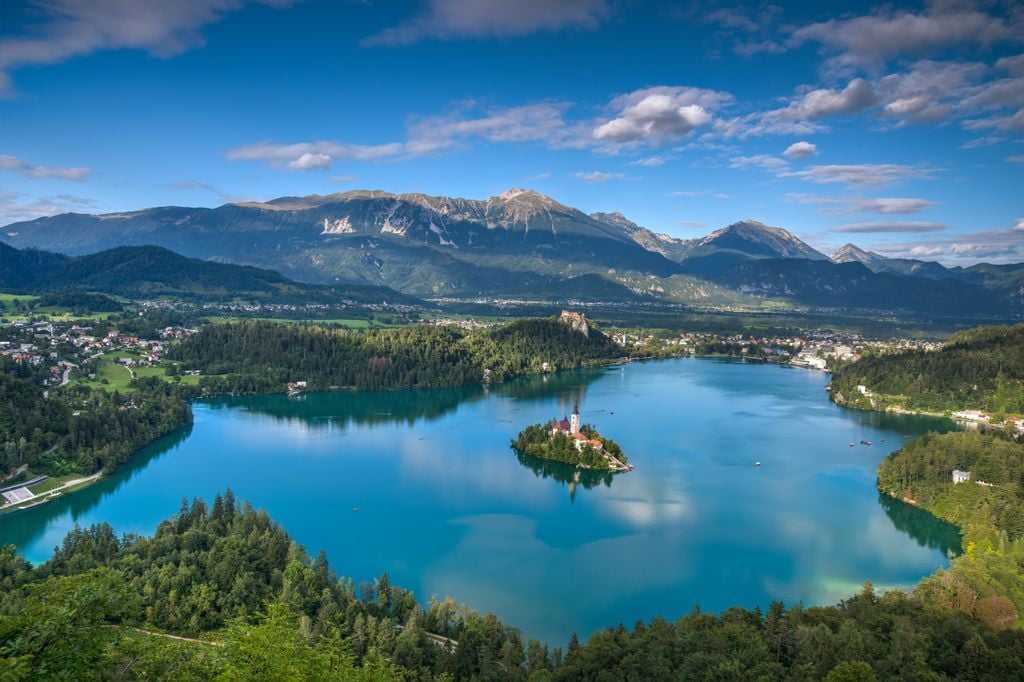 Situated on the Southern foot of the Karawanks mountain range, Bled draws visitors worldwide, and for good reason. Lake Bled itself is a huge attraction and has a picturesque church sitting on island in its centre. You have probably seen a picture of it on Instagram… Before the church on the island in the middle of Lake Bled, an ancient temple devoted to Ziva, the Slavic goddess of fertility, stood there. A local Bled tradition is for a husband to carry his wife up the steps on the day of their wedding.
The town has an authentic, slavic charm and provides a gateway to the adventure hotspot of the Julian Alps. There is far more to do here than take an Instagram snap. Overlooking the lake is a castle and there are walk-ways through the forests on the shores of Lake Bled. It's possible to go swimming in the lake, or paddle your way out into the blue. That's a serious lot of effort to photo-bomb your friends, but is probably worth it!
Explore our collection of Slovenian adventures further, hiking among the peaks of Triglav National Park, to stand up paddle boarding in the Soča Valley, to wild swimming in Lake Bled.