The best hikes in Yosemite National Park will leave you staring down the barrel of truly remarkable views, from the granite rock faces of the Half Dome and El Capitan, an iconic climbing wall now synonymous with Alex Honnold and his Oscar-winning Free Solo, to the Bridalveil Falls and the famous Tunnel View, which you can actually see from the road, without any hiking at all.
Despite the great roadside views, the best hikes in Yosemite Valley not only offer views which are just as sweeping, but which also get you a little further away from the crowds, and often take you into nature first. In this Yosemite hiking guide, we're going to look specifically at some of the best Yosemite day hikes, most of which will take you on a tough climb resulting in remarkable views.
Here are five of the best hikes in Yosemite National Park.
Yosemite National Park: The Basics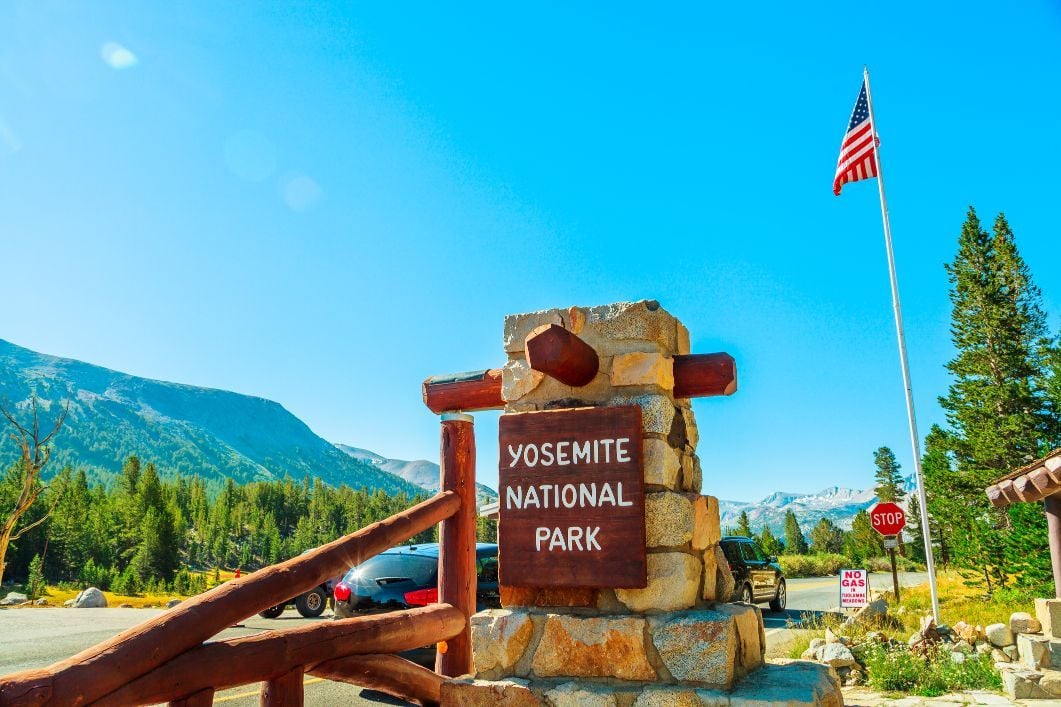 Before we dive into the hiking routes, it's good to get a feel for Yosemite National Park. Where is it? What is it? What kind of fluffy animals can you find inside? These are the important questions. First though, a bit of history.
Yosemite actually played a really quite important part in the development of national parks as a concept. The Scottish-born conservationist John Muir's passionate writing about Yosemite was incredibly influential in early conservation discussions, and the three-night camping trip Muir took with President Roosevelt in Yosemite in 1903 is often said to have shaped US conservation policy. In 1906, Roosevelt would sign a federal law making Yosemite Valley and Mariposa Grove part of the Yosemite National Park. "God has cared for these trees, saved them from drought, disease, avalanches, and a thousand tempests and floods. But he cannot save them from fools," Muir wrote, among many other quotable lines.
Yosemite is in California's Sierra Nevada Mountains, 32 miles east of Mariposa and a good five-hour drive north of Los Angeles, or only four hours drive east from San Francisco. Yosemite is a large space for sure, but it's not absolutely enormous in terms of US national parks (at 3,027km²), and the Yosemite Falls are one of the latest waterfalls in the world, crashing down the granite rock from 2,425ft.
There are over 400 species of animals in Yosemite National Park, including approximately 90 species of mammals and over 260 types of bird. Keep your eyes open for black bears, Californian red-legged frogs, Sierra Nevada bighorn sheep, cougars, deer, foxes and more.
5 of the Top Hikes in Yosemite

1. The Half Dome Trail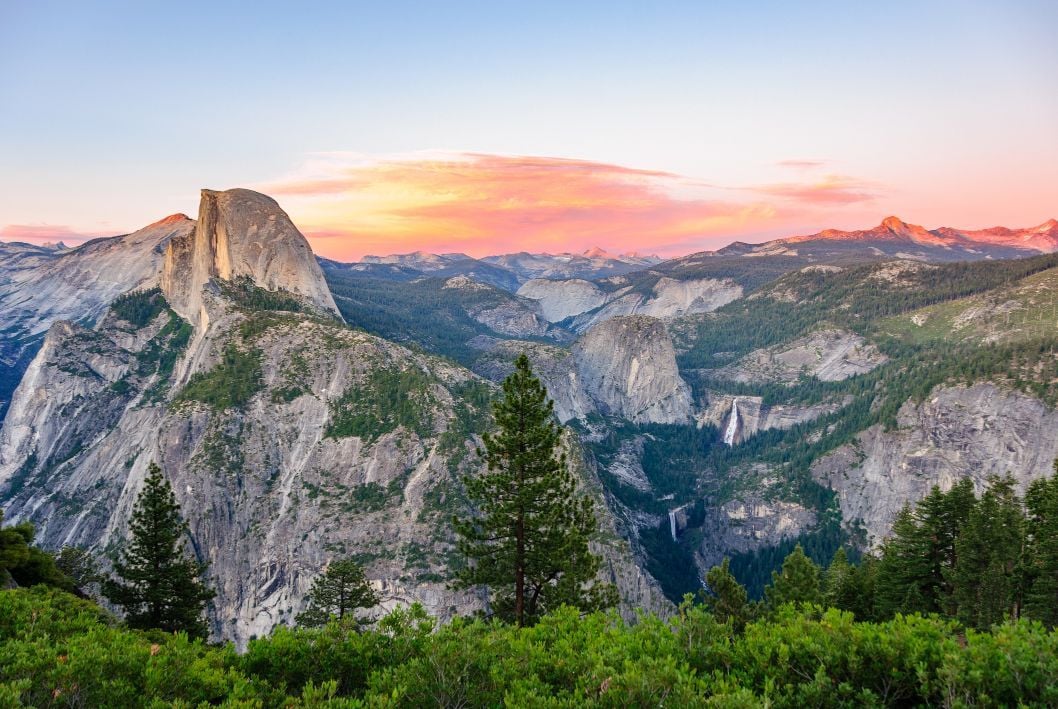 Approx length: 17 miles round trip
Location: Happy Isles (Yosemite Valley shuttle stop #16)
This route will take you all the way to the top of the Half Dome, one of the most iconic sites in all of Yellowstone National Park. It's not easy though. In fact, from the valley floor, you're looking at around a 17-mile round trip (taking anywhere between 10-14 hours) with a cable rope to take you to the top. and you actually need a permit to climb the subdome and cables.
These permits are balloted, and have been since 2013, before which large crowds on the cables were creating a particularly dangerous environment going up the steep slope. Hundreds of permits are given out a day - so you do have a fair shot at getting one, but demand is high. You enter the ballot in March and find out the result in April. About a quarter of people who apply get a permit, so good luck. The remarkable hike is well worth the organisational effort, though.

Starting on the valley floor, the route takes a beautiful path around the Vernal Fall and Nevada Fall, then behind the dramatic Liberty Cap rock. After that you'll climb up through Sequoia forests and up the subdome, and to the top of the Half Dome via the cables. In total it's a climb of over 4,800 feet.
The hike up the Half Dome Trail actually first starts with the Mist or the John Muir Trail. If you go up one, you can come down the other, meaning that this route not only gets you to the Half Dome and the remarkable viewpoint at the top, looking out over all Yosemite, you also get to sample two of the other best hiking trails in Yosemite National Park. Honestly, the only reason those two trails aren't on this list in their own right is so that we don't end up repeating ourselves. If you miss out on the ballot for Half Dome, they're certainly both still worth a hike.
The misty staircase to Vernal Fall is remarkable, the cable route steep, smooth and slippery (don't underestimate it!) and the Muir Trail on the way back down a little more gradual in gradient than the Mist Trail, with great views out over the Nevada Fall. This is definitely one of the best day hikes in Yosemite National Park - but it's also one of the most challenging.
2. Snow Creek Trail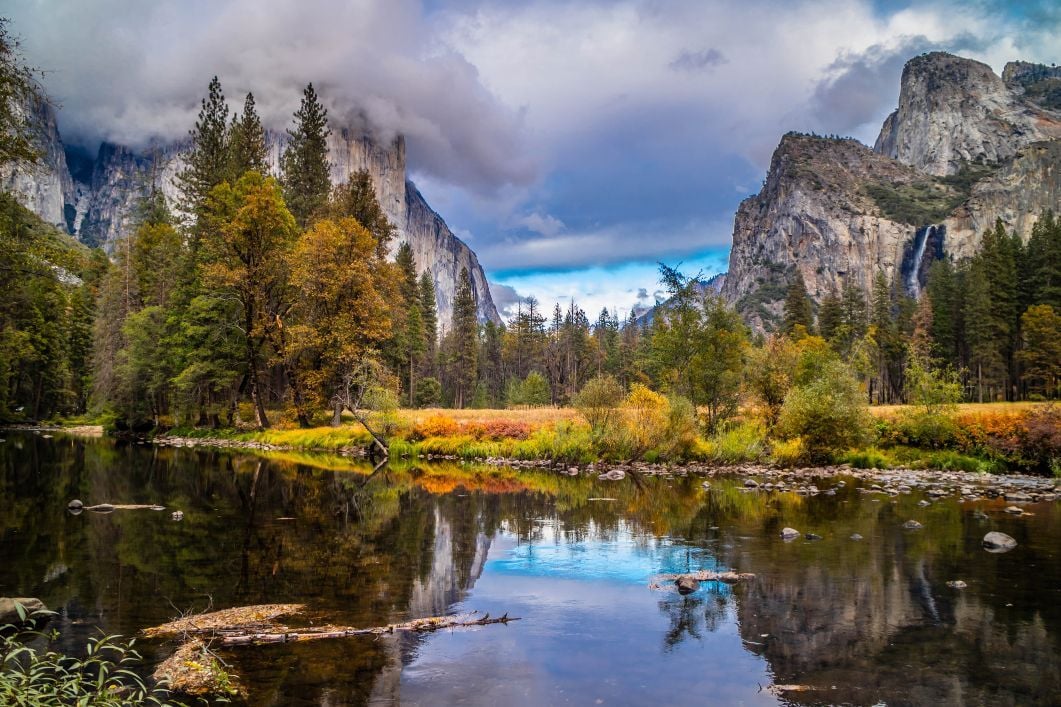 Approx length: 9.4 mile round trip
Location: Mirror Lake Trailhead (Yosemite Valley shuttle stop #17)
Another big climb from the valley floor of Yosemite up to big mountain views, the Snow Creek trail is a six or seven hour roundtrip, and will demand a lot from you physically.
You start on the Mirror Lake Trail, then will soon come to the junction of the Snow Creek Trail. From here, ascend out of the Tenaya Canyon (uphill, very much uphill), taking switchback after switchback as you climb until you eventually reach a viewpoint of the landmarks, including Half Dome, Quarter Domes and Clouds Rest, after a while.
What's great about this trail is that though the climbing is tough and steep, you get rewarded with views which unfold as you go. After that viewpoint from the switchbacks, you'll only going to climb higher and get even better lookout points.
To get the best view though, the challenge lies ahead, in the path to footbridge that asks you to climb 2700ft in a short period of time. Is this the toughest route running out of the Yosemite Valley? Quite possibly. Does it also offer some of the best views of Half Dome and the Tenaya Creek Canyon in the entire national park? You know it.
3. Columbia Rock & Upper Yosemite Falls Trail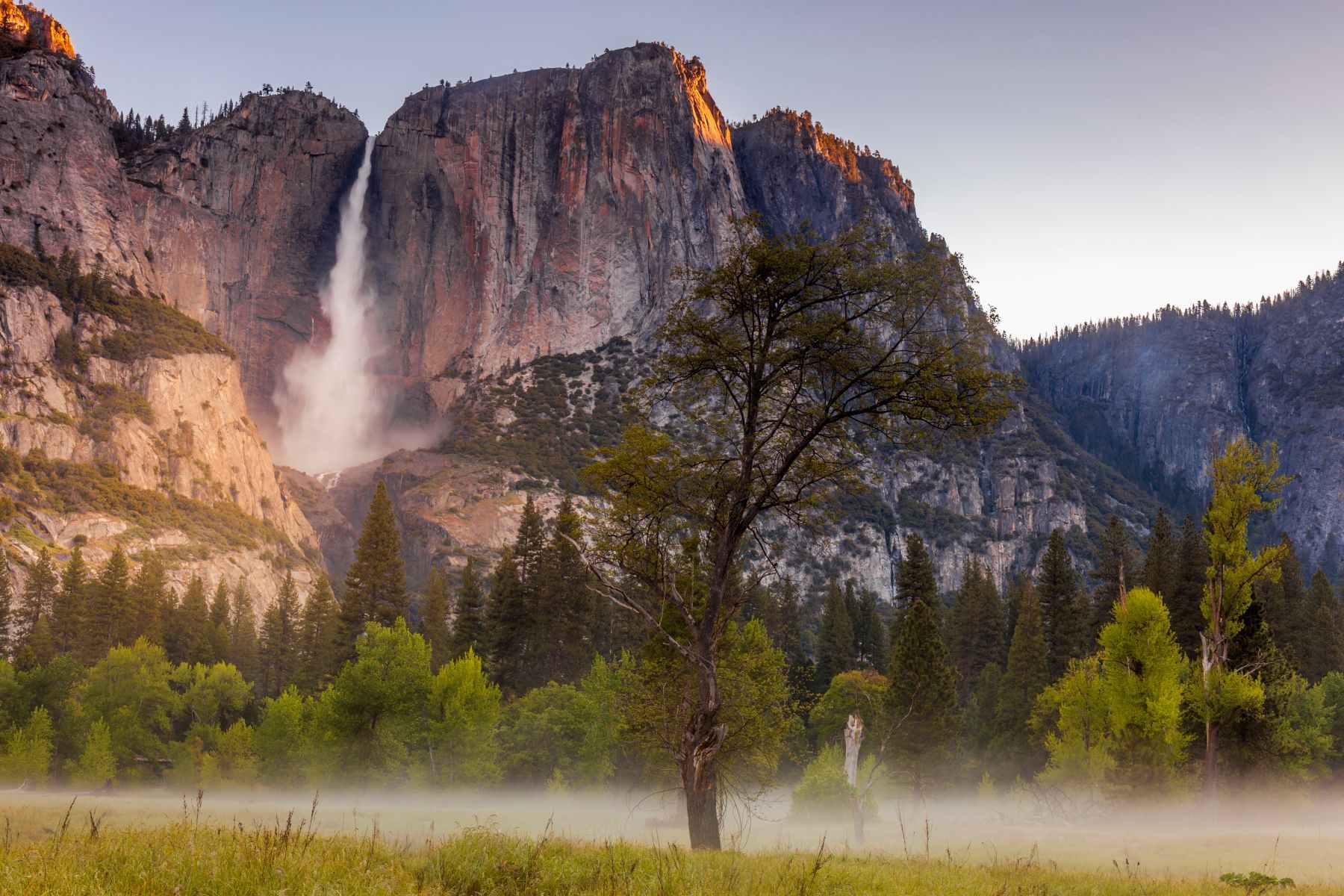 Approx length: 7.2 mile round trip
Location: Camp 4 area (near Yosemite Valley shuttle stop #7 and El Capitan Shuttle stop #2)
The Yosemite Falls trail is one of the oldest in the national park, dating all the way back to 1873, when its construction first begun. To be fair, if you were going to build a trail to somewhere, this isn't a bad place to do it. The Yosemite Falls are North America's tallest waterfall, and the trail leads you all the way to the top.
Your maybe sensing a theme here, but this is another trail which is going to start you off on the valley floor and switchback you all the way to a very high viewpoint. When you climb 1000ft to Columbia Rock you'll get a real big lookout point - one of the only places you can get Yosemite Falls and Half Dome in the same photograph.
Next it's a fairly simple path for another 0.5 miles before the switchbacks resume and you head to the top of Yosemite Falls. Make no mistake, this staircase workout is going to be tough. At the summit you'll find the small creek that feeds the mighty waterfall, and you can extend the hike to Yosemite Point or Eagle Peak.
It's worth noting that there isn't water in these walls year round. The best months to go to see the falling water are May, June, July and occasionally in the fall or Spring. If you're after an easier route that offers great views of the falls, consider the Lower Yosemite Falls trail. The Upper Yosemite Falls route can take anywhere from six to 10 hours depending on pace.
4. The Four Mile Trail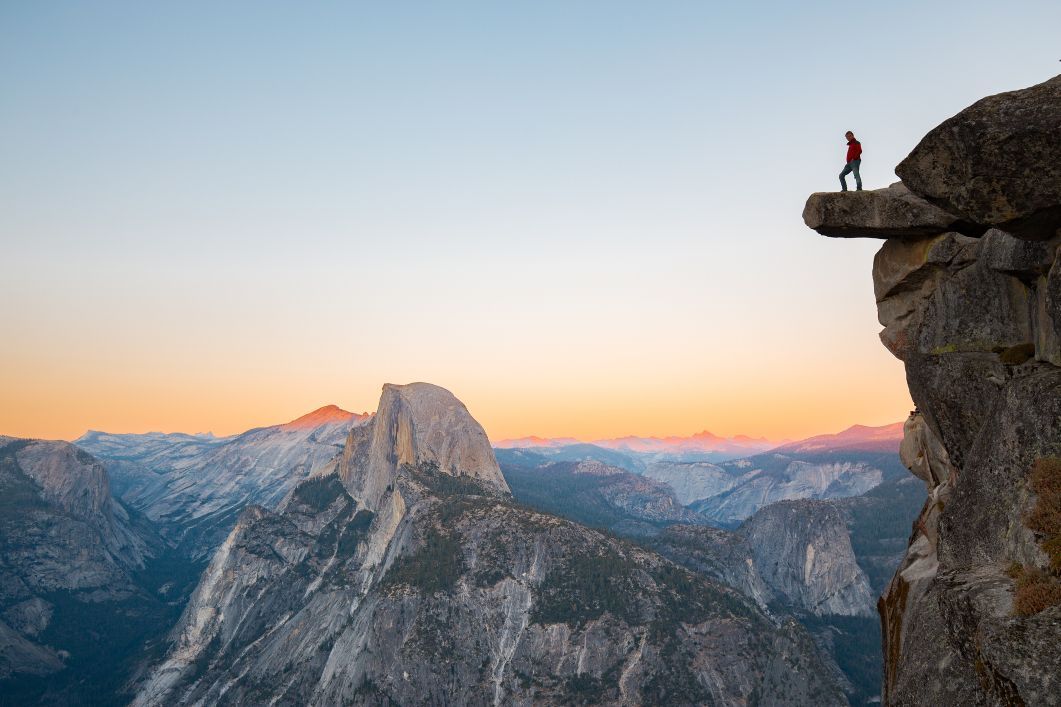 Approx length: 9.4 mile round trip.
Location: Four Mile Trailhead along Southside Drive (El Captain Shuttle #6)
Ah, finally, a nice and easy four-miler, right? Nope. For a starter, the Four Mile Trail is actually more like five miles, making for an all-rounder just short of 10, and demanding a whole lot of climbing. Hey, look, the lower routes can be lovely but the best views and the best trails in Yosemite are going to be a challenge.
The trail was four miles back when it was first completed in 1872. There was also a toll on it though. So it's got longer, sure, but you don't have to pay to pass now. This is strenuous but you'll be rewarded with fantastic views of the valley, El Capitan, Yosemite Falls and Half Dome. The view of the Yosemite Valley from Union Point, over the 6000 ft mark up, is well worth a stop and a gaze.
You'll finish the hike at the famous Glacier Point, where there's a snack stand in summer, and one interesting route, rather than going back the way you came, is to instead continue on for 7.5 miles on the Panorama Trail, which will bring you out at the Happy Isles Trailhead and make this a thru-hike.
Alternatively, you could also take the easy route and book a bus to take you up to Glacier Point, then hike back down to the valley to get the views without the effort. We won't tell if you don't, but expect crowds at Glacier Point - it's an attraction.
5. Sentinel Dome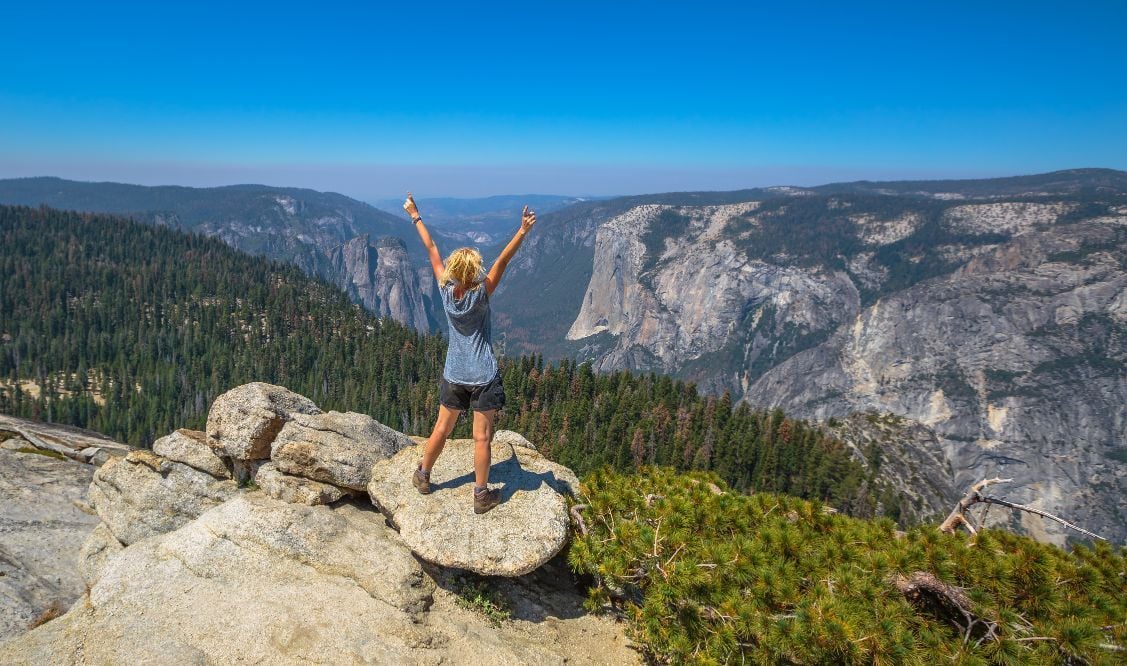 Approx length: 2.2 mile round trip
Location: Parking Lot on Glacier Point Rd.
Only a 2.2 mile round trip... this one must be simple then, right? Well, yes! We're ending on the accessible, short hike to Sentinel Dome, which gives you jaw-dropping views of the Yosemite Valley without the same sort of arduous climbing that a lot of the other routes on this list demand. There's probably no easier way to earn views this good in the national park.
At the summit you'll see the fallen Jeffrey Pine. Made famous after Ansel Adams captured the truly unique shape of the tree in a photo in 1940. It fell in 2003, though it had been dead for decades, but remains at the summit of the Sentinel.
Once you've finished your relatively simple hike, with a short, steep section to make you at least earn what's coming, you'll get to look out to El Cap, Yosemite Falls, the Valley and to the east, Half Dome and Clouds Rest.
Inspired? Check out our range of adventure holidays across North America, including multi-day hiking trips in Yosemite National Park.