Picking the best water filter or purification system for you is incredibly important. Whether you're hiking through mountains or backpacking around the world, chances are that you're going to need a water top-up at some point, and nobody wants to drink water that's going to make you ill. Of course, staying hydrated is important, but in the great outdoors, and in a lot of places around the world, a lot of the water you come across will be contaminated and unsafe to drink. Even in a perfectly innocuous-looking stream, there's a chance that the water could make you sick. Remember, if you can get there, so can all sorts of other nasty stuff. Hence why it's useful to have a water filtration system ready and at your disposal.
With so many great options for water filters, this isn't an issue if you're prepared, but what water filter is the right one for you? Let's have a look.
We should note early on that many of these products either don't perform well, or haven't been tested, in freezing conditions, so if you are heading somewhere particularly cold, please do further research on the specifics. If you're heading to high-altitude cold environments, you'll also want something with a large capacity, as you'll need to drink a lot more - so keep that in mind when selecting.
A Quick Lesson in Hygiene: Types of Water Filter, and What You're Filtering Out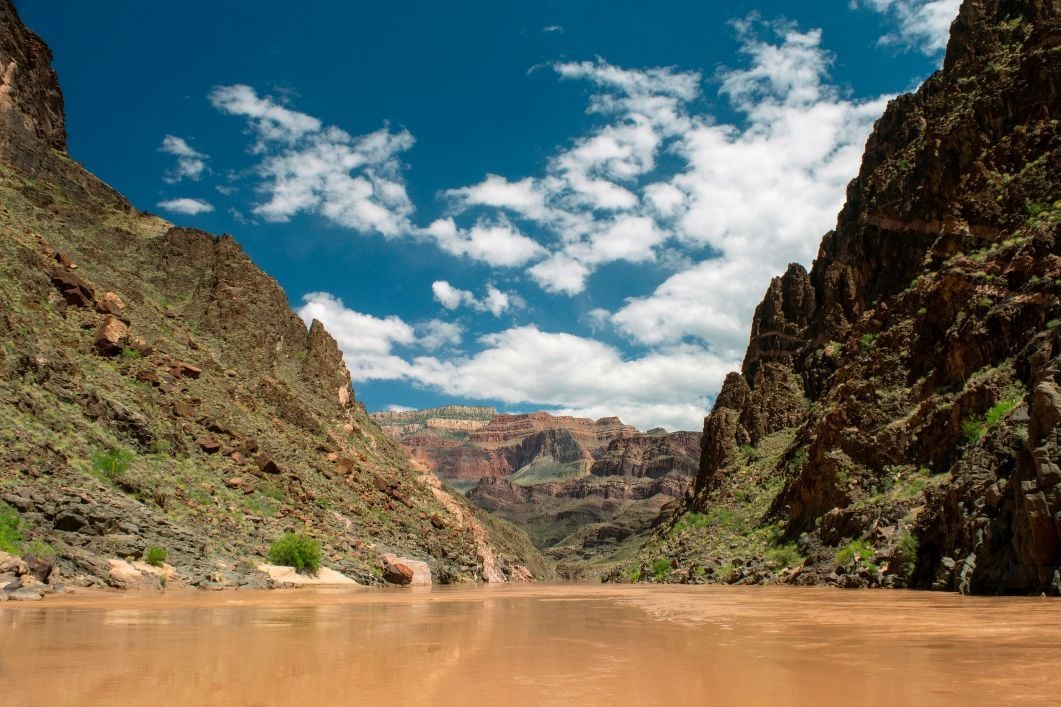 There are five categories of contaminants that you may need to remove from fresh water before you're safe to drink it. They are:
Bacteria: One of the most common threats in open water sources, bacteria are common more or less everywhere. A lot of it isn't harmful, but unfortunately, a lot of it is. Examples of bacteria that cause illness include typhoid, salmonella and E Coli.

Chemical pollutants: Anything from nasty pesticides to heavy metal - and we're not talking about Slipknot.

Parasites: The infamous Victorian Tapeworm Diet thankfully went out of fashion in the early 1900s, and we don't want to bring it back now.

Turbidity: Often present when water is muddy or cloudy, due to organic material like mud being present in the river or water source. You know when a river turns brown after a rainfall? Yup. This is that.

Viruses: Often the cause of traveller's diarrhoea, if you'll excuse the image.
Of course, not every gulp of water you take risks having any or all of these in it. The risk of the water will depend on where you are in the world. There are several ways to purify your water to be on the safe side though, including boiling, chemical treatment, ultra violet treatment and filtering. We're going to be focusing on filtering in this article, and the various methods available.
Water filters are great at getting rid of bacteria, often the main concern, though some filters do fail to catch the smaller viruses, so if you're travelling to an area where that's a risk, be mindful.
The types of water filtration systems and purifiers available include:
Straw filters: Simple, lightweight and fast, but means that you can't bring any of the water along with you. The LifeStraw is the obvious example.

Bottle filters: Normally similar in appearance to a regular water bottle, but with a filter added in some way. Allows you to take water away with you easily.

Squeeze filters: Goes on the end of a water pouch/bladder or bottle, allowing you to drink like the aforementioned bottles.

Pump filters: Great for getting water from shallows, but on the larger, heavier side, and requiring more physical effort.

Gravity filters: Requires you to fill up a reservoir of water which is then hung up somewhere, and which filters down. A little more timely but great for bigger quantities of water, and for groups.
Now that you're an expert, let's look at a few of the best water filters currently on the market! Here are seven of the best water filters available right now.
Katadyn Befree Water Filter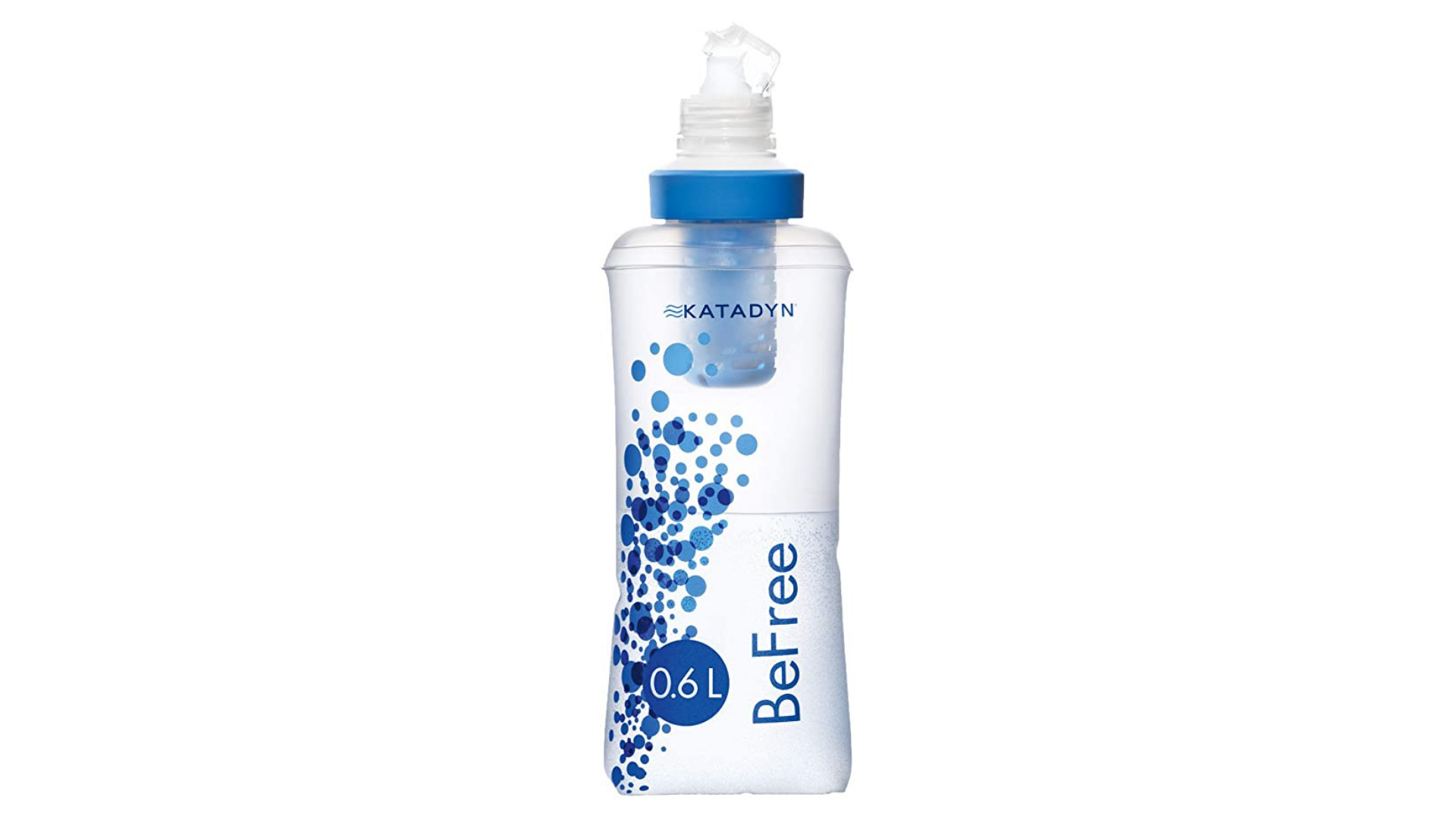 We asked a few keen trail runners what their favourite water filter was, and the consensus was clear - Katadyn's Befree had to be included.
Think of this like a regular screw-top water bottle, but with a soft bottle casing. This means that the BeFree can hold a decent amount of water (600ml/1L), but is also incredibly lightweight and packable. It's also super simple to use. Simply screw the Befree Water Filter off the top, fill up with water, and screw back on, then drink. The reservoir is made from an ultralight hollow fibre, and the thickness of the pack means it's a little more resistant than other, similar options on the market. It's also easy to clean, and flows fast - not requiring the frankly suffocating level of frantic sucking required by certain other filters on the market.
It will filter 1,000L of water before needing replaced. If you're not fussed about weight, then the slightly heavier Lifestraw Flex Water Filter is a similar, cheaper alternative which will filter 2000L.
Great for: Trail running, cycling and simple solo use.
Volume: 600ml / 1L Weight:  59g / 63g  Price: £39.95 / £50
Sawyer Squeeze Water Filtration System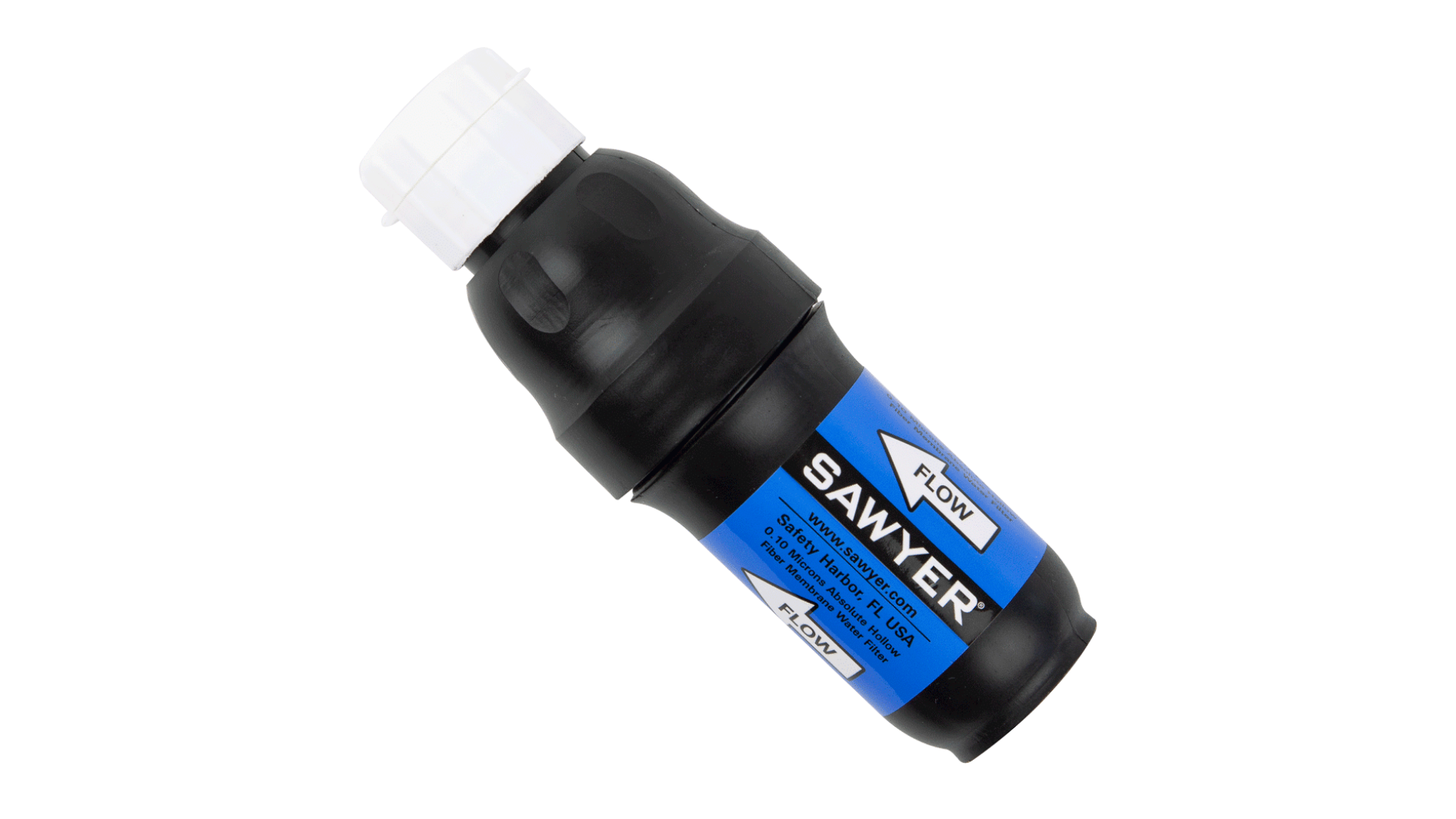 The Sawyer Squeeze filter is the go-to for many seasoned adventurers. It's incredibly lightweight, and super simple to use. Basically, the filter comes with a few reservoirs you can fill up anywhere, and then you just attach the filter to the top of the bladder, and drink out. It's extremely lightweight and packable, but also it's versatile too. You can easily drink directly from the source via the filter, or you can fill up a bottle, use it as a squeeze bottle for quick cooking water, or turn it into a gravity filter. The filter also screws onto a standard bottle of water, which is really useful if you're uncertain over tap water while travelling. This is a well built bit of kit too. While the water pouches may need replacing every now and then, the filter itself is robust.
Great for: Weight watchers, solo use and versatility.
Volume: n/a (pouches vary in size) Weight:  85g  Price: £37.19
LifeStraw Go Stainless Steel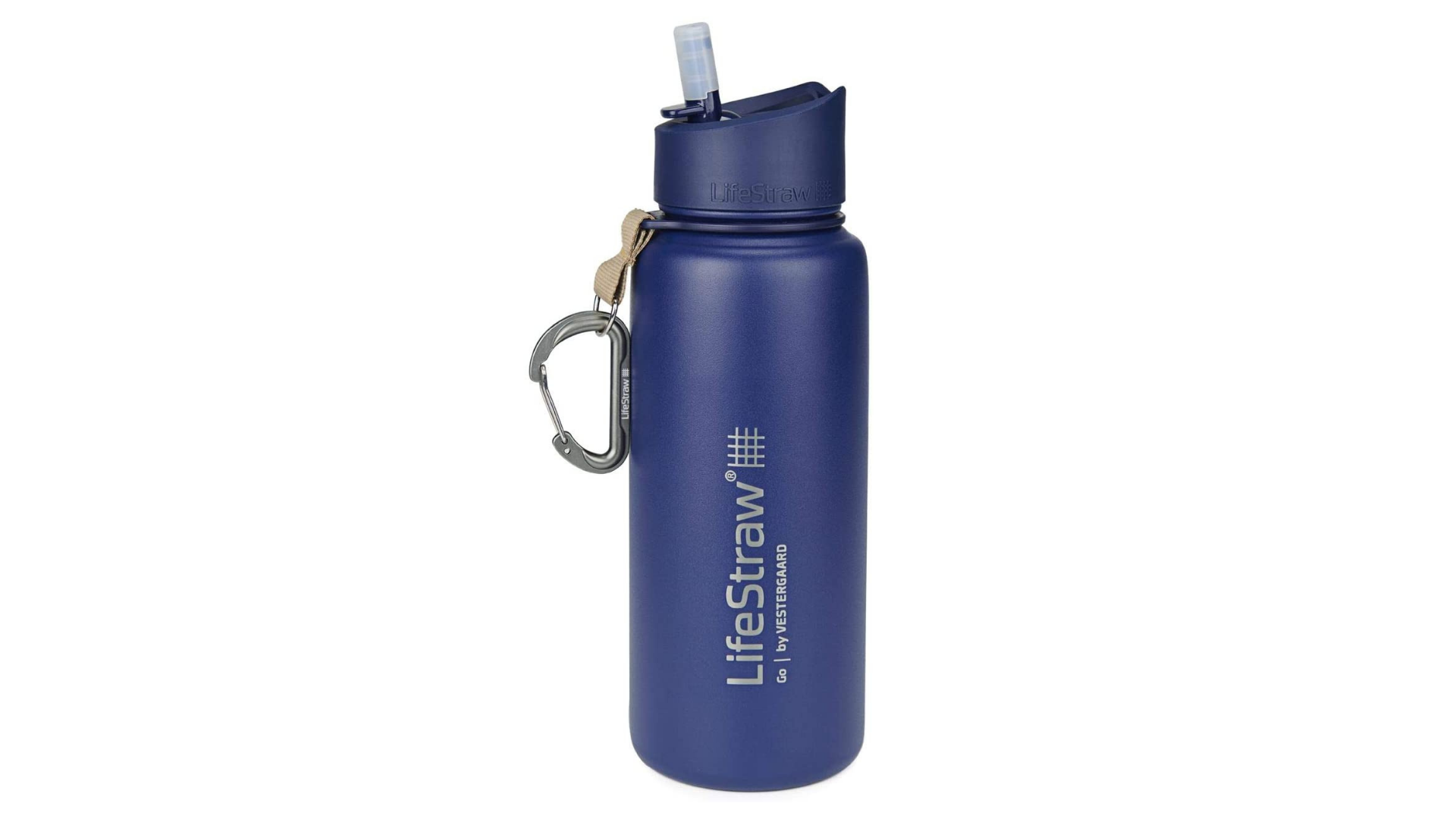 When many people think of water filtration, they think of the LifeStraw, and the brand actually do a lot beyond just their base straw. Their latest is the LifeStraw Go Stainless Steel bottle.
The LifeStraw Go was a release which saw the company combine their fantastic straw with a bottle to make the whole thing more efficient and practical. How does it work? The LifeStraw attaches to the lid, so all you have to do is screw the lid off, fill the bottle up with water, screw it back on, and then drink. Now, LifeStraw have gone one step further and have made a LifeStraw Go stainless steel bottle that'll not only keep out 99.9% of the bad stuff, but also keep your water cold for hours.
Great for: Backpacking, endurance and simplicity.
Volume: 710ml Weight:  480g  Price: £60
LifeSaver Liberty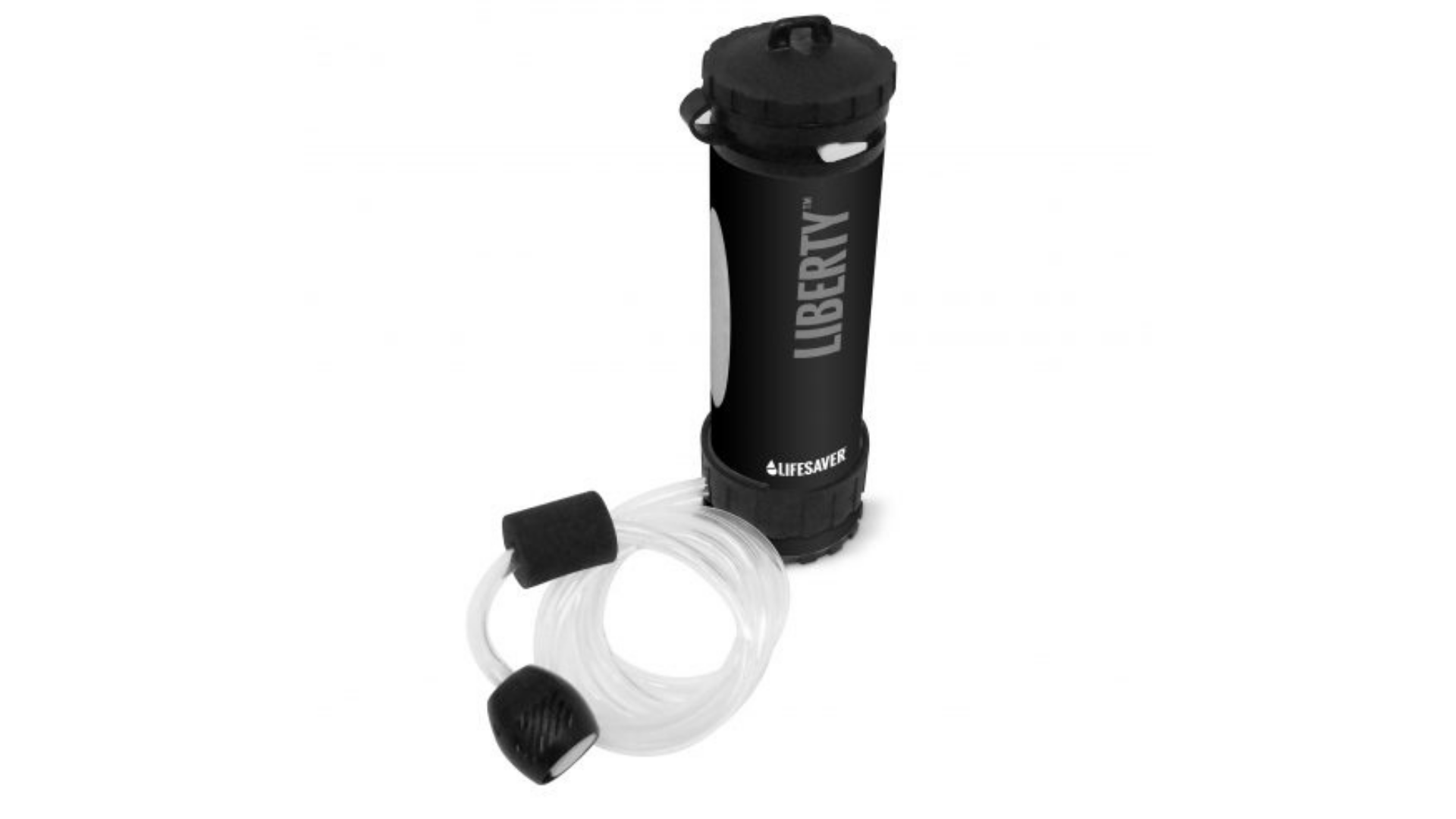 A water filter which this writer has taken on many outings in the hills of Scotland, the LifeSaver Liberty is a little heavier and bulkier than some of the other options in this list, but it sure is reliable.
Another super simple design, this is a water bottle which unscrews at the bottom, allowing you to gather up water from a source easily. You then re-screw the cap, give it a couple of presses (like plunging a coffee cafetière), and then when you flick a little switch at the top, the water comes out of the bottle like a fountain. There's no sucking needed, and in practise, it's a lot more simple than we just made it sound. The casing is robust, and the fountain is also very useful for soaking fellow hikers, should the need arise. The connecting inline pump also means it's incredibly easy to fill up other bottles using the LifeSaver - one of the big unique selling points - or to get water from a shallow source.
Great for:  Day hikes, solo use, long-term use.
Size: 400ml Weight:  425g  Price: £124
MSR Guardian Purification System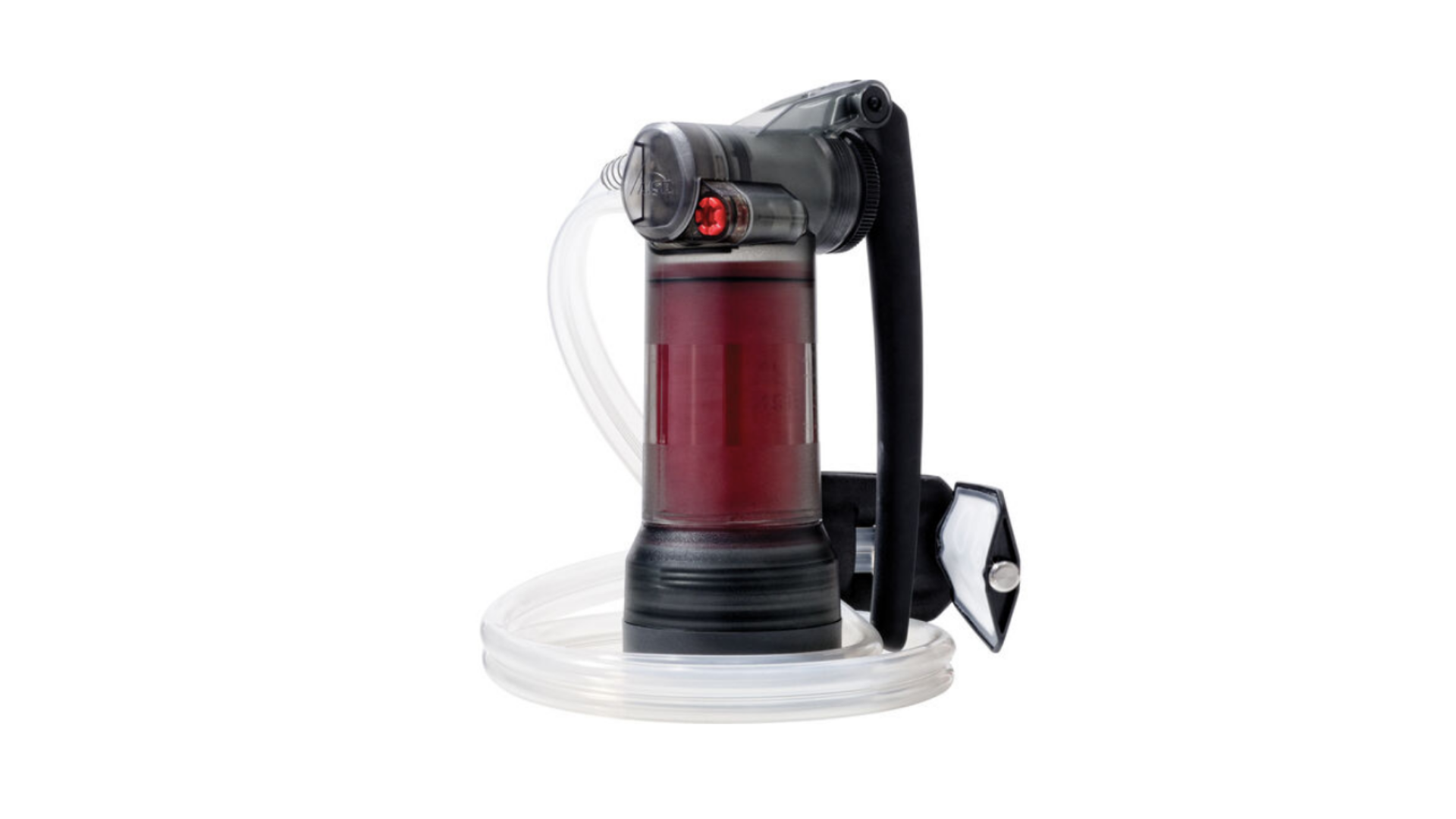 The MSR Guardian Purifier is simply the best hybrid pump filter and purifier system available in its class, but it also comes with a price tag that reflects that, retailing at over £300, and it's larger than you'd like to take out on a day hike.
The flow is fast, it's super simple to use (unscrew the cap, put the hose into water, and pump), and the output is incredibly reliable, no matter what sort of water you're dealing with. It's also self-cleaning, and in terms of durability, this thing will last you years. The MSR Guardian Purification System is the real deal, both filtering and purifying water, but it's got the bulk and price tag that kind of performance comes with. Great if you're going into the great unknown, but more gear than you'll probably need for an average adventure.
Great for: Getting drinkable water out of the dirtiest water around.
Size: n/a Weight:  581g  Price: £330
Buy from: MSR | Cotswold Outdoors
Katydan Befree Gravity Water Filtration System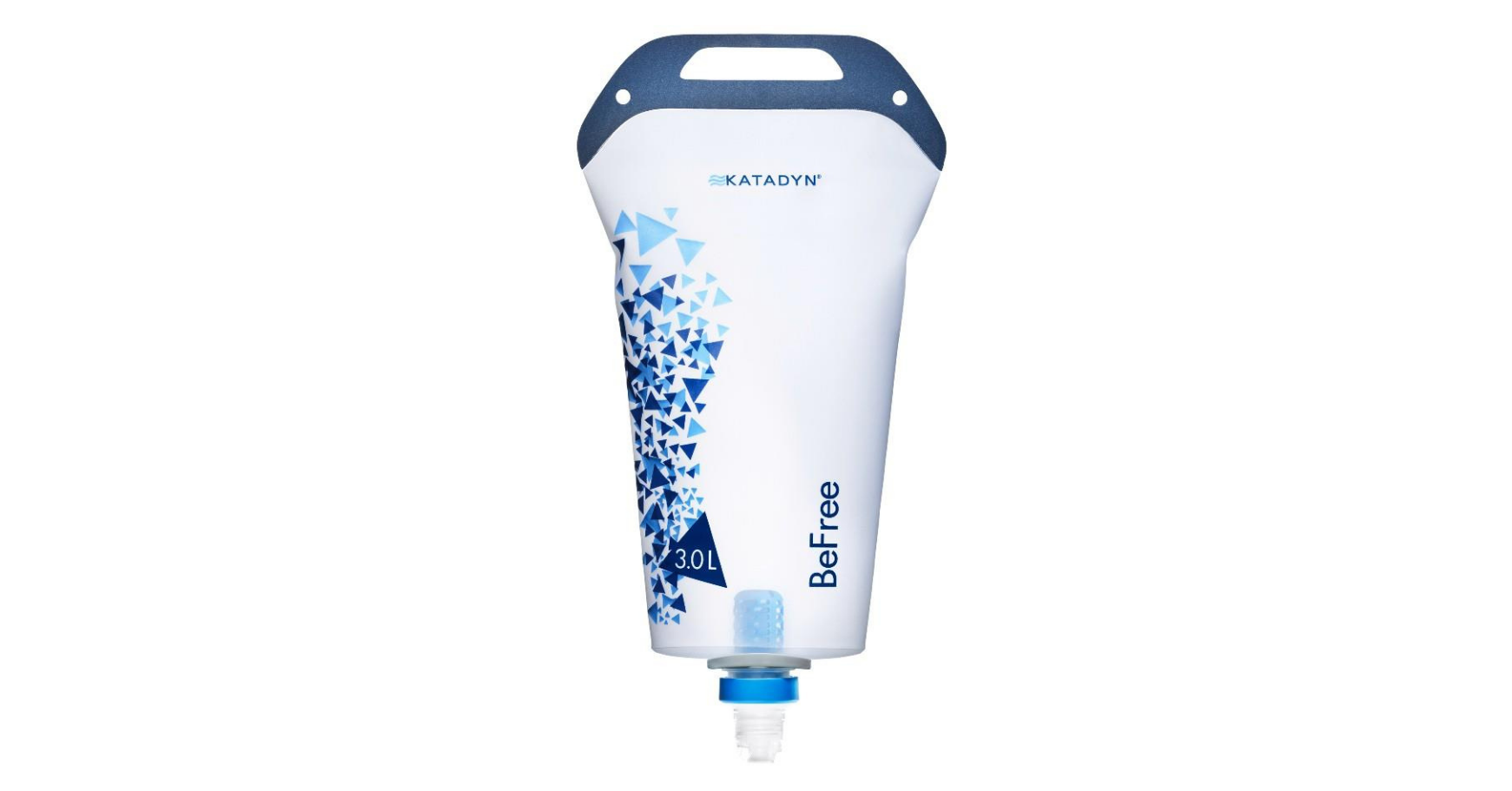 We won't ponder too long here, such is the simplicity of the gravity-fuelled Katydan Befree filtration system. All you need to do is gather up the water, hang it on something nearby or hold it (the grip is super useful), and the water will drip down into a container. The system can go through two litres in a minute, and is fantastic for serving high quality water to big groups or families. It's also incredibly easy to pack away, weighing only 100 grams.
Great for: families and groups.
Size: 3L Weight:  100g  Price: £59.95
Buy from: Katydan | Absolute Snow
Grayl Geopress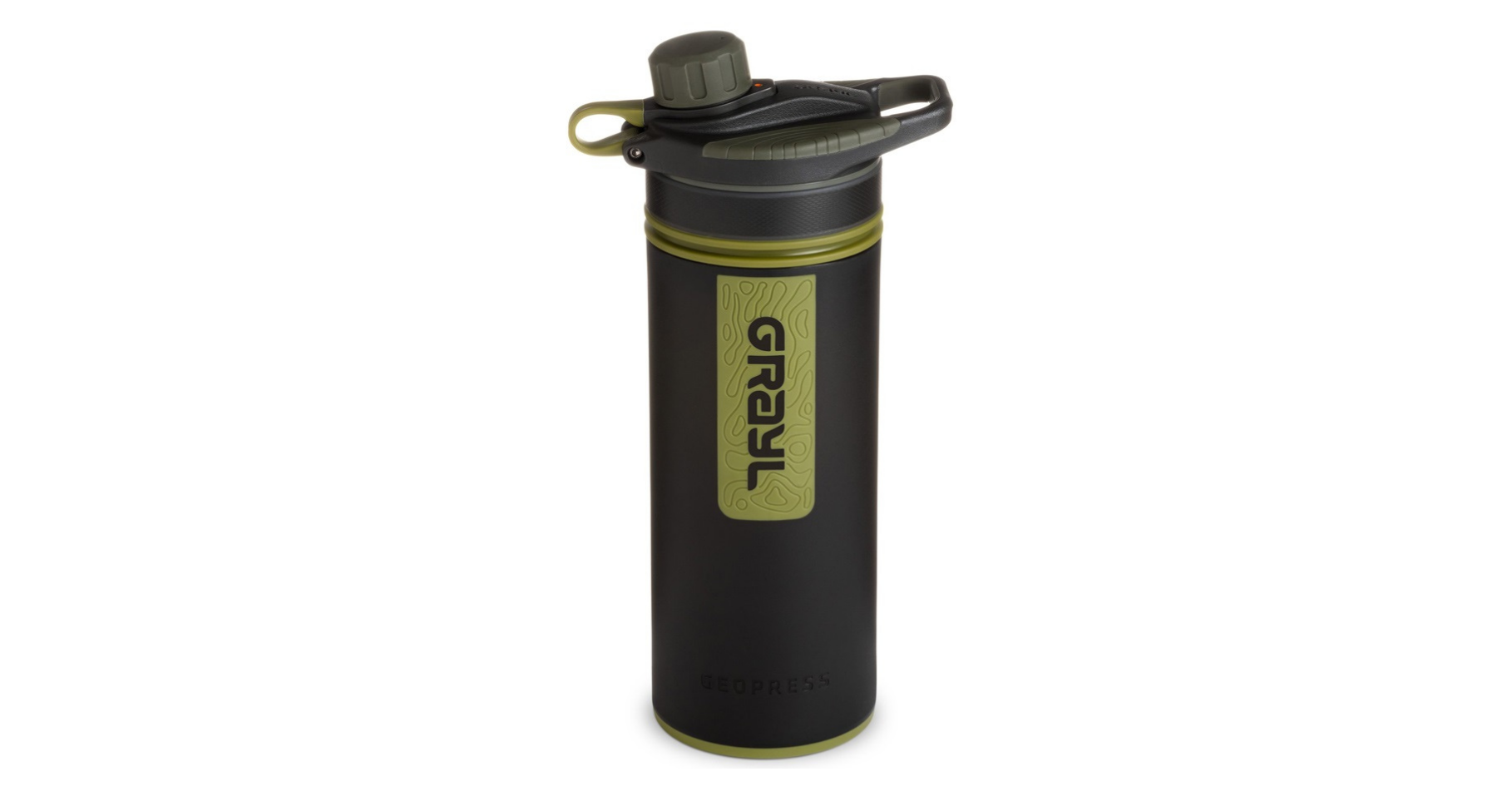 This is our final inclusion and another of the water bottle variety. We know we've got a few of these, but we simply couldn't leave the Grayl Geopress out. What's most impressive about the Geopress is the sheer level of purifying this thing can do. The Geopress is incredibly good at turning even the murkiest water into beautiful, clear H20. In terms of the quality of the water you get out at the end, it's hard to beat the Geopress. It's also more affordable than certain alternatives. Many regular filtration systems don't remove heavy metals like lead or arsenic, or viruses or microplastics. Which is often fine - but the Geopress does all of that.
There's no chance of cross contamination, with a clever cap system meaning the part that you drink from is kept safe throughout, and the system works a lot like a coffee aeropress. You put the water into the cup, press down, and the water filters through, then it's good to drink! Fast, simple and incredibly practical. Plus, we all know how satisfying pressing liquid is, right?
Great for: Turning truly murky water into drinkable, tasty H20.
Size: 710ml Weight:  450g  Price: £89.95
Buy from: Grayl | Absolute Snow
Need somewhere to use your water filter? Explore our range of kayak adventures!
This article contains affiliate links. Which basically means we make a little commission if you click through and buy something. It doesn't cost you anything, and it just means we can do more good things in good places.