Guidebooks and blogs are full of useful information, but nothing beats the first-hand advice of someone who has been somewhere and made mistakes and inaccurate assumptions.
Here are seven things to know before travelling to Nepal from someone who's been there, done that, and learned from the experience.
Distances that don't look far on the map actually are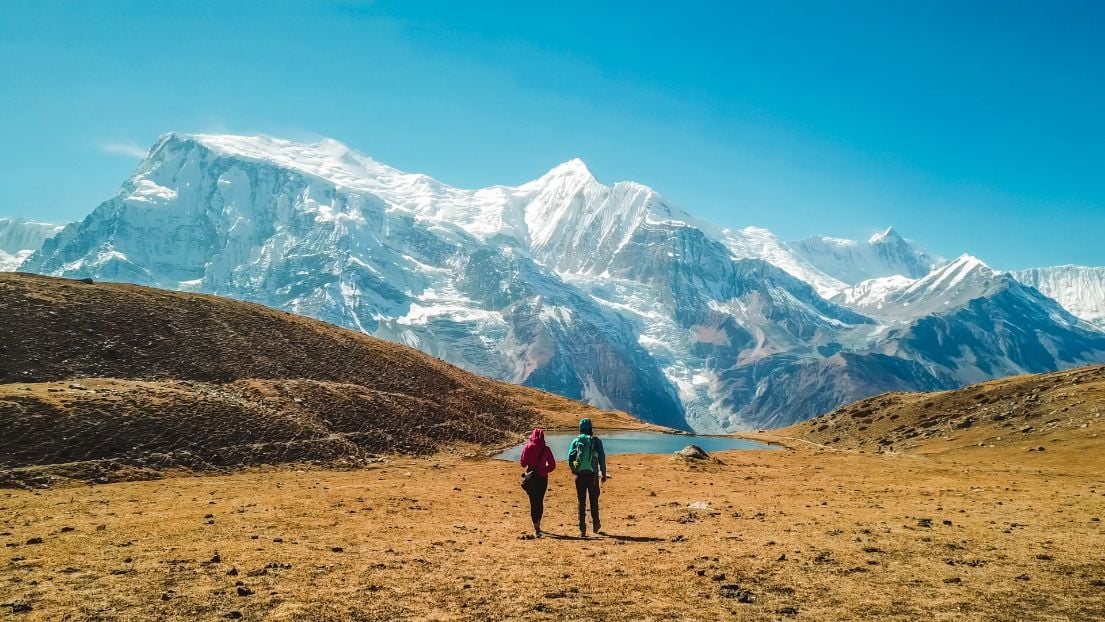 Nepal is not a geographically large country—it's 800 kilometres long and just 200 kilometres wide at its widest point. It's dwarfed by India to the south, west and east, and China (Tibet) to the north. But, Nepal's hilly and mountainous terrain has isolated communities from each other for centuries, resulting in a linguistically, ethnically, and culturally diverse country. Plus, getting around can be challenging and take a lot longer than you expect. Sometimes you may wonder if it'd be faster to get out and walk than sit on a bus through the mountains. Even flying can take a long time because of frequent weather-related delays and cancellations.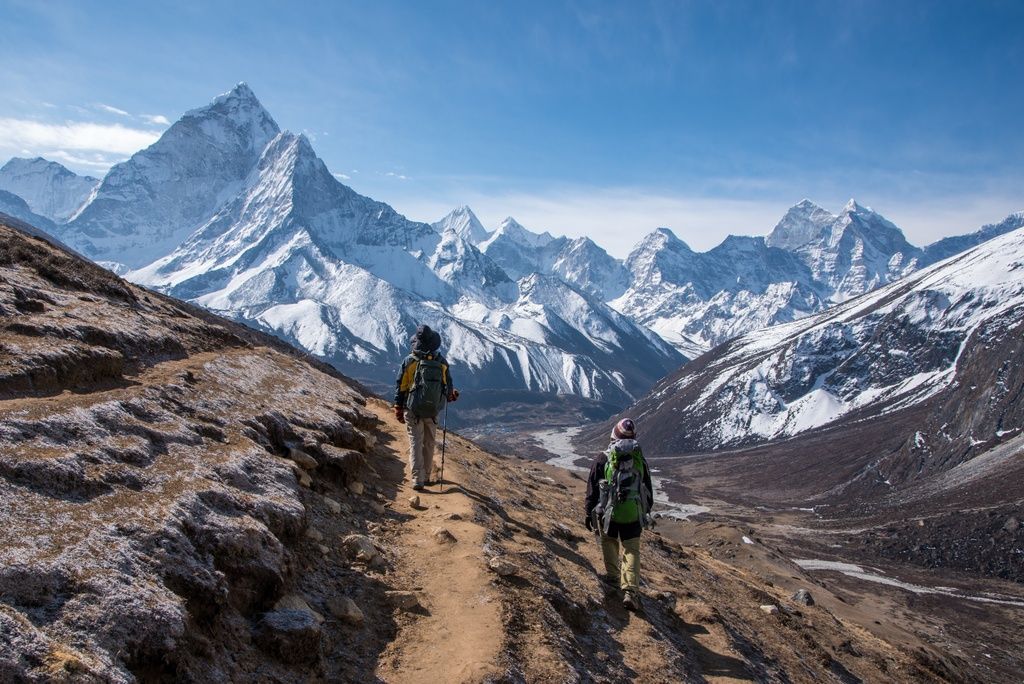 So, when planning a trip to Nepal, don't expect to zip around the country in just a few days. Factor plenty of buffer days around international flights, and accept that you won't be able to 'do' Nepal in your first visit.
Solo female travellers don't need to worry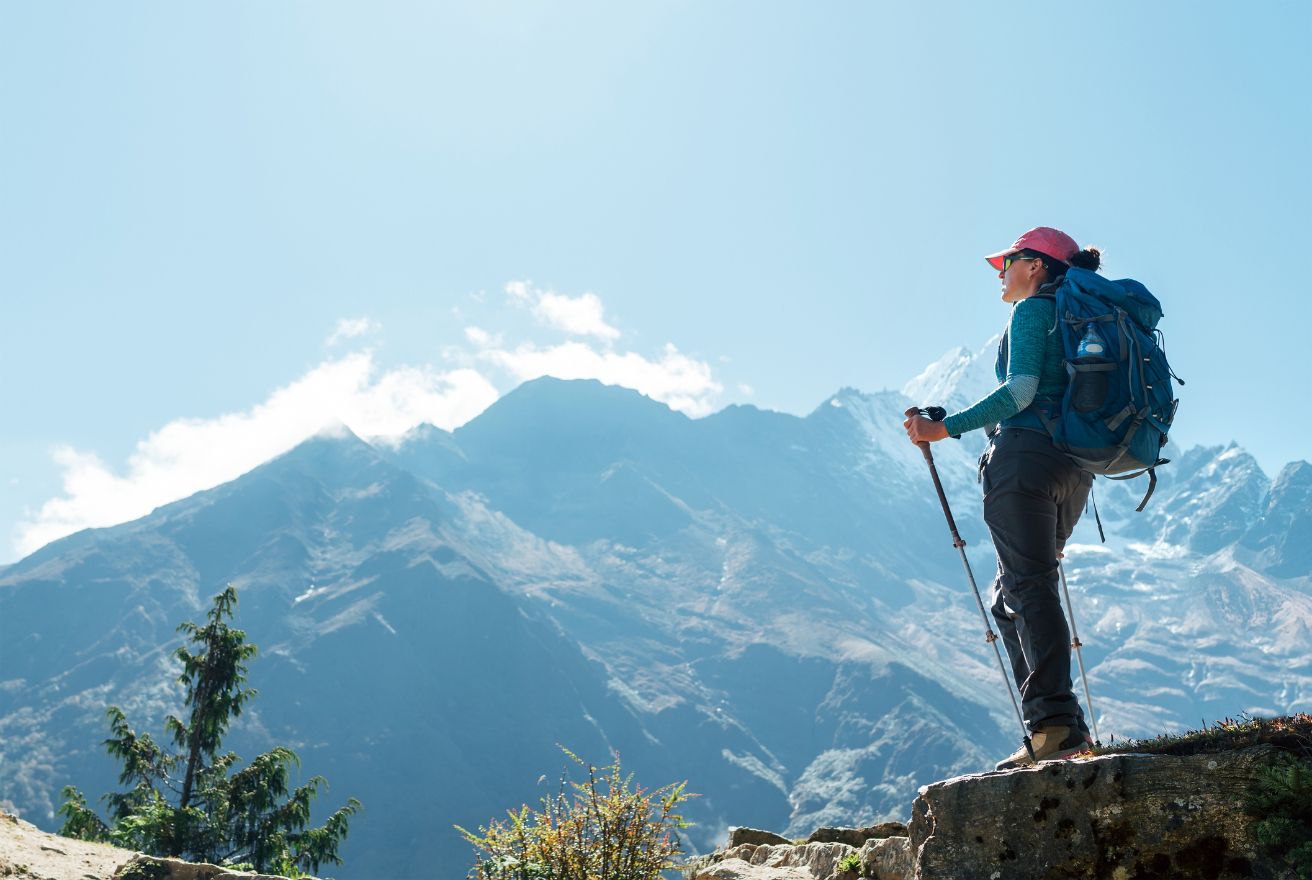 It's common to see solo female travellers or pairs/groups of young foreign women travelling in Nepal. While neighbouring India has a reputation (rightly or wrongly) as a difficult destination for women, Nepal does not - and for good reason. Solo travel is a particularly special way to see the world and Nepalis are generally respectful of women in public. It's uncommon to experience harassment or uncomfortable leering. Kathmandu, while busy, is not an unsafe city, and it's fine to take taxis alone after dark. While Nepal still has a long way to go to reach gender equality for its women, female travellers are unlikely to have any problems. Just practice the same precautions you would anywhere.
It's actually a Hindu-majority country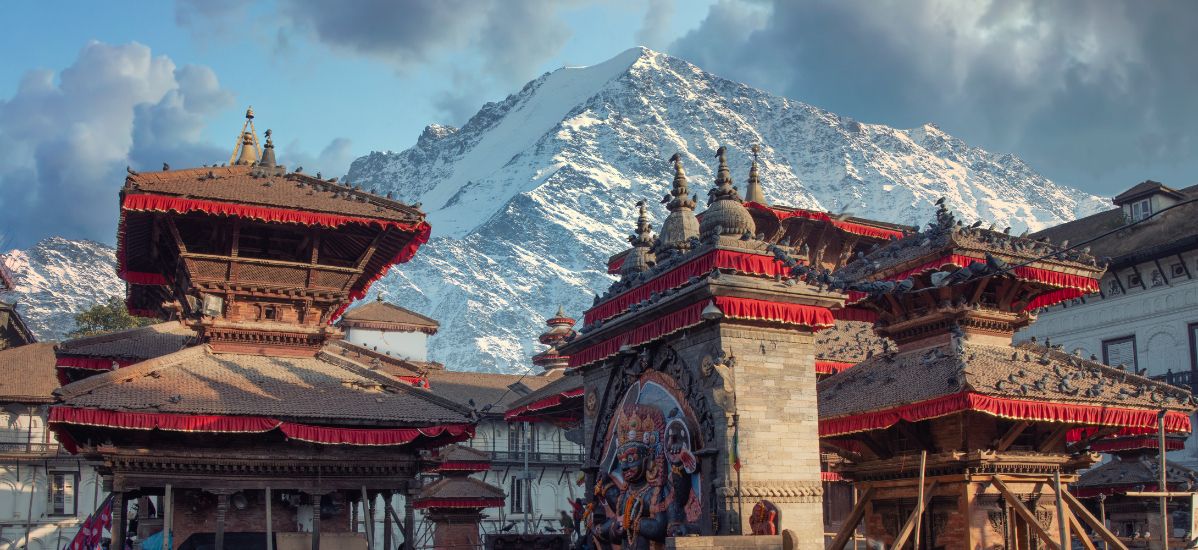 Many people (who haven't yet visited) are under the impression that Nepal is a Buddhist-majority country. It isn't. Buddhists comprise around 11% of the population, whereas more than 80% of Nepalis are Hindus. In fact, until becoming a republic in 2008, Nepal was the only Hindu kingdom in the world.
Buddhism and Hinduism are actually fairly intertwined in Nepal though, with followers of both faiths incorporating many practices, beliefs, deities and symbols from the other religion. In Kathmandu you will see almost as many Buddhist buildings and monuments as Hindu ones, such as stupas and monasteries. In other parts of the country, the two religions are a little more divided, with the high Himalaya tending to be more Buddhist and the people of Tibetan ethnicity, and the Terai (plains) more Hindu, with hill areas a bit of a mixture, but mainly Hindu.
It's not just like India with mountains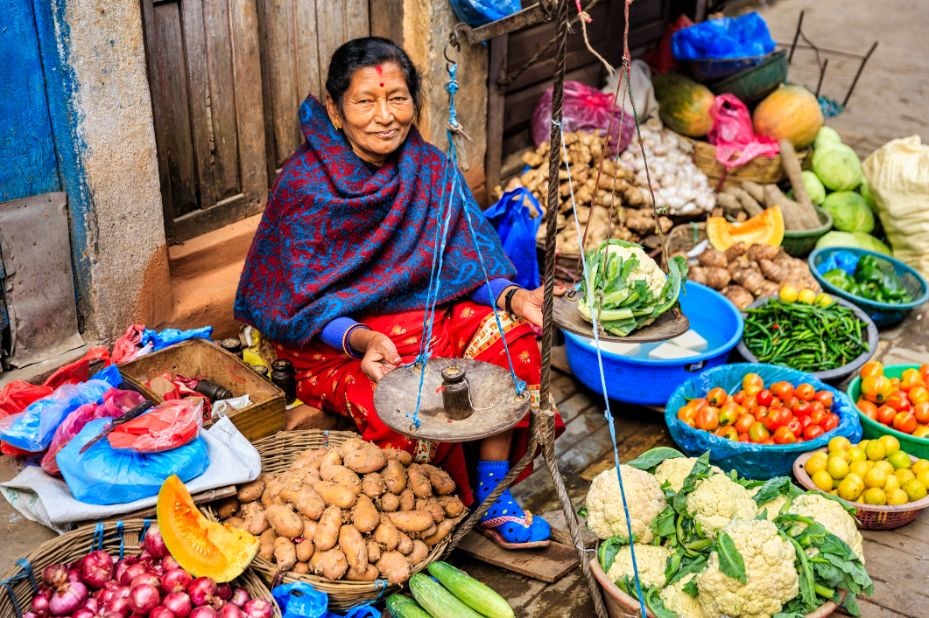 With similar languages and religion, you'd be forgiven for assuming that India and Nepal were more alike than they are. There are many similarities, but India and Nepal have distinct and quite divergent histories. While India was colonised by Britain, Nepal never was. Most Nepalis aren't vegetarian (although veg food is easy to come by), whereas India is a vegetarian's dream. Even the Hinduism followed in the two countries are not that similar, with Nepalis generally being a bit more relaxed about issues of caste, food purity and marriage practices. Nepalis are proud and independent and don't take too kindly to being likened to India. So, if you've been to India and love it, that's great (don't we all?) but it's best to appreciate Nepal on its own merits, rather than assume it's a mountainous version of India.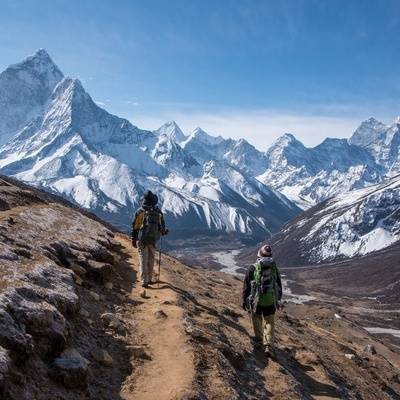 You don't need to be an experienced mountaineer to enjoy Nepal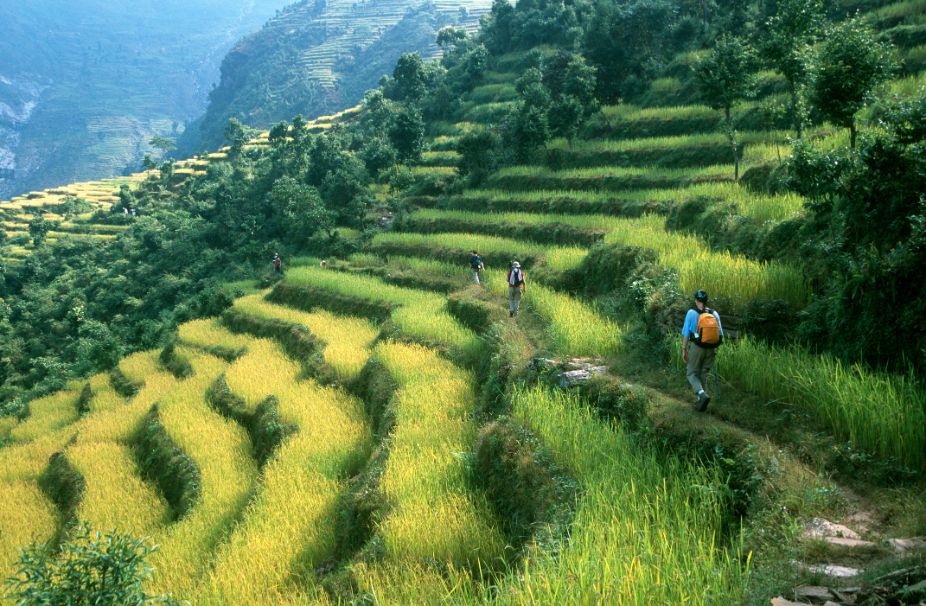 Nepal isn't just a destination for hard-core adventure enthusiasts. Reasonably fit and healthy travellers who have never trekked before can enjoy day hikes or easier multi-day treks in the hills. Adventurous families with small children can have a rewarding time in the jungles and on some shorter treks. Older travellers with some mobility limitations can enjoy chilling out at a resort with Himalayan views. History and culture buffs can spend days wandering around Kathmandu, Lumbini (the birthplace of the Buddha) and other historic towns. Whatever your energy and fitness levels and interests, you can enjoy Nepal.
Don't go trekking without proper preparation
Going on a multi-day trek isn't quite like going on a day hike close to a city. Trekking in the Himalaya requires serious preparation to avoid getting lost, dehydrated, injured, sick from the altitude, too cold, wet, blistered… Of course, most people have a good experience, and you needn't take everything but the kitchen sink. But, it's important to be prepared for any eventuality because if it arises, help may not be close at hand.
The best way to do this is to hire a local guide and porter. Even fiercely independent travellers are unlikely to regret hiring someone to help find the way, arrange a comfortable bed, and to make the hard decisions and take action in a crisis (such as an earthquake, blizzard, or sprained ankle).
There's more to Nepal than just mountains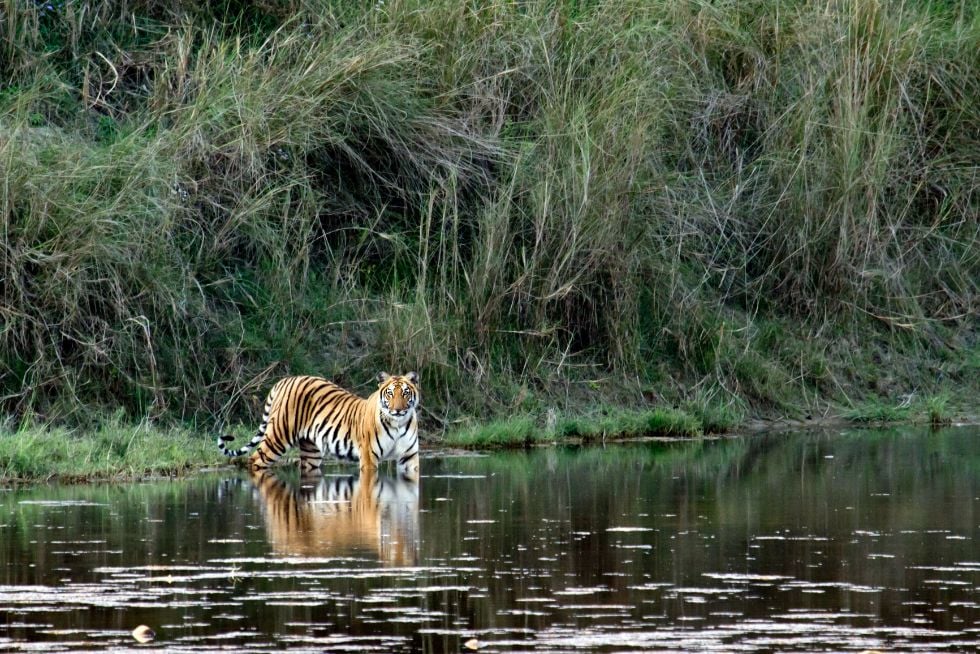 It would be a mistake to visit Nepal and not see the mountains, but there's much more to the country than that. There are beautiful jungle national parks on the Terai where you can spot rhinoceros, gharial crocodiles, elephants, numerous species of birds, and even the Royal Bengal Tiger. There are lakes and rivers to chill out beside or to kayak on and raft down. There are small towns brimming with tradition and history, such as Gorkha, Bandipur, Panauti, and Tansen. There are adventure sports to try—paragliding, bungee jumping, zip-lining to name a few. There are luxury resorts to unwind at. There is a diverse cuisine to sample. There's excellent shopping for traditional and modern crafts and fashions. By all means, head to the mountains in Nepal. But realise that there's more to the country than that.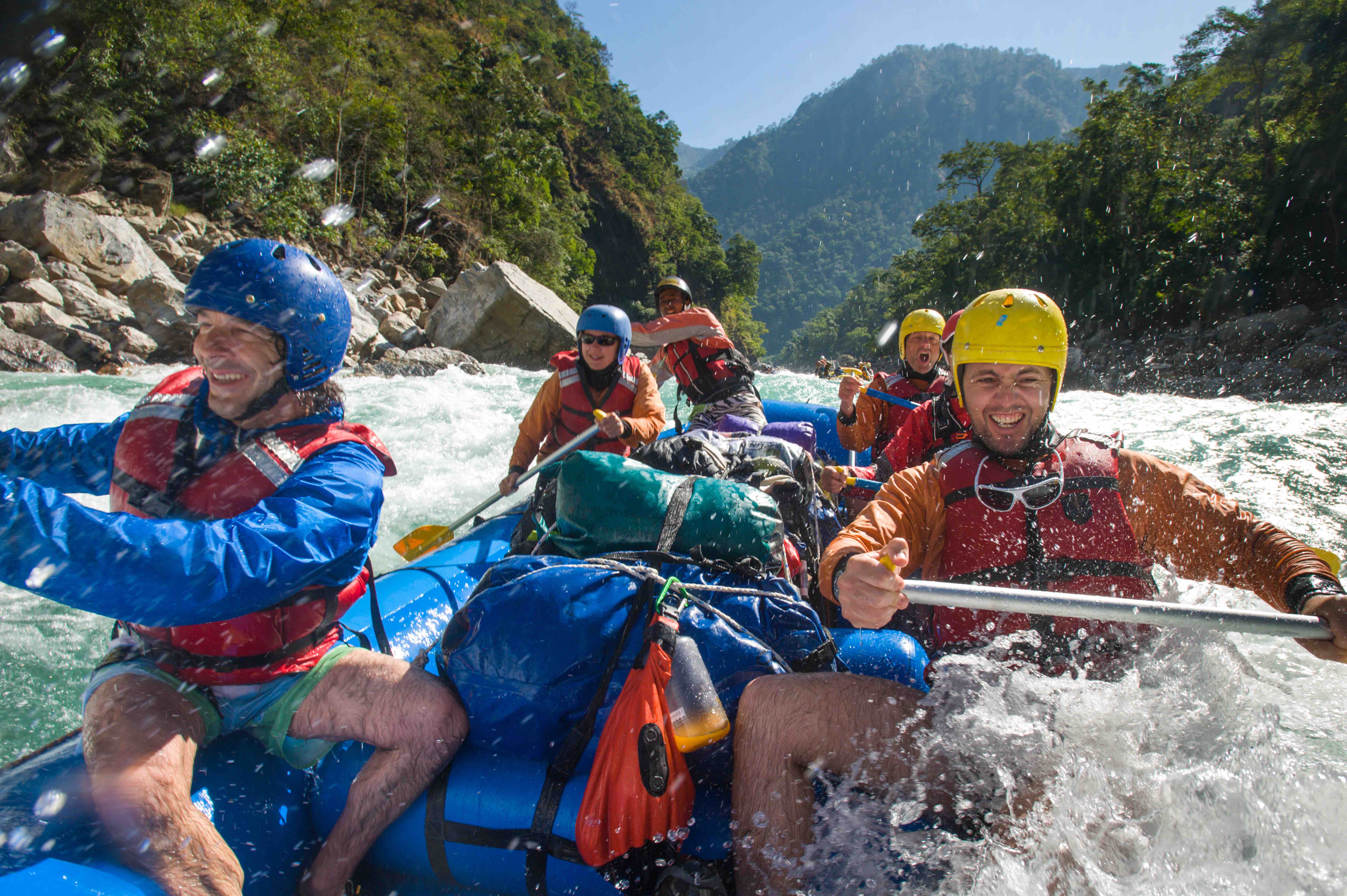 Explore our hand-crafted trekking in Nepal and other Nepal adventure holidays.