So you think you might want to go trekking in Nepal? Good choice. Whether you're an experienced high-altitude trekker or not, there are fun and challenging options throughout the country. Never mind some of the best mountain views in the world…
While Nepal is a popular destination for trekkers, especially the Himalayas, it's also quite rugged. Being clear on all your options certainly helps before committing to a particular hike. Here's a guide to all you need to know about trekking in Nepal: when, where and how to go, and what you need to bring.
When to Go Trekking in Nepal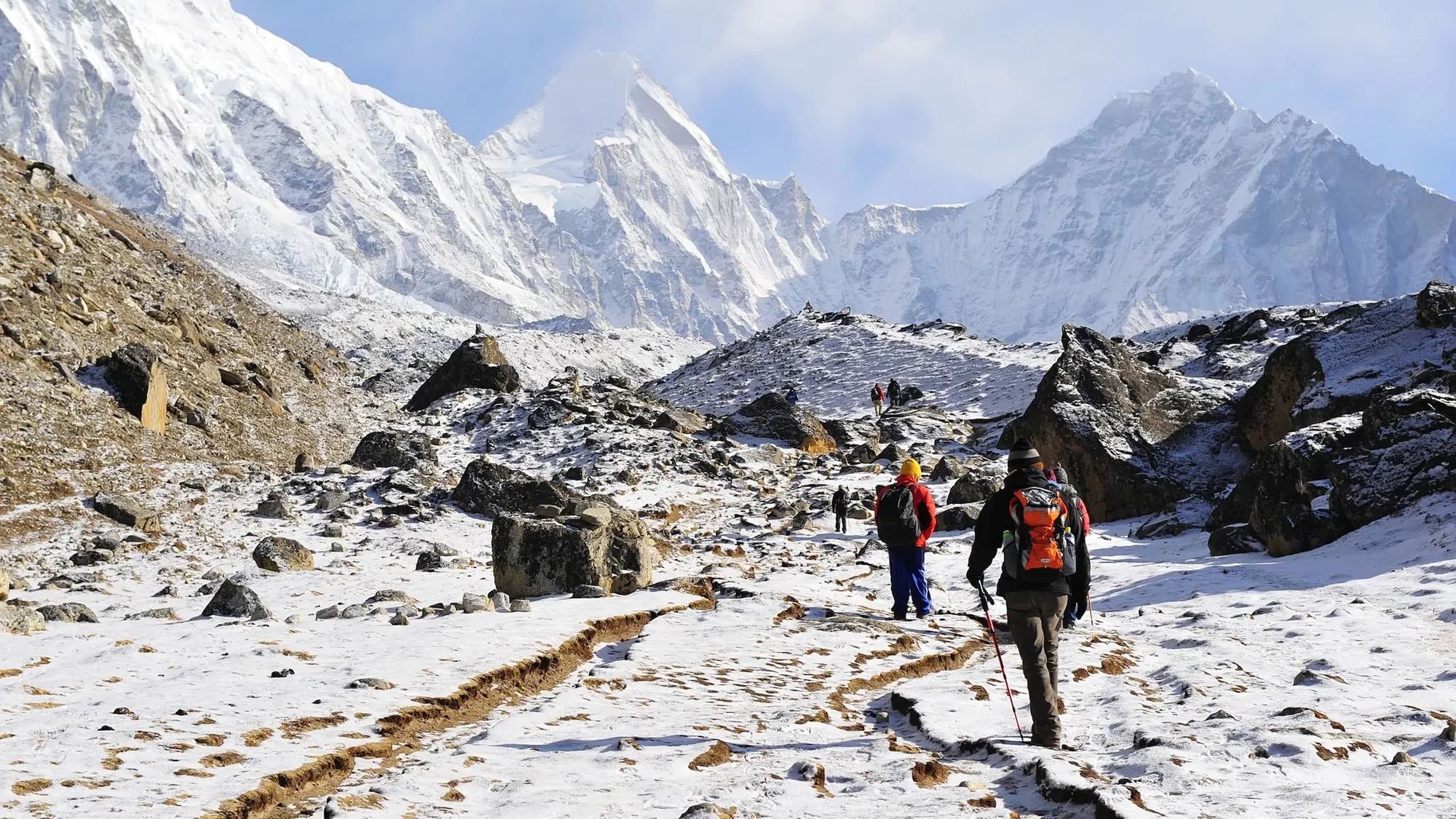 Nepal, like all trekking destinations, has distinct high and low seasons. Pick the one that makes best sense for you:
Autumn: September to November. First peak season. Weather is warm but not too hot. Skies are generally clear after the monsoon.
Winter: December to February. Low season. Temperatures cool in the cities and cold in the mountains. Skies generally very clear.
Spring: March to May. Second peak season. Temperatures warm again. Can be a lot of dust and wind, in lead up to monsoon.
Summer/Monsoon: June to August. Rains almost every day. Visibility low. Some areas are best at this time of year, however.
There are real advantages in going during the high seasons of autumn and spring. In particular, good temperatures and clearer skies to give a good chance of those mountain views! But, there are also drawbacks. The trekking trails are busier, your first choice of hotels/lodges will sometimes be booked out. International and domestic flights are generally more expensive.
Winter and monsoon are not the most popular seasons to come trekking in Nepal. You can guess why. But there are some good reasons to consider these times of year. During winter, the skies are generally at their clearest—both in the cities and the mountain areas—because humidity is low. If you come prepared for cold weather up in the mountains (bring warm clothes and sleeping bags), then trekking in the winter can actually be a very good idea.
Most of Nepal experiences the heavy rains of monsoon for around three months. The rain makes roads and trails slippery, increasing the risk of landslides. Rainclouds and humidity all but eliminating the chance of mountain views. But, there are parts of Nepal that sit in the rain-shadow of the Himalayas—that is, over the other side. Mustang and Dolpo, in particular, do not experience the monsoon, so the months of June to August are excellent times to trek in these regions.
Essentially, whichever time of year you want to travel to Nepal (or are able to take time off work!) there will be trekking adventures awaiting. It's just important to know which region is best at which time of year.
Where to Go Trekking in Nepal
Choosing where to go trekking in Nepal is a hard choice, but a good problem to have! There are trails to suit varying levels of fitness, time requirements, interests, experience and season. Here's a quick overview of some of the most popular trekking regions, and what kind of traveller they best suit.
Solukhumbu (Everest) district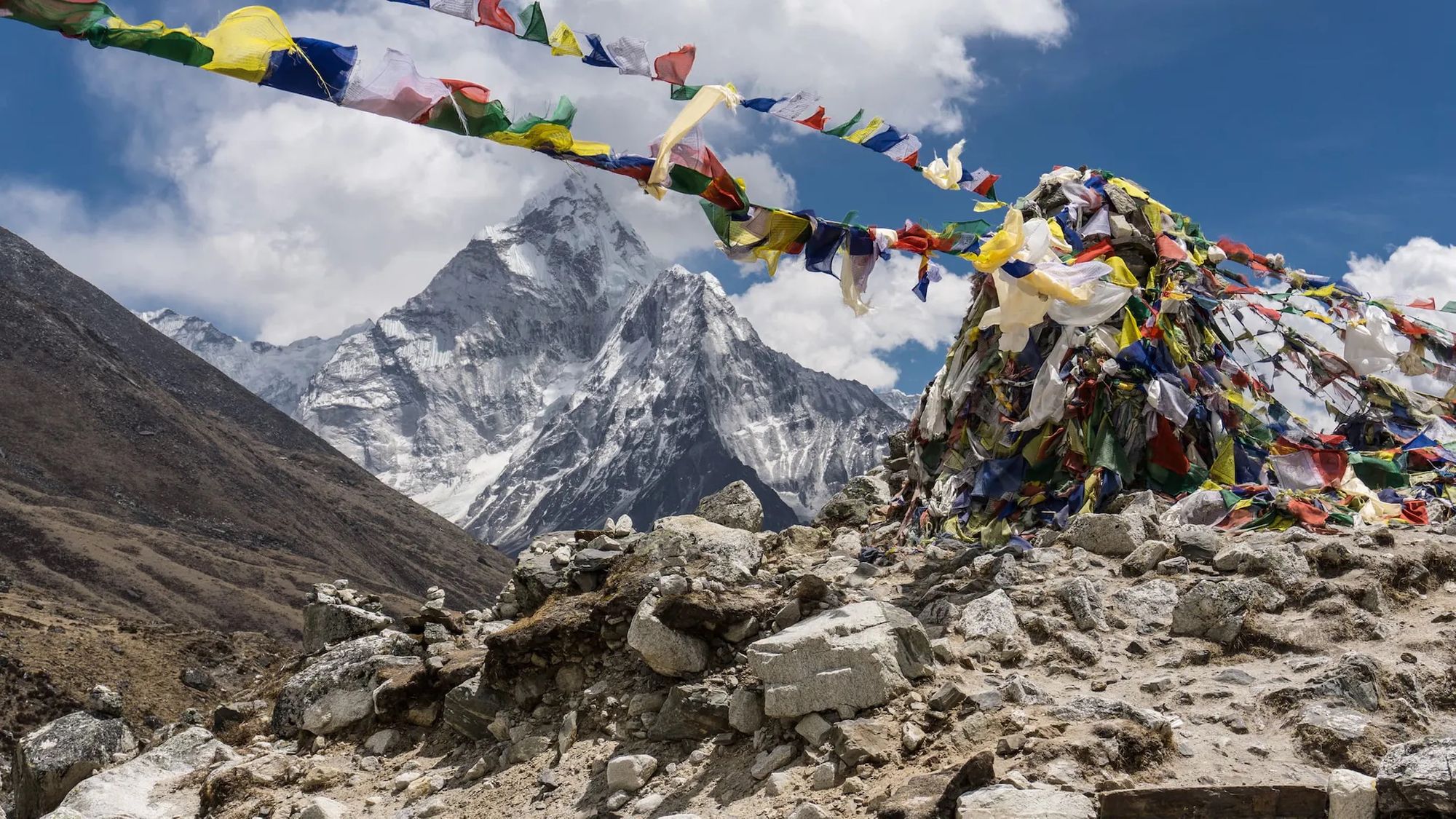 Best Trek: Everest Base Camp Trek
Walking Time: 11 days
Highest Altitude: 5,500m
This is Nepal's most popular trekking region. While you won't have many of the trails to yourself in the Everest region, there is good infrastructure along the way, such as more comfortable lodges and a variety of food.
Everest Base Camp trek is one of the most popular, and an ideal starting point for getting to know the region. There are a vast array of different route options - we recommend the 14 day option, beginning in the village of Lukla. You'll trek through pine forest, crossing the Dudh Koshi River on the famous Hillary Suspension Bridge, before winding your way up into the mountains. Over 14 days you'll have time to acclimatise as you climb higher and higher, eventually reaching Kala Patthar (5550m), the highest point on the trip.
There are also some lesser-known (and therefore quieter) trails in the region. One option is to head to Everest Base Camp via the scenic Gokyo Lakes.
Annapurna Region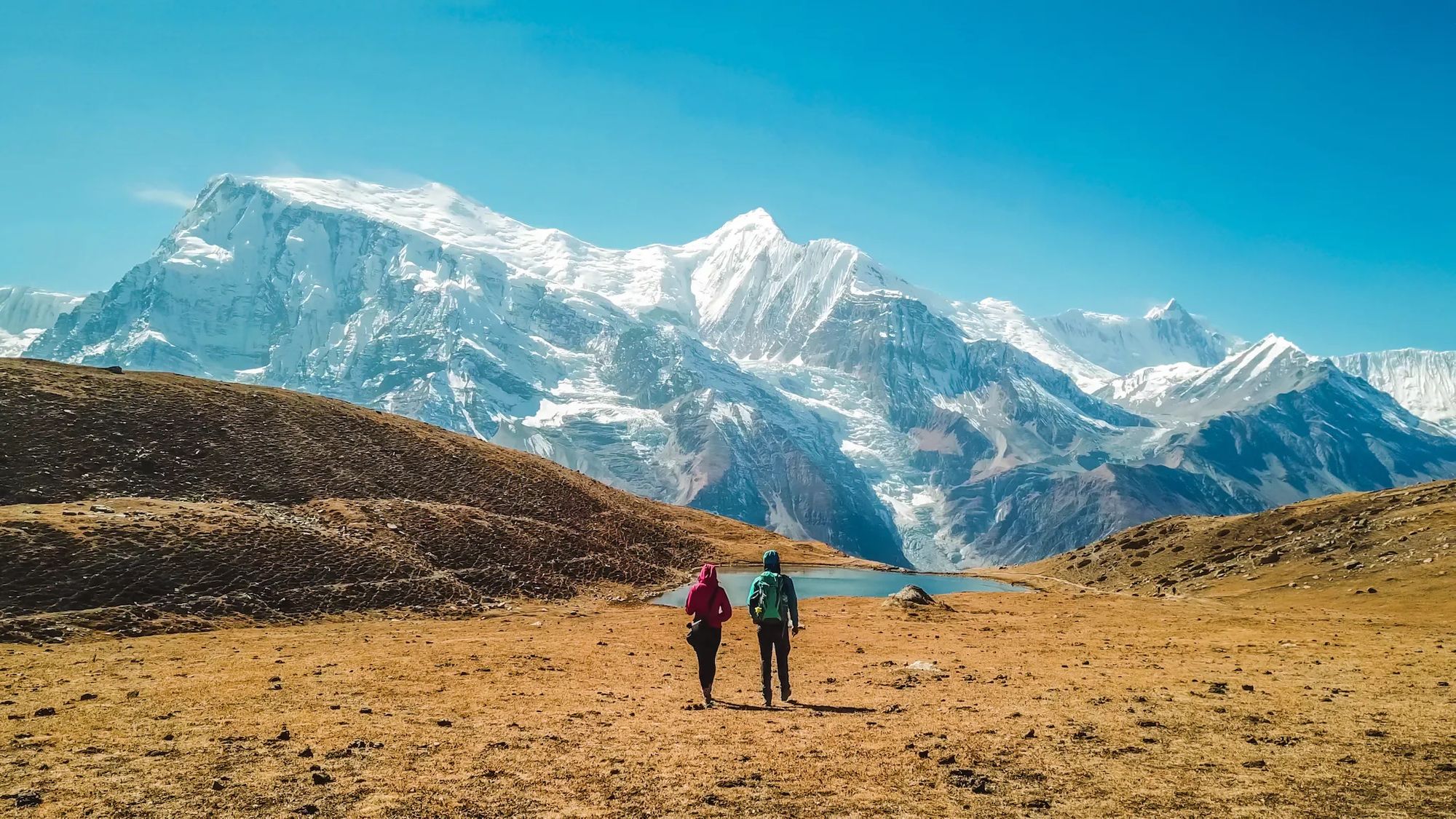 Best Trek: The Annapurna Circuit
Walking Time: 13 days
Highest Altitude: 5,416m
The Annapurna region is a very close second to the Everest region in terms of popularity. A major advantage of this region over Everest is that most trails won't require that you retrace your steps on the way out. The Annapurna Circuit is a classic trail, and there are numerous other options, such as the Annapurna Sanctuary Route.
The classic Annapurna Circuit is a 145km trail featuring stunning mountain scenery. You'll start in the remote town of Taal, and head through the mountains until you reach Tilicho Base Camp, next to a stunning glacial lake. The most challenging day of hiking takes you over Thorong-La (5416m), the highest navigable pass in the world.
Langtang
Best Trek: Summit Yala Peak
Walking Time: 8 days
Highest Altitude: 5,500m
These areas are within a day's travel from Kathmandu. The Langtang Valley was especially hard hit during the 2015 earthquake, but is recovering and needs trekkers to come back to help it rebuild. Highlights of this area include cultural treks throughout ethnic Tamang territory, deep river valleys, and expansive views of the Langtang Himalaya and mountains just over the border in Tibet.
One of our favourite treks takes you through the fertile Langtang Valley to the summit of Yala Peak, 5,500m. The trip up to the top takes eight ours - you'll need to use crampons and ice axes. However, unlike many Himalayan peaks, you don't need lots of technical mountaineering knowledge.
Mustang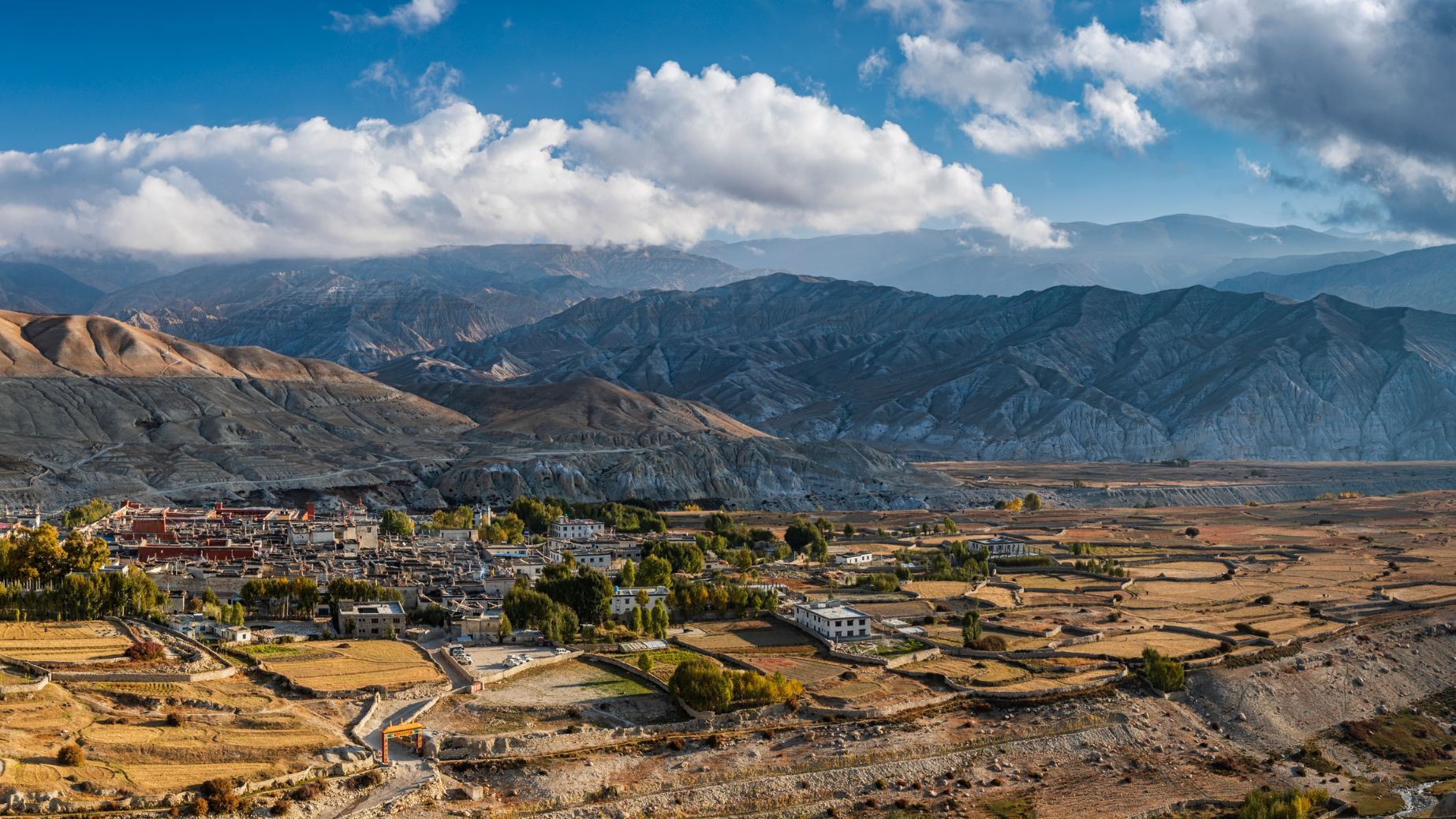 Best Trek: Jomsom to Lo Manthang
Walking Time: 14 Days
Highest Altitude: 3,897m
The Mustang region is in the rain-shadow of the Himalaya, meaning it has a very dry landscape and no monsoon. The culture here is distinct from the rest of Nepal, being strongly Tibetan Buddhist in character. Lower Mustang is accessible by road or short flight from Pokhara, and can be visited independently; Upper Mustang requires an expensive permit and cannot be visited without a guide.
Arrange a trek from Jomsom to Lo Manthang, the region's capital. You'll pass through the mountains and villages of this lesser known district, passing ancient meditation caves and glacial rivers.
Kathmandu Valley

Best Trek: Phulchoki Summit
Walking Time: One Day
Highest Altitude: 2,791m
There's nothing especially 'easy' about any treks in Nepal. But if you're seeking something shorter or a bit less strenuous, the trails around the Kathmandu Valley and just beyond—such as Balthali, Namo Buddha, Panauti, Dhulikhel—are an excellent option.
We'd recommend hiking to the top of Phulchoki (2791 metres), the highest hill in the Kathmandu Valley. It lies to the south of Kathmandu, so is a good acclimatisation hike if you're spending time in the capital.
Pokhara Valley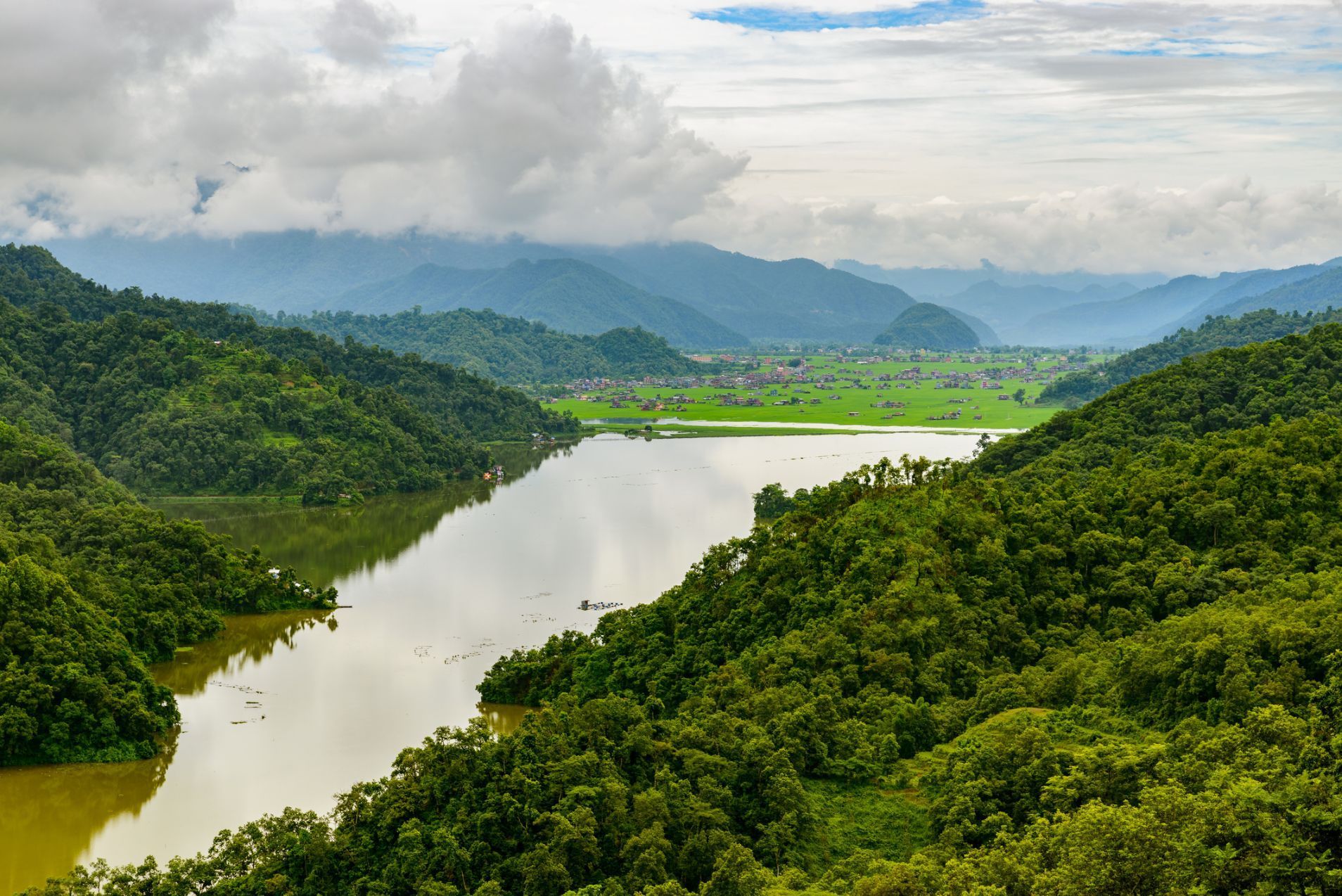 Best Trek: Panchase Track
Walking Time: three days
Highest Altitude: 2,500m
Like the Kathmandu Valley, treks around the Pokhara Valley are a good choice for travellers with less time, experience, or who don't want to ascend too high in altitude. Numerous two-five day treks are possible around Pokhara, and the views of the Annapurna Himalaya must be some of the best views in the whole country.
Check out the Panchase Trek, which begins with a boat ride across Phewa Lake to the trailhead. It passes through biodiverse protected forest with a lot of beautiful flora, such as orchids, to the top of Panchase Hill. Several very impressive mountains can be seen from the trek, including Dhaulagiri, Annapurna I, Manaslu, Machhapuchhare, Lamjung and Gangapurna. This is one of the less challenging treks on the list, and is suitable for beginners.
The Best Nepal Hiking Tips for Beginners
1. It's better with a guide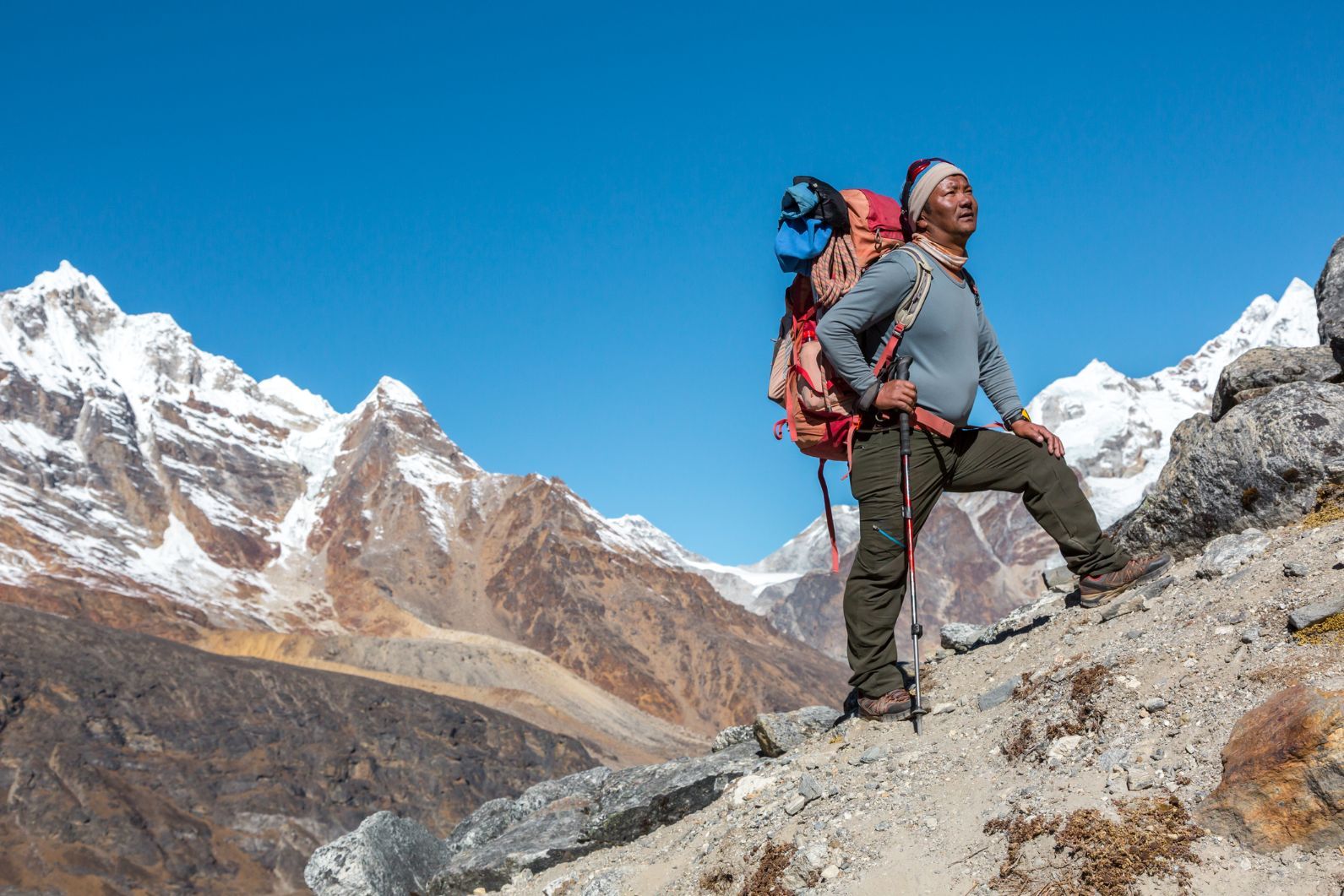 Unless you speak some Nepali, are familiar with the Nepali transport system, and have extensive experience trekking in the Himalaya, your trip will be made so much easier by hiring a guide and porter.
While it is possible to trek independently throughout much of Nepal (with the notable exceptions of a few areas where you must travel with a guide and/or a group), this isn't necessarily recommended. Trekking guides make the logistics of trekking so much easier. In peak season, it may be difficult to find decent places to sleep on some of the busier trails (such as the Everest Base Camp trek) without a guide arranging your lodging. The same goes for transportation on planes and buses. Porters can also save you a lot of pain, as it's much easier to enjoy the act of walking and the views when you're not straining under your own heavy load.
But, by far the most important reason to trek with a guide is that they are more likely to be able to keep you safe in the event of an emergency or disaster. Such emergencies might be anything from a sprained ankle or altitude sickness, to unexpected snowfall, avalanches or earthquakes. Good guides will know what to do in worst case scenarios and get you to safety as quickly as possible.
2. Maps are often wrong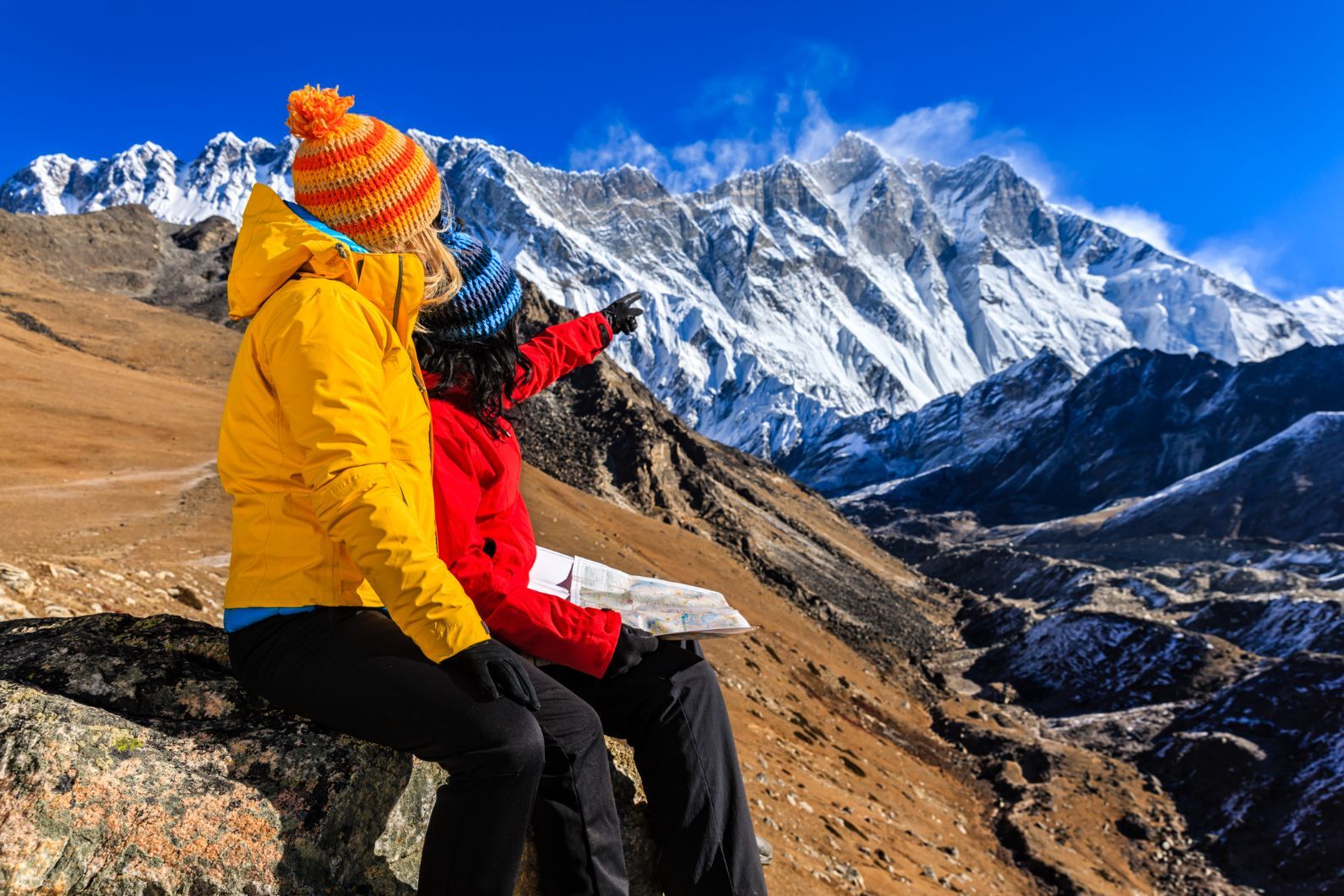 Yet another reason why hiring a guide is a good idea. Maps of mountainous terrain are often wrong. Terrain can change from year to year due to landslides or changes in a river's course. Formatting issues can mean that what looks like a small town on a map is in reality just a single hut. And, most worryingly, altitudes marked can be wrong. There was a well-known case of the Lake Gosainkunda map marking one settlement as 1000 metres lower than it actually was, and thus leading some trekkers to experience serious inconvenience and altitude-related problems.
3. Pack for all eventualities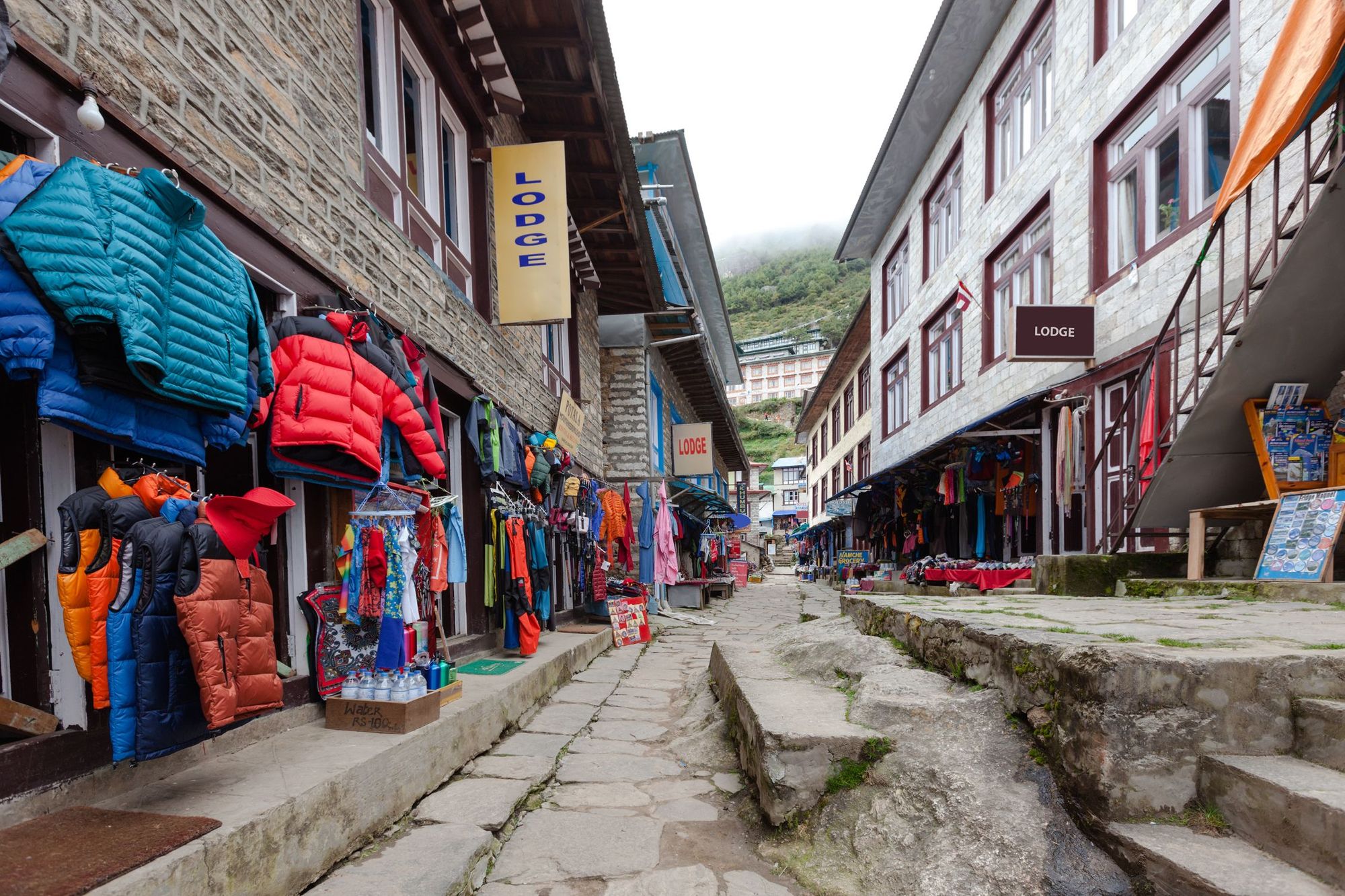 While there's no need to pack the kitchen sink for a trek in the Himalaya, it is a good idea to prepare for all kinds of weather, as well as emergencies. A decent first aid kit is a good idea, even if you're trekking with a guide, as well as a water purification system of some sort (a bottle of Piyush chlorine drops, easily available in Kathmandu for pennies, does the trick).
Even if you're not expecting snow or rain, pack for these weather conditions, as the mountains can be very changeable. Don't go wild with the number of clothes you carry, but do think carefully about each item's function. While some trekking trails pass through small towns where supplies are available (such as Namche Bazaar in the Everest region), most do not, and you shouldn't expect to be able to find any shops once you've left Pokhara or Kathmandu.
4. Accommodation varies widely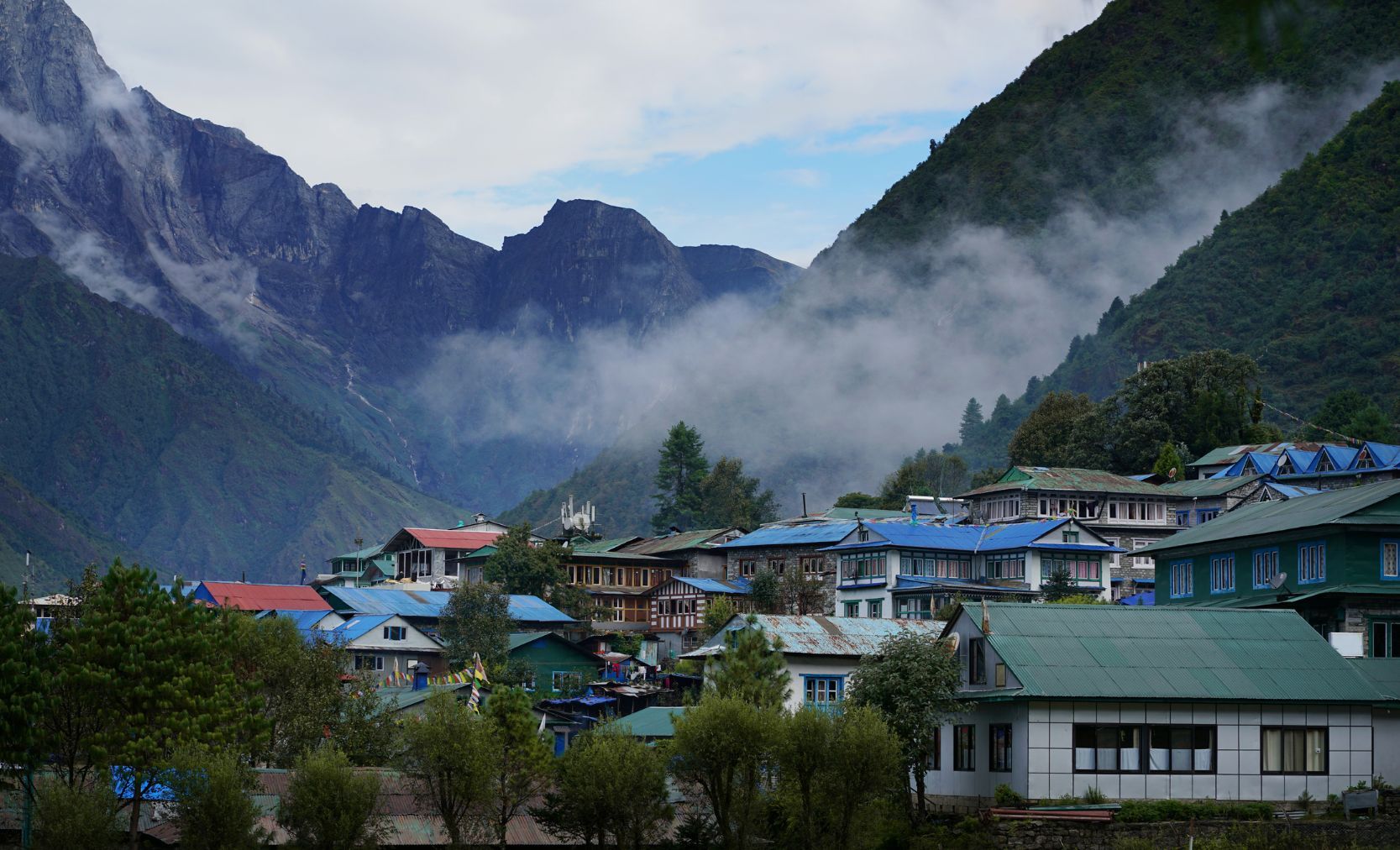 You've probably heard about Nepal's famous 'tea houses', or simple lodges where you can stay while trekking. These are a reliable option on most trails that see a lot of trekkers. But the range of accommodation options actually varies widely. On some remote treks, such as in the Far West or Far East, it's necessary to camp. On others, such as the Everest Base Camp trek, it's possible to stay at quite luxurious places (for a price). Whatever your budget or travel style, you're likely to find an accommodation option to suit you while trekking in Nepal.
5. You'll eat well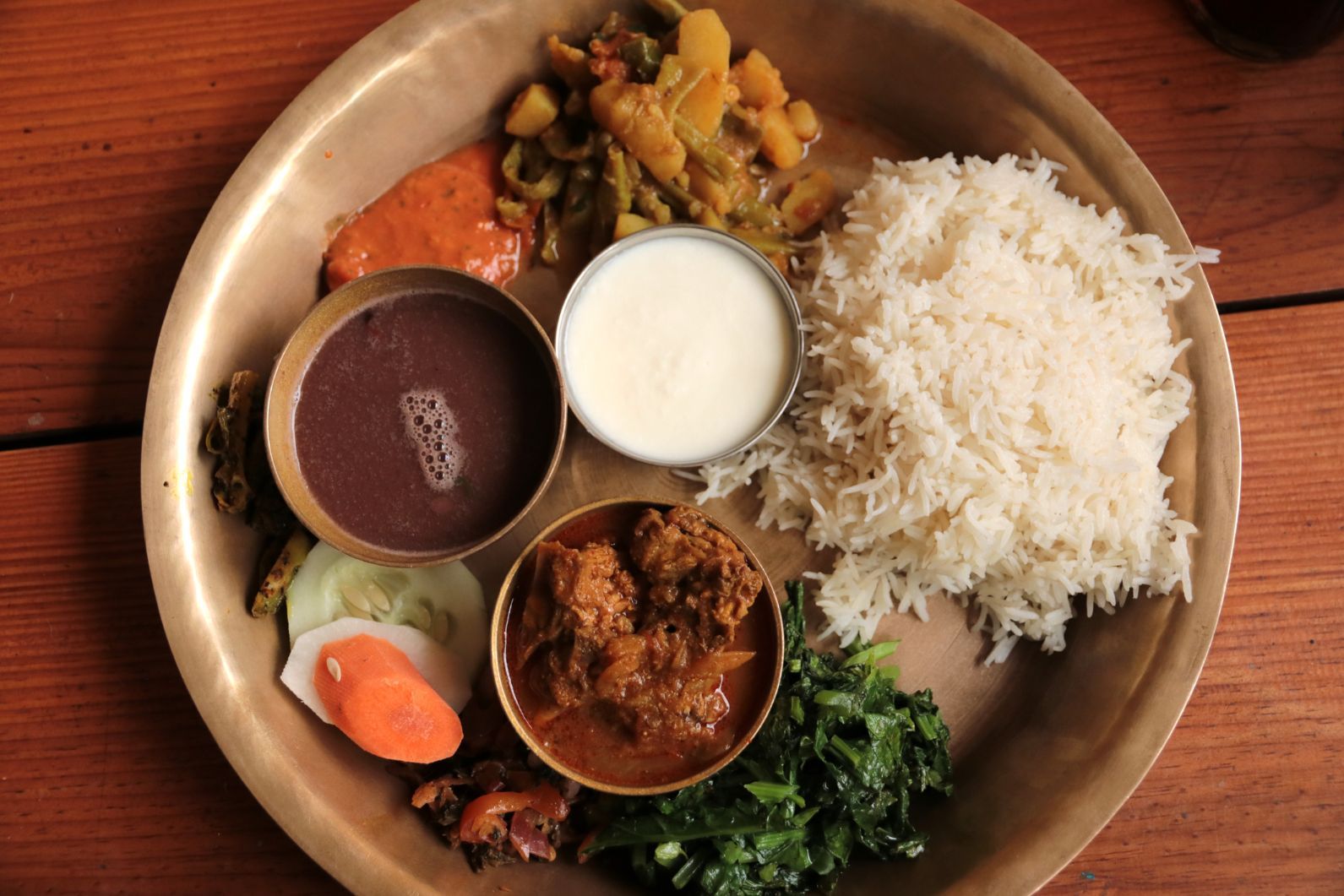 As long as you're open-minded about eating varieties of dal bhat and noodles every day, you'll eat well on most treks in Nepal. With the exception of remote areas, especially in the Far West, trekking trails pass through villages and cultivated land, so there is usually enough food supplies to cater to trekkers.
Food does get more expensive the higher up and deeper you go into the mountains, as canned and packaged items all have to be carried in. One of the joys of trekking in Nepal is the good (though basic) infrastructure in many parts of the country, meaning you won't usually struggle to find a hot and nutritious meal at the end of a challenging day.
What Should I Pack for Trekking in Nepal?
The beauty of trekking in Nepal (or, one of the beauties!) is that because of the good infrastructure in many places, there's no need to travel with everything but the kitchen sink. It's not even necessary to sleep in a tent in most areas. But, while it's possible to get practically everything you might need or want for a trek in the cities of Kathmandu and Pokhara, using your own, broken in, tried and tested trekking gear is much safer. Don't buy a pair of boots just days before your trek, tempting the trip-ruining scourge of blisters. Here are some things you should bring from home:
Hiking boots—never buy these immediately before your trek! Wear them in first.
A daypack for your camera, wallet, water bottle, small snacks, jumper, raincoat, and other daily essentials
Lightweight jacket, such as down or microfleece
Waterproof jacket
Good-quality merino base layer
Sunscreen—the variety and quality available in Nepal is not as high as most Western countries
And here are a few things you could pick up in Kathmandu or Pokhara if you don't already have them, or want to save a bit of money by buying them in Nepal.
A duffel bag for your porter to carry (45-55 litres is ideal; you don't want it to be too heavy, but it needs space for your kit)
Quick-dry shirts in synthetic fabrics (cotton is comfortable until it gets wet, then it can be dangerous)
Thick socks
Sun hat, woollen hat, gloves
Trekking poles, which can save your joints on steep up/downhill sections
Comfortable hut clothes, such as a tracksuit and warm pyjamas
Basic toiletries
Water purification system, such as chlorine drops or tablets
Head torch, for evenings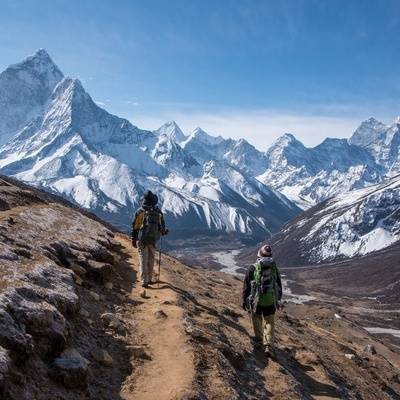 FAQs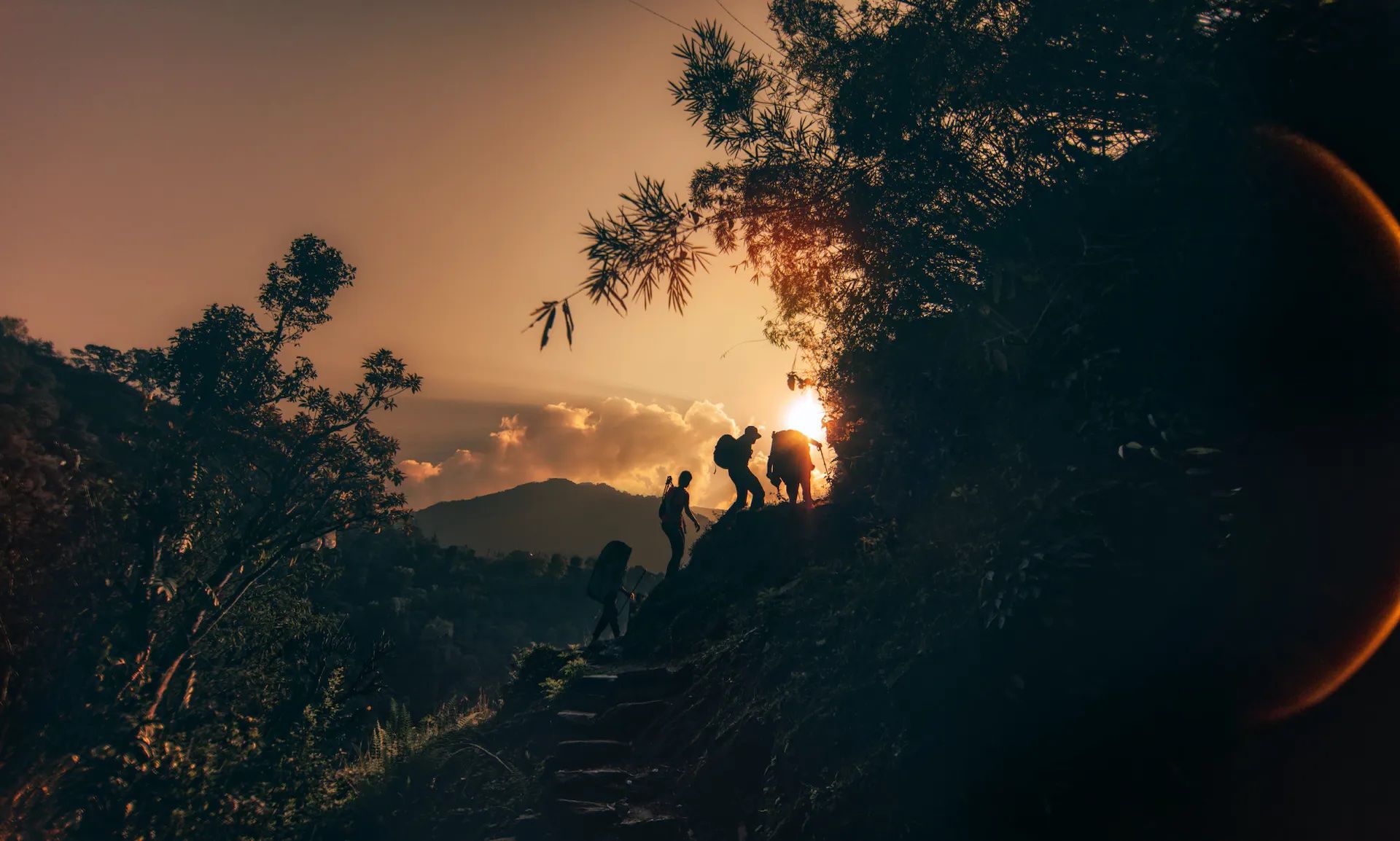 When is Hiking Season for Nepal?
The two main seasons for trekking in Nepal are spring (March and April) and autumn (September through to early November) - these are the periods on either side of monsoon season. You'll find the weather to be warmer in the spring period, but in late autumn you'll be sharing the trail with fewer people.
How Risky is Hiking in Nepal?
One of the biggest risks of trekking in Nepal is altitude sickness, as many of its mountains are situated at a high elevation. However, you can reduce this risk by acclimatising slowly, and travelling with an experienced guide. In fact, a lot of hiking risks can be mitigated by travelling with a guide, such as getting lost, avoiding bad weather and more.
How to Train for Trekking in Nepal?
To go trekking in Nepal, you'll need a good level of physical fitness. Check out our Guide to Preparing for a Multi-Day Trek by expedition leader and ex-Commando Ian Finch to get started!
Inspired? Explore our trekking and hiking holiday in Nepal and other Nepal adventures.