Steve Bate MBE is a Paralympic cyclist, with the medals to show for it. He picked up two golds and a bronze at the 2016 Games in Rio, and completed the set with a silver in Tokyo. Bate was diagnosed with retinitis pigmentosa (RP) in 2011, a condition which, he says, is "slowly robbing me of my eyesight." It will eventually cause him to go blind.
Bate is officially registered as visually-impaired, but rather than impeding his thirst for adventure, his diagnosis inspired him push his limits. In 2013, Bate became the first partially-sighted person to solo climb the legendary El Capitan in Yosemite. Now he's set his mind on cycling from Cairo to Cape Town.
What I realised when I got my diagnosis was that if I only had four years of eyesight left, I needed to maximise it.
'Riding Light' is the story of Steve, directed by Sammy Seeley for Elliot Brown. Looking past the accomplishments, it focuses on why Steve does what he does. Watch the film below, and then scroll on to read our interview with Bate.
"When I got my diagnosis, the specialist said 'worst case scenario, you'll be blind in four years'," Steve tells me. "That was pretty brutal."
Bate was working as an outdoor instructor when he was diagnosed with RP. Losing his eyesight - and driving licence - was "a game changer". He battled depression after receiving the news, but grew to accept it - and then quickly became determined to make the most of the vision he had, while he had it.
"I used to be a person that would say 'oh I'd love to do that' when I spoke about adventure - but then I'd put barriers up in the way of actually doing it," he says. "I think the fear of failure does that. What I realised when I got my diagnosis was that if I only had four years of eyesight left, I needed to maximise it. I changed the way I look at my entire life.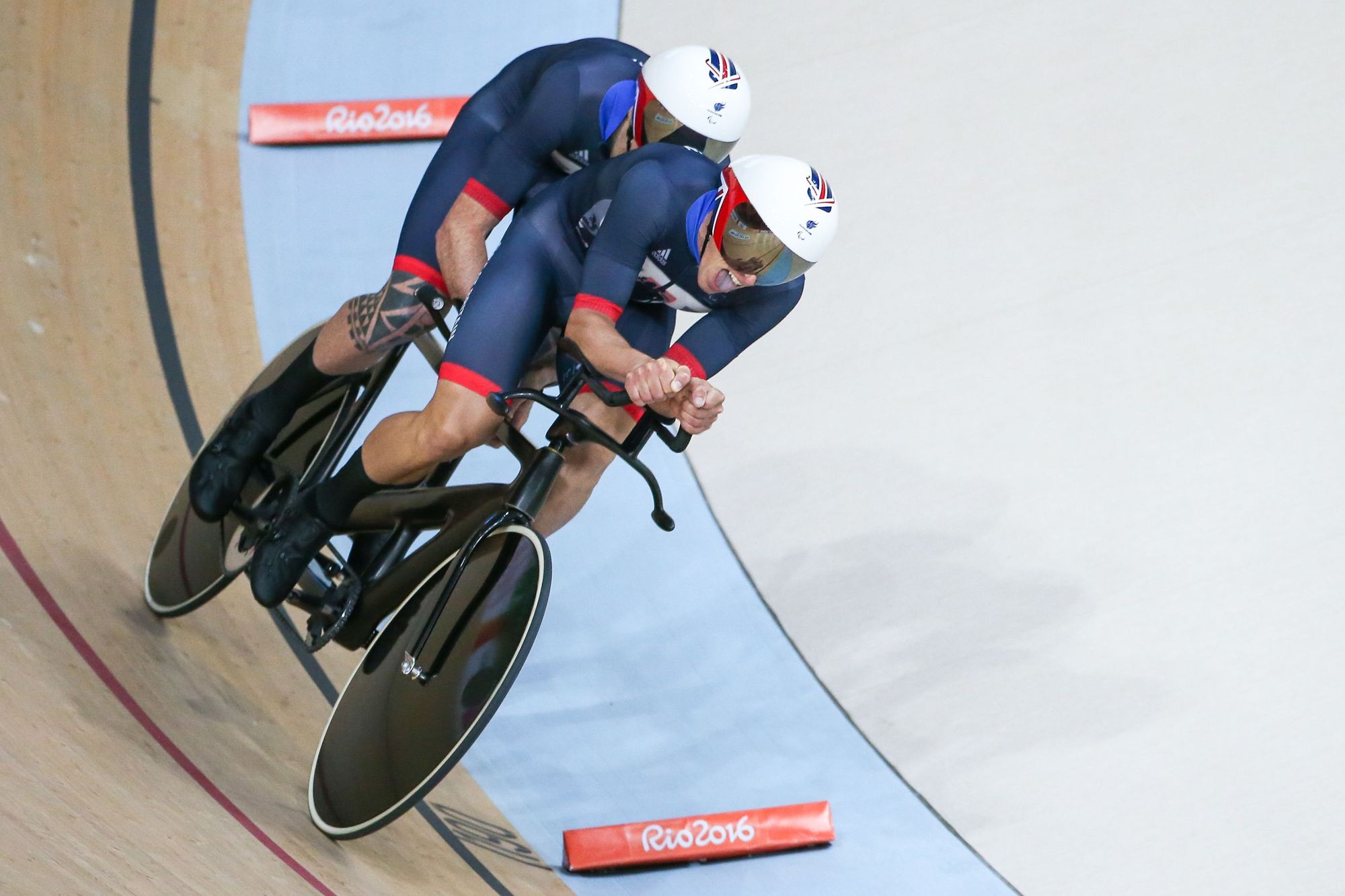 "You never know what's going to happen tomorrow, so make the most of what's good today. Everyone is sitting here waiting to retire to do all these things, but the reality for me is that in two or three years time I may not be able to see, so - pardon the French - but I need to get shit done now!
"Getting diagnosed with RP was that missing piece of the puzzle I needed just to be like, right, let's crack on. Let's really enjoy life and find your potential."
You never know what's going to happen tomorrow, so make the most of what's good today.
That was what led Bate to settle on tackling El Cap. One of the most iconic rock formations in the world, the huge, granite slab of El Capitan measures more than 3,000 vertical feet. It's a technically-demanding multi-day climb, and requires substantial physical and emotional commitment from the climber.
"Starting was the hardest thing," Steve says. "Walking up to the base and making that first move off the ground. Once you're on the wall though it's very simplistic. Climbing a big wall, all you do is wake up, eat, climb, eat, sleep and do it again."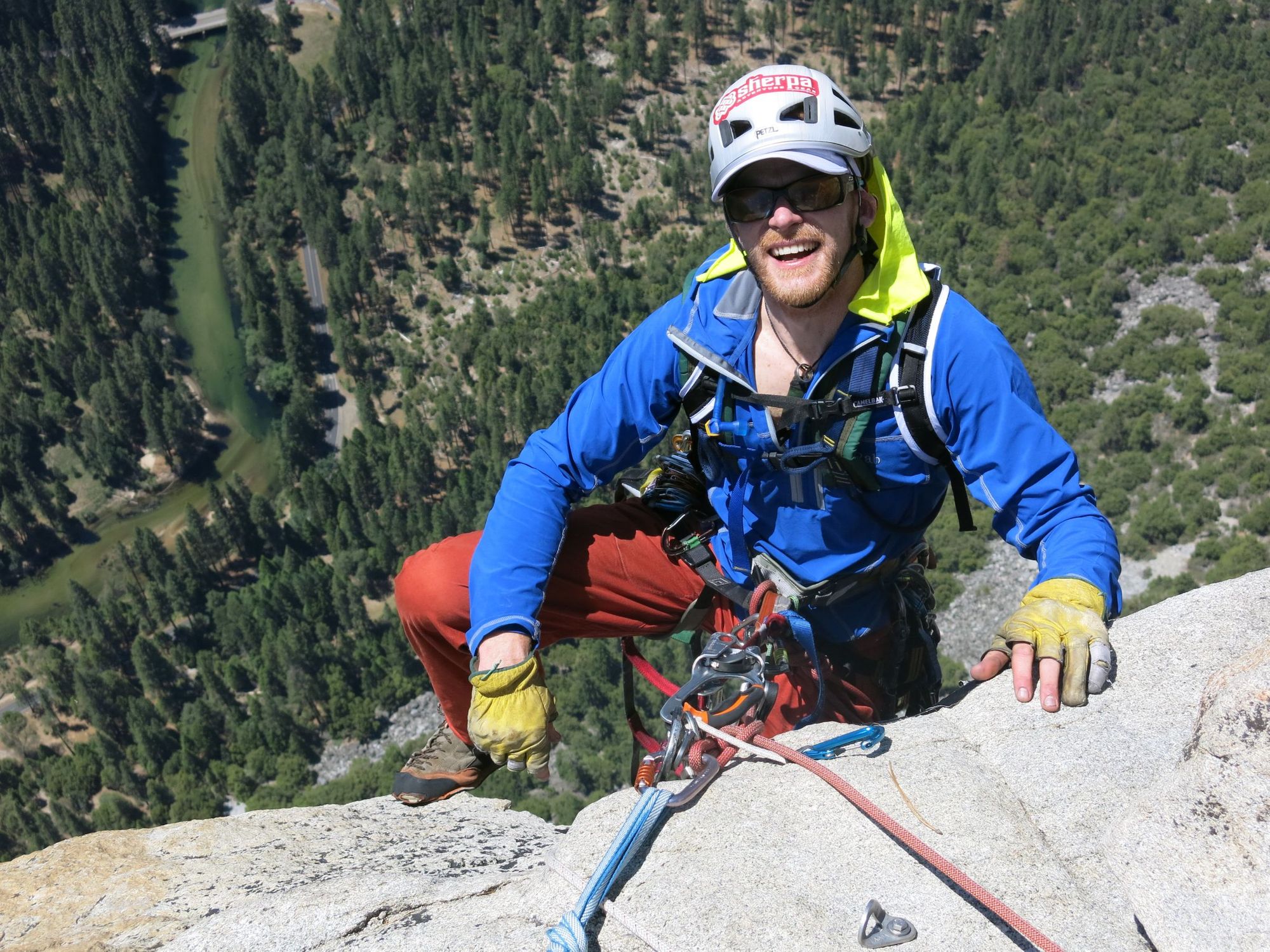 It took Bate six days to climb El Cap, sleeping on a portable ledge suspended above the valley each night. "It's so great to be in that environment on your own," he says. "It's pretty powerful." But how did his RP impact the climb?
"The scariest thing on El Cap was route-finding," says Steve. "I followed a route called Zodiac, which is pretty defined. You can't really get too lost if you've got normal vision, but the scariest thing for me was the idea of getting lost somewhere where I couldn't get back. I just spent a week in Scotland winter climbing, and I noticed that finding gear placements is becoming a lot harder. I really have to scan around because I've got such a narrow field of vision, so I've got to spend a good amount of time hanging in some pretty crazy stances."
Bate made it through the crux of the climb, and then to El Cap's summit. "It's such an amazing feeling pulling over the top," he says. "When you've just accomplished something that big and you've done it all on your own... that's why I think it still stands out as my greatest achievement, you know - bigger than gold medals, bigger than world championships or world records.
"That literally changed me as a person. It made me believe I could do anything."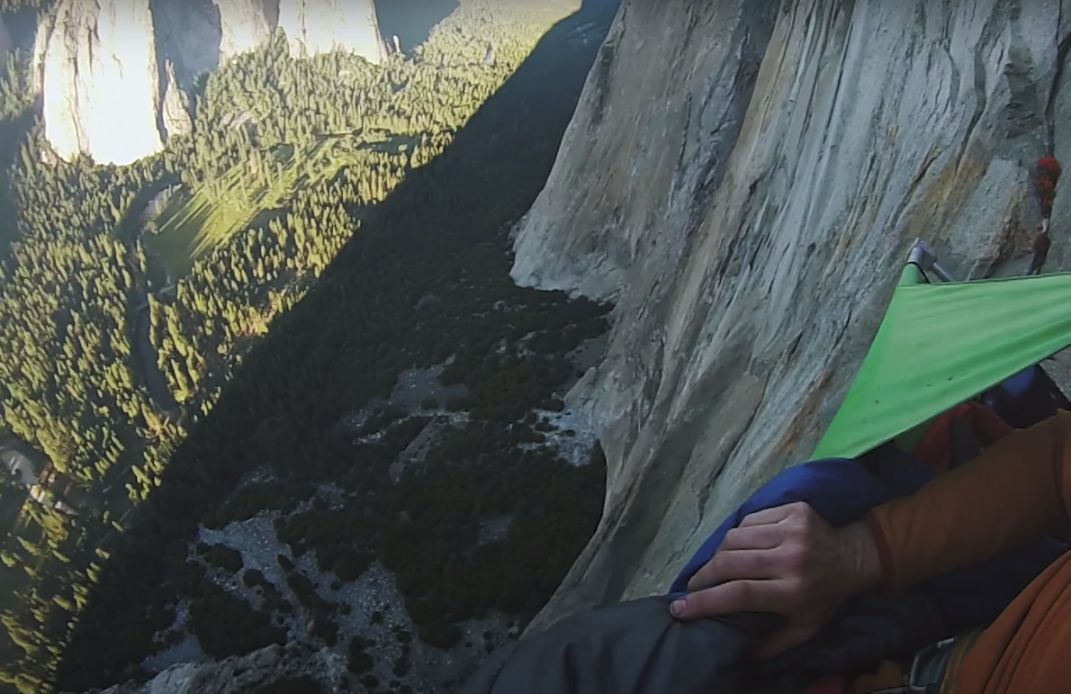 A month before climbing El Cap, Bate had attended a talent ID day for British Cycling. Now he was invited back for another, and soon, he was paired with sighted-pilot Adam Duggleby and thrust into a programme which would lead him to the 2016 Paralympic Games.
"I was back learning," Steve says. "For El Cap, I had to research everything on my own. At British Cycling I could go to anyone and ask and they would tell me the best advice - whether it was nutrition, training, S&C. I loved it. And by the time we hit Rio, everything had come together and results kind of showed that."
I'm going to have days where I'm gonna get up and want to quit, but that's the point that I need to get to to keep progressing as a person...
The programme also helped him come to terms with the concept of going entirely blind. "When I got diagnosed, that was the worst thing in the world to me, losing my sight completely," he says. "But the beauty of riding in an elite power program is, we've got blind people on the team, and we race against completely blind people, and you start to see their amazing achievements."
Bate is 44 years old now, but is still not ruling out another Paralympics. "I think if it was another four-year cycle, I would probably retire and be content - or if the programme binned me or said 'listen mate, you're too old, piss off!' I'd be content with what we've done. But while it's still my choice, I'm going to keep pushing."
That'll involve balancing that training with plans to cycle from Cairo to Cape Town - plans that have been delayed time and again due to the pandemic. "There's so many unknowns with riding six and a half thousand miles down Africa," Bate says. "I know it's not going to be easy. I'm going to have days where I'm gonna get up and want to quit, but that's the point that I need to get to to keep progressing as a person, keep understanding myself, keep growing as a human and, you know, hopefully keep inspiring people to follow in my footsteps."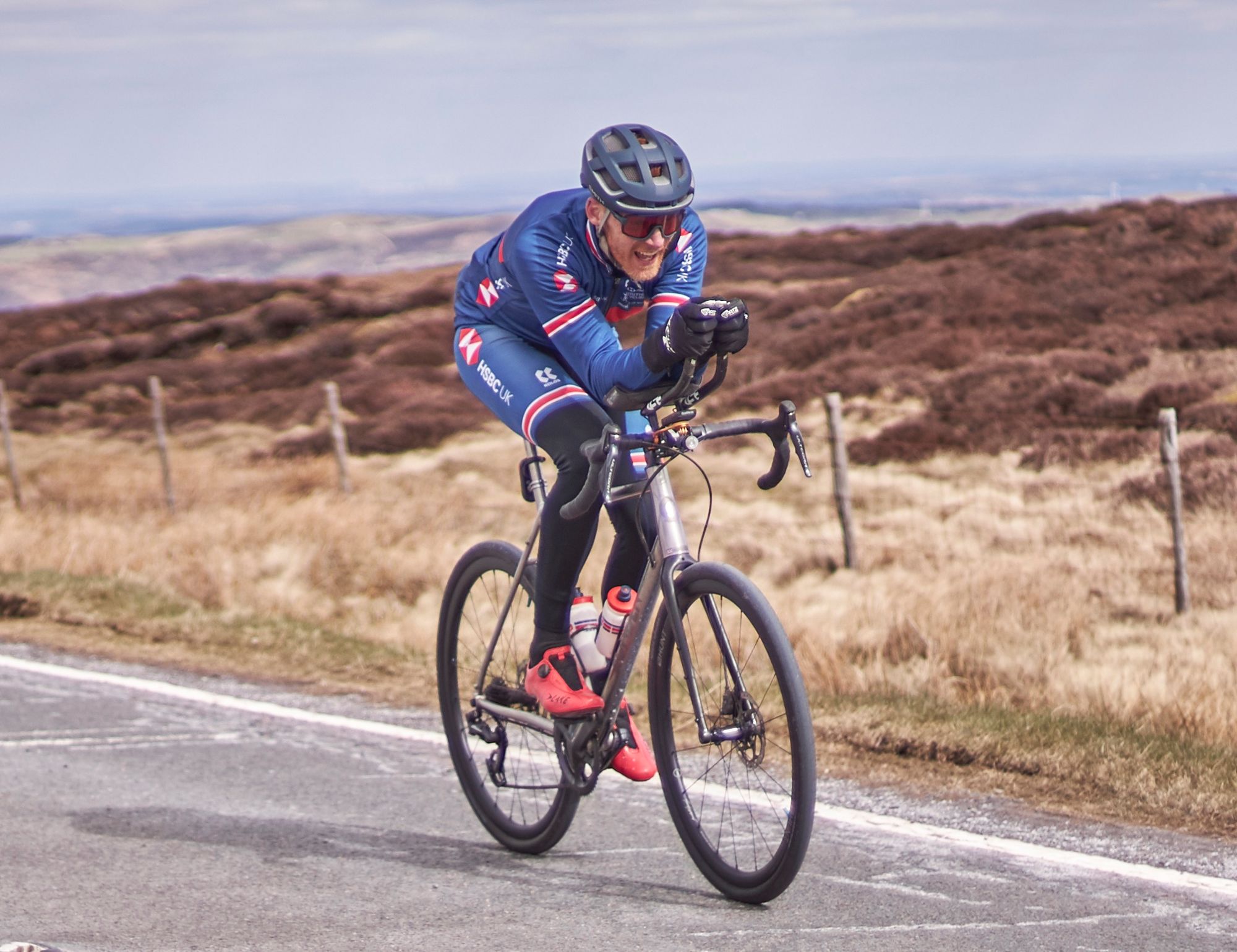 He laughs: "I hear so many people say 'if I can just inspire one person that'd be amazing', but that's a cop out! One person? You've got to shoot a bit bigger than that, mate. That's the lowest number! I want to inspire millions of people with a disability to go - if that ginger guy can do it, then maybe I can do a bit more too.
"I firmly believe this [Cairo-Cape Town] would be international news - the first para guy to take on a challenge like this and hopefully break the record by a significant amount. I believe this could be a big turning point. I don't care about the record itself - it's about the impact that it could have."
Many challenges still lie ahead for Bate, on and off the bike.
"In many ways [going blind] does still terrify me," he says. "Am I going to be a burden? how will I do the day-to-day stuff that nobody sees? But now I look at it and think, well, that's a massive challenge, and am I up for that? Have I got that in me? That's the most exciting part. It's exactly the same as what I'm trying to do with Cairo-Cape Town or what I did with El Cap. I'm learning, I'm trying to be better and match my potential. That's the particularly exciting thing now."
Inspired? Check out our full range of adventure holidays now!