"To the lover of pure wilderness, Alaska is one of the most beautiful countries in the world," the famous naturalist John Muir once wrote. "Never before this had I been embosomed in scenery so hopelessly beyond description."
For many adventurous travellers, this American state represents the 'last frontier' - vast, unspoilt wilderness. Alaska's natural features include its untouched primaeval rainforest, and the colossal glaciers spilling icebergs into glassy waters. Snowcapped mountains pierce the clouds, while hundreds of islands are scattered offshore. Like Norway, it's a place of long, light summers and cold dark winters, illuminated by the blaze of the northern lights.
There are 16 national parks in Alaska, conserving over 60% of the state's land. The largest is the epic Wrangell-St Elias National Park & Preserve, which is 13.2 million acres; larger than Yellowstone National Park, Yosemite National Park, and Switzerland combined!
With so much to explore, it's hard to know what to do and where to go. So here's our guide to some of the wildest places in Alaska, when to visit and what outdoor activities to do there.
When Is the Best Time to Visit Alaska?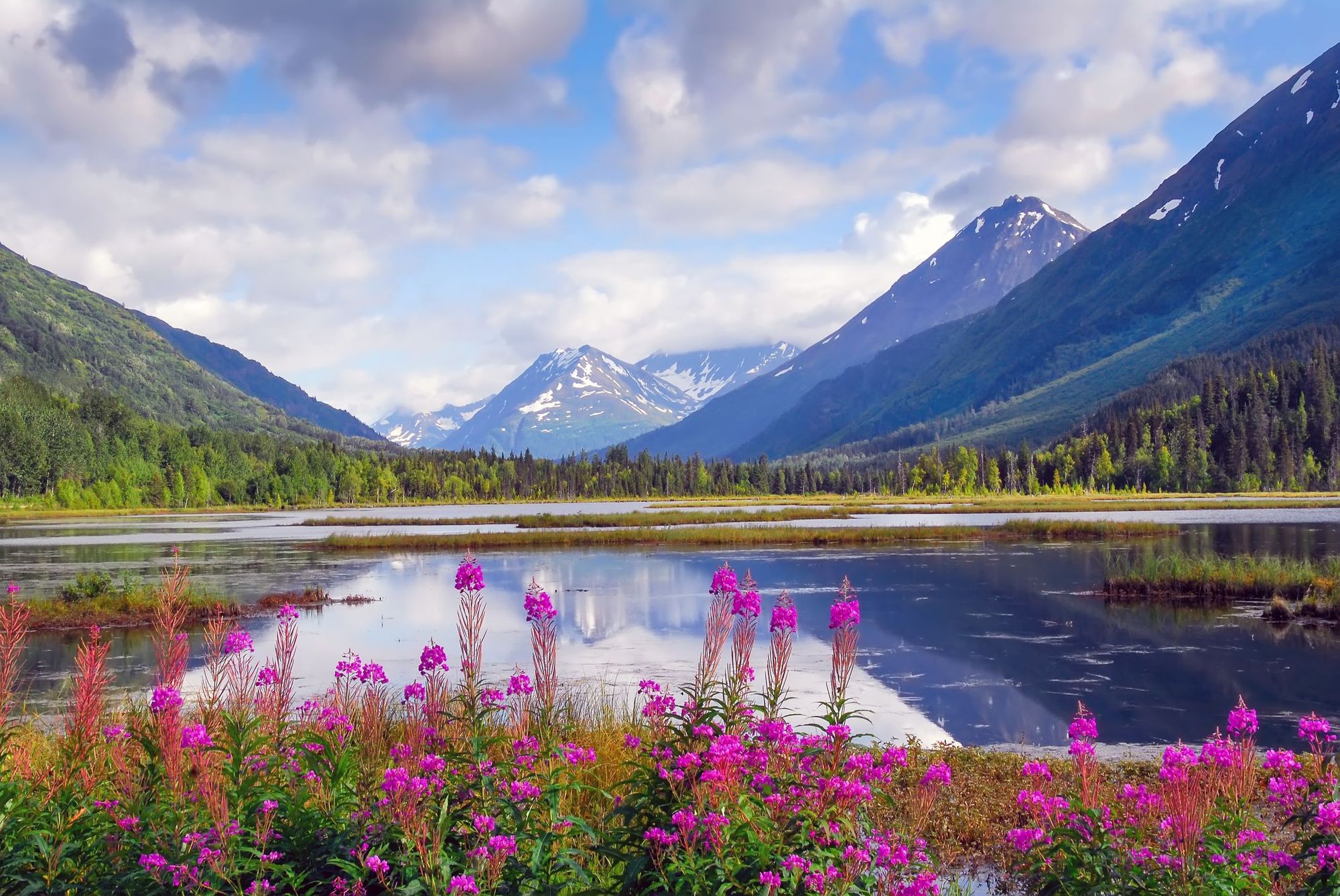 The most popular time to visit Alaska is during the summer months, between mid-June and mid-September. Expect long days, midnight sun, and comfortable temperatures between 15 to 19°C. This is also the best time of year for seeing flora and fauna. Alaska has over 1,500 species of wildflower which bloom in summer. June and July are also the best months for seeing wildlife such as bears, seals and whales.
If you're a fan of snow and sub-zero temperatures, then the winter months might hold more appeal. December and March tend to offer up the best snow for winter sports such as fat biking, skiing and dog-sledding. The darkness of December is also brilliant for spotting the northern lights. Meanwhile, the shoulder seasons of April and October might offer more unpredictable weather, but you'll also find lower prices and fewer crowds.
5 Things to Do in Alaska
1. Paddle Past Glacial Ice in Colombia Bay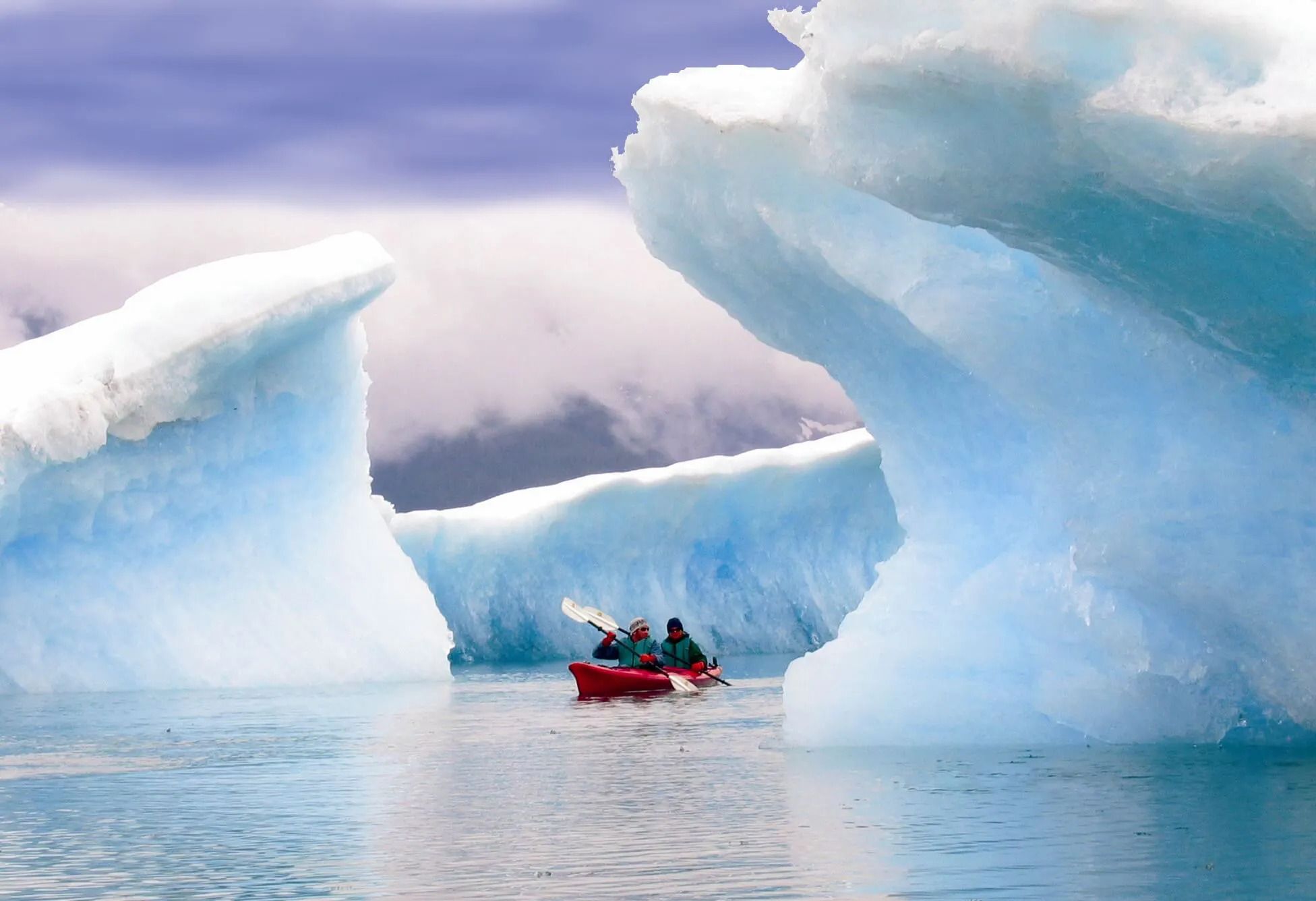 Colombia Bay is the second largest tidewater glacier in North America, and is one of the best places for glacier kayaking in Alaska. Being accessible only by boat gives it a wonderfully off the beaten track feel. You'll be blown away by the vast shelf of ice, and the numerous icebergs bobbing on the waters in front of it.
There are boat tours out to the glacier, but we'd recommend a more intrepid exploration of the area on a kayaking trip. Around 13 million tonnes of ice break off this glacier every day - position your sea kayak to watch the ice shelf and look out for this calving event. It's a thunderous spectacle!
Colombia Bay can be reached by travelling down the Valdez Arm, from the Port of Valdez. As you round the corner into the bay you'll travel across the more open waters of Prince William Sound, a rugged area renowned for its wildlife. Keep an eye out for humpback whales, grey orca, sea otters and many more species.
In the evening, wild camp on the moraine around the shores of the bay. You'll be able to watch the sunset over the glacier, turning the ice many different shades of pink and orange.
2. Go Bear-Spotting in the Wilderness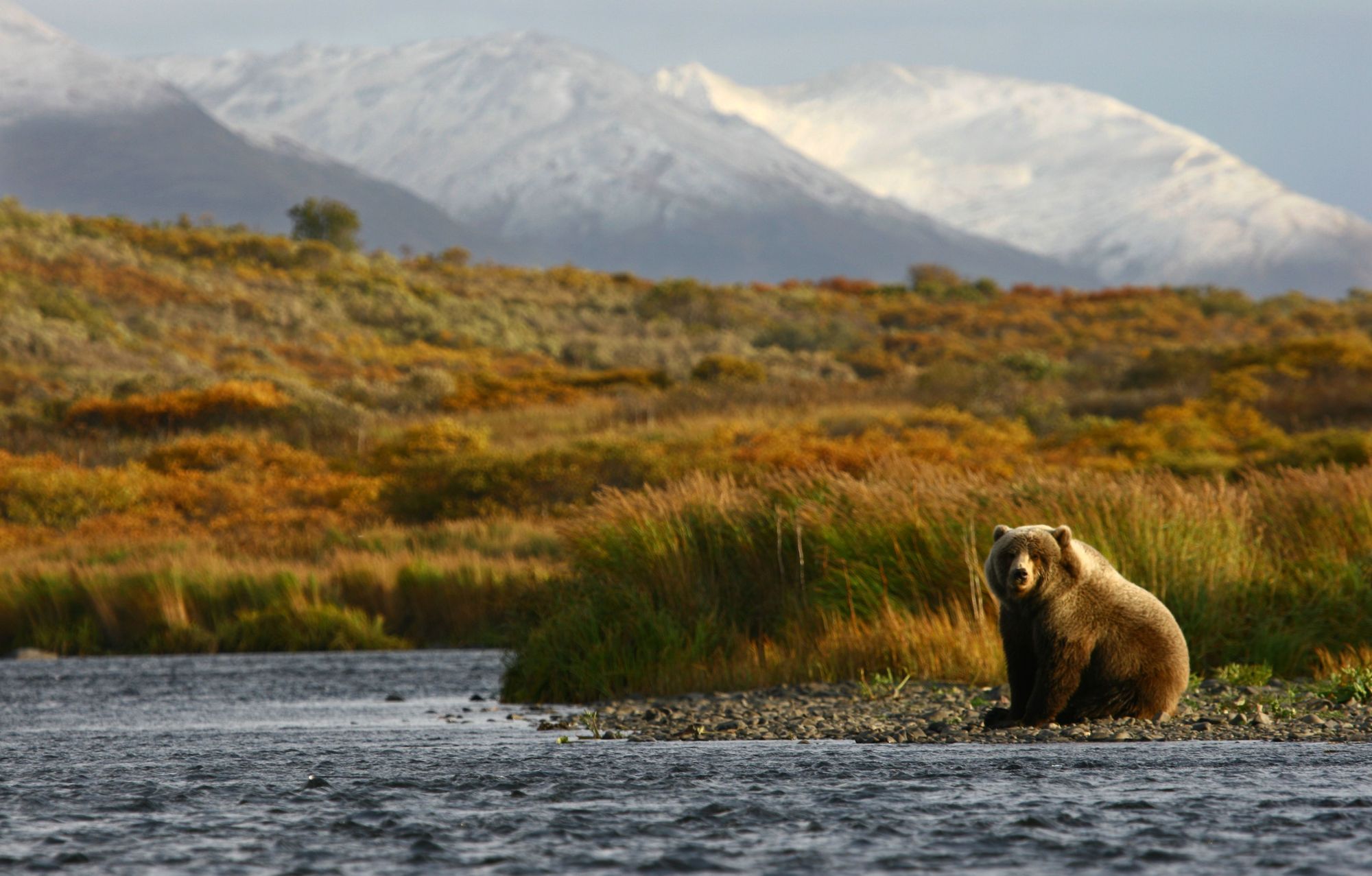 One of the best things about getting out into nature is being able to see wildlife in their natural habitat. Alaska is particularly renowned for its bear population - there are over 100,000 black bears living wild in the state, as well as thousands of brown, kodiak and grizzly bears.
The best time to see bears is from June to August, as they hibernate during the winter months. But in the summer, they can often be found fishing salmon from the streams or eating berries in the forest. Kodiak Island is home to 3,500 kodiak bears, a sub-species of brown bear renowned for its large size. Many congregate around Frazer Lake, which is home to a large sockeye salmon run - there's a viewing platform where you can look down at the bears without disturbing them.
It goes without saying (but we'll say it anyway) that you need to treat Alaska's wild bear population with respect. Don't invade their personal space. Don't feed them. When hiking the backcountry, make noises to avoid surprising them with your presence. The Alaska parks department offers further advice. We'd also recommend travelling with an experienced guide, who knows how to navigate wild animal encounters safely and responsibly.
There's an option to take floatplanes into remote areas for bear encounters, but we prefer the no-carbon alternative of a kayak trip. If you're kayaking down the Valdez Arm, ask your guide to take you to 'Bears' Kitchen', where the resident bear population can sometimes be seen fishing for salmon.
3. Try Dog Sledding in Juneau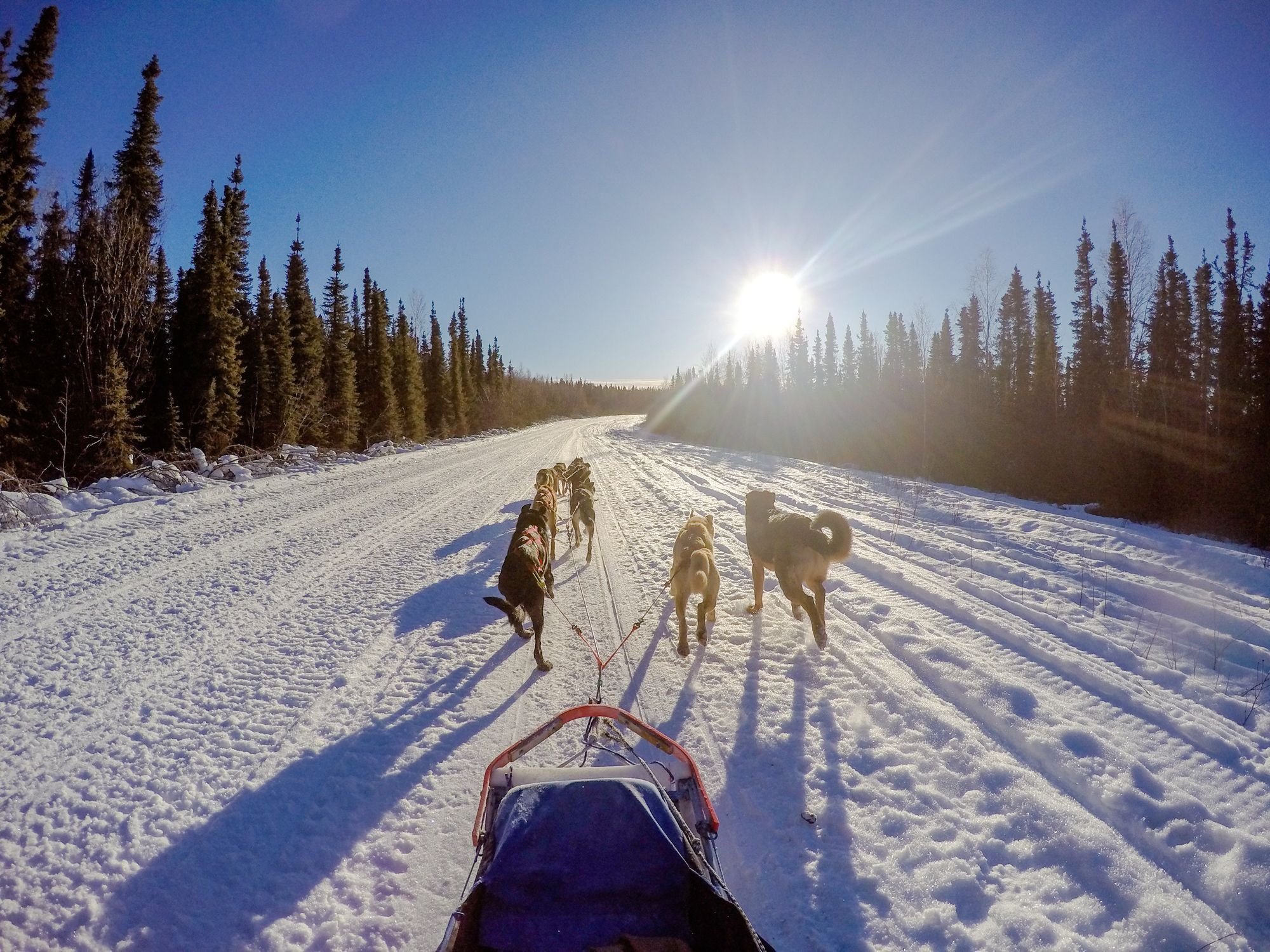 One of the most quintessentially Alaskan activities we can think of is to go dogsledding, an activity which has indigenous roots dating back hundreds of years, and which was later made legendary by polar adventurers and Jack London's adventure novels. The country is known for the Iditarod, a 1,150-mile dog sled race where contestants face sub-zero temperatures, howling winds and snowstorms.
While the Iditarod is only suitable for experienced mushers, you can still get a taste of adventure on a day or overnight dog-sledding trip. There are plenty on offer during the winter months.
Juneau is a popular spot for dogsledding; you can take a short helicopter ride to one of the many nearby glaciers, and then travel across the ice. As an aside, glacier hiking from Juneau - shown on our feature image - is also a possibility. There's also an option to try out dogsledding during the summer months (using a cart with wheels) through Tongass National Forest.
For a multi-day dogsledding adventure, head to the icy wilderness of Denali National Park. There are several tour operators who can design a backcountry sledding itinerary for you, where you can stay at wooden cabins in the park's interior.
4. Hike in Prince William Sound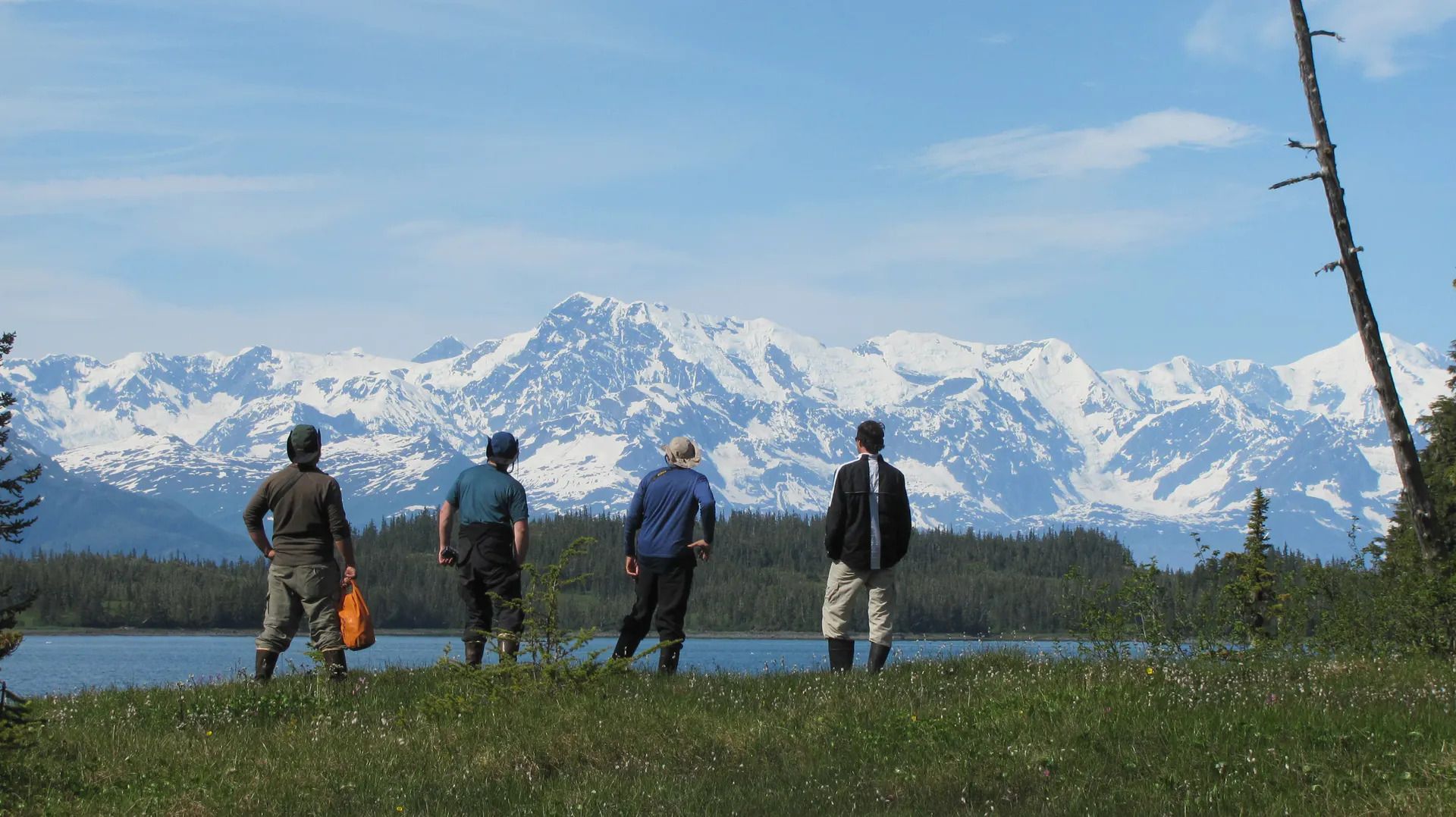 Prince William Sound is one of the most gorgeous places to visit in Alaska. It consists of 10,000 miles of waterways scattered with islands, deep fjords, glaciers and dense temperate rainforest. While it's a popular spot for boat tours, it's also a great place for off-the-beaten track trekking, boasting some fantastic day hikes.
The Lost Lake Trail, in Chugach National Forest (which carpets the Sound), is one of the best hikes in Alaska. It's a 13.8 mile there and back trek starting in the forest, which then gives way to alpine meadows. As you ascend, you'll be encircled by snowy peaks. You'll also soon catch sight of the vast, aquamarine lake. Sit down on the shore for a picnic, and take a plunge into the icy waters if you dare!
The Heney Ridge Trail is another popular hike (eight miles there and back). You'll ascend through dense forest and scramble up to Heney Ridge, where you'll be treated to epic views of Prince William Sound and the Copper River Delta.
We also recommend combining hiking with kayaking - your guide will be able to take you to remote trails that aren't accessible by road, and so see barely any foot traffic.
5. Bikepack the Kenai Peninsula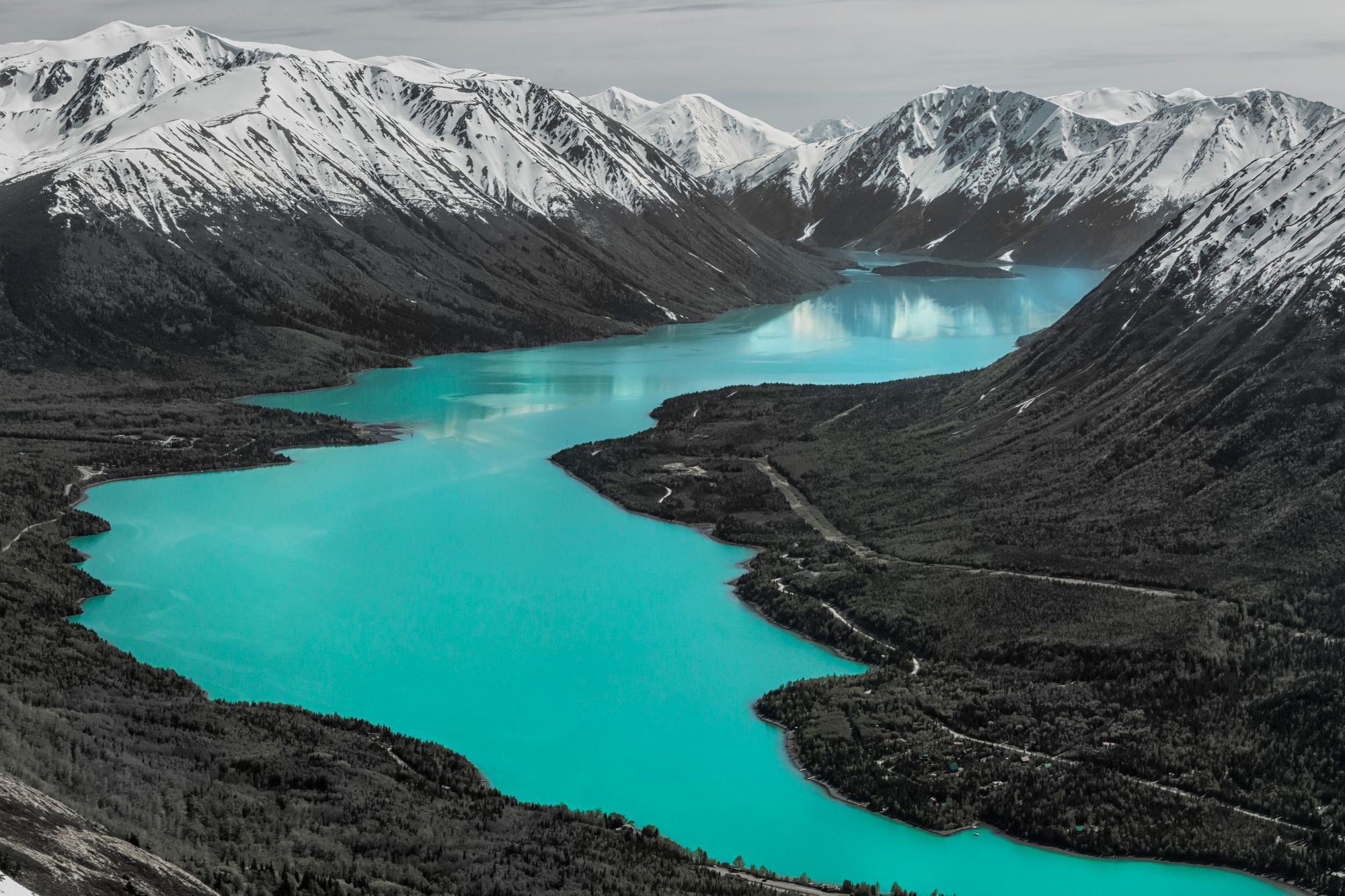 We're messianic about bikepacking, and Alaska is the perfect spot for it, with its epic scenery, openness to wild camping and quiet trails. We recommend the Kenai 250, on the breathtaking Kenai Peninsula. It's a 254-mile loop of unpaved and single track road, linking up many of the peninsula's most scenic multi-use trails, including the Russian Lakes Trail, Resurrection Pass and many more.
Along the route, you'll pass alpine lakes and meadows, power your way up mountain passes, and wind through spruce forests. The trail can be undertaken in four days, but it'll be more leisurely if you spread it out over seven.
Accommodation takes the form of cabins, private campgrounds and more rustic backcountry sites with long drop toilets, drinking water and bear lockers. The largest town on the route is Seaward, where you can stock up on provisions and grab a meal.
Inspired? Then join us on our Alaska Wilderness and Kayak Expedition.