South Africa boasts some awe-inspiring landscapes. In Drakensberg, sheer granite plateaus rise from the undulating foothills, while the Blyde River carves a deep canyon through the escarpment. In the interior of the country lies the Karoo, a vast semi-desert region, while the Western Cape is characterised by its golden beaches and mountains surrounded by old-growth forests.
The country's 19 national parks and many private reserves are ideal places for immersing yourself in nature and spotting wildlife. Kgalagadi Transfrontier Park, near the Namibian border, is a desertscape of shifting sands and spiky thorn trees - it's one of the best places in the world for spotting big cats like cheetahs and black-maned lions. In Addo Elephant Park, as the name suggests, you'll see the results of a successful elephant conservation programme.
But the Kruger National Park is the biggest draw for people interested in a South African safari. Its bushveld and savannahs are home to the 'big five' - African lions, leopards, rhinoceros, elephants, and Cape buffalo - alongside 142 other mammal species and hundreds of bird species. We recommend trying one of Kruger's walking safaris, where your guide will show you how to track wildlife, and you'll be able to get close to animals in their natural habitat.
"There is something about safari life that makes you forget all your sorrows and feel as if you had drunk half a bottle of champagne — bubbling over with heartfelt gratitude for being alive," writes Karen Blixen, author of Out of Africa.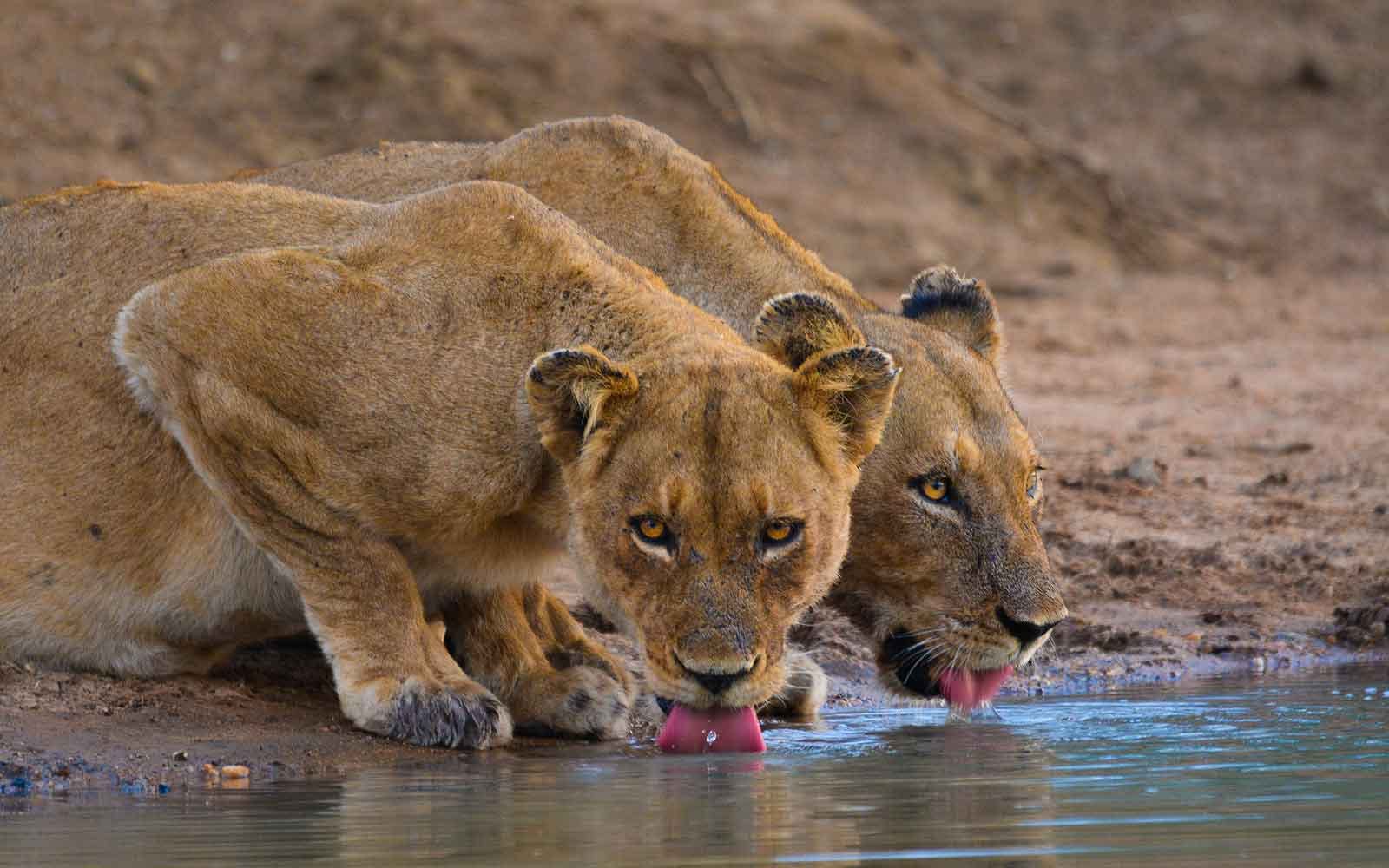 So, when should you go? The best time to visit South Africa on safari is widely considered to be May to September. This is when the east of the country - where the main safari parks such as Kruger National Park are located - experiences its dry season. With less vegetation, wildlife watching opportunities are greatly improved.
However, the Western Cape has a Mediterranean climate and experiences rain from May through September. So if you're combining your South Africa safari with a trip to the Western Cape, you might want to take this into consideration.
In this seasonal safari guide, we explain the opportunities for wildlife watching on a month-by-month basis.
The Basics: South Africa
Currency? The South African Rand
Official language? There are 11, including English, Afrikaans, Zulu and Xhosa
Time Zone? GMT+2
Plug adapter? Type C, M and N.
Do I tip? 10% or more
Average beer price? 21.98R/ £1
Nearest adventure? The Ultimate South Africa Hiking Safari
The Best Time for a South Africa Safari: Your Month-By-Month Guide
December to February (Summer)
Best for: Birdwatching
Weather in Kruger/ Rest of Country: January and February are two of the wettest months, characterised by torrential downpours in the afternoon. Expect average afternoon temperatures of around 32°C and high humidity - peak temperatures are far higher.
Weather in Western Cape/ Cape Town: Lovely weather - predominantly clear skies and average afternoon temperatures of 26°C.
In Kruger National Park and many other game reserves, this is the height of the rainy season. Vegetation is flourishing and flowers are in full bloom - it's gorgeous but will limit your ability to see wildlife. These months, however, are ideal for birding. Look out for tawny eagles, hornbills, bee eaters and many more. January is when many birds are beginning to rear their young; February is prime birdwatching time, when birds are in full plumage and migratory birds are very settled.
Game reserves near the Western Cape will be busy in January and February (peak summer season) and prices will be higher. However, these months are ideal for visiting Boulders Beach, just south of Cape Town, where the resident penguin colony will have given birth to their young. The Garden Route - a 300km stretch of coastline encompassing several game reserves - is beautiful this time of year, with plenty of wildlife watching opportunities.
March to May (Autumn)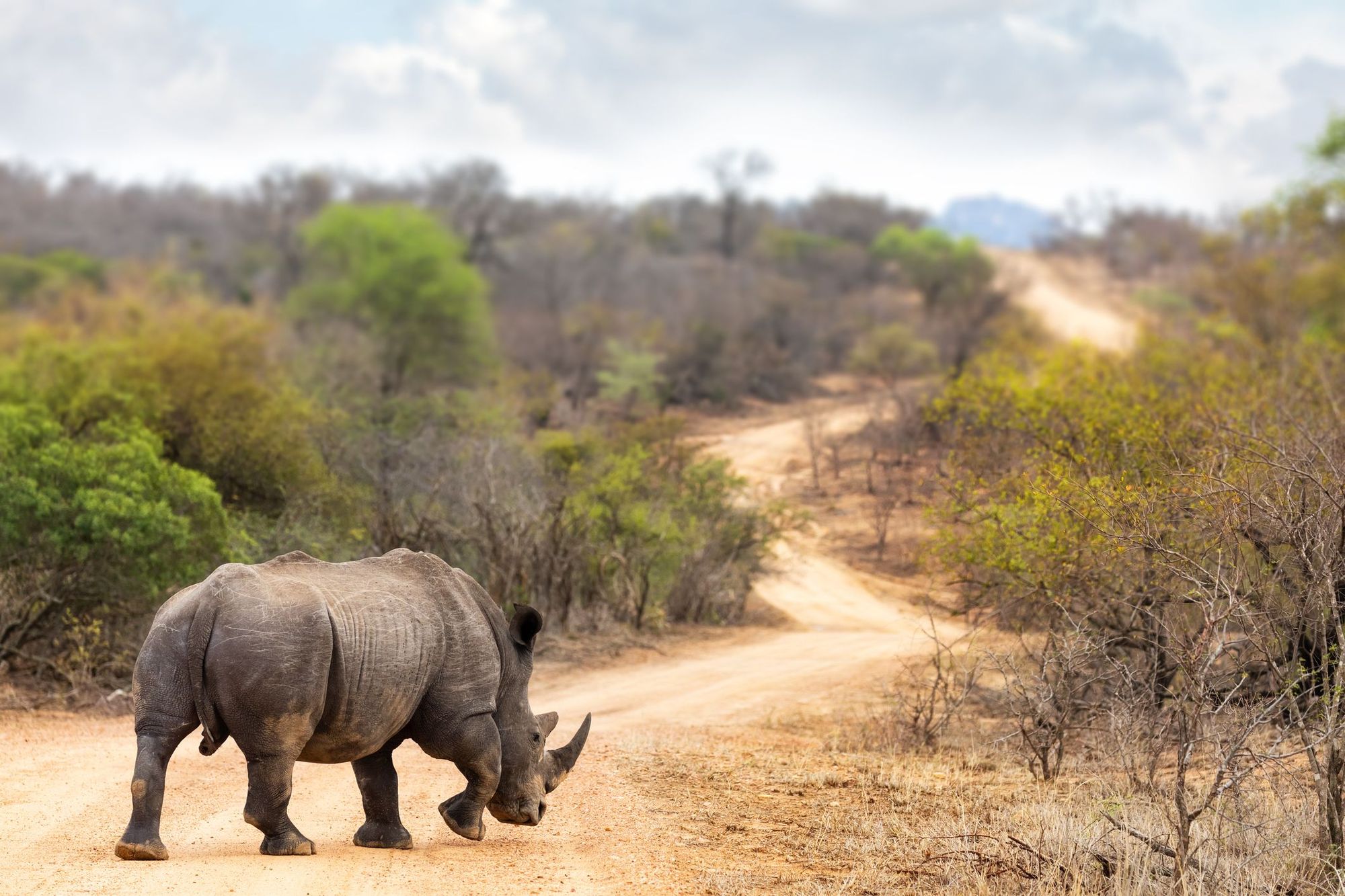 Best for: A bit of everything
Weather in Kruger/ Rest of Country: By April you can expect clear weather, and cooler temperatures (around 30°C in the daytime and 18°C at night). May marks the end of summer, when rainfall begins to die down. Temperatures are pleasant, with afternoon highs of around 27°C.
Cape Town/ Western Cape: As summer draws to an end, you'll find temperatures dropping and the return of sporadic rainy days (average afternoon temperatures are 20°C in May).
This is one of the best times to go on safari. Animals are more active than in the summer months, so they're easier to spot. This is autumn, so vegetation will slowly thin, improving visibility. It'll be easier to spot more elusive animals, such as leopards. Rutting season has also begun, so animals such as bison and wildebeest are out in force.
April is a particularly good month for combining a trip to the northern safari parks with a trip to Cape Town - the wildlife viewing is good, but there's still a chance of some sunny days for beach trips. Autumn is also an ideal hiking season, as the temperatures are neither too hot nor too cold.
June to August (Winter)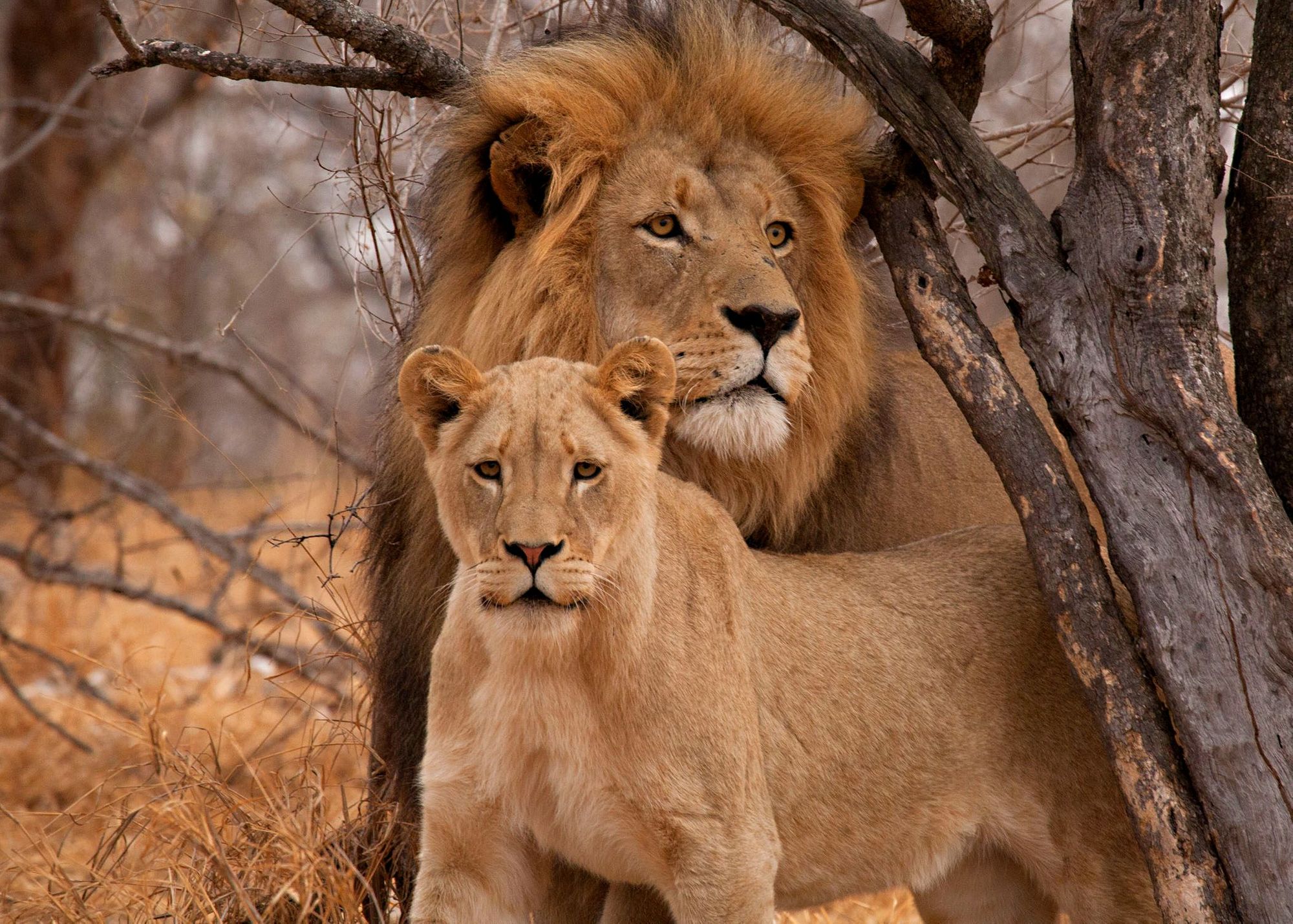 Best for: Wildlife watching
Weather in Kruger/ Rest of Country: Days are dry and pleasant, with temperatures in the mid-to-low twenties. Expect Chilly mornings and afternoons, with temperatures ranging from (7°C-11°C).
Cape Town/ Western Cape: From June to August you can anticipate fairly regular rainfall and some cloudy skies. While the lows are similar to the rest of the country, you'll have cooler days (highs from 17-19°C).
This is when most wildlife reserves are at their driest, giving you the best opportunity for watching wildlife. Many animals, from lions to elephants, congregate around waterholes, which also increases your chances of spotting them. Aside from school holidays, this is low season in South Africa - you'll find the parks and reserves much quieter.
July and August is the start of whale watching season in the Western Cape. The town of Hermanus is one of the best places to see them.
September to November (Spring)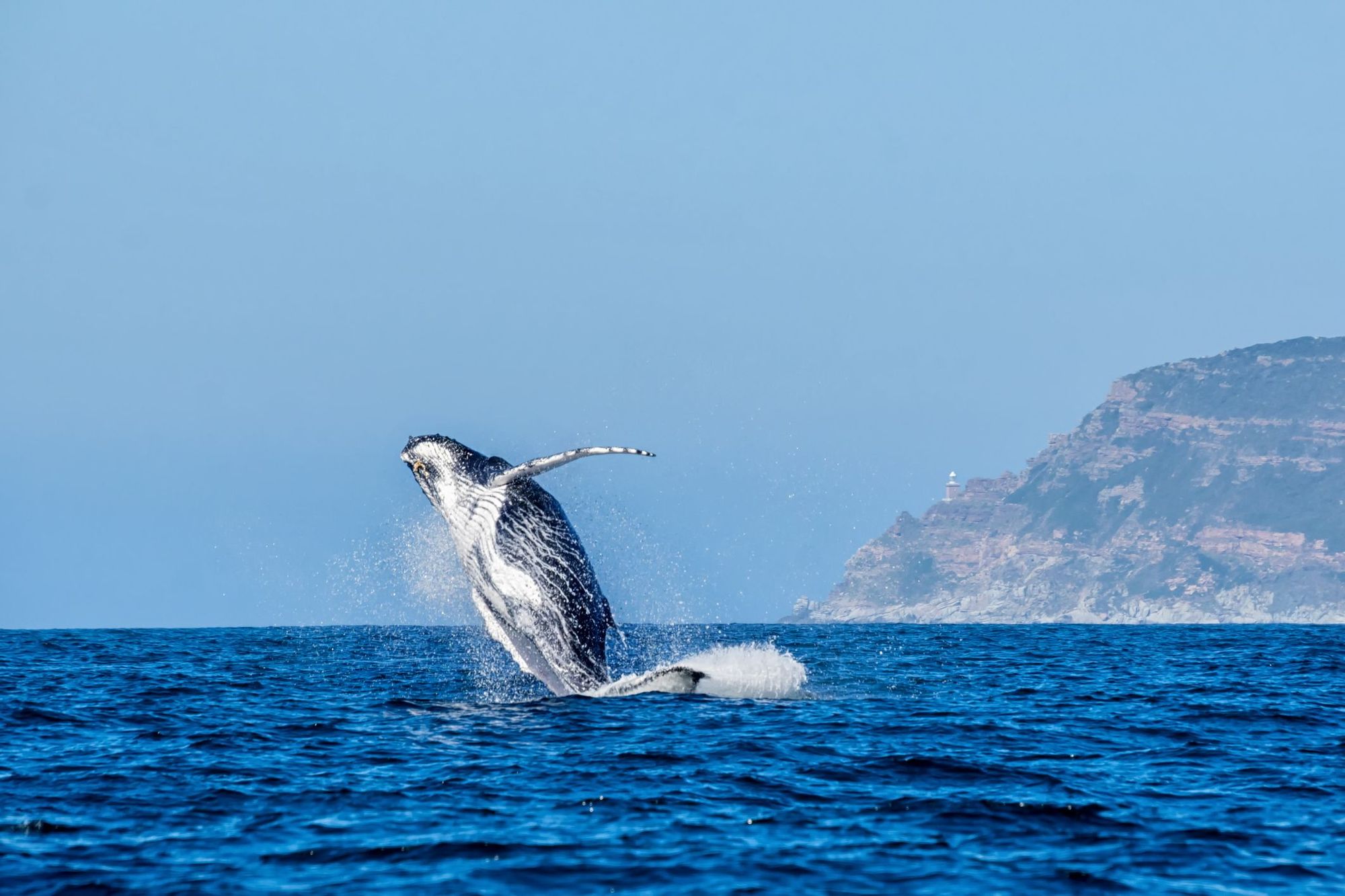 Best for: Wildflowers and whale watching
Weather in Kruger/ Rest of Country: Across the spring season the heat slowly builds up, and the first rains bring relief from the dry weather. By November you're looking at highs of around 31°C and more frequent rain, mostly in the afternoon.
Cape Town/ Western Cape: In early spring, cloudy conditions and light rain is common. But by November you'll have pleasant days of around 24°C, with sporadic rain.
September is known as a good month for safari - wildlife watching conditions are still very good, and you'll appreciate the warmer temperatures on those early morning safaris. Many animals give birth during early spring, so keep your eyes out for newborn bushbabies and African buffalo, to name but a few. The increasing rain across these seasons mean that by November the vegetation will have become much denser, making wildlife hard to spot. However, the first migratory birds will have begun to arrive.
Across the west coast, colourful wildflowers carpet dusty valleys and savannahs, peaking in September. This is an ideal time for hiking in the Western Cape, as the landscape is at its most vibrant and the weather is mild.
Spring is also peak whale watching season. You'll be able to see migrating humpbacks on the eastern coast, and southern right whales arrive in the bays of the Western Cape to give birth.
When to Go on Safari in South Africa: Our Conclusion
We believe that South Africa is best visited during the months of April to May, or September to October. Not only are these some of the best months for wildlife watching, they are also good for active adventures throughout the rest of the country, such as trekking and hiking.
What to Wear on Safari in South Africa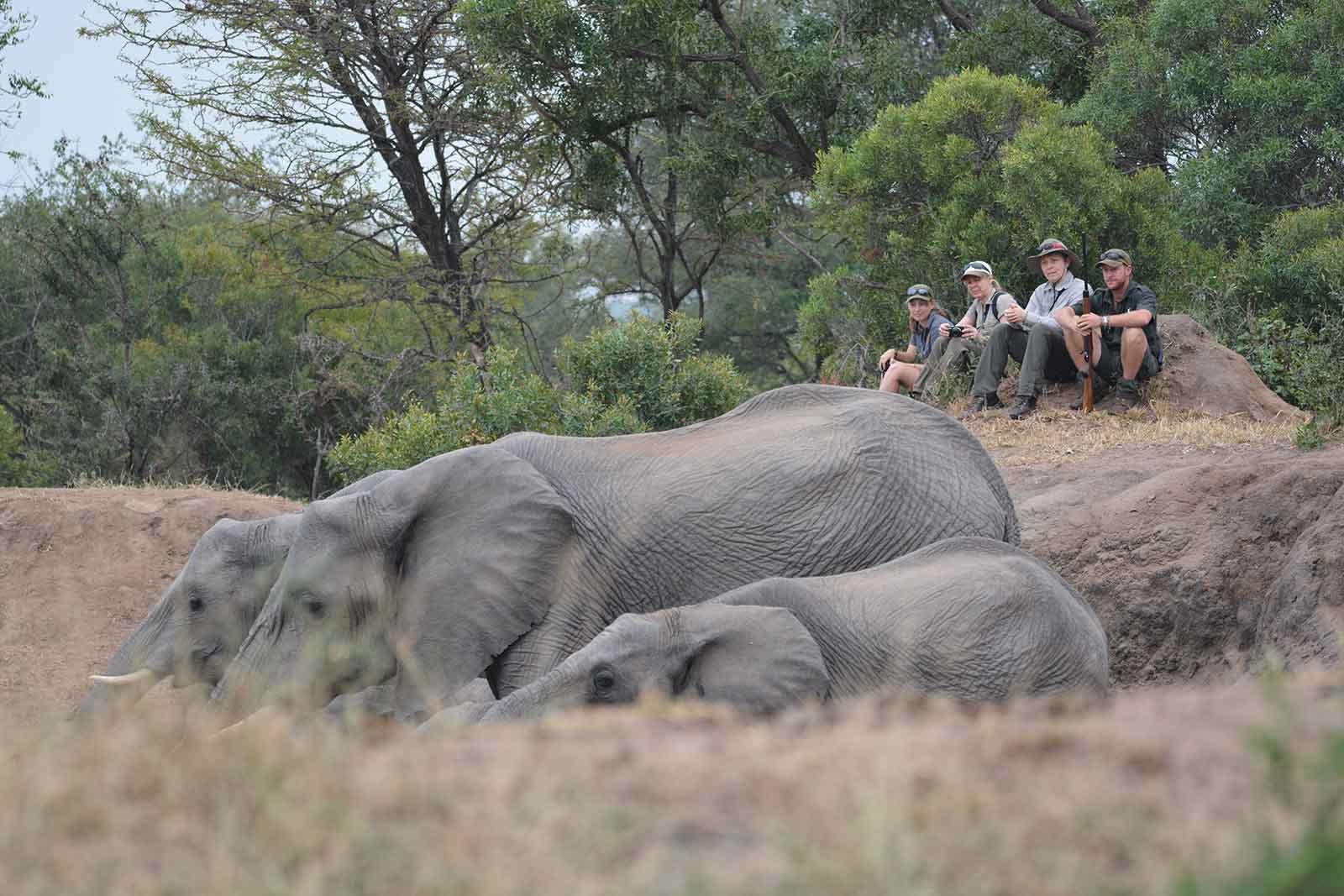 When you go on safari, make sure that you wear lightweight, comfortable clothing. You want to make minimal noise when you move around, so cotton is ideal. Layer up or down according to the weather. We'd recommend bringing a fleece and waterproof jacket outside of the summer months - those early morning game drives get cold, especially in an open-topped vehicle, when you can't keep warm by moving around. You'll want a hat to keep the sun off your face during the summer - sun-cream and sunglasses are recommended year-round.
To improve your wildlife watching opportunities, make sure you wear clothing that blends in well with the background. Light tan, beige, khaki and brown are all good. We'd steer clear of white (you'll get very dusty) and black (you'll be hot, plus dark shades attract insects). Camouflage clothing is a big no-no, as it might link you to the army or other militia group.
Inspired? Check out our Ultimate South Africa Hiking Safari, which takes you to Kruger National Park, Table Mountain and beyond!