Chile is a country of immense beauty and wildly varying landscapes, from the Andean and Chilean Coast mountain ranges to the otherworldly plateau of the Atacama desert. It's where pumas roam and Andean condors circle above world-renowned trekking sights in Patagonia, the Chilean side of which includes the glimmering lakes and serrated ridgelines of Torres del Paine, and the fjords, icebergs and glaciers of the southern icefield, in the vast Parque Nacional Bernardo O'Higgins.
This sprawling country stretches 2,700 miles along the western coastline of South America, from its border with Peru at the top down to Cape Horn at the bottom. It shares an in-land border with Argentina for most of that length.
To put the size of Chile into context, the length of the country is approximately the same as the distance from the bottom of Spain in southern Europe up to the top of Norway in the north - so the climate in Chile will vary greatly depending on which region you visit. The best time to visit Chile depends on your priorities.
High season is during the summer - namely January and February - but during that time it is more crowded, and the Altiplano, the high Andes to the east of the stunning Atacama desert, can actually have heavy rainfall.
Owing to this, we would say the best time to visit Chile is between March and May or September and November. We go into more detail about why below.
THE BASICS: SOUTH AFRICA
Currency? Chilean Peso
Official language? Spanish
Time Zone? GMT-3
Plug adapter? Type C and L
Do I tip? 10% or more if suitable
Average beer price? 3,000.00CL$/£3
Nearest adventure? Adventure through Chilean Patagonia
When does each season occur in Chile?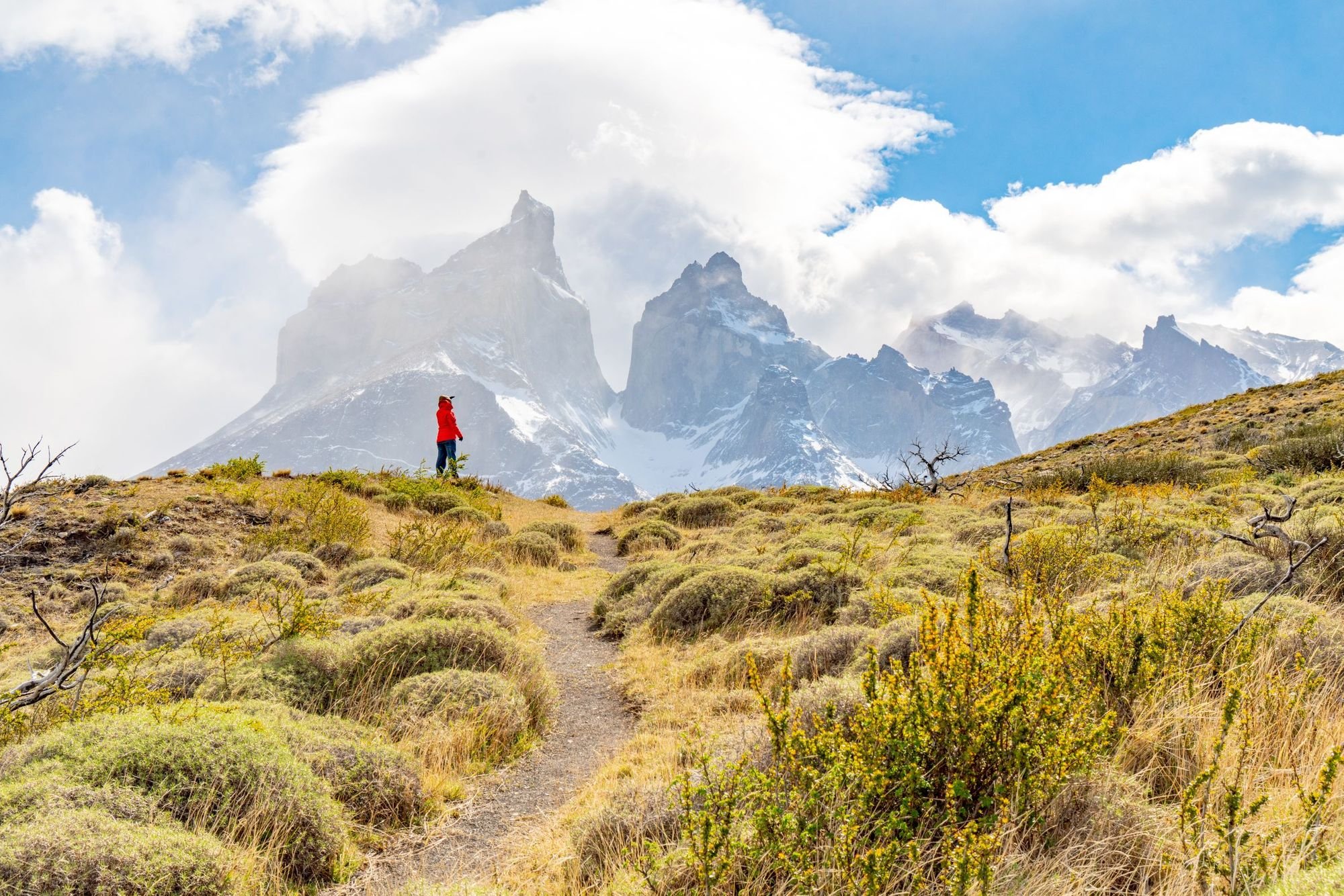 Chile is located in the southern hemisphere, and its seasons tend to be opposite to those in the north. So, summer runs from December to February, autumn from March to May, winter from June to August and spring from September to November. What these seasons will look like will vary hugely.
Temperatures in the Atacama Desert, for example, are relatively high year-round, for example, while the climate in central Chile is more Mediterranean and southern Chile tends to be cooler and more drizzly, with all its high peaks.
When is Best to Visit the Atacama Desert and North Chile?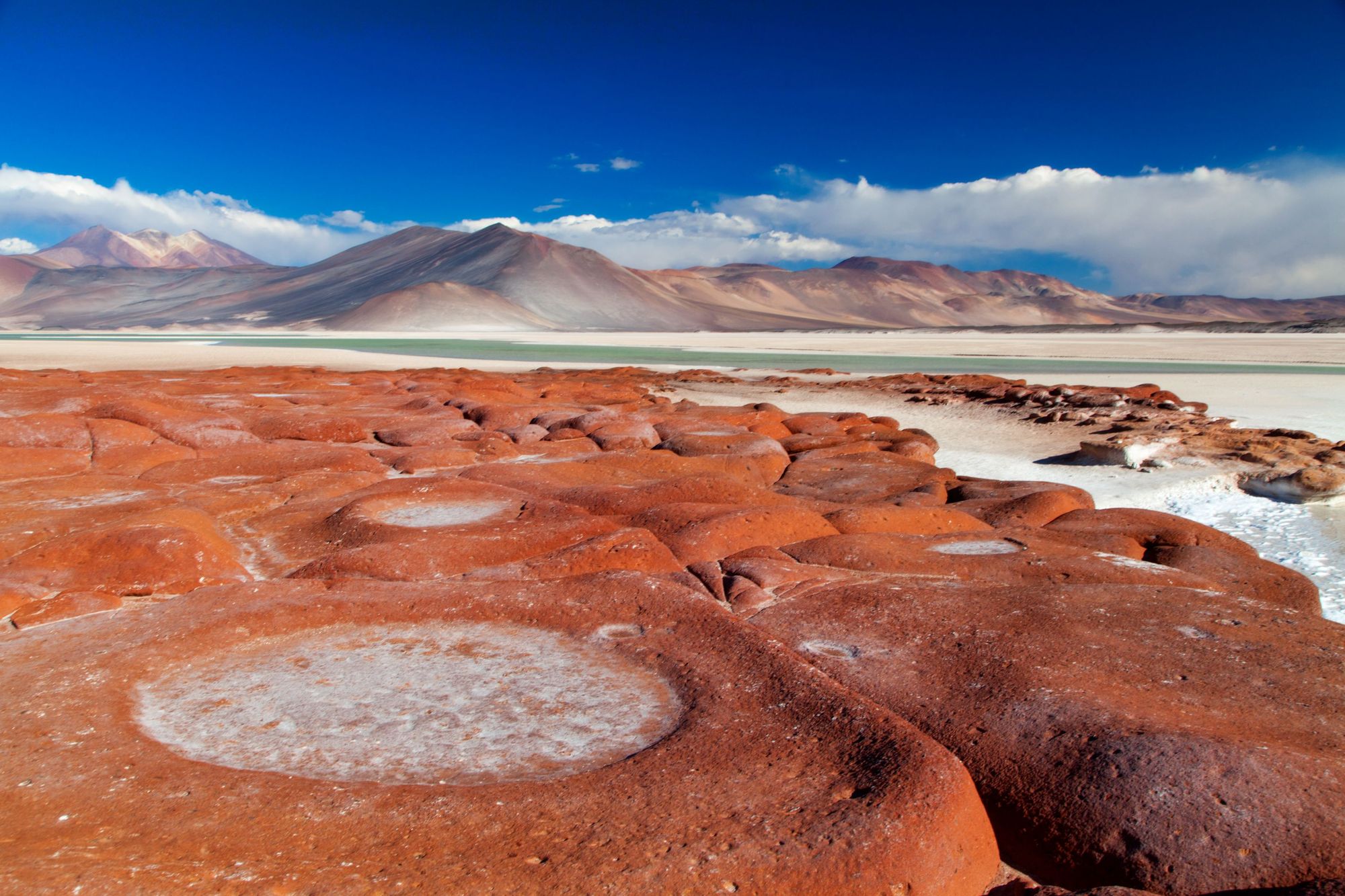 There are various nationals parks to visit as you head into the Atacama - including the Parque Nacional Pan de Azúcar, where cacti meet penguins and picturesque beaches, the Parque Nactional Llanos de Challe, full of rare wildflowers that burst into life in the rain, and Parque Nactional Tres Cruces, which includes the world renowned salt flats. The north is also home to Ojos del Salado, the highest active volcano in the world.
If you want to visit the north of Chile, the best time to go is between March and May, or between September and November, when the temperature is milder and more comfortable. Go then, and you'll also miss out on the peak season crowds.
The Atacama is the world's driest desert, with an average of just six days of rain each year, but while peak season is summer, from December to February, the rain can often come in torrential form during these months.
The nights can bring snow in the winter season, from June to August, meanwhile, but the winter months are a second high season in the north, partly because of the Fiesta de la Tirana, which runs in July in the Tarapacá region and sees locals dress up in bright, colourful costumes and dance the days away.
Overall, though, if you visit from March to May or September to November, you get a great temperature, without the popular spots - the likes of El Tatio Geysers, the Valley of the Moon or the Salt Flats and Chaxa Lagoon - being too crowded.
When is Best to Visit Central Chile and Santiago?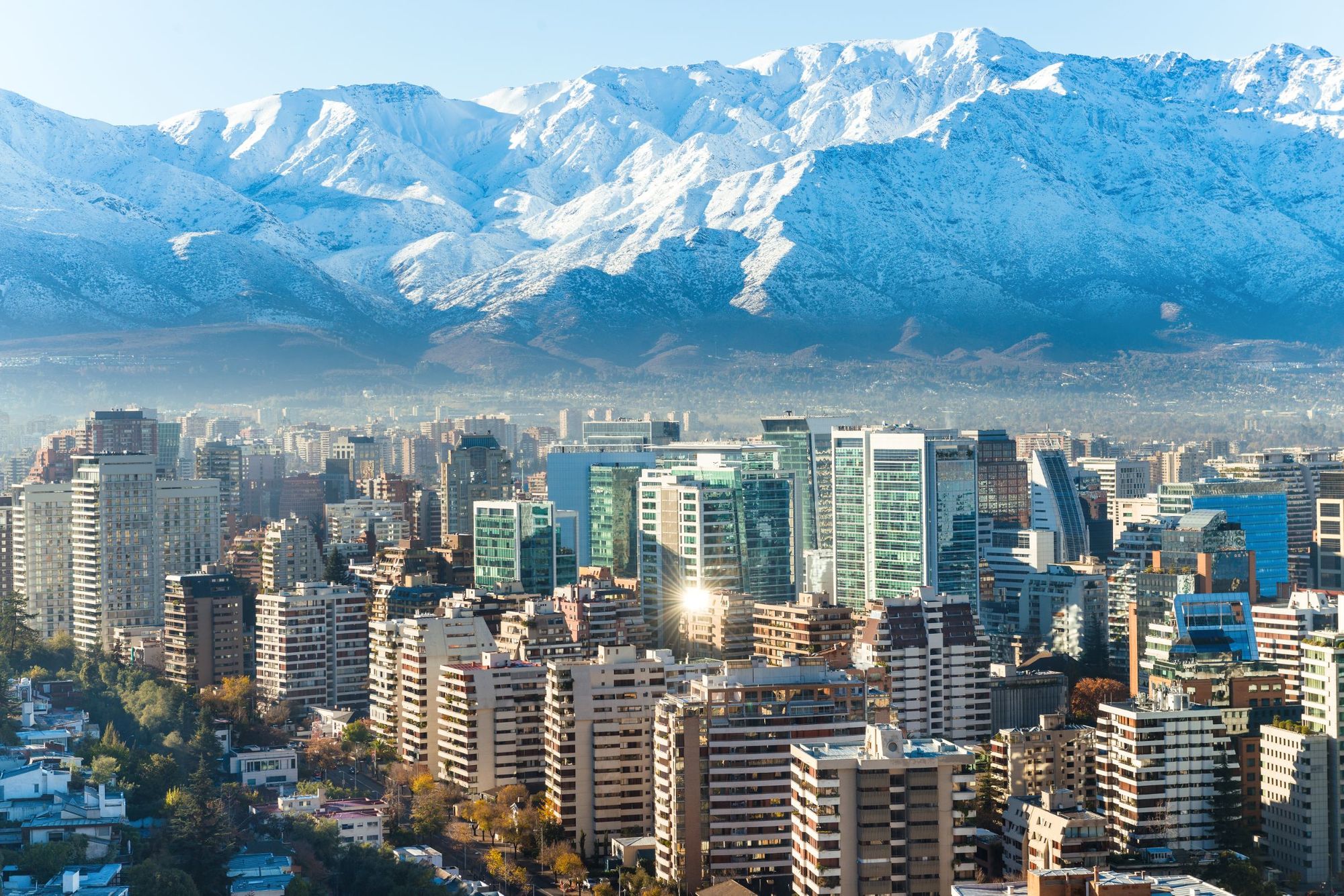 Santiago is Chile's bustling, beautiful capital, surrounded by 5,000m mountains, full of green spaces, fascinating museums and buzzing with an abundance of bohemian culture. Visit the Museo Chileno de Arte Precolombino, then head to the Mercado Central to browse the mouthwatering seafood, and hike up to the Cerro San Cristóbal statue for a terrific view back over the Chilean capital.
Santiago is in central Chile - and it's likely where you'll arrive in Chile. If you'll be looking to stay in Santiago or the lush, surrounding wine regions (lucky you), then the months from March to May and September to November are again best, as they'll offer those same nice conditions, with fewer crowds and lovely colours.
The climate here is similar to that in southern Europe, so you get hot and dry summers, with wetter, rainy winters. That lends itself to a busy summer peak season, from December to February, and a snowy winter, which can get a little wet. Visit during autumn and spring therefore, and you'll have decent temperatures, fewer crowds and less rainfall - so it's great for exploring.
Summertime in Santiago can reach a somewhat uncomfortable 30°C (86°F), while in winter, you're best to visit only if you're more of a skier or snowboarder than a hiker. There are three excellent ski resorts within 90-minutes' drive of the Chilean capital - Valle Nevado, La Parva and El Colorado/Farellones.
When is Best to Visit Patagonia and Southern Chile?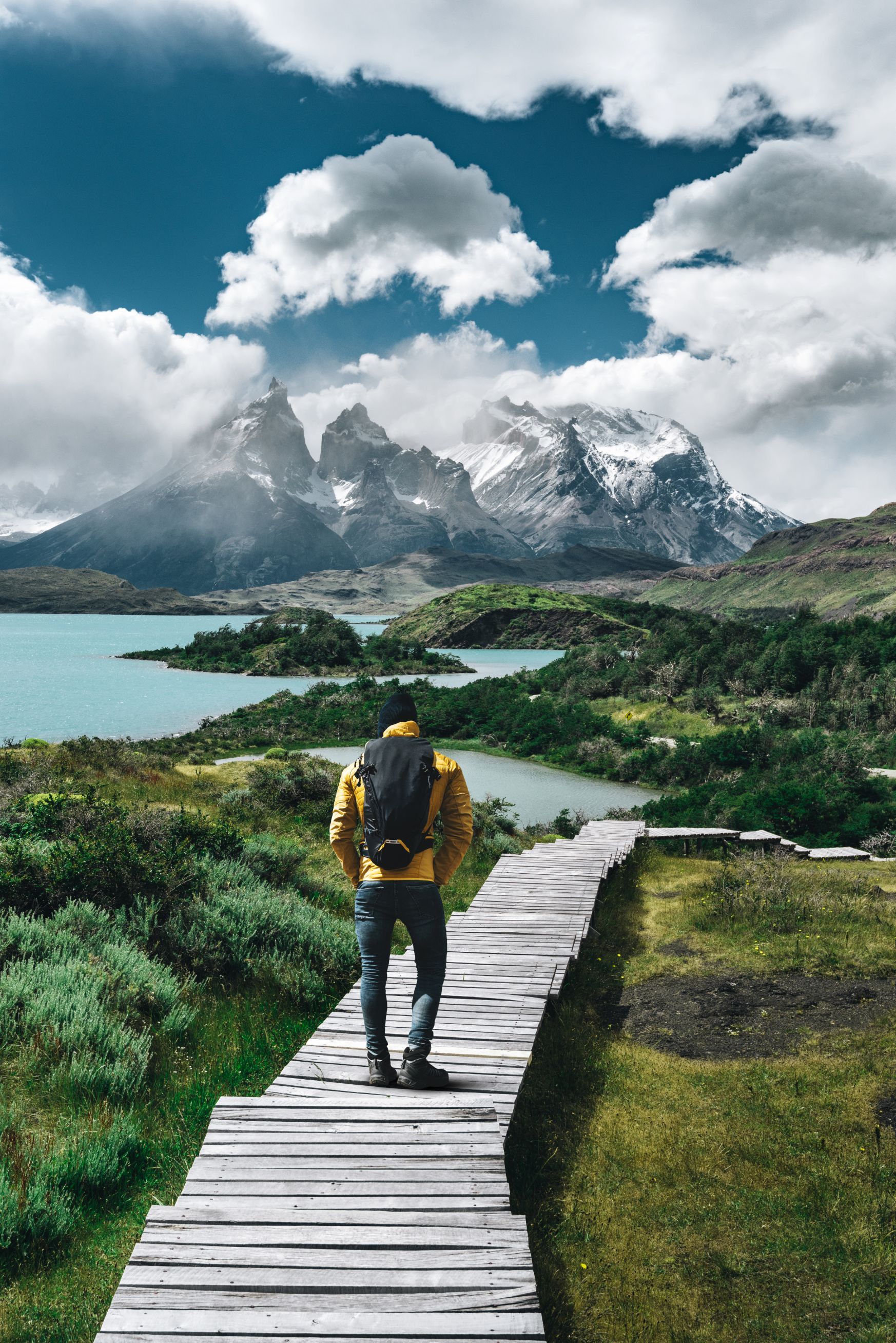 The enormous region of Patagonia, which encompasses the south of the continent and includes large areas of both Chile and Argentina, is the reason many adventurers go to Chile in the first place. The centrepiece, Torres del Paine National Park, is commonly regarded as one of the most beautiful spots on Earth.
The best time to visit these areas depends on your priorities. During the Chilean summer, which runs from December through to February, you'll get a bit more heat, but also a lot more folk on the walking trails. This is when the climate is warmer, and you have the best conditions for hiking and spotting wildlife.
The Chilean holidays occur in January and February, though, so it can be worth waiting for the shoulder seasons, and considering October and April as well. Remember to consider the daylight hours. During summer, you can expect 14-17 hours of daylight. During winter, that can drop to around eight.
Ultimately, whenever you visit Patagonia, it's worth noting that this is a mountainous landscape, and weather can change in an instant, so you need to be prepared for every possibility - from harsh winds and rain to perfect blue skies and soaring temperatures.
Chile in April: Autumn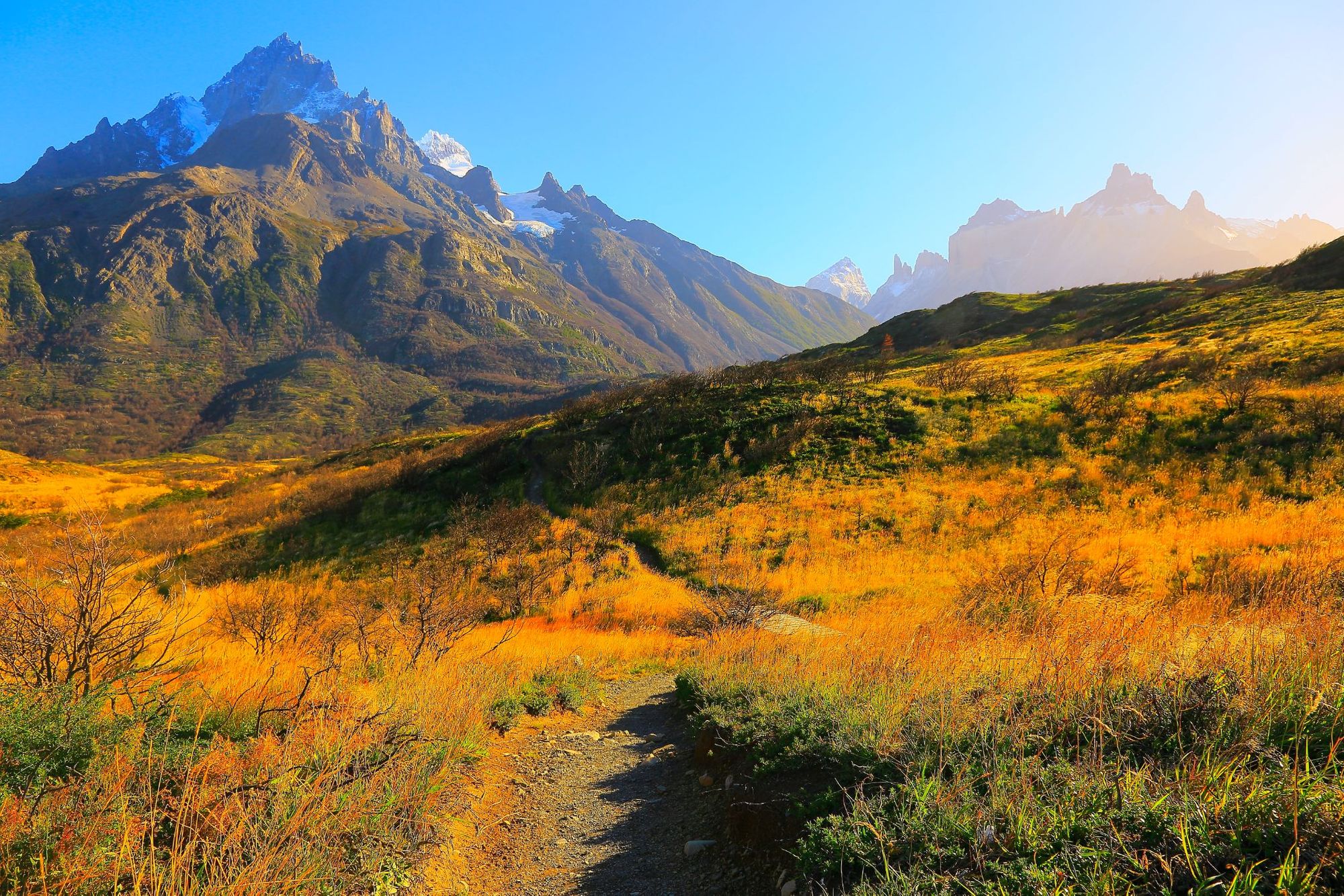 April is the beginning of autumn in Chile, so expect cooler temperatures, with the possibility of a little rainfall, and a whole lot of sensational colours. This is the end of the peak season in tourism, too, so you'll see less crowds.
In the Atacama and north Chile, summer ends as April begins, and the temperatures begin to cool down, staying around an idyllic mark of 22°C (68°F) with lows of 5°C (42°F).
In Santiago and the centre of Chile, and in the wine regions, April is painted in autumn foliage, which makes it a truly remarkable time to explore the city. You can expect high temperatures of around 24°C (75°F) and an average low of around 7°C (45°F).
In Patagonia and the south of Chile, temperatures are colder. The high in Torres del Paine national park in April would be around 7°C (45°F) with lows of around 1°C (34°F). It can also be a bit breezy - but in hiking terms, this isn't bad weather at all. Pack properly and you'll benefit from substantially clearer trails, and the landscape of Patagonia wears autumnal colours well.
Chile in October: Spring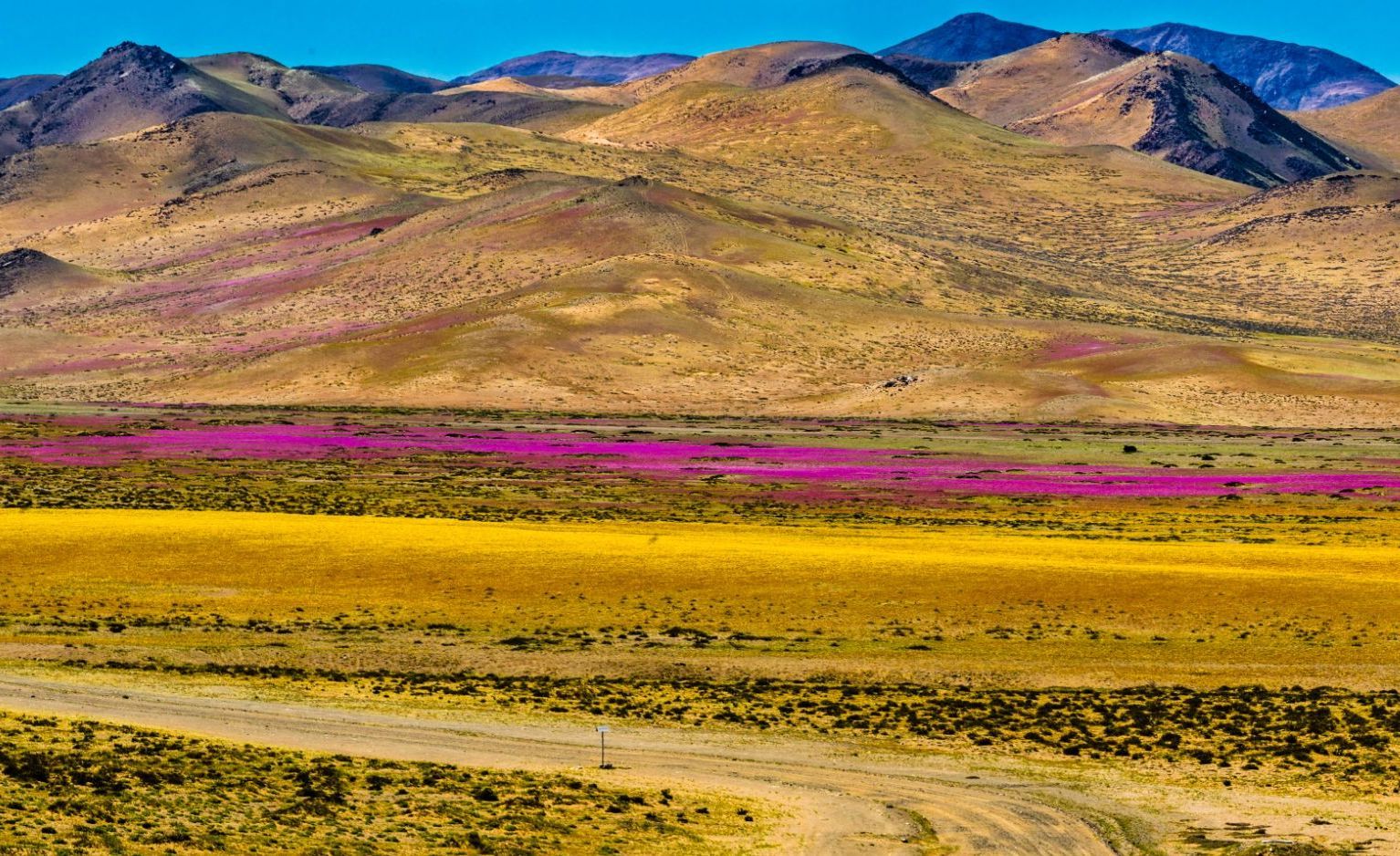 October marks the beginning of spring in Chile. In the north, this means that temperatures are picking back up again after the cold winter. You can expect dry conditions, with highs of around 20°C (68°F) and lows of around 5°C (41°F), making it a wonderful time for hiking and trekking.
In Santiago and the surrounding wine regions, the flowers are bursting out in bloom, and the conditions are mild and sunny. Temperatures are comfortable, with an average high of around 23°C (73°F) and an average low of around 7°C (45°F).
In Torres del Paine in the south meanwhile, you're looking at temperatures from 7°C (44°F) to 0°C (59°F) - though other areas of Patagonia may be warmer.
Inspired? Check our our range of adventure holidays in Chile now!