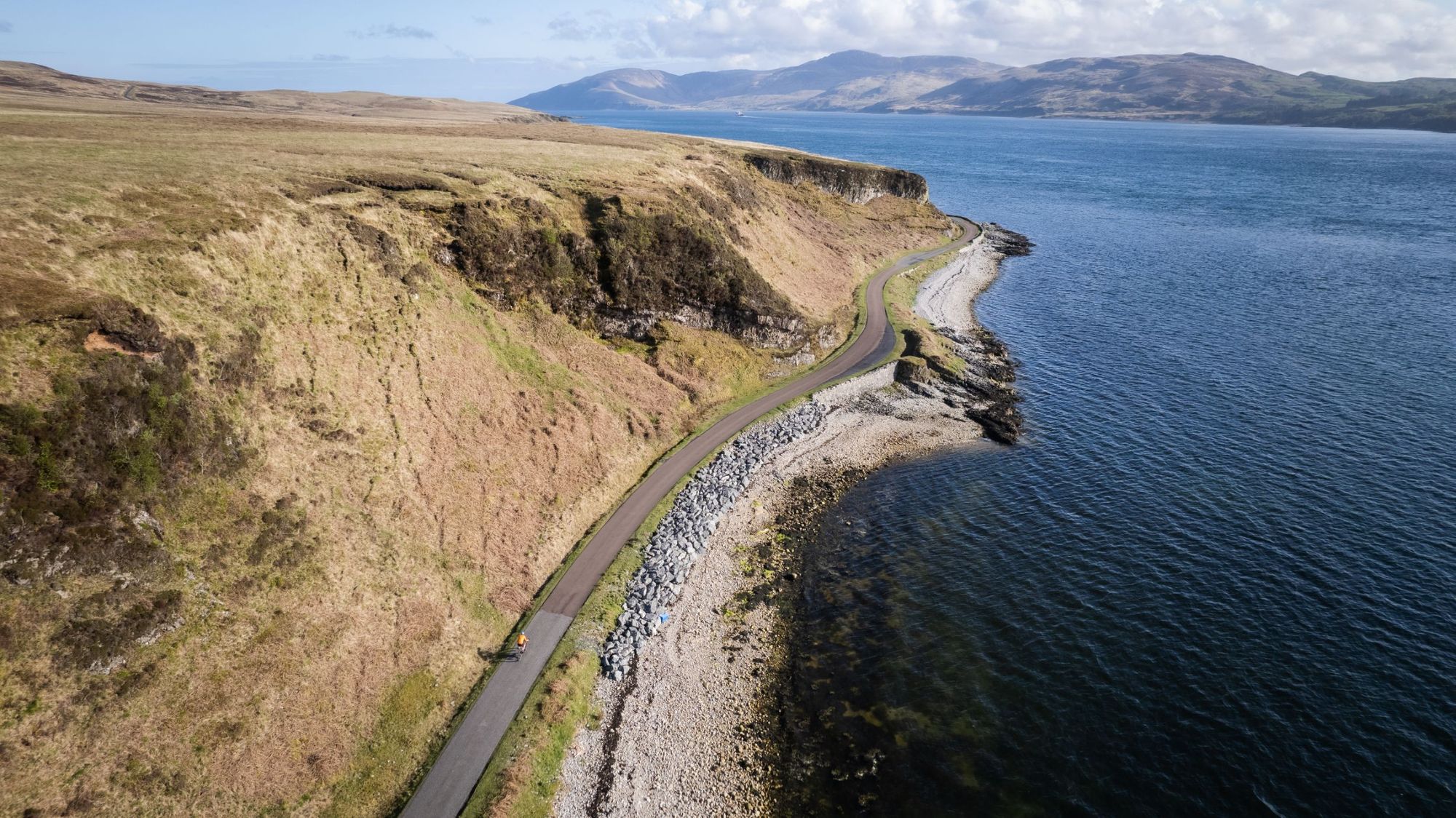 The Bikepacking Argyll's Islands trail is a new 308-mile route which takes cyclists to the rugged, remarkable coastlines of Scotland's adventure coast. The route travels through Mull, Jura and Islay in the Inner Hebrides, utilising lesser-visited stretches of the mainland as bridges between ferry ports, and returning to the mainland via the Isle of Bute. Riders can expect picturesque gravel, beautiful beaches, windswept watery views and some of the most famous whisky distilleries in the world along the way.
I always felt there was a lot of potential in the islands around Argyll...
"I always felt there was a lot of potential in the islands around Argyll," says Markus Stitz, the round-the-world cyclist and founder of Bikepacking Scotland who put the trail together, in partnership with Wild About Argyll. "Especially those that don't tend to be on people's destination list. The route shouldn't get too busy, so there'll be places to stay and you can book ferries without too much bother."
The Bikepacking Argyll's Islands route was designed first and foremost to be a people-powered adventure - i.e. accessible even without a car. It starts and finishes in Glasgow to celebrate the fact that Scotland's biggest city is going to be host town of the 2023 UCI Cycling World Championships, across all disciplines.
"Everything is dominated by car culture and motorised transport at the moment," says Markus. "The nice thing about Argyll is that the trains now have the Highland Explorer carriage." These carriages have 24 seats and 20 cycle spaces, making it easier to book a bike onto the train.
Riders will take the famous West Highland Line to Oban, on a rail routinely described as one of the most beautiful train journeys in the world. Passing Loch Lomond you can look out on the most southerly Munros in Scotland, before reaching the rolling hills and lochs of the west coast.
From Oban, the Bikepacking Argyll's Islands trail heads over to Mull on the CalMac ferry, where it gets going. The first day of the trail travels 34 miles from the ferry port at Craignure to Burg on the remote west coast of Mull, where a new National Trust bothy will be available to stay in from 2023/24. Stitz recommends a gravel bike for the bikepacking trail, but says "you can take any type of bike on the trail and you'll have a good time. There's nothing which is too technical."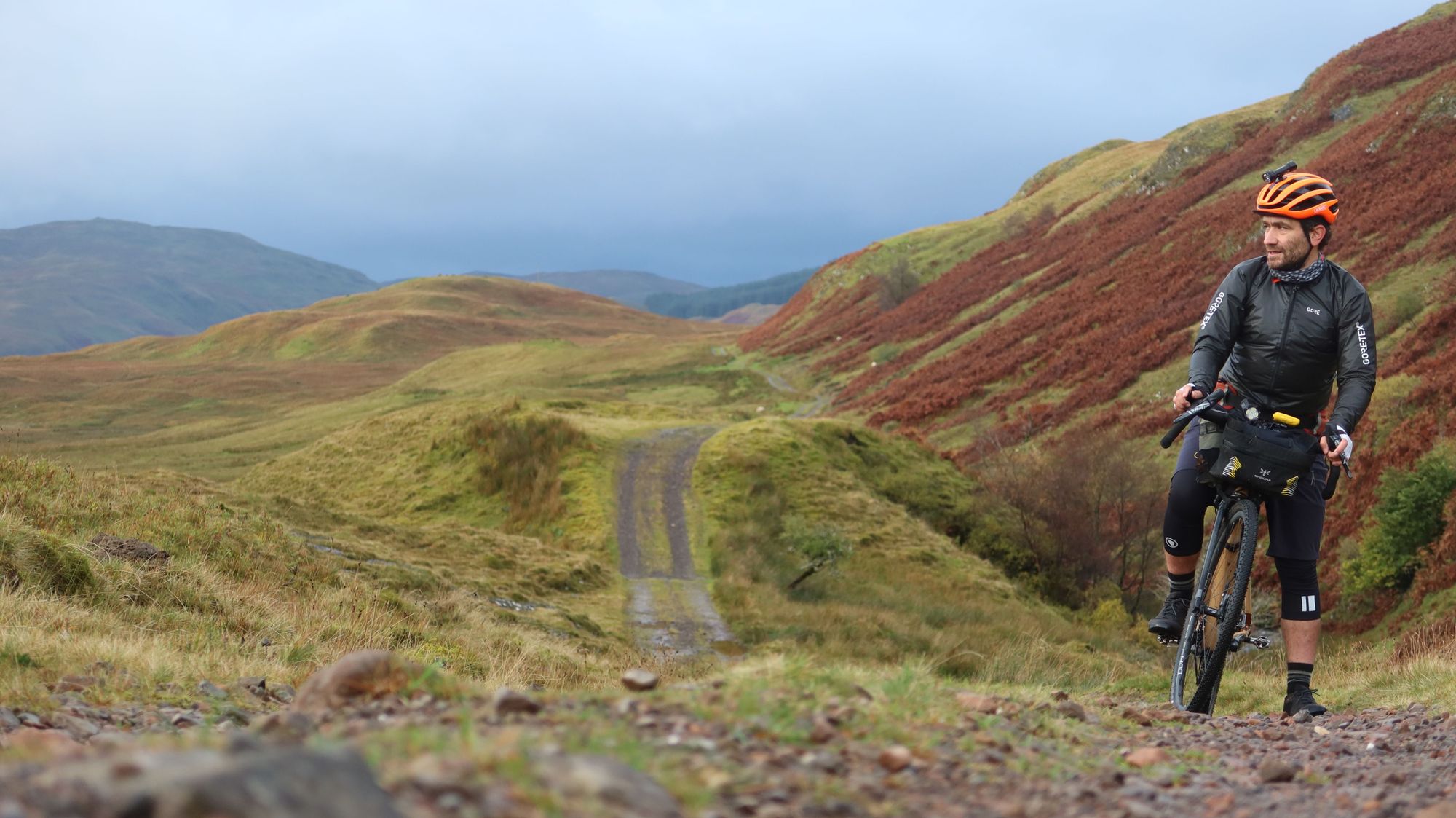 Cycling along Loch na Keal, with Mull's only Munro (Ben More) on your left, you should keep your eyes open for white-tailed eagles out fishing on the water. Also known as sea eagles, the huge birds - with wingspans up to eight feet - were reintroduced to Scotland in 1975, and there are now 140 breeding pairs. The birds are thriving on Mull, and a recent RSPB report highlighted that "between £4.9m and £8m of tourist spend is attracted annually by the birds", with up to 160 jobs supported by that spend and £2.1 of local income also supported.
They took a million pound in £50 notes and burned it in a boat shed on the Ardfin Estate...
If you want to extend your day, there are options for a detour to Tobermory, famed for its colourful houses, or to Calgary Bay to look out to Coll and Tiree before you reach Loch na Keal. Then in Burg, it's well worth ditching the bike and walking to the Fossil Tree - a sea cliff beyond Burg Farm which retains a 50m-year-old impression of a tree, first discovered in 1819.
Day two of the trail takes you around the southern edge of Mull. "It feels very undiscovered," says Markus. The day culminates in a ride into the 13th-century Duart Castle and a return to Craignure. Then it's back to Oban (we recommend fish and chips from George Street and a dram at the Oban Whisky Distillery) and over to Tayvallich to catch the Jura passenger ferry. "It doesn't take cars, so that's the point where you couldn't do the journey by car," Markus says.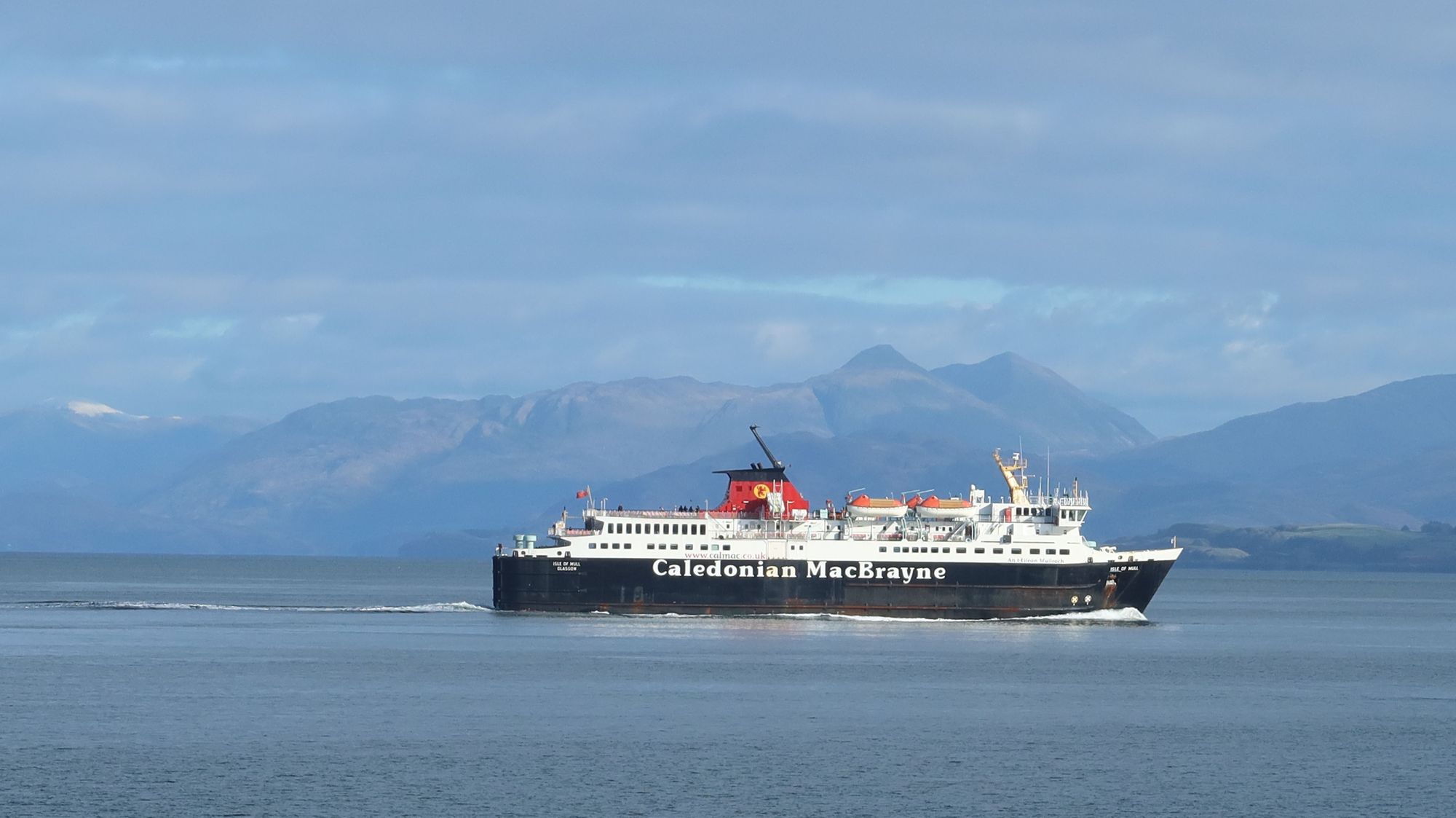 The ferry is reached by a 52.7 mile cycle down the mainland which passes excellent off-road riding near Loch Nant and a gravel highway with views over the aptly-named Loch Awe. You'll pass sights of Neolithic and Bronze Age remains before reaching the ferry port at Tayvallich.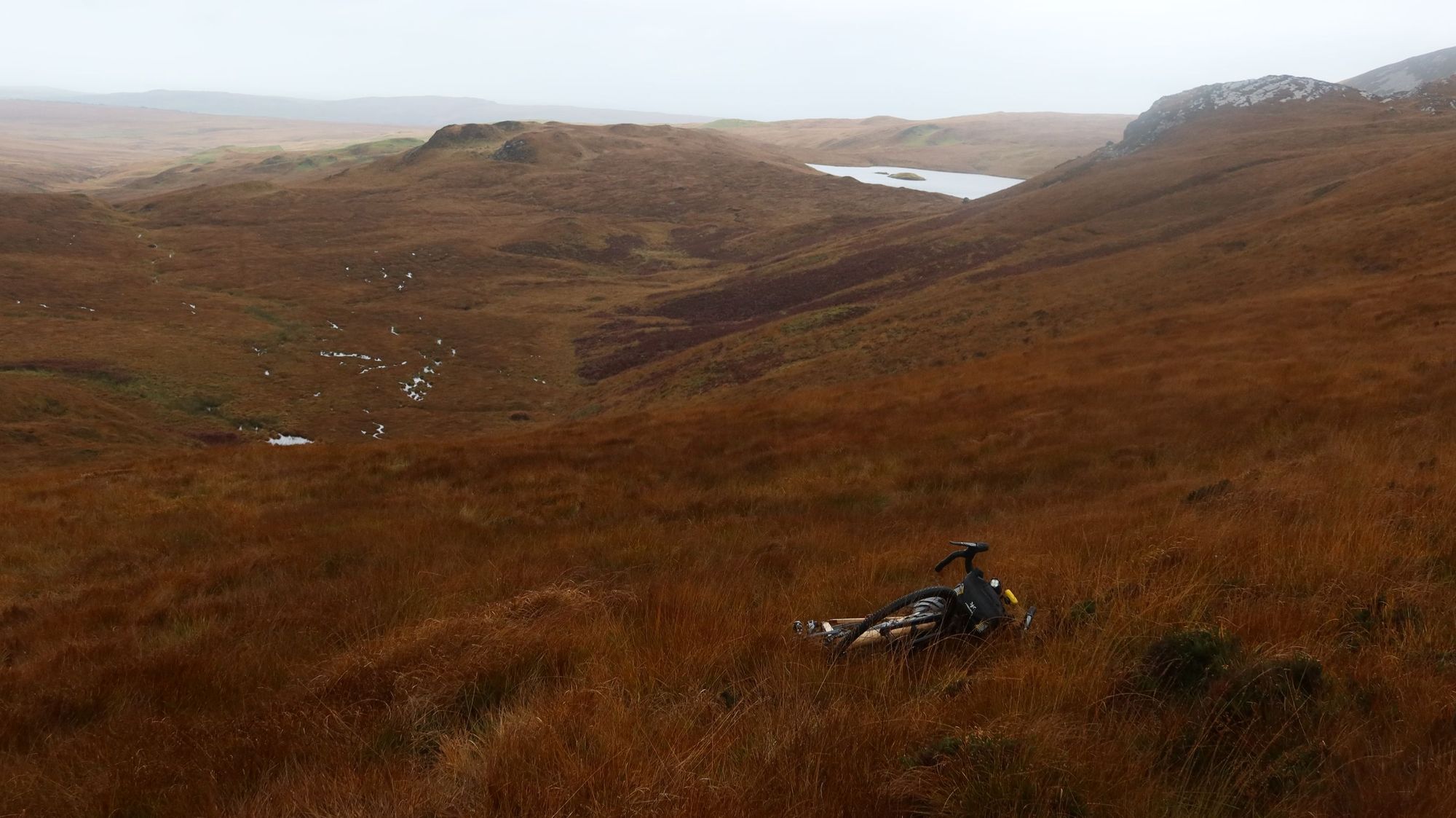 Jura is a particularly dramatic island, with a history that captured Markus' imagination. He highlights the history of George Orwell, who famously wrote 1984 on Jura, and explains another controversial connection involving electronic music act The KLF.
"They announced they were leaving the music industry in 1992 and dumped a dead sheep on the doorstep of the BRIT Awards aftershow party," says Markus. "Then a couple of years later they discovered they still had money left from international royalties, so they took a million pound in £50 notes and burned it in a boat shed on the Ardfin Estate and made a film about it."
Markus continues: "I wondered, why did they choose Jura? I don't know the answer, but it is quite a surreal place. There is something about it that has inspired people. It can be really bleak, or you can get fantastic weather. I think Jura now ranks up there with my favourite islands. There's only one road, one settlement - Craighouse - but it's got Jura Distillery. The whole setting is stunning."
Days five and six on the bikepacking trail continue on to Islay, an island with a special place in Stitz's heart. "It was the where I landed back in Scotland after my round-the-world trip," he says.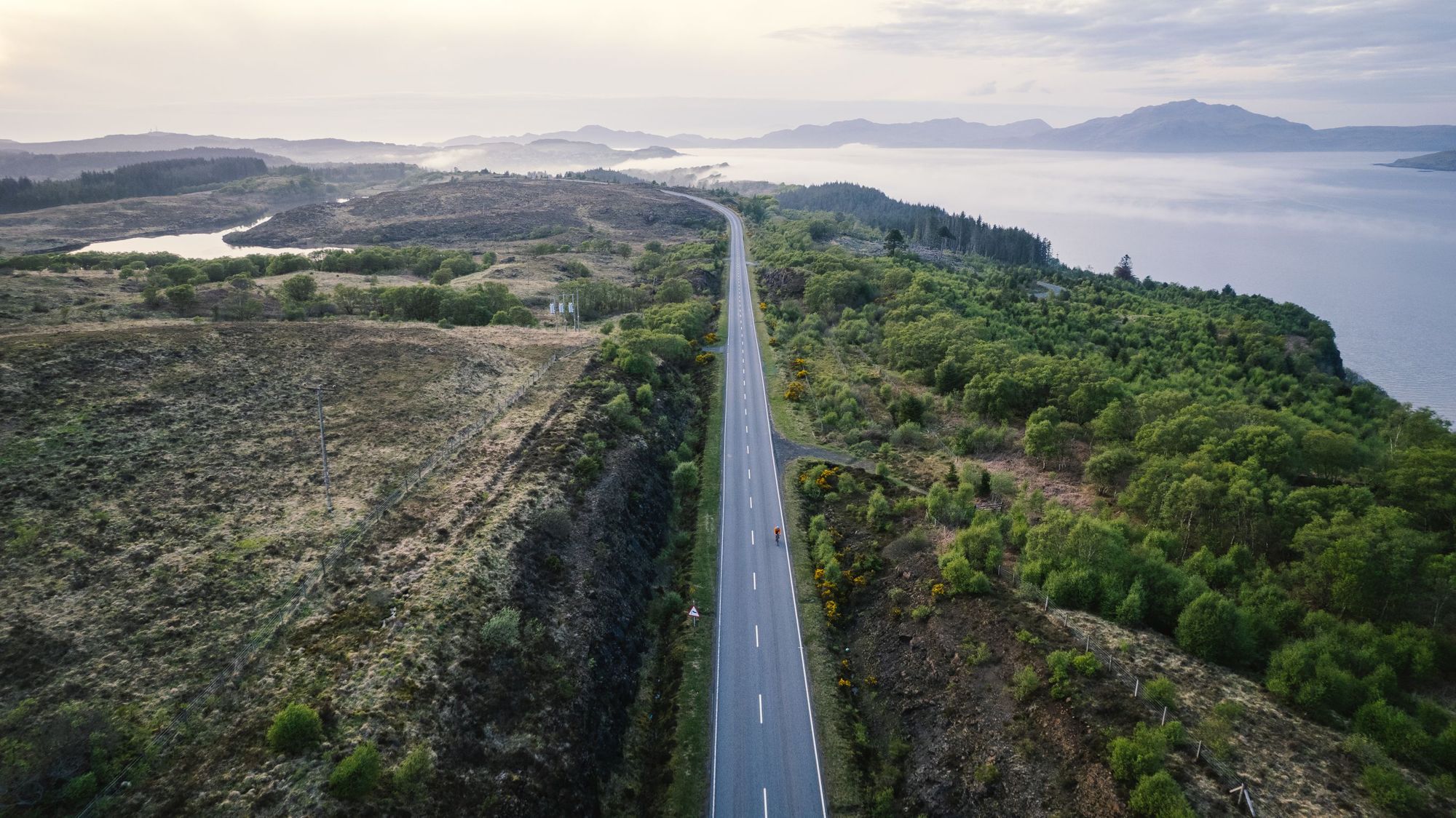 By bike and ferry to Port Askaig and Tarbet, you'll eventually reach Colintrave, where you can hop over to Bute. "You get on Scotland's shortest ferry journey," laughs Markus. "You do wonder why nobody has built a bridge there. But Rothesay as a town is really interesting. It felt to me like a mini Glasgow - not super touristy and a bit rough around the edges. I really liked it."
He notes the "switchbacks on Canada Hill" as a highlight, and Mount Stuart. "It was the first house in Scotland to be worth £1m and the attention to detail is mindblowing."
You could take the ferry to Dunoon and continue onto the 407-mile Wild About Argyll trail if you want to make the trail longer...
The ferry from Rothesay connects to Wemyss Bay, where the route continues on to finish at Gourock. "The idea was that you can easily get to the start or end of the route," Markus says. "Gourock is easy to get to. You could even get the train to Glasgow from Wemyss Bay."
Alternatively, "you could take the ferry to Dunoon and continue onto the [407-mile] Wild About Argyll trail if you want to make the trail longer," says Markus. "It's all about connectivity."
The route provides a remarkable itinerary for anyone looking to explore Scotland's stunning islands, but who aren't sure where to start. From waves to whisky to remarkable wildlife, it's a route which feels wild - and rarely strays from a remarkable view.
Inspired? Check out Wild About Argyll's Pedalling page, and of course, our full range of Scotland adventure holidays!