The Coleridge Way is a 51-mile route which begins in Nether Stowey, a small village in the Quantocks, and winds across the Exmoor National Park to the coast. It's named after the Romantic poet Samuel Taylor Coleridge, who spent a few years living in the area.
"Coleridge was very inspired by the environment, and he often walked in Exmoor with other Romantic poets, like William Wordsworth," says Dan James, the Rural Enterprise Manager for Exmoor National Park. "People often link the Lake District with the Romantics, but they wrote some of their most influential poems on Exmoor. And Coleridge was incredibly fit - he often walked the thirty-odd miles from Nether Stowey to Porlock in a day."
The third of the Lakes' poets, Robert Southey, also joined Wordsworth and Coleridge in exploring Exmoor. In a time when long-distance walking for pleasure was relatively unheard of, the three raised eyebrows for their long rambles across the countryside (and, no doubt, their opium usage).
The Coleridge Way was created in order to celebrate these links between literature and landscape. The clearly waymarked trail - using a yellow quill - links spots that were frequented by Coleridge, such as his former Georgian cottage home in Nether Stowey, and the town of Porlock which he often visited. It also passes through the small village of Alfoxton, which is where Coleridge was walking with Wordsworth as he composed The Rime of the Ancient Mariner.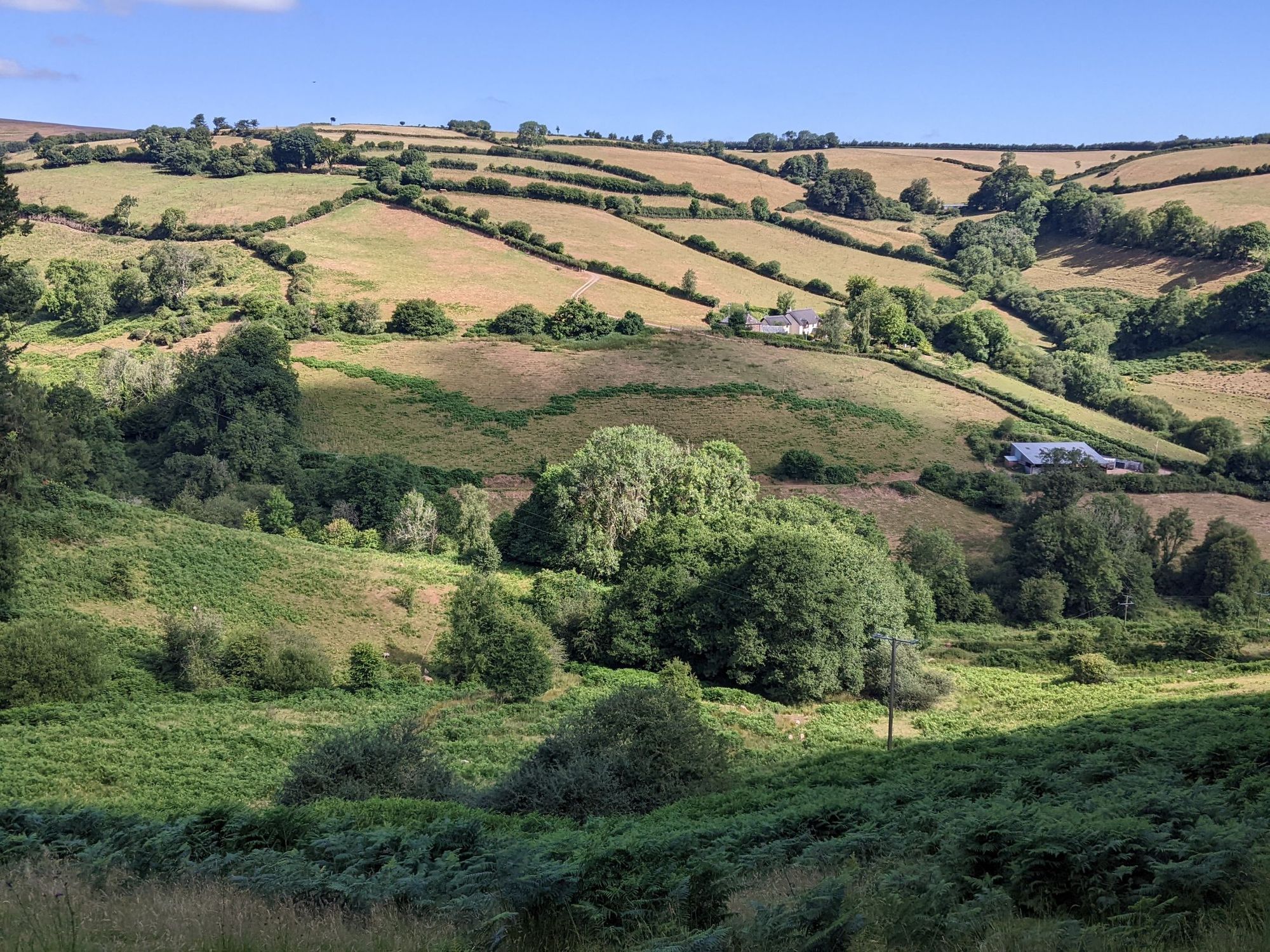 "We also thought a lot about what makes a good walk. We wanted to introduce people to the park's landscapes and its hidden places. For this reason, we stayed away from the tourist honeypots and instead focused on some of the smaller villages," Dan says.
One such village is Roadwater, a picturesque village of pastel cottages. We'd recommend taking a pit stop at its community-owned shop-cum-cafe, which is a friendly hive of activity.
And there is plenty of diversity in the landscape too, from ancient woodland to undulating hills, and open moorland which overlooks the ocean.
We found walking the trail blissfully uncrowded - you'll encounter a handful of walkers every day, but never hordes. This means that there are ample opportunities for wildlife spotting. Keep your eyes peeled for Exmoor's iconic red deer; the largest herd south of Scotland. Exmoor is also known for its wild ponies - the oldest species in Europe - and its many butterfles, from the beautiful cinnabar moth to the marsh fritillary.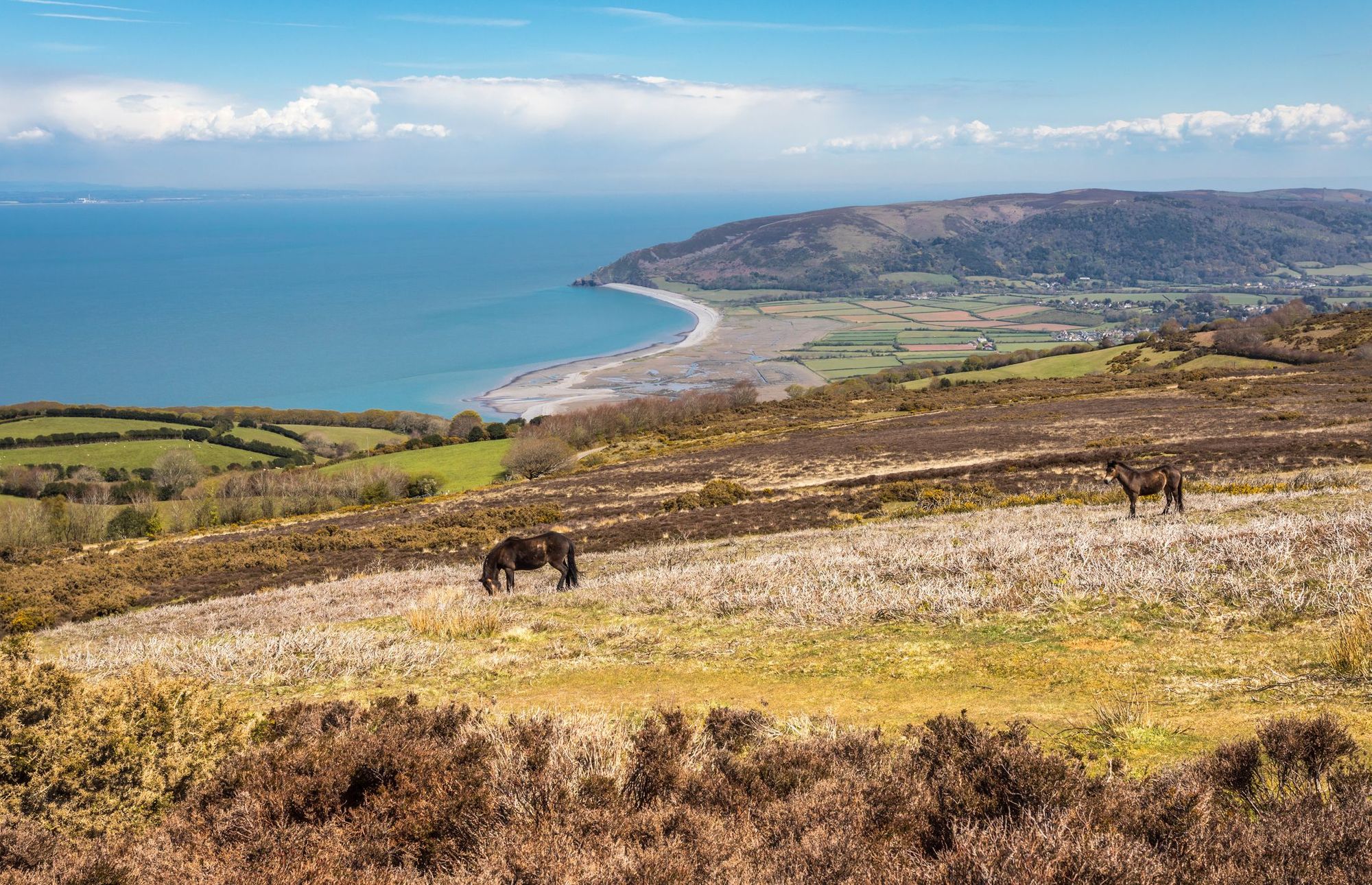 A few years ago, the Exmoor National Park added an extension onto the trail from Porlock to the coastal town of Lynmouth, which took it from 36 to 51 miles.
"We always wanted to add Ash Farm to the route - that's where Coleridge wrote Kubla Khan in his opium state, until he was apparently interrupted by a man from Porlock. While we intended this trail as a gentle introduction to long distance walking, we were also getting feedback that it was almost too short. Ending at Lynmouth gives you more of a sense of finishing," Dan explains.
In our opinion, the fifteen-mile extension is one of the most spectacular parts of the walk, with some steep climbs across the moors and a walk along a river that's so clear wild swimmers won't be able to resist a dip. It also takes you on a detour to Culbone Church, which is surrounded by woodland. Coleridge describes this landscape in his poem Osorio as "The hanging woods, that touched by Autumn seem'd/As they were blossoming hues of fire and gold".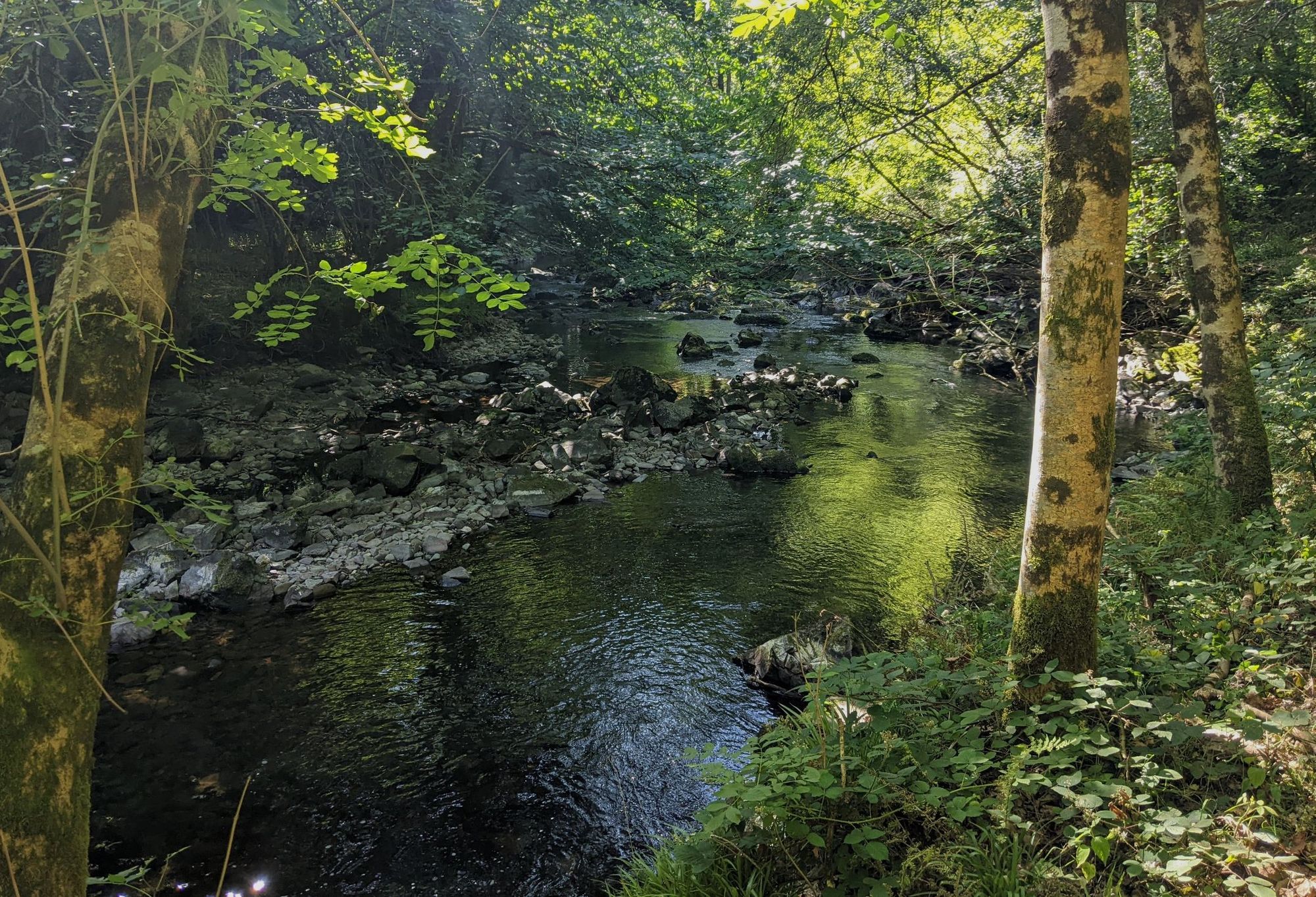 The trail has brought a lot of benefits to the local area, especially to independent B&B, pub and campsite owners.
"It's improved things no end. We now have walkers coming out of season and staying overnight, which spreads economic benefits across the year to smaller towns. It's also helped promote the relationship between Exmoor and those literary giants," Dan says.

For those who want to extend their walk even further, Dan recommends hiking to nearby Lynton and to an area known as Valley of the Rocks, a dry valley with sharp cliffs rising up towards the ocean. You can take a break at the aptly named Poets' Shelter. Another option is to walk along the South West Coastal Path in either direction. Lynmouth is also the start point for the Two Moors Way, Devon's rugged 102-mile 'coast to coast' trail. Coleridge would be proud!
Feeling inspired? To explore England's wild places, check out our UK adventures!