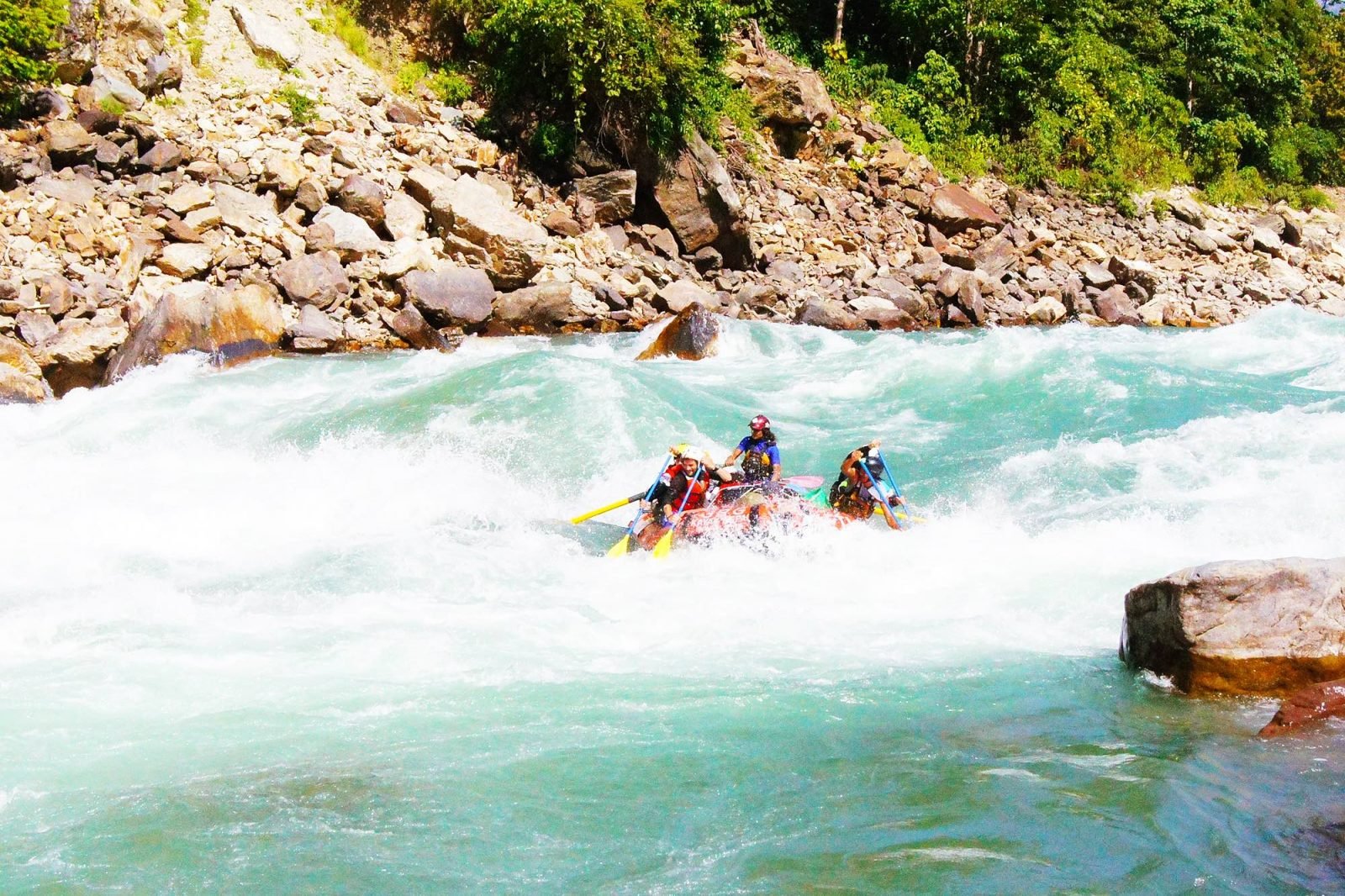 Nepal's Sun Kosi River has been ranked among the best whitewater rafting trips in the world, along with the likes of the Colorado and Zambezi Rivers.  It's been included in National Geographic's top ten river journeys and takes you from the lush hills of the Tibetan border, through jungle and past remote temples, to the confluence of the Ganges and the flat plains of the Indian border, running a total of 272 km. Never heard of it? Here's why you should have done.
The Sun Kosi River starts life at the Zhangzangbo Glacier in Tibet. Where it enters Nepal it is also known as the Bhote Kosi River, but the Sun Kosi begins in earnest at Dolalghat, where the Bhote Kosi meets the Indrawati River. It flows from its high-altitude heights all the way down through the hills, jungle, and plains of Nepal until it reaches India as the Sapta Kosi, having been fed into by numerous other rivers along its course.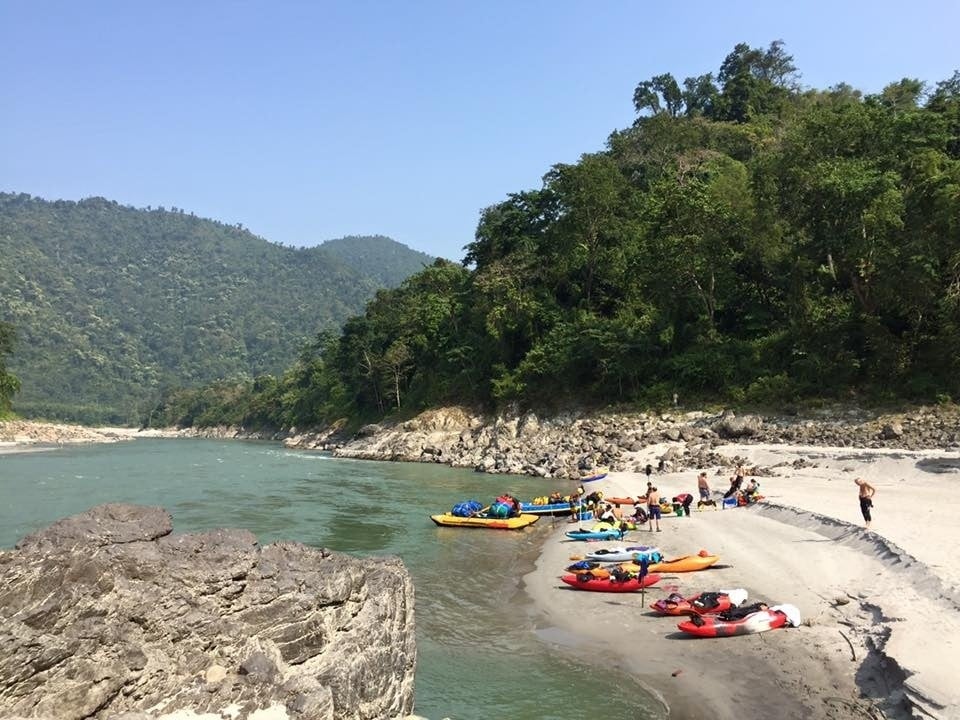 Trips along the Sun Kosi begin from Dolalghat, three hours' drive east of Kathmandu. The take-out point is 272 kilometres later, at the Chatra Gorge on Nepal's plains. Along the way, paddlers will find white-sand beaches, rapids, small and large, hill views, waterfalls, jungle, temples, suspension bridges and more.
The Sun Kosi's name means gold river or river of gold. Travelling down the river, it's soon clear why. Shimmering golden sand particles hang in the water, giving it an iridescent quality, and the beaches along its banks are as golden as any South Pacific island's.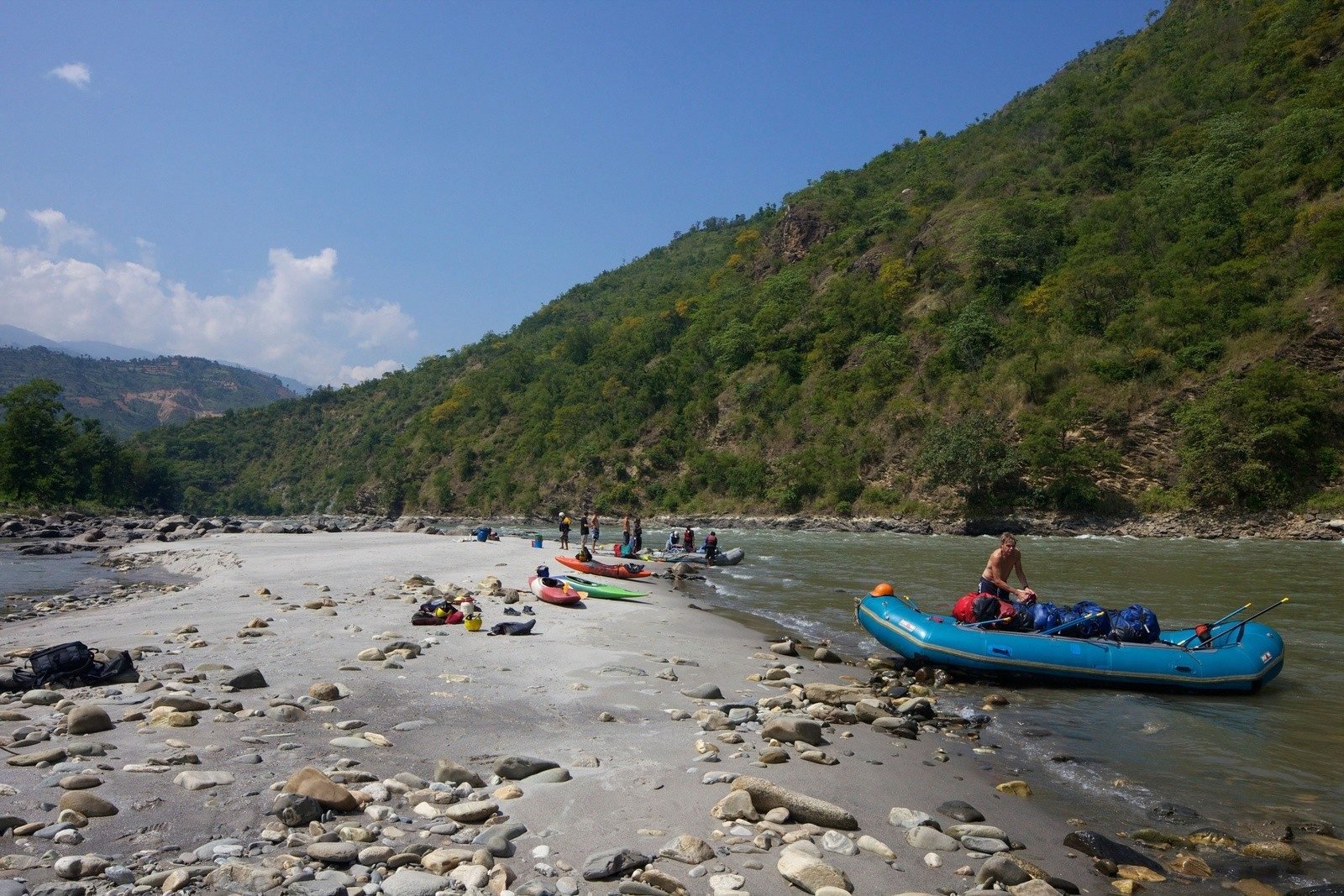 The Sun Kosi is an ideal destination for beginner to intermediate-level rafters and intermediate kayakers. The rapids along the river range from grade II to grade V. But, there are ways to walk around the biggest rapid, the notorious Hakarpur, on the banks so that anyone not feeling confident in the water can skip this one.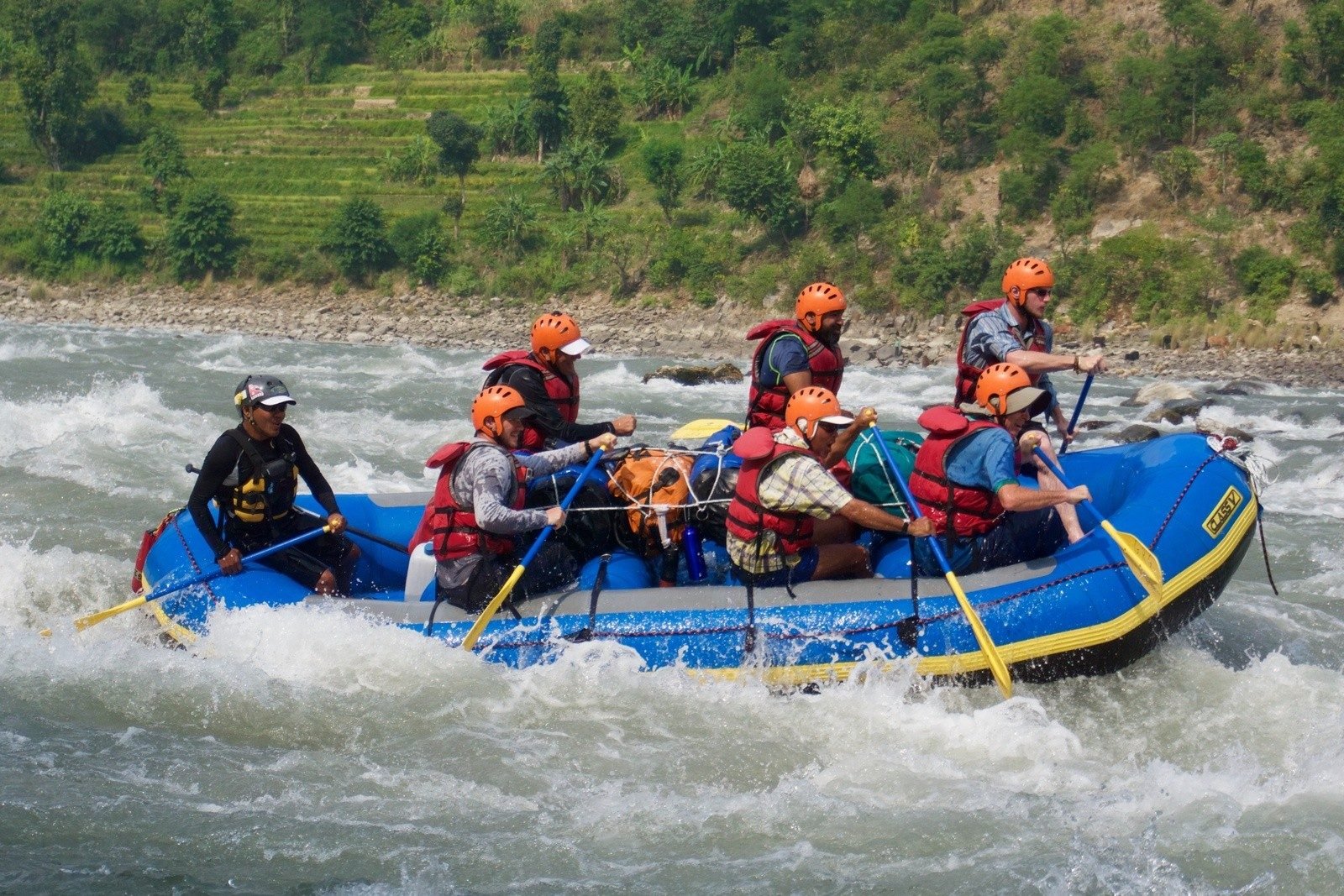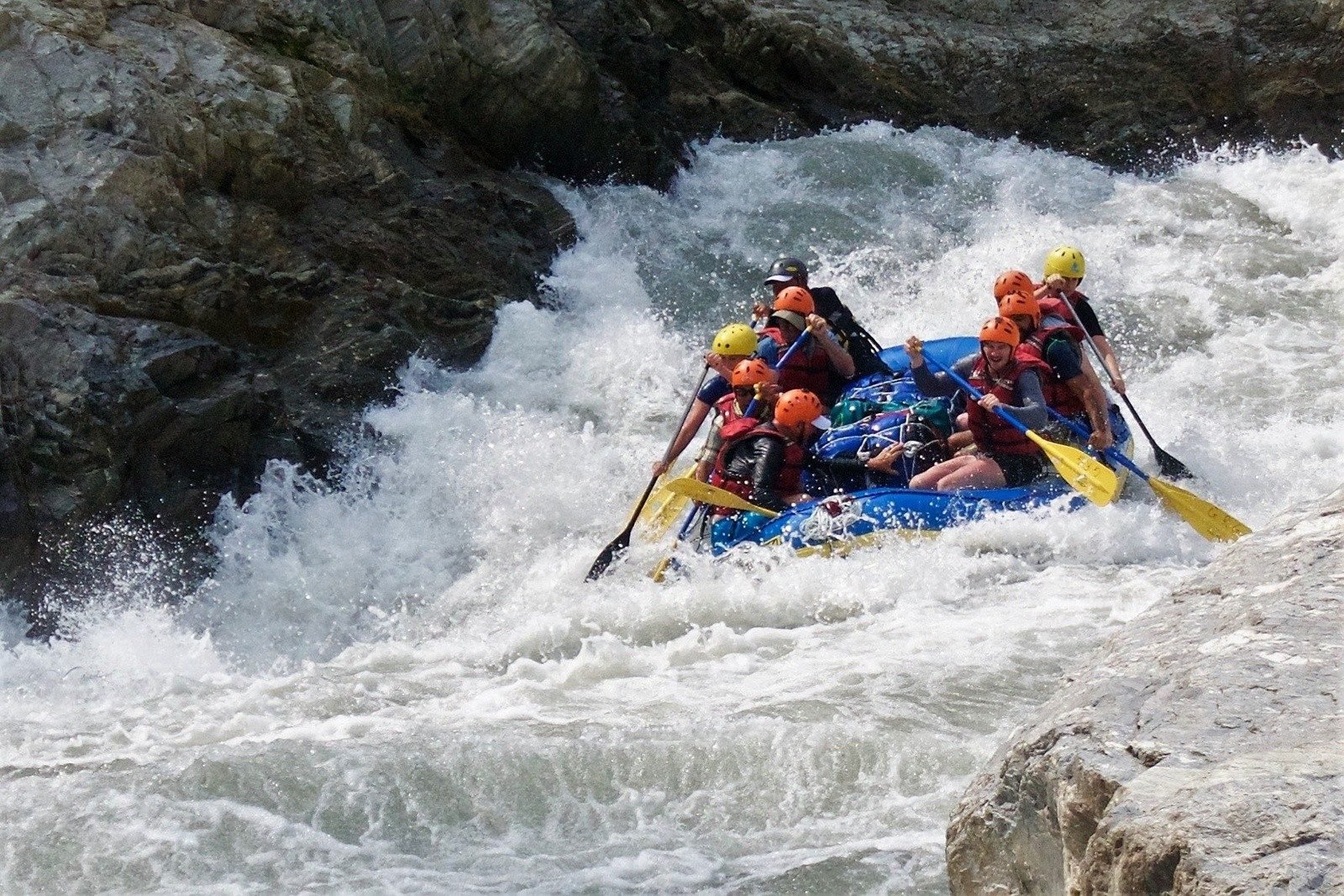 The Sun Kosi is a particularly great trip for travellers who have maybe got their feet wet with kayaking lessons in Nepal and who want to graduate on to a multi-day trip. Guides are normally happy to give extra rolling practice lessons at the camps in the evenings and can advise which rapids less-experienced kayakers should skip.
It's not all physical activity and stunning scenery, though. Sun Kosi trips stop at a couple of important and beautiful Hindu temples. On the first or second day, visit the riverside Kusheshwor Temple in Nepalthok. On the last day, visit the holy Hindu pilgrimage site of Baraha Chhetra. As well as its gorgeous views of the river from its high perch on a hill, this temple has a curious attraction. A large, very heavy rock is on display in the temple, beneath a cage. Visitors are encouraged to try to lift the rock, which is impossible alone, but when a group of a few people each place one finger under the rock and lift it together, the rock rises easily. The guards of both temples are used to seeing damp, brightly coloured, helmeted tourists dropping by.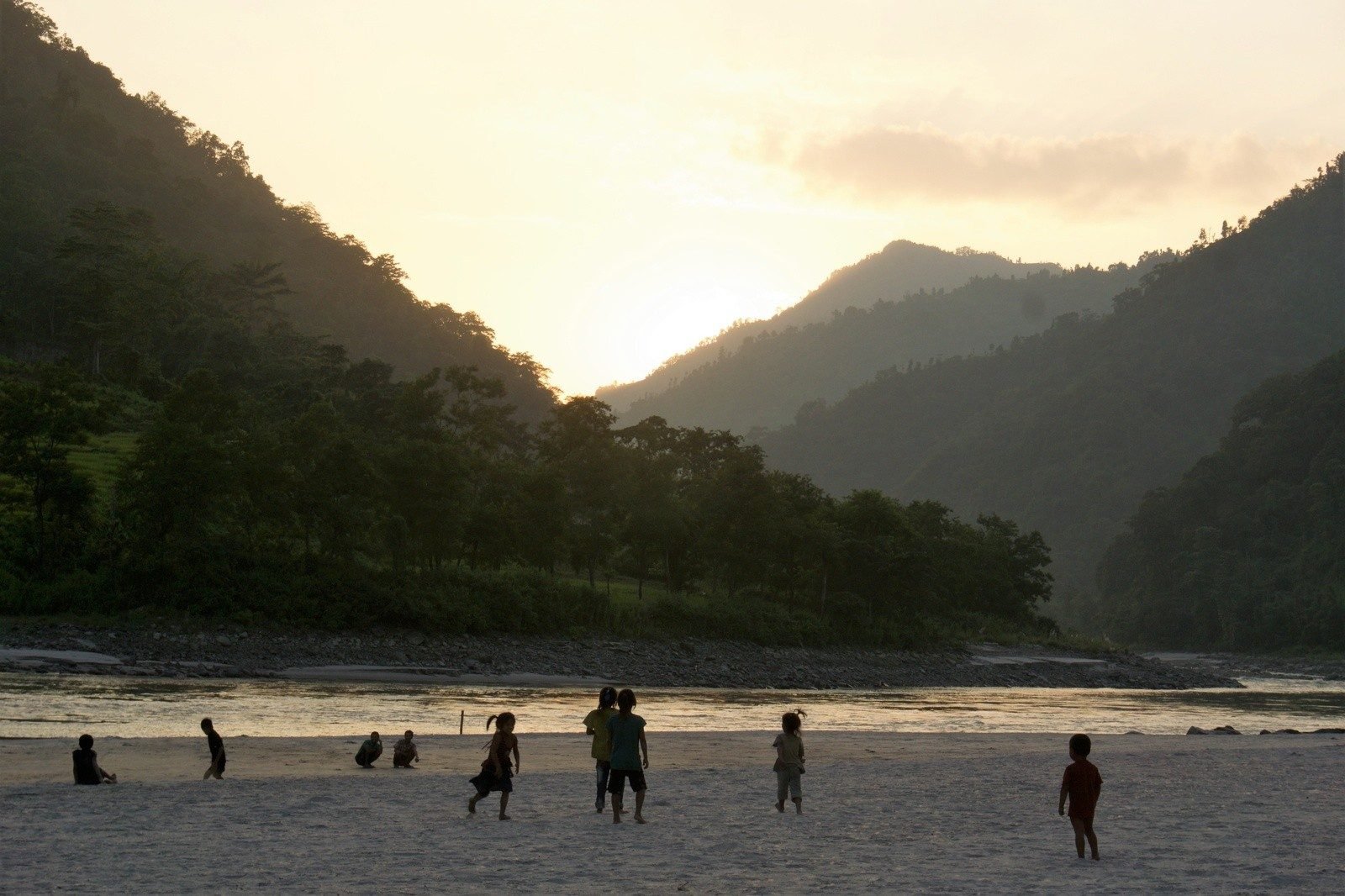 At the end of the trip, you can either drive back to Kathmandu by bus (a journey that takes about 18 hours) or fly from Biratnagar, an easy 30 minutes. The latter is obviously more convenient and comfortable, but many travellers like to get the bus with their new friends and guides, as a final celebration through shared hardship!
Why Go?
Aside from the above-mentioned reasons, adventure seekers should consider a Sun Kosi expedition because Nepali tour operators are highly experienced at running this trip and know how to ensure a good time. Guides are skilled, experienced and friendly. While camping on riverside beaches for a week or more is always going to be a somewhat rugged experience, on a Sun Kosi trip travellers will feel like they're being well taken care of while enjoying the best of Nepal's nature.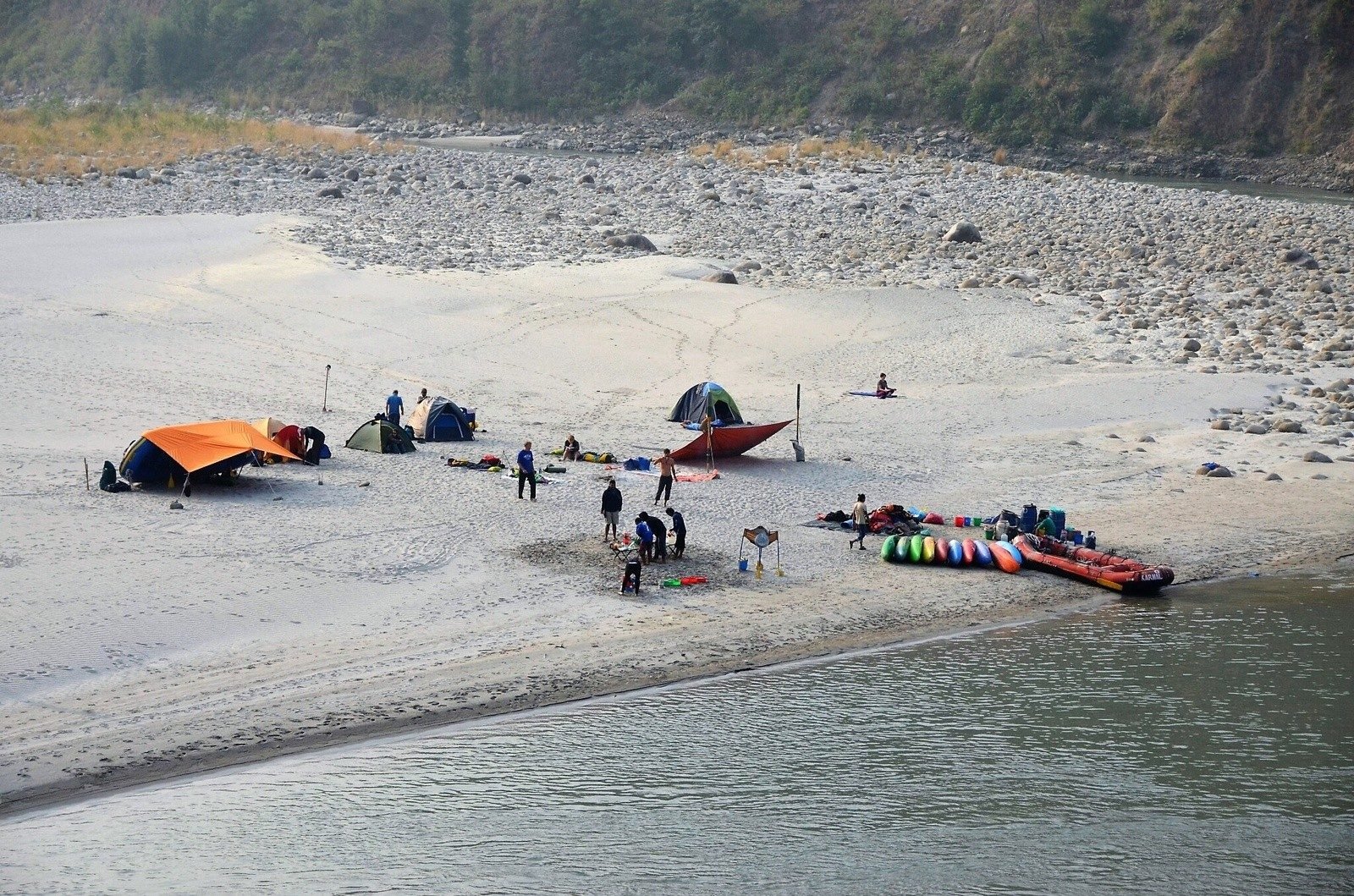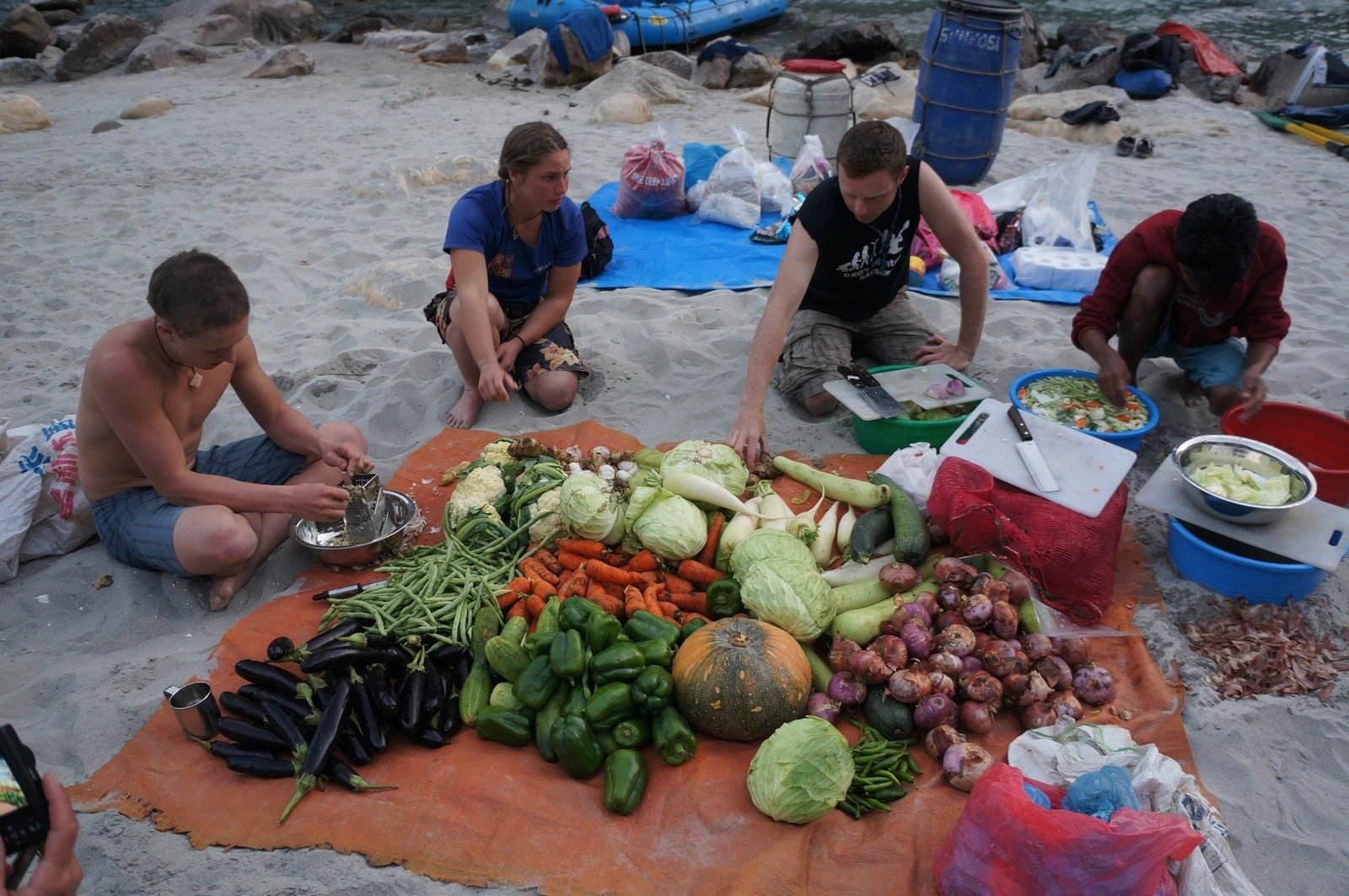 When to Go
While some companies will start running trips after the monsoon in September, going at this time can be very risky as the water levels can be treacherously high. It's preferable to wait until October or November in the autumn season, or else March and April in the spring season. At these times, the water is a pleasant temperature, and although it can get a bit cold sitting around in it all day or getting splashed continuously, you don't need a wetsuit.
What to Pack
Rafting/kayaking outfitters generally provide the basics, but it's important to check what these are. You will normally be provided with a tent, sleeping mat, sleeping bag and paddle top if you need them. If you have your own it's preferable to bring these as they will probably be in better condition and somewhat 'fresher'.
You will need clothes for sitting in a raft/kayak all day as well as clothes for evenings in the camp. While it's acceptable for men and women to wear shorts and sleeveless tops while paddling on the river, err on the side of modesty when hanging around at camps at night. Sometimes camps are set up near villages, and Nepali people don't appreciate public nudity or scant clothing. Avoid bikinis, and under no circumstances should you go skinny dipping. Fights have been known to break out between villagers and guides when ignorant (or just plain disrespectful) tourists have flouted local sensibilities.
At any time of year, but especially later in November and earlier in March, evenings on the Sun Kosi can be a bit cold, so bring a warm jumper for when the sun goes down. Guides make bonfires at night.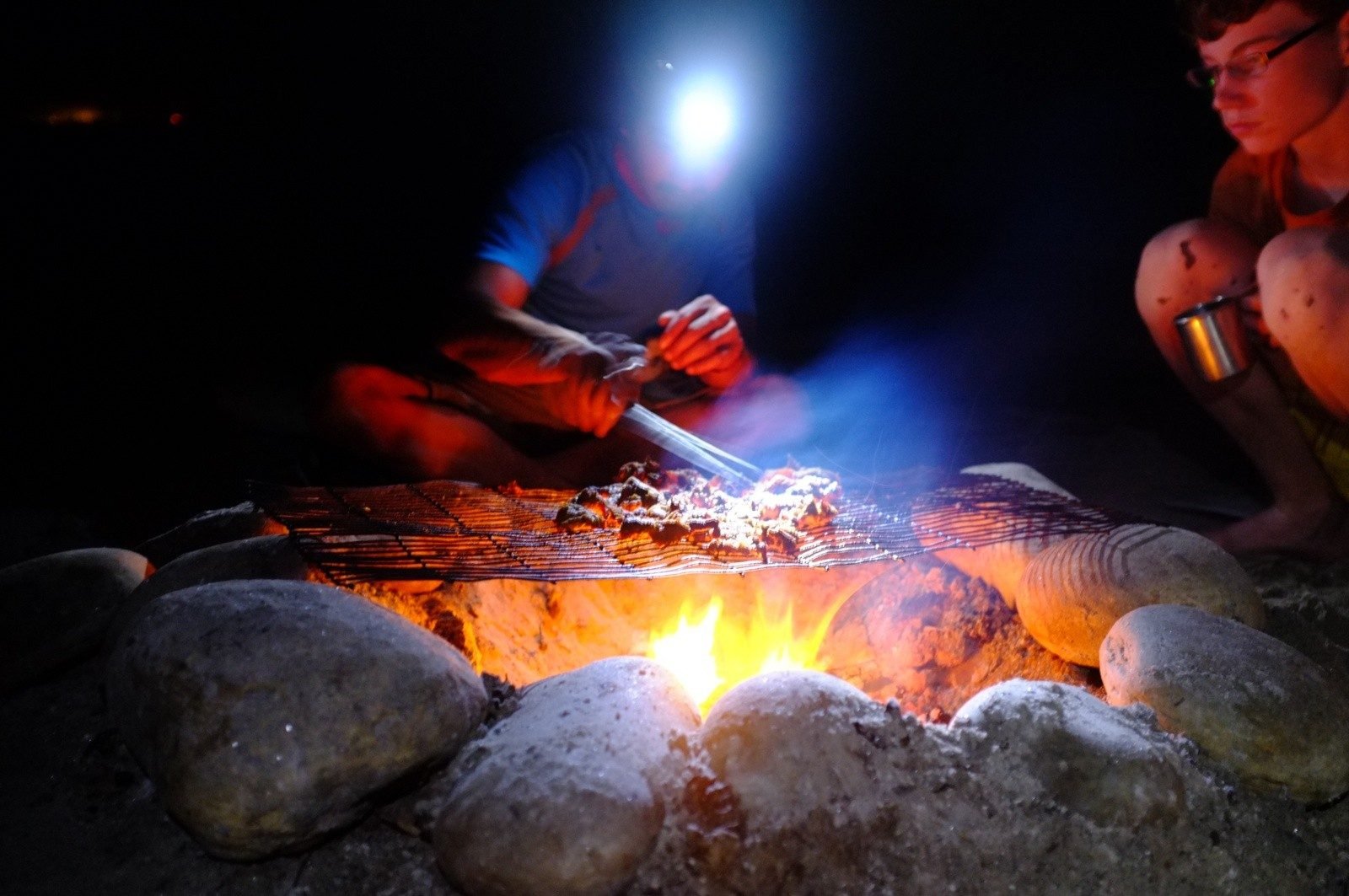 Remember that in terms of hygiene, you're unlikely to get a chance to do anything but wash your face and brush your teeth for the duration of the trip. As you'll be spending a lot of time in the water, this may not be as bad as it sounds. There is a lovely waterfall on one of the last days of the trip, under which you can soap up if you bring environmentally friendly toiletries.
There will be absolutely nowhere to charge electronics for the duration of the trip. Either bring a long-life power bank to charge essentials or aim to switch off and enjoy nature instead.
Don't forget sunglasses with a strap, sunscreen in small containers (so they fit into your or your guide's dry bag for the day time), and lip balm with sunscreen.
Inspired? Check out our white water rafting trips and our adventure holidays in Nepal.