Shine On is here, bringing you your monthly dose of good news to start March off right. This month is all about plant power - we've got underwater meadows being planted to fight climate change in Wales and a groundbreaking fungi-based carbon offsetting project in the US. We're also bringing you news of Speedo Mick, a fundraising maverick hiking 1000 miles for charity wearing nothing but (you guessed it) a set of blue Speedos. Add in a study on the mental health benefits of being in nature, plus a landmark animal rights victory in Peru, and you can see it's not all doom and gloom out there! So, without further ado...
Wales Plants Underwater Meadows to Fight Climate Change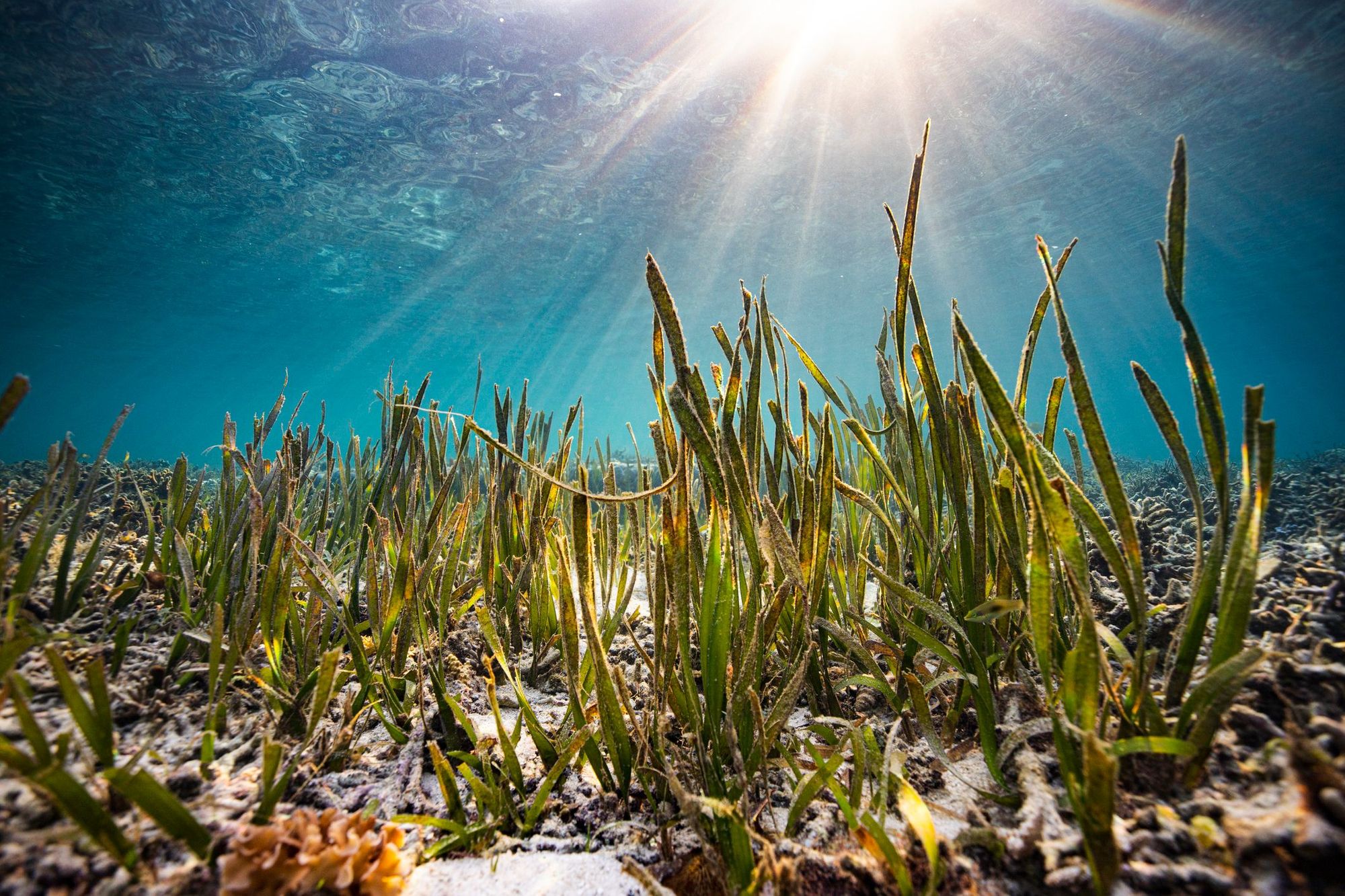 Five million seagrass seeds will be planted off the coast of Wales, creating underwater meadows that help fight climate change. Last month, the first 50,000 were planted off the Llŷn Peninsula in Gwynedd.
Over the past 100 years, Wales has lost 92% of its seagrass, thanks to cities, ports and mining destroying the marine environment.  However, WWF Cymru's Rory Francis has said it is possible to "recreate, restore and replant it."
"It could make a real difference in terms of both absorbing carbon and also of restoring really valuable and important marine habitats," he added, explaining that one hectare could provide a habitat for 80,000 fish.
Seagrass Ocean Rescue is a partnership between WWF, Project Seagrass, Swansea University, North Wales Wildlife Trust and Pen Llŷn a'r Sarnau Special Area of Conservation. The project has a goal of planting 10 hectares of seagrass meadow in Wales by 2026, and has recently been awarded a £1 million grant from the Heritage Lottery Fund to help.
"Speedo Mick" Passes the 500-Mile Mark in his 1000-Mile Charity Stomp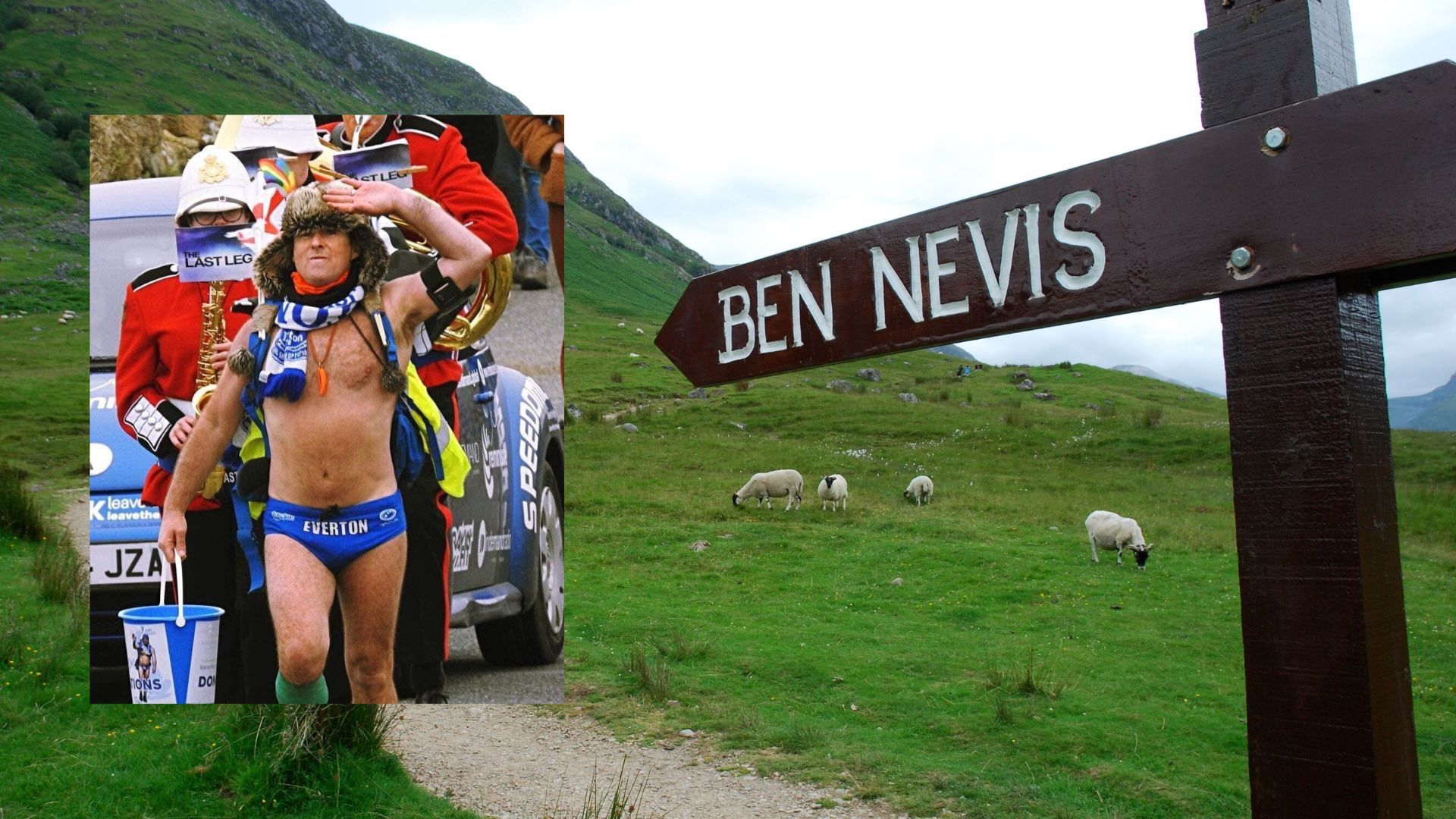 Well known charity fundraiser and hiker Michael Cullen passed the halfway mark of his 1,000 mile hike from John O'Groats in Scotland to Land's End in Cornwall. Known as 'Speedo Mick' for the distinctive blue speedo he wears, he has already climbed Ben Nevis, Scafell and Snowdon in temperatures as low as -18°C.
Mick has been charity fundraising for seven years, and has raised a total of £800,000. On his most recent hike, he has so far raised £139,000, which he will be donating to a mental health and suicide prevention project run through the Speedomick Foundation. He will also be giving donations to small grassroots charities that support mental health, disadvantaged young people, and homelessness.
He told the Liverpool Echo he came from a background of  "mental health issues, childhood trauma, addiction problems", but is now living his "best life" by helping others.
"I make the challenges as difficult as I can - they're not just out of reach, I make them out of sight. I'm 500 miles in, I'm happy about that - I'm three mountains in, I'm happy about that, and of course the more difficult it gets physically and mentally for me I just get lifted by the public, all the beeps and all the support is just phenomenal," he said.
A Ground-Breaking Fungi-Powered Carbon Removal Project is Developed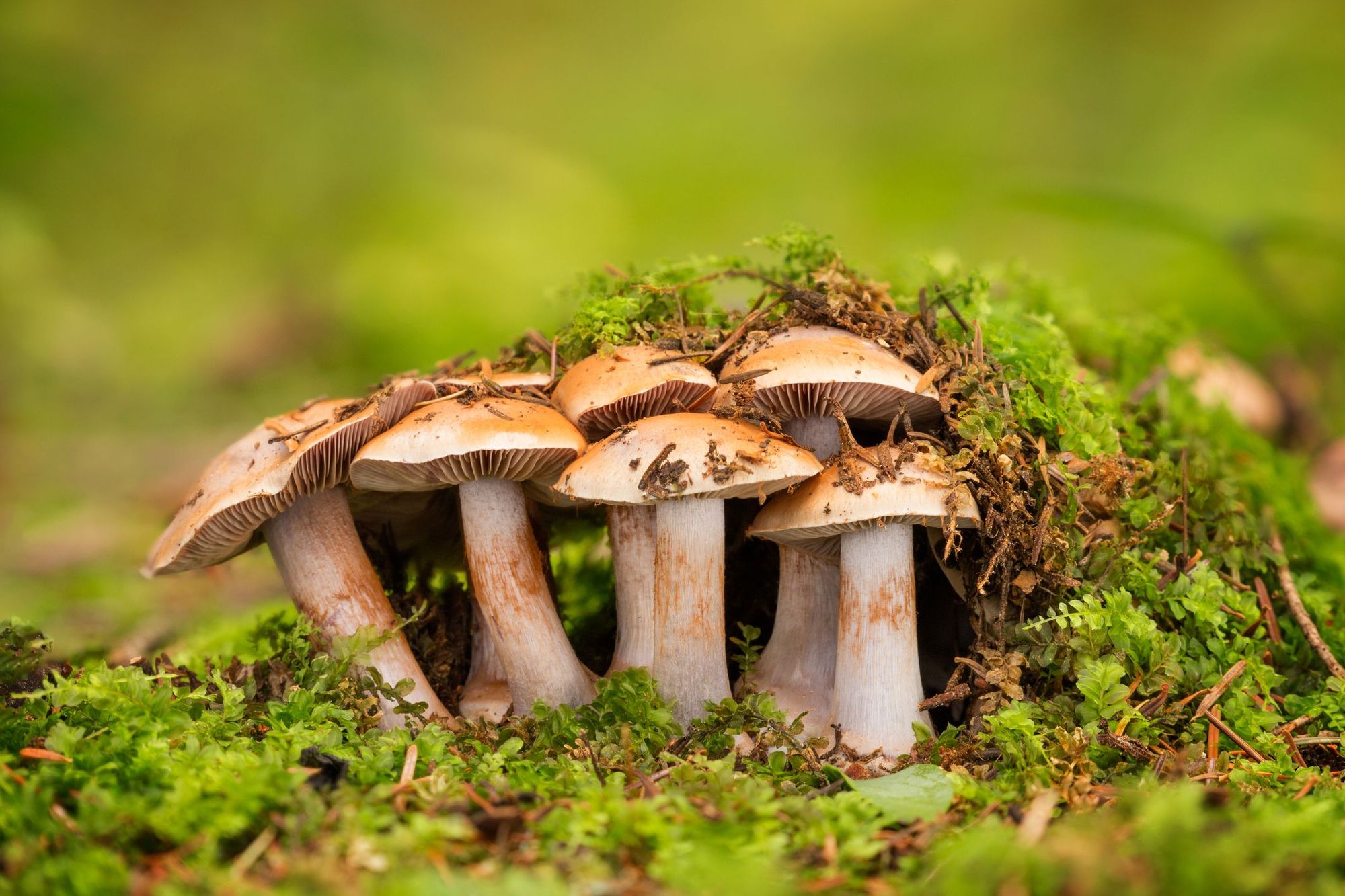 Enterprising ecologists have created a groundbreaking way for companies to offset their carbon emissions, by rewilding forests with fungi.
Carbon offsetting has recently come under scrutiny, with a media investigation finding around 90% of Verra-certified projects were largely worthless. Forests are the most effective way to remove carbon from the atmosphere - but if trees die prematurely they actually become carbon emitters.
According to Dr Colin Averill, founder of Funga, the answer lies in "an entire galaxy below our feet made up of millions of species of bacteria and fungi."
"These microscopic organisms have profound effects on forest growth and carbon capture that until now have been overlooked as a way to accelerate natural climate solutions while also restoring essential microbial biodiversity to our soils," he says.
Funga is using DNA sequencing and machine learning to put biodiverse, ecosystem-specific communities of fungi back into forests. The company's goal is to sequester at three billion tons of carbon dioxide through fungal rewilding forests by 2050. It recently launched a project in Georgia, in partnership with Conservation Resources, and will create another 2,500 acres of forest microbiome projects in the southern United States.
Wildlife Trafficking Recognised as Serious Organised Crime in Peru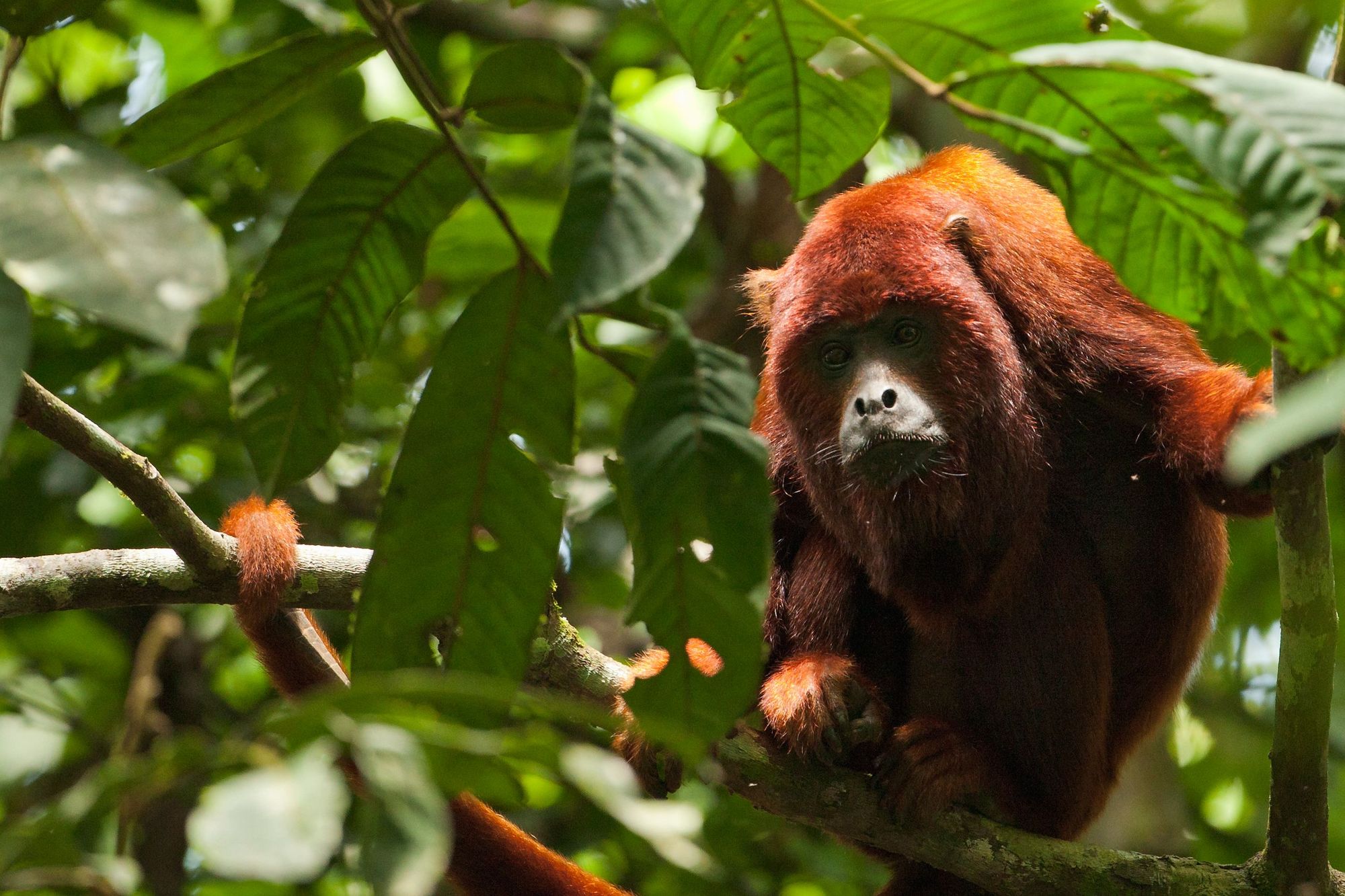 Peru recently became the first South American country to recognise illegal wildlife tracking as a form of organised crime. In Peru, one of the world's most biodiverse countries, more than 5,000 species of wildlife are illegally trafficked every year - and it intensified during the pandemic.
"We are talking about a large-scale crime that is carried out through criminal networks with international reach," said Carmen Heck, director of Public Policy at Oceana Peru. "Peru now has more efficient legal tools to investigate, prosecute, and punish this highly complex illegal activity. Peru is taking a leading step in the region."
The new regulation will allow the Peruvian government to better monitor the extraction of wildlife, the destinations they are being taken to, and to use undercover operations to find criminal leaders.
It also means that police are able to extend the preparatory investigation period from eight to 36 months, and judges can hand out penalties of up to 20 years in prison for criminal leaders. However, the new law doesn't apply to individual traffickers - groups must consist of three or more people with international mobility, who employ use of violence and conduct illicit business.
Study Shows That More Time in Green Spaces Reduces Necessity for Prescription Drugs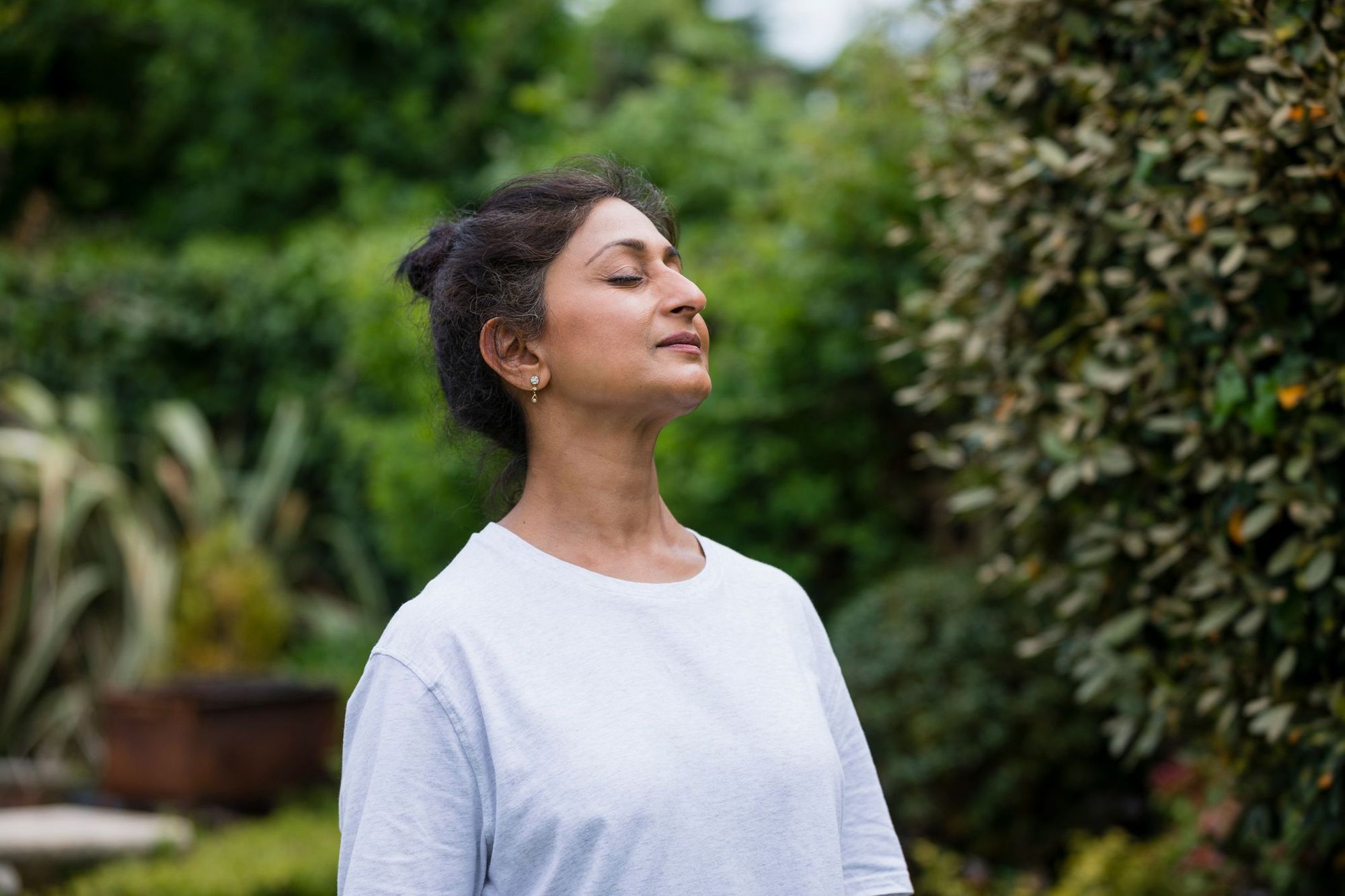 A new study in Finland has shown that spending time in green spaces like parks and gardens could help reduce prescription drug use, according to a new study from Finland.
Researchers from the Finnish Institute for Health and Welfare, Tampere University in Finland, and the University of Eastern Finland used data from around 6,000 Helsinki residents. It quizzed them on the medication they were on and how often they both looked at, and spent time, in natural environments.
The results showed that simply looking at natural spaces (such as through a window) made no significant impact. But visiting them three or four times a week - compared to one visit a week - meant 33 percent lower odds of using mental health medications, 36% lower of blood pressure medications, and 26% lower of asthma meds. This link persisted when income and education were taken into account. The findings don't show cause and effect (those with better health might be more motivated to go outside) but the relationship is worth further exploration.
"This finding is in line with tentative evidence emphasising the importance of actual use of green space in relation to mental health, and it suggests that the same holds true for other health conditions, such as asthma and hypertension," the researchers wrote.
"Mounting scientific evidence supporting the health benefits of nature exposure is likely to increase the supply of high-quality green spaces in urban environments and promote their active use. This might be one way to improve health and welfare in cities."

Inspired? Check out our full range of rewilding adventures now.