The Greek islands rise in all shapes and sizes from the clear waters of the Mediterranean. There an estimated 6,000 in total - 227 of which are inhabited - each one entirely unique. From the vast island of Crete, with its lunging gorges and soaring mountains to Milos, with its lunar-like limestone landscapes and Kalymnos, renowned for its rock climbing.
Visiting the Greek islands is very much a 'pick your own adventure' scenario. You can spend your time hiking rarely used trails and refuelling at local tavernas or you can opt to snorkel in clear waters or sail around rugged coastlines. You can enjoy downtime on beaches only accessible on foot, or seek out ancient ruins to explore (of which there is no lack).
But so much choice can be overwhelming. That's why we're here. This guide will help you narrow down your options. We'll be looking at some of the best Greek islands for an adventure, as well as some of the outdoor activities on offer. Think of this as the first port of call for planning your Greek islands adventure - once you've narrowed down the possibilities here, it's time to reach for the map and guidebook.
Where Are the Greek Islands?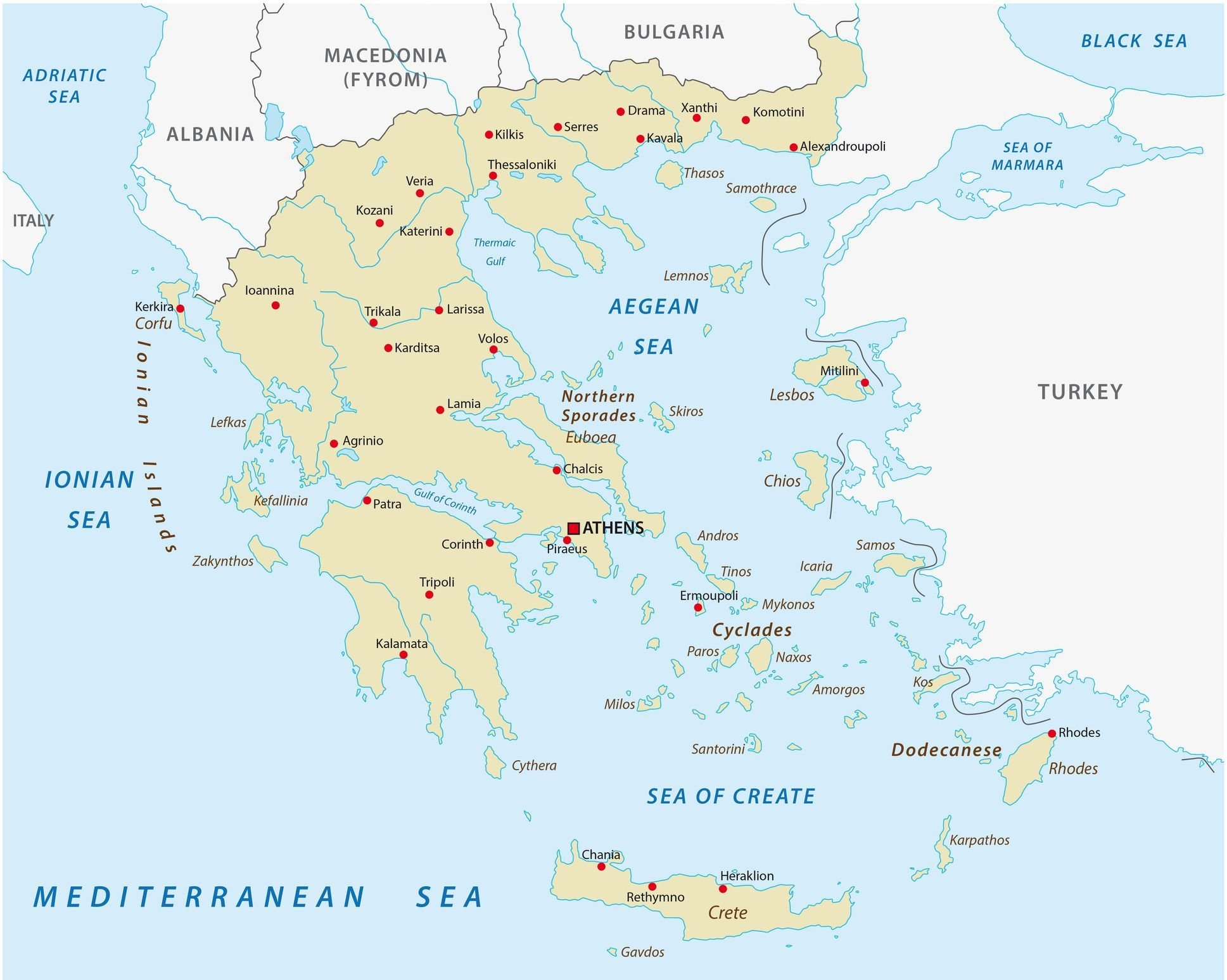 There are six main island groups in Greece. The Cyclades - which includes popular islands such as Mykonos and Santorini - occupy the Aegean Sea, southeast of mainland Greece. Their proximity to Athens make them popular destinations to visit. The Dodecanese are located further to the southeast, between Crete and Turkey. Crete is a large island in the Mediterranean which isn't part of an archipelago. Meanwhile, the North Aegean Islands (including Lesvos) are to be found off Turkey's west coast.
Off Greece's west coast you'll find the Ionian Islands, such as Kefalonia and Corfu, located in the Ionian Sea, looking on to the coastline of the Albanian Riviera. The Argo-Saronic Islands occupy the Saronic Gulf near Athens, while the Sporades are a small island group off the coast of Eupoboea, which itself is a large island separated from the mainland by a 60-metre-wide strait.
When Should I Visit the Greek Islands?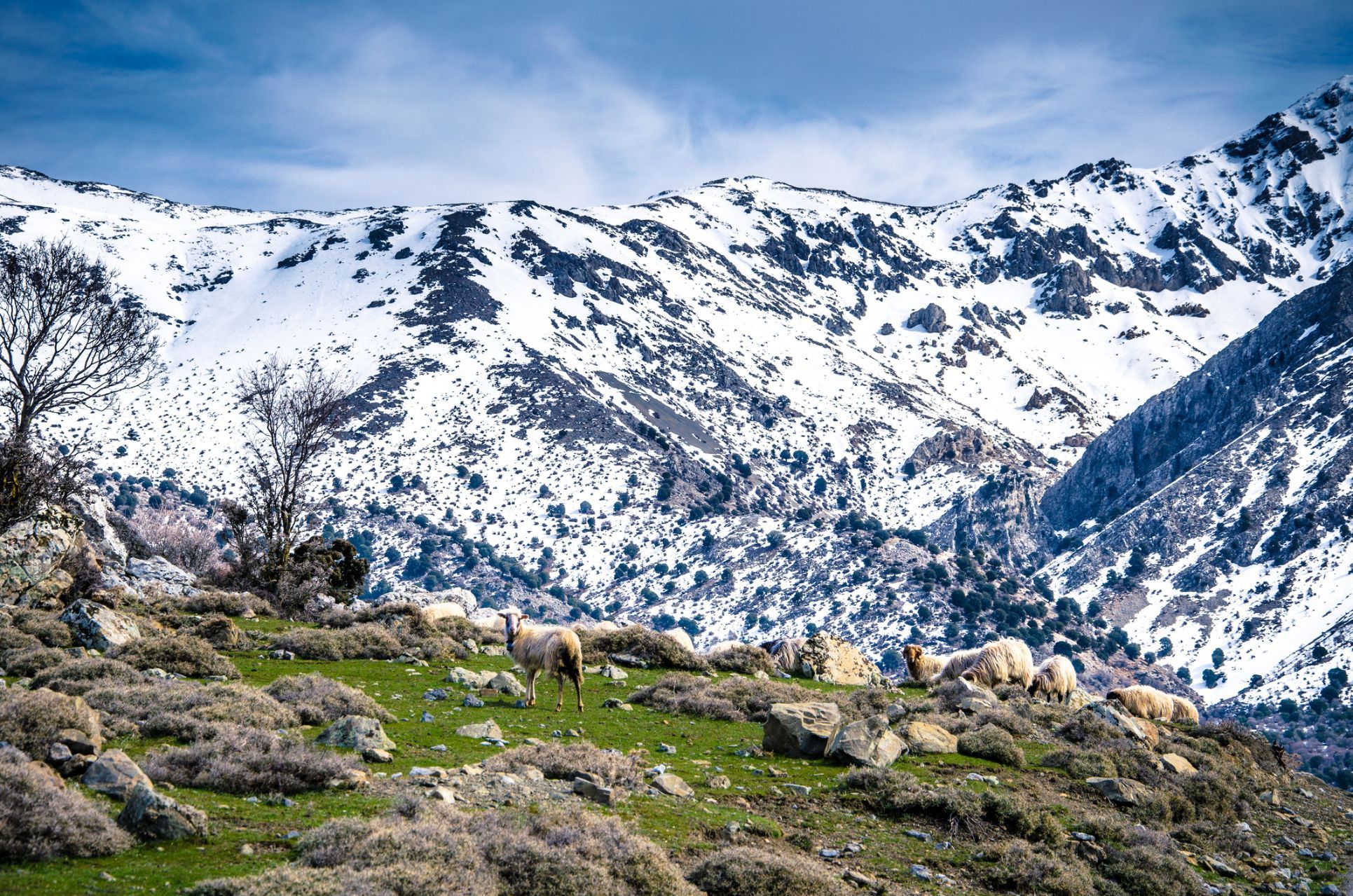 Our personal preference is to visit the Greek islands during the shoulder season, which occurs from April to May and mid-September through October. During the spring months, the weather is pleasantly warm (averaging between 20 to 25°C), which is ideal for hiking. Sea temperatures will be slightly cooler than summer, but still warm enough for a dip.
During September the sea temperatures are warmer, and you'll be treated to sunny skies. Once the school holidays are over, the crowds will slowly diminish. October will be cooler, but less crowded.
Winters on the Greek islands tend to be mild and slightly wet. But the difficulty of visiting during the low season isn't the climate - it's that many businesses on the islands tend to be closed. You'll also be looking at reduced flight and ferry schedules, making it harder to travel around.
The peak season of June to early-September is when the weather is at its hottest, prices are at their highest and the islands are at their busiest. However, it's still possible to get off the beaten track by visiting some of the remoter islands, and by travelling inland, away from the beaches.
The Best Greek Islands For Adventure Seekers
1. Crete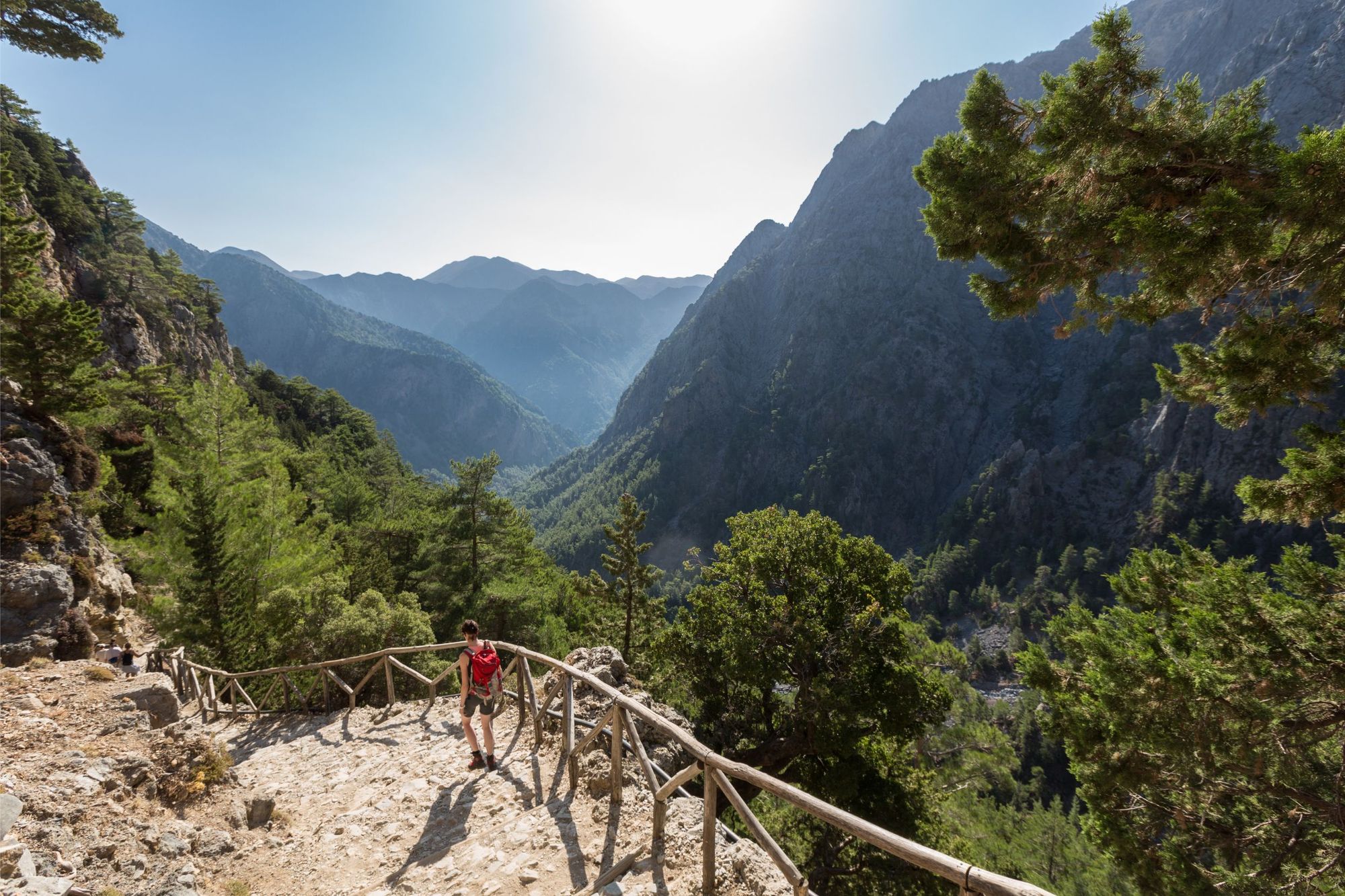 Best for: mountain hiking and gorge walks
The largest of the Greek islands, Crete combines a picturesque coastline with a rugged, mountainous interior. There are three ranges across the island, including the stony White Mountains - Pachnes, its highest peak, is 2,453 metres high - which are covered in snow until late spring. There are plenty of hiking trails through the mountains; even at the busiest times of year, you'll rarely encounter a soul. Ski mountaineering is just beginning on Crete; you can be on the slopes in the morning and enjoy an ocean dip in the afternoon.
The island boasts beaches in abundance. Agia Roumeli Beach is backdropped by high mountains and only accessible by boat, meaning it rarely gets overcrowded. It's also the southern entrance to Samaria Gorge, the island's most popular hiking route. Falasarna Beach is a vast curve of sand near Chania, with calm turquoise waters ideal for outdoor swimming.
2. Kythnos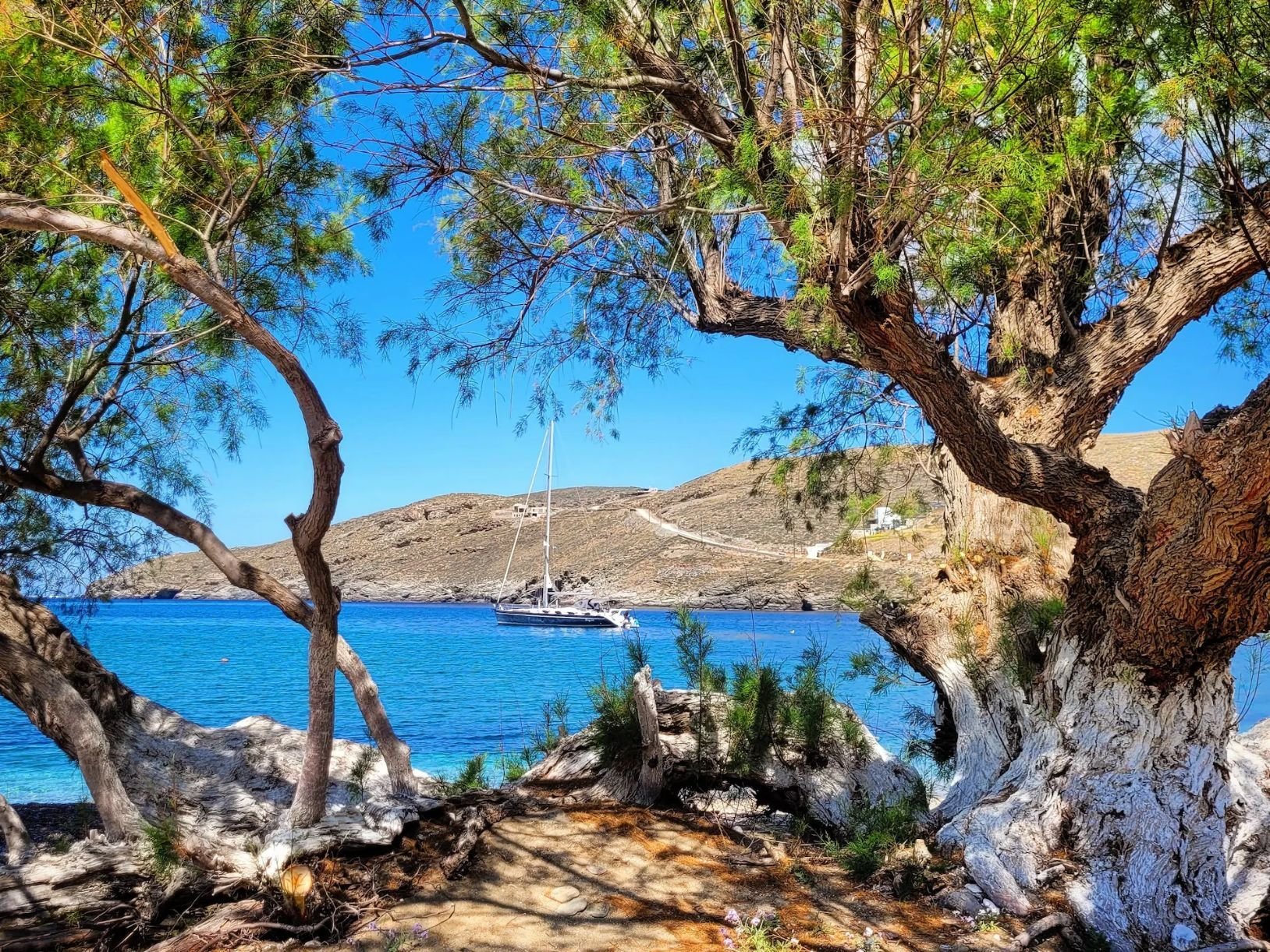 Best for: exploring a lesser-known island
One of the quieter islands in the popular Cyclades archipelago, Kythnos has a wild natural beauty - think arid hills dropping down into the ocean, unspoilt whitewashed villages, wildflower meadows and gloriously quiet beaches.
Visit the thermal springs near the port of Loutro, or kayak from one beach to another. The island is also brilliant for hiking, with a network of footpaths and old mule tracks linking Byzantine monuments, ancient settlements and hilltop summits.
3. Kea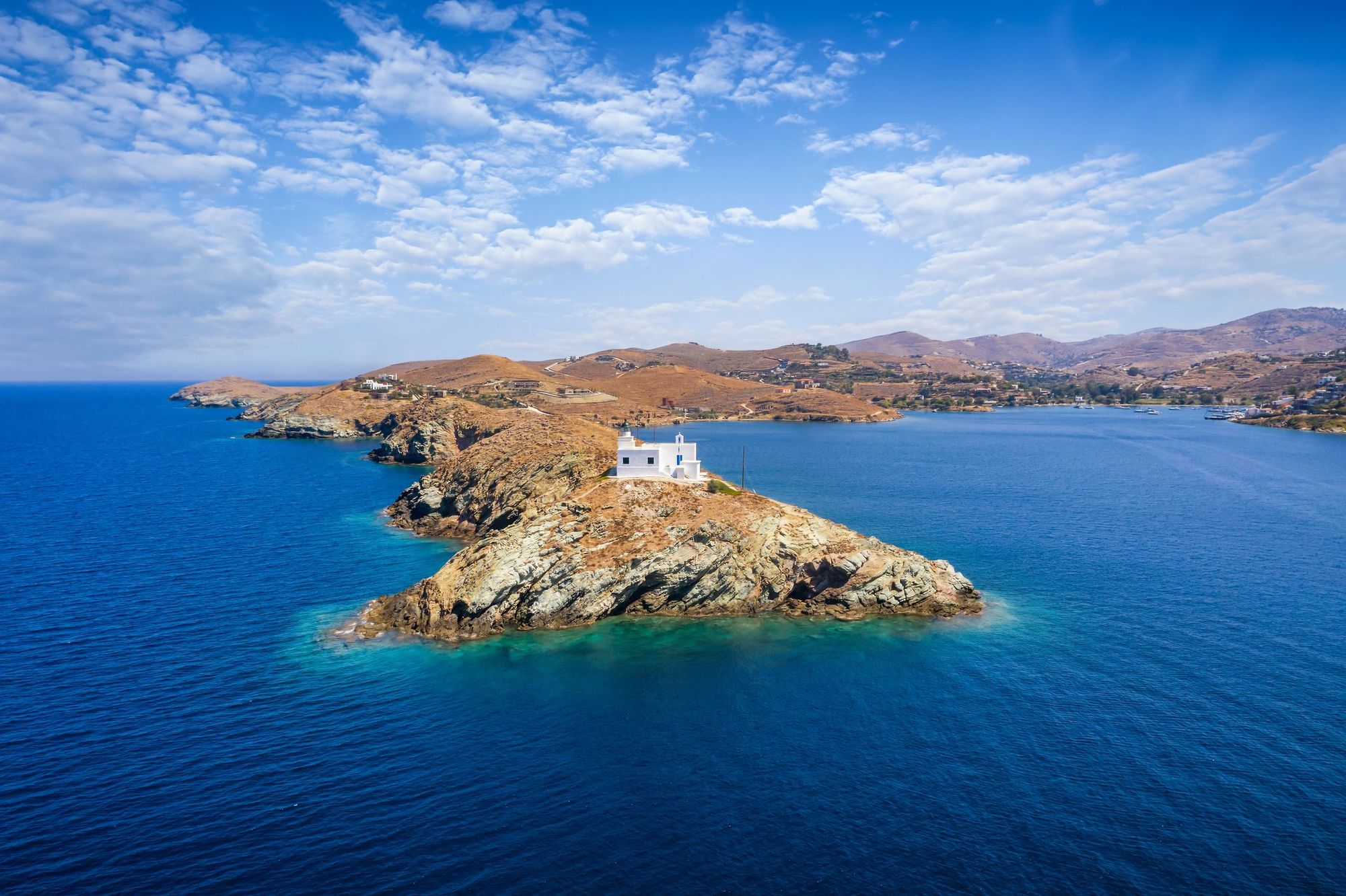 Best for: beach hopping by boat
Another quiet Cycladean island, Kea is relatively untouched by mass tourism, making it an ideal destination to explore. The island's hills and valleys are scattered with olive, almond and oak trees, while small bays nestle in the crenellated coastline. A lot of them are accessible only by boat, making this a brilliant island for a sailing expedition.
The clear waters offshore are also ideal for diving - the Kea Underwater Historic Site contains three submerged wrecks. Because these waters are protected, you'll see an abundance of colourful marine life.
4. Lemnos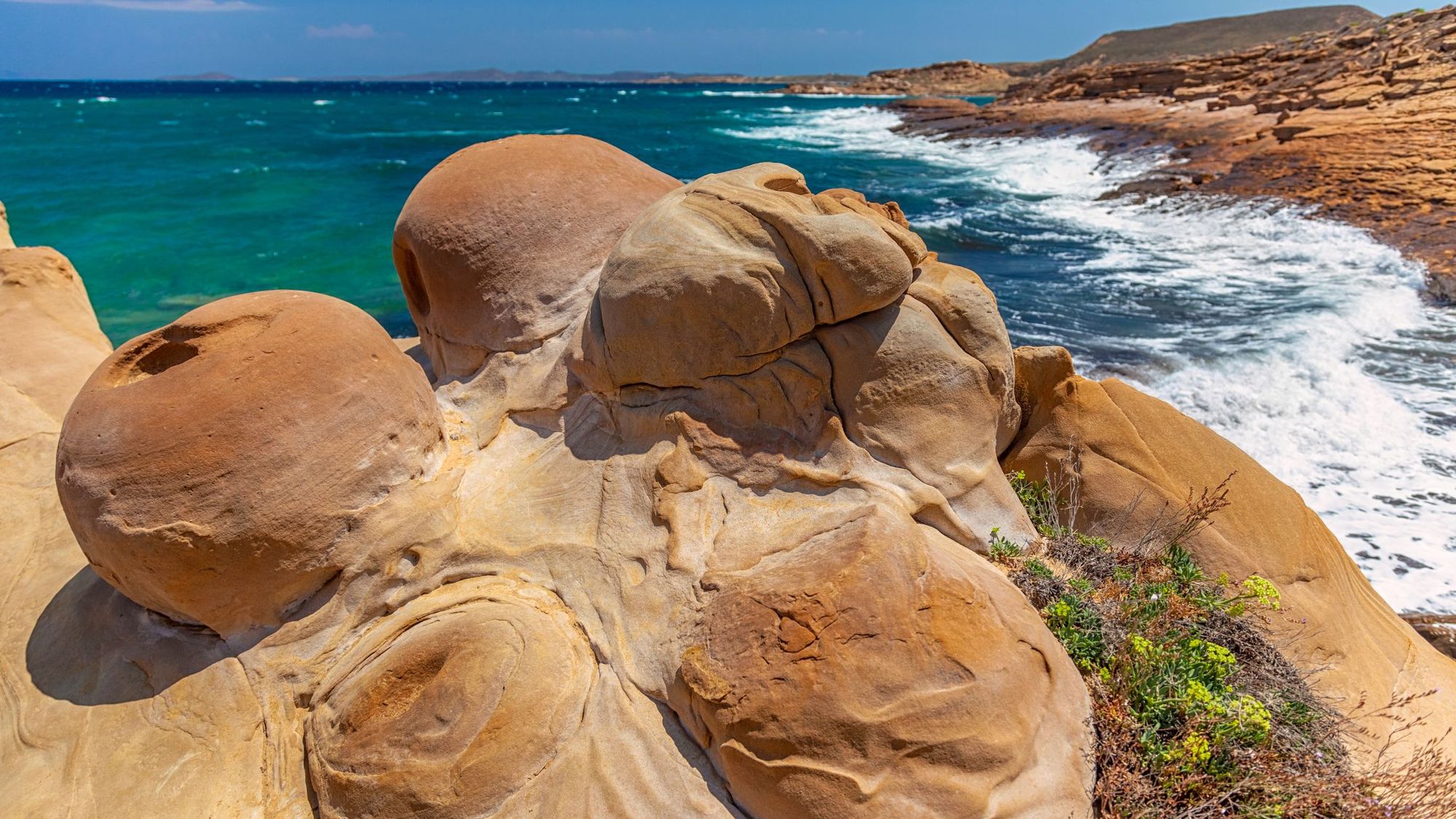 Best for: windsurfing and a surprising desert landscape
A secluded Aegean island, far from Athens, Lemnos is one of the most unspoilt Greek islands and ideal for a quiet adventure. Its western region consists of lunar-like volcanic rock, while in the west you'll encounter fertile plains and valleys. There's even a mini-desert, Pachies Ammoudies, where you can hike and try out sand-boarding.
Try out windsurfing or kitesurfing on Aliki Beach, one of the windiest spots on the island. Hiking is another popular activity - destinations to explore include the moonscape of Aliki Salt Lake and the colourful rock formations of the Faraklo Geological Park.
5. Lefkada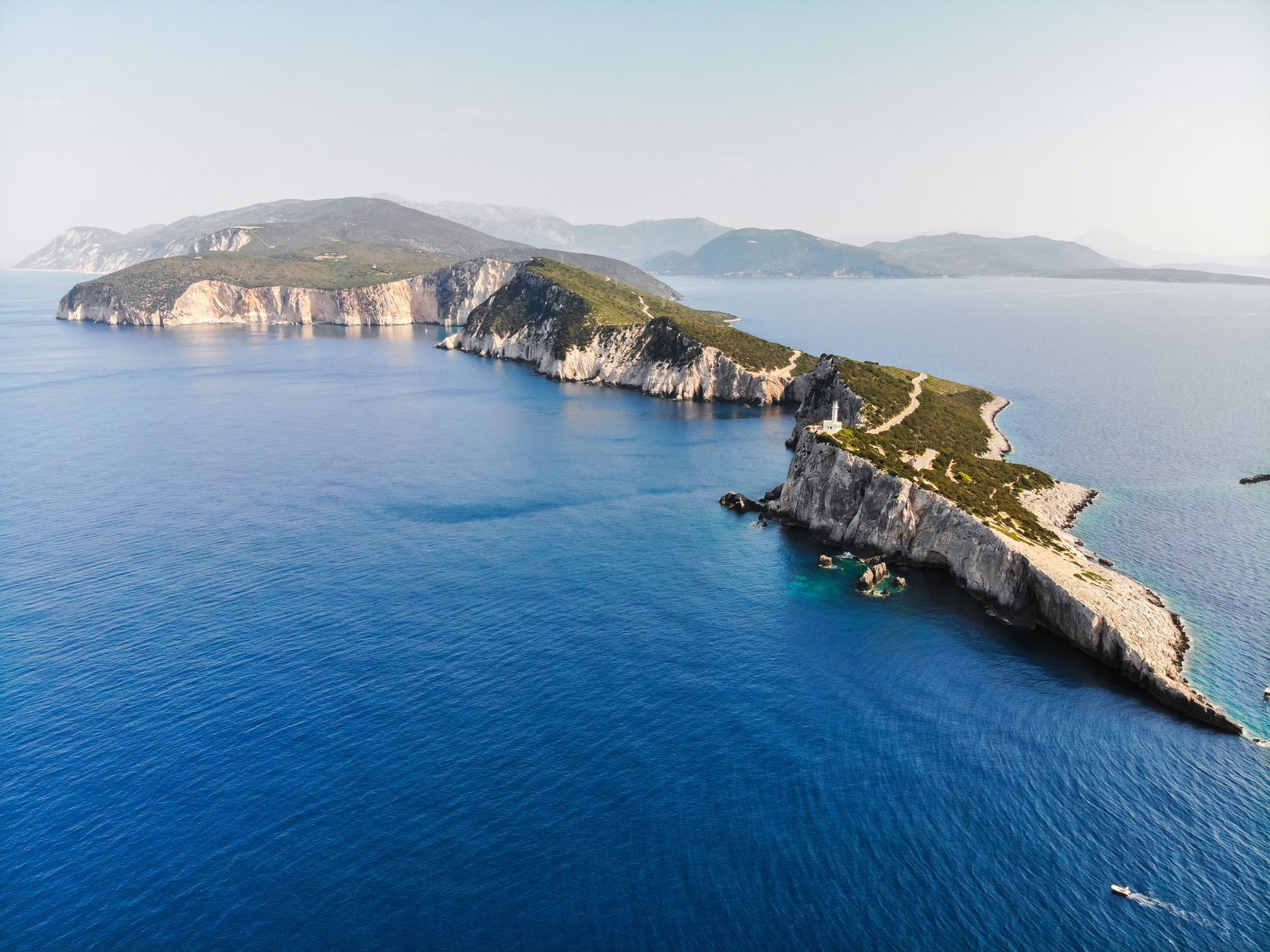 Best for: watersports and parasailing
Lefkada is a mountainous island in the Ionian Archipelago, its slopes carpeted with dense forest. It's known for its steep cliffs, which slope sharply down towards turquoise bays. Connected to the Greek mainland by a bridge, it's the only island accessible by road. This means it can get busy during summer months - we'd recommend visiting during the shoulder seasons.
The island really is a destination for adventure lovers. Its beaches offer ideal conditions for kitesurfing, wakeboarding and windsurfing. Inland, you'll find plenty of mountain biking trails. It's also a good place for paragliding - you can glide towards the mainland over the remote Pindos Mountains, returning via Lefkada's west coast.
6. Kalymnos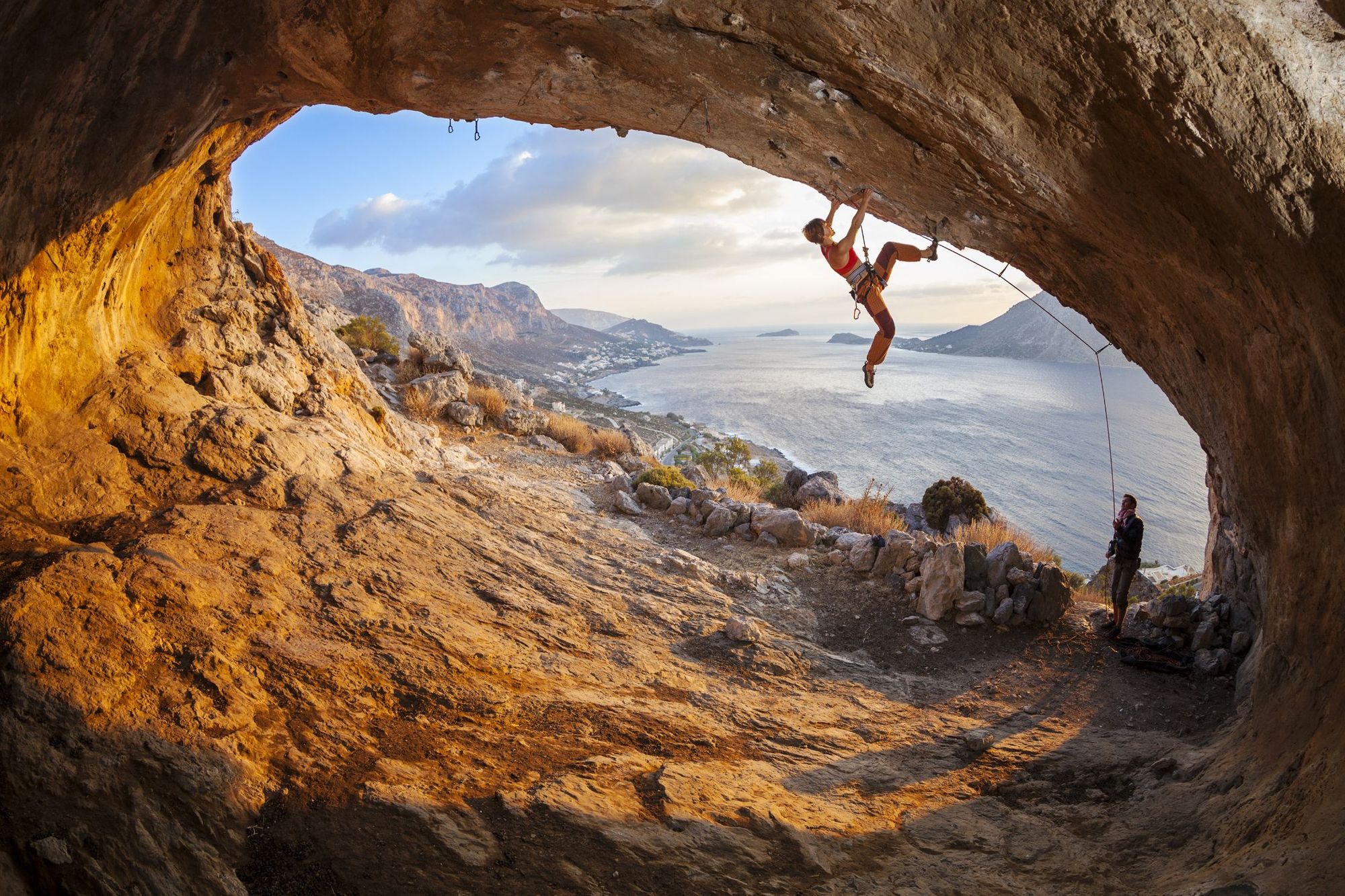 Best for: rock climbing
Kalymnos is one of the Dodecanese Islands, located close to the Turkish mainland. Accessible only by ferry, it's one of the quieter Greek islands. The landscape is characterised by high limestone cliffs and volcanic tuff mountains. The two verdant valleys of Vathys and Pothia provide a striking contrast.
The island is known for being one of the best rock climbing destinations in Greece. It has a well-developed climbing infrastructure, with hundreds of routes from beginner to advanced (there are guided sessions, if you belong to the latter category). Granda Grotta is a popular climbing field with a large limestone cave, while Ghost Kitchen is known for its impressive stalagmites.
7. Corfu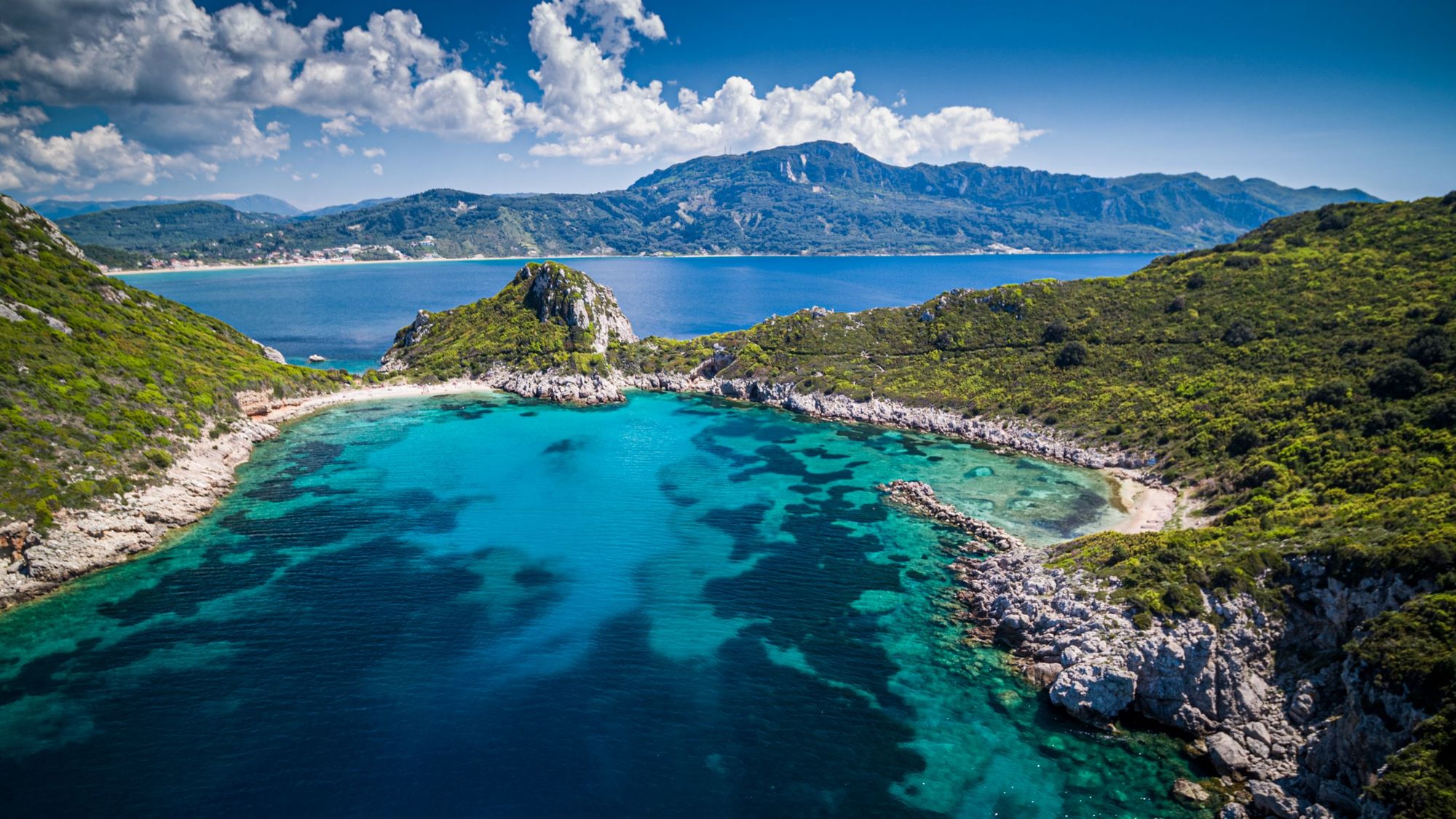 Best for: long-distance trails
Corfu is undoubtebly one of the most beautiful Greek islands, with its lush hills, aromatic forests and olive groves - it's home to more than 5,000 plant species. There are around 60 beaches on the island, ranging from secluded pebbly coves to broader sandy stretches. Some get crowded during summer, but there's also good watersports infrastructure, with activities ranging from parasailing to SUP.
We'd recommend eschewing the resorts of the south for the quieter villages in the north. Climb Mount Pantokrator (906m), the island's highest point, for views of mountains and ocean. Another option is to walk the long-distance Corfu Trail, a 220km (137.7 mile) route from south to north that will take you through some of the most unspoilt corners of the island.
Outdoor Activities to do on the Greek Islands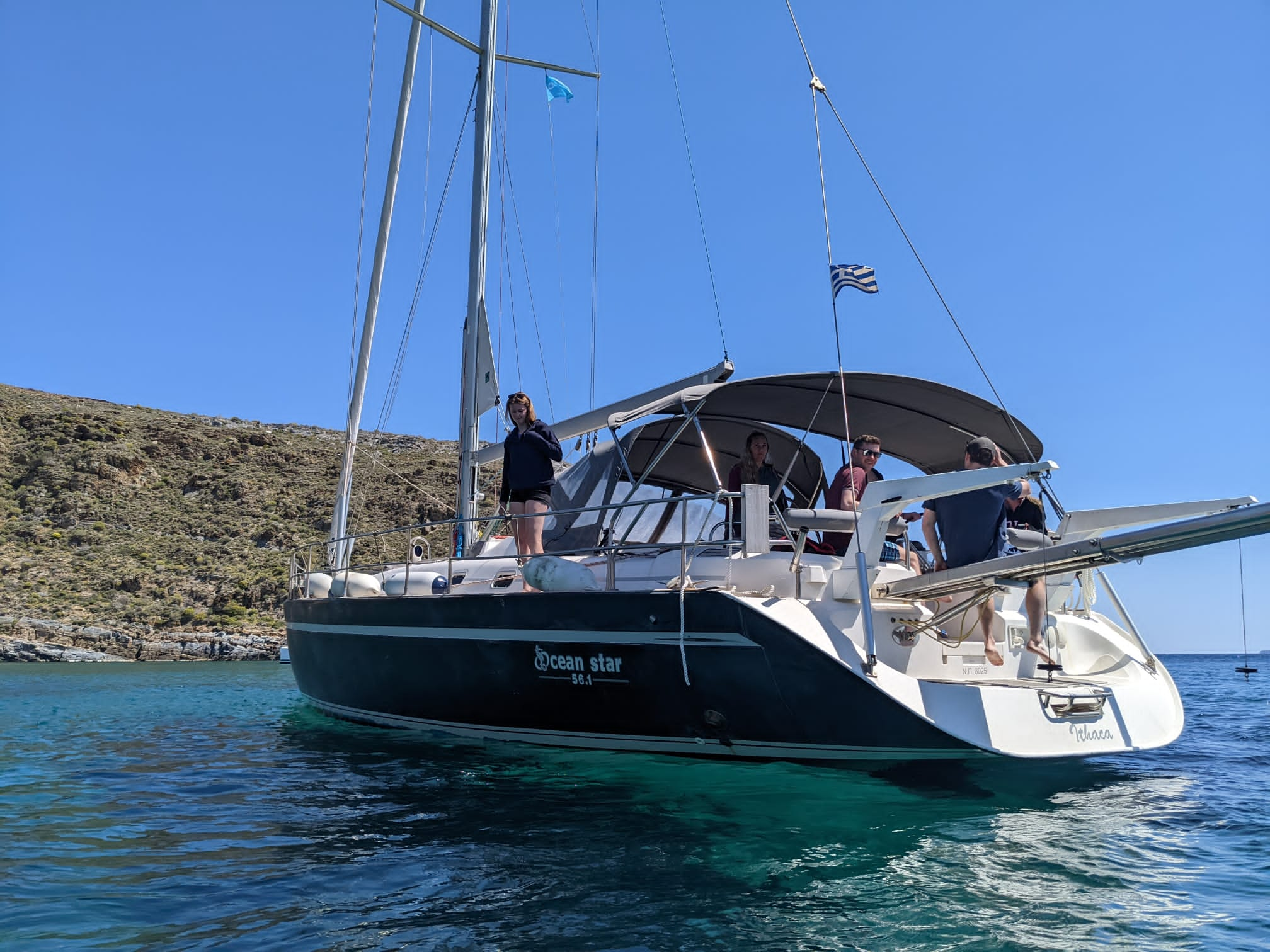 You can island hop by jumping onto the local ferry, or you can take the slow and scenic route - sailing from one island to another. This gives you the freedom to explore unspoilt beaches and harbours far from the tourist trail. Depart from Lavrio Marina, near Athens, and you can easily reach the beautiful Cyclades. We'd recommend hopping between the unspoilt islands of Kea, Kythnos and Serifos for an off-the-beaten track adventure. If you've never sailed before, there are plenty of small group trips you can join to learn the ropes.
Hiking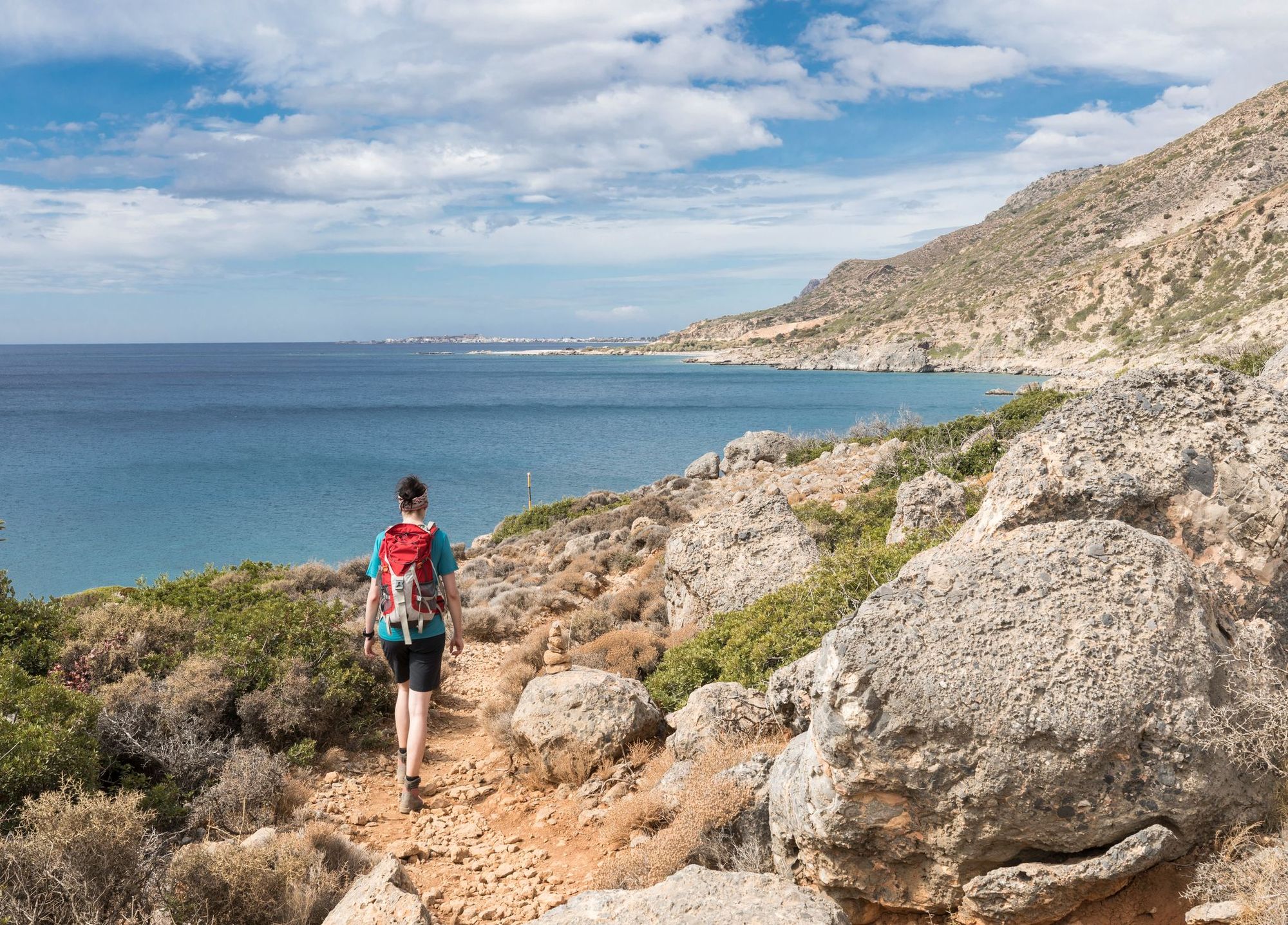 The Greek islands are known for their beaches, and are often thought of as 'fly and flop' destinations. Far fewer come here just for hiking, meaning that trails - of which there are many - are gloriously deserted. The quiet Cyclades island of Andros is developing a reputation for hiking, with over 300 km (186.4 miles) of interconnecting trails including the long-distance Andros Route. Meanwhile, the challenging E4 hiking path runs across Crete, also renowned for its numerous gorge walks.
Sea Kayaking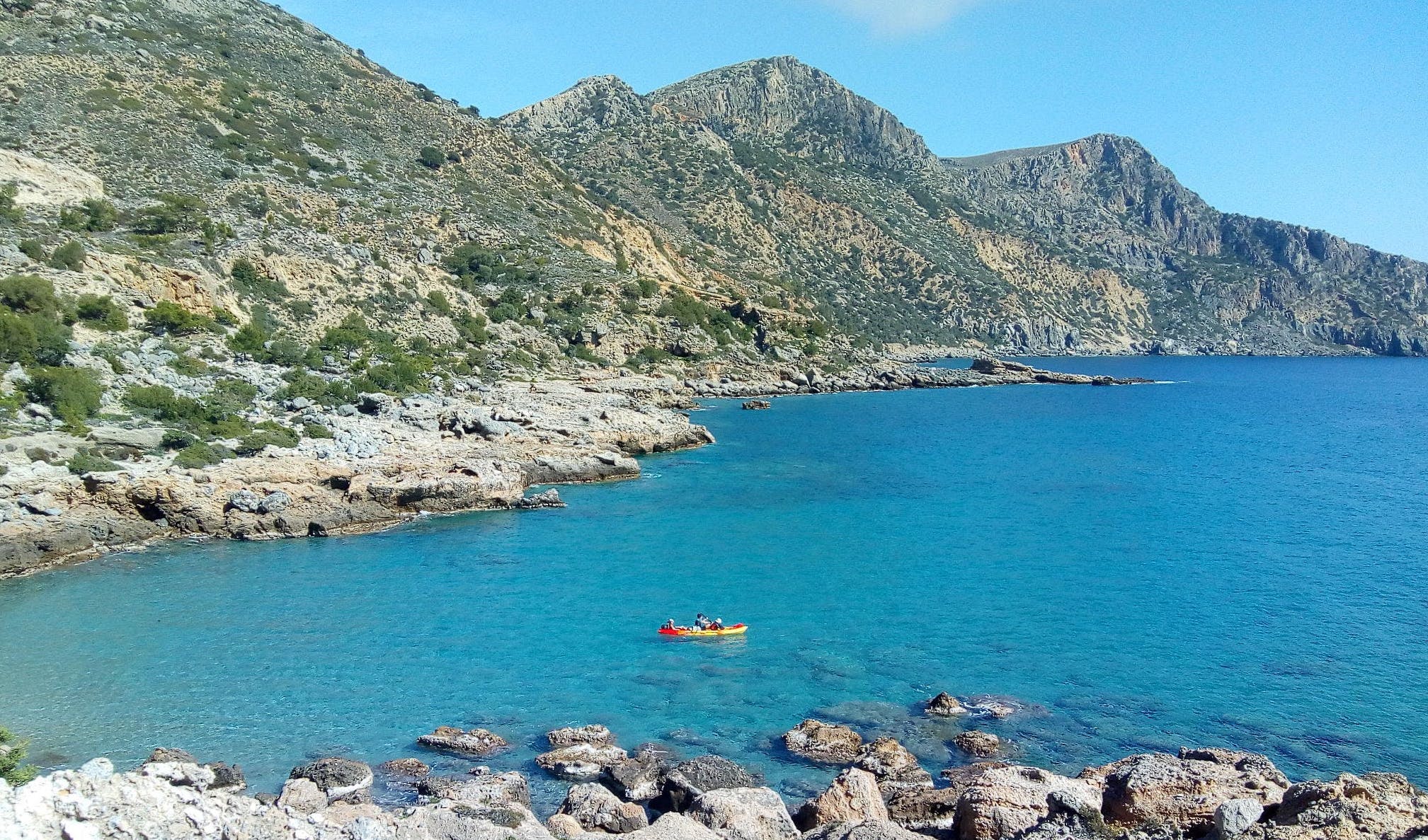 Sea kayaking is an accessible, eco-friendly way to island hop. The Aegean and Ionian Seas are often calm and glassy, making it a good destination for beginners. There are literally thousands of kayaking routes available on the Greek islands, from multi-day adventures to several hours long. One option is a day trip to Diaporos Island, a hidden gem accessible only by boat, which can be reached from Sithonia Peninsula on the mainland. We also recommend the 14 kilometre stretch from Sougia to the village of Agia Roumeli on Crete's unspoilt southern coast.
Diving and Snorkelling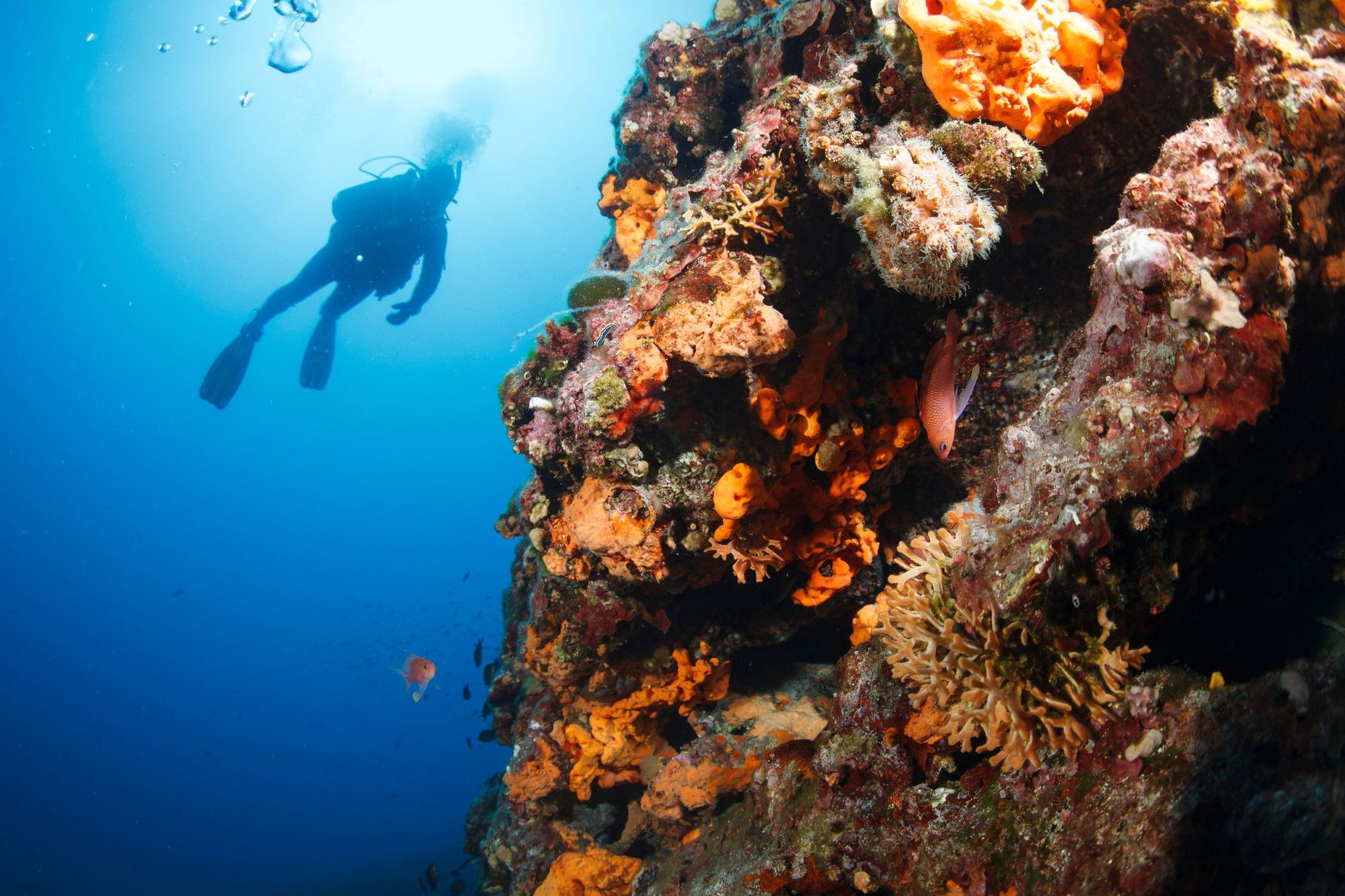 The beautifully clear waters around the Greek islands make them ideal destinations for snorkelling and diving. Head to Europe's largest marine park, which covers 1400 square kilometres (1,400 sq miles) around the Sporades island of Alonnisos and the 29 islets surrounding it. The area has an abundance of marine life, including three species of dolphin and a colony of endangered Mediterranean monk seals. Popular dive sites include a shipwreck from the fifth century BC, and Blue Cave, which is studded with coral and sponges, alongside colourful fish. Meanwhile, the island of Amorgos in the Cyclades is a renowned spot for freediving.
Cycling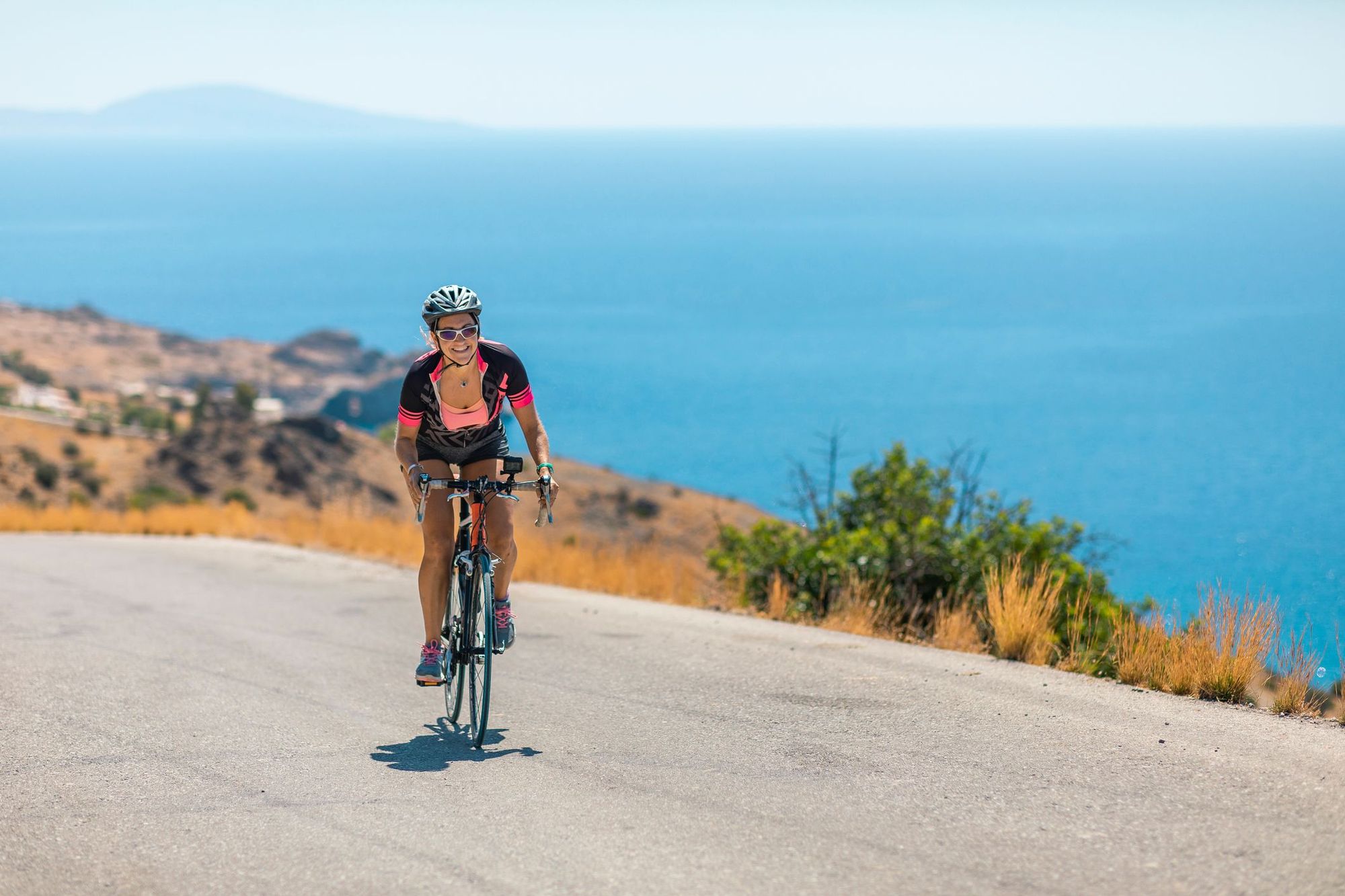 Cycle touring or bikepacking is the perfect way to explore the Greek islands. Rhodes is particularly renowned for its cycling, with off-road routes along quiet forest roads and bumpy tracks to remote beaches. It's a renowned road cycling spot, with the hairpin bends taking you up Mount Attavyros being a particularly challenging route. The sunkissed island of Kefalonia also lends itself well to cycling. Take the road along the western coast and you'll discover some of the most stunning beaches in Greece, or you can do a mountain bike tour of the impressive Mount Ainos, which has spectacular views of the entire island.
How to Travel to the Greek Islands
By Plane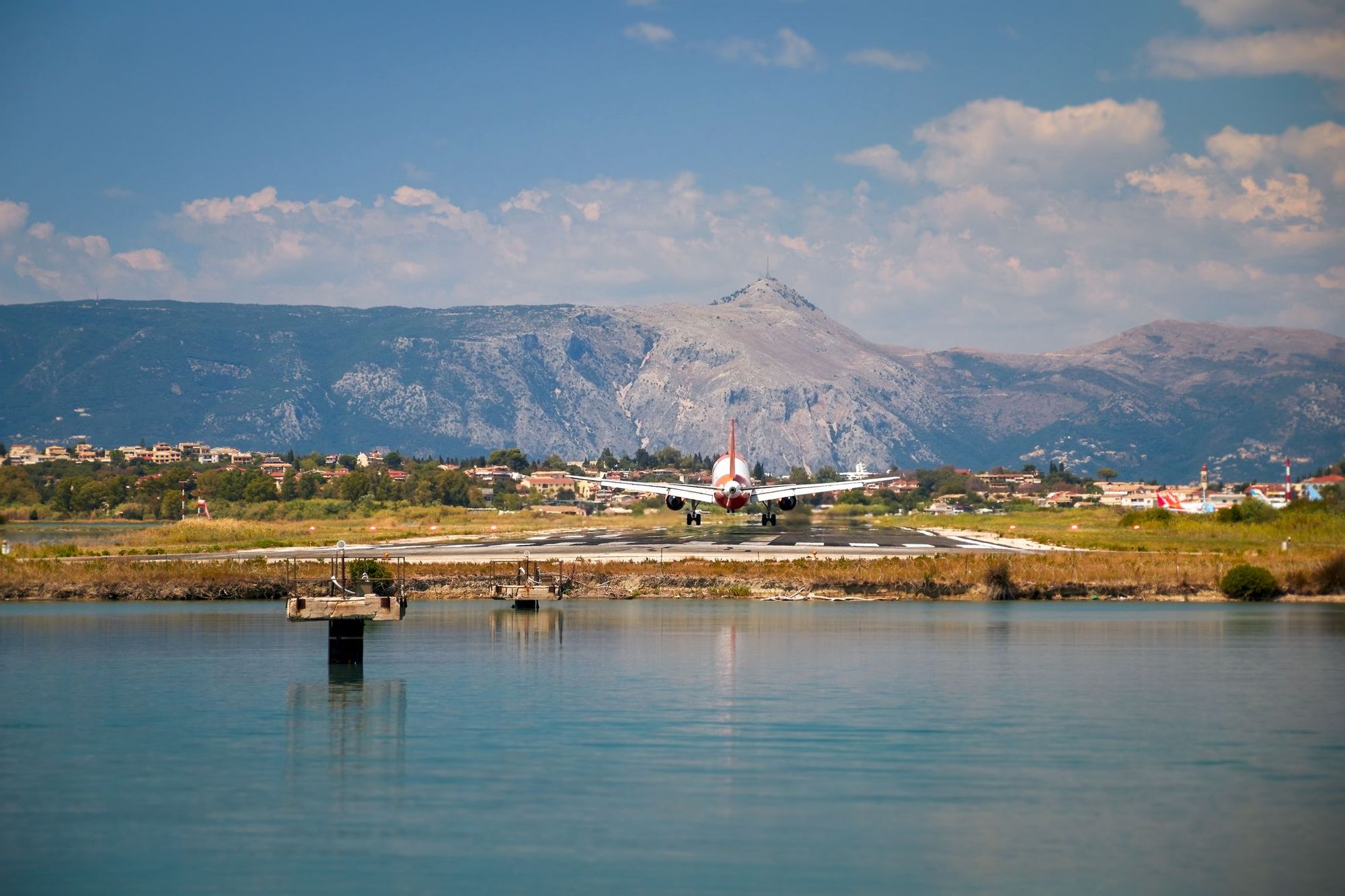 The Greek islands have 30 airports in total, 15 of which are international - Corfu, Rhodes and Chania (in Crete) are the busiest. However, it's worth noting that many flight routes are seasonal, running only between March and October. If you want to fly to the islands during the winter period, chances are you'll need to take a domestic flight from Athens.
By Ferry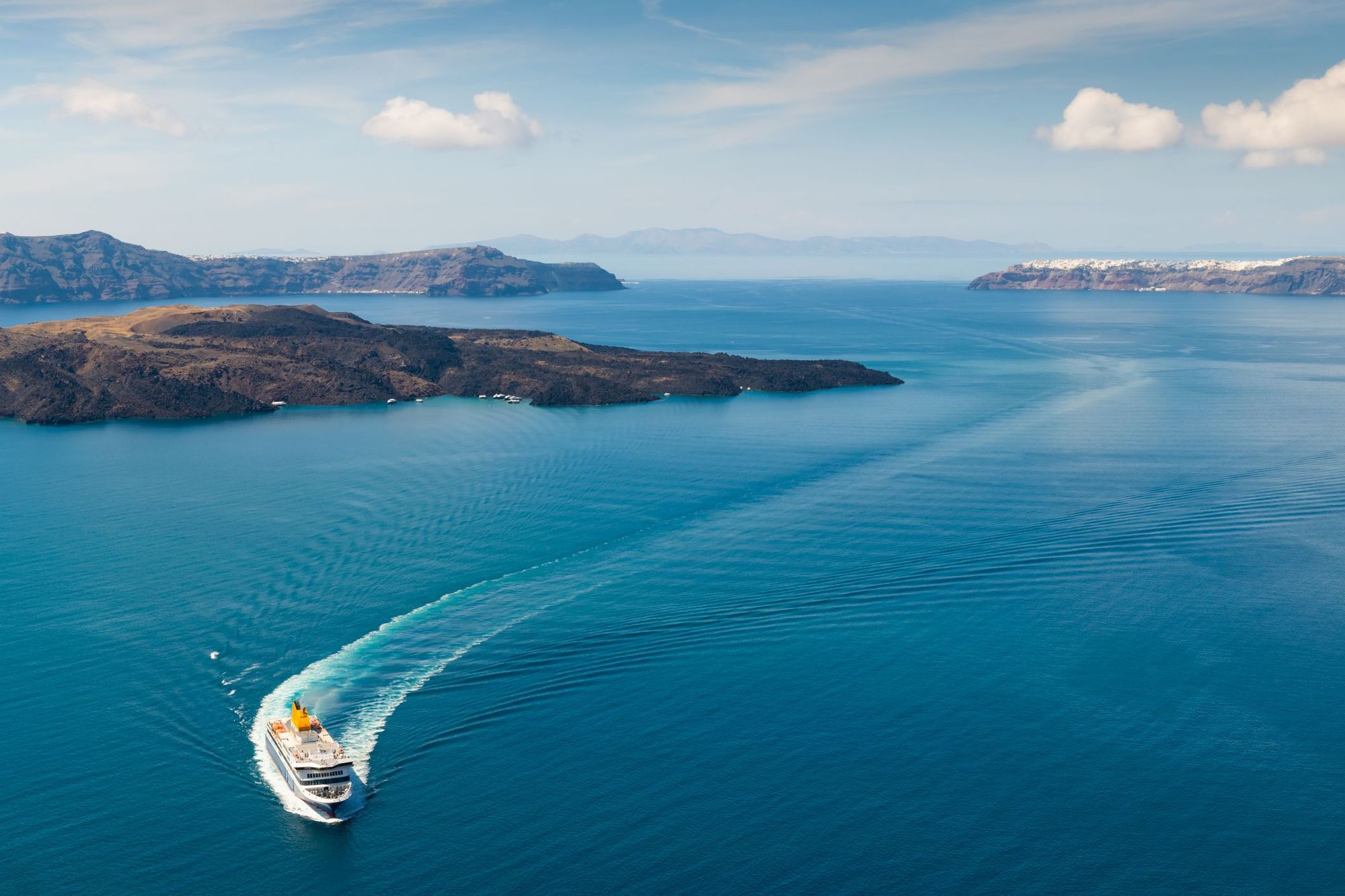 Another way to visit the Greek islands is by ferry. Ferries depart from ports across the mainland to all the different island groups - Piraeus, near Athens, is one of the busiest and most conveniently located ports. You can search for schedules and timetables on Ferryhopper.com. As with flights, you'll find that the number of connections decreases during the winter months. Many of the ferries allow you to bring a bike along, often at no extra cost, which allows you to cycle tour between the different islands.
Inspired? Join us on a Greek islands adventure, kayaking and hiking the coast of Crete, or sailing and exploring the lesser-known Cyclades.