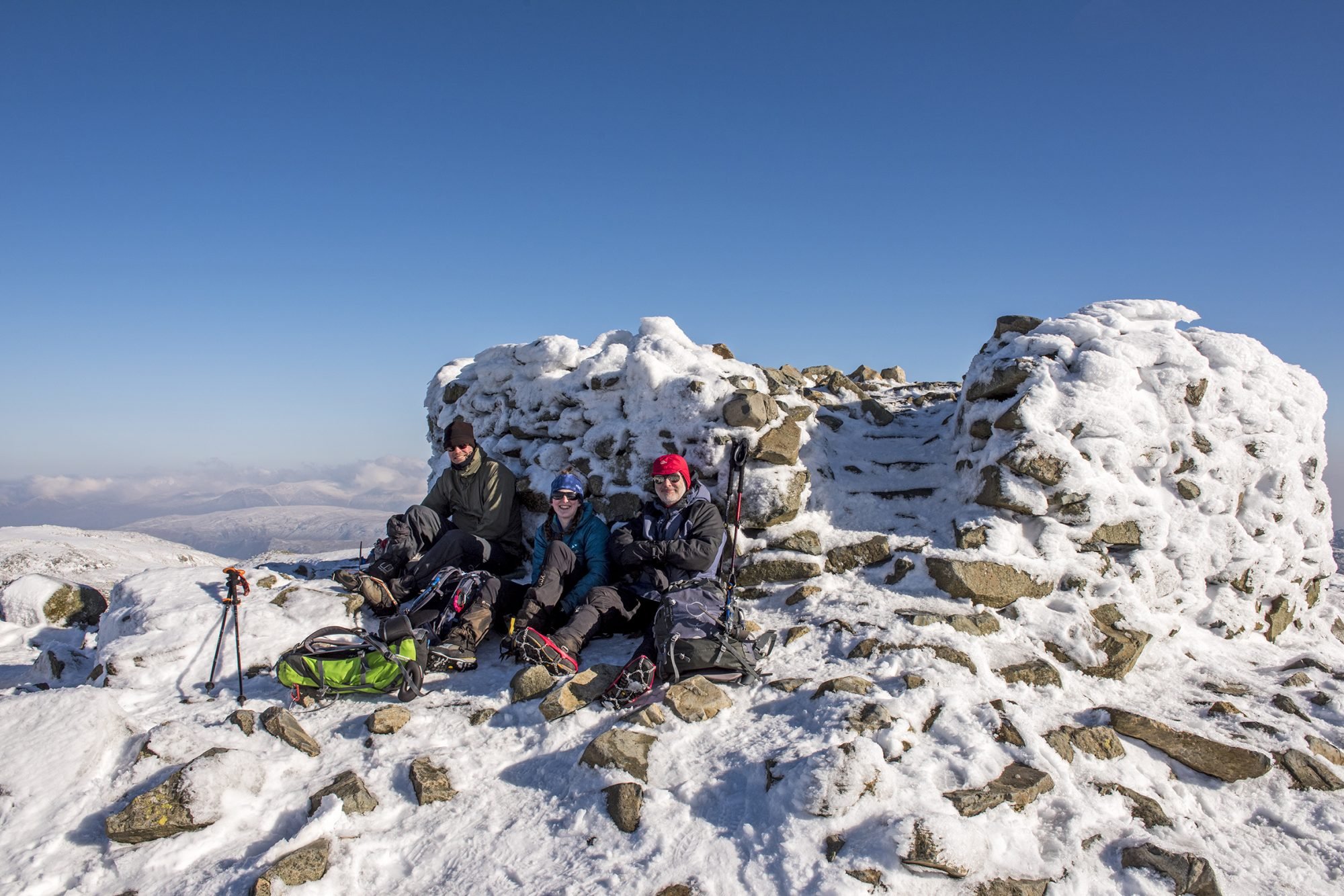 What do the highest peak in England, the highest peak in Wales and the highest peak in Scotland have in common? Other than the fact that they're all the highest peak in a British country, that is. It sounds like a bit of an awful joke, doesn't it? Scafell Pike, Snowdon and Ben Nevis walked into a bar… but nope, we'll spare you of that! What they do have in common is the Three Peaks Challenge.
The Three Peaks Challenge
The highest peaks in England, Wales and Scotland make up the Three Peaks Challenge. This is sometimes called the National Three Peaks Challenge to avoid confusion with all the other Three Peaks challenges, like the Yorkshire and the Welsh. Its fame has come from the 24 hour Challenge. You can guess what that involves.
Although there doesn't seem to be one person who single handedly invented the Three Peaks Challenge, the first mention of doing them all in 24 hours was in the 1926 Fell and Rock Climbing Club Journal. Back then it was referred to as a "stunt" rather than a challenge! Since then, the challenge has become an icon of both achievement in the UK's mountains but is also sadly associated with horrendous minibus driving, litter and overtourism.
We think trying to climb the highest peak in England, Wales and Scotland is a great challenge. But you really don't need to do it all in one go. A more leisurely or adventurous trip would probably give you a better experience: less of a jam-packed, box-ticking highlights trip, more of an adventure. For example, there's a Three Peaks sailing challenge and adventurers have been known to run, cycle or use public transport to get between the mountains. Or, like most people, tackle each mountain individually.
Here are the three peaks that feature in the challenge. Don't forget to have fun!
1. Highest Peak in Scotland: Ben Nevis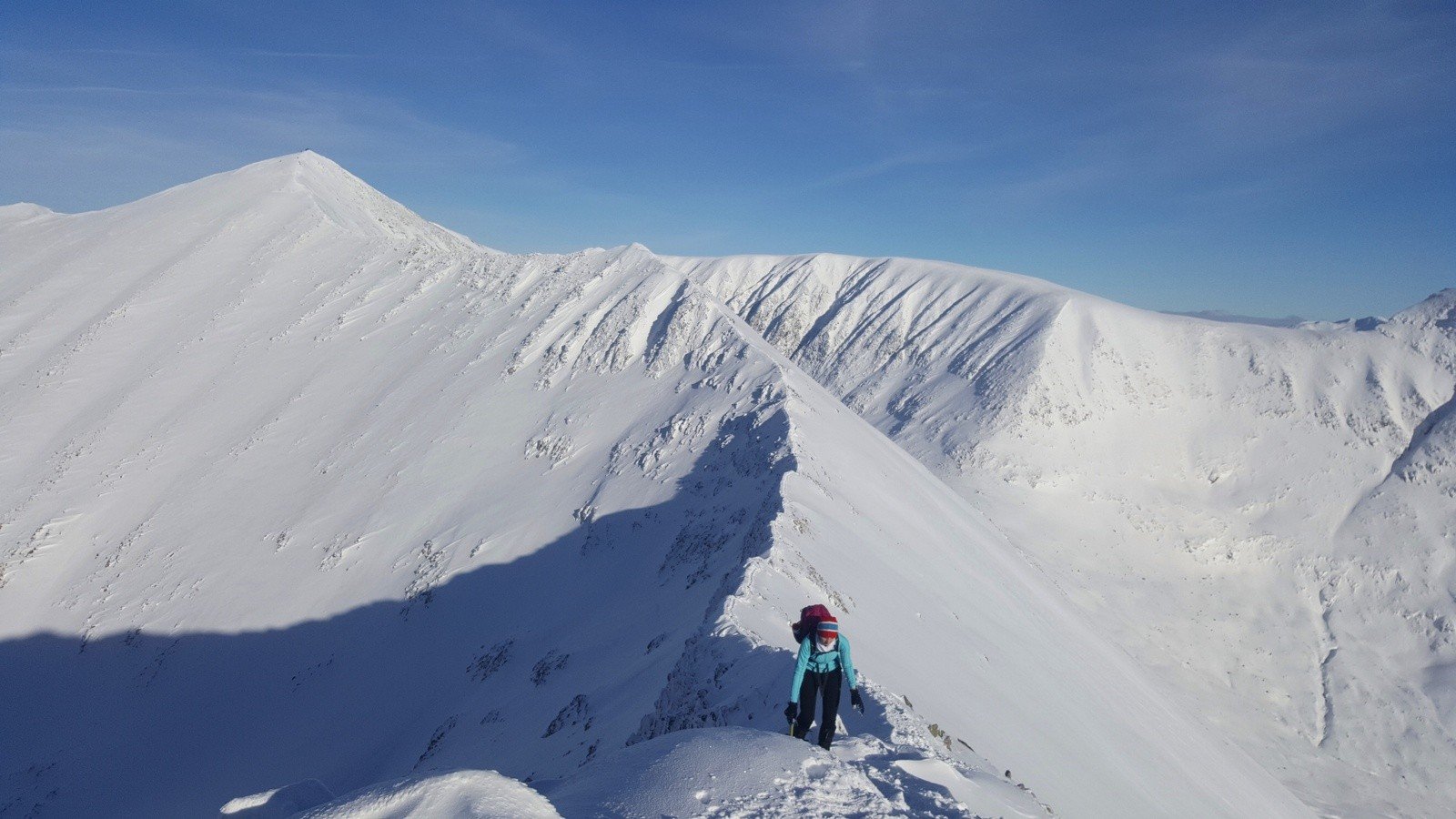 Height: 1,345 m (4,413 ft)
Ascent: 1287 m (4,225 ft)
Location: Glen Nevis, Fort William
The most popular route up Ben Nevis is, unsurprisingly, known as the Tourist Track. It is the most straightforward and direct route up the mountain, from Achintee in Glen Nevis to the summit cairn. The route is also variously known as the Mountain Track or Pony Track – probably because it goes up a mountain and the path is well enough made that you could take a pony up it. There may be more serious historical reasons behind the names, but it helps you get an idea of the path: compared with the more demanding CMD (Carn Dearg Meadhonach) scramble ridge, it's the simple option.
Ben Nevis is purportedly the hardest mountain (and highest peak) of the Three Peaks Challenge. That's why people tend to do it first. You get a great feeling of accomplishment as you make it to the summit and can kind of convince yourself that it's all downhill from here… taking in the highest peak in England and highest peak in Wales kind of way!
2. Highest Peak in England: Scafell Pike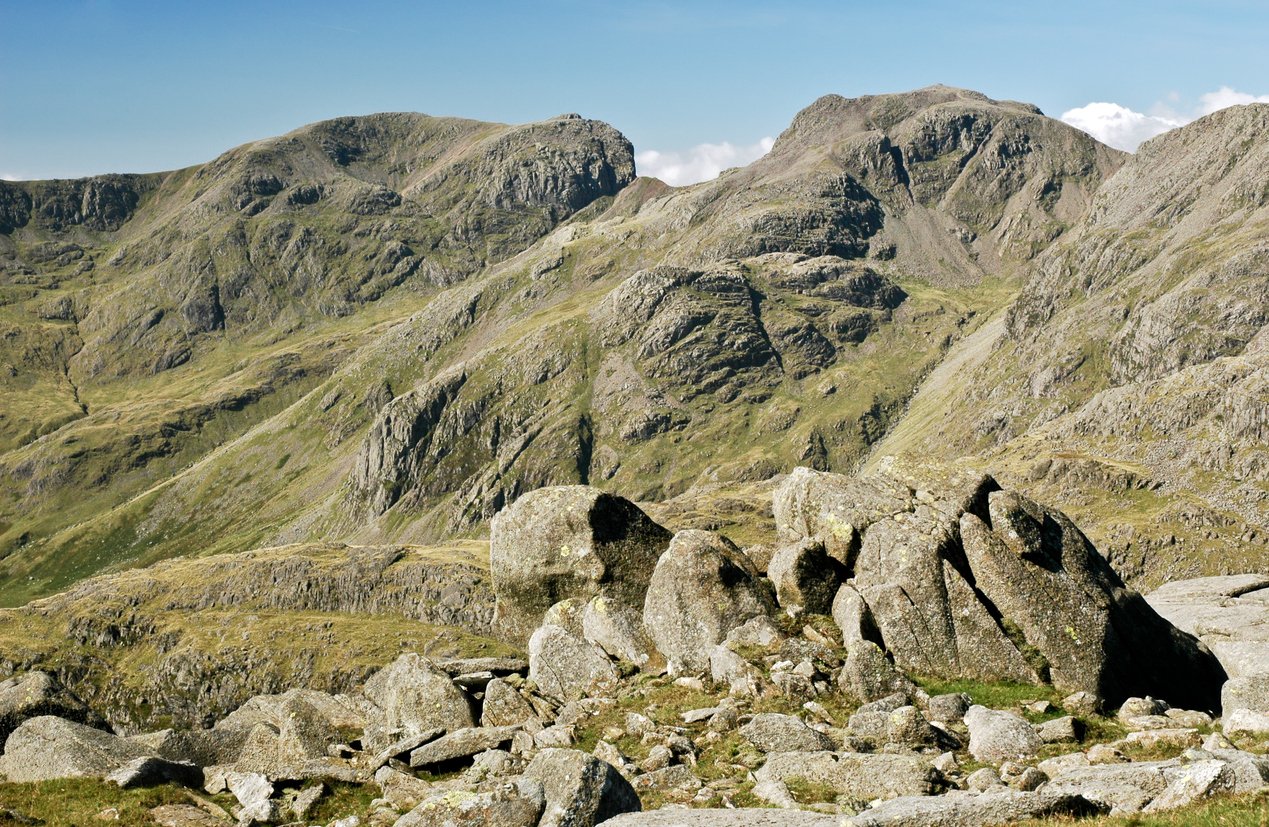 Height: 978 m (3,209 ft)
Ascent: 884 m (2900ft)
Location: The Lake District, Cumbria
Scafell Pike is the highest peak in England, although it's only a few metres above its close neighbour Scafell. There are several routes up the tallest mountain in England, but the most popular for the Three Peaks Challenge is from Wasdale Head. This is a very direct route that's almost entirely uphill. Parking close to the base of the mountain, you take a steep hike up to the fells and then turn south to summit. You can read the details of all the routes in our dedicated article: The Tallest Mountain in England and How to Climb it.
Scafell Pike is usually completed second by 24 hour Three Peaks Challengers. Apparently that means it's slightly harder to climb than Snowdon, but we'd contest that. It depends so much on the weather, for a start. The Lake District doesn't seem to get winter conditions (i.e. snow and ice) as consistently as Snowdonia. Not that most people take on the Three Peaks Challenge in winter… although if you're looking for a theme that wouldn't be a bad one! There are no obvious highway-of-a-path routes all the way up to the summit of the highest peak in England, so that's probably why it's classed second hardest.
3. Highest Peak in Wales: Snowdon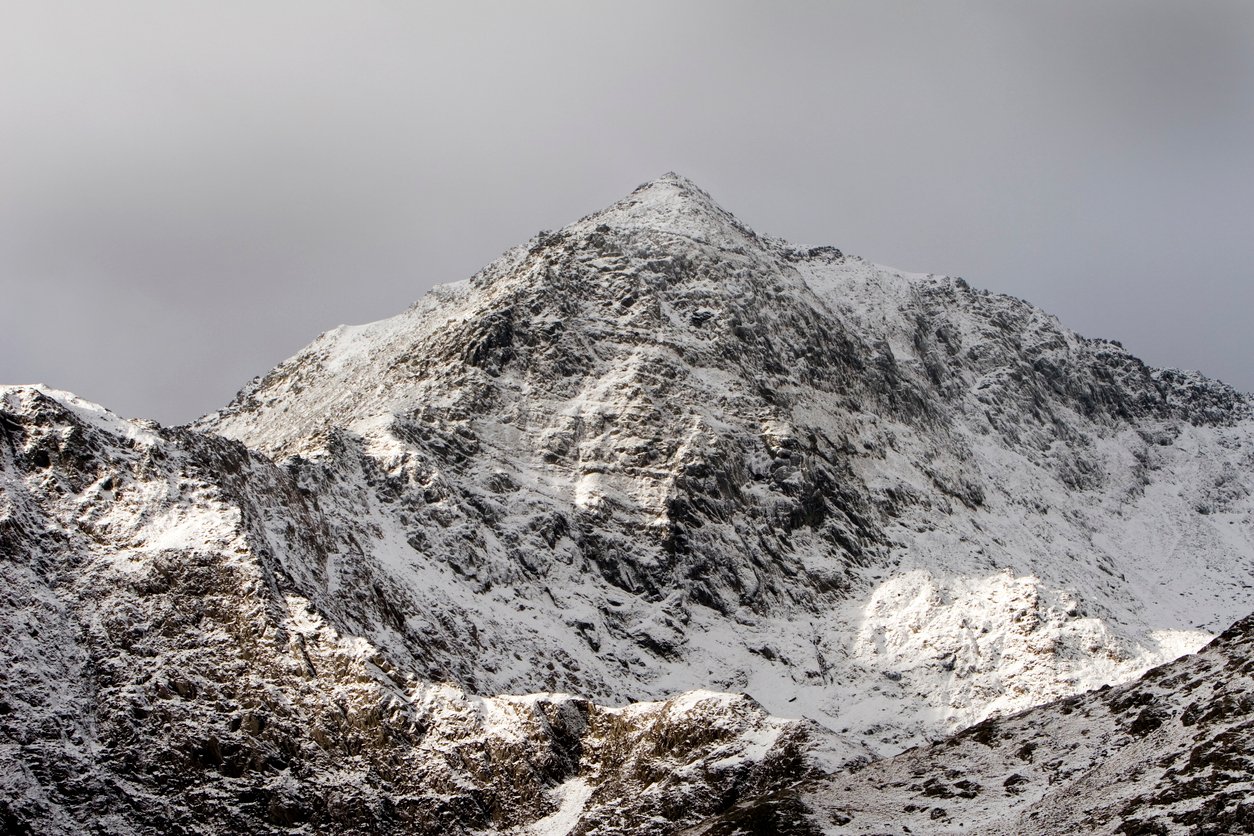 Height: 1,085 m (3,560 ft)
Ascent: 678 m (2,225 ft)
Location: Snowdonia, North Wales
Like Scafell Pike, there are several routes to climb the highest peak in Wales: Snowdon. We cover all the routes up in detail in out guide, Climbing Snowdon | Your Guide to the Routes, so we won't go into detail here. What you need to know is that most people tend to take the either Pyg Track or the Miner's Track on the Three Peaks Challenge. Or go up one and come down the other. Both are easily accessed from a carpark right at the bottom of the mountain. It's steep going, but if you've managed the other two then you're probably not afraid of a slog up hill.
Thanks to the handy carpark at Pen-y-Pass, you can start your ascent of Snowdon a pretty long way above sea level. There is also – at least in summer – a cafe at the top of Mount Snowdon to celebrate your success at. Okay, so there's a cafe at the top all year round, but it's only open in the summer. Don't be disappointed. Or, you could hike back down from the summit trig point straight away and head for the famous Pete's Eats in Llanberis. Your choice!
Taking on the Three Peaks Challenge isn't the only way to experience these mountains and the surrounding peaks. Try our Snowdon Challenge, Welsh 15 Peaks Challenge or summit Ben Nevis in winter.