Cambodia is a country where the scent of baked fish, coconut and lemongrass rises from plates, where dense forest and lush greenery cover sloping mountains; where gibbons leap, clouded leopards creep and romantic red sunsets paint the skies above the mighty Mekong river.
Paddy fields sprawl across Cambodia, and ancient temples and statues are dotted around the forests where great cities and civilisations once stood. Tourism to this once war-torn country is now thriving. There are an abundance of community-based tourism projects excelling in protecting the diverse landscapes and habitats here, while benefiting rural communities by providing them with an extra source of income, away from subsistence farming, that can help sustain their way of life.
The best hikes in Cambodia take in that nature, spiritualism and culture.
Once you're done exploring the capital of Phnom Penh, there's a whole lot to discover beyond. Do note, though, that if you're going trekking in Cambodia, you'll need a guide. Expert knowledge is key, and in certain places, hiking without a guide isn't allowed. With that in mind, rather than detailing the exact turns of every trail - as which route you take will depend on your guide - here we've highlighted some of the best and most beautiful areas to hike in Cambodia.
1. Trek through the Lush Cardamom Mountains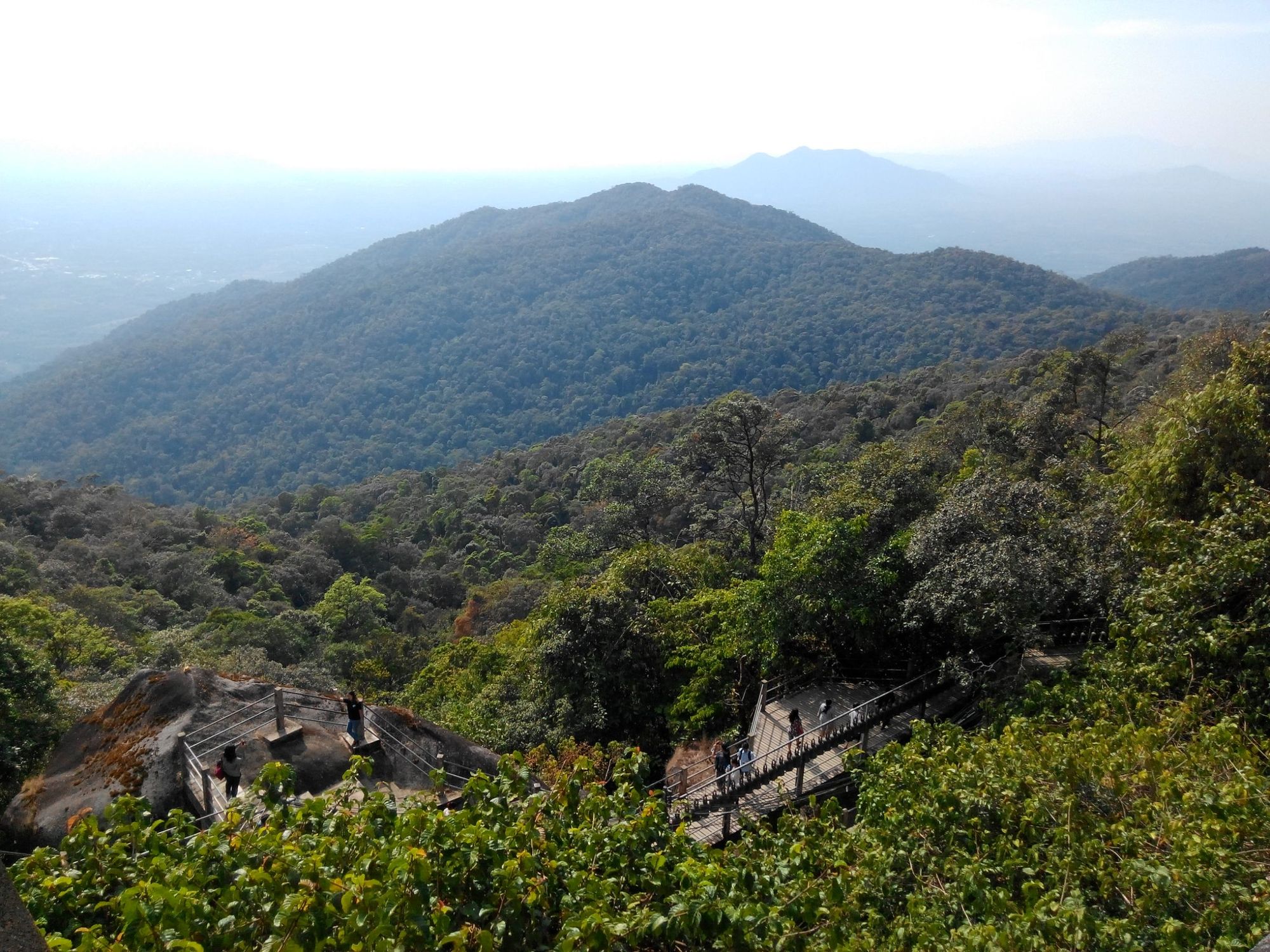 Duration: 5/6 days
Difficulty: Challenging
Best for: A complete immersion in nature
The Cardamoms cover 20,000 square kilometres of land in the southwest of Cambodia - and are often described as the largest area of true wilderness remaining in Southeast Asia.
They're home to evergreen forests, riparian forests, sky-high peaks - some reaching over 1,800m - ancient virgin trees, which connect the forests to the sea, and vibrant wetlands and waterways. Within the park you have a chance of spotting everything from sambhar deer and gibbons to clouded leopards, Sunda pangolins, Siamese crocodiles, Asian elephants and tigers - although all of these habitats are being threatened by illegal logging.
There are various trails you can take in this huge range. The best are multi-day epics. One particularly scenic option will take you from Chamnar to Kravanh, over the mountains on a six-day hike. Add a couple more days and you can take a longer route to Kravanh from Thma Bang.
The Cardamoms are best accessed from the city of Koh Kong, and the excellent ecotourism project at Chi Phat, on the outskirts of the mountains, is a fantastic base from which to explore. From there, you can book a series of multi-day treks into the biodiverse-rich greenery of the jungle. Some trails require a boat journey to reach the trailhead - particularly scenic at sunrise.
2. Take the Phnom Veal Thom Wilderness Trek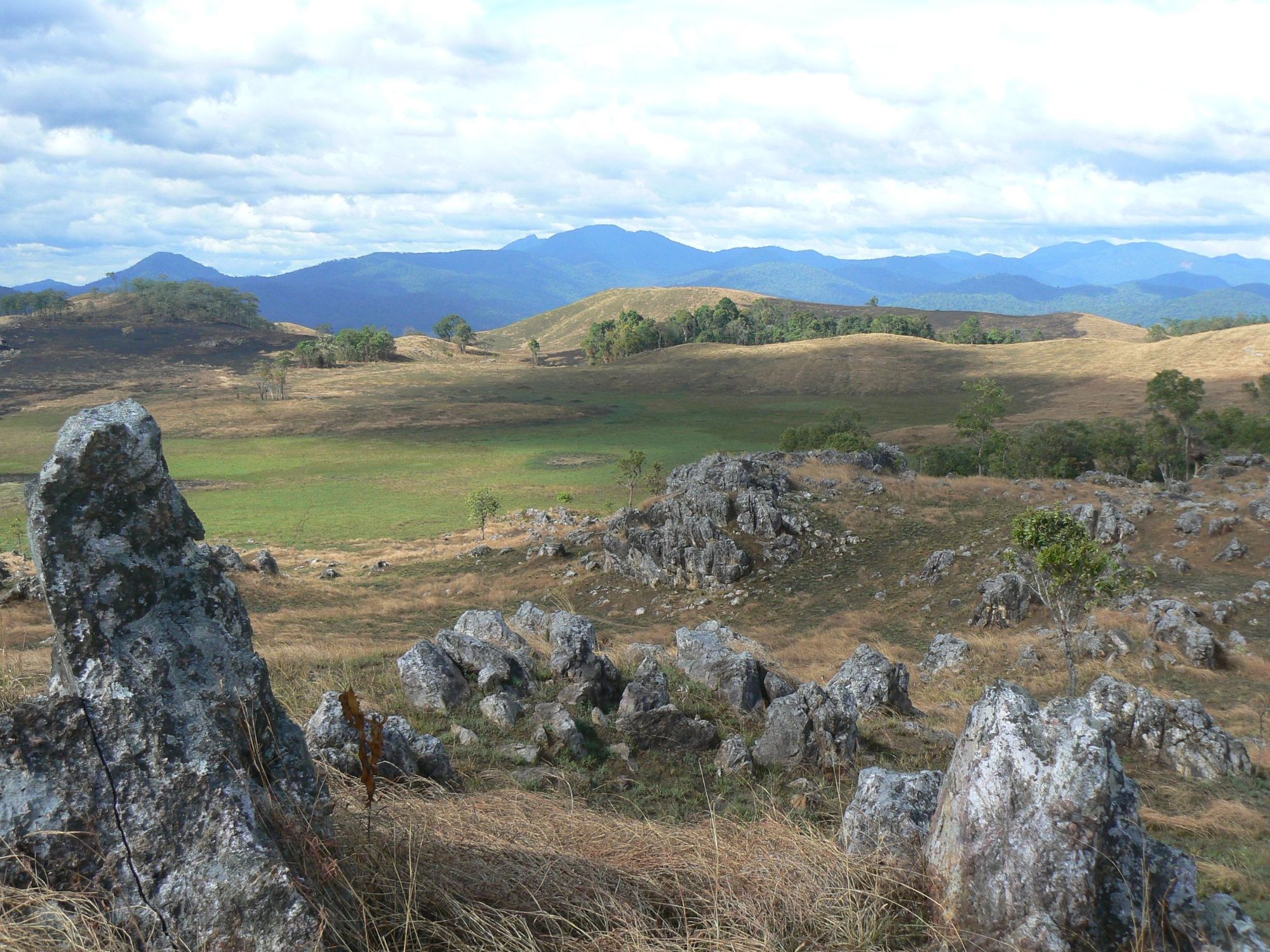 Duration: 7-8 days
Difficulty: Challenging
Best for: Combining culture with an immersion in nature.
This long distance (110 miles / 177km) walking route in Virachey National Park, covers the best of one of Cambodia's largest protected areas. It's a landscape of dense forest which shares a border with Vietnam and Laos, and which has never been fully explored - home to the same expanse of wildlife as the Cardamoms, from gibbons, elephants and clouded leopards to great hornbills and more.
While shorter treks in the are available, the seven-to-eight day Phnom Veal Thom wilderness trek is the jewel in the crown of the well-established ecotourism offering here. Book yourself on and you'll stay in village homestays, and tour Phnom Veal Thom, an area of remarkable natural montane grassland, with a ranger and indigenous guide. Packages include food, accommodation and boat and moto transfers - but this trek is a demanding test of fitness.
Book your hikes through the Virachey National Park Ecotourism centre in Ban Lung, which sits roughly 60km away from the gateway district of Ta Veng.
3. Walk Around Koh Trong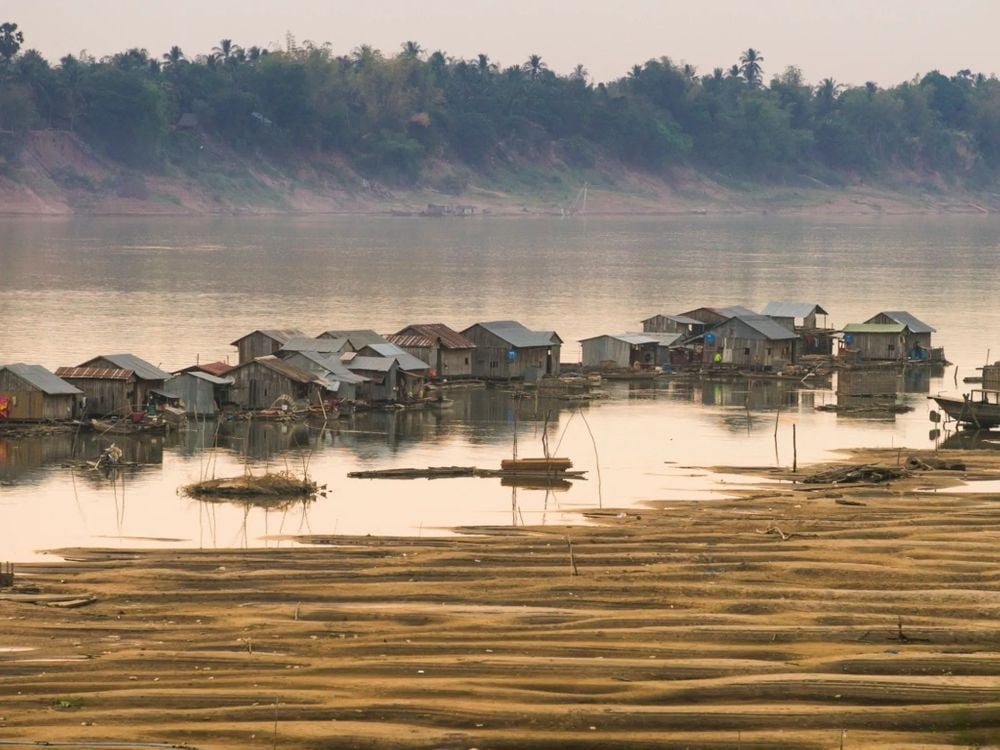 Duration: 4-5 hours
Difficulty: Moderate
Best for: Taking in island life on the Mekong River.
While a lot of travellers choose to spend time in Kratié, home to the famous Irrawaddy dolphins and some of the best sunsets on the Mekong, far fewer venture onto Koh Trong, an island which sits on the river itself. It's accessible by a short ferry. If you do visit, you'll be rewarded with a great day out on an authentic local island - dotted with houses on stilts, temples, the occasional food and drink stop and even a floating village, where the locals get around by canoe.
The best way to explore Koh Trong is by bicycle. You can rent one for a couple of dollars when you arrive and get around the island in two hours - but if you'd rather walk, it's a beautiful trek too, which will just take a few hours more.
There are less than 400 families living on the island, and new community-run homestay ventures on Koh Trong are allowing those locals to supplement their income by welcoming tourists. This is crucial in bringing economic opportunities to the island, when they would otherwise be 20-30km away.
4. Stroll the Sites of Phnom Kulen National Park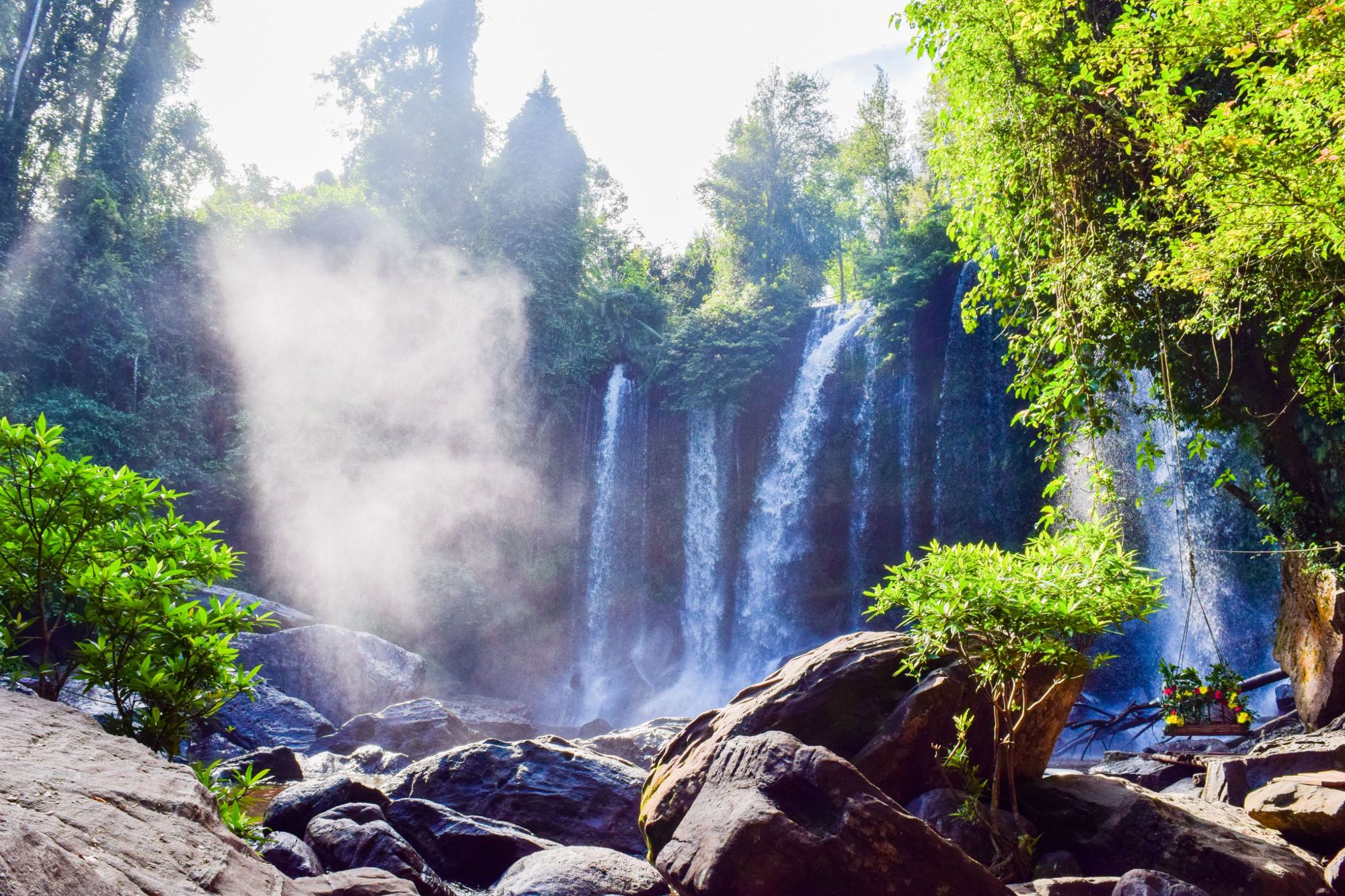 Duration: 3-5 hours
Difficulty: Easy
Best for: Wilderness near Angkor Wat.
The ancient kingdom of Khmer considered the Phnom Kulen mountain range in the Siem Reap Province (home to Siem Reap, the second city of Cambodia) to be the most sacred in Cambodia. The site sits just a couple of hours away from the ancient city of Angkor - and it's also a fantastic spot for hiking, being a pilgrimage site, and one of the last tropical rainforests in northwest Cambodia.
The classic spots to visit in Phnom Kulen National Park - which was designated as such in 1993, and became a World Heritage Site in 2012 - are the stunning 20ft-high waterfall, the River of the One Thousand Lingas (an intricately-carved riverbed), the reclining Buddha of Preah Ang Thom monastery and the sandstone elephant of Srah Damrei. Visit the lot on a 6.2 mile (10km) hike.
5. Walk with Mondulkiri's Elephants and Visit a Bunong Village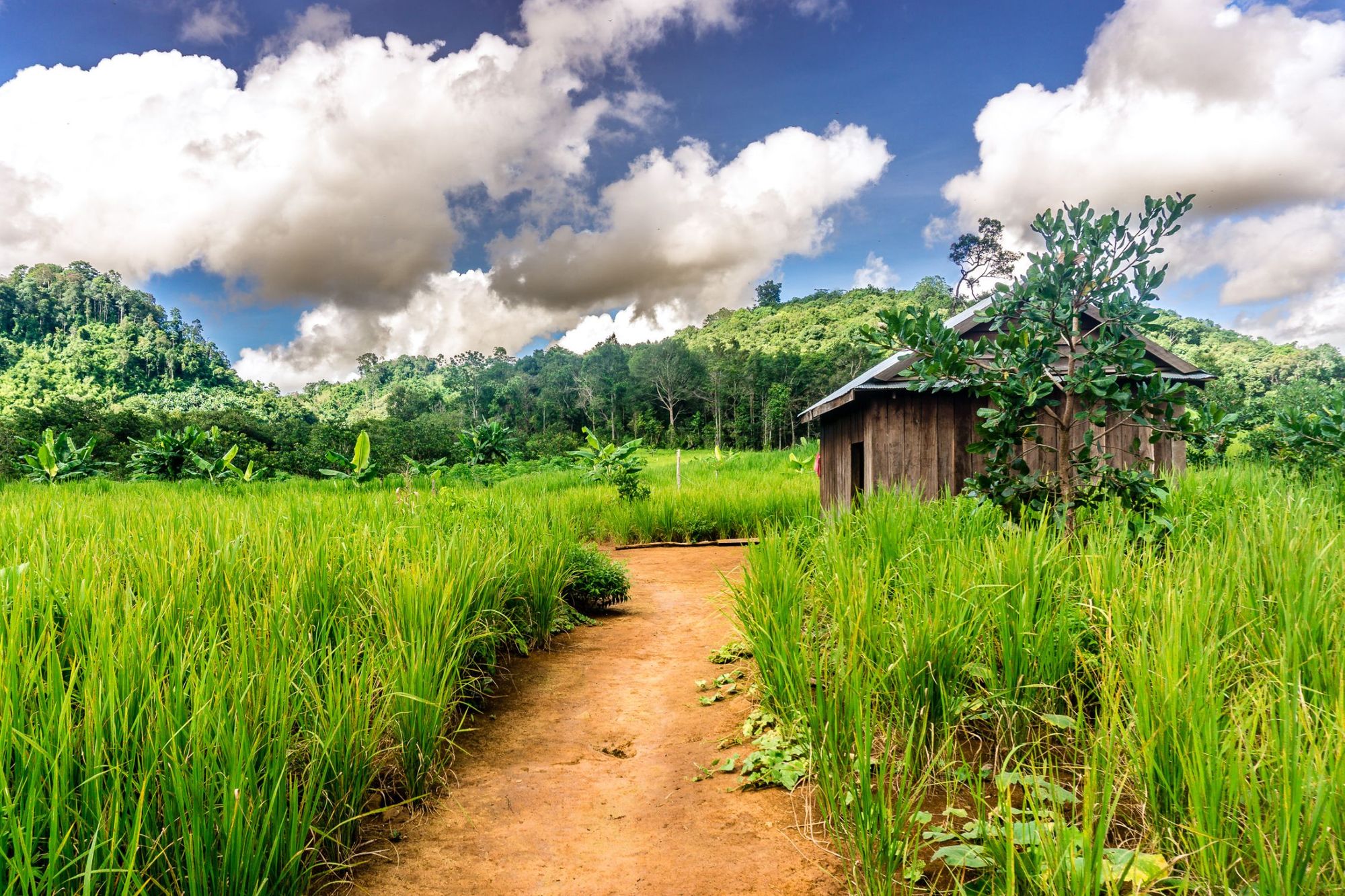 Duration: 1-2 days
Difficulty: Easy to moderate
Best for: Spotting a variety of wildlife.
Sitting pretty in the west of Cambodia, the Mondulkiri Province looks a lot different to the terrain you might find elsewhere in the country. There are fewer rice paddies - and a lot more elephants. Indeed, this is perhaps the best province in the country to come to see the wildlife, with the same range of animals as elsewhere - bears, leopards, elephants - but in even larger numbers.
The landscape is a mix of dense rainforest, pine forests and hilly grassland, inhabited by the indigenous Bunong people, who are the largest indigenous highland ethnic group in Cambodia. They're animists, believing that the natural world around us possesses a spiritual element.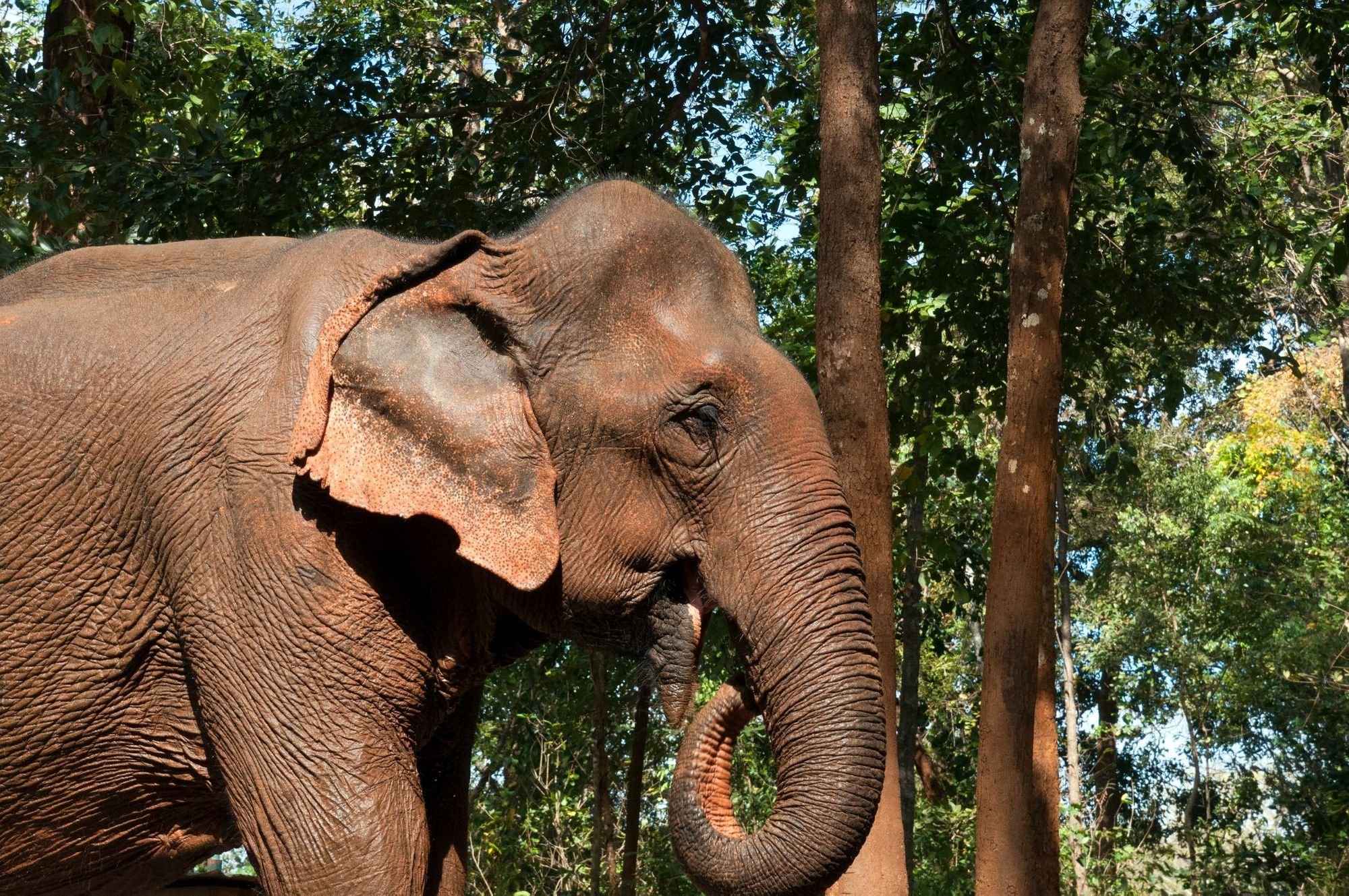 This is an area with various well-developed ecotourism projects and home to a fair few NGOs. To see the best of the area, and to give the most back, join an elephant interaction tour - where you can walk with, and sometimes feed and wash (though, crucially, not ride) the elephants. Then visit a Bunong village, where you can learn about their ancient culture and traditional way of life.
The best projects see NGOs working with indigenous elders to prevent logging, benefit the lives of the Bunong people, and help elephants who have lost their habitats. Some projects benefit more than others, so due diligence is advised.
6. Discover the Trails of Kep National Park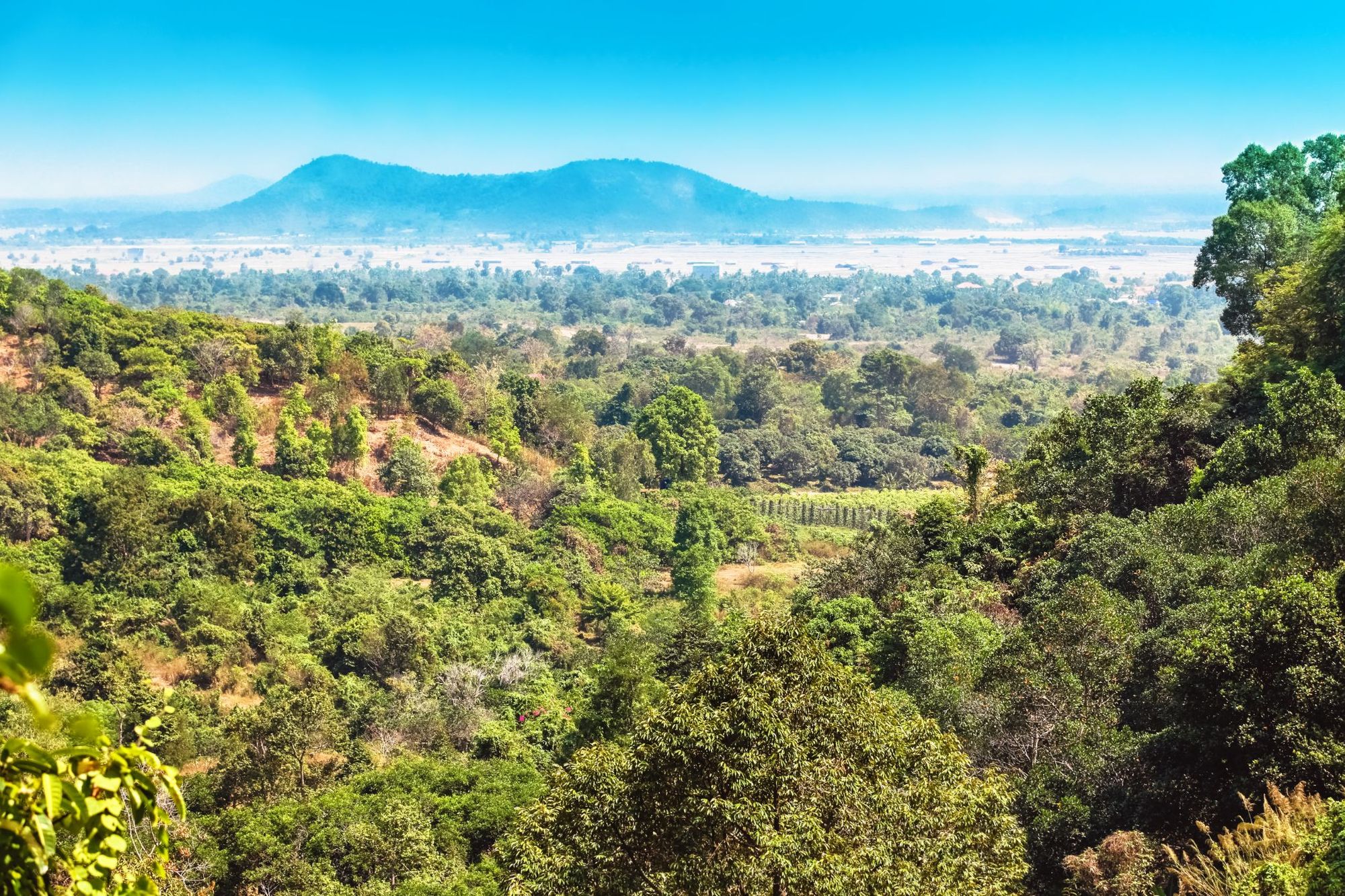 Duration: 5-6 hours
Difficulty: Easy-to-moderate
Best for: Led Zeppelin enthusiasts looking for a leisurely walk.
Kep sits five hours away from the capital of Cambodia, Phnom Penh. Today it's a sleepy town overlooked by most tourists, but back in the early 1900s, it was a thriving seaside resort - known as the St Tropez of Southeast Asia. It was a town built from the jungle by the colonial French, and nearby casinos attracted wealthy gamblers from across the country, but the town was abandoned during and after the Cambodian war. Today, villas lie abandoned around the area.
It's the tranquillity of the place that lured visitors back. The small mountain range is brimming with wildlife, and well served by hiking trails. An eight kilometre circuit will take you around one of those mountains on a route which is perfect for getting a great look at the beauty of the park.
Back in the early 1900s, it was a thriving seaside resort - known as the St Tropez of Southeast Asia...
We'd recommend also taking one of the inner routes through the jungle, though. They're well-marked and take you into the heart of Kep National Park, where you'll hear the gibbons above and see squirrels scurrying around. The trails were marked by the Kep Squirrel Association, and maps are available from the Led Zep cafe, which you'll find near the west entrance to the national park.
Robert Plant and Jimmy Page's influence runs deep. The Stairway to Heaven trail will take you up to the Sunset Rock viewpoint - and views out over the region.
7. Ream National Park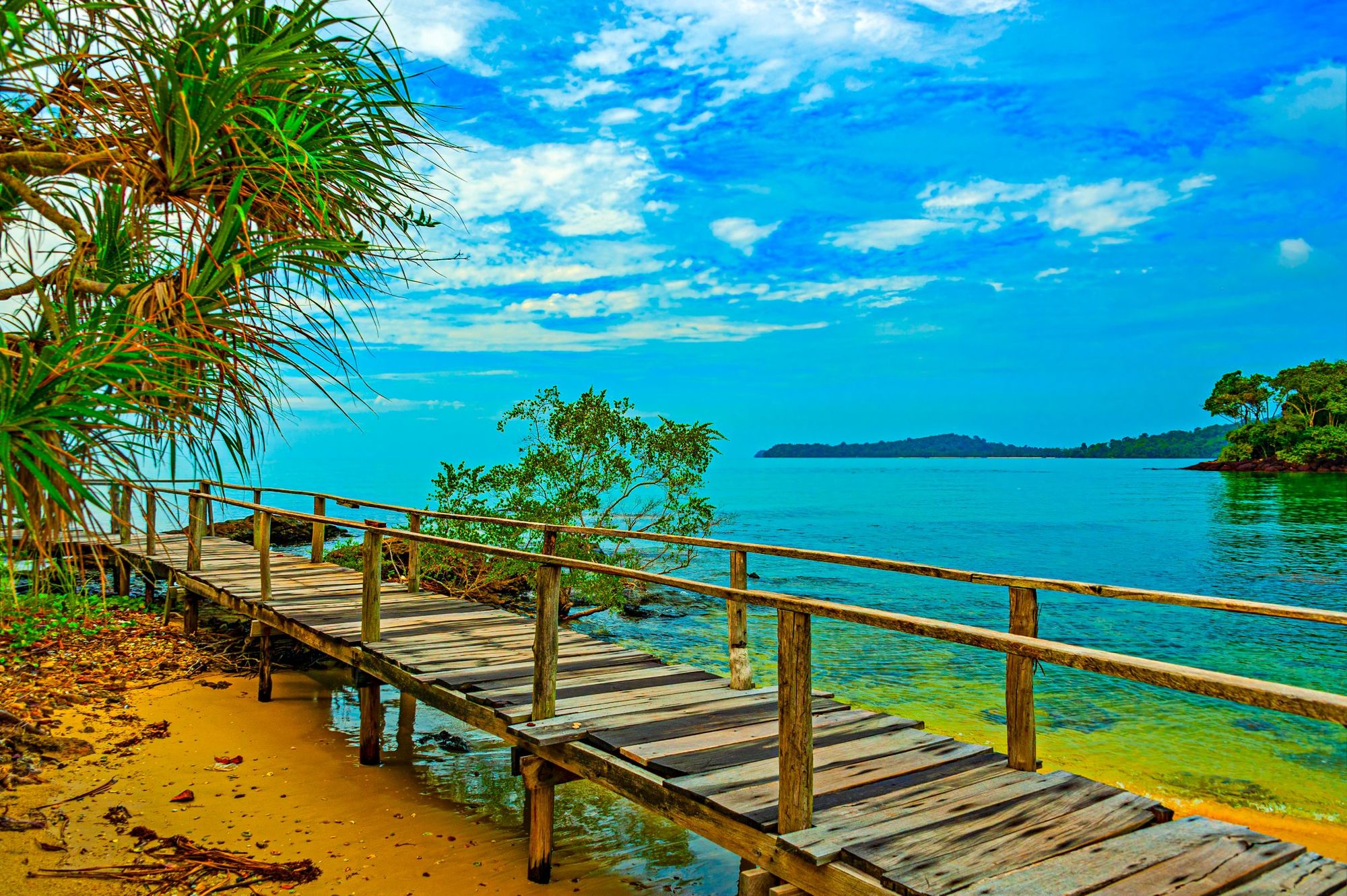 Duration: 1-4 hours
Difficulty: Easy to moderate.
Best for: Combining coast and jungle.
Also known as Preah Sihanouk Ream National Park, Ream is a blissful paradise of beautiful beaches, coral reefs, seagrass beds, high-rising mountains, mangroves and surrounding islands. It's home to a variety of endangered birds of prey, including the Indian pied hornbill, grey-headed fish eagle and storks - and you can often spot one of those birds flying over the water.
The beach resort of Sihanoukville is nearby, but fear not, this is a whole lot more peaceful. When you arrive, you'll find that there are various local guides you can hire to lead you on a jungle walk through the dense network of trees that dominates the in-land area here. Visitors aren't allowed to hike on their own.
When you get back from your hike, you can rent kayaks, head out snorkelling or explore the islands of the national park, Koh Thmei and Koh Seh, by boat.
8. Visit the Waterfalls of Chambok and Kirirom National Park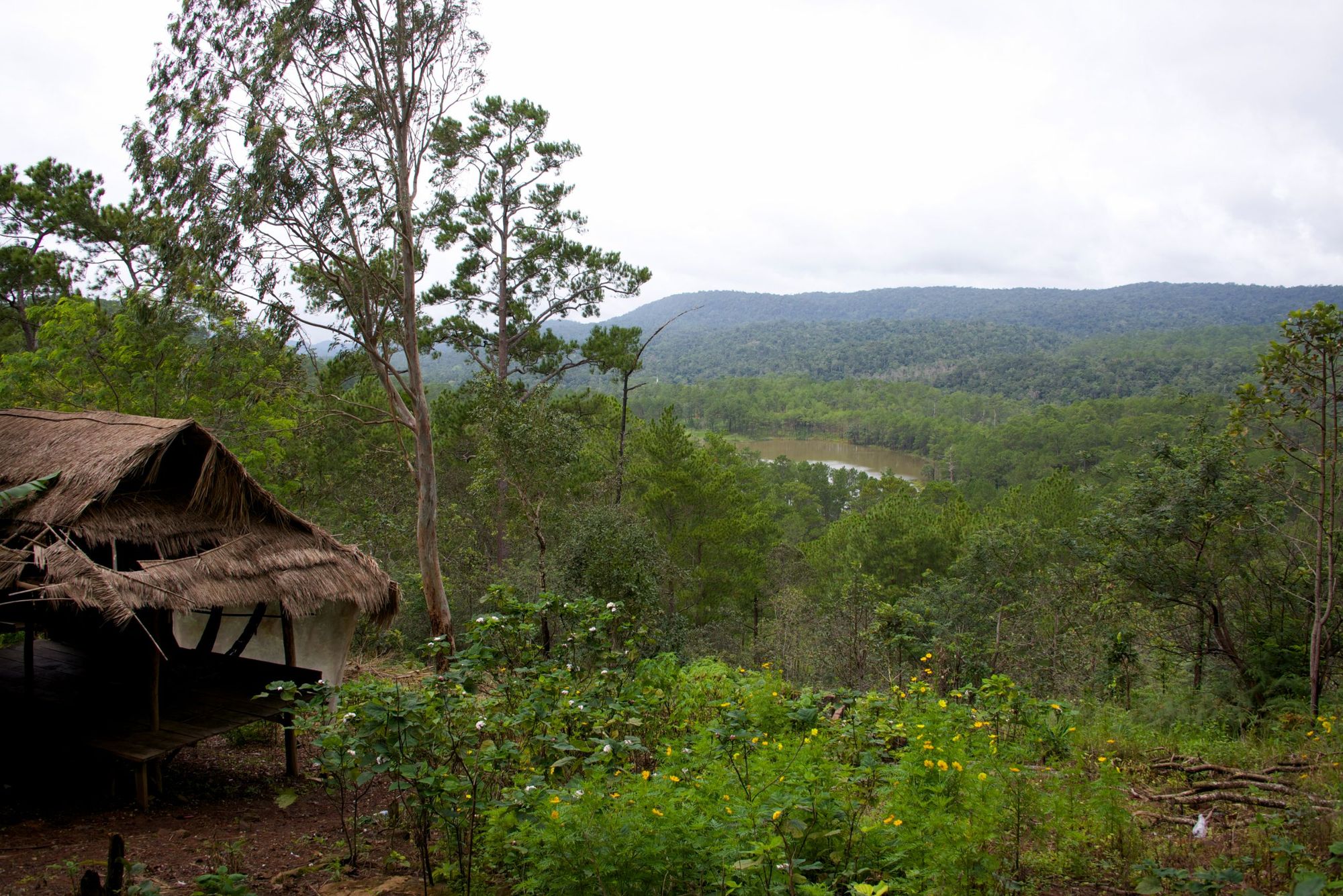 Duration: 1-2 hours
Difficulty: Easy
Best for: Visiting a model CBT (community-based tourism) project.
Chambok is around 70km from Phnom Penh, and is home to an award-winning ecotourism site that's been set up just next to the Kirirom National Park. Started in 2001, it was set up with a dual aim of addressing deforestation in the nearby national park, and providing a source of income for the local community through tourism, and it's excelled in both departments.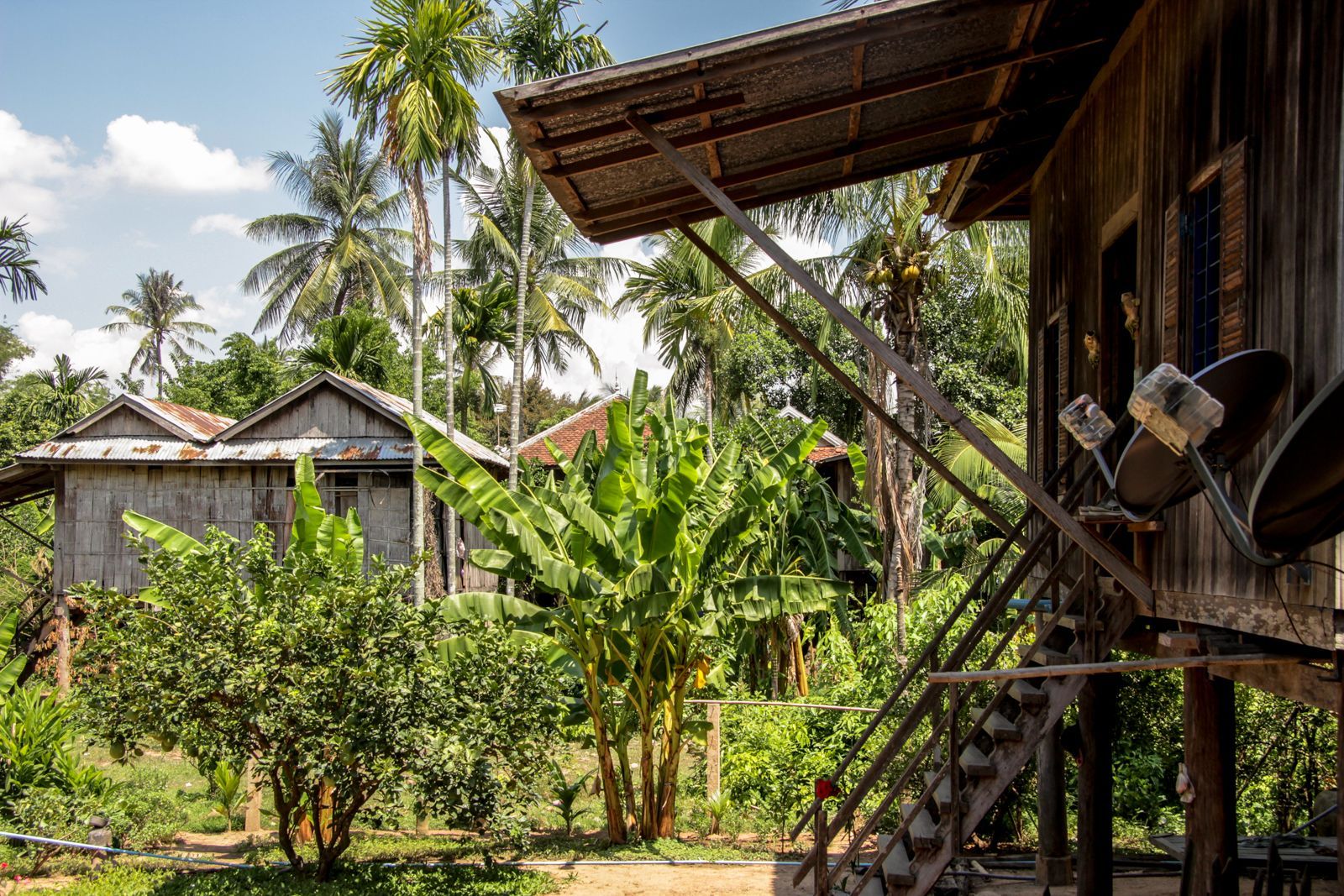 Today, visitors can hire trained local guides who can teach you about the local traditions and cultures, and take you on (or point you to) a short, four kilometre hike to three stunning waterfalls. You can also explore a local bat cave - home to hundreds of the animals - and there's a guesthouse and restaurant on site.
For a longer hike, head to the Kirirom Information Centre and hire a guide to take you on a three-hour hike to the cliff faces of Phnom Dat Chivit.
When is the Best Time to Visit Cambodia?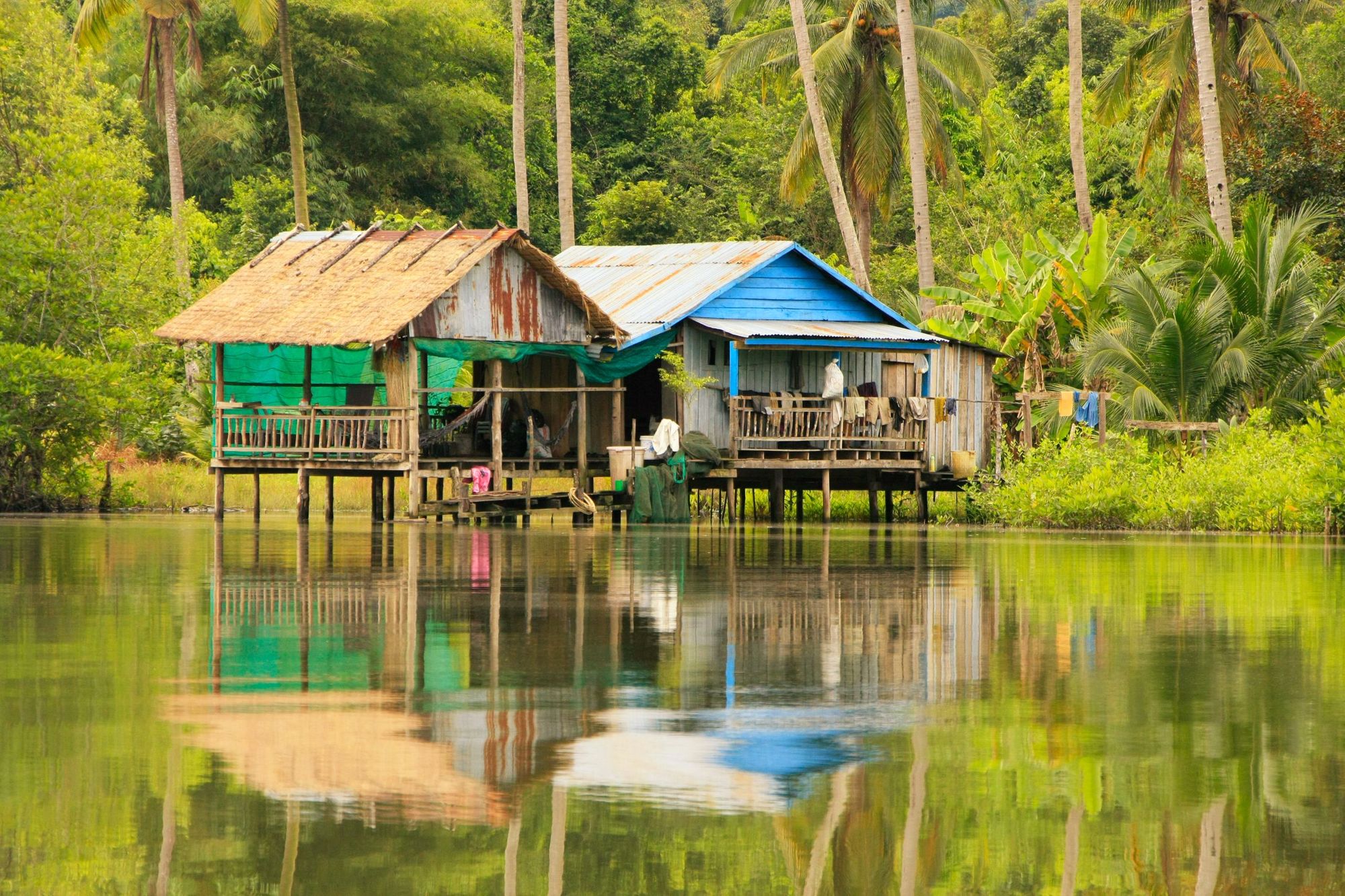 The best time to visit Cambodia is between April and October. Those particular two months are the shoulder seasons, when sites are a little less busy.
High reason runs from November to February due to the cooler weather, and while April will still be too hot for many, October is a great time to visit, as the rainy season which runs loosely from May-October has come to an end.
That said, this is a year-round destination, and June and July can be a great time to visit if you're interested in seeing the famous temples with fewer crowds.
Inspired? Check out our full range of adventures in Cambodia now!