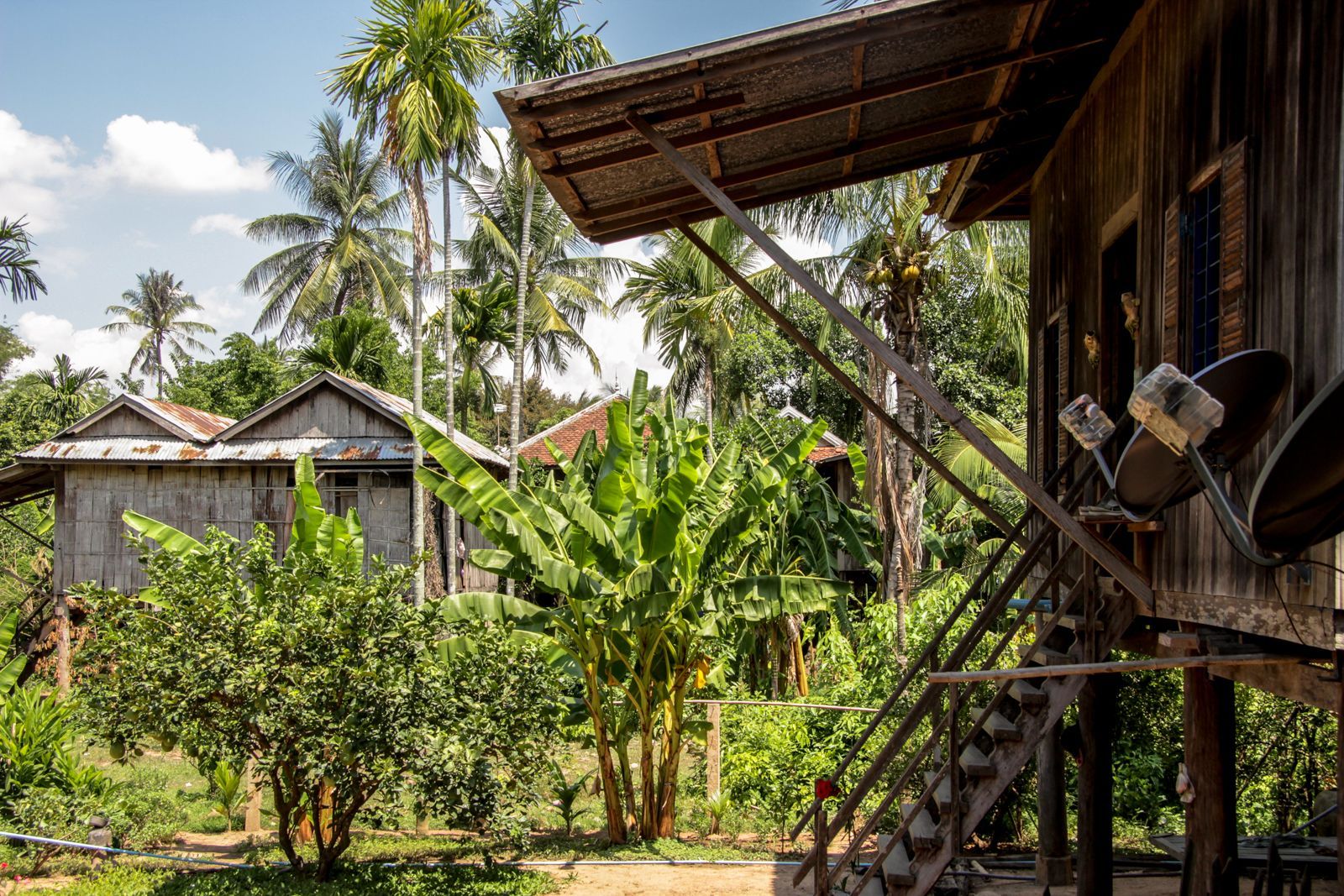 Irrawaddy dolphins dip and dive clumsily around the beaten up, yellow longtail boats in the waters of the Mekong River, near quiet Kratié, a small town in the province of the same name in northeast Cambodia.
A homestay is very much the opportunity to spend a night like a local.
The critically-endangered species is endemic to the area, meaning that it's only found in these waters. With their long cylindrical bodies, rounded heads and sleepy smiles, the dolphins look like a children's cartoon come to life. They're one of the main drivers of tourism in this sleepy corner of Cambodia, though the industry makes up just a small section of the economy in a province otherwise dominated by rubber and cashew nut plantations, fishing and rice farming.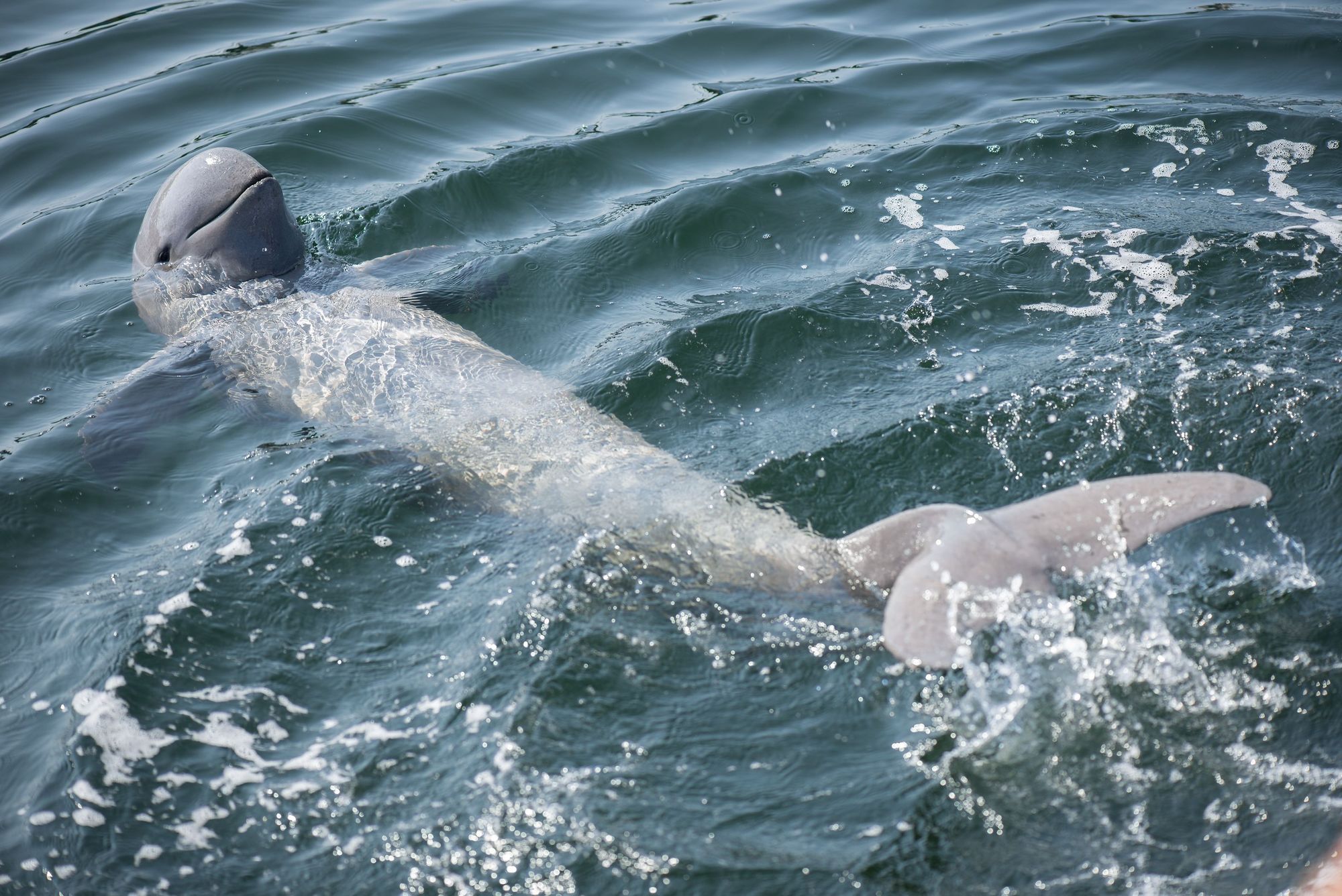 15km south, another pull is emerging, on Koh Trong, a small island in the middle of the mighty Mekong. There, community-based ecotourism is taking hold.
Visitors can hire a bike and cycle along the river on smooth trails which wind around the island. You can visit a floating Vietnamese village to the west, where the locals mull about on canoes. There are temples to stop off at, shacks selling coffee and coconuts - and homestays, where you can spend the night.
"To reach Koh Trong you need to cross the Mekong river on a ferry," says Sichan Orm, a Cambodian native and the Product Manager of tour operator Easia Active. "It's a simple ferry. You can't get too many people on the same boat. The island is 10-15 minutes away, and it's a small community with less than 400 families. You could ride a bicycle around the island in two hours.
I think I am quite good at hosting visitors. Previously, I thought I was useless because I am illiterate. But now, since the establishment of the ecotourism community... I am very happy.
"They're really welcoming tourists now," she continues. "Homestays are an opportunity for them to show people what it's like to live here, to share how generous they are and share their culture with other people. At the same time, you can make money and top up your income."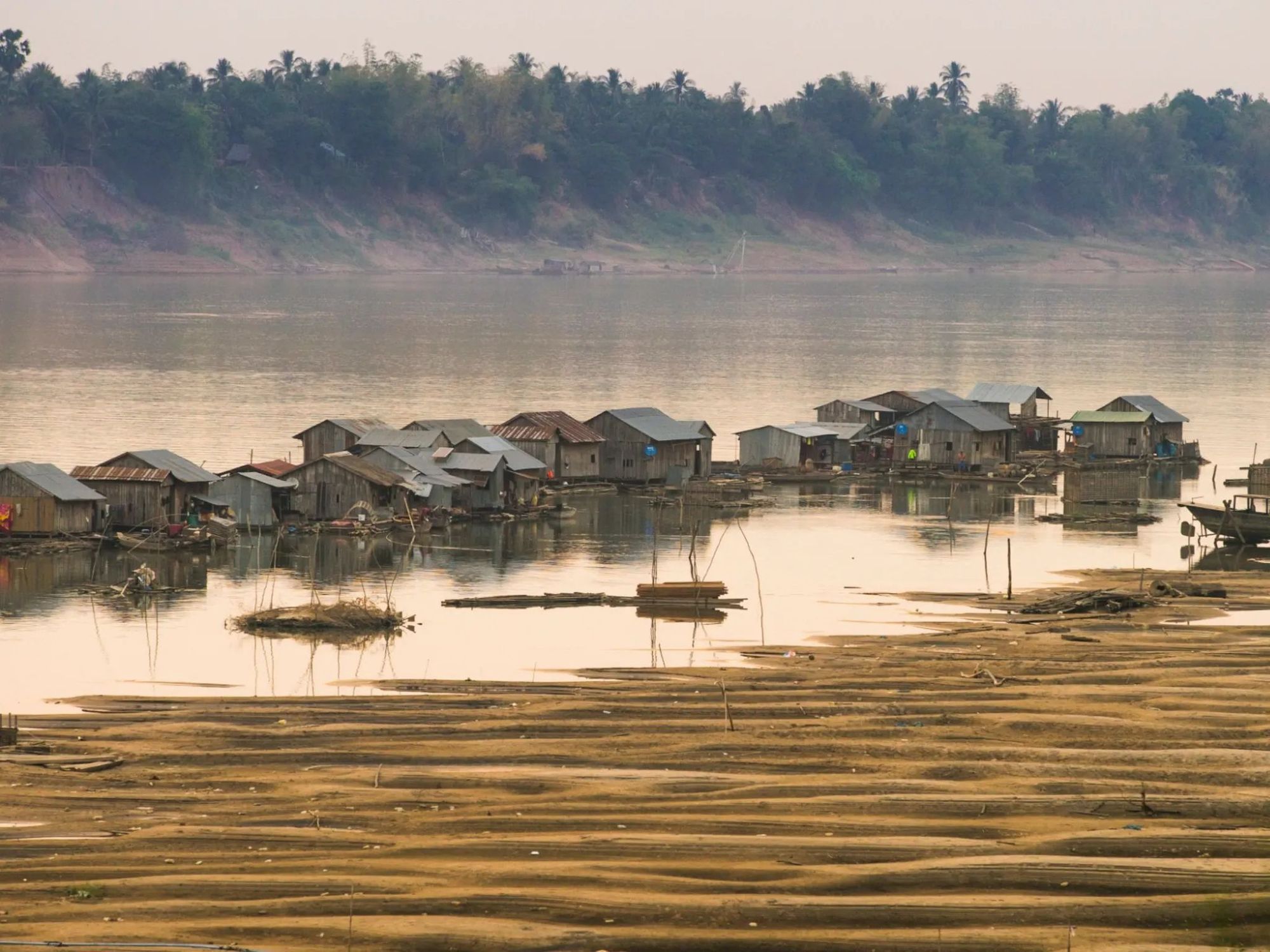 Homestays ensure money reaches local communities - both in terms of avoiding tourism leakage, where the money spent in a destination leaks out to external economies, and in terms of tourism actually reaching a destination to begin with.
"If you want to see certain parts of Cambodia, a homestay is going to be the best option to stay in," says Matteo Galeazzi, Brand Director of Easia Active. "There's just not going to be a big hotel chain to stay in." Often, remote rural communities don't have any other accommodation options, or if they do, it'll be a mega resort.
"These are communities which are often located in or nearby some of the world's most remote and pristine natural areas," wrote Walter et al. in a 2018 study on homestays. "These biodiversity 'hotspots' – in mountainous, rainforest and marine reef areas – are increasingly threatened by more commercial forms of mass and luxury ecotourism, which may ultimately result in the degradation of natural areas while providing few benefits to local communities."
Nurture and Nature
In contrast, community-based ecotourism allows residents to have a stake in the preservation of their natural areas; to see the value in them outside of extraction, and economically benefit from the functioning ecosystems around them.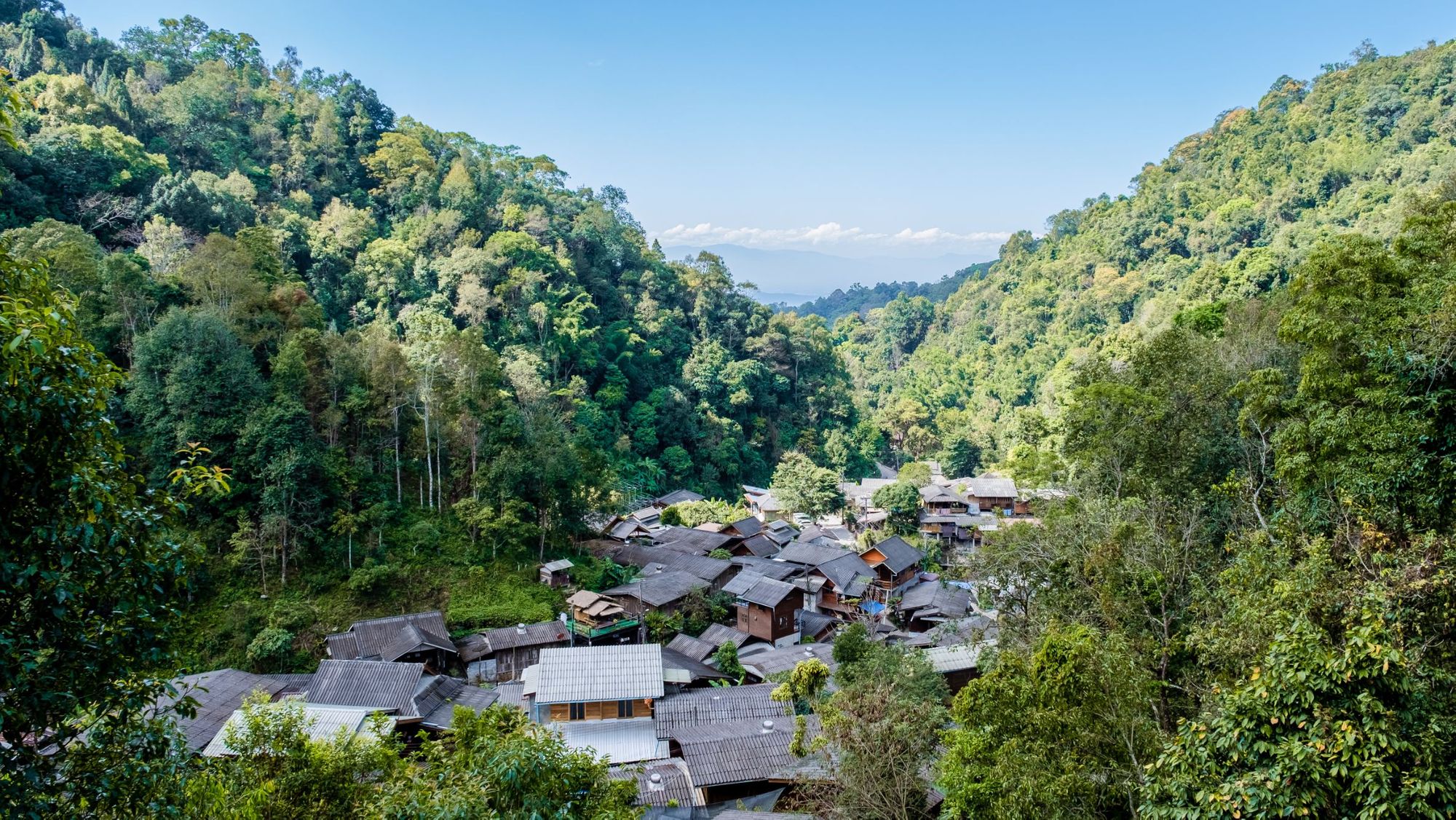 In Mae Kampong in Thailand, homestays began in 2000, with five families. In their first year they earned just THB 80,000 ($2,730), but by 2012 this had risen over 30 times, to 2.6 million baht ($88,737). "Between 2003 and 2006, total village income related to tourism grew each year by an average of 85%," write Kontogeorgopoulos et al. (2015). "Average household incomes in Mae Kampong went from THB 49,000 ($1,672) in 2003 to THB 154,550 ($5,275) in 2012."
Put simply, homestays are an excellent way of getting money directly and quickly into locals' hands, in a way that financially empowers hosts and boosts their spending power, which in turn, will then benefit their community. This is the case in southeast Asia just as it is in every part of the world. Homestays thrive in rural Africa, and as casa particulares in Cuba, and provide the basis for the AirBnB model all over the world (which can benefit locals, when it's not abused).
I can earn a living from hosting visitors and contribute to the ecotourism community. Now I understand the importance of the forest and the environment.
You'll often find that one homestay creates work for not just the host family, but a variety of local producers - from locals selling eggs to cheese to bread makers, laundrettes and more. While not all homestays are part of community-based projects, those that are also usually divide up the profits from the homestays - using the money to support the poor, environmental projects and infrastructure.
Over the border in Cambodia, a study by Walter et al. in 2020 focused on community-based ecotourism in Chambok, a scenic village in in Kampong Speu province, 240km southwest of Koh Trong. The study showed that this thread of tourism aims "not only to conserve the natural environment and educate visitors, but also to provide cultural and economic benefits for the local people who live within these environments, thus initiating a positive cycle of mutually reinforcing conservation and community development."
In the example of Chambok, this gave residents a way to make a living from a healthy landscape, rather than having to hunt, harvest or log it.
One local told the researchers: "Before I would go logging or collecting forest by-products and sell them to support my living. Now that I run a homestay [...] I can earn a living from hosting visitors and contribute to the ecotourism community. Now I understand the importance of the forest and the environment."
What really stands out about it is the opportunity it presents to connect with people.
The homestays in Koh Trong are simple, as homestays tend to be.
The buildings are typical Khmer homes, often on wooden stilts. Don't expect Wi-Fi - but do expect exceptional levels of cleanliness and hospitality from your hosts. You may be staying on a cosy mattress, covered by a mosquito net, rather than in a luxurious king-size bed. But in return, you get an authentic experience.
"A homestay is the opportunity to spend a night like a local," Alex Lodola, the Marketing Manager at Easia Active, tells me. "What really stands out about it is the opportunity it presents to connect with people, and to get a glimpse into their day-to-day life. It's literally going to somebody's home - spending time with that family, helping them cook, enjoying local food, sleeping in that house and waking up to the sounds of chickens and everyone else in the village.
"It's a wonderful, genuine experience. It helps to consolidate the economy, and educates the host and the guest as well."
Power to the People
The cross-cultural learning experienced in a homestay is always, at least, two-way. Guests learn about local traditions and gastronomy; about flora and fauna. While for hosts, the most transformative learnings are cultural.
Walter et al.'s 2018 study shows how the creation of a successful homestay network led to a decrease in littering and an increase in sanitisation and hygiene in the towns of Sirubari and Ghalegaun, in the trekking regions of Nepal.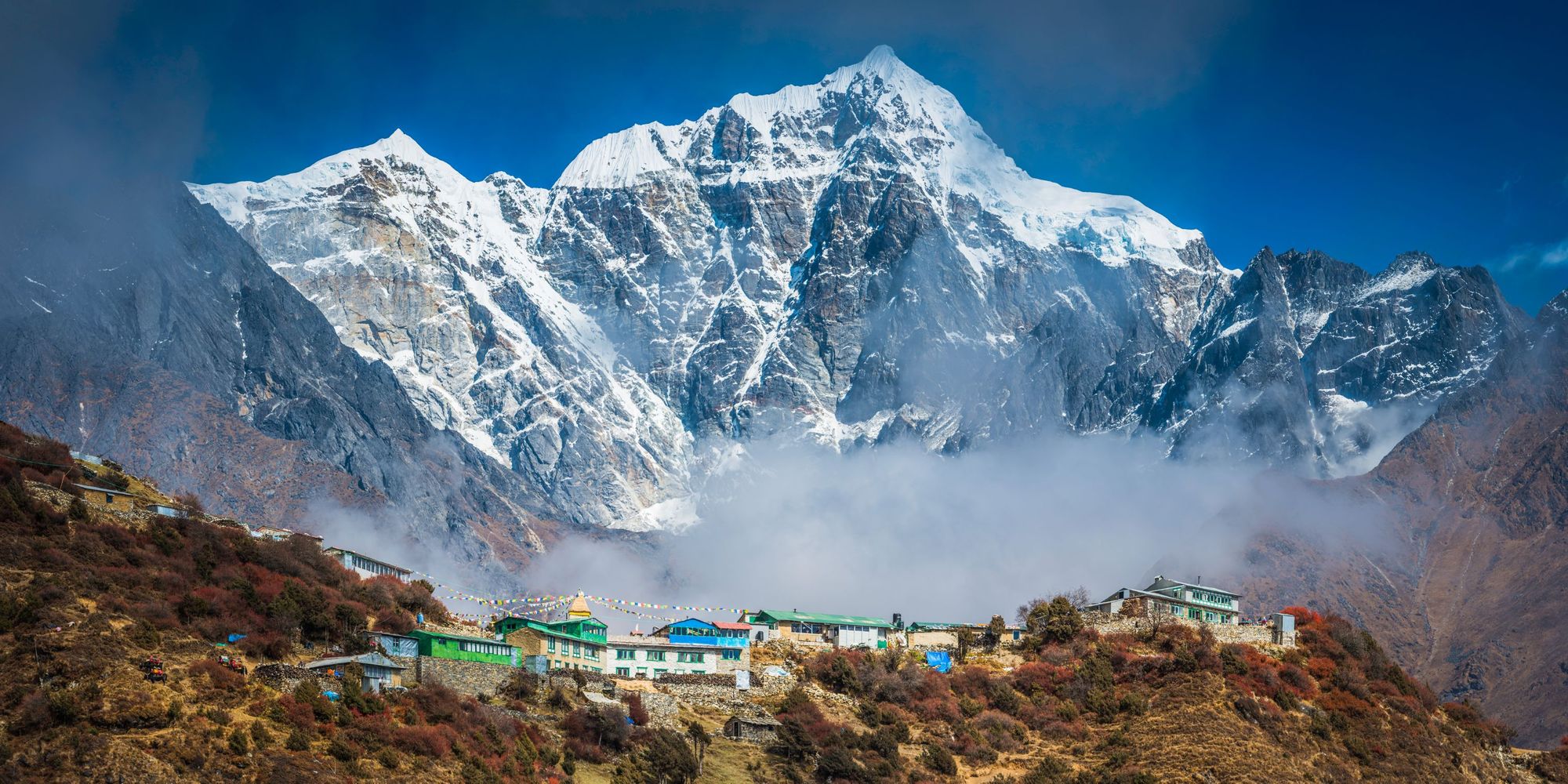 A local in Sirubari credited this change with bettering child mortality rates. "There has not been any record of children's death in our community since 1997," he says. "I claim that this is the contribution of homestay tourism [...] Because of the cleanliness."
Similarly, in the Cambodian Chambok study, locals state that before welcoming visitors for ecotourism, they didn't focus on sanitation. But "after becoming part of the ecotourism community and starting to host visitors, there has been a lot of change. I now have my own toilet. I keep my house clean," says one.
Perhaps the most powerful cultural change, though, is the realigning of gender roles that commonly takes place in community-based ecotourism. It's extremely common for women, who are otherwise often not working at all in these communities, to be empowered through homestays - as entrepreneurs.
In Chambok, a 15-member committee was set up to manage ecotourism, nine of which were women. Locals receive "training to bring greater self-confidence, income, community involvement and leadership roles to women," writes Walter's 2020 study, which features some powerful quotes from local women:
We women earn on our own, so we do not need to ask for money from our husbands.
"I don't want to sound boastful, but I think I am quite good at hosting visitors," says one. "I realise I have some value. Previously, I thought I was useless because I am illiterate. But now, since the establishment of the ecotourism community [...] I am very happy."
Another tells the researchers in the study: "Before, I thought I did not have any value or importance. I considered myself of low value. But now, after I have been able to do what I have done (running a homestay), I consider myself of high value." These projects are giving women in Cambodia more than just an income.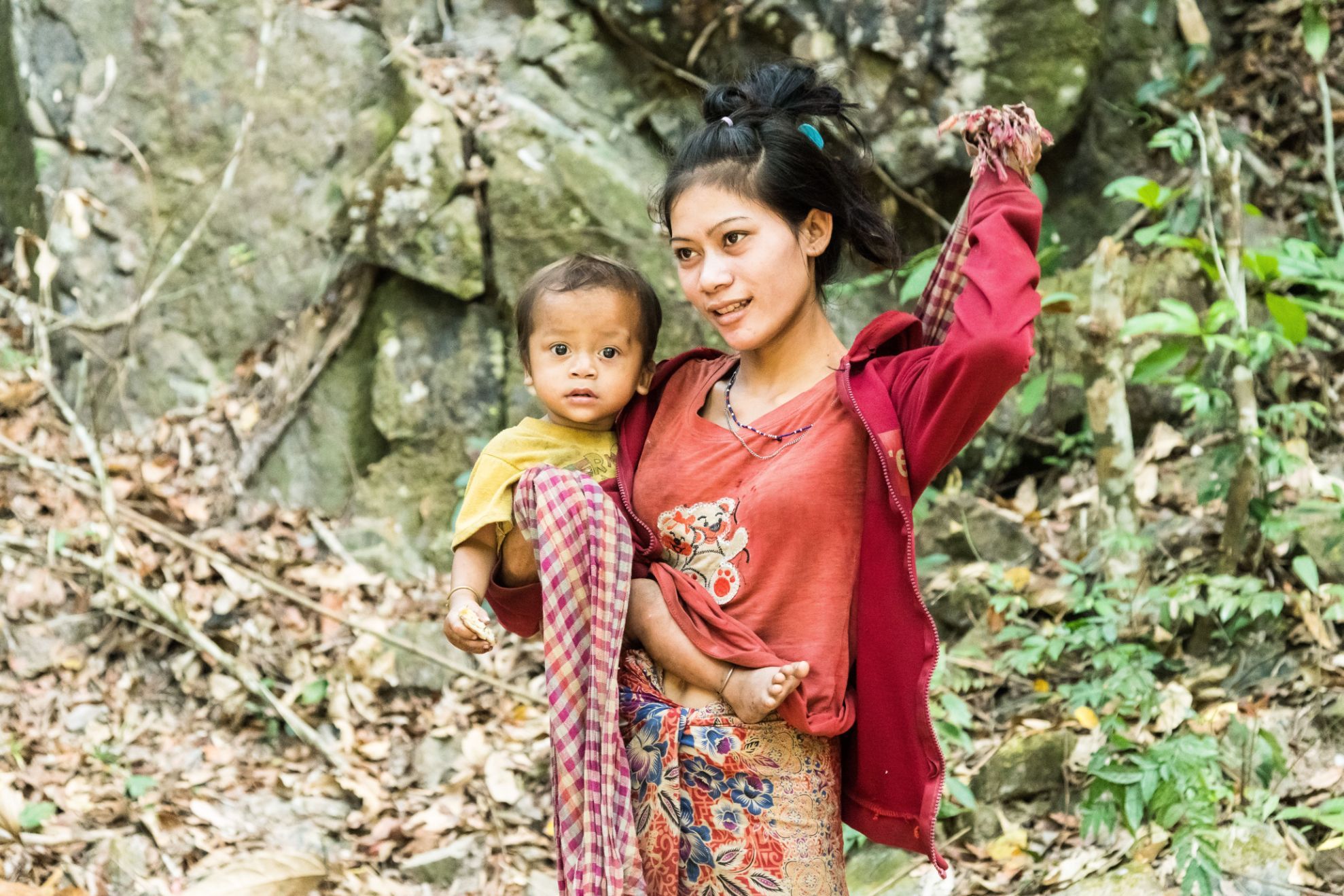 Community-based ecotourism, and homestays, shift traditional gender roles which otherwise would likely have endured and give women transferable skills - learning how to schedule shifts, plan, keep finances, manage teams and so on.
It's the same in Nepal. "We women earn on our own, so we do not need to ask for money from our husbands," says one female owner of a homestay in Bardia National Park in Nepal (Albert et al. 2020). Another, in Sirubari (Walter et al. 2018), stated: "Now we feel that we have become equal members of our family."
As Lodola says of Koh Trong: "It allows these communities not just to stay alive, by bringing in an income, but also to see that there is an inherent value to their lives - and to their culture."
Giving old traditions a new life
If income, empowerment and cross-learning are the first three pillars of the homestay, cultural preservation is the fourth. Community-based ecotourism projects frequently cite the arrival of tourism as the reason for re-learning old traditions and customs - arts, garments, songs, dances and even recipes.
In Nepal, a local Ghalegaun told Walter and their research team that it was only "when guests started asking about our Gurung culture and about our arts we started to remember and revitalise something that was forgotten and lost."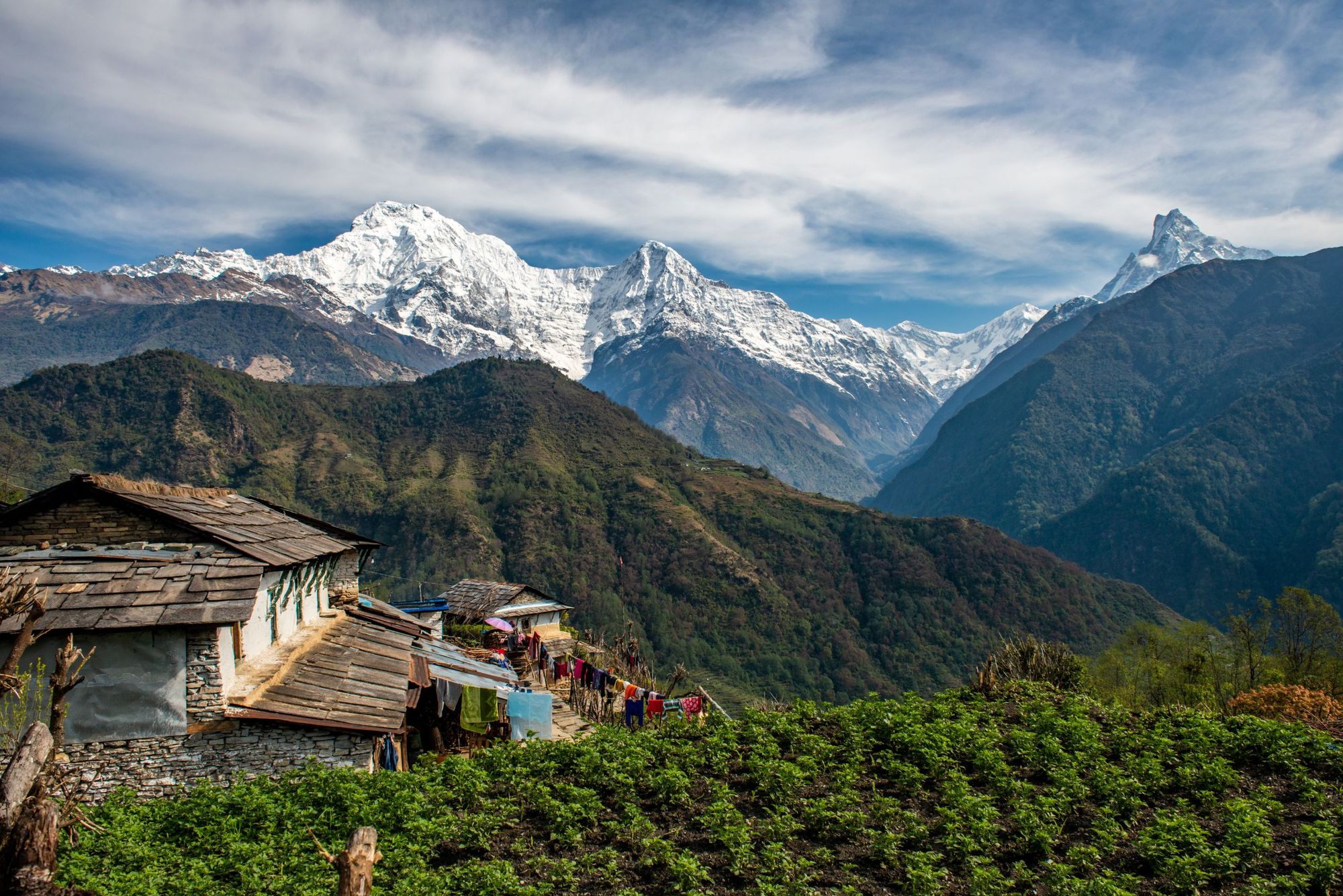 The 2020 Chambok study notes that traditional Khmer dances gained value through tourism - and highlights a harrowing point: "The fact that the Khmer Rouge Pol Pot regime killed 90% of all Khmer classical dance performers and other artists from 1975 to 1979, as members of a 'decadent class', meant that the revival of traditional dance in Chambok by children dancers was particularly poignant and meaningful for the community."
There are, though, issues with the commodification of traditions.
The repetition of such dances can make a community less enthusiastic towards them, or devalue their meaning. The financial spending power created by drawing people to an authentic, rural village can itself also threaten to undermine that authenticity - as development occurs - but the above studies tell stories of communities that have benefited greatly from homestays.
Speaking of the island of Koh Trong, Matteo Galeazzi points out that: "A lot of economies have gone from subsistence farming - where you have only your rice field, and the economic opportunity is in a town or city 30km away - to having the chance to work in your community, and being able to preserve local life."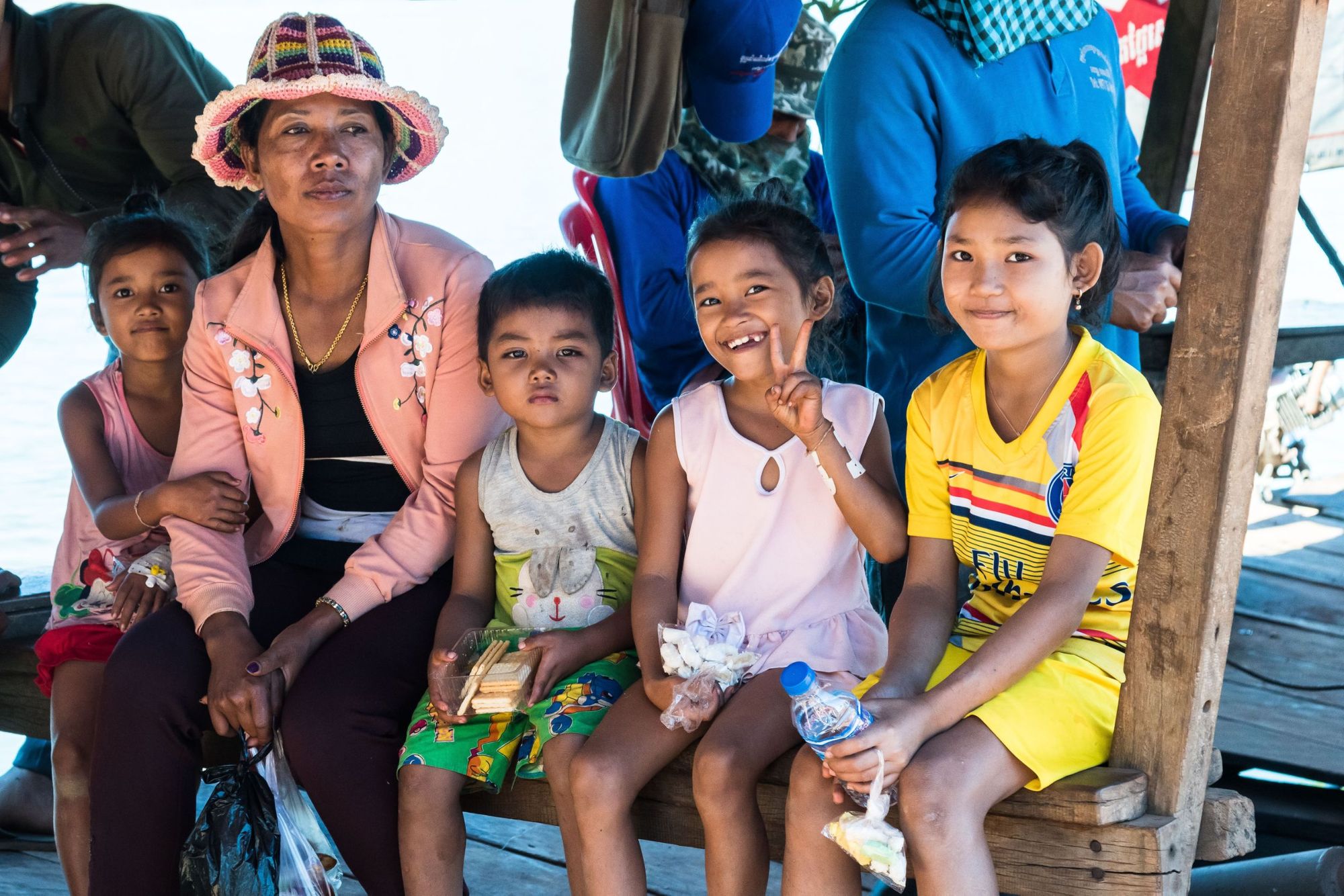 From a guest's point of view, you get out what you put in, he says: "If you're a curious traveller then you can learn just incredible stuff. There's a satisfaction to it, in fact, that you won't get in other forms of travel."
These are the stories that you can bring home and share - that are really, really special.
Cycling around the serene paths of Koh Trong, you'll pass lush green rice paddies and see the classic Khmer houses, sitting on high stilts, some of which are indeed homestays. If you're lucky you can spot Mekong snail-eating turtles, endemic to southeast Asia, and you'll eat fresh pomelo; similar to grapefruit. In the days that follow you can kayak the Mekong, or head north to the Koh Ker temples which, nestled in a forest network, feel like they've just been discovered.
"It's one of the most rewarding activities you can have on a trip to Cambodia because it really offers an authentic look at people's lives," says Alex. "There might be a bit of discomfort at times, but the trade off is the memories. These are the stories that you can bring home and share - that are really, really special."
Sichan adds: "When you spend time with people here, you'll find they're very kind. If you speak to locals, even if they don't speak the same language, you will get a lot out of it - and you know you're having an impact on that community."
Inspired? Check out our homestays collection - and go meet the world!