Kathmandu, the capital of Nepal, is an assault on the senses. Step out into the city and you'll discover narrow alleyways choked with traffic, motorbikes with horns blaring as they narrowly dodge the pedestrians weaving their way across. You'll hear the clang of street food vendors rattling their pans, temple bells clanging, and vendors trying to entice you into their shops and restaurants. The air is cool and crisp, suffused with the aroma of incense, traffic fumes and the earthiness of yak wool blankets. The smell of burning clay rises from Potter's Square, where bricks and crockery are made.
The city is chaotic and overwhelming, but never boring. And the more you explore and scratch beneath the surface, the more fascinated you'll become with Nepal's compelling capital. Although parts of the city were destroyed during the 2015 earthquake, there are still plenty of places to see. Seek out the ancient Hindu temples, such as Pashupatinath with its gold-topped roof and funeral pyres, and Buddhist stupas. Visit one of the three UNESCO-designated royal complexes - known as Durbar Squares - to learn more about the culture of the Newaris, the historic inhabitants of Kathmandu Valley.
In Kathmandu, the ancient and the modern coincide. Alongside its compelling historic attractions, you'll also experience urban life in the jostling bazaars like Asan Tole, browse some fantastic contemporary art museums (the RN Joshi Museum of Modern Art is particularly good) and try an astonishing array of different cuisines.
Most travellers to the region stay in the tourism district of Thamel, a labyrinthe of alleyways crammed with stalls selling handicrafts, trekking gear and intricate jewellery. There are no shortage of restaurants and cafes; at night you can follow the faint strains of music and the buzz of chatter down alleyways to cosy, tucked-away bars.
The Basics:
Currency? Nepalese Rupee (NPR) - closed currency
Language? Nepali, Nepal Bhasa (Newari), Maithili
Plug adapter? Multiplug (C, D or M)
Do I tip? Yes, both trekking guides and hospitality staff (around 10%)
Average beer price? £1.75
Adventures from Kathmandu? Trek the Langtang Valley & Climb Yala Peak and Climb Mera Peak
Where to Explore in Kathmandu?
Shop for Outdoor Gear in Thamel
The busy district of Thamel is stuffed full of shops stocking all kinds of outdoor gear. Some of it is counterfeit, but there are some shops and warehouses stocking the genuine articles (the prices, among other things, will help you ascertain which is which). There are also some decent outdoor gear rental shops, which your guide will be able to steer you towards.
Explore Durbar Square in Bhaktapur
There are three Durbar Squares in Kathmandu Valley: Hanuman Dhoka (within Kathmandu), Patan and Bhaktapur. We'd recommend the latter, as Hanuman Dhoka was badly damaged during the 2015 earthquake - you'll need to drive out of the city to reach it; around a 35 minute journey from Thamel. Bhaktapur Durbar Square consists of a complex of ornate pagoda and shikhara-style temples grouped around the ornate 55 Window Palace, made of brick and wood. The site has a UNESCO designation, thanks to its showcasing of Newari heritage and craftsmanship, and the unique fusion of Buddhist and Hindu culture.
Visit Pashupatinath
A Hindu temple located on the banks of the Bagmati River in eastern Kathmandu, devoted to the god Shiva. The main temple is a cubic structure with silver-plated doors and a golden-covered roof; inside is a huge golden statue of Nandi (Shiva's bull). Hindus cremate their dead on the banks of the river, and scatter the ashes into the water - a sight you'll likely see if you visit. You may also see Sadhus, wandering yogis who meditate to escape the Hindu cycle of reincarnation. It's an eye-opening, visceral place to visit, where life and death coexist side by side.
Relax in the Garden of Dreams
If the hustle and bustle of Kathmandu is proving too overwhelming, head to this private garden on the edge of Thamel. Created in 1920 by architect Kishore Narshingh, the garden is structured around six pavilions - representing the six seasons of Nepal - surrounded by shrubs, flowers and trees. Today, it's a place where you can enjoy a peaceful stroll, or relax on one of the benches with a good book.
The Best Viewpoint in Kathmandu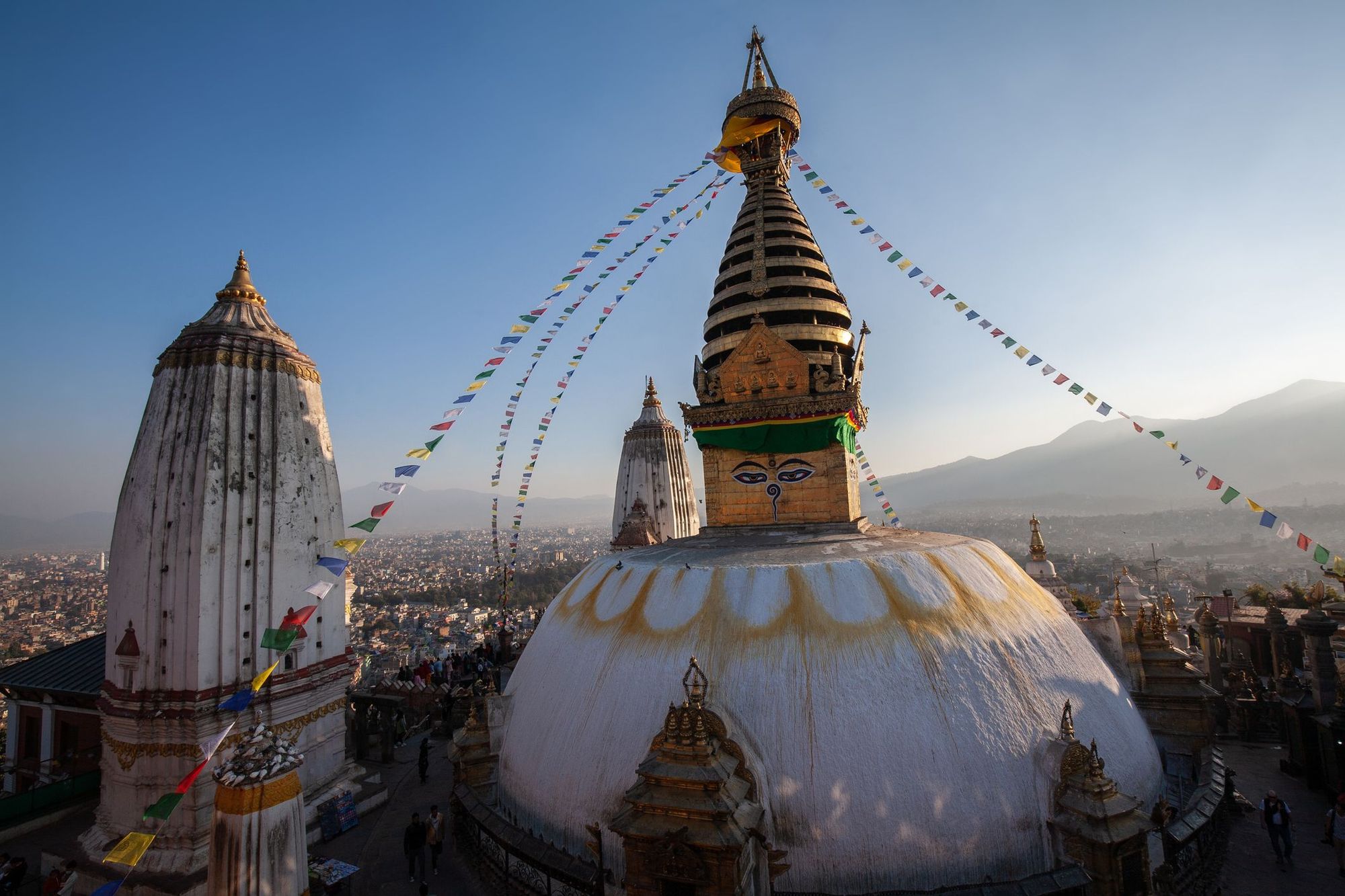 Head to Swayumbunath Temple (also known as 'Monkey Temple'), an ancient Buddhist complex located on top of a forested hill in the west of Kathmandu. You'll need to climb 365 steps to reach the main temple platform, but it's worth it for the view alone; a panorama of the city and the mountains that encircle it.
Adventures From Kathmandu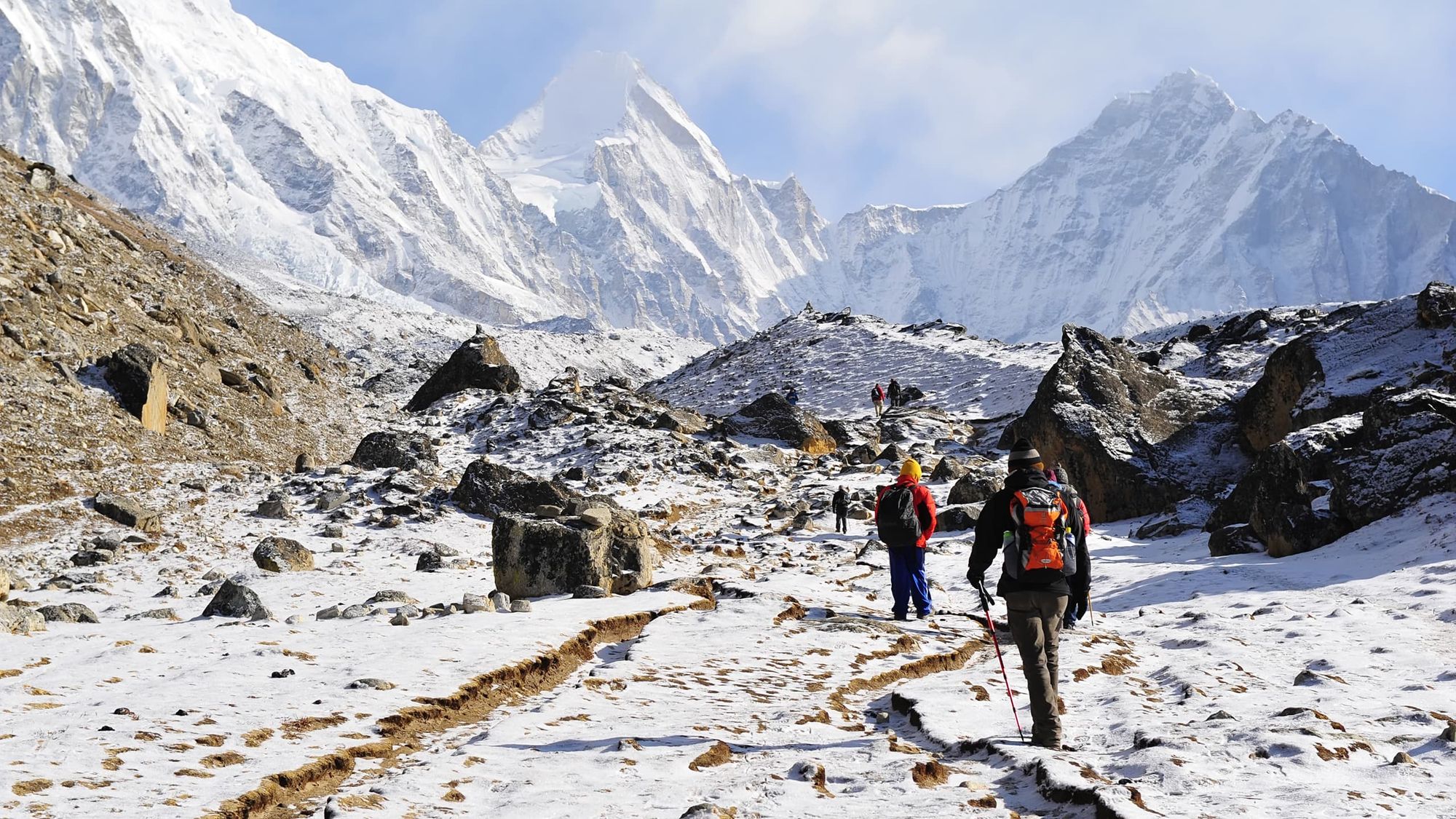 There are plenty of adventures and sights to see near Kathmandu, but for some of the most spectacular trekking opportunities, a little more travelling is necessary. Tackle the iconic Everest Base Camp Trek, passing through pine forests, remote villages and monasteries and the frozen peaks of the Himalayas. You'll have some amazing views of Mount Everest, and will ascend to base camp, at the lofty height of 5,380 metres.
For a truly challenging adventure, try climbing Mera Peak - at 6,461 metres it's the highest trekking peak in Nepal. Your guide will teach you the skills you need to scramble across the moraine and ice to summit successfully. You'll be treated to indescribable views of the Himalayan eight-thousanders, including Everest, Lhotse and Makalu.
To reach the start point of both treks, you'll need to fly to remote Lukla. Flights leave from Kathmandu in low season and in high season they often depart from Manthali - a five hour drive away - to ease pressure on Kathmandu services.
Where to Eat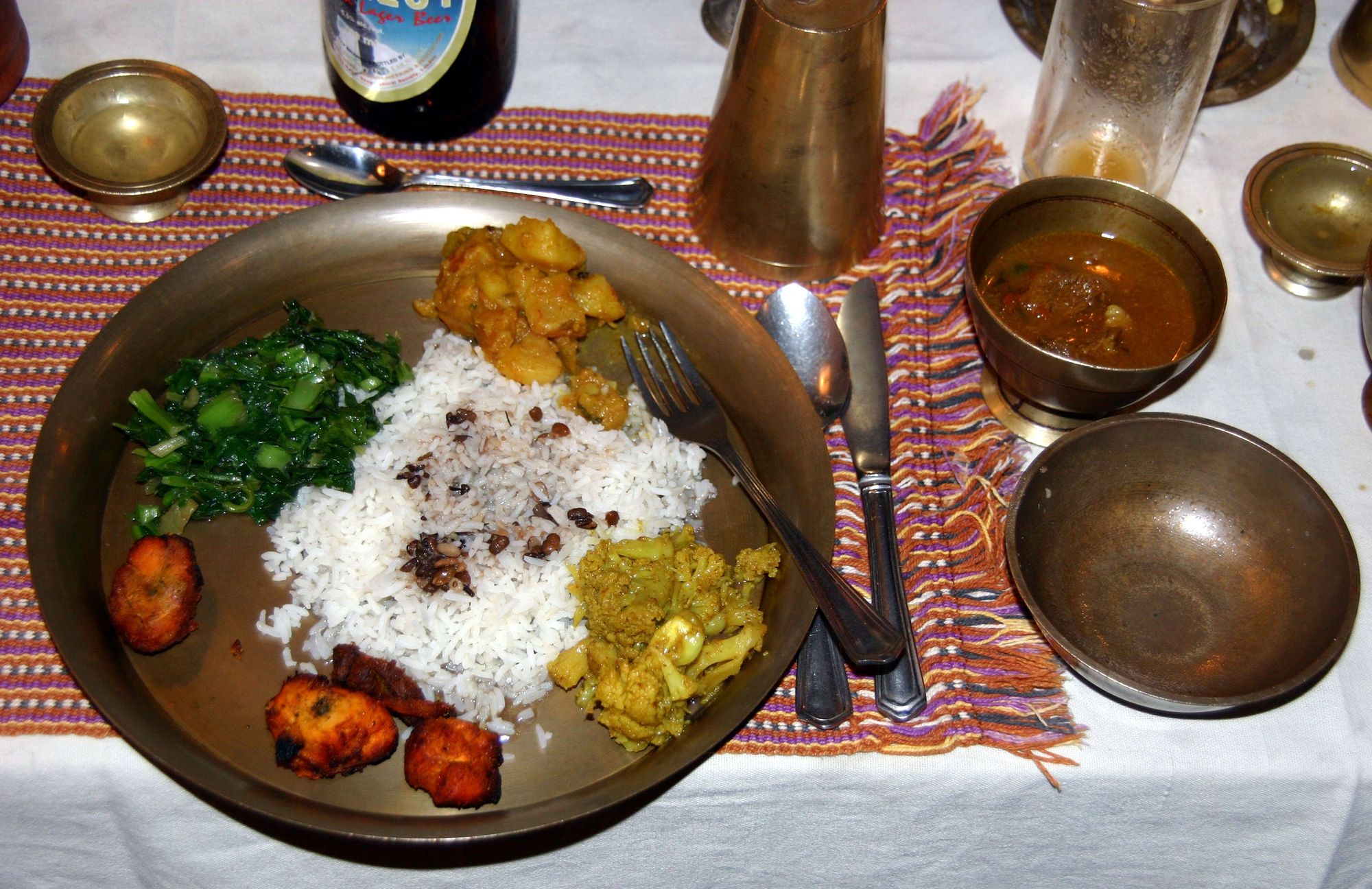 Fire and Ice Pizzeria
This Italian restaurant is located on the edge of Thamel, and is an institution for trekkers. After two weeks of eating dhal bhat in the mountains, it offers up a taste of western comfort food - mouthwatering pizza, pasta and decadent desserts. Get there early to bag a seat; it's always busy.
Sam's One Tree Cafe
This restaurant is named after the large tree growing through its courtyard. It's well known as a social enterprise that trains and hires deaf people (who are discriminated against in the workplace in Nepal) - waiters communicate via lipreading and through writing. The menu incorporates Thai, western and Nepalese cuisine - we recommend the sizzler platters and the steamed momos.
Bhojan Griha
This palatial four storey building was built over 150 years ago, and is located in Dilli Bazaar - one floor is devoted to the Kama Sutra bar, decorated with erotic carvings. Sitting on colourful floor cushions, you'll be served traditional Nepali cuisine ranging from sekuwa (charcoal grilled kebabs) to sandeko, a spicy crunchy salad. There are often cultural shows in the evening, showcasing Nepali music and dance.
Where to Drink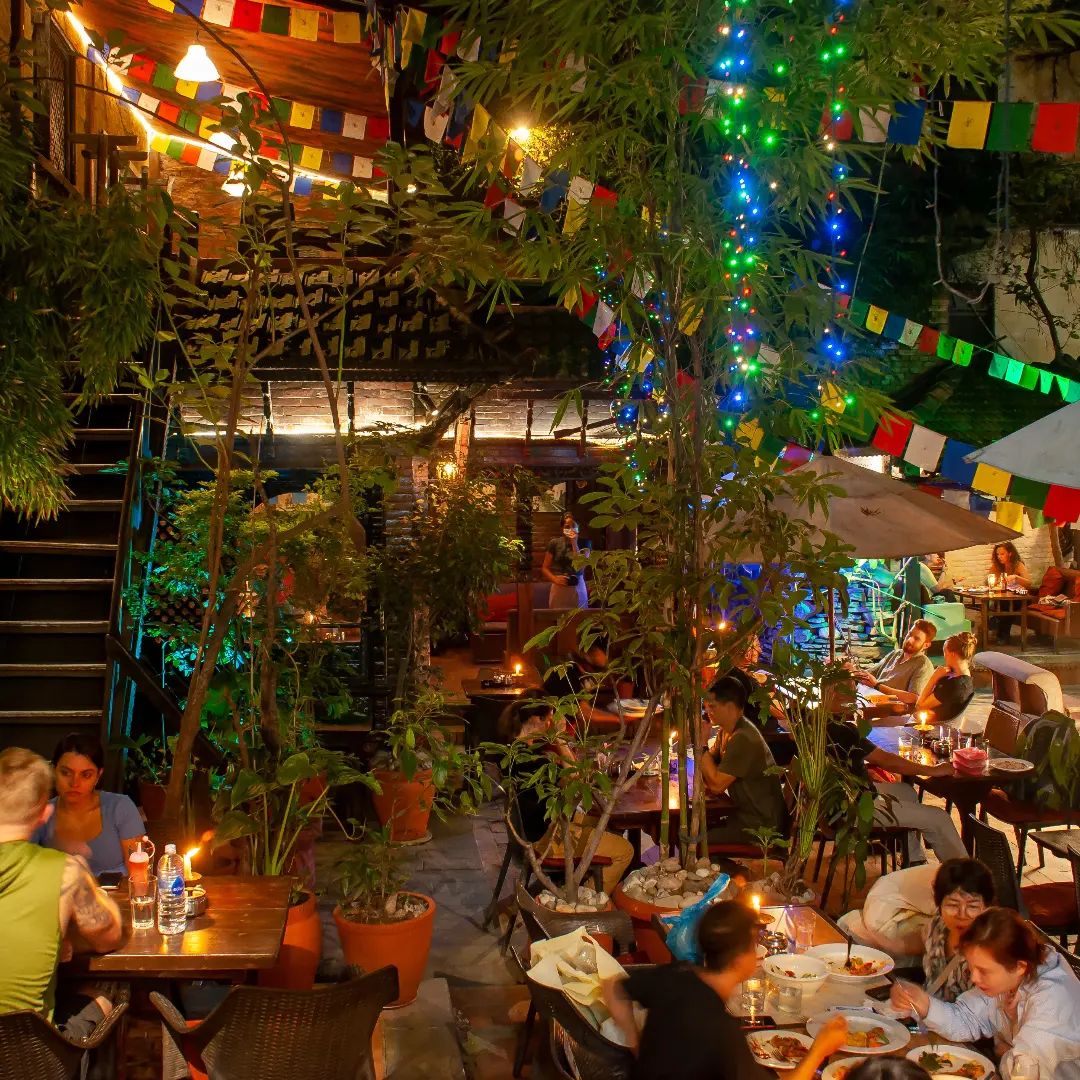 New Orleans Cafe
A popular travellers' haunt in Thamel, with an enclosed courtyard garden strung with prayer flags. Visit in the morning for breakfast and coffee, and for a peaceful retreat from Kathmandu's busy streets. It's more lively in the evenings, with live music performances, and a popular spot for a beer or wine.
Buddha Bar
Another popular spot, especially if you're up for a night out. The Buddha Bar is a softly lit bar, decorated with ornate wooden carvings and statues. Start the evening by relaxing with a shisha pipe and some cocktails. As it gets later, there are live DJ sets and dancing, and the atmosphere becomes much more energetic.
Tom and Jerry Pub
Having been open since 1989, this long-standing favourite is a good place for socialising and meeting other trekkers. The walls are lined with memorabilia from around the world, and it's softly lit by Nepali lamps. Like all decent pubs, it serves a good pint. There's also a couple of pool tables and a television for watching the football.
Where to Stay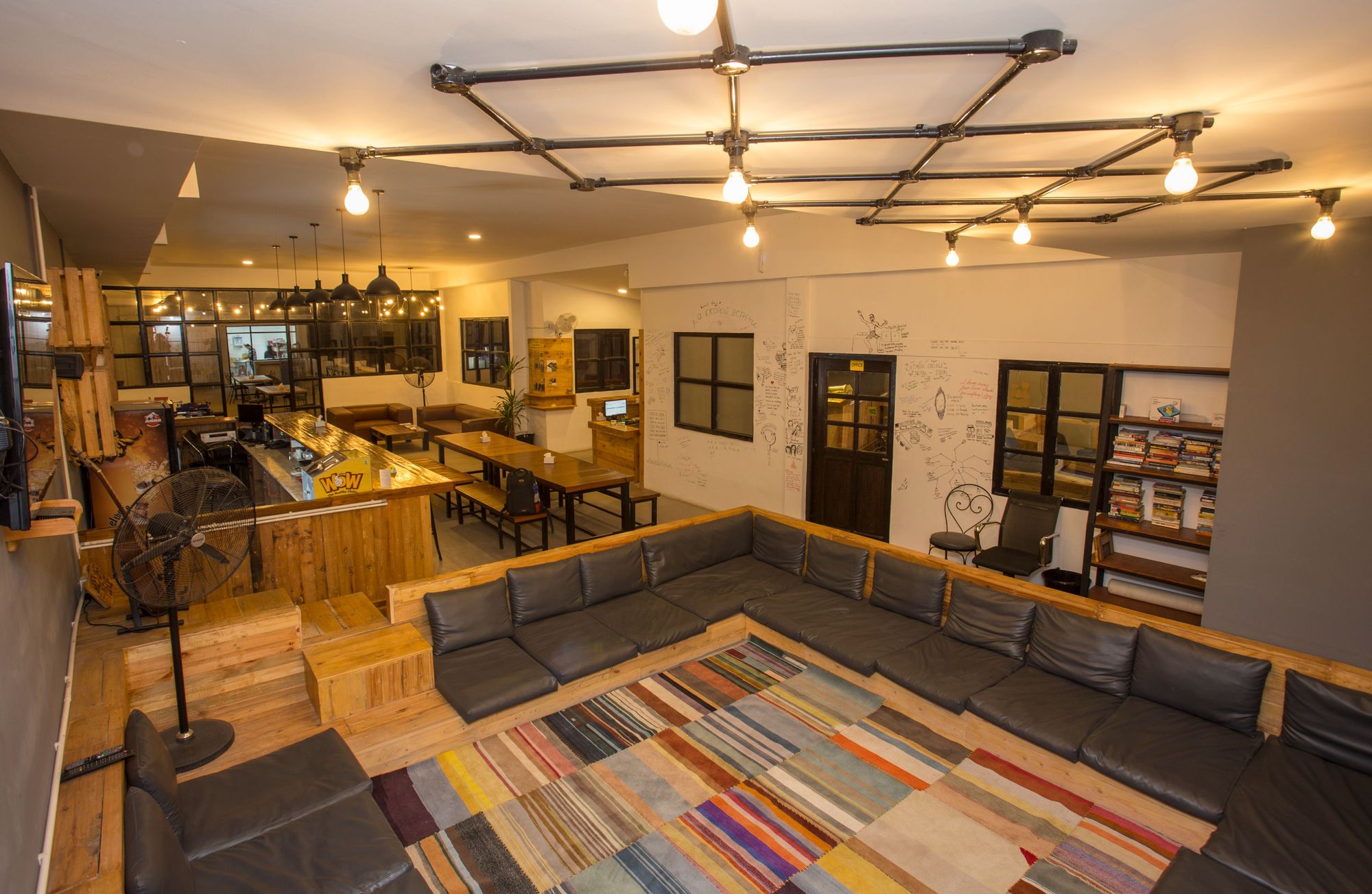 Yakety Yak Hostel
Located in the heart of Thamel, Yakety Yak is a well-designed hostel with comfortable rooms, clean bathrooms and spacious lounge areas. There's a sunny terrace where you can enjoy a drink, as well as three onsite restaurants. It's a great place to stay if you're up for socialising - there are private rooms as well as dormitories.
Hotel Mulberry
An affordable and comfortable three star hotel in Thamel. The rooms are decorated with a neutral palette and dark wood furniture, and have air conditioning, wifi, and private bathrooms. There's a sunny rooftop terrace with a panoramic view of Kathmandu and a small infinity pool. An onsite spa provides treatments including massage - ideal after a long trek.
Dwarika's Hotel
If you're looking for a special occasion hotel, we'd recommend this gorgeous pad in the quiet residential area of Battisputali. The hotel was created to help preserve Newari architecture and craftsmanship - every piece of furniture, including the window frames, has been painstakingly carved by hand. A slow-dining Nepalese restaurant serves food from multiple regions, using produce from organic farms. An outdoor pool, spa and regular yoga classes make a stay here luxurious and relaxing.
How to Get Around in Kathmandu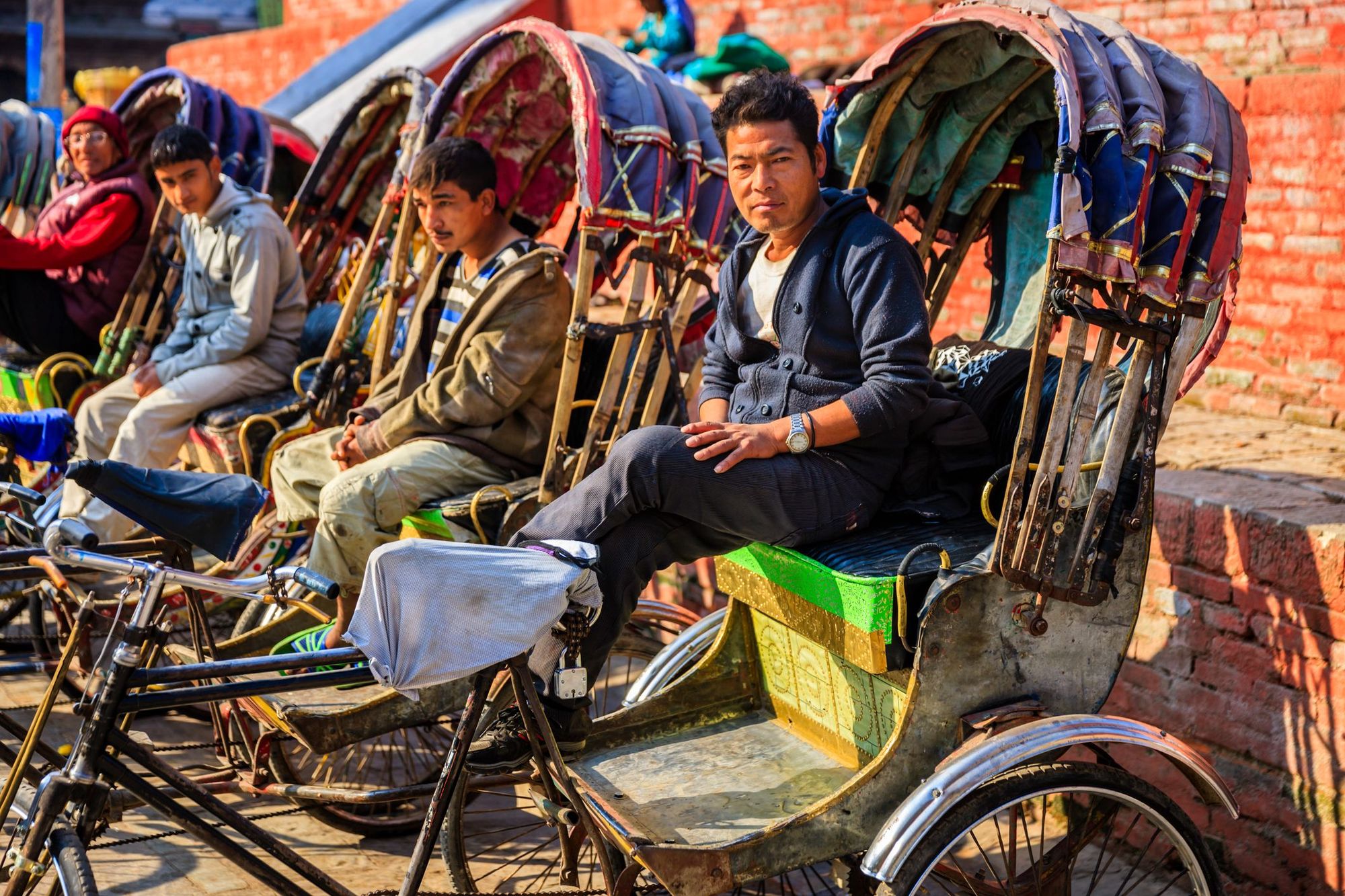 If you're based in Thamel, there are plenty of restaurants and things to do based within walking distance. Be aware, however, that beyond the pedestrianised areas of the Thamel enclave, Kathmandu isn't a particularly walkable city. There aren't always pavements, and the streets are often choked with traffic and crowds. Another option is to take a cycle rickshaw - these can easily be hailed from the Thamel district.
For longer distances, take a taxi - these can just be hailed off the streets. If you don't want to pay 'tourist prices', be prepared to haggle. If you plan on doing a lot of sightseeing, it's easiest to hire a taxi for the day - your guide or hotel accommodation will be able to recommend someone reliable.
How to Get to Kathmandu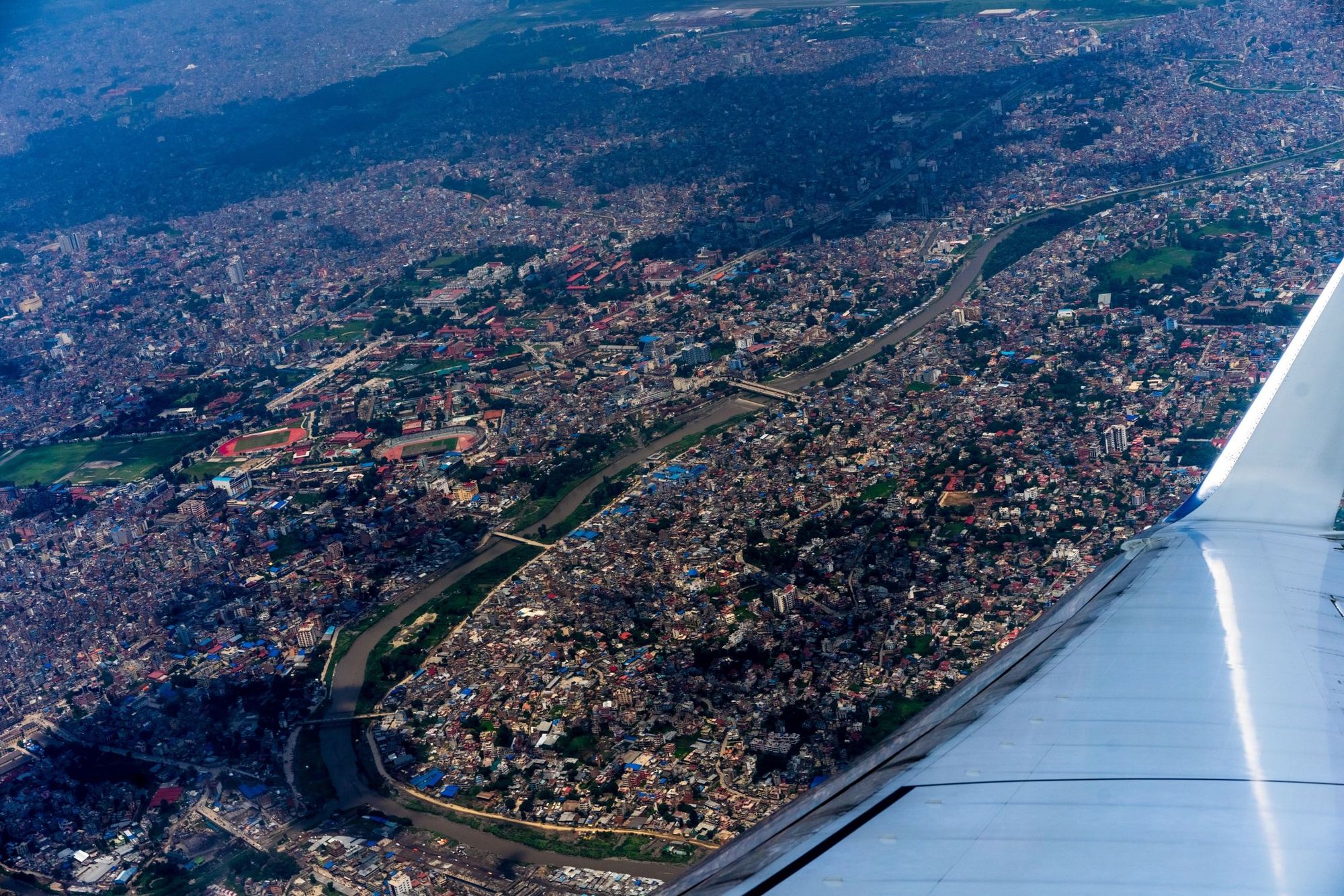 By Train
Kathmandu doesn't have a train station, and the only railway line in Nepal is located some distance away. There is now a cross-border train service between India and Nepal - you can travel from Jainagar, India, to Janakpur in Nepal - from here it's a seven to 10 hour bus ride to Kathmandu (or a 25 minute flight).
By Bus
Most travellers fly into Kathmandu, but if you're visiting the city as part of a longer trip abroad, you might want to consider taking the bus from other places you're visiting in the region - we'd recommend private air-conditioned buses, rather than local ones (which will take longer and be far more crowded). There are direct private buses from Kathmandu to Pokhara (the gateway to the Annapurna Circuit) and to northern Indian cities including Varanasi (10-12 hours) and Delhi (30 hours). You can also get buses to and from Manthali (five hours), which is where you'll catch flights out to Lukla, the startpoint for many treks in the Himalayas.
By Plane
Tribhuvan International Airport - also known as Kathmandu Airport - is located in the capital, and the largest in Nepal. It has direct flights to 44 destinations in 18 countries (including 18 domestic flights) - none of these, however, are in Europe or the Americas. If you're flying to Kathmandu from the UK or the US, you'll have to take a connecting flight from the Middle East - Doha is a common transfer hub.
Inspired? Check out our adventures in Nepal, which begin and end in Kathmandu.