Last summer we sent our friend, Much Better Adventurer and noted photographer Ren Rox, out to discover Sweden and paddle the delights of our kayaking and wild-camping adventure around the Saint Anna Archipelago. Ren reluctantly returned home raving about the sunsets, scenery, and kayaking with a bunch of strangers. This is her photo story…
The Saint Anna Archipelago (or Sankt Anna) is a maze of 6,000 islands, islets and reefs best experienced by kayak. Because of Sweden's 'Right of Public Access' concept, visitors are allowed to roam free and pitch a tent wherever, as long as you respect and protect the wild. As a result, it's impossible to have the same adventure twice.
This is a visual account of the five days I spent in Sankt Anna, Sweden, enjoying memorable sunsets, eating delicious food, feeling free and at home with a group of strangers, and gliding on a kayak for the first time in my life.
Words and photography by Ren Rox.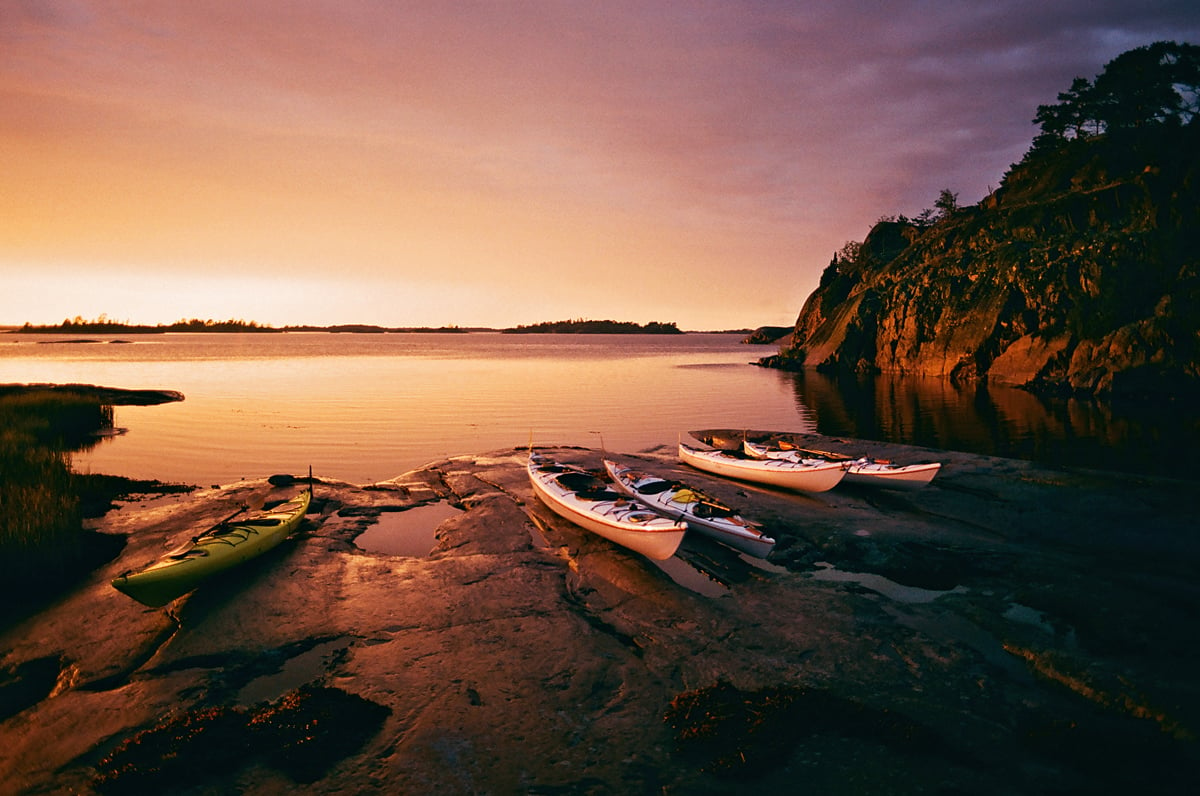 Quiet scenes from Friday evening. With our kayaks parked after a few hours of rain and grey, we witnessed the mother of all sunsets (and this is coming from someone who grew up on an endless, Atlantic Ocean, west-facing beach, where pink and orange evenings are the standard).
The light was warm and its colours lasted for hours, ending in a crazy sea of lilac, mirrored in the still water and dozens of tiny pools created by the storm on Sankt Anna's 1,900-million-year-old gneiss and granite rock. With a mixture of old bedrock and a geologically young landscape (the tender age of 10,000 years) you are taking in a part of Earth's history alongside the outstanding view.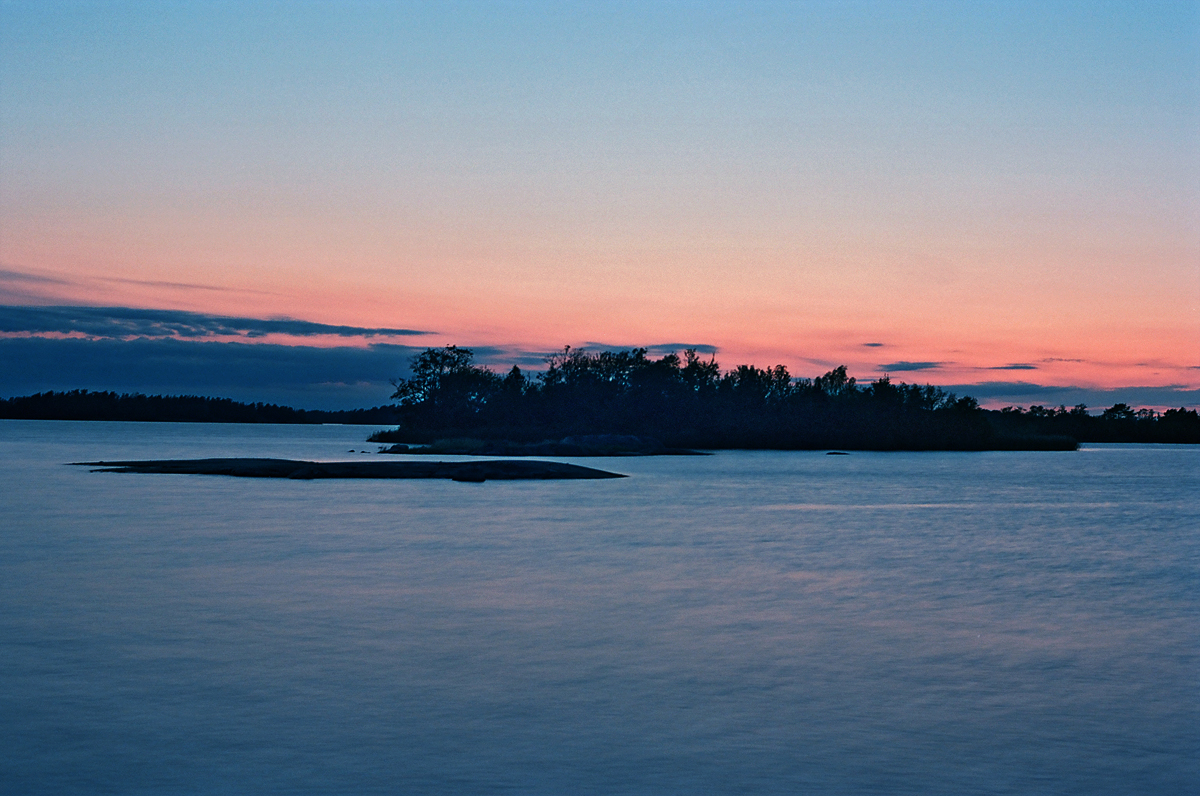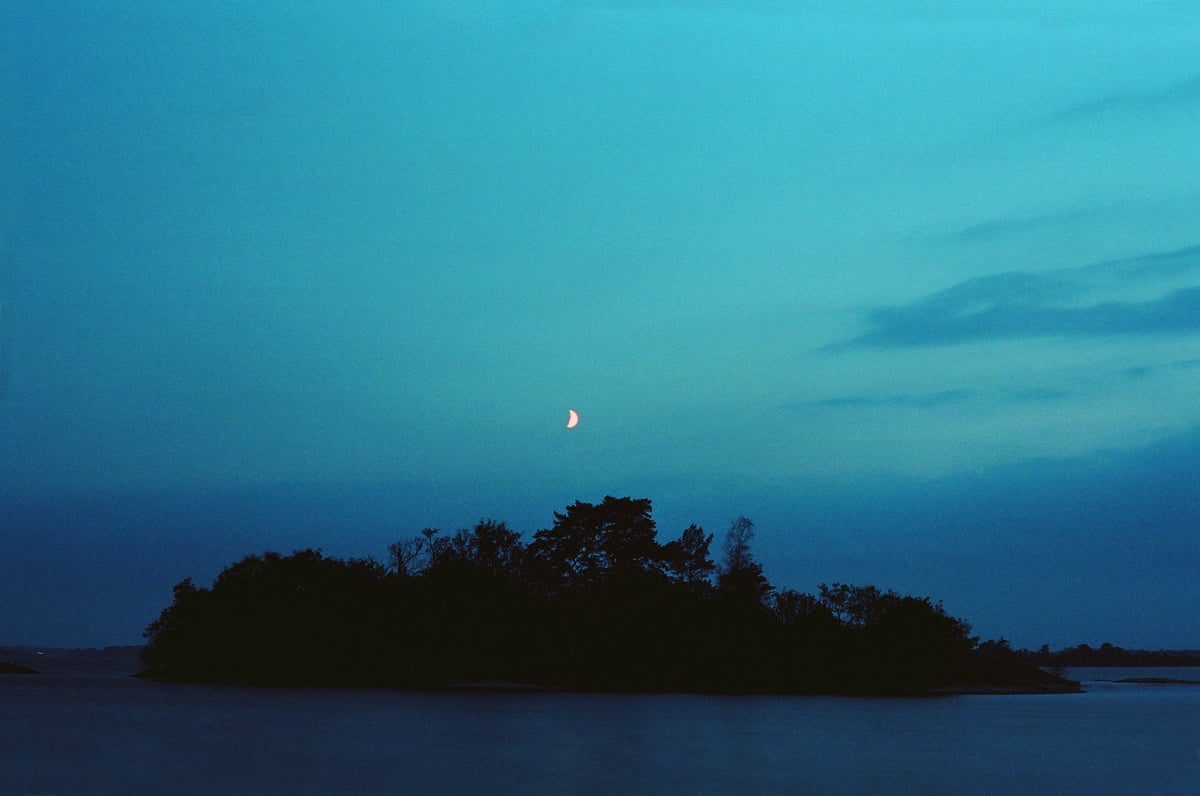 After sunset came the longest blue hour. Everything turned turquoise above and below. We lay awake on the rocks waiting for shooting stars under a red crescent moon. I was lucky enough to see three. Saved two for later. Made one wish. It was the first night. I camped on granite close to the shore, tent covered in fairy lights. Nothing to think about. We stayed at Häradsskär for another day and night, woken up by morning birds and the sweet smell of breakfast.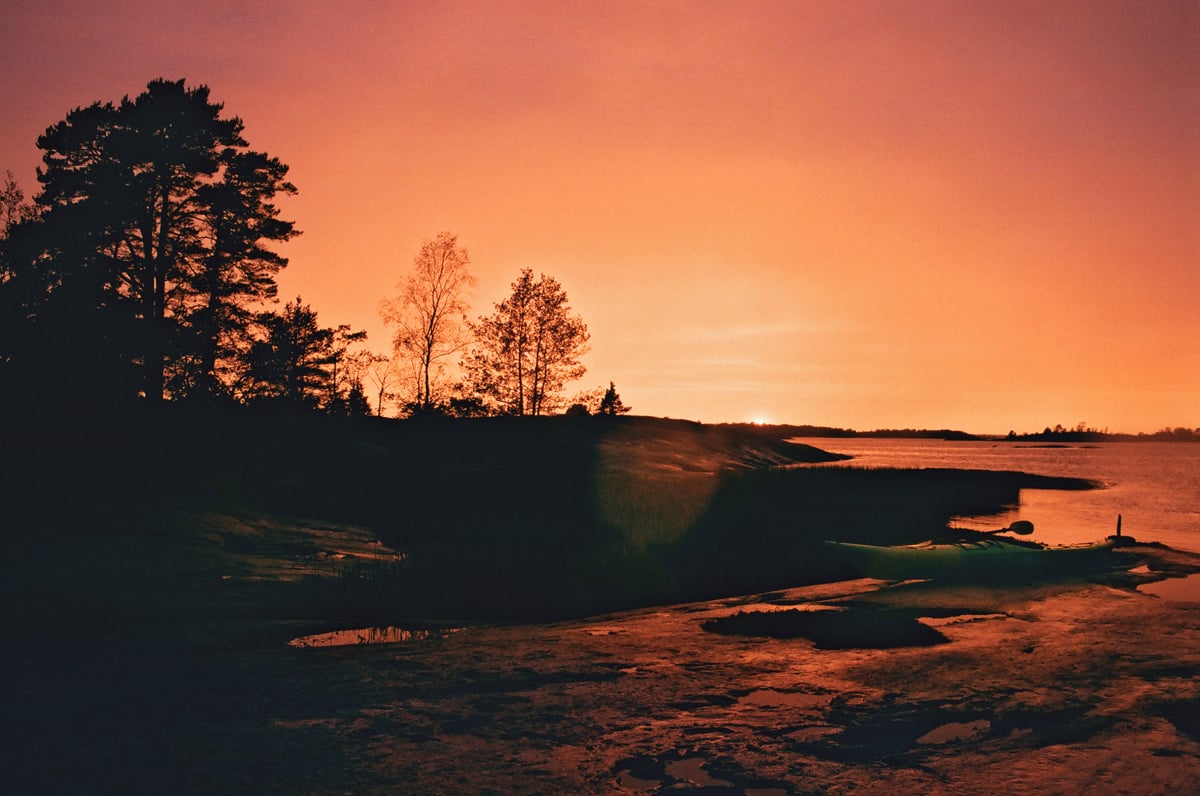 Here lies Esra Tew, Liz's yellow single kayak. You'll have to read the name backwards to figure this one out. Just so you understand what a class act Liz was, here's some background information: a retired nurse in her 50s, she left her non-outdoorsy partner at home in Tasmania to come kayaking in Sweden with a bunch of strangers.
She was the life and soul of the party, telling stories and jokes that would make us cry with laughter while also looking after everyone with the greatest care. You always pray for someone like Liz in an adventure group. We were so lucky to meet her.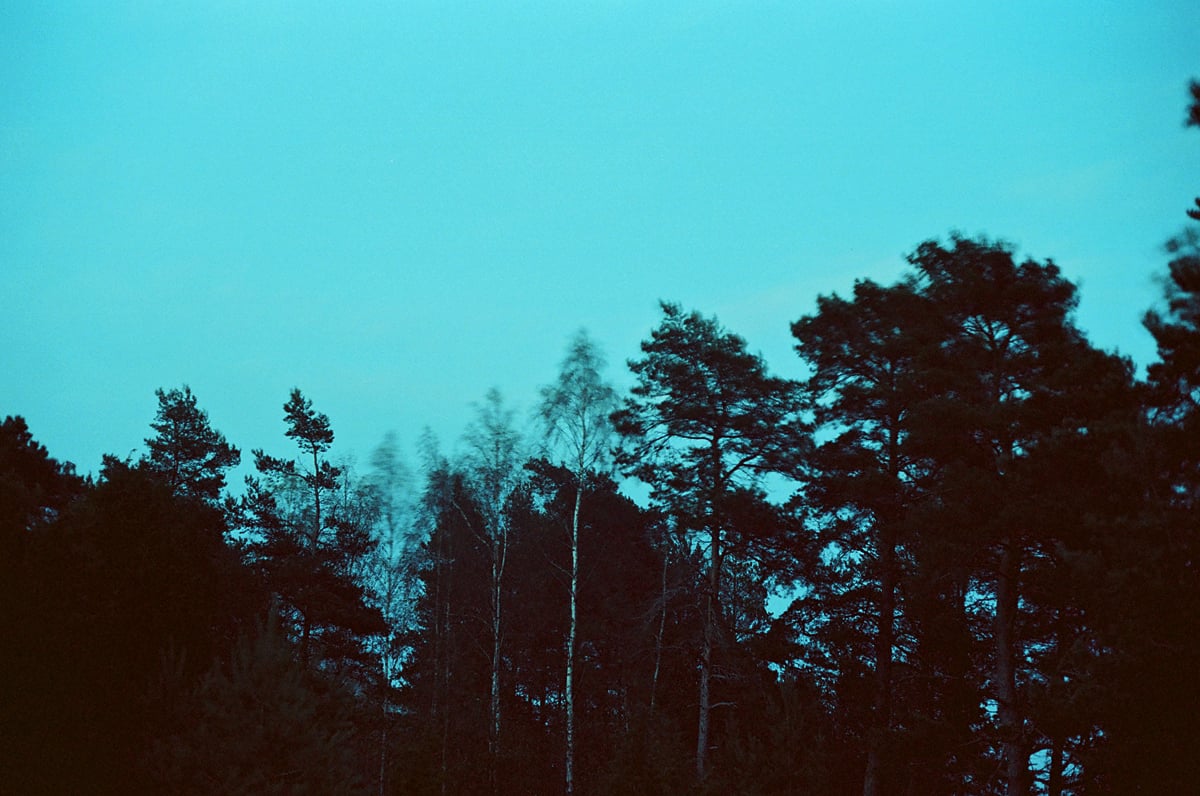 This is an attempt to capture the sound of birch trees in the wind mixed with the chants of tiny insects and the soft back and forth of the water. Citronella in the air. It was our second night, still camped at Häradsskär, our own private island. We had kayaked against strong winds in the afternoon but everything became still before midnight.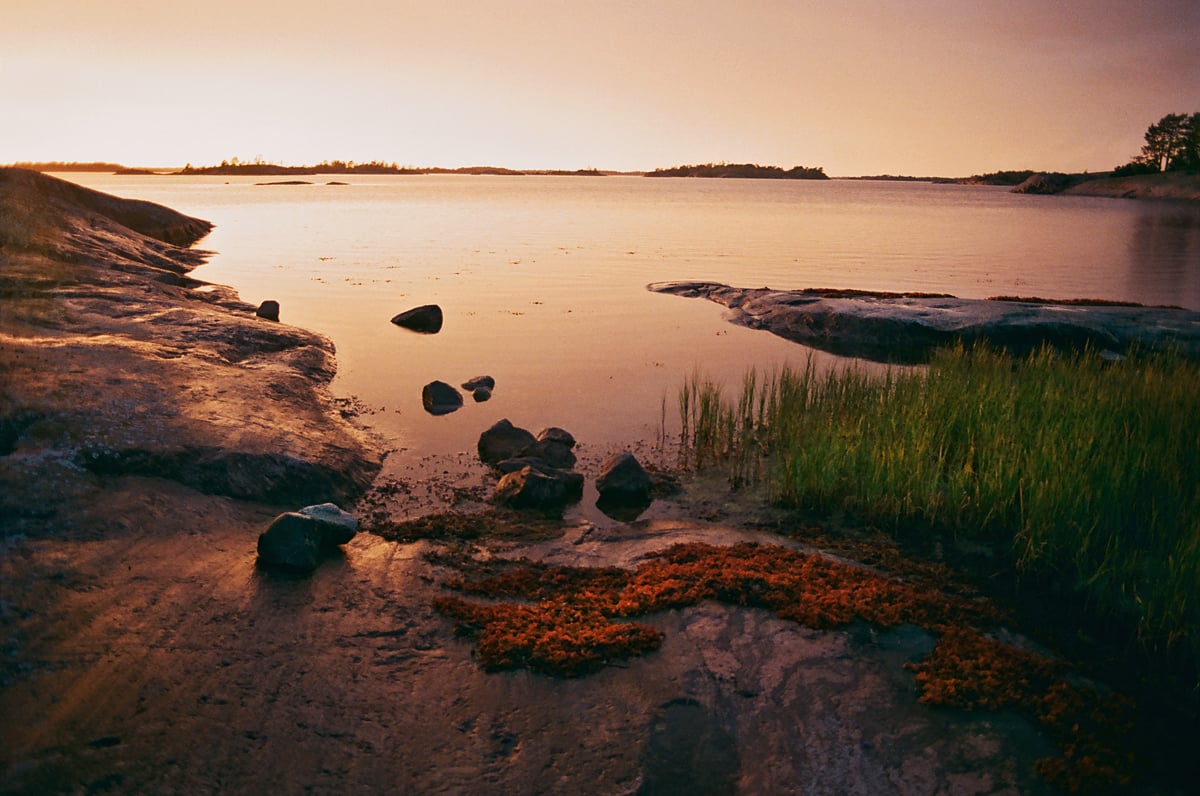 Although you can't call Sankt Anna the wilderness, there's a real feeling of being out in the wild. This was one of those rare moments when everyone came to the shore and started taking pictures in awe without uttering a word.
The island is Västra Örholmen, an idyllic spot where we spent one rainy night sharing stories and collecting rainwater under the tarp after dining nachos con carne and a ricotta-cheese-whipped-cream-cardamom-vanilla-sugar-cloudberry dessert that I had strict orders to finish in its entirety. When we set off the next morning there was no trace of the storm, just still water to glide on in our kayaks.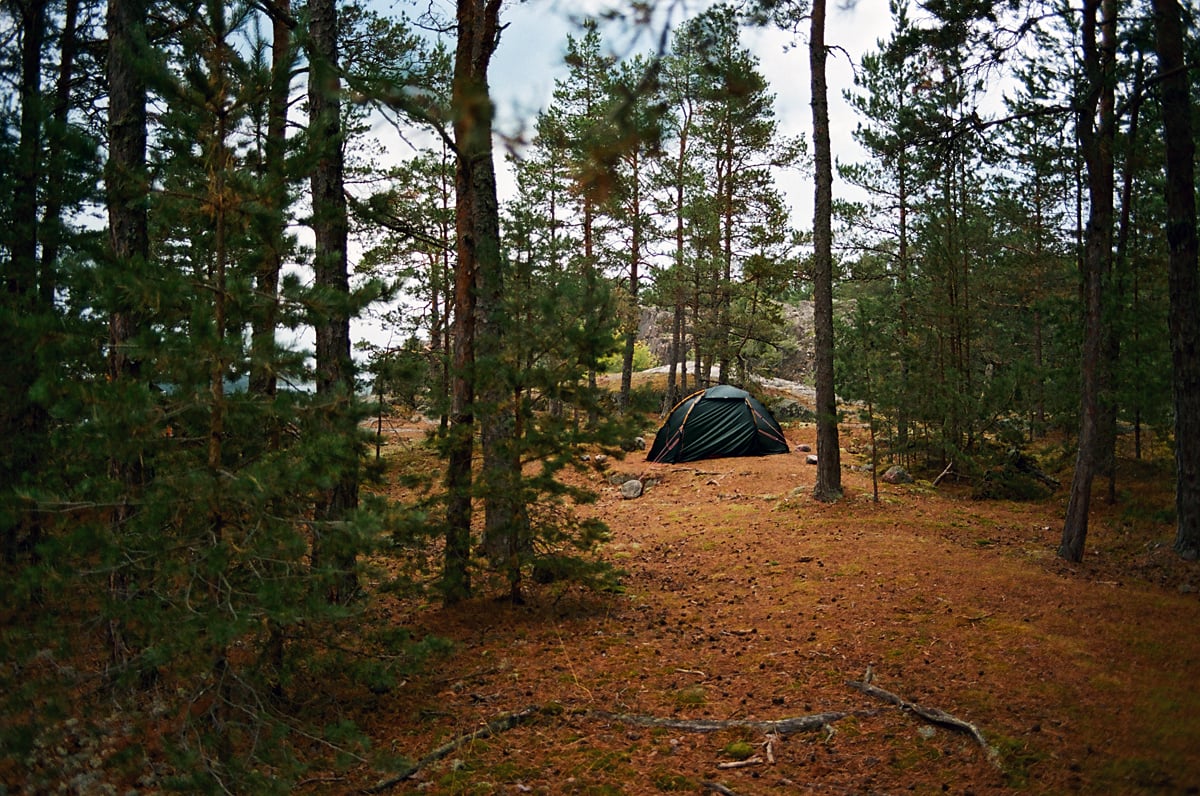 Tent = home. Wherever that may be. The luxury tents come furnished with an infinitely cosy inflatable mattress, soft sleeping bag and pillow, which are just the ticket after a long day of kayaking. We set camp on an immaculate spot nicknamed 'Paradise Island' on the last night, with such a reputation earned due to its long, sand beach guarded by pine trees. It was impossible not to jump in and swim with the thousands of moon jellyfish that inhabit this part of the Baltic.
Our last dinner consisted of homemade stew and an outrageously good mint chocolate pear flambé. The last time I had pear flambé was at a fancy French restaurant as a teenager, so this was just beyond. Leaving this island was dreadful as everyone knew it was the end. Its real name is Skällö but it will always be Paradise Island. Wonderful views and the rent is free.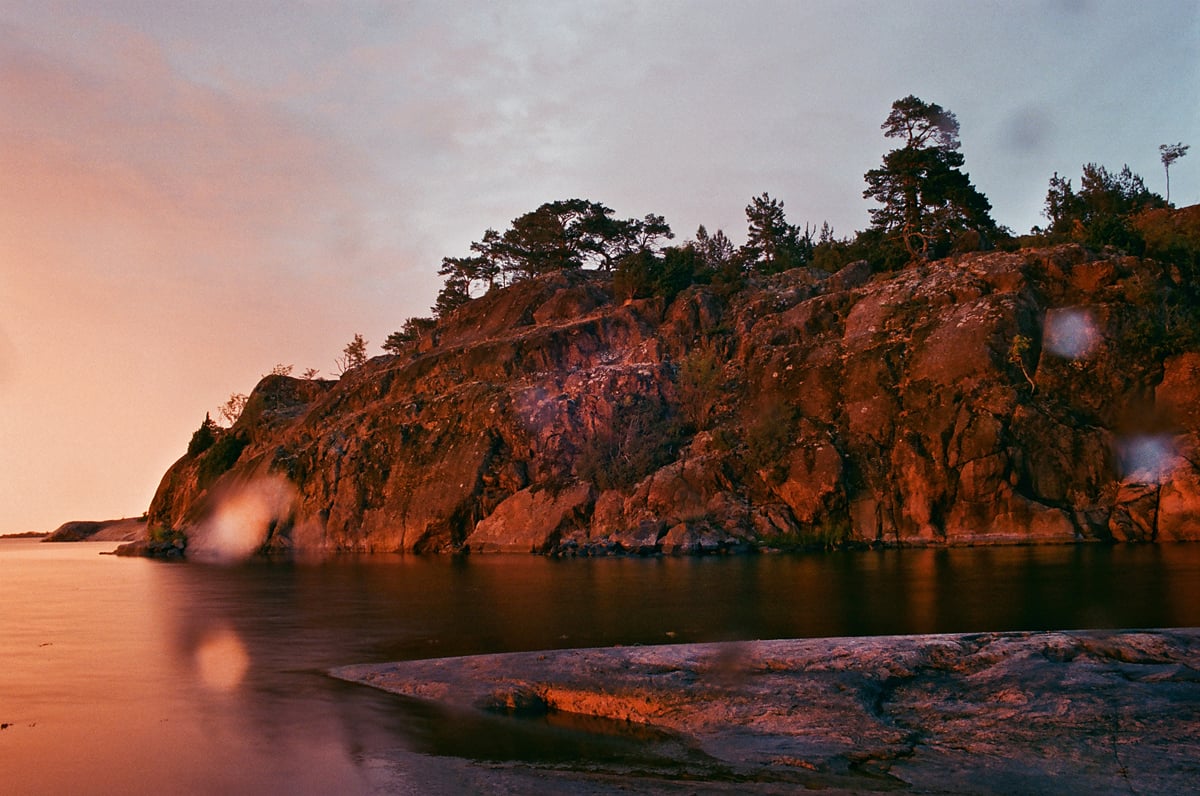 When the light turns a vivid red and melts with the rock like fire. Everywhere you look there's a different colour you've never seen before. That's enough for me but a reliable source tells me there are other reasons to visit Sankt Anna…Over 6,000 islands to choose your private home for the day, infinite routes along a maze of islands and skerries with very little sea traffic, which make the archipelago a true paradise for both beginner and experienced kayakers.
Sometimes the seals come to say hello and swim along as you paddle. Sometimes ospreys and white-tailed eagles fight over the same fish right in front of you.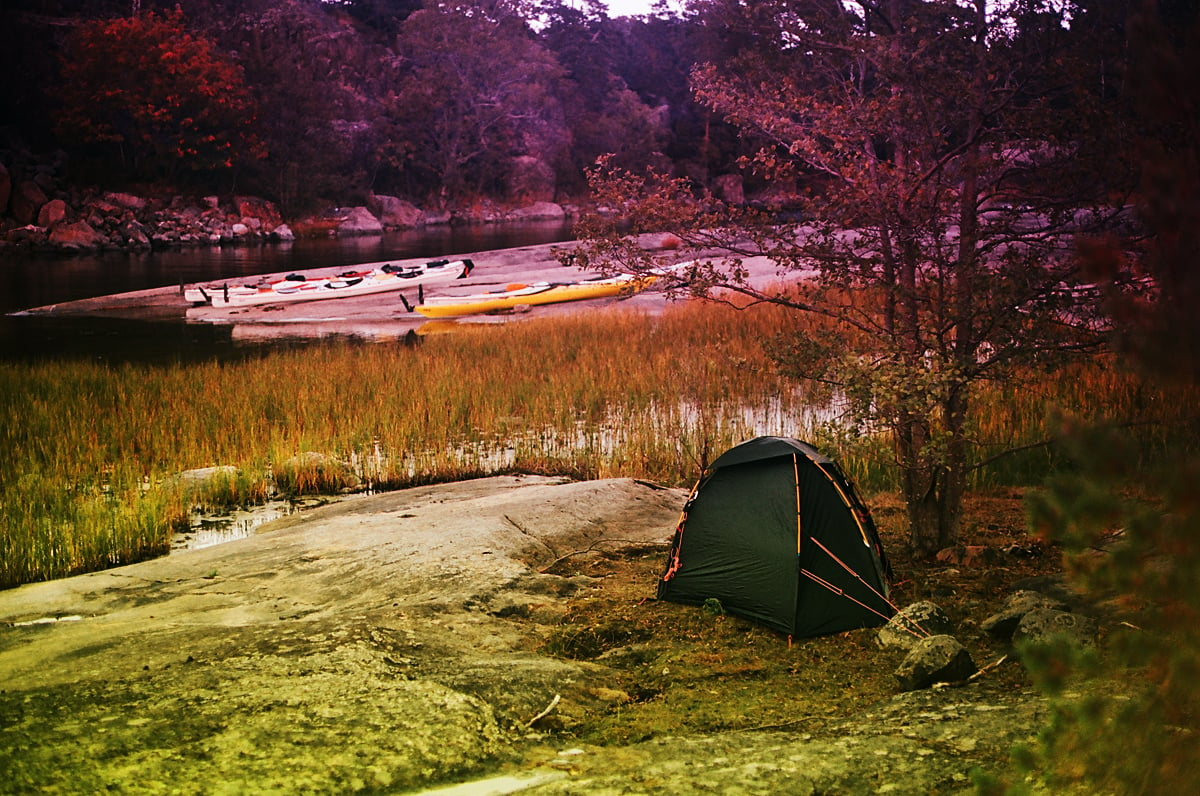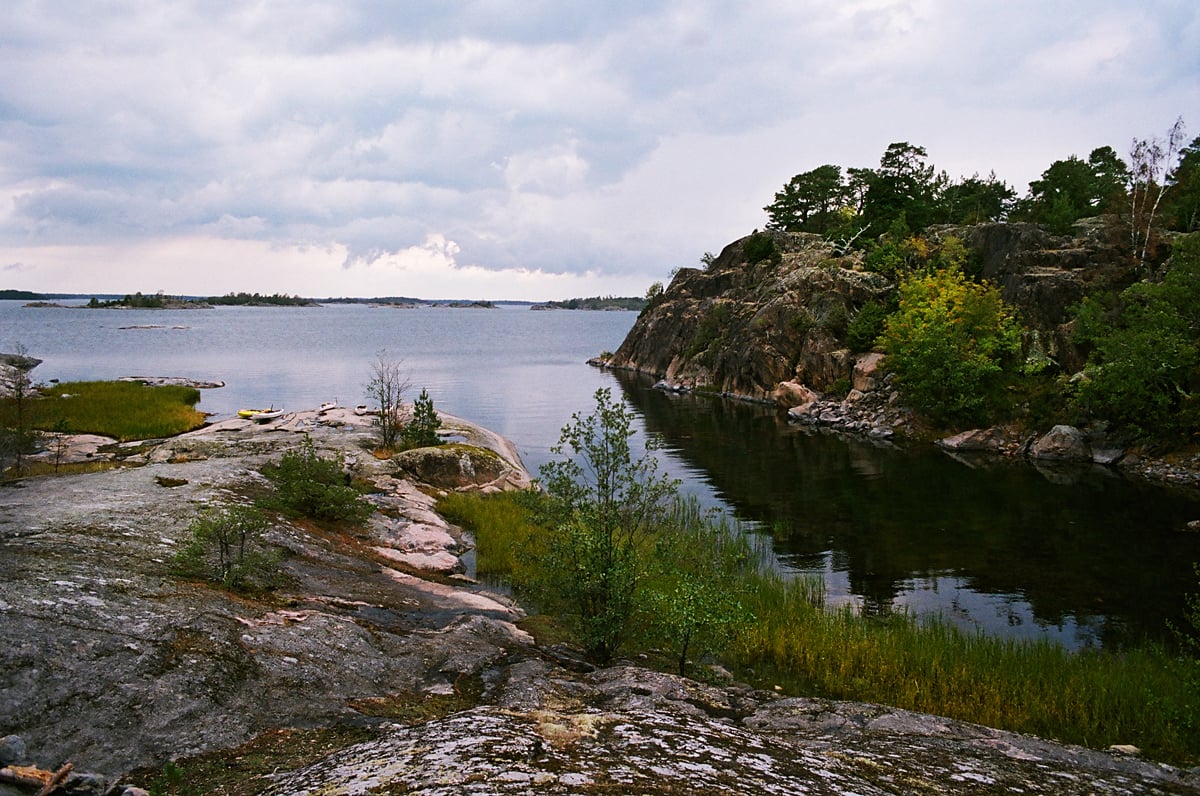 Sankt Anna is one of those lesser-known truly magical places that you will always long to return to, and this is not the sugar high talking. Everyone goes back. With a colourful diversity of plant and animal life on top of delicate landscapes, it has been widely regarded as one of Scandinavia's best kayaking destinations.
Another reason to keep visiting is the ever-changing scenery, with the land rising by 2-3mm annually and new skerries appearing in the outer archipelago, and the mainland fusing together with the western islands. If you have never been on a kayak before or have been struggling with the daily grind of life and feeling free as of late, please do yourself a favour and go.
Feeling inspired? We are no longer running this trip in Sweden, but you can check out our range of hand-crafted kayaking holidays with only the best local hosts.