Our Lunchtime Cinema pick for September is 'New Life', a short film directed by Chris Prescott of Dark Sky Media, and presented by The North Face. The 25-minute watch follows the journey of Caroline Ciavaldini and her husband James Pearson, both accomplished professional climbers, as they prepare to welcome their first child into a world that revolves around climbing, performance and outdoor exploration - and a world where happiness and fulfilment is often dependent on risk.
"It's this fine balance," Ciavaldini says, in the film. "Get the most out of life - but also try and stay alive." Watch 'New Life' below, and then scroll on to read our interview with filmmaker Chris Prescott.
Filmed between France, Italy and the UK, 'New Life' is a powerful, inquisitive film, which chronicles the personal conflicts that come with pregnancy, motherhood and parenthood. Caroline and James are professional climbers - meaning both their passions and livelihood revolve around a sport which is inherently dangerous, in a modern society which stigmatises risk.
"We were a bit unsure about what the feedback would be," admits director Chris Prescott. "We were braced for it to be pretty negative. It's an interesting subject because there's very much a focus on keeping kids safe [in our society], and minimising exposure to risk. Obviously that is important - but the idea here is that exposing kids to risk, in a managed way, is actually quite important.
"We were worried that people would react quite negatively to that idea, but it's been a really positive response, and people seem receptive to the idea."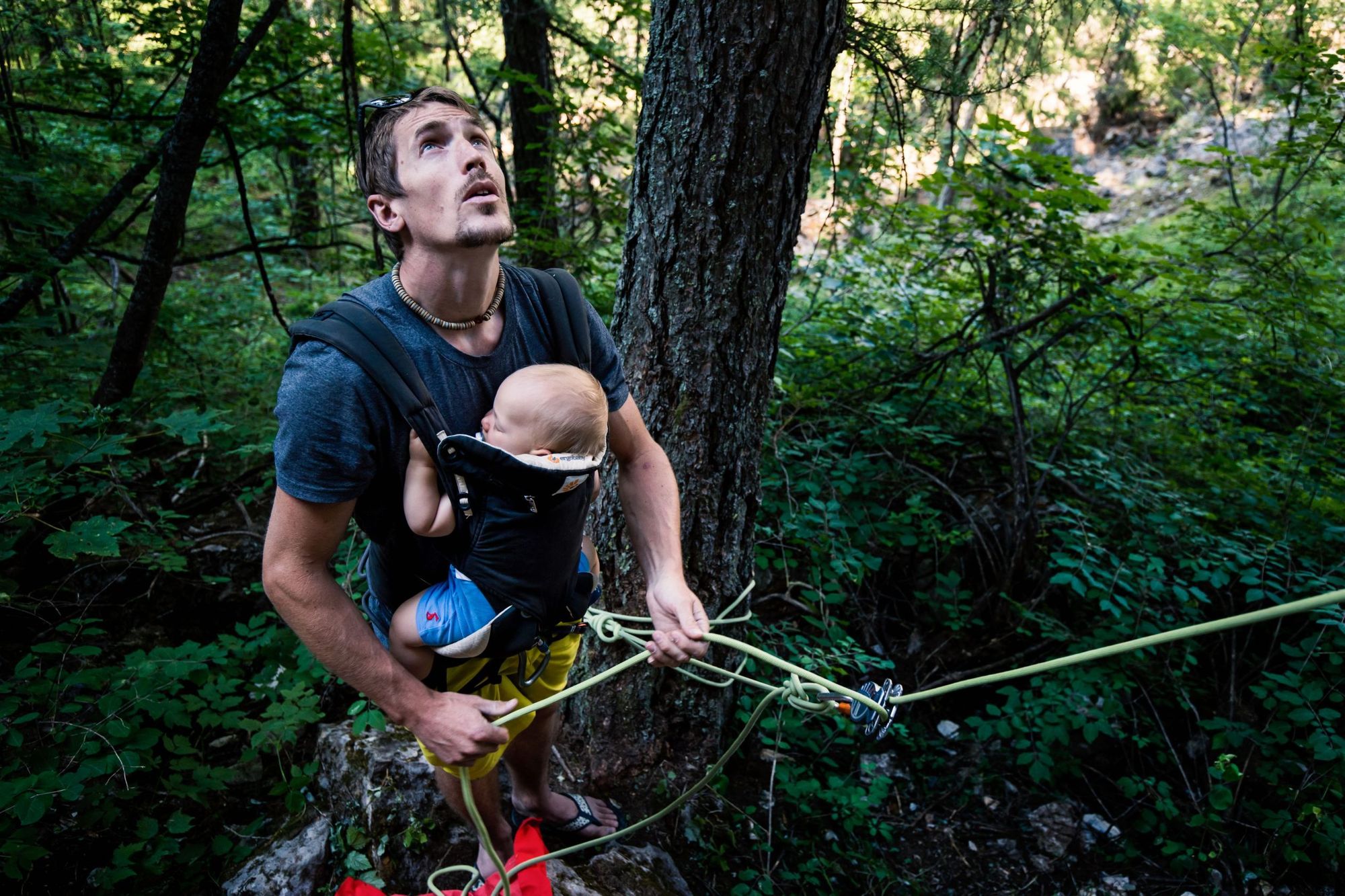 Chris had worked with Caroline and James before, directing 'Shifting Dreams', a film centred on Ciavaldini making the first female ascent of Voie Petit, an 8b multi-pitch climbing route in Chamonix, in 2016. Prescott had the idea for 'New Life' after hearing Caroline was pregnant, though no narrative was initially set for the film.
"As a documentary filmmaker, more often than not, the story ends up being completely different to what you expect it to be," says Chris. "When we had our first shoot, in James and Caro's house in the south of France, it became quite obvious that this discussion around enjoyment and risk was an interesting one.
"It's unfortunate, but it happens quite regularly that people who do this kind of thing [climbing/mountaineering] die and leave kids behind. So there is definitely a balance between the enjoyment of risk-taking and being a responsible parent - and looking at the effects that can potentially have on your kid."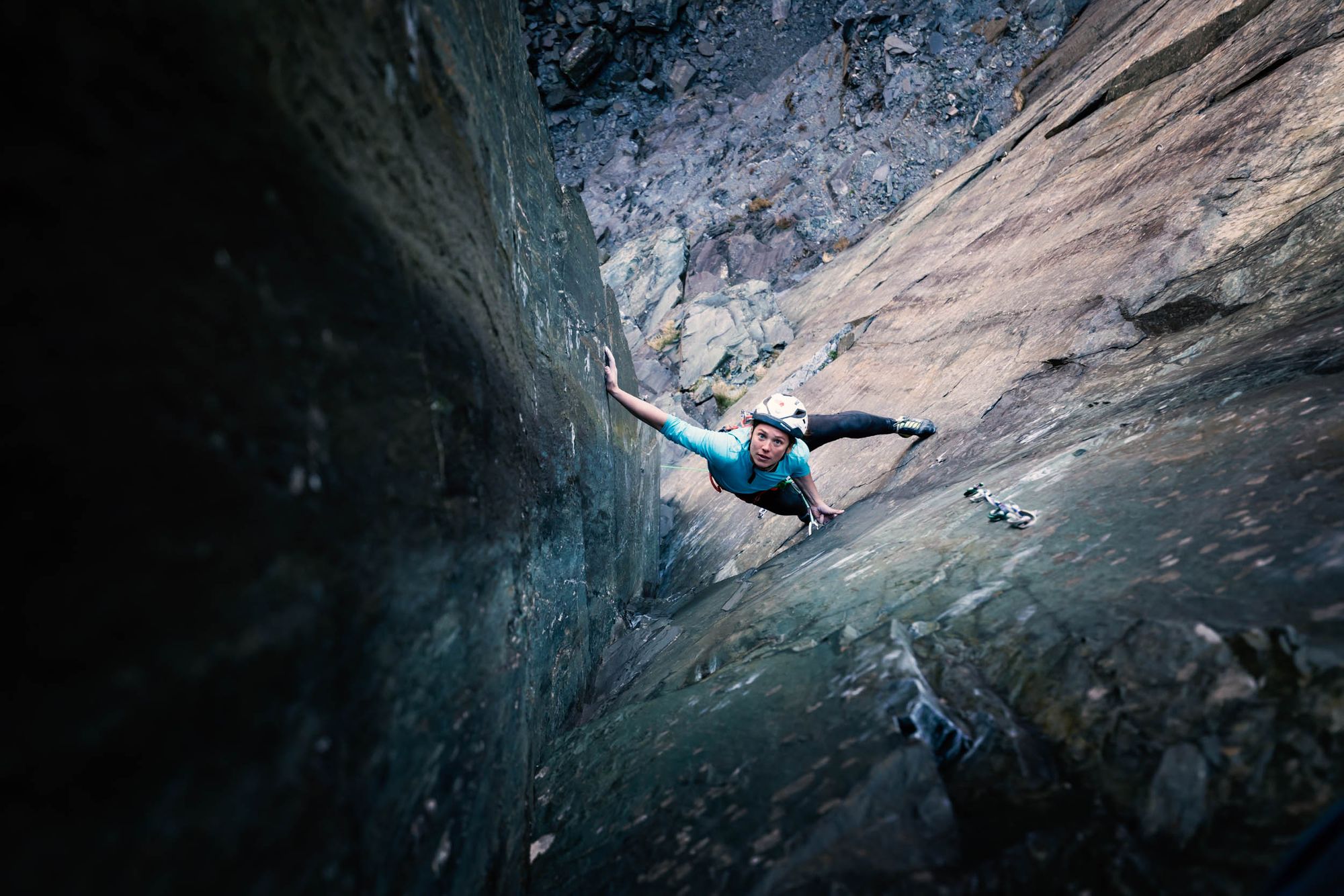 Caroline is a thoughtful, self-reflective protagonist, and throughout the film, we're asked to consider and question our preconceived notions about what being a mother or parent should mean - and how parents should strike a balance between ensuring their own happiness and the happiness of their child. Ciavaldini talks frankly in the film about her mother, who sadly took her own life.
"They gave me everything but they didn't give themselves anything," Caroline says in the film. "I think if you're a happier parent then you get a happy kid."
Chris says: "Caro's background is in competition climbing, and she's always had this very clinical approach to absolutely everything. Having spoken to her about it quite a bit, when her mum was sick, suffering from depression, [Caroline] was very heavily involved in competition climbing, and she actually had a mental coach that essentially coached her through the idea that her mum might not be there.
I think if you're a happier parent then you get a happy kid.
"I think because of that, she's quite clinical about the way she talks about what happened. Obviously she cares very deeply about it, but she speaks in a very matter of fact way, and is quite open when discussing her feelings."
The timescale of the film - with interviews with Caroline and James taking place during Caroline's pregnancy, after Arthur's birth, and months down the line - allow us to see how the couple's opinions change (or don't) regarding parenting.
"I don't think Caro's feelings changed, particularly," Chris says. "I was quite impressed to see that, actually. Before Arthur was born, Caro would talk about how their lifestyle wasn't going to change, and I was thinking 'you have no idea how hard being a parent is going to be'! But now, they've had the time to adapt to having a kid, and they're still climbing all the time. They still travel a lot and Arthur sleeps in the van, and it's pretty much what Caro wanted it to be."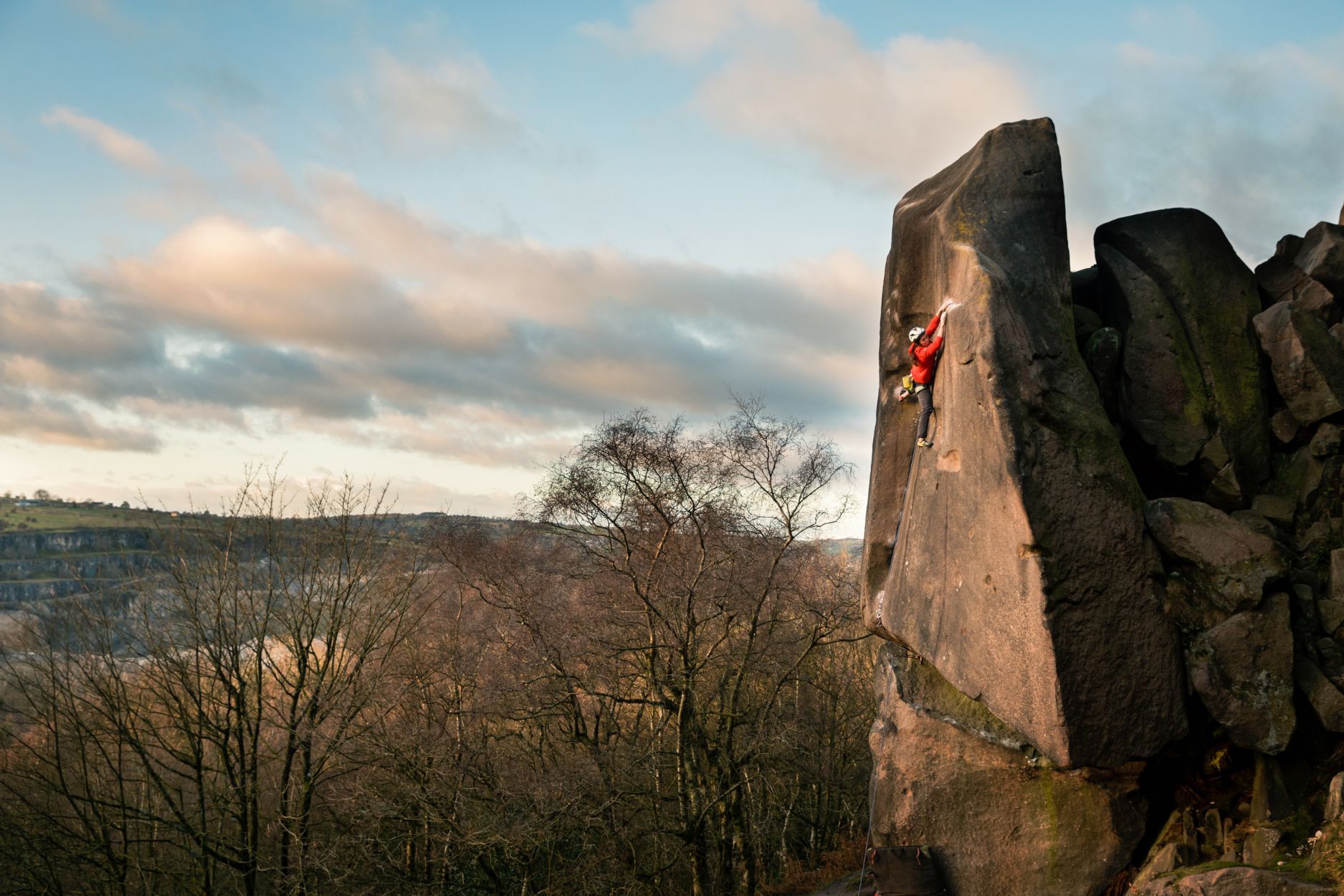 "I think James - his attitude to risk has maybe changed. One of the final things we filmed (that didn't actually end up on the film) was James climbing a route called 'Harder Faster' in the Peak District. It's only had three ascents, and it's not been climbed in 20 years, because it's just so dangerous. Essentially the crux - the last move - if you fall off you'll hit the ground from 20 metres. He was still willing to do that, so he can't have gone away from risk too much! But he has become a lot more calculated in the risks that he takes. Whereas before he'd maybe just jump into doing these things, with this route he spent far longer than he normally would practising it and making sure everything was exactly right."
Ultimately, where 'New Life' excels is in opening up a conversation that still remains taboo in many parts of modern society - and in exploring not just the joy and beauty of parenthood, but the conflict that comes with it.
"There's this societal idea that when you have kids you have to sacrifice your own enjoyment and your own life in order to completely focus on your kids," says Chris, "I think that even personally, I've changed my perspective on that now. You can still continue to do the things you really enjoy doing, and do it in a way that allows you to show your kid that these things are important to you.
"Having Arthur has changed their [James and Caroline's] perspective on risk. But that risk is still important to both of them, it just has to be considered, and it has to be in a way that enriches their lives."
Inspired? Check out our range of mountain climbing holidays now!