During lockdown, we all found ourselves looking closer to home for adventure, but that didn't mean that it wasn't possible to discover exciting new routes. In their new film 'Explore Your Boundaries', round-the-world cyclists Mark Beaumont and Markus Stitz demonstrate exactly that, mapping out new trails along Scottish council boundary lines, inspired into innovation by their lockdown restrictions.
"When your options are limited, it brings out a level of creativity," Beaumont told us. "You're forced to find routes in places you normally would never go."
Watch the film, then scroll down to read our full interview with Mark Beaumont.
Mark Beaumont is a household name in the cycling world, perhaps best known as the fastest person to ever circumnavigate the world on a bike - a feat he achieved in 78 days, 14 hours and 40 minutes. "All of my rides have historically been global," he tells me, from his home in Edinburgh. "While I've trained locally, I've never really thought about pioneering routes locally."
Beaumont has cycled around the world twice, ridden the length of the Americas and Africa and gone from Land's End to John o'Groats countless times. "My last project before lockdown was to do the world's longest descent, down Ojos del Salado, the world's highest volcano," he says. "But it's always been about pushing myself physically on interesting routes. My interest has always been in creating routes, rather than riding events. That came in useful in lockdown."
When your options are limited, it brings out a level of creativity. You're forced to find routes in places you normally would never go.
When Scotland entered lockdown in March 2020, residents weren't allowed to go outside their council boundaries. Mark became interested in the arbitrary nature of these boundaries, and the manner in which they were drawn.
"I've always been able to go wherever," he says. "So this idea of having our travel curtailed had me asking - how far can I go, and what am I allowed to do?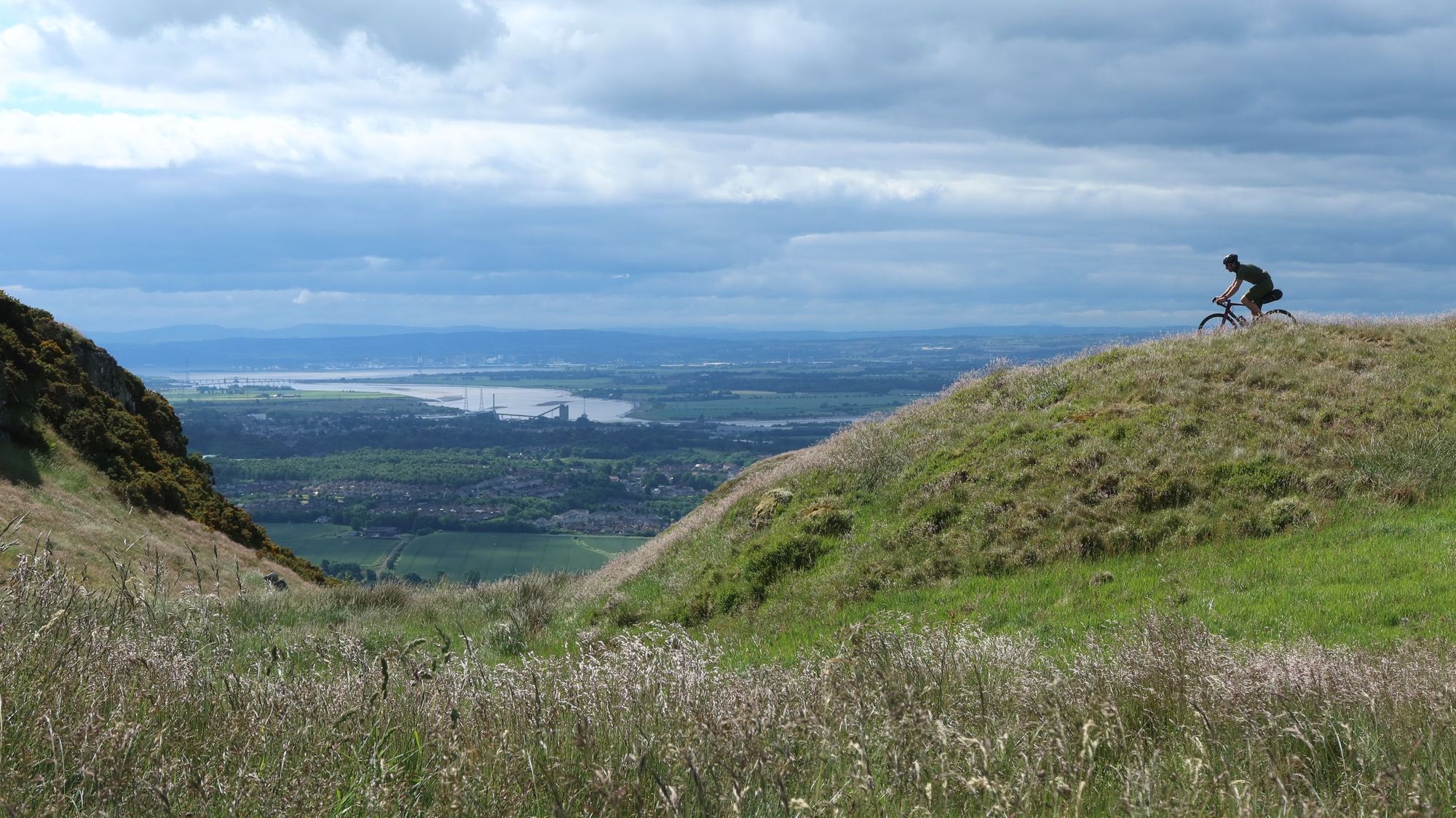 "Some of the council boundaries are created through geography - hills or rivers - but some are seemingly arbitrary. The only reason most people actually know what council they're in is because of their postcode or the colour of their bins. When you actually download the GPX for all of the council boundaries and start to find the routes closest to the edge, from big tracks through to sheep trails, you come up with some really interesting routes."
The boundary lines idea was soon born. "There was a need to find routes in places where you normally wouldn't ride a bike. There would normally be no reason to go to these places unless you were trying to join the dots. It's been a really interesting concept."
Beaumont was inspired by friends Jenny Graham and Calum Maclean, who recently completed the UK's longest straight-line hike across the Cairngorms.
"It's about keeping that sense of mischief," says Mark, "and wanting to take a more interesting path. I'll do that if I'm going to the pub, let alone cycling around the council boundary. I have still got that sense of wonder. I've still got that sort of childlike want to walk along the top of a wall rather than walk along the pavement. I think that not losing track of that is key.
"I often choose running routes based on landmarks, whether it's a mural trail in Glasgow or churches in Edinburgh. It's not just about going on a 20km run, it's trying to find a way between here, there and everywhere. In a daft way, you're giving the route a purpose. It's a made up purpose, meaningless to anyone else, but it creates a narrative for the journey."
If you can go anywhere, you weirdly tend to limit your options...
Mark continues: "The council boundaries are wiggly and bizarre at times, but they also join up really, really interesting bits of geography - hill lines through the Pentlands, or through the Ochils, or along the edge of rivers or estuaries. So even though at times they are a bit haphazard, they do allow you to join up some bits of landscape which are just beautiful to ride through, whether it's ridgelines or valleys. It turned out to be quite a nice way to explore places that you want to go to anyway. You're just creating a reason to go there."
With international travel off the table, local rides took on new importance. We were encouraged to look at the familiar with the unfamiliar gaze of a tourist.
"I think gravel lends itself more to that than road cycling," says Mark. "When you're doing these big gravel rides, you're inadvertently pushing yourself pretty hard as an athlete, but you don't define the routes by your power output or thresholds. It's much more about the views and the memories and photographs and curiosity. So it's a completely different lens to go on a bike ride.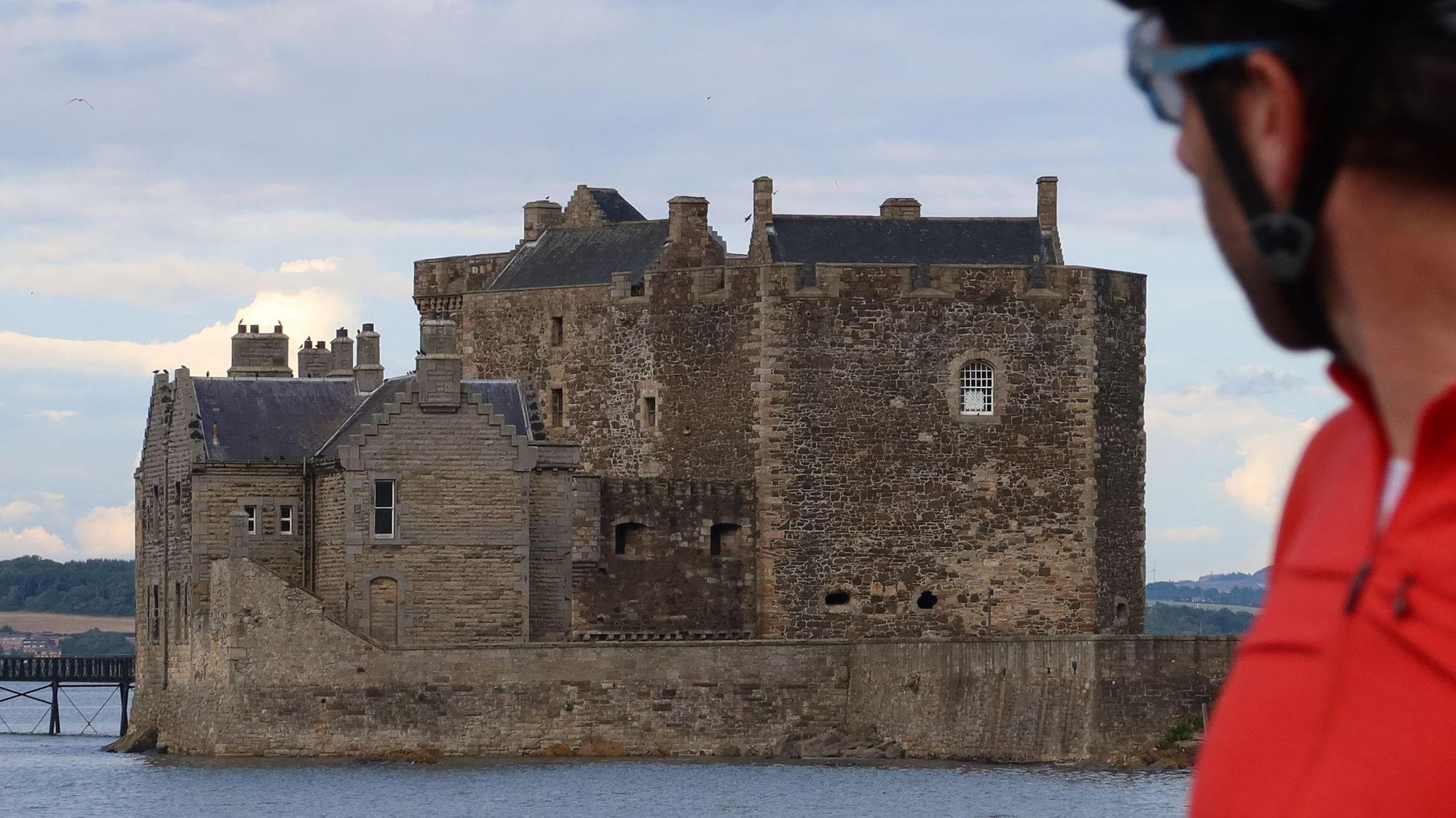 "If you can go anywhere, you weirdly tend to limit your options and do the things you normally do. You go to the road you're most familiar with or the parts of the country you know the best, or that have a reputation. We've ridden five of the routes so far, and even within those five, we've ridden through places we would never otherwise go through. Nobody else is really riding these trails."
The 24 routes range from 30 miles to 315 miles, with some taking a day or two and others best samples over a week. As few adjustments as possible were made to the GPX routes.
"They really were as close as possible," says Mark. We've since made amendments to them based on what we found on the ground but using Komoot, we got a pretty good idea before we went. If we had a choice to go down an interesting trail we would, but it's not like you're anywhere near trail centres or anywhere designed for cycling. So it's more a case of being creative. And, finding the best sheep tracks or walkers' paths. That's the wonderful thing about the right to roam in Scotland. Clearly, this would be harder in other parts [of the UK]."
The main takeaway for Mark? "That there is adventure to be found close to home," he says. "You don't need to go abroad. You don't even need to go to the Isle of Skye or to Aviemore or Glentress. If you have a sense of curiosity, and a gravel bike or some fell running shoes, then there is stuff close to home."
Inspired? Check out the Explore Your Boundaries routes now, or browse our range of adventure holidays in the UK!