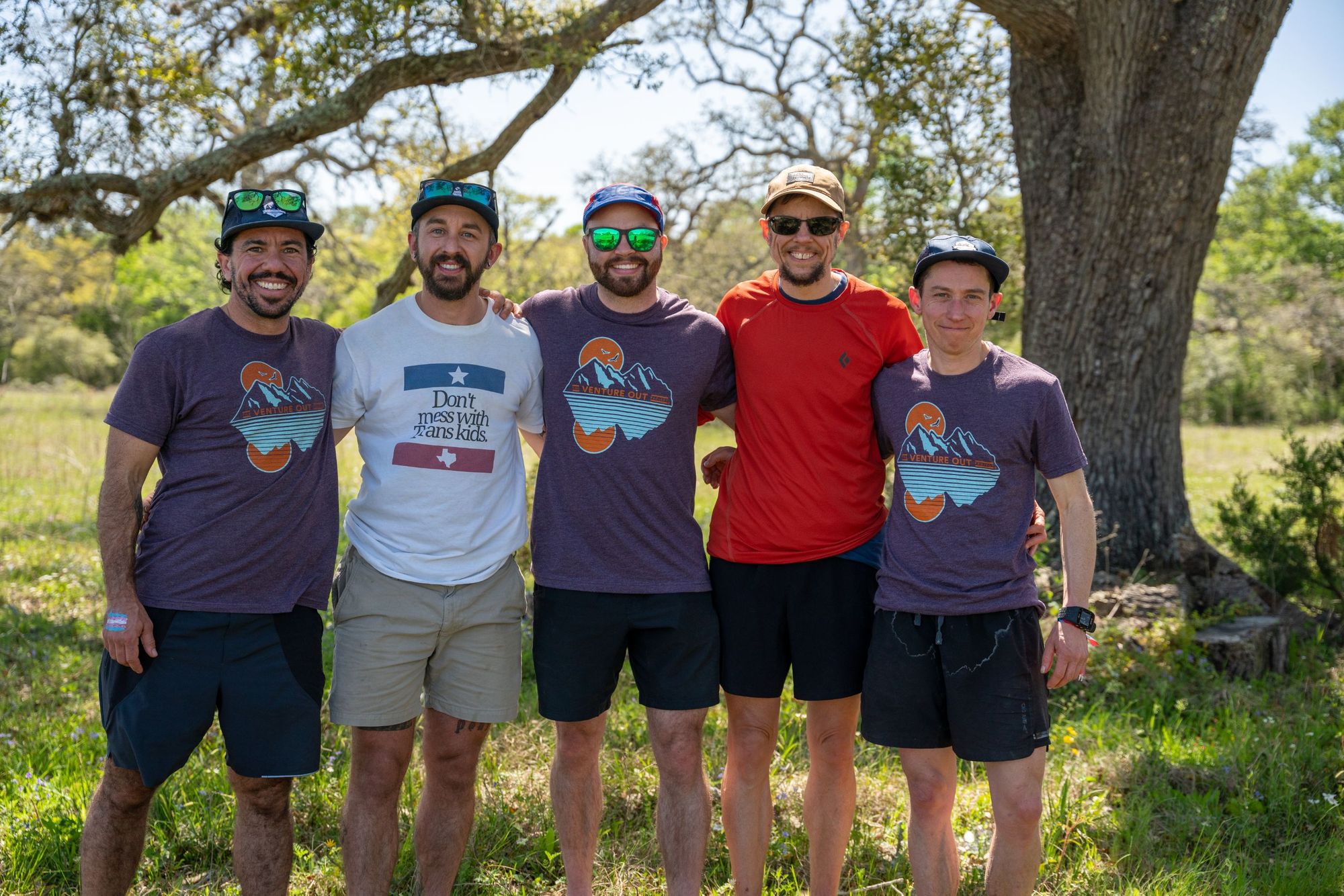 Miles to Go is a short film about a team of male trans runners in America. It follows them as they prepare to enter a trail-running race and explores the benefits and freedoms they feel from being outside.
"I wanted to make this film because we so often think of sport as recreational, but for me and so many people, it's actually vital to our existence because it's where we connect; it's where we feel embodied and empowered," explains Perry Cohen, who founded the running group.
We spoke to Perry about the outdoors as a space of connection, and the importance of trans joy in changing the narrative. Scroll down to watch the film and to read our interview with him.
Perry Cohen is Director of the Venture Out Project, a US-based organisation leading backpacking and wilderness trips for the queer and transgender community.
"In some ways, in this current climate, I feel fortunate that I'm not typically read as trans. It means I can make the choice to come out as trans only when I want to and feel safe. But it can also be really hard. Because of how I look and because my partner is a woman, in order to be seen as part of the queer community I have to justify that by coming out, often in very public ways," he says.
The outdoors has always been the place where Perry feels most at home; even when he's not leading an expedition you'll find him hiking, biking or surfing.
"It's become a place where I connect both with myself and others. I like doing some things alone in the outdoors, but mostly I love using it as a means to build community. It's where I've always made friends," he says.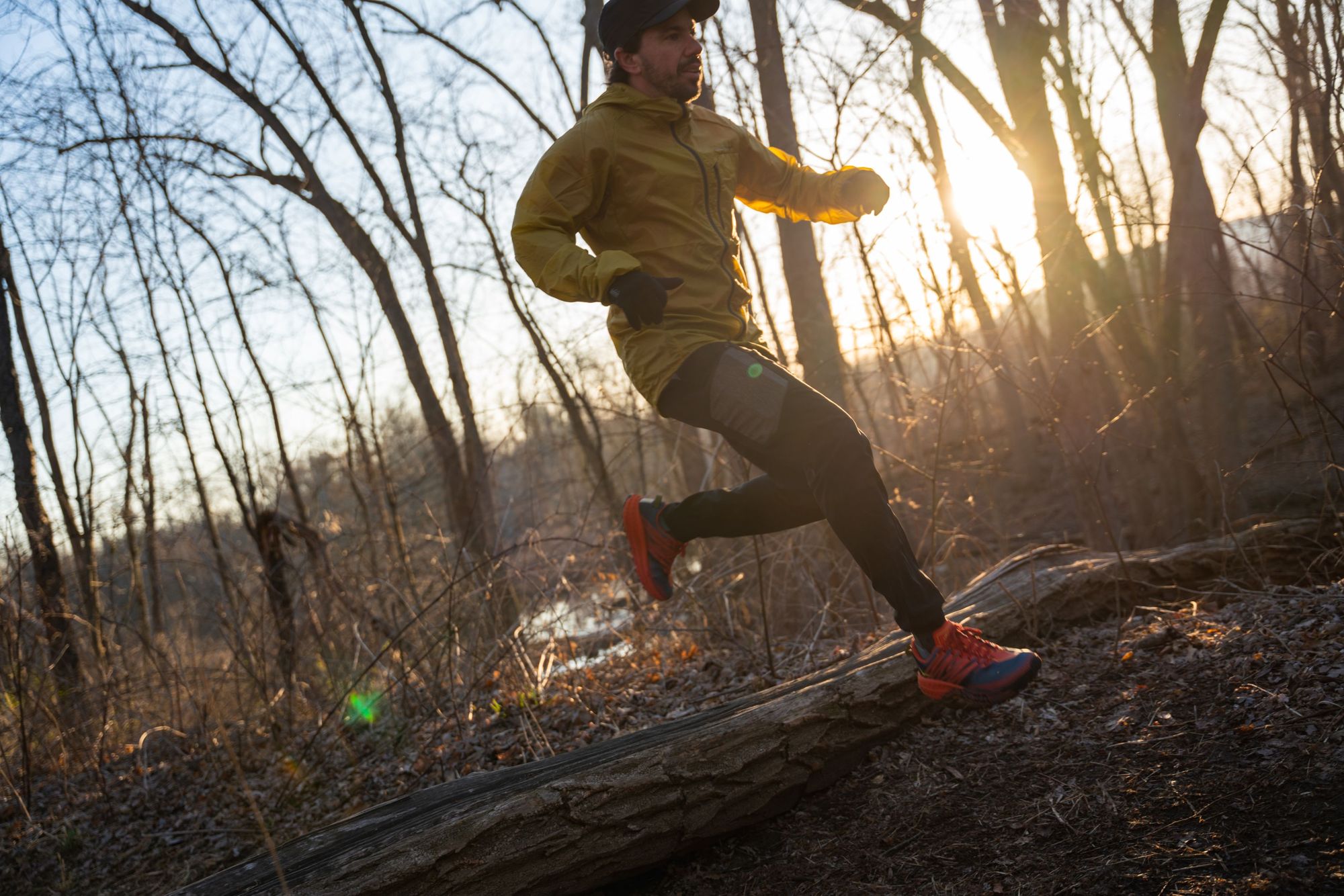 "Nature and the outdoors has this way of making you realise you are but a speck. My problems, in the grand scheme of the world, are so not important. Not that they're not real and valid, but nature has this way of giving you perspective.
"I also think that as a queer person, nature is perfect in its imperfection, and that has always been something really beautiful to me. We love the tree that looks different to all the others, or the rock that is unique, or the animal that's doing something different. I wish we could have that more with humans, that people would say being different was unique and beautiful," he adds.
Perry has spent years running on the road, and is a relatively recent convert to trail running, which allows you to get out into nature and has less impact on the body. It also, he adds, became a coping mechanism for anti-trans legislation and other transphobic narratives.
I think if you look at me most people don't know that I'm trans, so I have to choose constantly to put it out there and advertise it
"All of these bills started to come in the US, anti-trans everything, whether it was sports or schools, all sorts of discriminatory bills. I found myself running to deal with the stress and anxiety that was coming from seeing the news," he says.
The best way to fight back: change the narrative. Perry began to think about ways in which he could showcase and celebrate trans joy, instead of the narratives of tragedy more often used to depict the trans experience.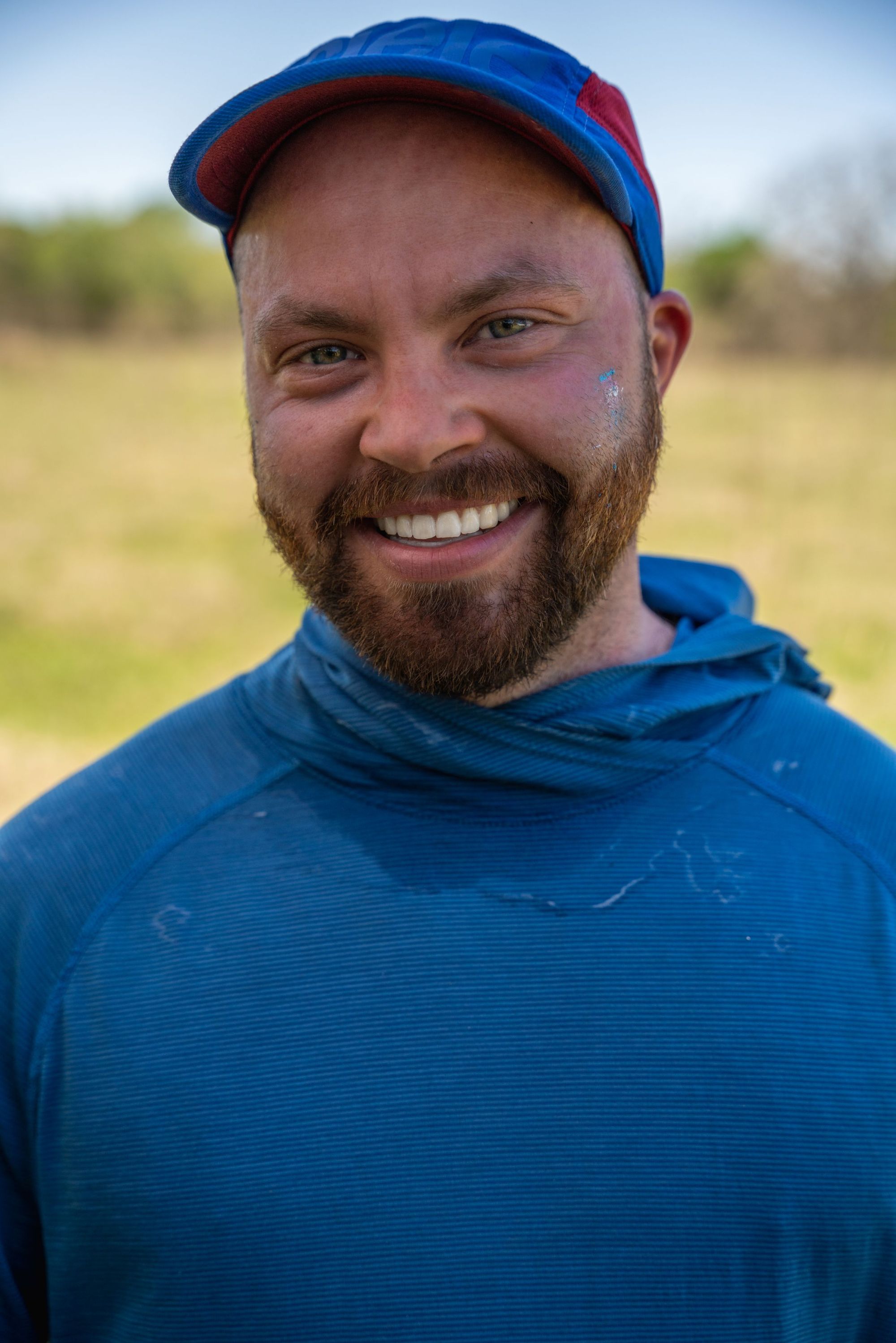 "I had a bunch of trans male friends who were trail runners - I thought how cool it would be if we could highlight what running does for us and why it's so important. For most of us, when trail running, it's not about winning. So few of us are actually going to win. It's so much more about participation, about what we get to do and build while we're there," he says.
The film shows Perry and his friends running in the woods, laughing together, and talking around a bonfire. They also visit Texas - a state renowned for its anti-LGBTQ+ legislation - to run a race. Seth, one of the runners in the video, lives in Texas with his wife.
"I've built a community around me. So the idea of leaving based on the politics of my state is really painful. I'm frustrated with the politics and politicians in my state, but I'm not angry at people who don't know any better yet," Seth says in the film.
For most of us, when trail running, it's not about winning. So few of us are actually going to win. It's so much more about participation
This is a sentiment that Perry echoes. Despite some anticipatory anxiety about heading to Texas, they were welcomed by the race organiser and other runners.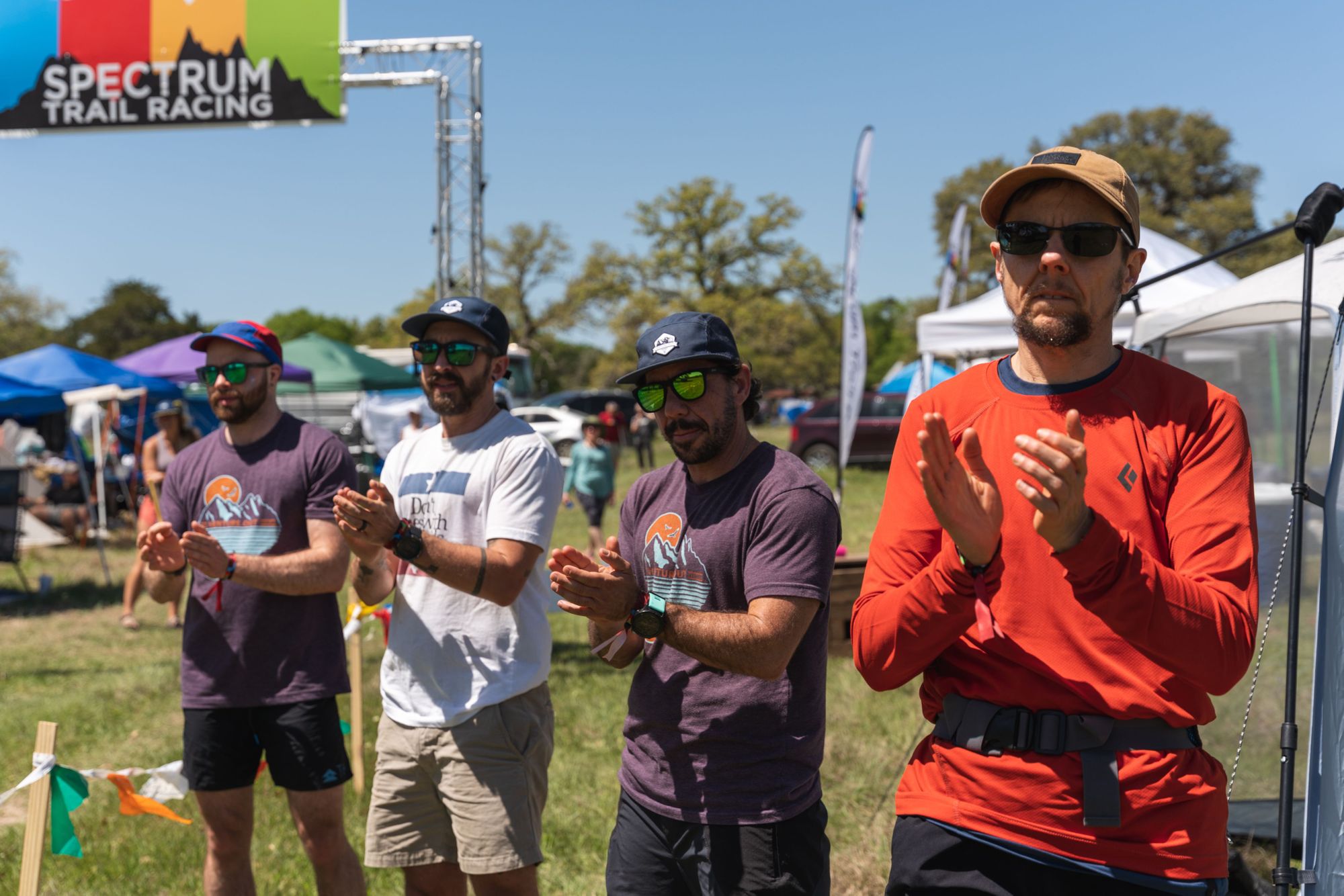 "Just because the state is passing these terrible laws, doesn't mean that everyone there agrees or supports them. That's a really important message: we don't have to hate all Texans, or all southerners. We're asking people not to make assumptions about us, based on our identity, and in return we should not make assumptions about other people," Perry says.
The response to the film has been overwhelmingly positive. Perry says he's been contacted by people saying it surprised them, in the best possible way.
"We wanted to show that being trans is just one part of who you are, and just one part of your identity - it's not defining," he concludes.
Feeling inspired? Read more about the Venture Out Project or browse our North America Adventures.