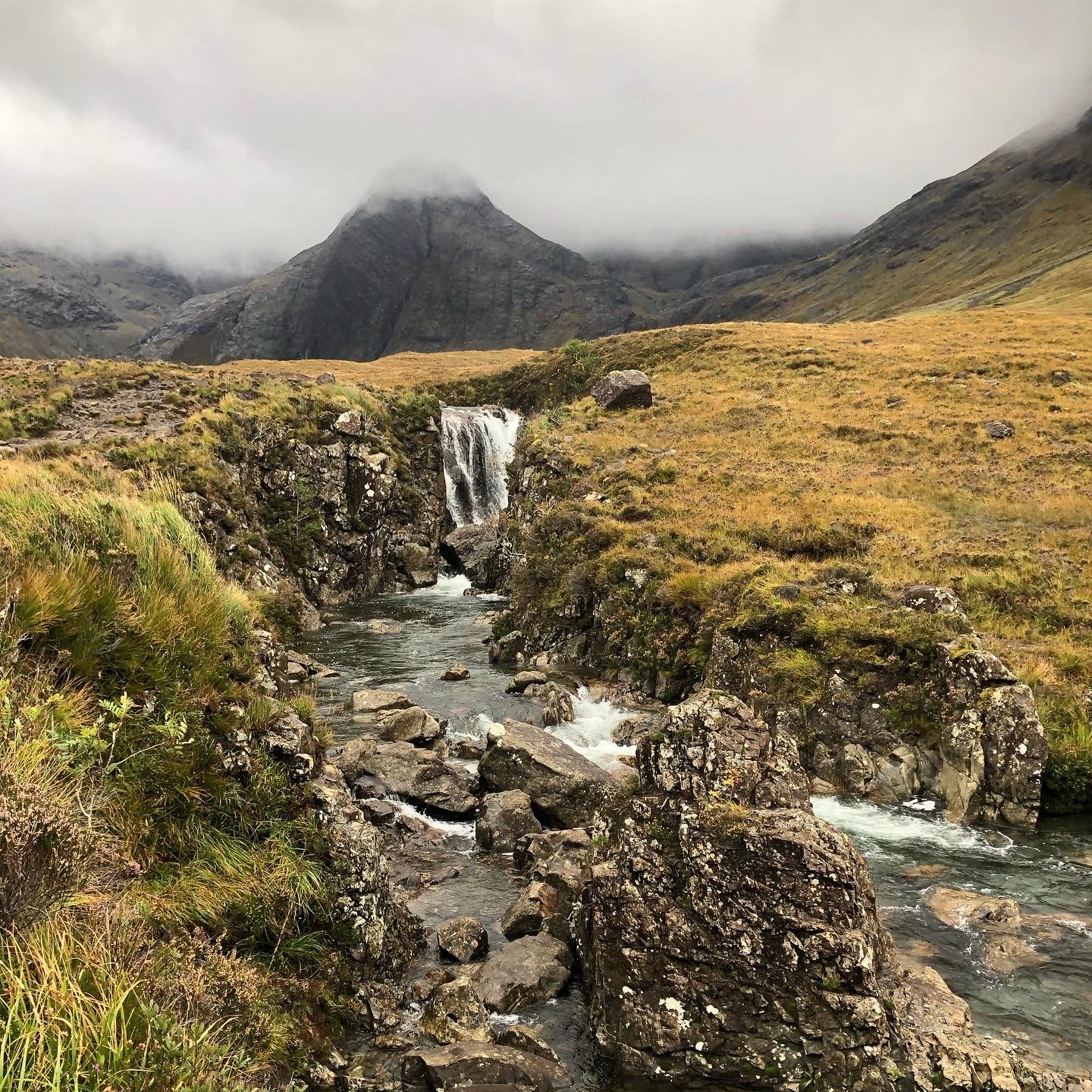 Much Better Adventurer Georgie Macdonald travelled up north recently to take part in our introduction to mountaineering adventure on the Isle of Skye. Here, she shares her stories from Scotland and some pretty epic views from the trip.
What a year it has been. For all those yearning for the outdoors and adventure, being confined to one place has been a real challenge. So, when restrictions were finally relaxed and travel was allowed (albeit a little differently to how it once was), I was more than ready for an adrenaline-filled weekend on one of the most scenic islands in the Inner Hebrides.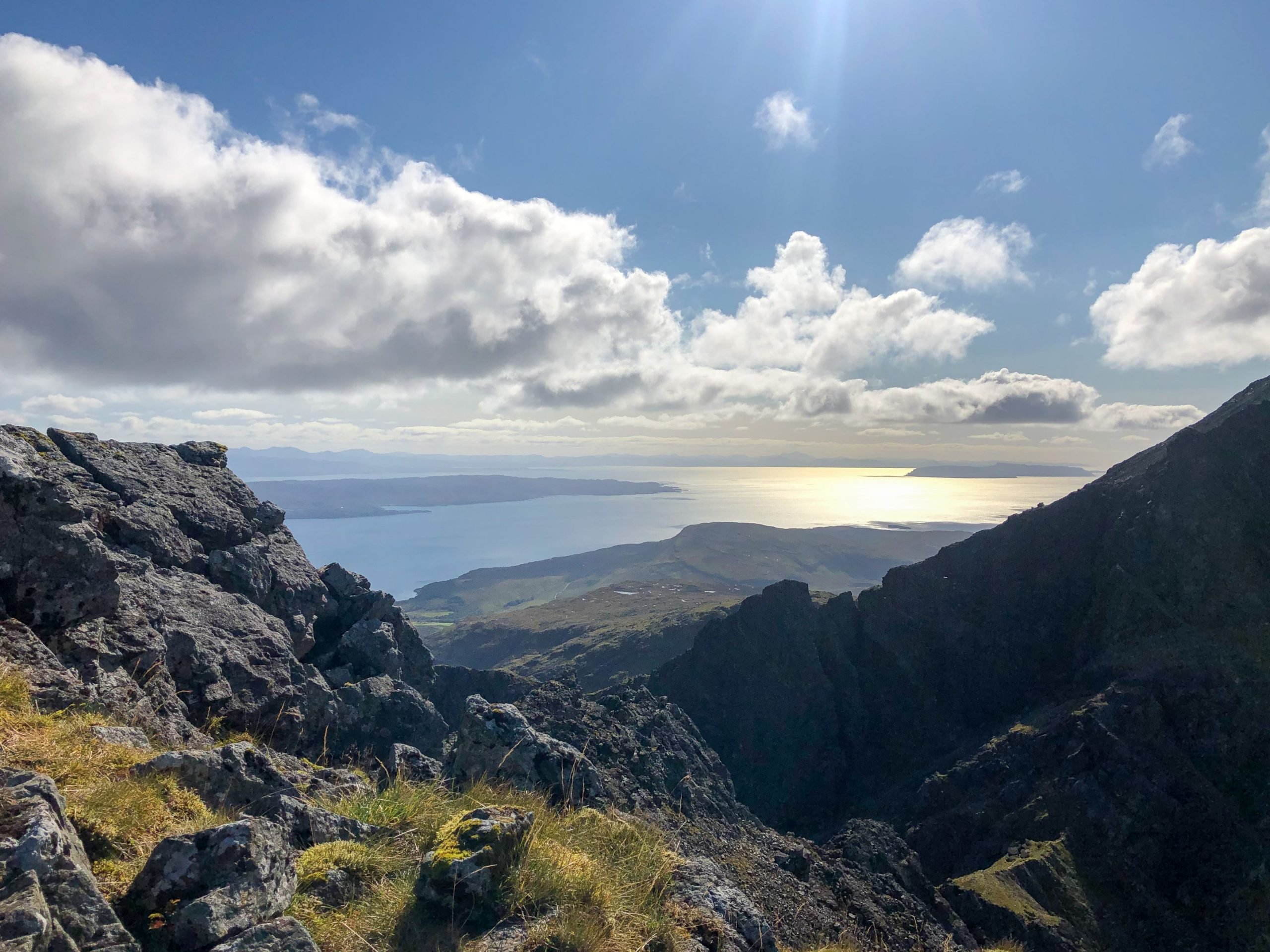 I initially had visions of rolling fog, sub-zero temperatures and rain that chills you to the core (not that I would have cared – I was relishing the chance to get out of the house!), but instead we were greeted with the most beautiful weather on Skye.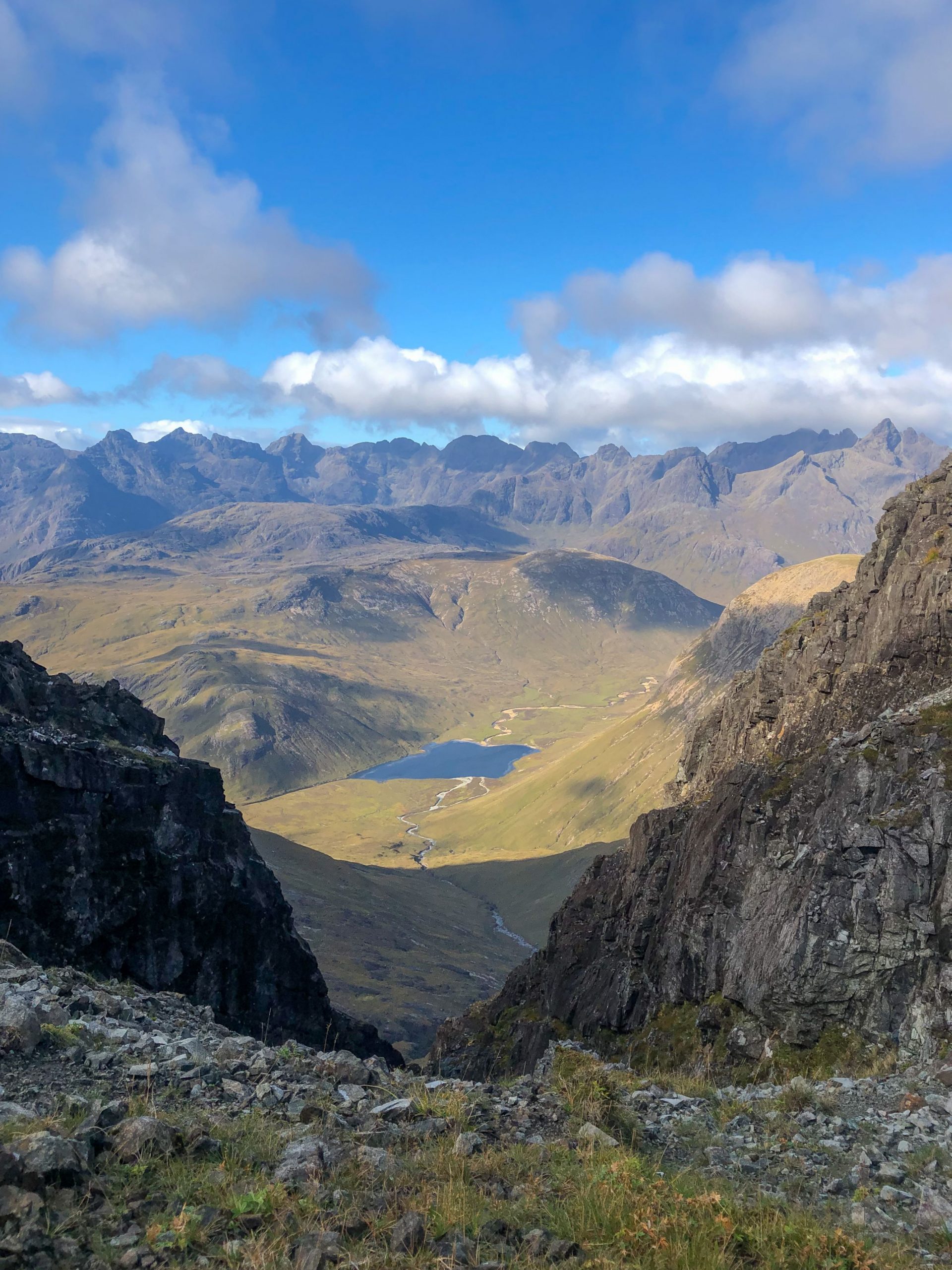 It was a fantastic first day on the Clach Glas ridge, otherwise known as the "Matterhorn of Skye", hiking and scrambling our way up the hillside until we reached fantastic views across the Cuillins. Although we hadn't actually yet done any climbing, I did feel like a proper mountaineer gearing up with the ropes, overlooking the stunning mountainous scenery that the Isle of Skye boasts.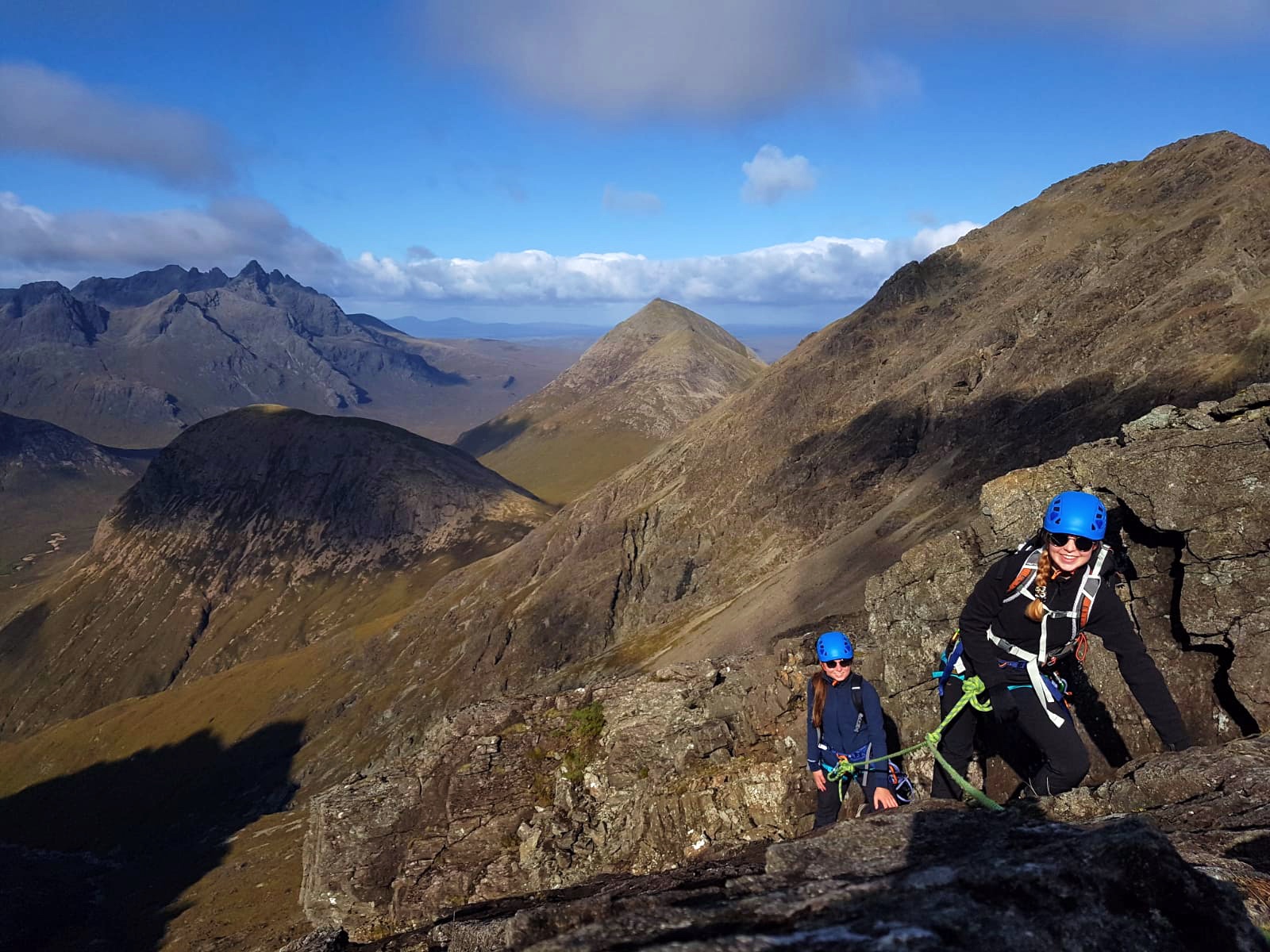 After manoeuvring our way along airy ridges, up chimneys and across ledges, we'd bagged our first summit and were bursting with achievement and slightly achy limbs. Time for a well-earned lunch with another epic backdrop; blue skies and rolling hills stretching for as far as the eye could see.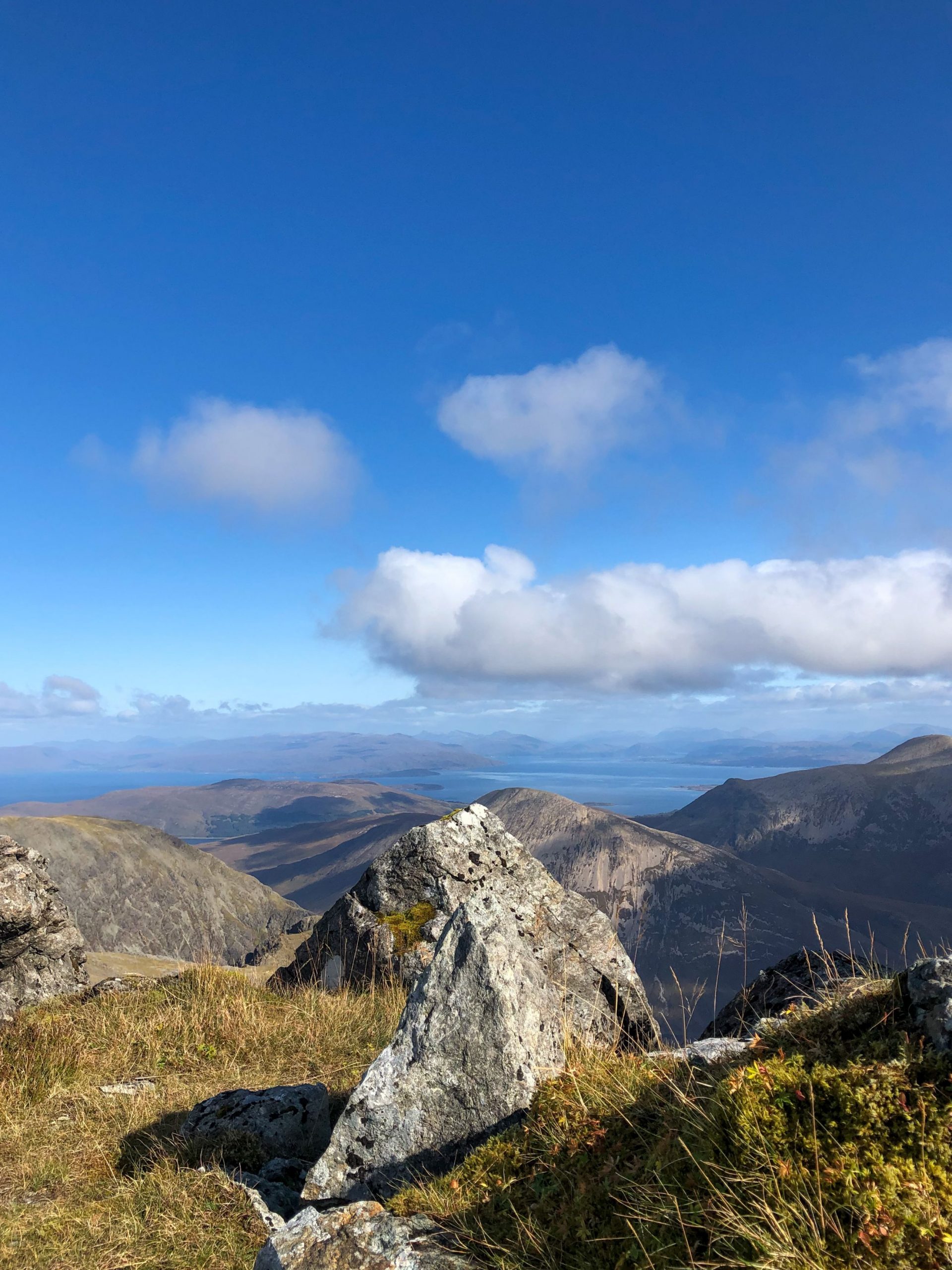 After some more scrambling we reached the beginning of the descent: a steep scree slope that looked intimidating but was actually highly entertaining. We slipped and slid back down to the path in the valley below. With day one finished, we ventured back to the hotel to rest up for the next day and enjoy a Misty Isles gin with the other mountaineers.
The following day brought more climbing action and this time we were greeted with the Scottish weather we anticipated, but with the phrase "there's no such thing as bad weather, only bad clothing" in mind, we ventured out into the drizzle in our waterproofs, hiking boots and multitude of fleeces.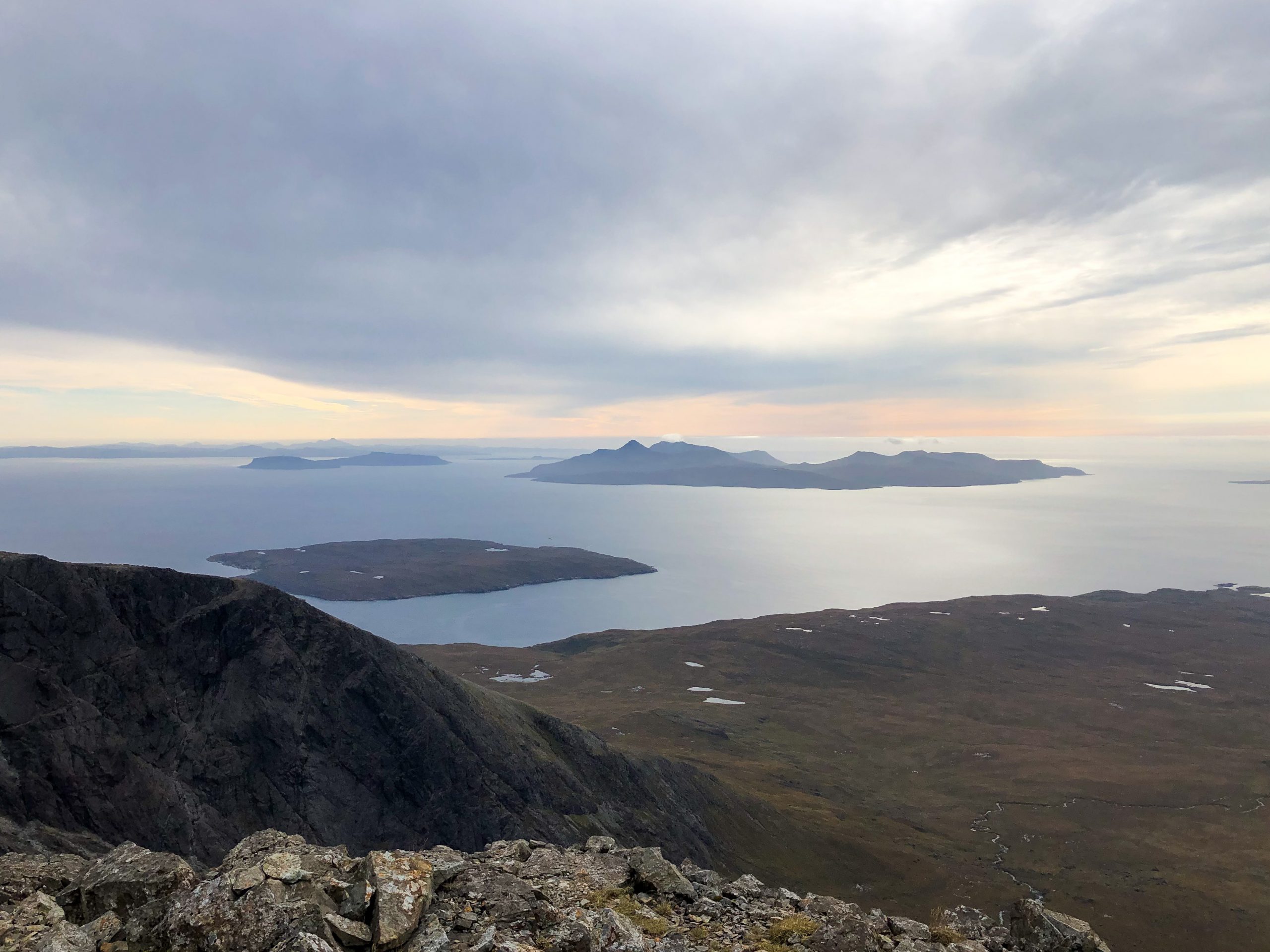 Abseiling was the name of the game today and keen to come back with some proper climbing lingo, we spent our day mastering the belay device and prusik knots, as well as the correct technique to lower ourselves down the hillside before trying it out for real the next day.
Our final day was a special one as we passed the famous Fairy Pools, below, on the way up to our chosen climbing route.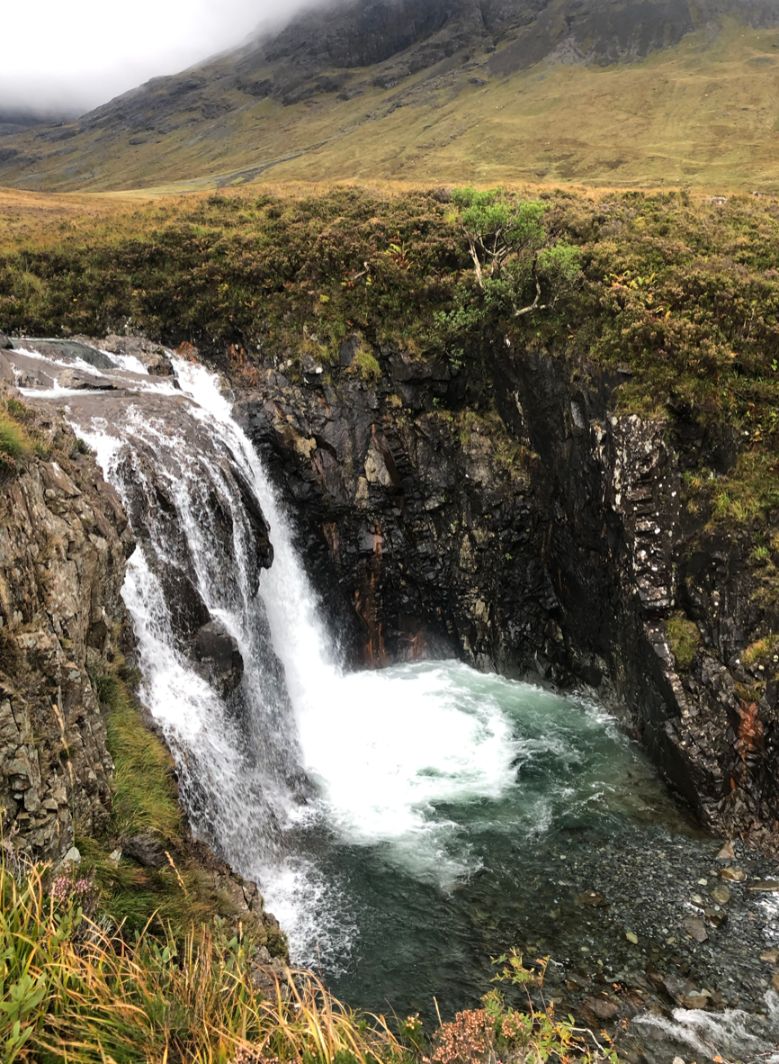 Following the streams up to the hills, there were so many amazing waterfalls and crystal-clear pools that it was easy to see why they entice so many visitors. Sadly we didn't have enough time for some wild swimming, but it's definitely on my list for whenever I get the chance to head up to the Isle of Skye again.
This trip is no longer running - instead, check out our Summit Ben Nevis and Learn Winter Mountain Skills. Follow Georgie Macdonald's adventures on her personal Instagram page.