Much Better Adventures has won the "prestigious" Best Travel Agent award at the 2021 Travolution Awards, which took place on 25 November at the Hilton London Bankside. We also won a marketing award for Best Use of Search, were listed as 'highly commended' in the Consumer Champion category, and were finalists for the Best Employer, Champions of Content and Champions of Design categories at the awards.
With a focus on technology and digital, the Travolution Awards are a platform for travel brands, software developers and digital agencies to showcase their talents to a panel of industry judges.
The Travolution judges write that the "prestigious" Best Travel Agent prize is given to "the travel agent website judged to be a leading light in the promotion and selling of holidays on digital channels. This can be based on improved design features, an increase in traffic and brand recognition, new channels or partnerships, or the introduction of innovative tools and functionality. The impact of COVID-19 on business performance" was also taken into account.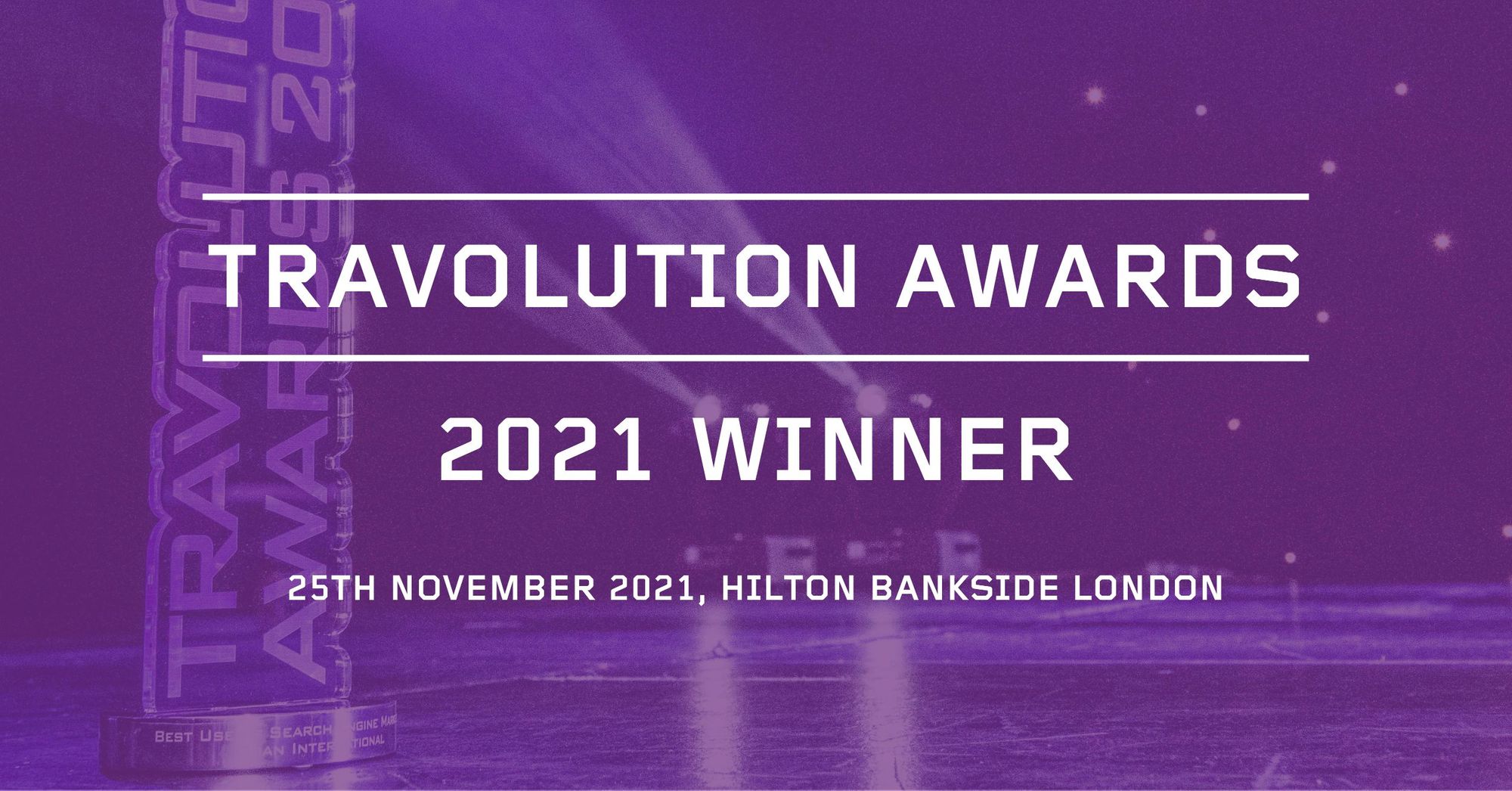 Sam Bruce, co-founder of Much Better Adventures, said: "Being crowned Travel Agent of the Year is a lovely recognition of the monumental effort by everyone in the Much Better family this year. Despite everything 2021 threw at us, it's been another brilliant year for Much Better Adventures and to be nominated for six awards is testament to all the hard work, creativity and innovation our team have shown to serve our amazing community with world-class experiences and inspiration throughout. A huge thank you to the judges for this fantastic award and for hosting a great celebration of the many shining lights in our industry."
Lee Hayhurst, Travolution executive editor, said: "After such a challenging period we're delighted that we were able to get our finalists together in a room to celebrate the incredible talent that exists in the travel and technology sectors.
"This year won't be looked back on with any great fondness, so our 2021 awards was the perfect opportunity to start to look ahead to what everyone hopes will be a brighter, more dynamic and innovative future for travel from 2022 and beyond.
"It's hard not to be impressed by just how the sector has reacted to diversity and found ways to survive, and in many cases thrive, during the most difficult period the sector has ever faced."
The Travolution wins follow success at the 2021 WTM Responsible Tourism Award, where we were awarded for our carbon labelling initiative. We were also named 'Best Travel Company' at the 2021 Safe and Sustainable Awards for the company's 'industry leadership' in response to the pandemic and climate crisis.
Inspired? Check out our full range of adventure holidays now! We're on a mission to build the world's most positive impact adventure company.