The island of Mauritius emerges from the Indian Ocean, 500 miles east of Madagascar. It's ringed with coral reefs, and white sand beaches are nestled among the mangroves and rainforests fringing its shores. Inland is a stunning volcanic landscape of craggy basalt peaks, while the Black River Gorges National Park is a green wilderness of verdant valleys and plunging waterfalls.
Mauritius has been designated by IUCN as a "Centre of Plant Diversity", with hundreds of endemic plants, including the red bell-shaped boucle d'oreille flower and the black-trunked ebony tree. It also has a lot of endemic reptiles, birds and vertebrates, including the Mauritian flying fox, with its wide eyes and golden fur.
But most tourists aren't visiting Mauritius for its landscapes or biodiversity. Instead, many head to the country's upmarket resorts, to lounge by the pool and on the beach. And as Mauritius' resort scene expands, it threatens the landscape and biodiversity that makes the island so special. The International Union for Conservation of Nature (IUCN) places Mauritius third on its list of countries in the world with the most threatened island flora, citing 60% of its species as endangered.
However, there is an alternative to resort tourism. We spoke to Gerald Ami, co-Founder of Mauritius Conscious, about how responsible travel can help conserve habitats and empower communities, instead of impoverishing them.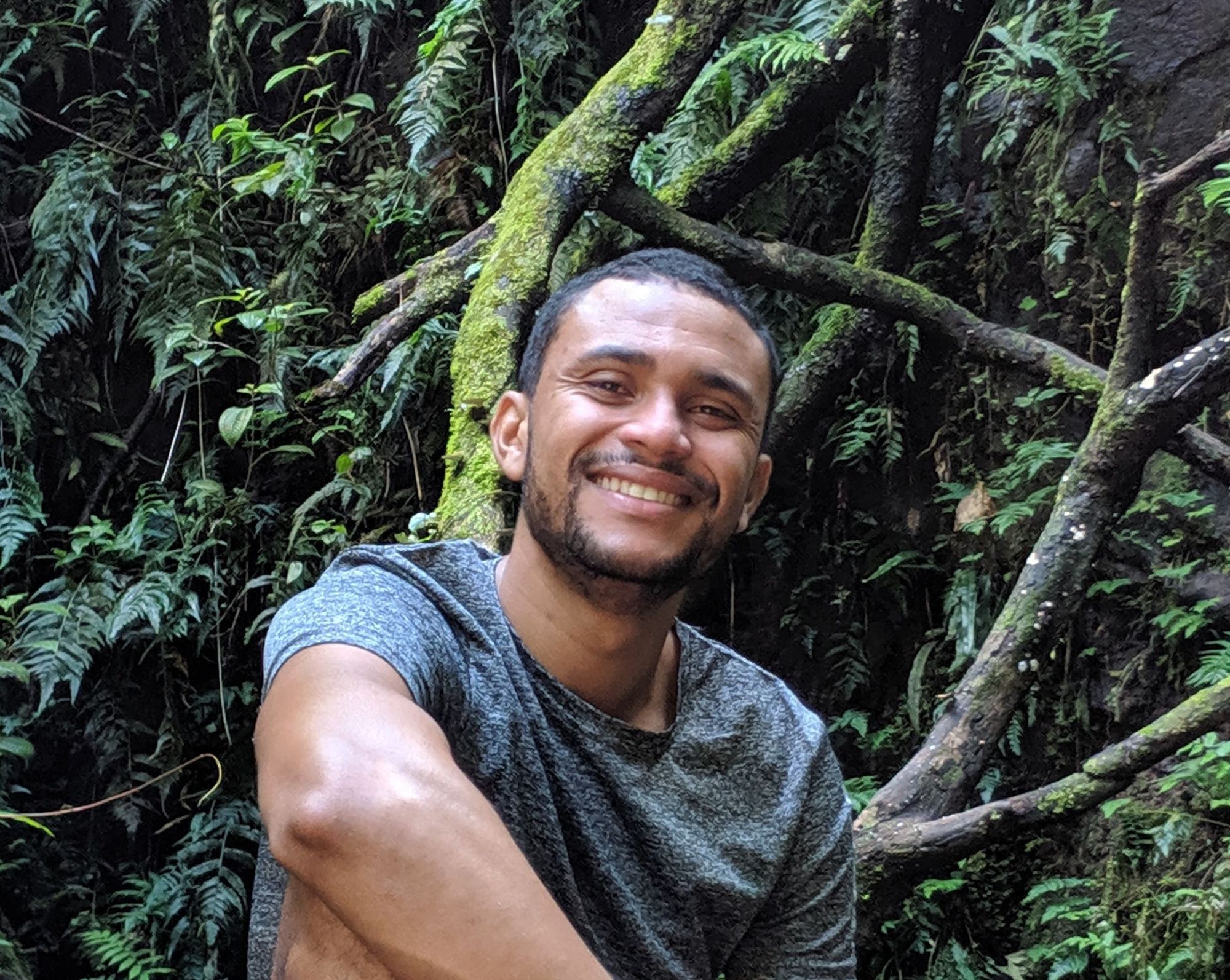 Enclave Tourism in Mauritius
Mauritius doesn't have a good history with visitors. The Dutch colonists who arrived on the island during the 17th century managed to drive the famous dodo to extinction, through hunting and deforestation. The Dutch, French and British established sugarcane plantations on Mauritius, which caused further loss of biodiversity through monocropping. However, according to Gerald, these waves of immigration and colonisation have also led to a unique cultural diversity on the island.
"Colonisation brought Europeans, and those colonisers brought slaves from Africa, Madagascar, Mozambique. Then the British replaced slavery with indentured labourers from India," he says. "In time, all these people began to mix together, and today the country is a complete melting pot. It's incredible - you can walk down the street and on one side you can see a church; next to it is a mosque, and opposite is a Chinese pagoda."
Mass tourism has also created social disparity. On a small island that needed investment for tourism to start, that investment came from a few big international players
But when the development of new flight routes in the 1950s led to Mauritius opening up to larger numbers of tourists, it was the beaches that they came for, not the cultural diversity. Hotels and resorts were erected to cater for them, often by large international chains with the money to invest.
By the 1970s, this had given rise to 'enclave tourism' on Mauritius. This is a term which, put simply, refers to tourism that takes place within a segregated bubble - tourists will stay in resorts with all-inclusive facilities, such as private beaches, multi-cuisine restaurants and rarely, if ever, leave the hotel confines.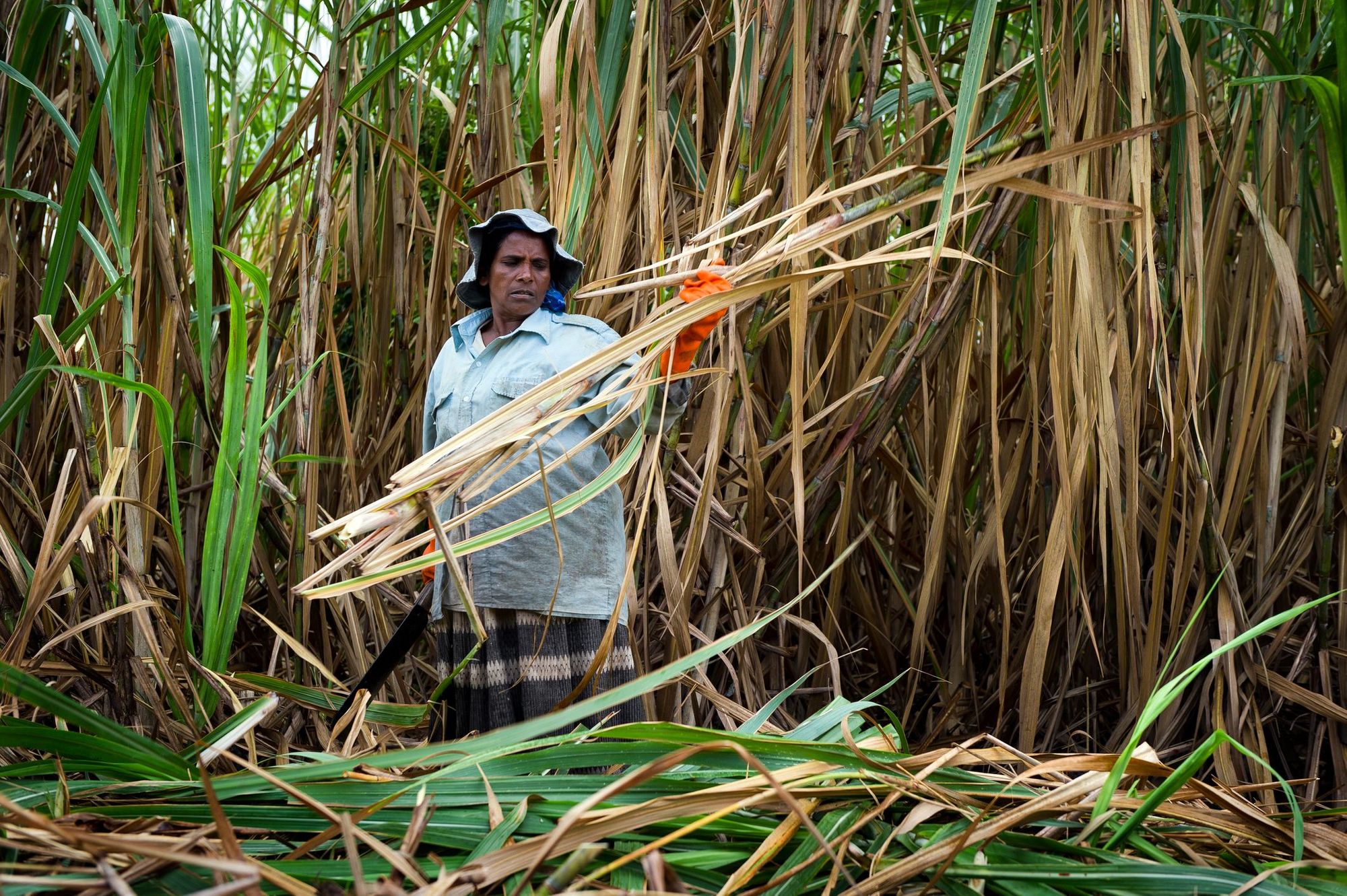 Tourism is now a flourishing industry in Mauritius. According to a 2023 UNDP report, travel and tourism comprised 19.5% of Mauritius' GDP in 2019, and today one in eight people are directly employed within the industry.
One disadvantage is overtourism, or not very well-planned tourism - people going to the same place, at the same time, all the time
"The positive impact of mass tourism is that it has been a major driver of economic growth," Gerald says. "It has also generated jobs - not just in tourism but in hospitality, transport, entertainment. And it has provided opportunities for a significant number of the population. A lot of my family have worked directly in tourism for much of my life.
"The island has also benefited from infrastructure development - because of the tourists coming, roads have improved, for example. This benefits tourists as well as locals."
But there are also, he explains, many disadvantages to mass tourism in Mauritius.
"One disadvantage is overtourism, or not very well-planned tourism - people going to the same place, at the same time, all the time," he says. "It definitely has a negative impact on the landscape, the ecosystem and the local community. Another negative impact is cultural erosion, where we start to commodify our own culture - it becomes something that we are just doing for money.
"Mass tourism has also created social disparity. On a small island that needed investment for tourism to start, that investment came from a few big international players - they are the ones who have been reaping the benefits. And the small players - the solo entrepreneur, the unemployed guy with a passion for sailing who is saving up for a boat, the family run lodge - they don't have access to the market."
There's also a big environmental impact associated with tourism, especially when tourists travel long distances to remote places. The waste generated by the tourism industry puts a huge strain on Mauritius' waste management systems - already challenged by the country's geographic isolation.
An Alternative to Mass Tourism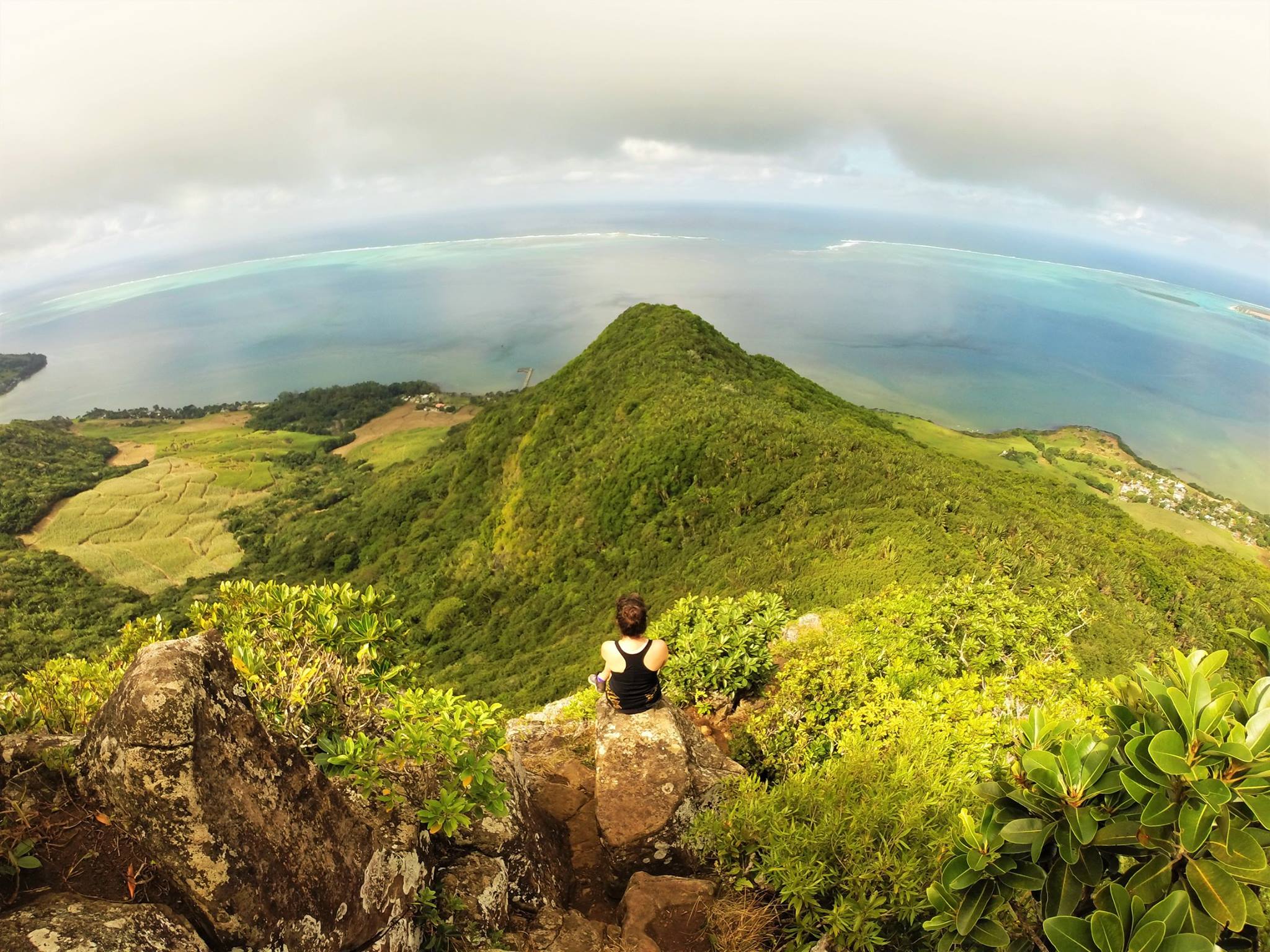 One of the reasons why Gerald started Mauritius Conscious - alongside his wife Romina Soberanes - was to provide an alternative to mass tourism.
"When Romi and I were deciding how to channel our respective careers, we decided to merge our passions - hers for sustainability and regeneration, a new way of living life, and me for my country and for travel. We decided to create a sustainable travel company in Mauritius," he explains.
"We went out and did things we love to do, like going out in nature for hiking and biking, learning new things like kitesurfing. Through doing this, we started to create a network of really interesting local people and tourism entrepreneurs. Even today, these people are still our core asset.
"We realised that those guys, even though they are working from their heart, and working to do good, they still had a knowledge gap that we could help to close. Because they didn't have access to the resources that would enable them to know how sustainable their operation was. So we started infusing that into their operations and it became a relationship between us and them - a circle. They were grateful to learn about it; we were grateful to be able to share the experiences they provided with travellers. This is what we are still doing today, on a grander scale."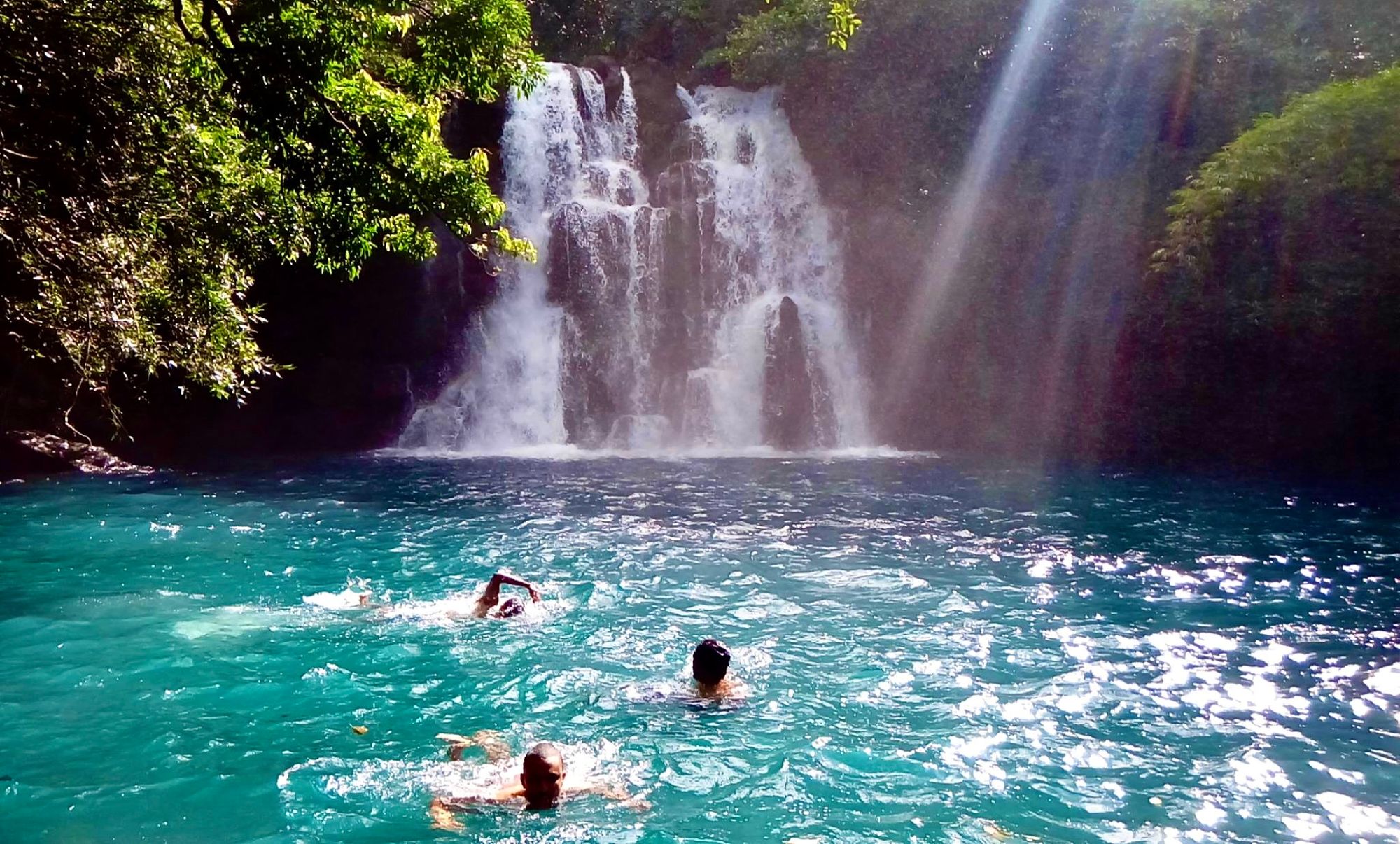 Activity providers Mauritius Conscious works with provide non-motorised excursions (by sea kayak, e-bikes and on foot) to reduce their carbon footprint. They are also expected to reduce, reuse and recycle as much as possible - by installing a water filter at their premises and providing stainless steel drinking cups, for example.
Another positive benefit of working with local providers is that it allows travellers to visit less-explored natural environments. In doing so, it allows a transition away from the enclave model - tourists are no longer concentrated in one place, but are spread out across the island, which puts less strain on infrastructure.
In recent years, the Mauritius Government has become increasingly aware of the importance of conserving the environment and developing tourism sustainably. Green zones have been established across the island - from the Ebony Forest near Chamarel to Ile aux Aigrettes Nature Reserve, a small island where NGOs have been working to conserve species such as the Mauritius pink pigeon - and are promoted to tourists as places to visit.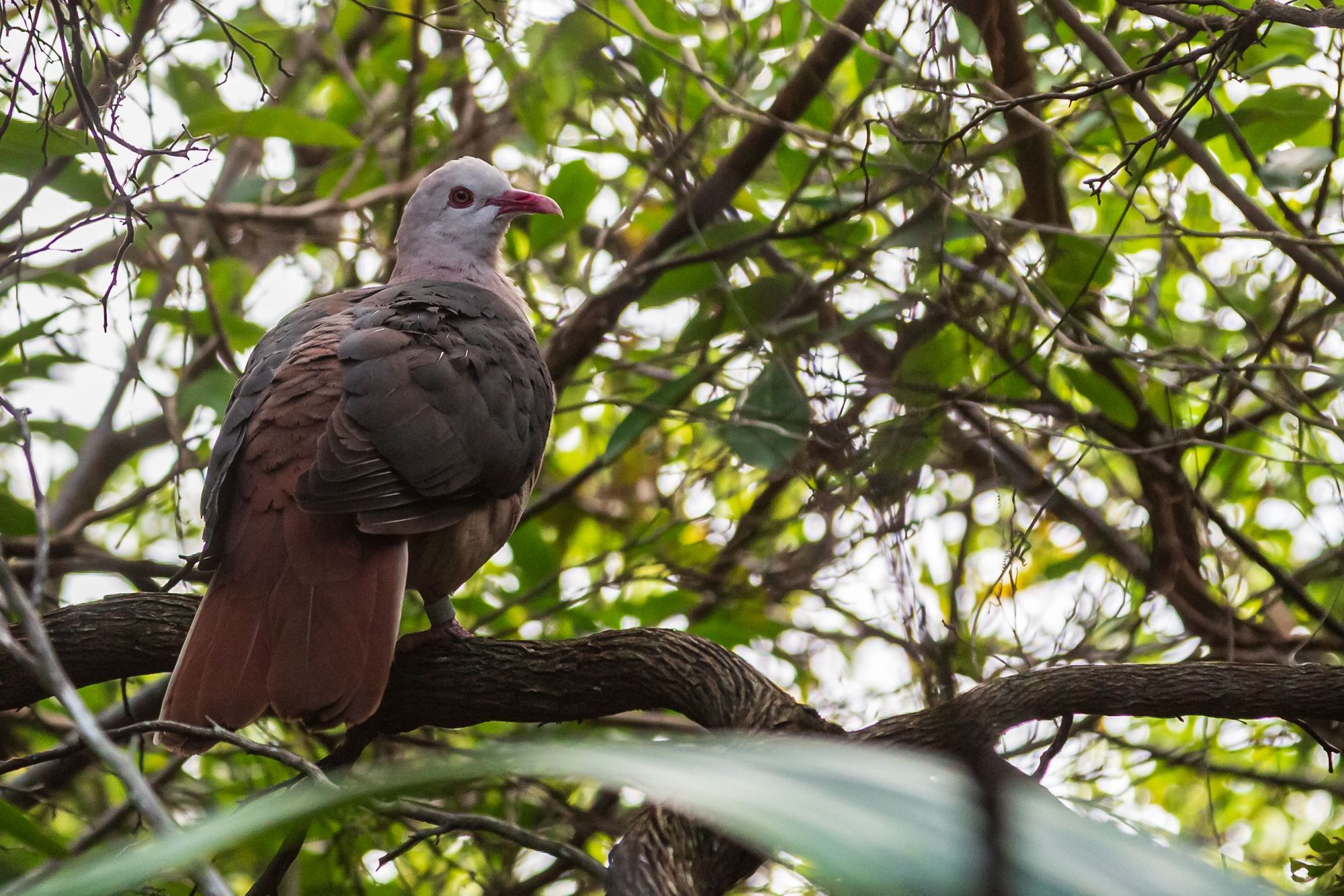 According to a 2023 study, there are 50 NGOs in Mauritius working to conserve the island environment, many through community-based tourism projects. ADD Mauritius, for example, rehabilitated the desolate Poudre d'Or village, a town renowned for its many shipwrecks (and which inspired the French novel Paul et Virginie) - which included taking measures against coastal erosion - between 2009-12. An education programme on the protection of coastal resources was undertaken, where community participation was encouraged.
Fast forward a decade and Poudre d'Or is now a popular tourist destination on the island. A 2022 survey among local residents showed that over 90% had noticed an increase in visitors, and a subsequent improvement in economic opportunities. Some villagers set up small handicraft and food stalls, while others were able to capitalise on an increasing number of tourists interested in watersports activities. In other words, improving the environment of the village benefitted both locals and tourists.
How Responsible Tourism Benefits Travellers and Locals
One of the core concepts of responsible tourism is to prevent leakage, where tourist dollars do not stay and circulate within the local community, but instead go to foreign-owned businesses. Mauritius Conscious does this by connecting travellers with local activity providers, which Gerald believes also leads to a more enriching experience.
"We take people to connect Rosemonde; a local grandmother, I call her. She will take you to the market, select local produce with you and explain what they are. Then you'll go with her back to her home, and cook a traditional Mauritian meal. As you cook, she'll be sharing her life story, her perspective on the country, and you'll be doing the same. You'll leave that experience with a friend," he says.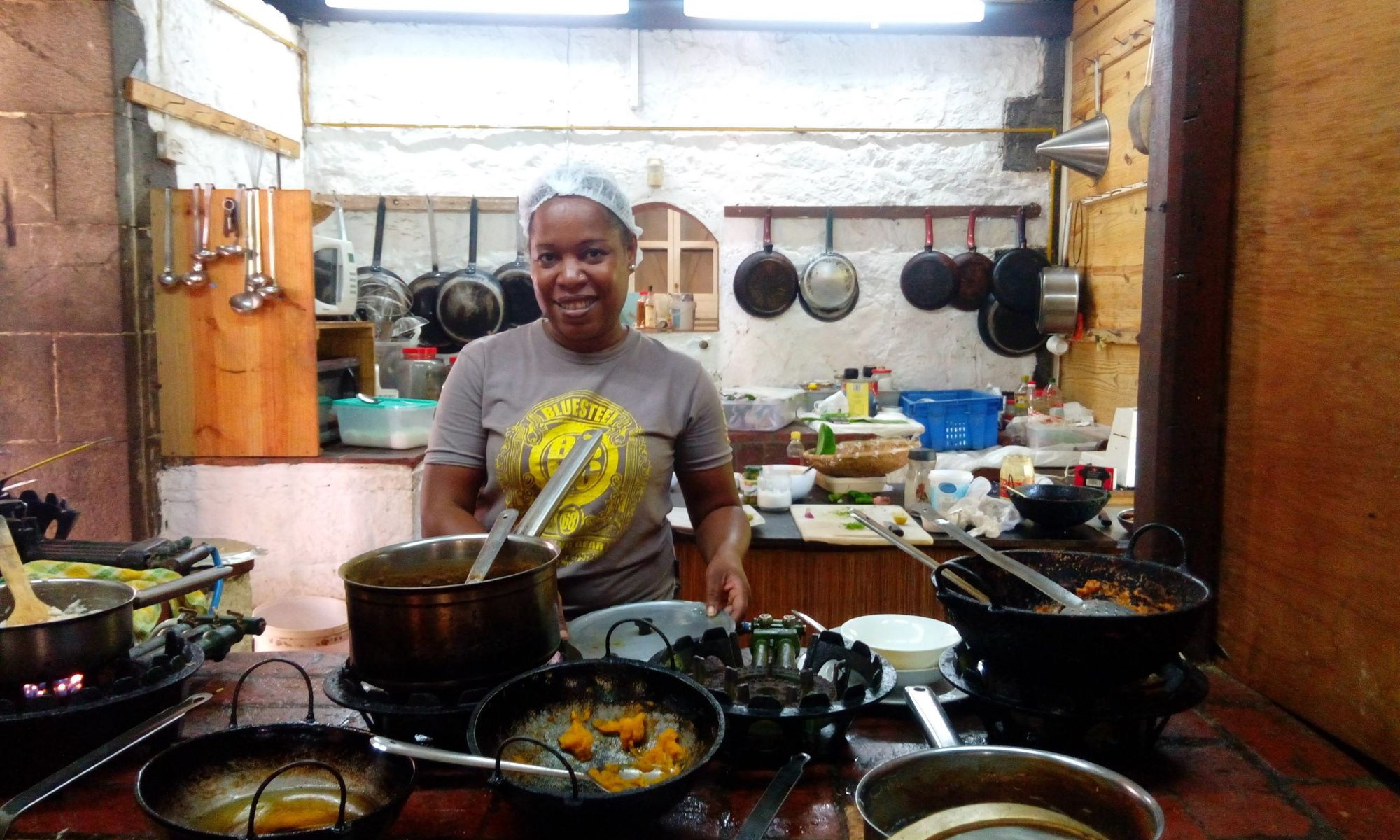 For Gerald, such interactions are a part of responsible tourism, which to him goes further than protecting the local environment.
We ensure that money is distributed equally; that we interact respectfully with nature, wildlife and people.
"It's also about respecting the local customs, cultures and people," he says. "By doing so we create a bridge between traveller and locals, which radically changes the experience of the guest. By travelling responsibly we ensure that we break the circle of mass tourism.
"A responsible tourism operator will have practices in place, practices that are certified, and based on global standards. By doing this, we ensure that money is distributed equally; that we interact respectfully with nature, wildlife and people. We ensure that the money from travellers goes to responsible initiatives, such as conservation and educational awareness on specific things - like coral erosion, or reforestation of native species."
Mauritius Conscious donates 10 euros from each booking to a fund, which is used with an NGO working with local children from disadvantaged backgrounds.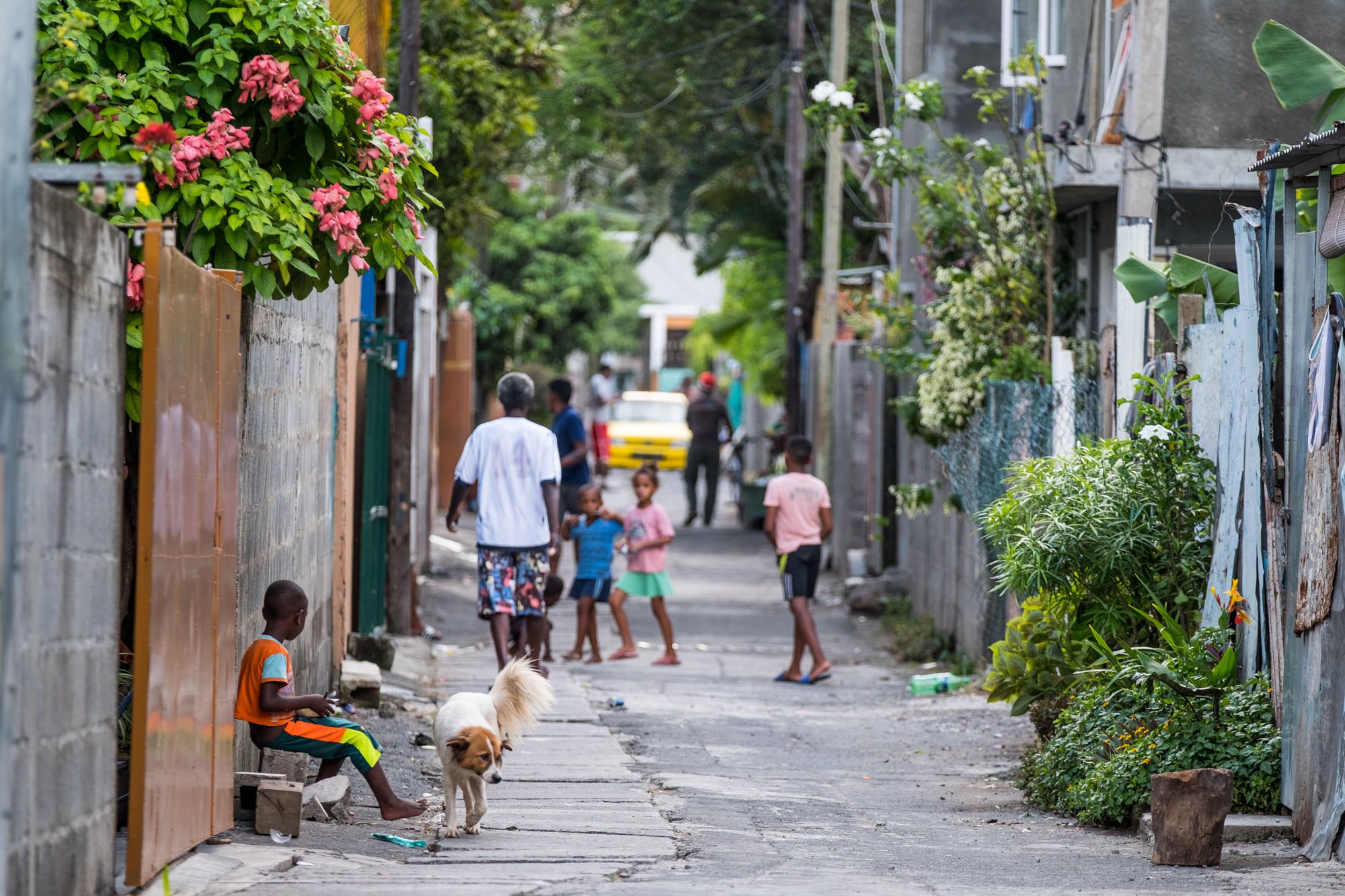 "We take those kids out and do a specific trip to show them the richness of their land, to teach them about its fragility and how they are already empowered to make decisions that impact positively on the land. My intention with these kids is to make them better custodians of the land than we have been so far," Gerald says.
"These kids don't have the opportunity to go hiking in the mountains or coastal trekking because of a difficult family situation, or economic reasons. It may sound like it's easy and accessible to get into nature, but that's from our vantage point - it's more inaccessible to them. And if you're not aware of nature, you won't make any positive decisions about it. Becoming good stewards of the land starts with the children."
Ultimately then, the success of responsible tourism lies in its ability to break the cycle of mass tourism, creating a harmonious relationship between travellers, the environment, and the local community. By supporting responsible initiatives, travellers can play a vital role in preserving the beaches, rainforests and cultural diversity of Mauritius for future generations.
Inspired? Experience Mauritius like a local on our Ultimate Island Adventure in Mauritius, designed by Gerald.