The Rifugio Terraegna, a renovated stone shepherd's hut, sits in the silence of a remote saddle between Pescasseroli and Bisegna, two small, historic towns in the Abruzzo region of Italy, in the central Apennine mountains.
Abruzzo is Italy's garden. "They say the region is the greenest in Europe, because such a big portion of the land is protected by parks or reserves," says Angela Tavone, of Rewilding Apennines. Rifugio Terraegna sits at the heart of the Abruzzo, Lazio and Molise National Park, and is only reachable by a minimum two-hour walk; its humble comforts tucked away in an ancient beech forest boasting some of the oldest broad-leaf trees in the northern hemisphere.
If we lost the bears, we would lose everything for this territory. This is the last stronghold of conservation we have in Italy.
It's not only the forests that tends to bring people to these parts, though. It's the wildlife that lives amongst it. Keep an investigative eye on the trails as you're walking and amongst the damp mud you'll spot deep paw prints. Find a scenic spot to sit and listen, and as the sun rises or sets behind this exposed landscape, over the pitter-patter of drizzle on your pack or the tinkle of passing cowbells, you might hear a twig snap or leaves rustle in the silence of the forest.
This primaeval environment is a place where predators thrive. In the skies fly golden eagles, black kites and peregrine falcons - while amongst the mountains live wild boar, Apennine wolves and the endemic Marsican brown bear.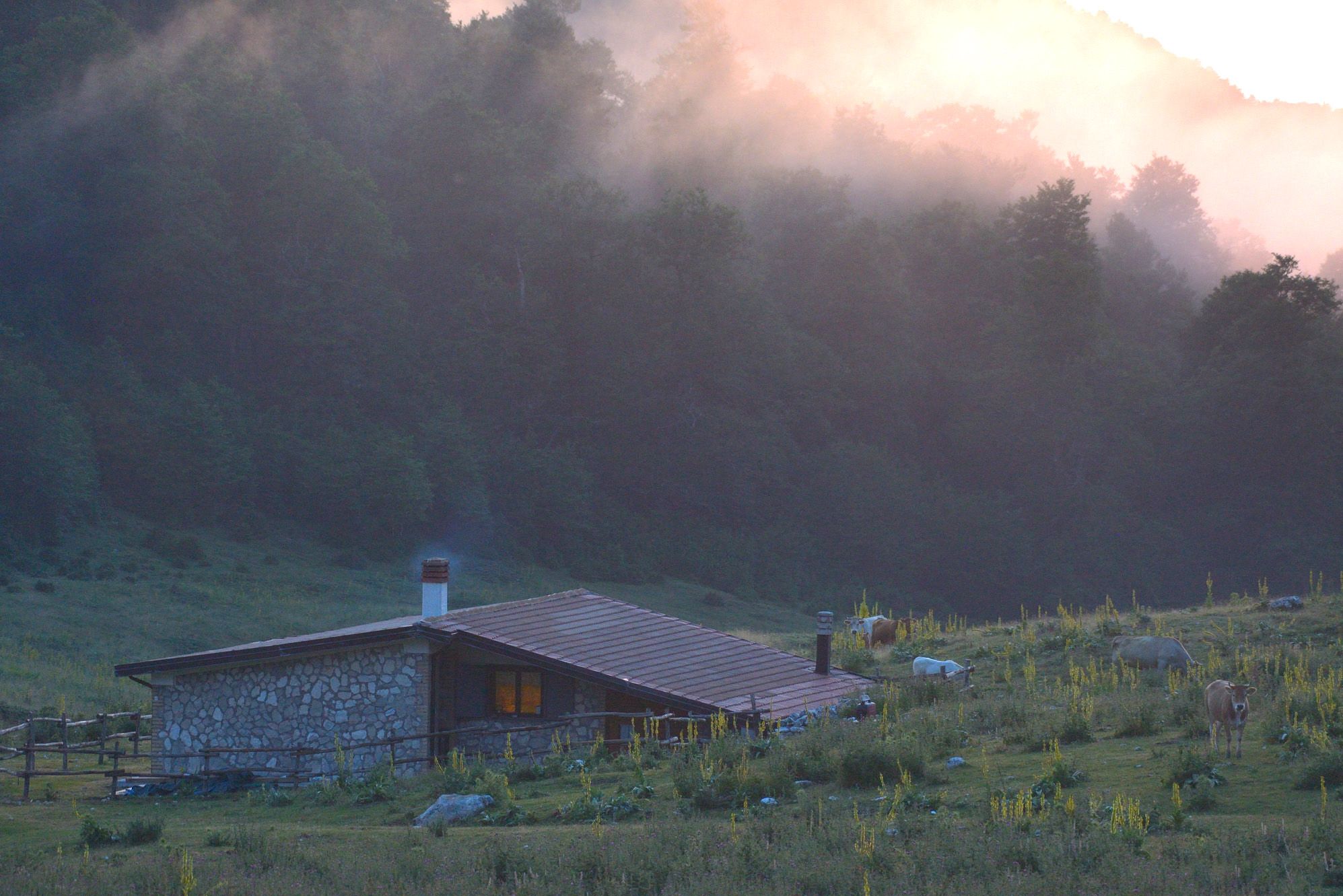 "I can't imagine these mountains without the presence of bears," says Umberto Esposito. A longtime guide in the region, Umberto runs Wildlife Adventures and was responsible for refurbishing Rifugio Terraegna, with the support of the small municipality of Bisegna and Rewilding Europe. "When you walk in these forests, you might be lucky enough to see some wildlife," he says, "but even just having the knowledge about the bears' presence here, it makes the mountains greater.
"If we lost the bears, we would lose everything for this territory. This is the last stronghold of conservation we have in Italy."
It's often said that a species can go extinct in the blink of an eye, while bringing one back takes generations. When you lose a large predator from a landscape, public perception often makes it particularly difficult to reintroduce that species. Think wolves and many people think Little Red Riding Hood, for example.
In Italy, like in most other places, both wolves and bears have both been heavily persecuted in the last millennium. A combination of hunting pressure and habitat loss drove both species to flee south in Italy, to Abruzzo, and almost drove them into extinction - but here, far from the human gaze, they survived.
"Our luck is that we have never lost our large carnivores," Angela says. "So people are used to thinking about them - and they've developed some co-existence practices already. The establishment of these protected areas, and the abandonment of agriculture in the mountains and migration of a lot of people from the central Apennines helped these two species to survive."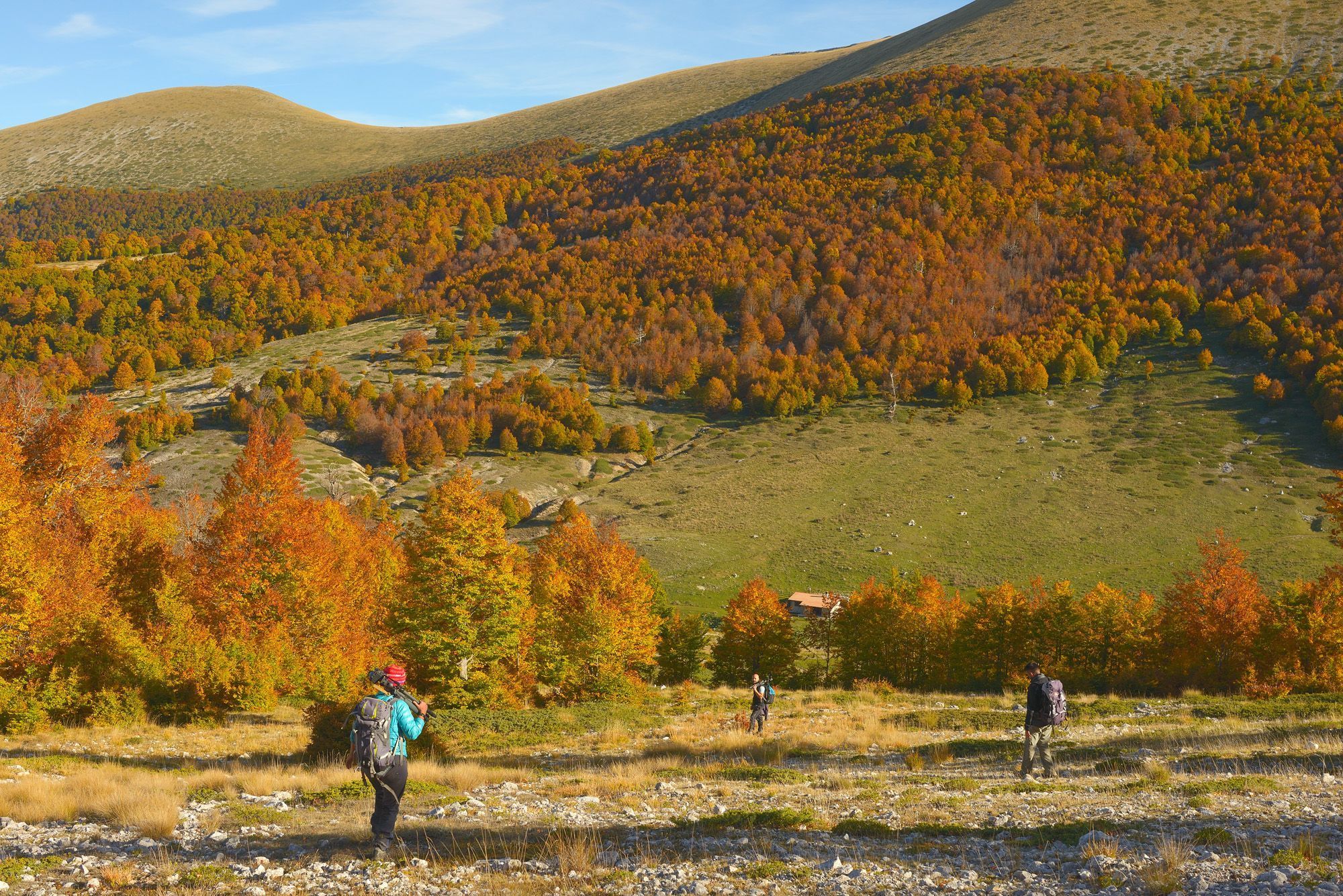 It was in 1923 that Italy placed the Marsican brown bear under official protection, and today, there are around 50-60 brown bears in the central Apennines. The Apennine wolf wouldn't receive legal protection until much later, in 1971, but today, there are around 2000 wolves on these hills - a startling number, given that the population of Apennine wolves was as low as 100 around 1973.
The rewilding in Abruzzo today is largely focused on boosting the numbers of Marsican brown bears, and helping them safely spread beyond protected areas.
The NGO Salviamo l'Orso (Save the Bear) was founded by locals in 2012 to minimise and mitigate human risks to the bear.
After the launch, Esposito and his company were one of the first to offer support. "The aim was, specifically outside of the national parks, to help avoid problems like collision with cars along the road, to remove barbed wire, to prune some trees and grow more fruit for bears and other wildlife," says Umberto. "These corridors then allow bears to move safely and spread into other areas."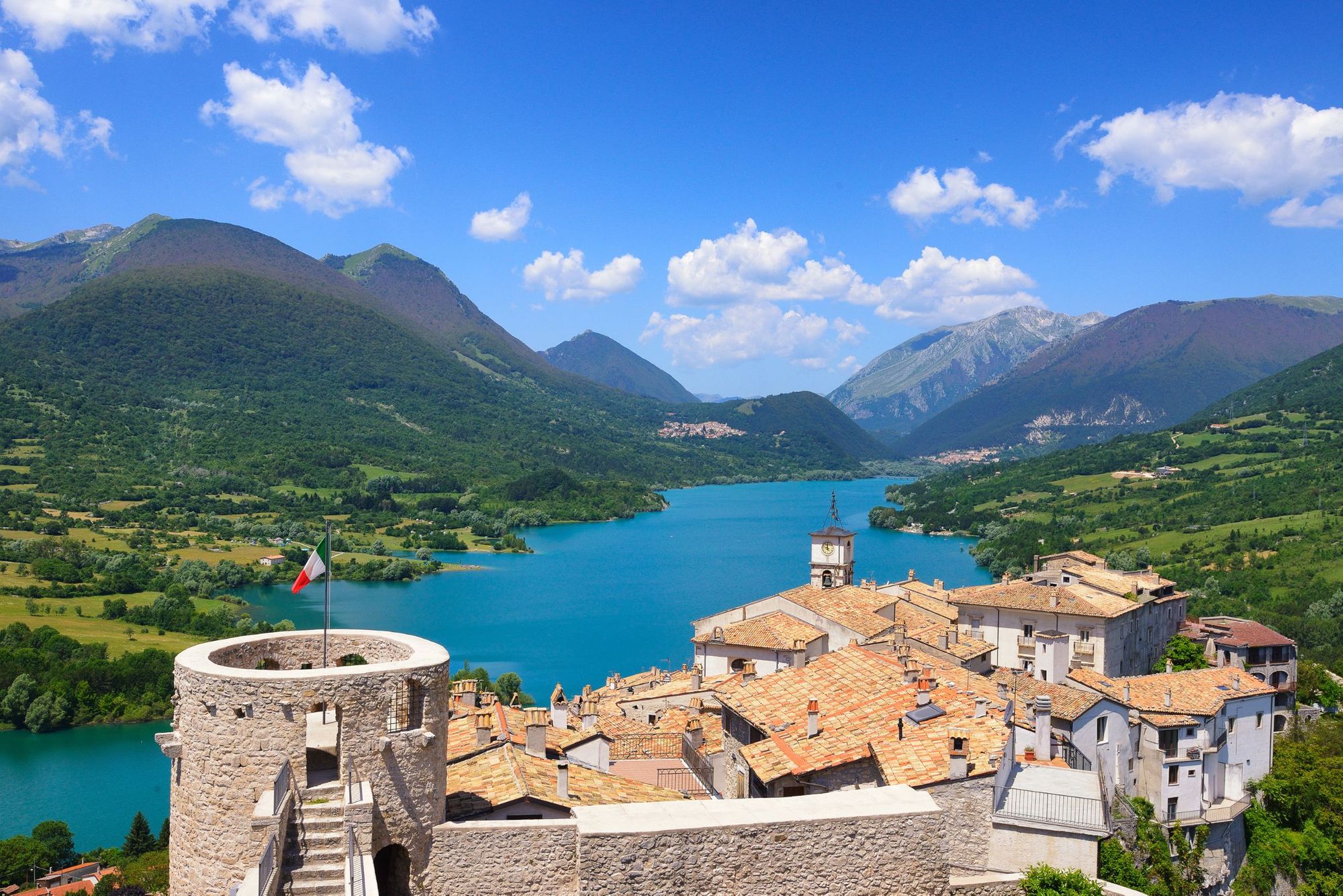 Since Rewilding Apennines was founded in 2019, the two have worked together.
"So from 2019, the effort was doubled," Angela says. "If you protect the Marsican brown bear and its habitat, you can protect a lot of other wildlife species which are connected with this endangered species too. Not only other animals, but also plants, habitats and everything downwards from the Marsican brown bear."
One action, for example, involves the pruning of old fruit trees in abandoned or overgrown orchards in wildlife corridors. This both increases the availability of fruit for bears - apples, pears, plums and cherries - and steers them away from potential conflict in villages. The fruit from these trees is also then eaten by other animals, from birds to wild boars, the latter of which will dig up the local soil and prepare it for new life, acting as a catalyst for natural regeneration.
As bears roam, covering long distances, they also release the seeds of these trees in their excrement - continuing the dispersal of fruit trees around the region.
Ideally, an adult male bear requires an area of 40 square miles to roam. Protect that area for this 'umbrella species', and you allow the whole ecosystem to thrive.
"Our work is creating the conditions for ecological corridors in the central Apennines," says Angela. "So that it's more feasible for wildlife to move.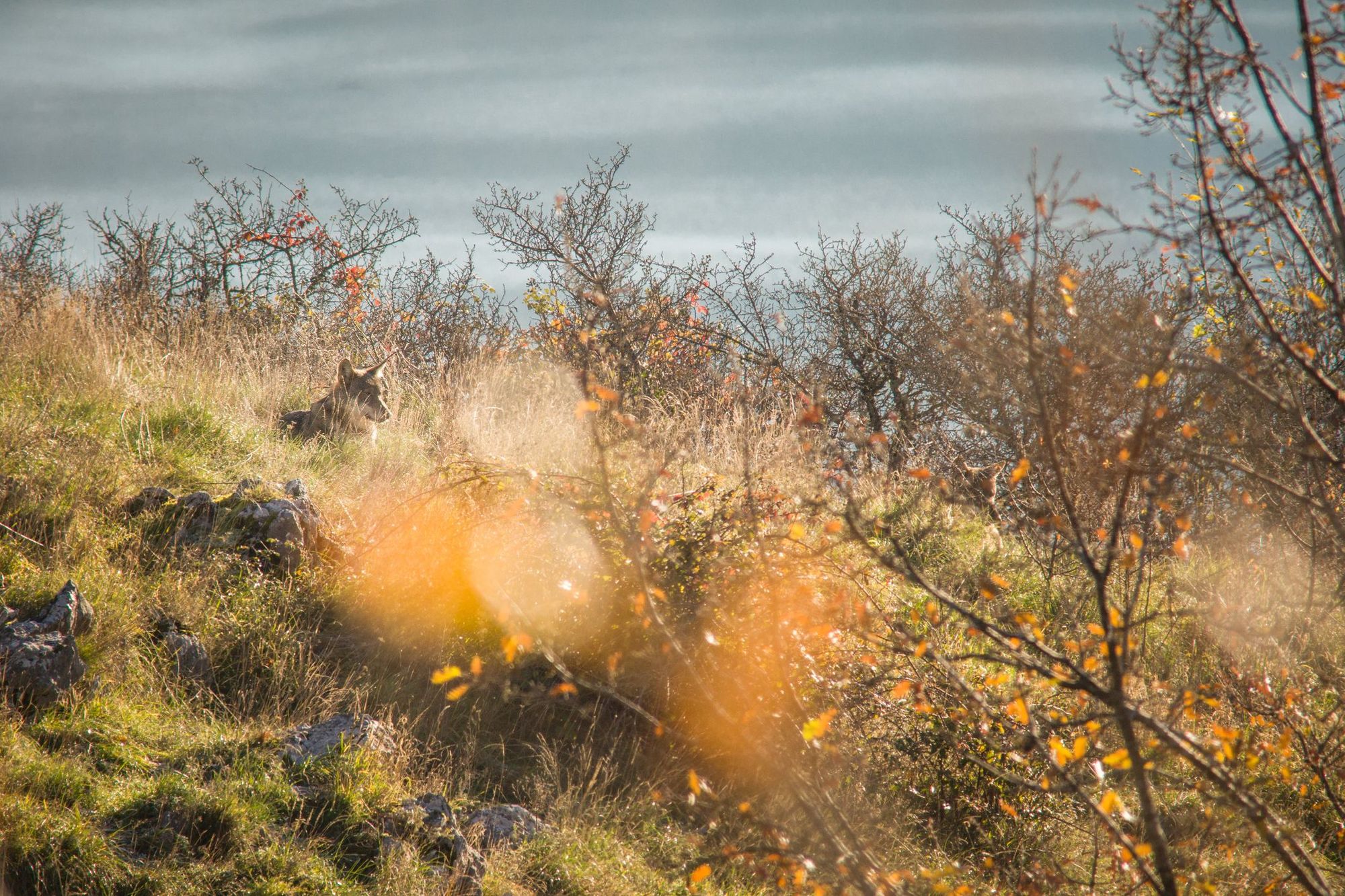 "By ecological corridors, we mean these big portions of land which are feasible for wildlife, but are not protected. The Marsican brown bear is an animal that can walk a lot, so you have to protect all of the territory where it can roam - and also prepare the local communities to receive, or to co-exist, with this species, because they can damage aviaries or chicken coops. To prevent damages and prevent negative feelings [towards the bear], we distribute and install and maintain electric fences or provide bear-proof metal gates for chicken coops and we speak to people about their needs, so we can live in peace with this animal."
Most of the land outside of protected areas is farmland, and issues can naturally arise, so this coexistence work is crucial. Other actions include monitoring bear movements via GPS and camera traps, vaccinating sheepdogs to prevent the spread of infections and installing blue reflectors on roads to deter bears.
If you protect the Marsican brown bear and its habitat, you can protect a lot of other wildlife species which are connected with this endangered species too.
Meanwhile, the economic benefits of such wildlife can help with public opinion.
Valerio Reale is Enterprise Officer at Rewilding Apennines. "There is a study from [Clara] Tattoni which aimed to quantify over the last 10 years what the promotional value of the Marsican brown bear has been around the world, relating to local tourism," he tells me. "It's around 11 million euros."
The study also states that: "The residents' acceptance of bears increases when the benefits for them or for the ecosystem are communicated effectively, considering that in the study area those who work in the tourism sector are more tolerant of bears than those who work in the agricultural or livestock sector."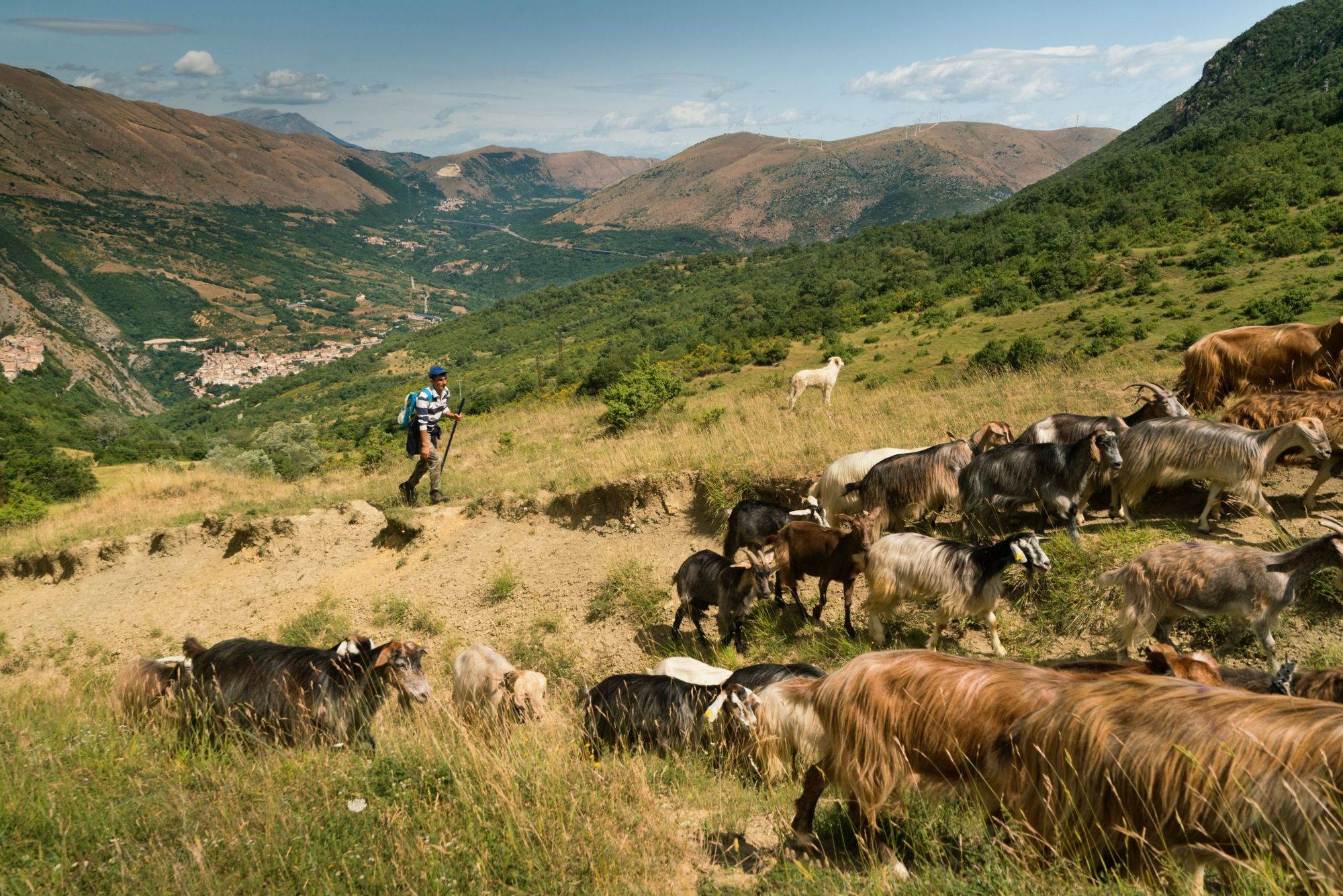 Indeed, in Pescasseroli, there are bars and cafes named for the bears. You can see street art of bears dotted around town and there are handicrafts to be bought.
Tourism must be sustainable and measured, though, Valerio notes.
"We're trying to move away from a safari mindset," he says. "So for us, it's not about wildlife observation. It's the combination of the signs and presence of wildlife, with visiting a historical town. We want to take people to less known areas and create new itineraries connecting what we call bear smart communities."
These are places implementing co-existence methods and through a "less impactful" form of tourism, they can discover a new source of income which relies on the vibrancy of the ecosystem which rolls outside their doorstep.
Wildlife-tracking tourism is about connecting with nature. It moves slowly. There's often as much sitting as hiking - always with binoculars at the ready.
The bear is a symbol for this territory.
"You're encouraged to be quiet, and it really enhances the nature around you, because you're listening so intently", says Steph Millington-Clark, Adventure Operations Manager at Much Better Adventures. "I remember one view, where as far as you can see, the scenery was like an ocean of greenery with each fold in the landscape like a wave. It really does feel like just you and nature. At another, we waited, and saw a wolf come out of the undergrowth with a deer in its mouth."
The ecosystem is thriving here, and Rewilding Apennines are finding that their work creating ecological corridors is already having an impact, too. "Slowly," smiles Angela, "because it's a species which needs time to spread, but luckily, it is happening. We're seeing that more individuals are spreading - in some occasions, it's females with cubs, which is very good news."
Umberto grew up in Abruzzo. "The bear is a symbol for this territory", he says.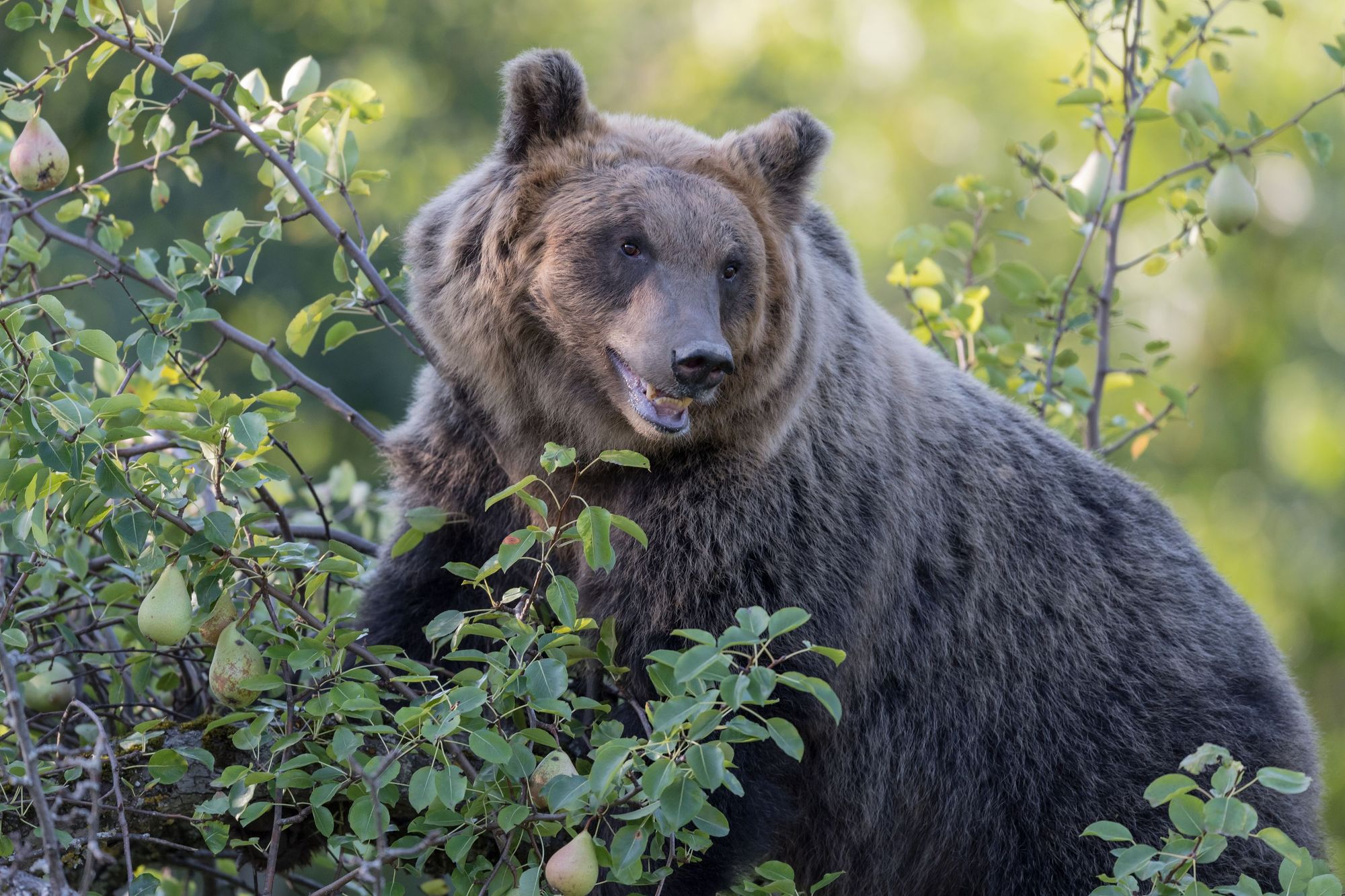 "In the end, almost everyone benefits - because if you talk about hotels and restaurants, the most common activities directly involved in tourism, you also talk about the farmer." Domestic tourism mostly takes place during July and August in Italy, but guiding tours inspired by wildlife, Umberto has also been able to extend the season. "There are benefits in the low season now," he says. "From April to June the leaves are blooming and there animals around, and in the Autumn, with the forests all covered by leaves, it's a really beautiful period."
Thanks to tourism and wildlife and this beautiful landscape, we can create economical benefits for people.
Umberto believes rewilding is the future of Abruzzo in more way than one.
"My aim is to create benefits for younger people, and to show them how having a national park and having this nature can create economical benefits," he says. "We are in a small area, and when people leave for university, normally they wouldn't come back, because they don't see any opportunities - to create a family or to create a job - but our aim is to change that. Thanks to tourism and wildlife and this beautiful landscape, we can create economical benefits for people."
As the sun sets over the layering hills around Rifugio Terraegna, bears wander, eagles nest down for the night, wolves howl, and tired hikers drift off to sleep.
Inspired? Check out our Rewilding Adventure in Italy's Abruzzo Mountains, designed in partnership with Umberto Esposito!