Arriving in Kathmandu, the capital of Nepal, ahead of the trek to Everest Base Camp is an experience in itself if you have never been to the south of Asia. A vibrant, bustling city, you can easily get lost in its quirky back streets littered with stalls and eateries as far as the eye can see. The architecture was so alien from what I am used to seeing, it was a great start to the adventure.
I loved capturing some of the locals going about their day-to-day business, especially around the old temples. As I was constantly turning my head to see different contrasts in colours, this man (below) grabbed my attention. His hat and the backdrop of the temple were enough for me to stop and pull my camera out.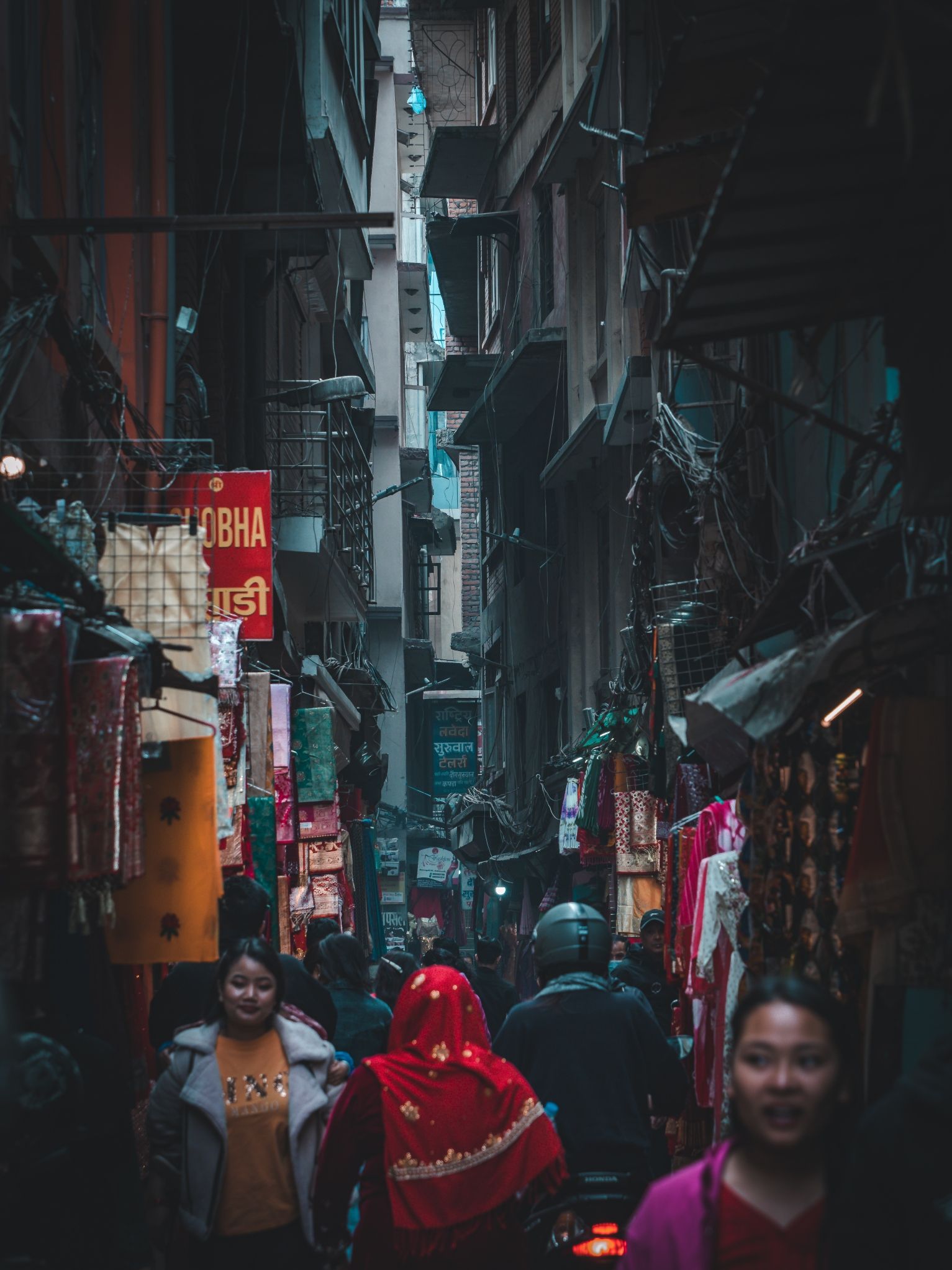 After a long journey to Lukla due to some bad weather, we finally started our trek to Phakding and then on to Namche. This part of the trek was where we were greeted by the mighty presence of the famous Hillary Bridge. With sweeping forest mountains and turquoise rivers running beneath us, it was truly breathtaking.
The view looking back after crossing the bridge was just spectacular. I could not stop myself from pausing every minute to take another shot of this incredible landscape.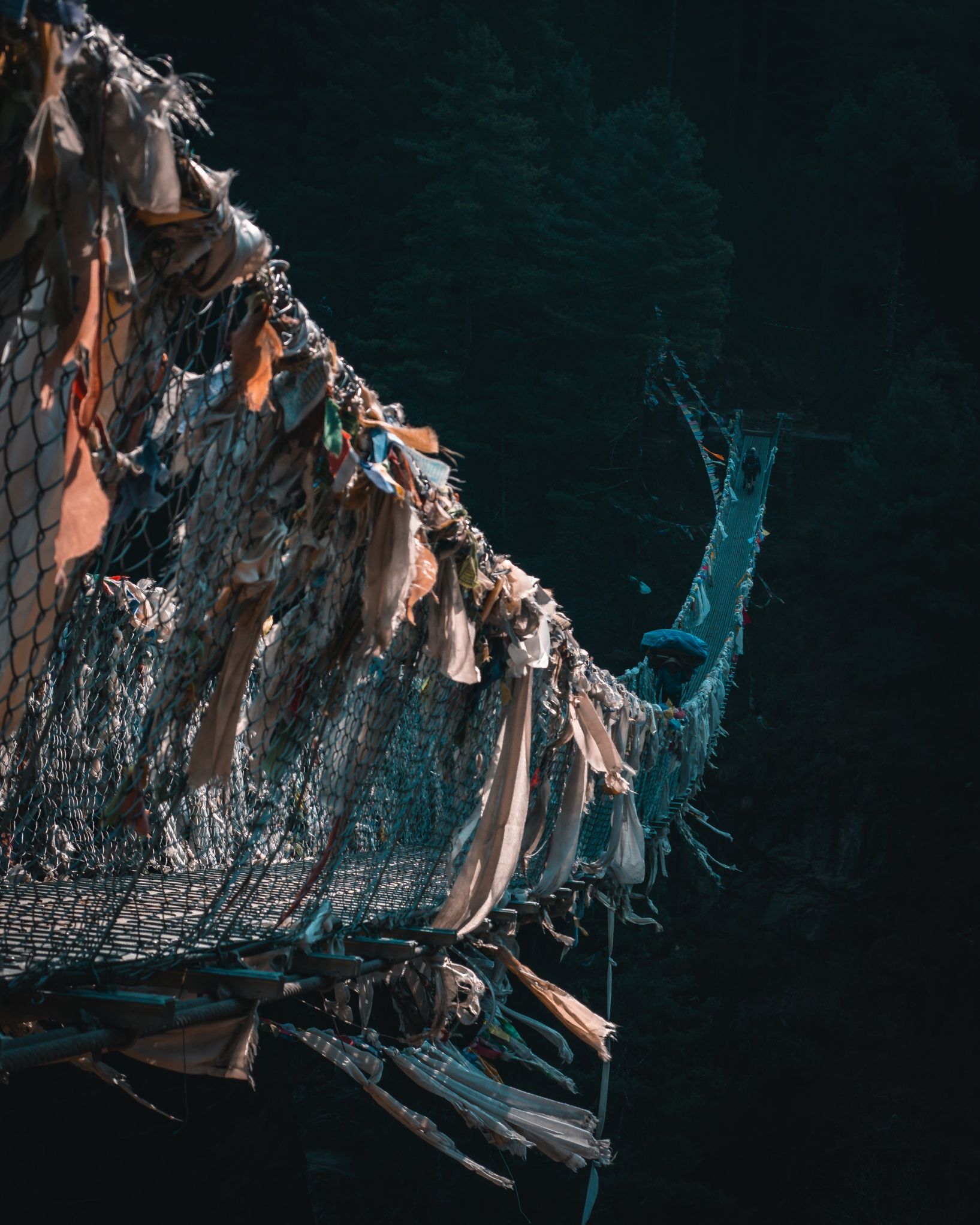 Namche Bazaar was the first and last major town before we started to trek up even higher, out of the tree line. I loved this place: the narrow streets, shops, bars, and the way it was built into the mountainside. I couldn't help but wonder at how long it must have taken to develop such a large town in this remote location with no road access.
The next day was an acclimatisation day and we got our first glimpse of the Everest summit next to Lhotse. I took this opportunity to have my photo taken with this immense backdrop – being a photographer I rarely get to see myself on trips like this, as I am usually the one holding the camera.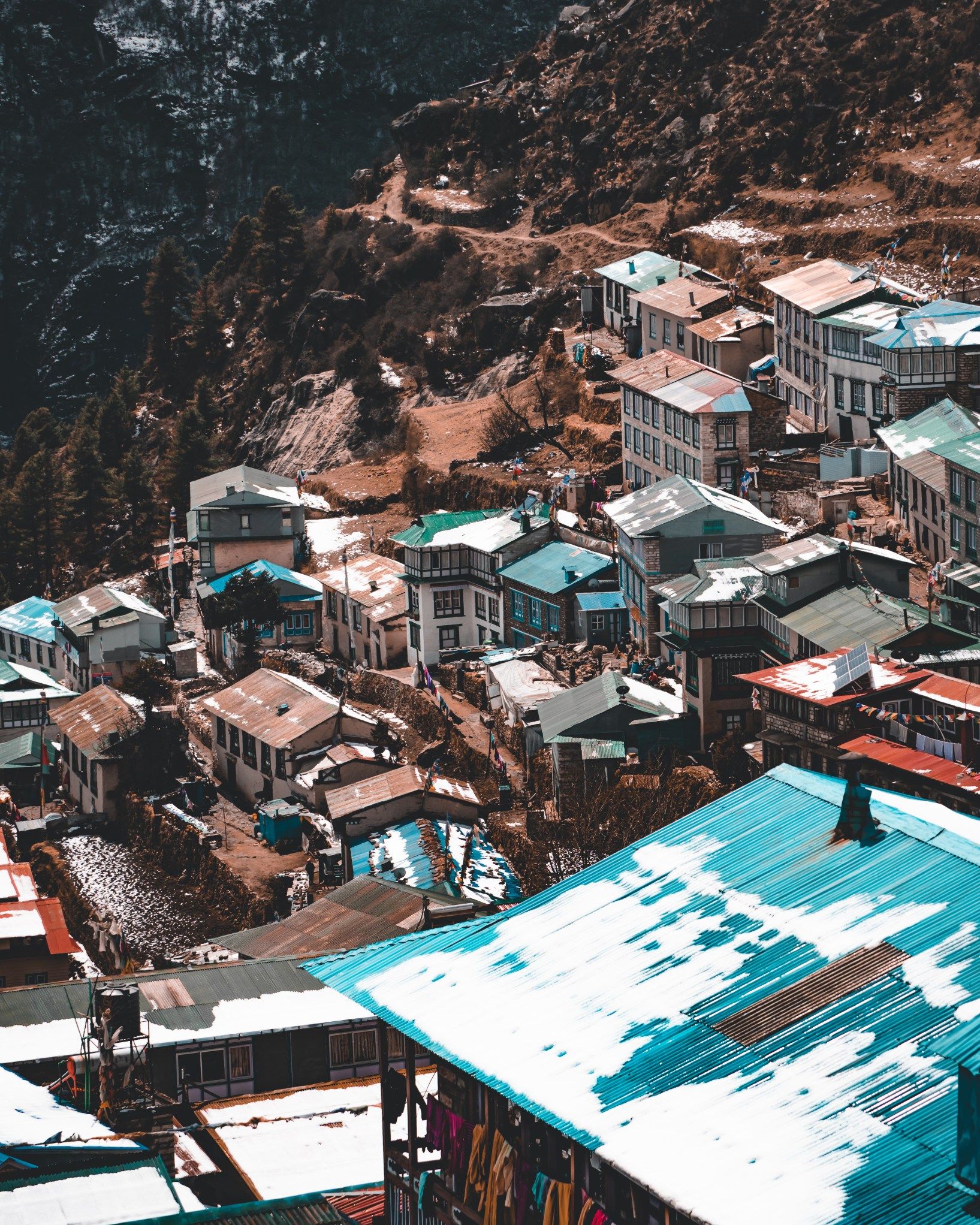 Trekking to Tengboche was one of my favourite days. The sun was glistening and this well-trodden path snaked alongside the mountains. We also had the beautiful Ama Dablam peak in sight for the entire walk. I loved seeing all the stupas along the way – they just pop out of the hillside and look majestic.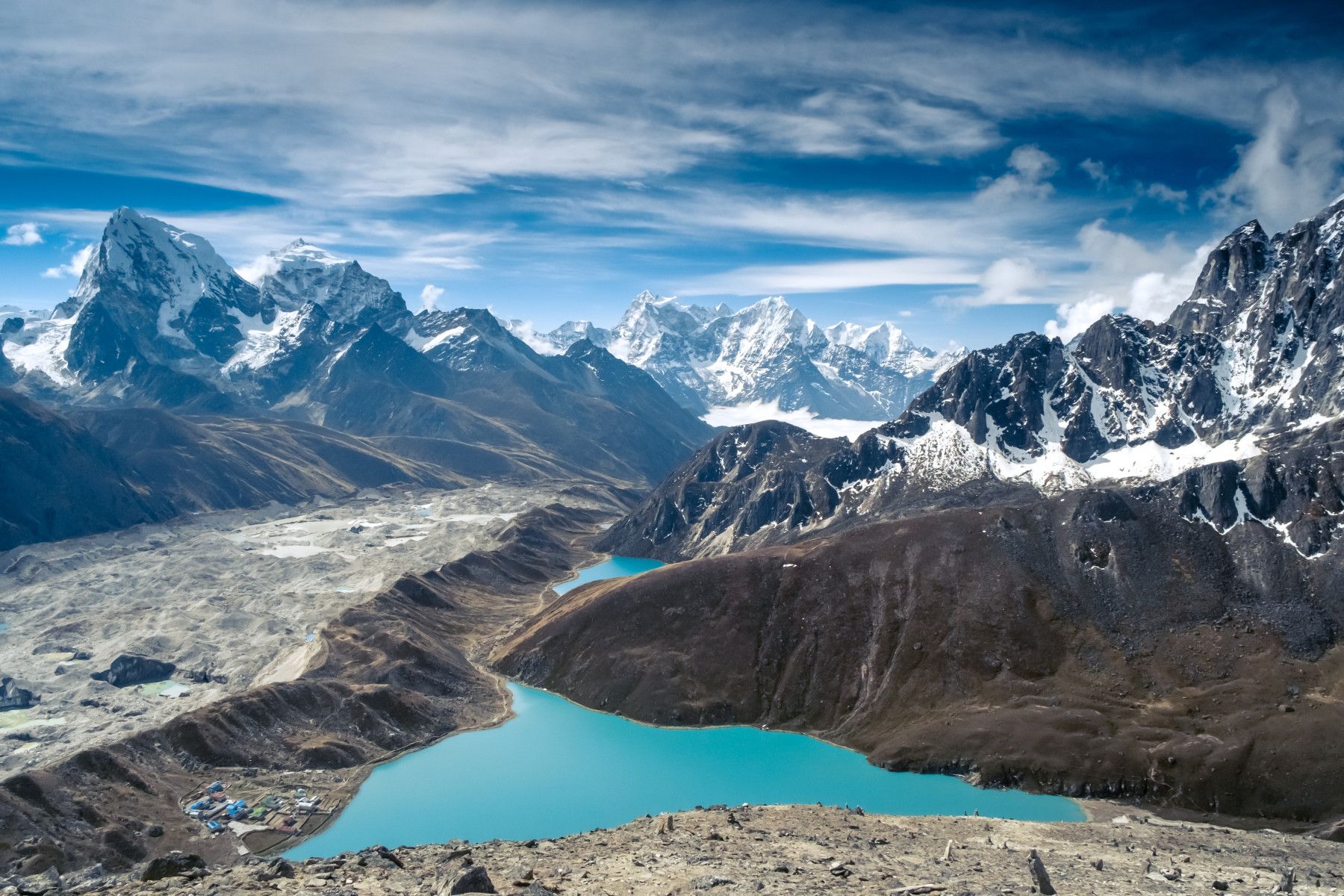 Arriving into Tengboche, I could feel how high we were now – although we were already above 3000m at Namche, this felt like proper mountains to me. I thought the view from this lovely little village across the valley was one of the best on the trek. The following morning we had a clear view of Everest and all its neighbouring giants – I don't think I will get to see a morning view like that again in a hurry.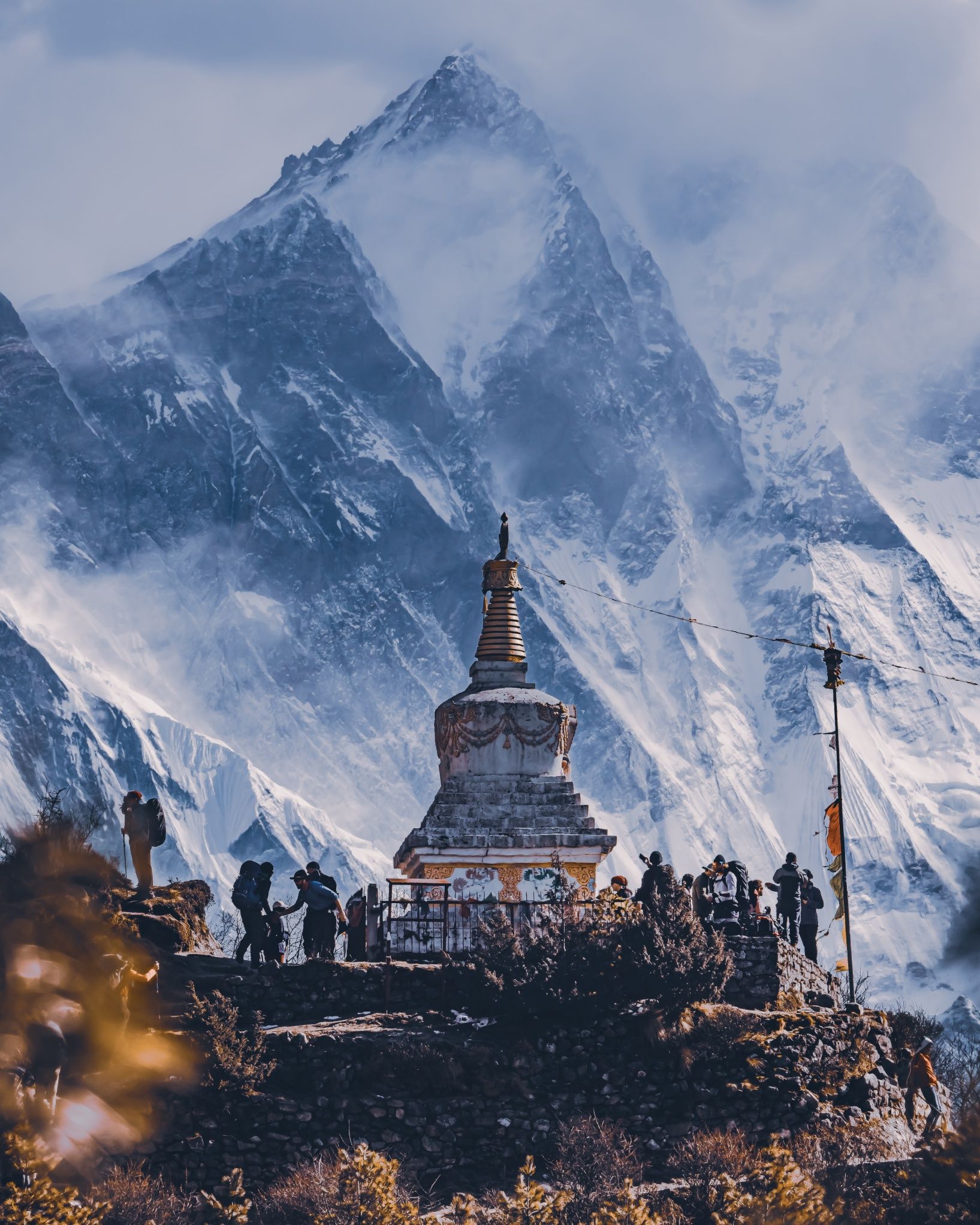 We continued on to Dingboche, the second-largest settlement along the route. The way was again beautiful, passing through small mountain villages. The scenery became very barren, almost otherworldly, changing before our eyes as we traversed the last hill to finally see Dingboche in an isolated valley. The views of Ama Dablam from this location were spectacular.
On an acclimatisation day, we hiked up the ridge of the neighbouring mountain to roughly 4700m. I was buzzing at this point, Dingboche looked like a child's miniature toy village from above with its brightly coloured roofs popping out from the vast landscape. We returned to the village and stopped at Cafe 4410 (4410m being the altitude) for some well-earned hot drinks and snacks.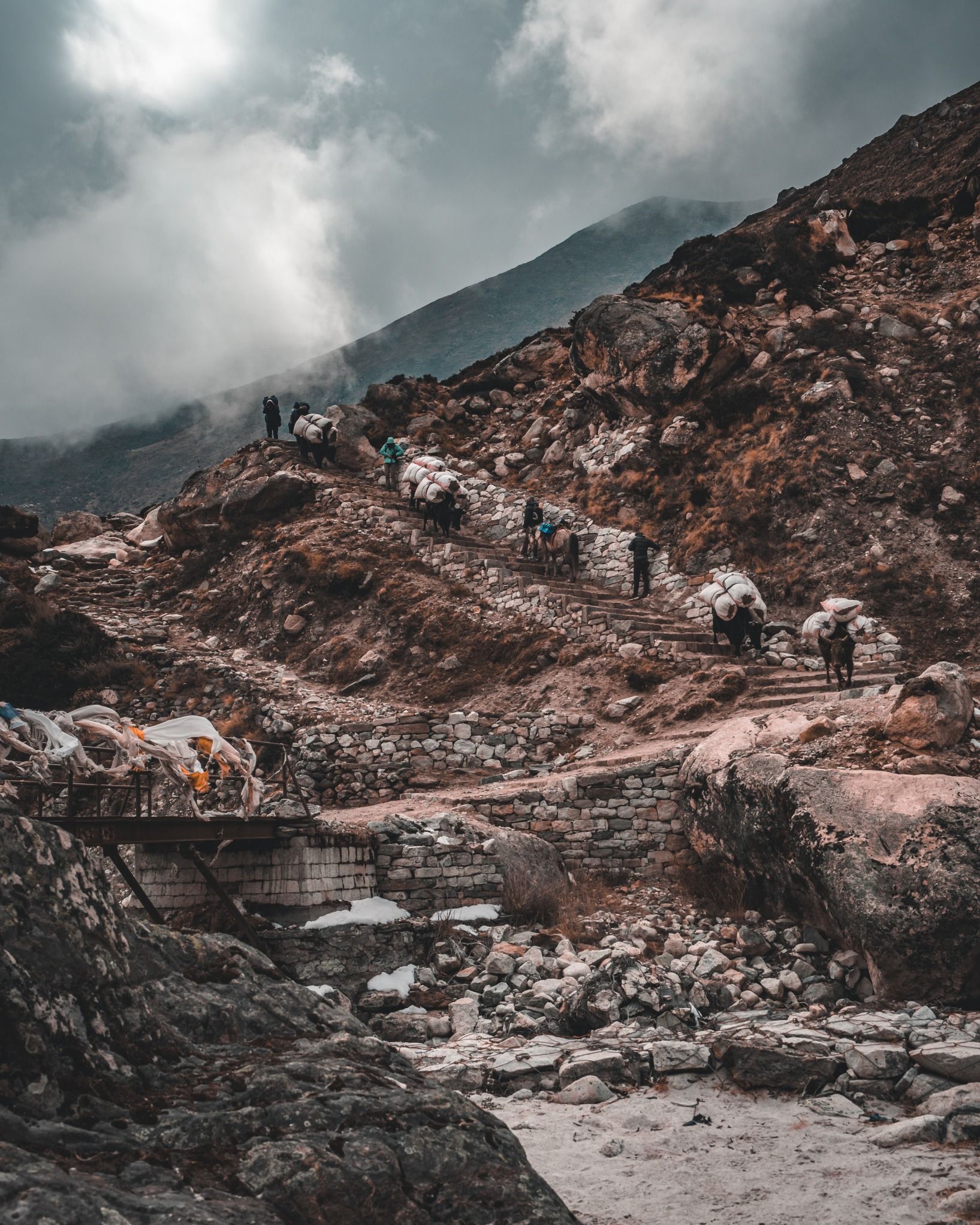 Our next destination was Lobuche. We started by hiking a long, almost desert-like plain alongside the Khumbu Valley, which was the most epic part of the trek yet. The mountains are just insane and I felt very small with them towering above.
I honestly felt like I was in a sci-fi movie on an alien planet – the landscape was remarkable.
After lunch at Dughla, we tackled the hardest climb on the trek, Thukla Pass. I could feel the lack of oxygen in the air, trekking over 4500m above sea level. We arrived at the sad but beautiful Chukpi Lhara, the Everest memorial for all the people who have lost their lives in the mountains.
Lobuche couldn't come soon enough. I was absolutely starving at this point and this was the first time I decided to step away from the amazing Nepalese food and went for a vegan burger, which I ate in about two seconds.
Lobuche had the best views of anywhere we stayed. I was constantly mindblown at what I was looking at – this place cannot be explained in words. I went outside in the evening and the stars were the brightest I had ever seen in my life; it was actually bright outside from the glow of the moon and stars, so you could clearly see the mountains in all their glory.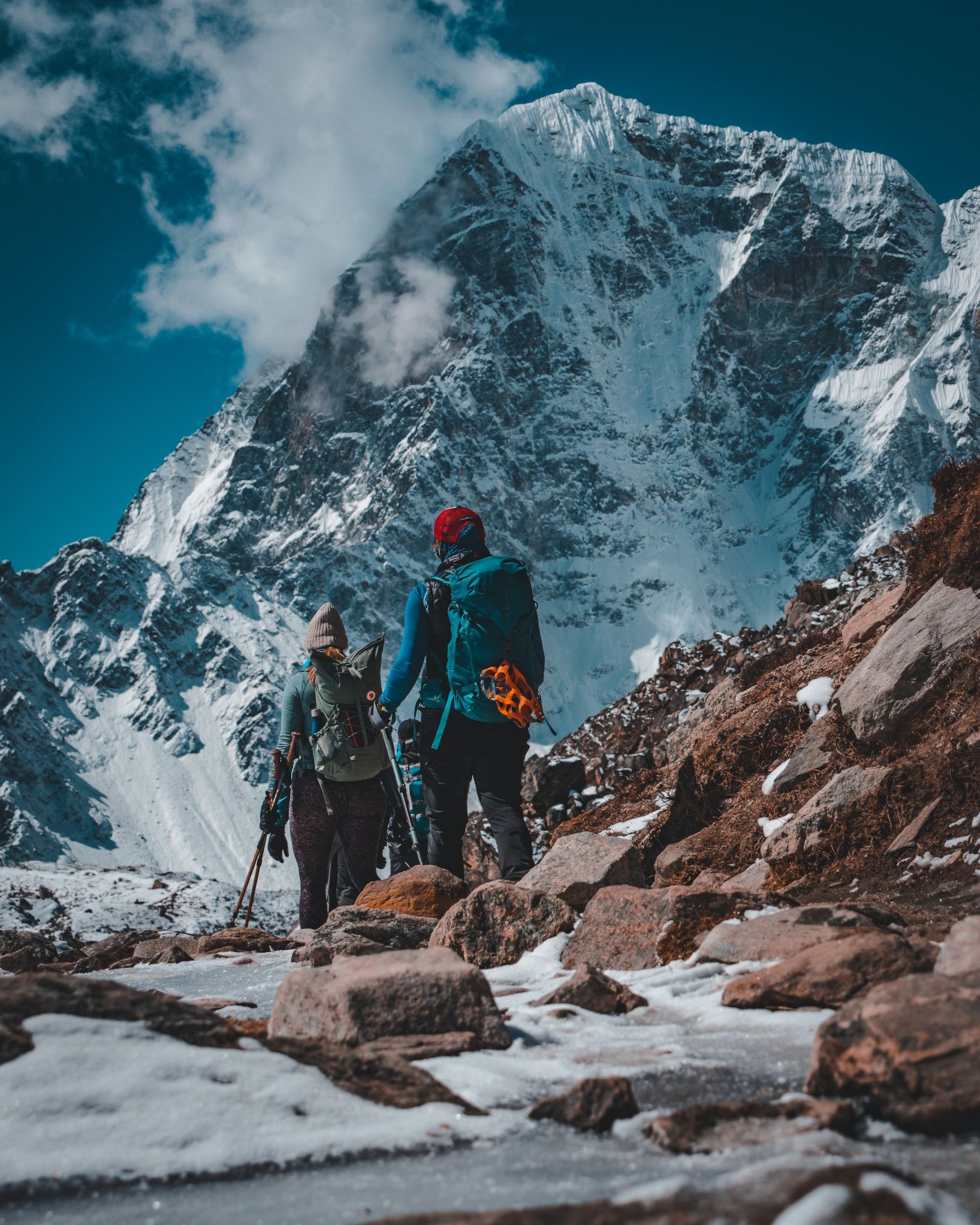 Today was the big day – hiking to Gorak Shep, our final stop (for lunch) before heading onward to Base Camp, then returning to Gorak Shep for the night. This hike was again breathtaking as we trekked alongside the Khumba glacier. It was a very different trail from those we had already endured, trekking over piles of boulders which were part of the river during the wet season. I honestly felt like I was in a sci-fi movie on an alien planet – the landscape was remarkable.
When we got to Gorak Shep we ordered lunch. To think that the delicious food, pots, enormous saucepans, and butane bottles had been carried on the back of a porter was incomprehensible. Those guys are real warriors!
We had a clear view of Everest and all its neighbouring giants – I don't think I will get to see a morning view like that again in a hurry.
We left Gorak Shep behind. Although this place is stunningly beautiful it also has an eerie feel about it – being so remote, so isolated and so unnaturally positioned within its surroundings. It's a brutal environment to be in and something I doubt I will see again for a very long time, if ever.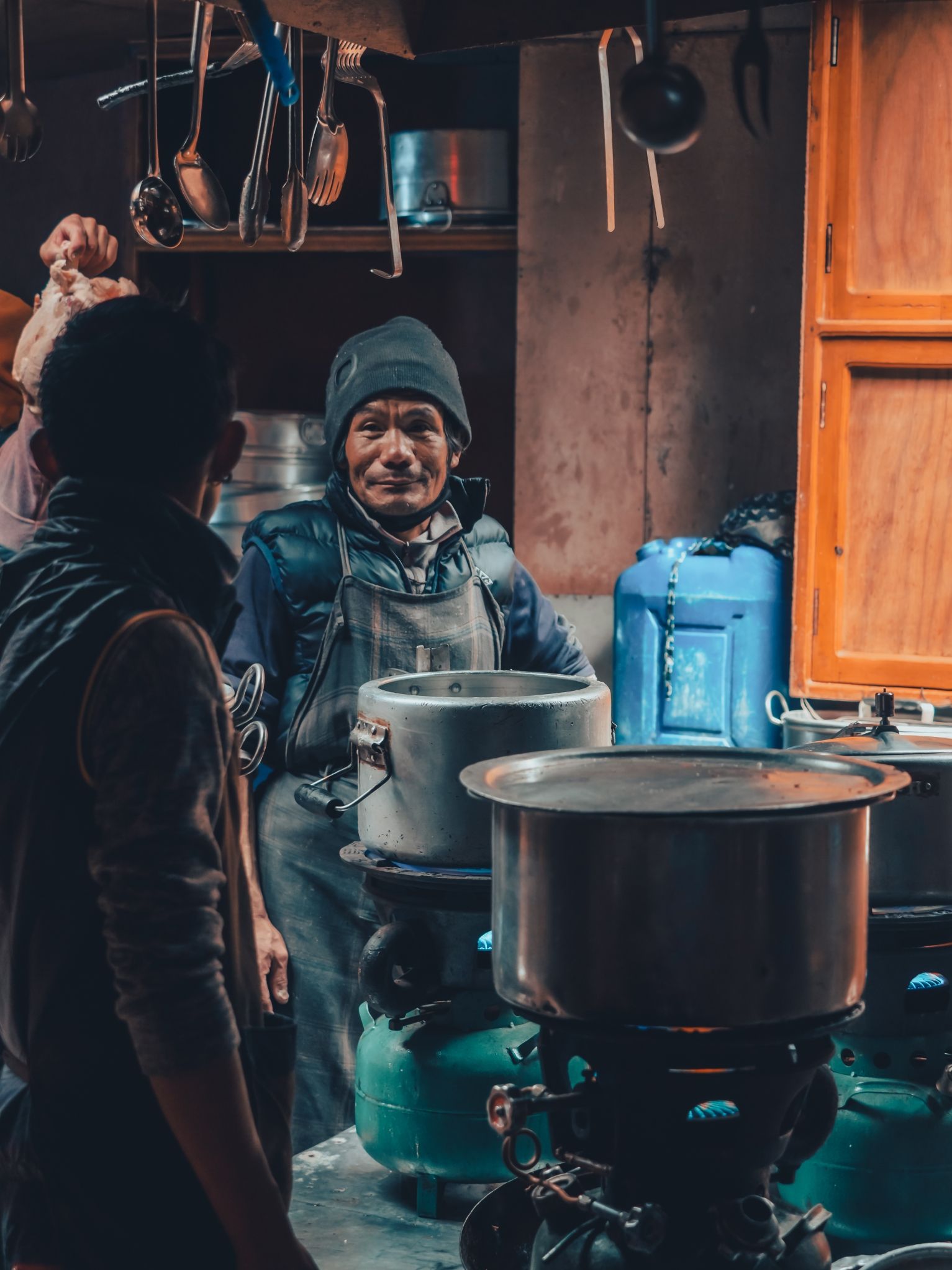 We started trekking along the final ridge, spotting colours in the distance – just making out tents that had been erected at Base Camp in readiness for the climbing season. The closer we got the more the adrenaline and emotions started to kick in. Smiles began to emerge on people's faces as at last, there it was: Everest Base Camp!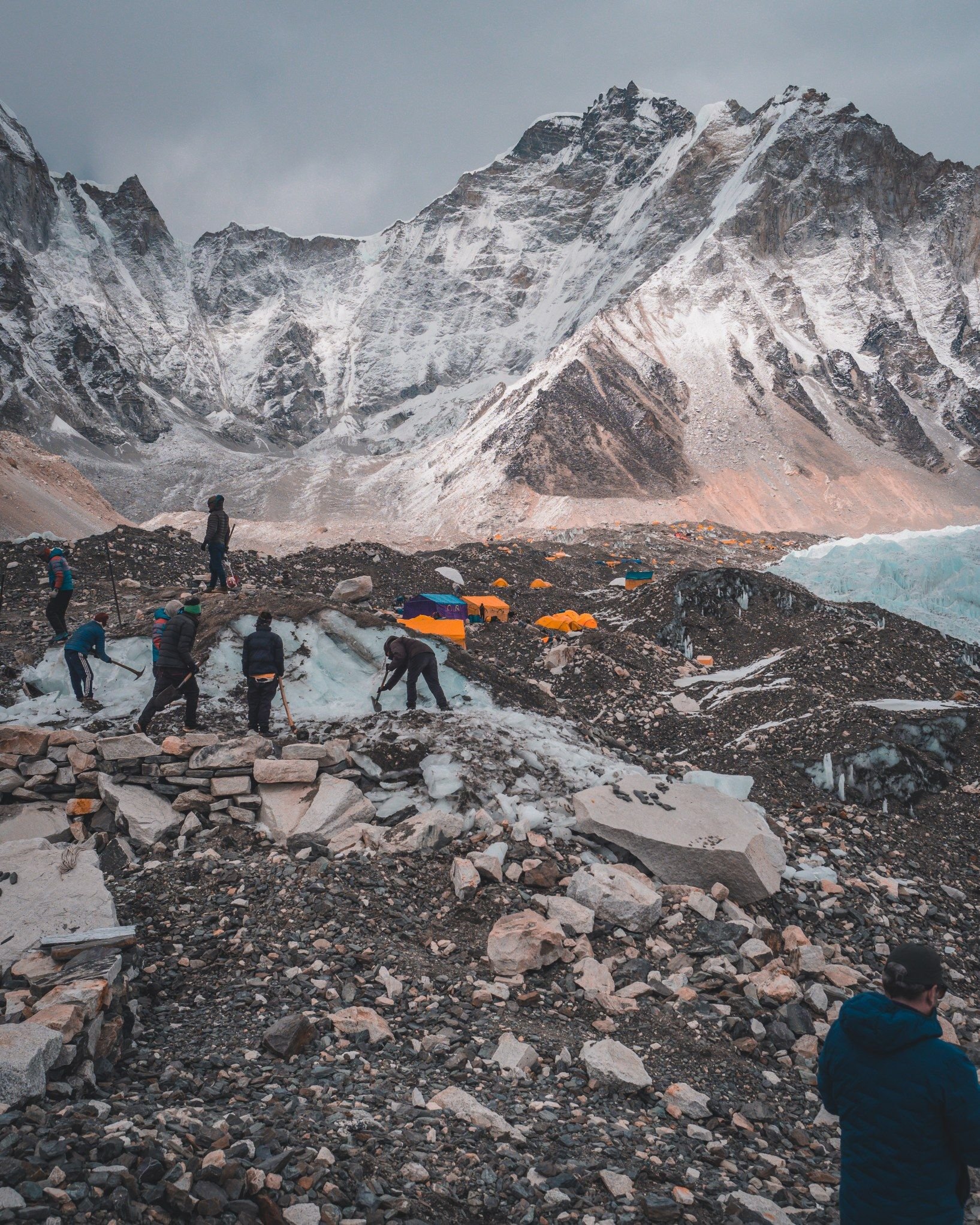 Words cannot describe this place. Not just Base Camp, but the whole experience. It exceeded all of my expectations; this was an adventure I will never forget both emotionally and physically.
I couldn't have done it without my team mates Nick, Hats, Caps and Bjourn, not to mention our guides Asman, Nurbu and Prashant along with the incredible porters who looked after us so well on this journey. It truly is a magical place, like nowhere else I have seen before, and I still think about it almost every day to some degree.
Inspired? See more of Olly's work over on Instagram or his website, and check out our Trek to Everest Base Camp.