It's difficult to talk about hiking in the Lake District without mentioning Wainwrights. It's almost impossible to talk about the best hikes in the Lake District without mentioning them.
For the uninitiated, there are 214 Wainwrights in the Lake District National Park. They are the beautiful hills featured by the writer and hillwalker Alfred Wainwright in his seven-volume Pictorial Guide to the Lakeland Fells, which was released from 1955-66, and these days, they have become the go-to list for anyone wanting to summit all of the fells in the Lake District.
Unfortunately, if you've only got a weekend, it's unlikely that you'll be able to summit all 214 of those Wainwrights (unless you're a lot fitter than we are). And the Bob Graham Round - the famous 66-mile, 8,230m circuit of 42 of the highest peaks in the Lake District - is also a hell of an ask. Kilian Jornet finished the route in 12hrs 52 minutes, but he's probably the best trail runner in the world.
So, if you're visiting the Lake District, and you're keen to climb as many hills as you can, but don't want to take on a borderline psychopathic endurance challenge, what are your options? Fear not! There are still plenty. And here's where we introduce one of our favourites: the new '15 Peaks Challenge'.
To complete it, you'll have to ascend around 3850m over 27 miles of climbing. Make a weekend of it and it could just be the best one you've spent in the lakes.
The 15 Peaks
Brown Base (646m)
Green Gable (801m)
Great Gable  (899m)
Lingmell (807m)
Scafell Pike (978m)
Broad Crag (934m)
III Crag (935m)
Great End (910m)
Helvellyn (950m)
Lower Man (925m)
WhiteSide (863m)
Raise (883m)
Stybarrow Dodd (843m)
Green Stones (795m)
Blencathra (868m)
There are 10 Wainwrights on the route, as well as various other fell tops and summits. You'll summit Scafell Pike, the highest mountain in England, and take on a handful of the best hikes in the Lake District, including reaching the top of the famous Helvellyn, via Striding Edge, and the iconic Blencathra.
The Breakdown
There are obviously a variety of ways to summit the 15 peaks above in the Lake District. The method that we're going to describe sees you take on eight summits on day one (including England's highest mountain Scafell Pike), followed by six more hills on day two. Saving the best for last, you'll then head up Blencathra, the 15th and final peak in the challenge, on day three.
Day one highlights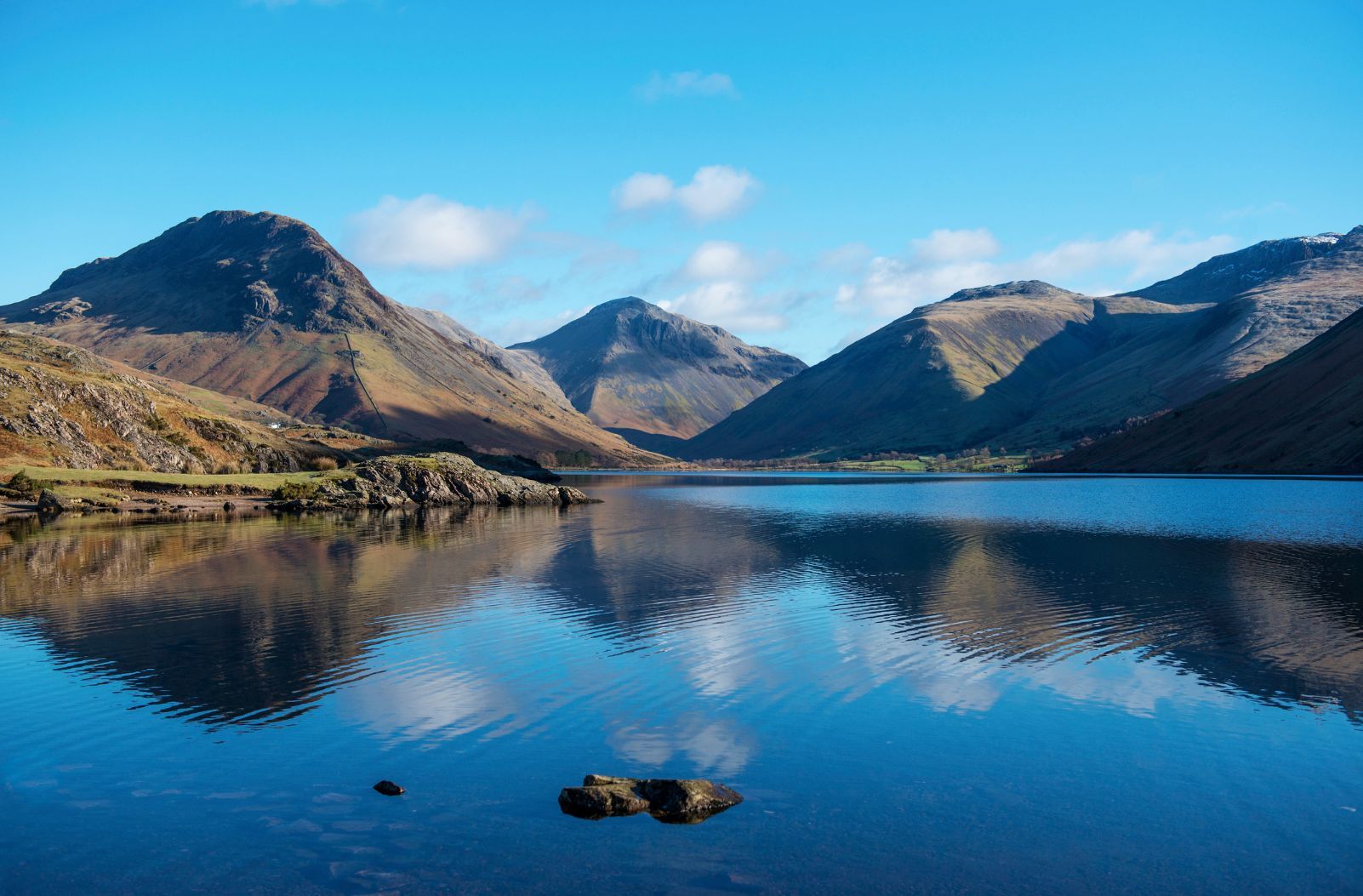 The view of Borrowdale as you climb Brown Base is spectacular. Green Gable provides views out across Western Lakeland, including Ennerdale and the High Stile ridge. And of course, you'll be climbing the highest mountain in England.
Reaching the summit of Scafell Pike is a rite of passage for any keen hiker in England. There are various routes to the top of Scafell Pike. The Lake District Challenge will take you along the Corridor route to the summit.
At the top, after a few steps, you'll find a trig point and a stone shelter, which looks down over all of England. This route then descends on the north side of Scafell Pike. The descent is not entirely obvious and to put it bluntly, there's a lot you can fall off, so you need to know what you're doing, and be sure-footed. There's even an aptly-named 'Dropping Crag'. Please, try not to drop off it.
Day two highlights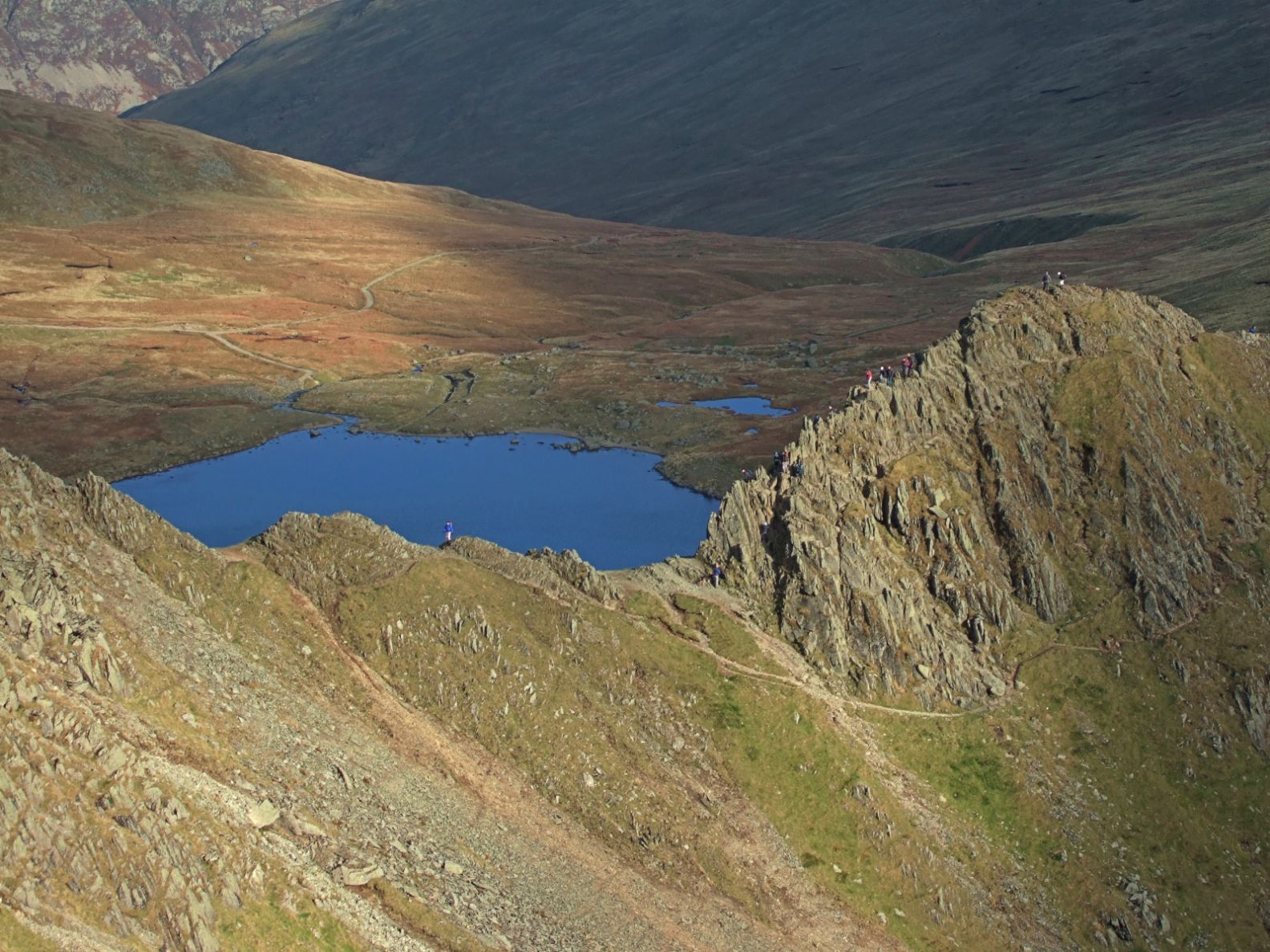 We recently chatted to photographers Nadir Khan and Tom McNally about their new book 'Extreme Lakeland'. On the cover of that book, you'll see a stunning image of Striding Edge, a famous ridgeline leading to Helvellyn. "It's one of those iconic places," Nadir told us. "It's the geography and the drama of the place." On day two, you'll climb Striding Edge, heading to Helvellyn.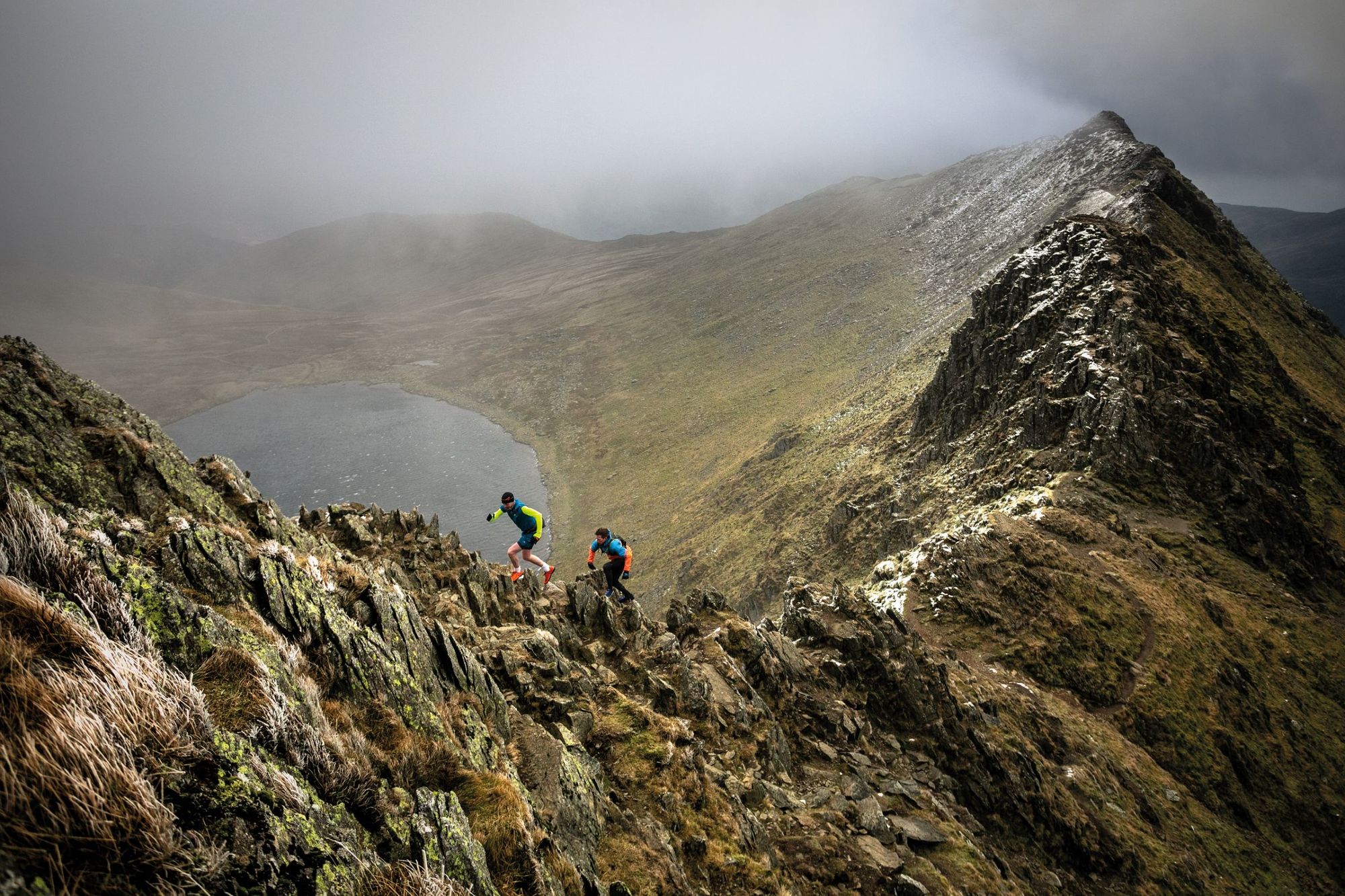 This is a great introduction to scrambling, on one of the most beautiful spots for scrambling in the UK. The route to Green Stones is another highlight, with beautiful views over to Ullswater.
Day three highlights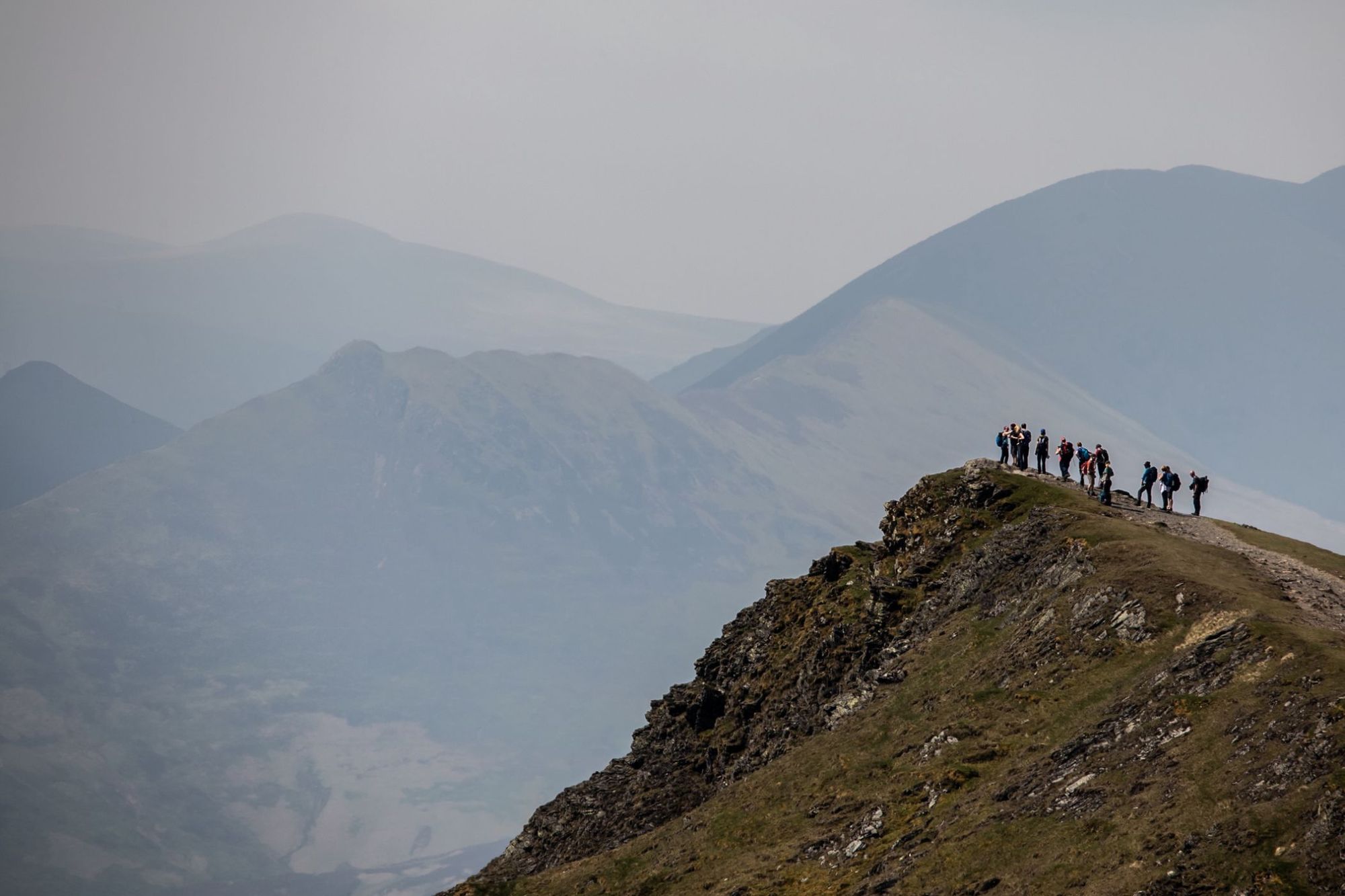 You might only have one peak left when you reach day three, but it's a beauty. Blencathra, via Doddick Fell, is undoubtedly one of the best climbs in the Lake District, and it was selected as such by Dan and Karen Parker - authors of 'Peak Bagging: Wainwrights' - when we had a chat about their favourites.
"It's got so much variety," Dan told us. "There's the standard five tongues leading off it, each of which you can go up, and there's the excitement of Sharp Edge and Hall's Fell. There's a bit of scrambling, too." Karen added: "It's probably the fell that we've been up most in the Lake District." The views to the south, along The Dodds towards Helvellyn, are particularly special.
We say that you're only climbing one peak on this route, but there are six fell tops on the Blencathra Summit ridge, with Hallsfell at 868m being the highest peak.
Inspired? Check out our 15 peaks challenge in the Lake District trip!
This article contains affiliate links. Which basically means we make a little commission if you click through and buy something. It doesn't cost you anything, and it just means we can do more good things in good places.