Friends? Friends are overrated. Yes. OK. They might buy you drinks on your birthday, laugh at the same old stories you always tell, and sometimes be alright to hang out with but, in reality, you definitely don't need them anywhere nearly as much as you think you do. Take going on an adventure with a group of strangers, for example. It probably sounds scary, anxiety-inducing, and the opposite of fun. However, nothing could be further from the truth. And, let me tell you, I speak from experience on this.
In the first half of 2017, I took the plunge and signed up to climb Mount Toubkal. I'd never been to Morocco before, I'd never climbed the highest mountain in North Africa before, and I'd never been on a trip without a friend, family member, or other journalist being present. This was my entry into solo travel. With Toubkal standing at 4,167 metres high, my main concern before the trip probably should have been around whether or not I could even make it to the summit – what with it being a considerably larger mountain than anything I'd scaled before. In reality though, my worries centred on whether I'd be an odd one out; a lone wolf in a sea of pre-existing friendship groups.
"The thought process goes like this. Do I want to go? Yes. Can I go on these dates? Yes. Book it. Go."
I needn't have worried. In fact, I'd encourage anyone sitting on the fence about 'going it alone' to get off that fence and get stuck in. Here's some reasons that will hopefully inspire you to (temporarily) ditch your mates for the trip of a lifetime.
1. You'll make new friends in no time
Remember your first day at school? When you didn't know anyone, but you went along and made friends anyway. Maybe it was because you had a matching lunchbox with someone. Maybe it was because you had a shared passion for football with someone. Maybe it was because you and that other person both enjoyed sliding down corridors on your knees…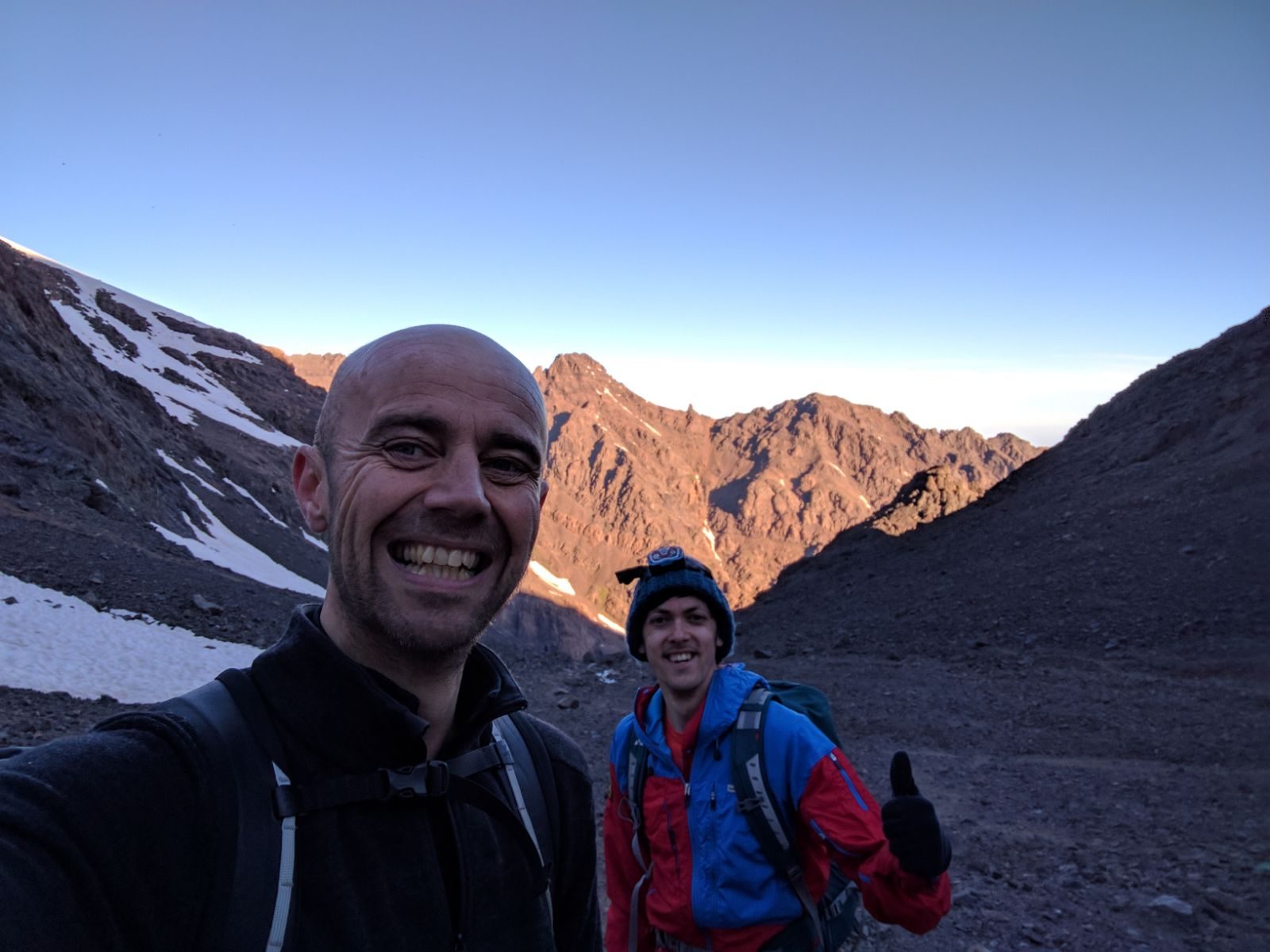 The older we get, the more we seem to forget that we're all able to make new friends. It's just that we spend so long in our comfort zones, digging ourselves deeper and deeper into our set routines and social circles, this knowledge somehow slips from our consciousness. It's there though. It's definitely there. You just need to poke it with a stick. Reawaken it.
On my Moroccan adventure, I rediscovered this dormant side of my personality and chatted to people I might not have made the effort to chat with if I'd been there with a big squad of friends. The experience was so much richer because of it.
2. The expert guides will look after you
Ibrahim from Aztat Treks. Shoutout to the hero, and all-round legend, Ibrahim from Aztat Treks. On my Toubkal climb with Much Better Adventures, Ibrahim and the Aztat Treks team took care of everything. Whether it was sorting out our meals, looking after our kit, ensuring we were following the correct route, or just being there to answer our questions and have a talk – they were far, far, more useful than any of my friends would have been in this scenario. Sorry friends.
3. You'll have an Instagram exclusive on your hands
There's an argument to be had that says adventures are a great chance to put down the phone, get away from the screens, and soak up a big old slice of spectacular scenery. On the other hand, it's 2018. And that means that, now and then, it's perfectly acceptable to embrace your inner Instagram influencer, get out your Google Pixel 2 (other smartphones are available) and hashtag the hell out of that vista. The cool thing about going away without your friends is that any shots you get will be yours and yours alone. #NoFilter
4) Booking a trip for one is easier than booking a trip for six
You've chatted to your mates, and you reckon you've finally settled on a date for that big adventure you've been planning. It feels like you've been going round the houses on it for ages but it looks like you've finally agreed on a weekend to do it. The plan is coming together, and like Colonel John "Hannibal" Smith in The A-Team, you love it when a plan comes together.
One day though, and this comes out of the blue like a Great White Shark with a weirdly busy calendar, a member of your group says they actually can't do that second weekend in March after all and, "sorry to do this but can people do the weekend of the 28th instead?"
Gah. No. It's just too much hassle, isn't it? Might as well sack the whole thing off, and go by yourself instead. Booking trips when it's just you is so much easier. The thought process goes like this. Do I want to go? Yes. Can I go on these dates? Yes. Book it. Go.
Save yourself the ball ache, and look after numero uno.
5. You'll come back a new and improved version of you
You know how people say they really learned something about themselves when they got outside of their comfort zone, and had to overcome a challenge? You must have seen the cliched quotes emblazoned over sunsets, on your various social media feeds, down the years. Come on. We all have. The words are usually incorrectly attributed to Marilyn Monroe, or Oscar Wilde, or Winston Churchill or… Tupac Shakur.
"Live a life with no regrets," "It is in adversity that we learn to be the best versions of ourselves," "For every dark night, there's a brighter day" (that last one really is Tupac). Written down, these words are just words. And it's easy to be cynical about words. However, despite the cliched sunsets and misattribution to Marilyn Monroe, there's often a fundamental truth in these words. Even if, at the time, they seem a little cheesy and naff.
"Pushing yourself to do something new, different, and sometimes difficult can help you to see the bigger picture; elevating you to whole new levels of you. You 2.0."
Challenges genuinely do help us to grow. Whether the challenge is conquering a mountain in Morocco, doing a multi-day trek in the Balkans, or kayaking down fjords in Norway… pushing yourself to do something new, different, and sometimes difficult can help you to see the bigger picture; elevating you to whole new levels of you. You 2.0, if you will.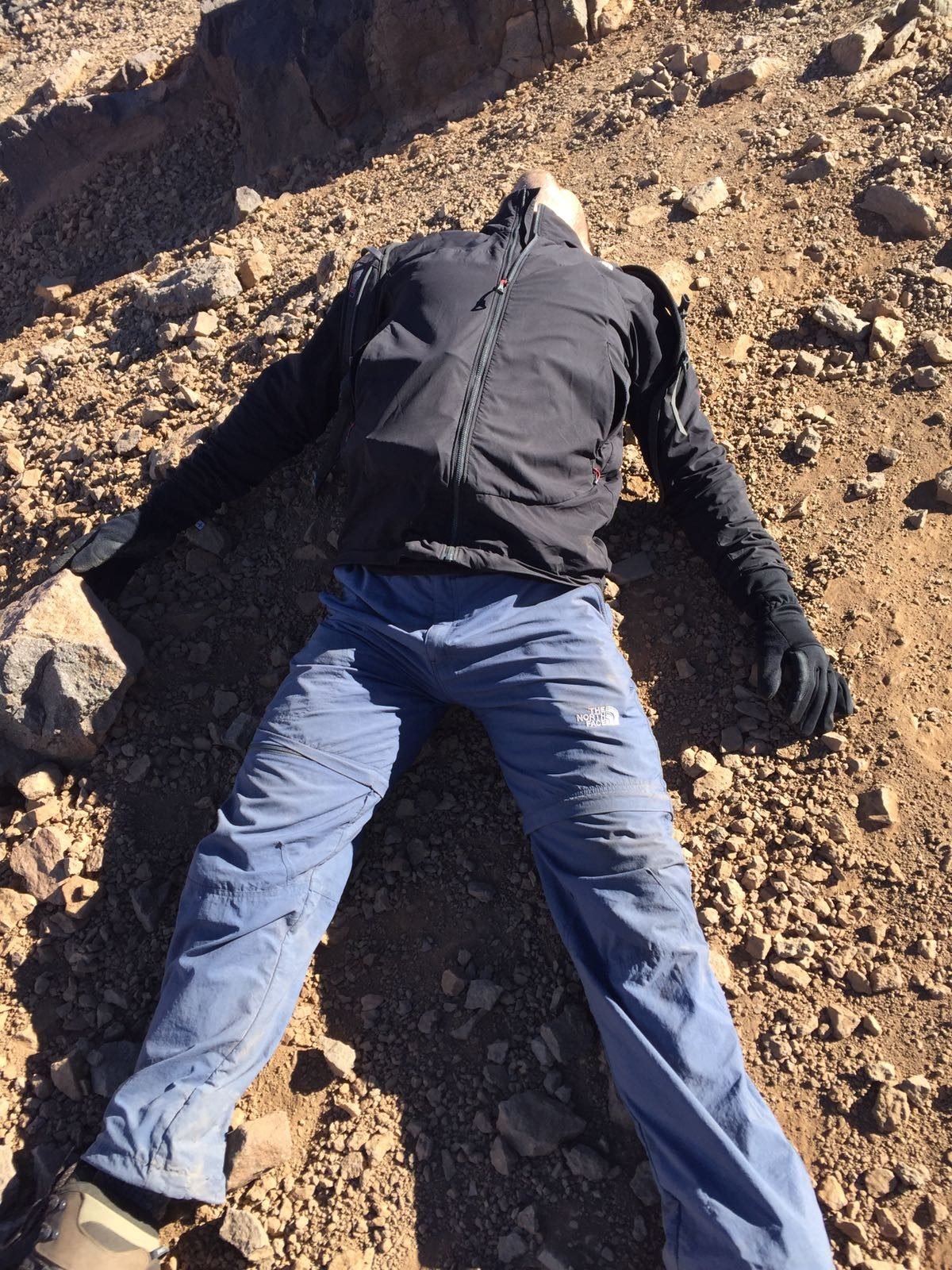 If you're now feeling inspired to head out on your tod, check out our epic adventures primed for solo travellers. Or do as Jack did, and conquer Mount Toubkal yourself.  For further inspiration, check out our feature on solo travel.