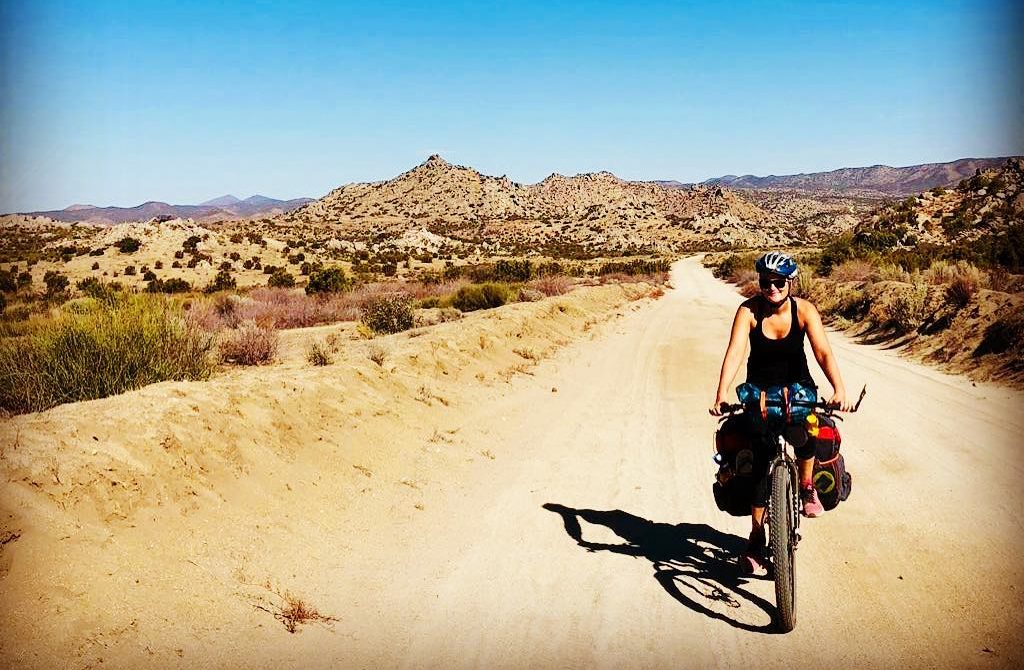 Sarah Williams is an adventurer, qualified yoga instructor and the host of the Tough Girl Podcast. She interviews inspirational women with a background in adventure or sport, often overcoming great challenges. Read our full interview with Sarah here: Meet the Woman Giving a Platform to the World's Toughest Female Adventurers
Sarah is the latest to take on the 7 Quick Questions for our new regular feature. It's pretty self explanatory. We ask someone in the world of adventure seven quick questions. They give us their answers. So, without further ado…
What's your favourite or most recommended adventure book?
I love anything written by Anna McNuff, I think she is a fantastic writer and storyteller. She shares her journeys in a beautiful way and I always find them inspiring. I read her book 50 Shades of the USA while I was cycling down the Pacific Coast Highway in 2018. If you want motivation, inspiration and laugh out loud moments – then its well worth reading!
What's your oldest piece of kit?
I'm very minimalist and I don't really get attached to pieces of kit, it's there to do a job! Although I do like to ensure my gear get's well used before it gets replaced. Once it's worn out, it's gone. Over the past few years I've gradually been upgrading my kit and going for quality pieces which will last me a longer amount of time. I do love my sleeping bag, which I've had since running the Marathon des Sables (2016), that's been on a few adventures over the years.
Recommend us a podcast
Obviously my own…. the Tough Girl Podcast! I also really enjoy She Explores and Sparta Chicks Radio. I love listening to other women share their stories of adventures and physical challenges – and what they've learned on the way.
What's your favourite hiking trail in the world?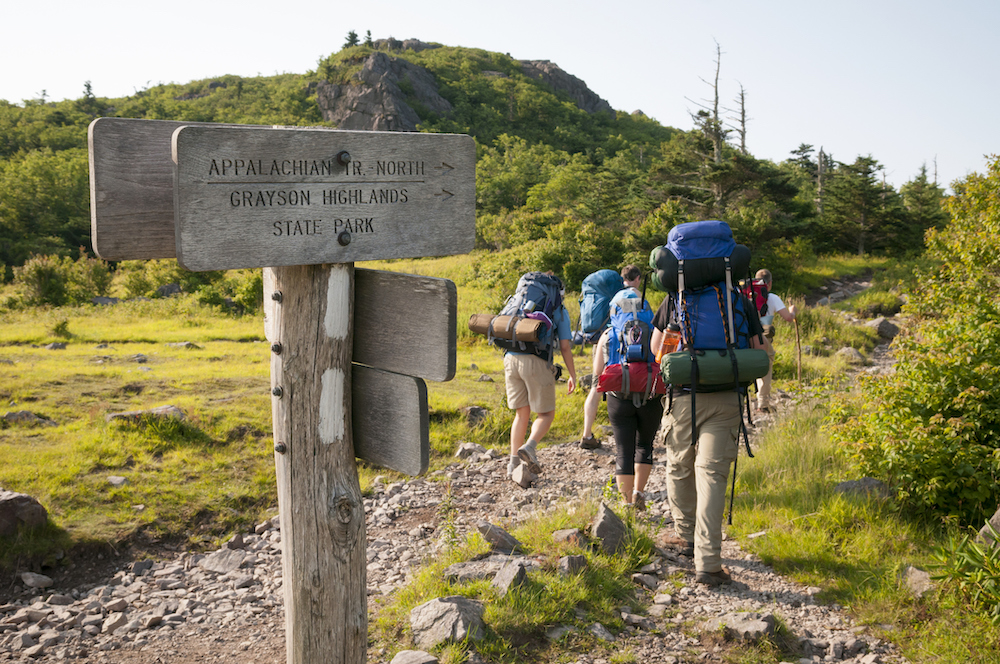 I think the Appalachian Trail will always hold a special place in my heart as it was so life changing for me when I hiked it in 2017. Recently I've started to watch vlogs about the Pacific Crest Trail and I know I would love to thru hike it at some point – it looks stunning! It's very difficult for me to have a favourite, there are too many trails, too many opportunities for adventure – plus it's always about the people you meet on the journey.
Tell us about a time when an adventure went wrong, but that made it all the more memorable.
I got left in the Mexican desert with a broken bike…. that was fun! I had to hike and push the bike out for about 15 miles in the blistering sun. It was memorable because I got myself out of that situation and I realised how capable I really was and how I handle high stress situations (with a smile and positivity) – you can actually watch this experience, as I was vlogging my challenge!
Do you have a favourite saying?
"If it doesn't challenge you, it doesn't change you".
For me, its about stepping outside your comfort zone and challenging yourself, that's the only way you are going to grow and develop as a person. I want to be the best version of myself that I can be and to do that, I have to keep pushing myself and doing the things that scare me.
Would you rather defend yourself against 50 duck-sized horses or one horse-sized duck?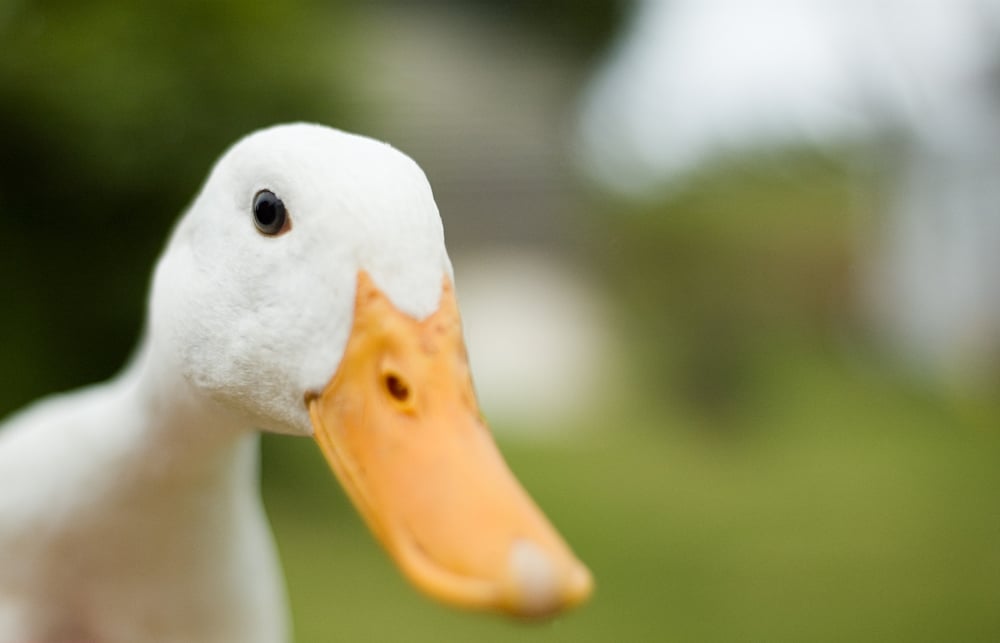 I don't think I'd need to defend myself. I would make friends with the 50 duck-sized horses, how cute would that be!
Well we hope that got you in the mood for some adventure! Who would you like us to interview next? Share the article and tell us on Facebook, Twitter or Instagram. Otherwise, send a carrier pigeon. We'll keep the windows open.