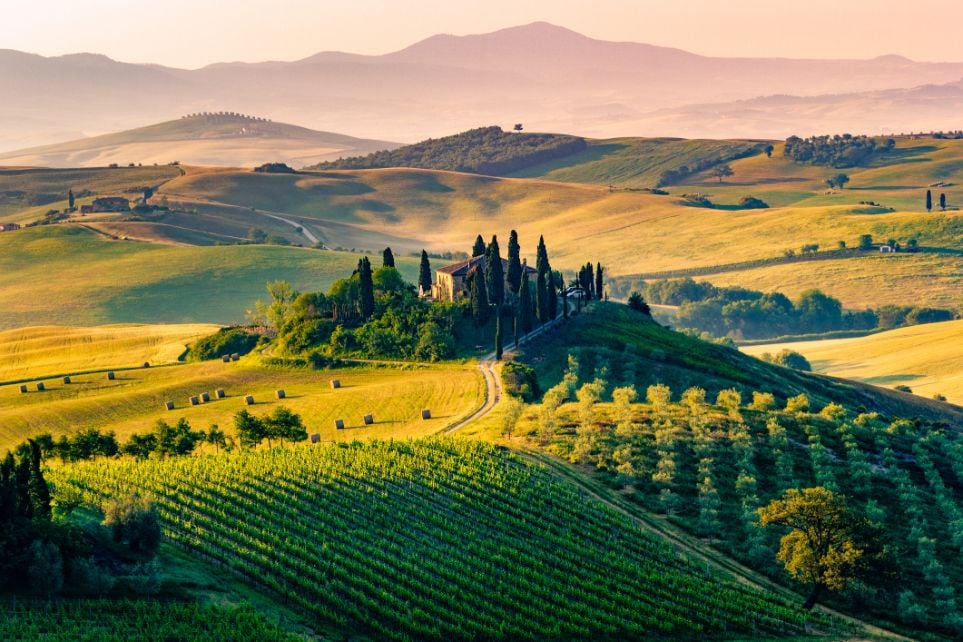 Tuscany, one of Italy's most popular regions, has a far more varied topography than many people give it credit for. The north of the region is characterised by the spiky Apennine Mountains, many of which are close to 2,500m in height. The centre of the country is known for its undulating hills and lines of cypress trees, while the Tuscan National Marine Park encompasses seven islands, and is renowned for its crystalline waters and secluded rocky coves.
It's a region famous for its art and culture, where important mediaeval cities such as Florence, Pisa and Siena showcase some of the world's most significant artistic treasures and historical sites. But it's not all art and culture. Tuscany also has a lot to offer in terms of nature and adventure. There's no denying the beautiful views in this region! What better way to get to know them than to blaze a trail through them?
Enjoy the variety on offer – choose anything from friendly hiking through olive groves and cute stone villages, to a multi-day adventure on the Apennine Ridge among the eagles, wolves and dramatic summits. These are seven of the best walks in Tuscany.
The Seven Best Hiking Trails in Tuscany
1. Via Francigena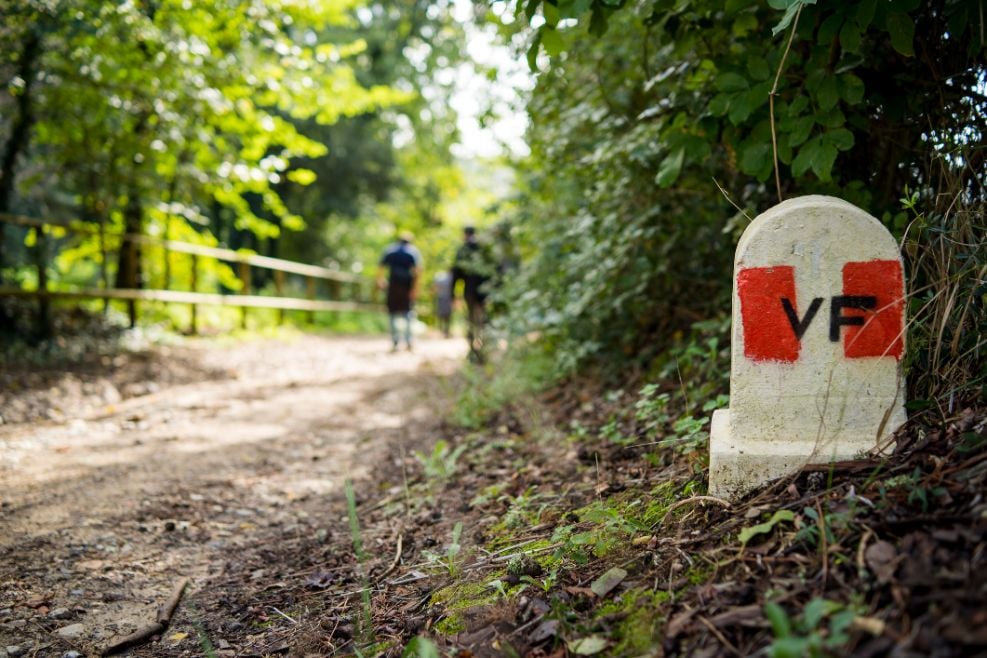 Distance: 220 miles
The Via Francigena is an ancient pilgrimage path running from Canterbury to Rome via Tuscany. There are 15 Tuscan sections covering a total of 220 miles, starting at the far northern tip of the region at the Passo Della Cisa, and heading south through some of the most iconic places in Tuscany. Lucca, San Gimignano, Siena, Monteriggioni and the undulating hills that characterise much of this lovely region are all landmarks along the way.
Paths range from mule tracks to quiet lanes to narrow woodland trails, but all are well marked and suitable for hikers, bikers and riders. Overnight locations are often fabulous, in timeworn small towns with great views and even better food. This may be a route from mediaeval times but it still has much to recommend it today, including the fantastic views!
One of the most attractive parts of the route is section 10, which links up San Gimignano and Monteriggioni, two glorious mediaeval towns. We also like section 13, which crosses the lunar landscape of Crete Senesi - which looks unlike anywhere else in Tuscany - and through the UNESCO designated Val d'Orcia, the traditional landscape of rolling hills and vineyards.
2. The Grande Escursione Appenninica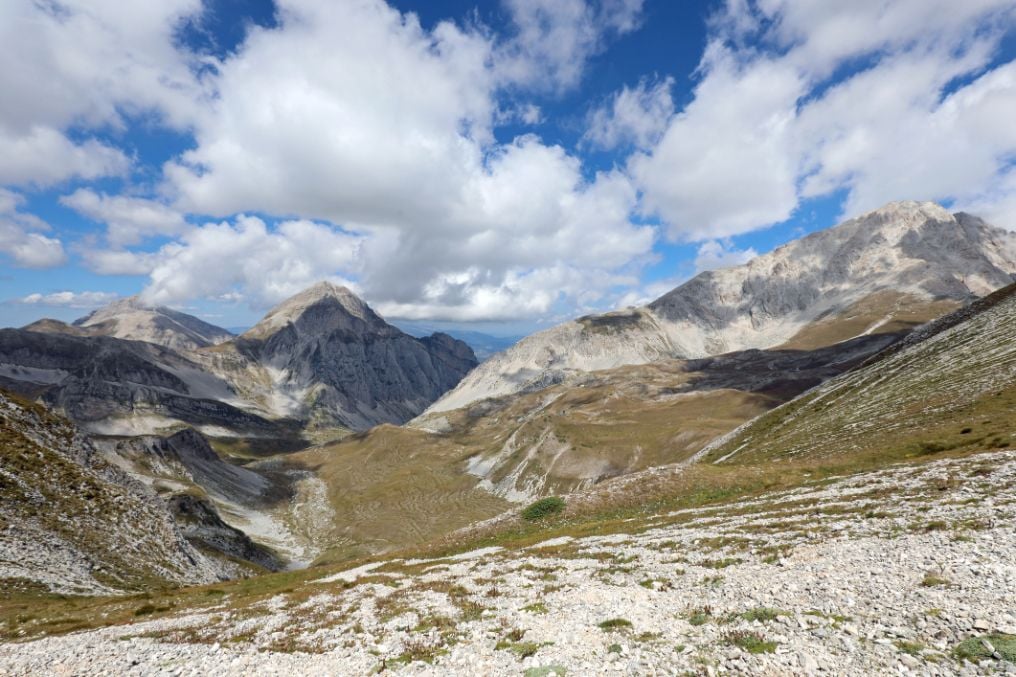 Distance: 265 miles
This trail actually extends from Umbria to Liguria, but the majority of the route unfurls in Tuscany, on the ridge along the Apennine peaks that divide Tuscany from Emilia Romagna. It's a high altitude route through the rugged limestone peaks and verdant beech forests. There are a few tricky sections with via ferrata for safety, but it was designed to be accessible to all, not just expert mountaineers, so the terrain is generally fairly easygoing.
There are plenty of places on the trail for overnight stops, many in small villages where you can gain an insight into local culture, and easy access to and from the route at several locations so you can select a shorter section. Stage 18, from Rifugio Battisti to Passo della Pradarena, is a 10 mile trek running through the heart of the Appennines National Park. Keep an eye out for the park's two most elusive inhabitants - eagles and wolves!

3. Foreste Casentinesi National Park
Distance: 30 miles
Situated in the East of Tuscany in Arezzo province, this protected area of forested peaks is a great place to get back to nature. Straddling the Apennine ridge dividing Tuscany and Emilia Romagna, this forest of unusual beauty and diversity offers lots of options for the trekker. The park encompasses waterfalls, lakes and several peaks over 1000 metres, including Monte Falco (1,658m) and Mount Falterona (1,654m).
There are numerous hiking trails in the Foreste Casentinesi National Park, including 11 waymarked three-day circuits, each of which offers two different overnight stops in refuges, agriturismi (farm stays) or hostels. Ring 7. The Thousand-Year-Old Forest of Camaldoli is a 30 mile route that runs around the  ancient Camaldoli Forest, and involves an ascent to Monte Penna, a beautiful mountain with panoramic views of the forest.
4. Monte Forato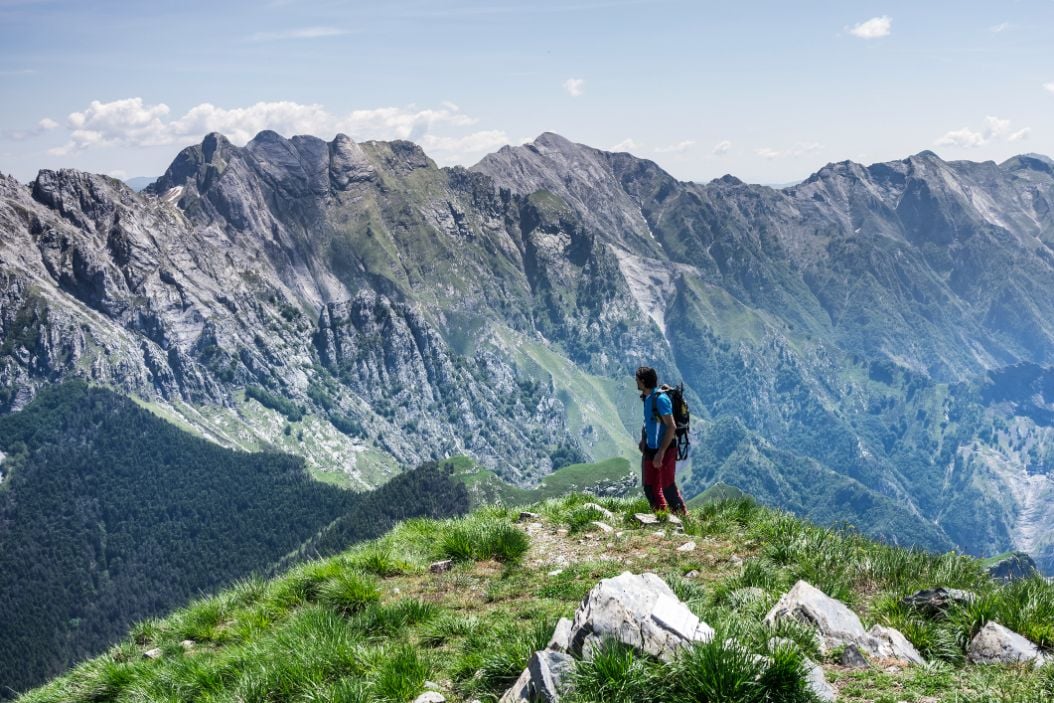 Distance: 6 miles
The Apuan Alps is a 30-mile long chain of chiselled peaks that rises parallel to Tuscany's northern Versilia coast, reaching a maximum height of 1,858 metres on Pania Della Croce. This high point is the focus of many hikes in these mountains. Walks here are generally manageable, well waymarked and require no equipment, but they do present fairly lengthy inclines and descents so a decent level of fitness is essential.
Views from the summits on clear days stretch across the sea as far as Corsica, up the coast towards the French border and inland to the Apennine ridge. We recommend Monte Forato, literally 'pierced mountain' (1,230m) which has two summits linked by a natural bridge, leading to a hole in the rock.
Try the 6 mile circular walk that takes you up onto the summit. You'll start in the mountain village of Fornovolasco and climb up to the Foce di Petrociana pass. You'll need to use the Via Ferrata to reach the arch of Monte Forato. From there, you'll carry on along the crest of the mountain and head back to the start point along a steep downhill track.
5. The Via Sanese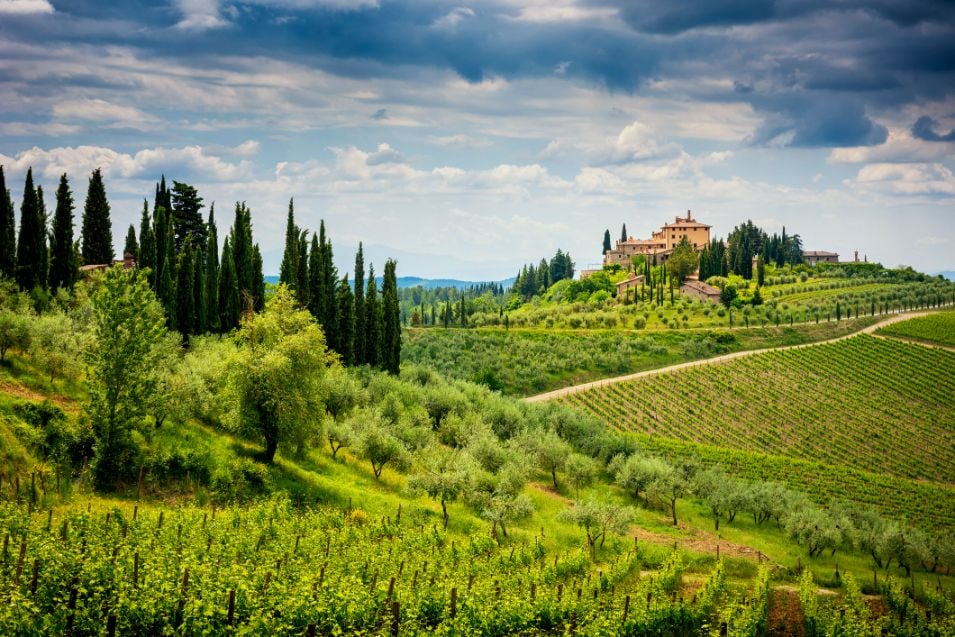 Distance: 53 miles
The Via Sanese is a long distance hiking trail which links Florence to Siena running through Chianti, a classic Tuscan landscape of hills draped in vines and olive groves and scattered with clusters of stone farm buildings. Who could resist all those lovely rippling hills just crying out to be explored on foot?
The trail is divided into four scenic stages with lots to see en-route and plenty of opportunities for wine tasting. Section two begins at San Casciano, and takes you through the heart of Chianti, alongside vineyards and undulating hills to the idyllic Tuscan village of Montefiridolfi. After that, you'll head through the woods to a splendid Benedictine abbey, San Michele Arcangelo.
6. Via Degli Dei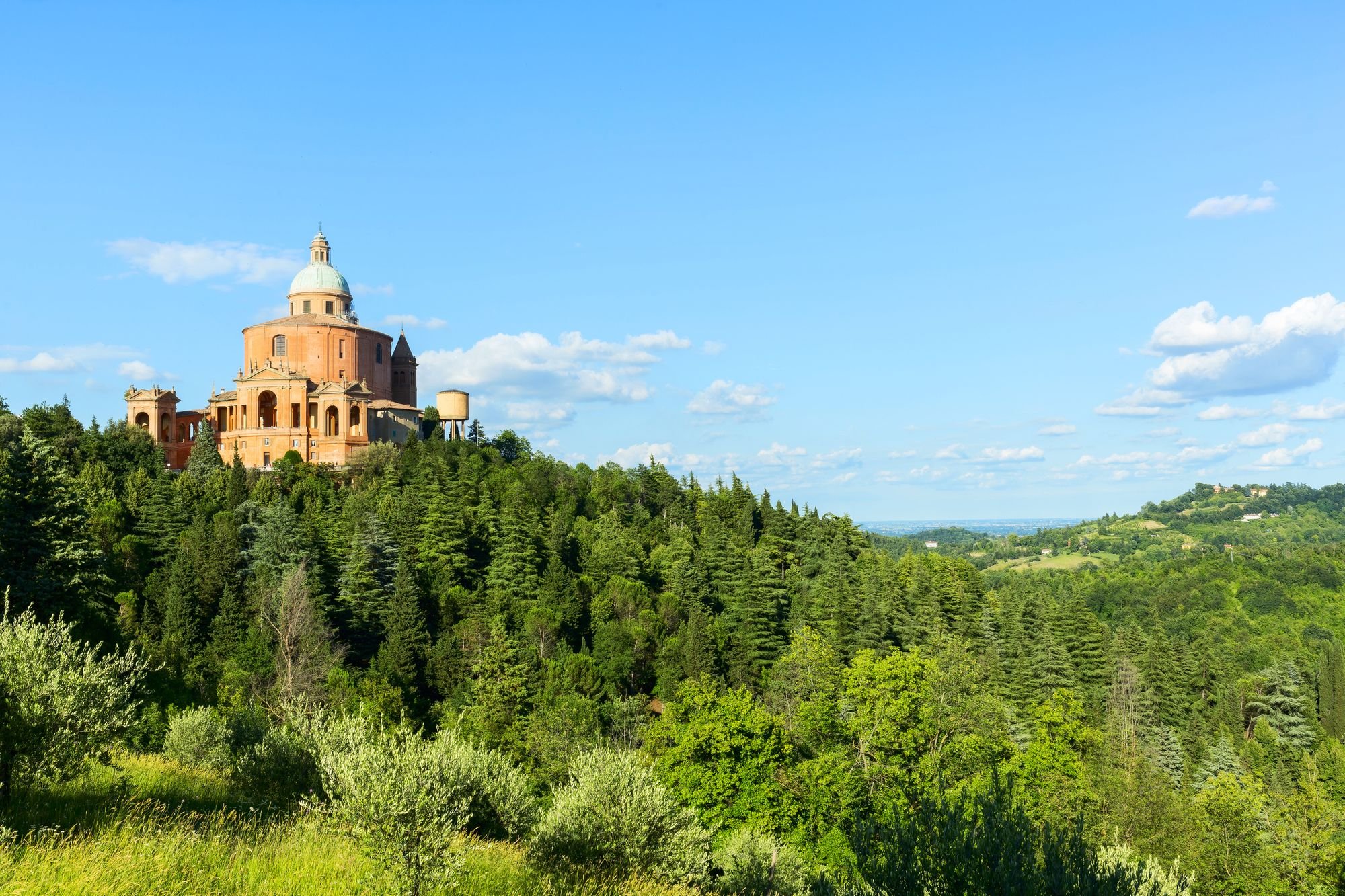 Distance: 81 miles
The 'Path of the Gods' traces 81 miles over the spine of the Apennines from Bologna to Florence. Much of the trail follows an ancient route that has linked the two cities since Roman times. Today the trek is easy to follow on gravel tracks and sealed lanes for much of its length, with a few smaller paths on the steeper sections.
The walk is divided into six stages, with plenty of places to eat and stock up with snacks and water along the way. There are numerous overnight options, from hostels and campsites to hotels and some lovely agriturismo accommodation. Stage 3 is a 10.5 mile stretch from Madonna di Fornelli to Monte di Fò - it's where the landscape is at its wildest and most mountainous, and where you'll find the highest point in the route (Banditacce, 1,200m).
7. The Renaissance Ring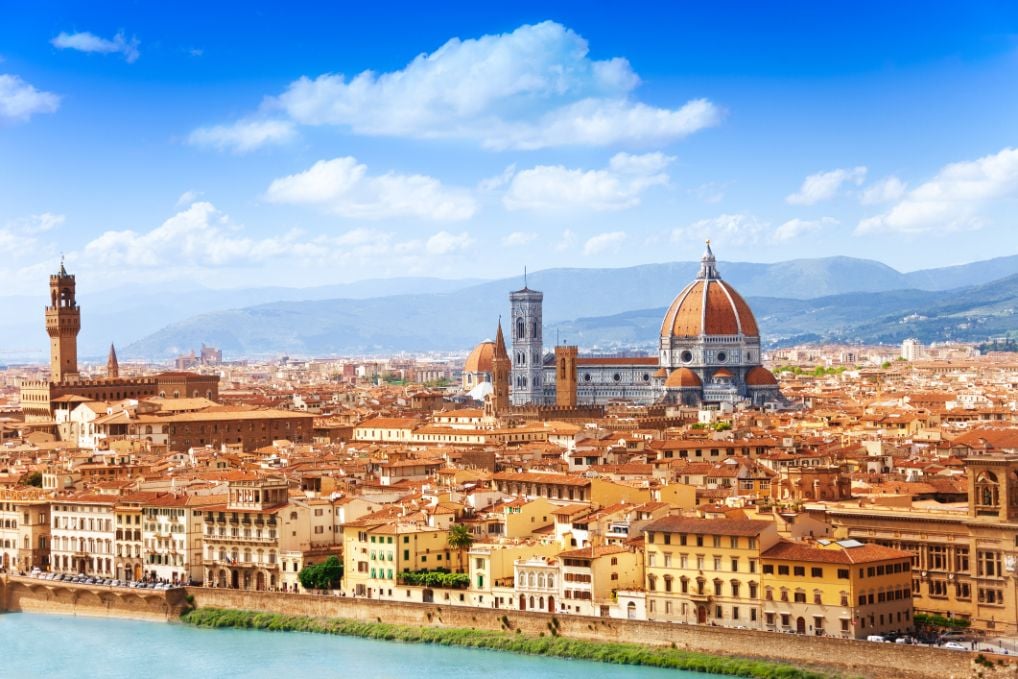 Distance: 110 miles.
The 'Renaissance Ring' is a 110 mile route that encircles Florence, the city known as 'the cradle of the Renaissance'. The route permits encounters with countryside, hills and several towns located around the city, and can be tackled on foot or bike.
The ring has been divided into eight sections, each one offering public transport connections into Florence, and allowing hikers to pick and choose which sections they want to complete. The first section is around 12 miles - it starts off at Calenzano Castle, climbing steeply upwards to Vaglia. It offers up gorgeous views of both Florence and the Apennine Mountains.
Where to Base Yourself? Hiking Hub Towns in Tuscany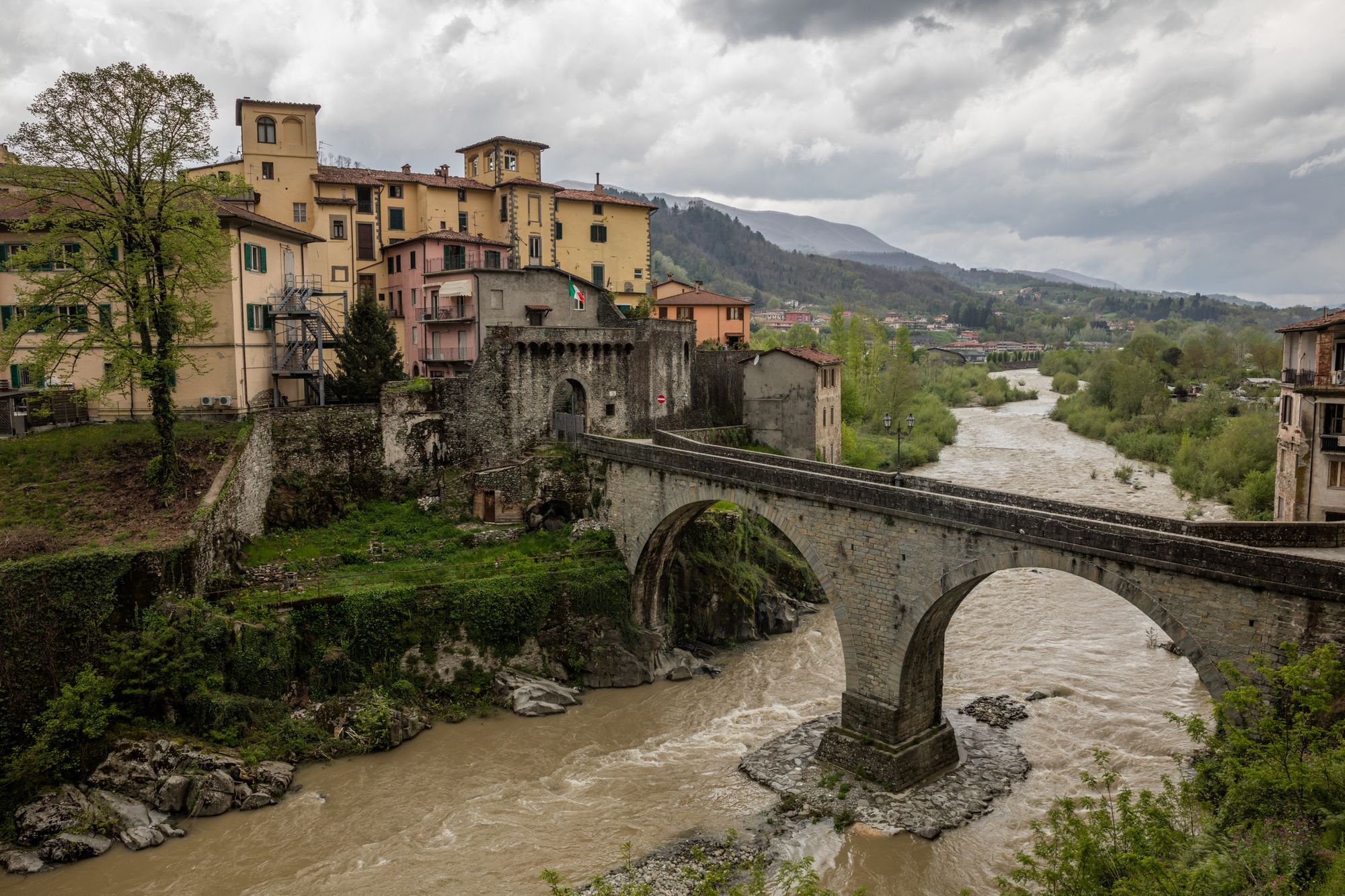 There are potentially dozens of places to base yourself for hiking in Tuscany, but to narrow it down, consider where you are planning to do most of your walking. If you are going to focus your trekking in the Alpi Apuane or the northern Apennines, then Castelnuovo di Garfagnana or Barga would make handy bases. For the Renaissance Ring or the Via Degli Dei, Florence is the obvious start or end point.
The numerous walks in the Casentinesi Forest National Park are easily reached from the historic town of Arezzo, while sections of the Via Francigena can be accessed from the medieval hotspots of San Gimignano, Siena or Lucca.
For walks in the Chianti region, base yourself in one of the four main hubs in the area: Greve, Gaiole, Radda or Castellina.
Feeling inspired? Check out our hiking and trekking adventures in Italy.