The best adventure tech is the gear that improves your day in the hills or mountains, rather than just weighing you down. We love shiny stuff as much as the next hiker, but ideally, adventure tech should really serve a purpose beyond just showing you your own reflection, right?
The very best adventure tech is well-made, resilient and makes your life easier, or "sparks joy" as Marie Kondo (the woman who made everyone clear out their cupboards during lockdown) would say. So, with that in mind, here we've listed 11 of the most useful outdoor gadgets and pioneering pieces of gear around right now - the adventure tech that will help you turn a good day in the mountains into a great day, or at the very least, prevent your day from becoming a total disaster.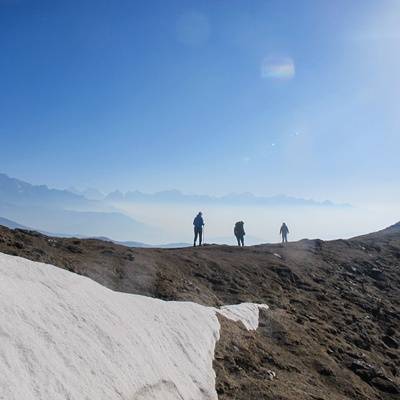 Of course, there are plenty of other great alternatives to each of these products, but right now, this is some of the best adventure tech on the market...
1. Grayl Geopress Water Filter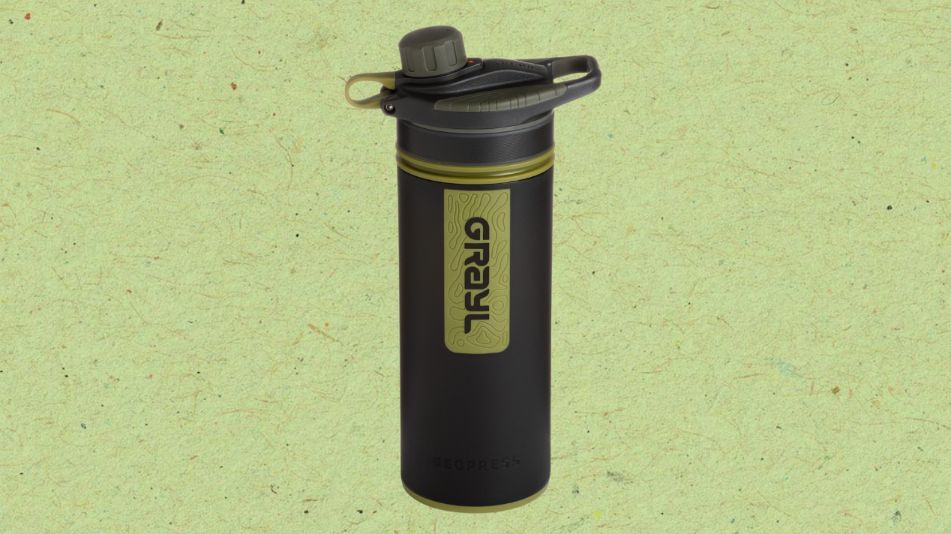 What is it? It's a water bottle, and according to Grayl, it's "the world's fastest water purifier" too.
Why's it good? Well, for the advertised reasons, really. We love the convenience of a water filter and a bottle in one. It means you don't have to carry a spare water bottle with you. The GeoPress just makes the whole process of getting water in the wild simpler, too. It takes only eight seconds to purify 710ml of safe, clean drinking water, taking out the waterborne pathogens and filtering pesticides, chemicals, heavy metals and microplastics. The best adventure tech should make fiddly tasks easier, and the Grayl Geopress does exactly that. Fill it up with water. Press to filter. Drink.
Price: £84.99 | Grayl Geopress
Weight: 450g
2. BioLite Campstove 2 +
What is it? It's an award-winning portable camping stove.
Why's it good? This stove has awesome eco credentials. Leave your gas canister at home, because all you need to fuel this stove are sticks and twigs (readily available in a good forest near you). On top of that, the flames are smokeless, and the fire produces electricity, meaning you can charge phones, lights and whatever else from the stove, with more than 3W of power. Not bad for a stove.
Price: £149.95  | BioLite
Weight: 935g
3. Nitecore HC65 Head Torch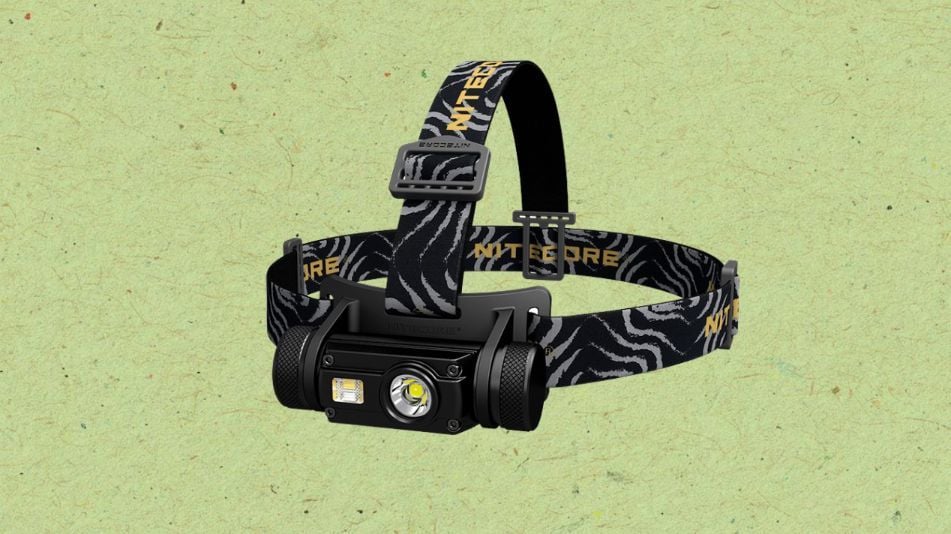 What is it? It's a headtorch. It's a torch that goes on your head.
Why's it good? This is a serious bit of kit. Weighing it under 65 grams and offering a max output of 1000 lumens, you're going to get everything you pay for with this head torch. The torch is chargeable via micro USB, features a range of battery and brightness output options, plus - and here's the cool bit - it has a strobe light, SOS function and a location beacon.
Price: £76.95  | Nitecore
Weight: 62.7g
4. UCO Titan Stormproof Matches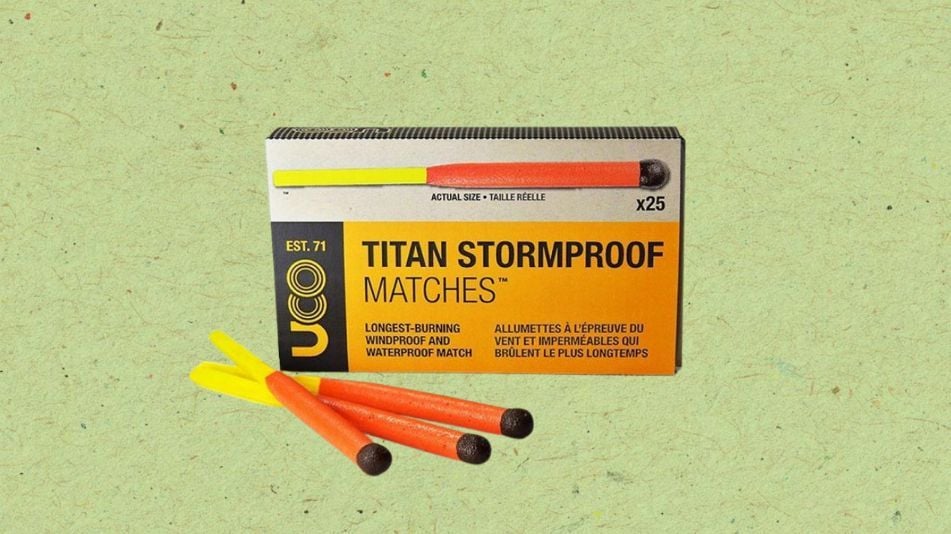 What is it? Matches that still work in Britain - oh, we mean in the rain. They still work in the rain.
Why's it good? The Titan Stormproof matches are hardcore. They're some of the longest-burning waterproof matches you'll find, staying lit for up to 25 seconds. So you won't have to worry about doing that weird match dance to avoid your fingertips getting burned off. Plus, you know you're going to be able to light your campfire, stove or BBQ regardless of the wind or the rain. These matches will even relight after being submerged in water. And you thought matches were boring, didn't you? Didn't you?! Well - not all adventure tech involves a GPS.
Price: £12.95  | UCO Gear
Weight: 82g
5. Terra Nova's Laser Competition 1 Tent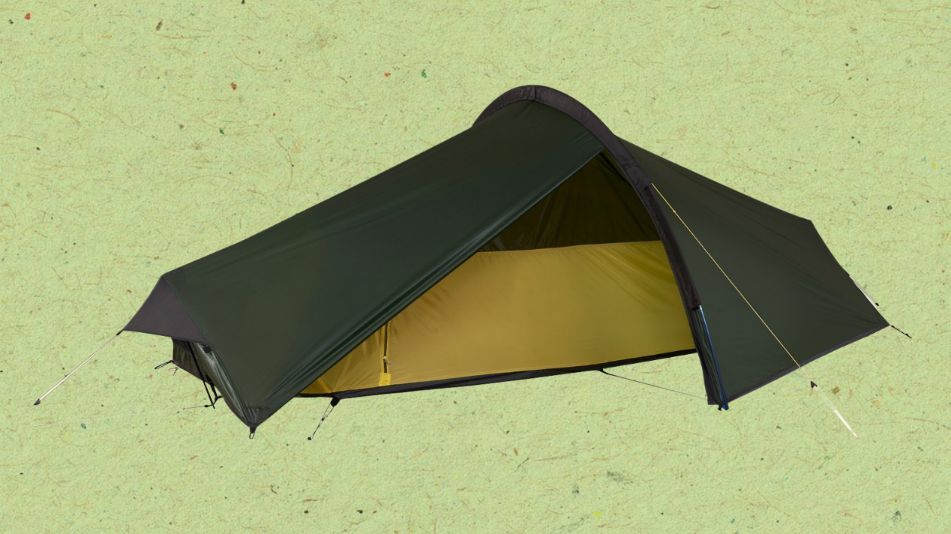 What is it? It's a tent! A one-person tent. A wee tent.
Why's it good? Well, it weighs under a kilogram for a start. It's a bit of a backpacking icon actually, this tent, but the latest edition has a new feature - it packs down to just 30cm. Yup, you read that right. It's waterproof, well-designed and easy to set up. The main features are definitely the weight and tight pack, though - if you're after a backpacking tent, you'll struggle to find one better.
Price: £450 | Cotswold Outdoors
Weight: 970g
6. Garmin Fēnix 6x Pro Multisport GPS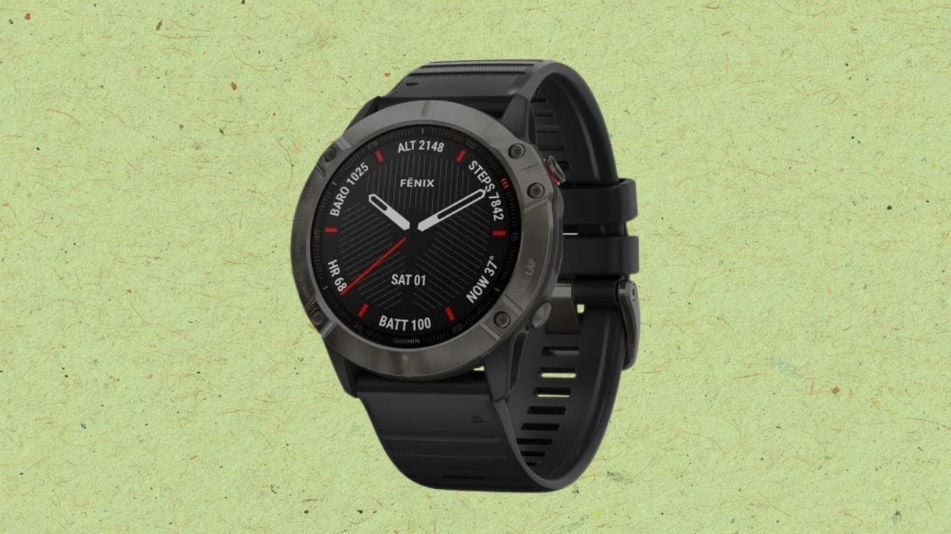 What is it? It's a bird. No, wait. It's a plane! Okay no, sorry. It's a multisport GPS watch. It goes on your wrist.
Why's it good? This watch more or less combines all the best features of Garmin's fantastic line of outdoor watches. There are wrist-based heart rate sensors, an abundance of innovative ways to measure your running and cycling shifts, a multi-GNSS satellite reference and outdoor sensors, and up to 14 days of battery life. That's huge. Oh, and you can use the watch for Garmin Pay too - so you don't need to panic next time you get to Greggs and realise you've left your wallet back at home. The face is big, bright and easier to read too.
Price: £ 529.99 | Garmin
Weight: 80g
7. GoalZero Nomad 10 Solar Panel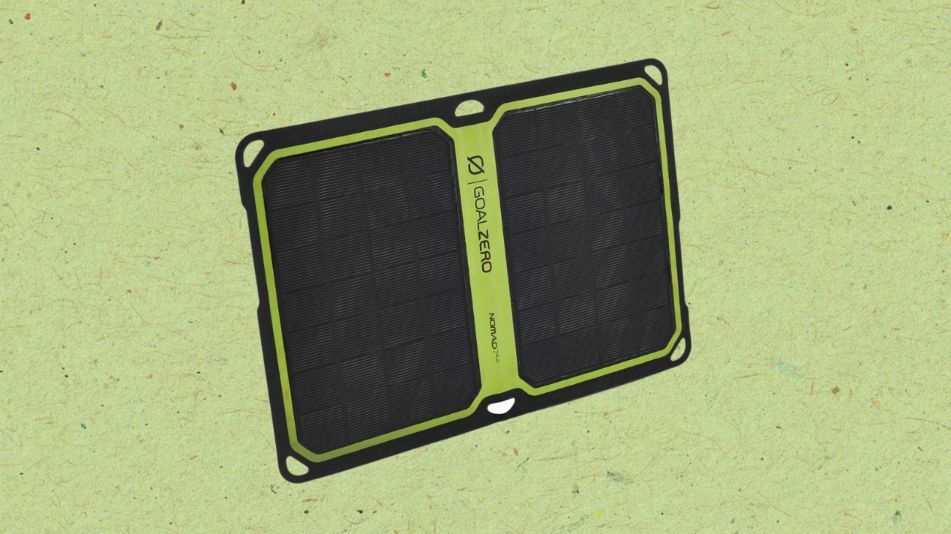 What is it? It's a solar panel. Pray for sunshine.
Why's it good? The Nomad 10 Watt panel means you don't have to worry about your other electrical good running out of battery when you're camping out. Wherever there's sun, you've now got a charger - strap it to you backpack as you hike and it'll be ready to charge by the time you pitch your tent. The Nomad is foldable (and so, easy to pack away), there's a kickstand, and there's an integrated USB port to charge phones, power banks or any other small device. It's super simple to use, lightweight and GoalZero built it durable too.
Price: £72  | Goal Zero
Weight: 510g
8. Casio G-Shock GBD-H1000-1 Heart Rate Monitor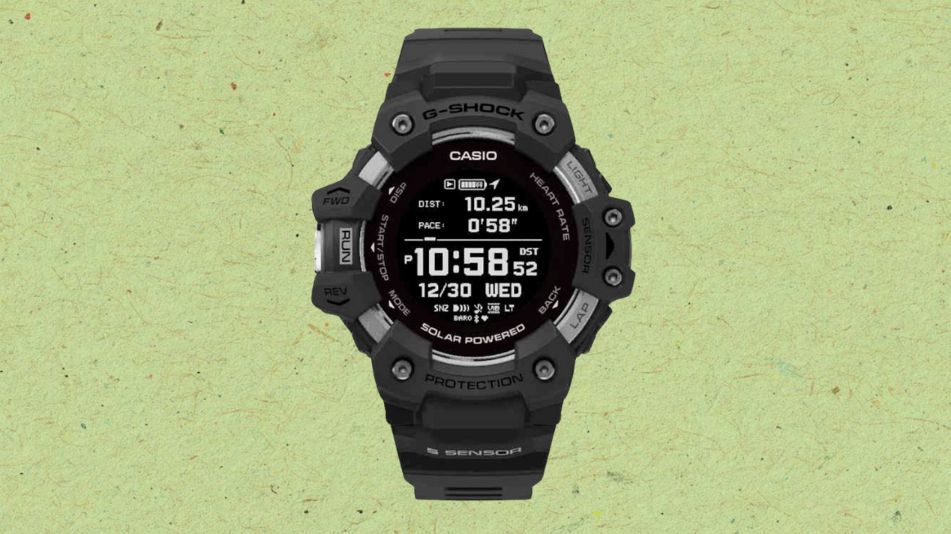 What is it? An indestructible outdoor watch.
Why's it good? Look at this thing. You just know from one glance that it's going to be almost impossible to break this monster bit of adventure tech, and you'd very much be right. G-Shock is a line synonymous with resilience and lasting, and this is no exception - it's just that now, you've got a whole bunch of features to go along with that strength. The GBD-H1000 sensor measures heart rate by detecting blood flow under the skin. There's a triple sensor to measure altitude and barometric pressure, compass bearing, temperature, GPS and all sorts of other sensors. It's USB charged, but better yet, the watch offers solar charging for daily use functions. It's shock resistant, water resistant to 200m and scratch-resistant. This thing is a beast.
Price: £379   | Casio G-Shock
Weight: 101g
9. Therm-a-Rest NeoAir XLite Self-Inflating Camping Mat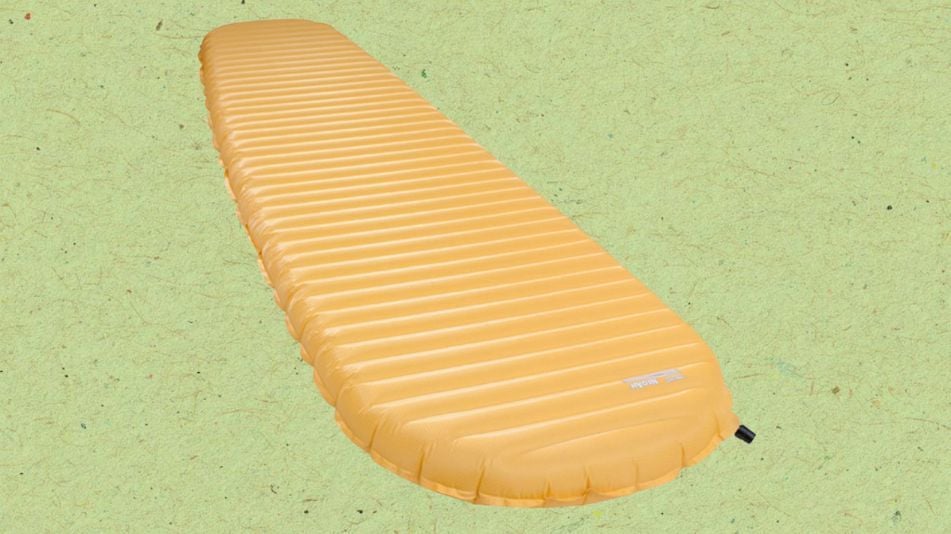 What is it? A comfy, reliable, self-inflating camping mat.
Why's it good? There's a reason the name Therm-a-Rest is synonymous with camping mats. The quality of their products is sky high, and the NeoAir is just the latest in a long line of great products. ThermaCapture technology traps in the heat, and a WingLock Valve makes both inflation and deflation easier. No more passing out trying to inflate your mattress for the night. Best of all though, it's comfy and it's not going to deflate while you sleep on it. Just what you want from the best adventure tech - reliability.
Price: £170 | Cotswold Outdoor
Weight: 340g
10. MSR DynaLock Ascent Carbon Walking Pole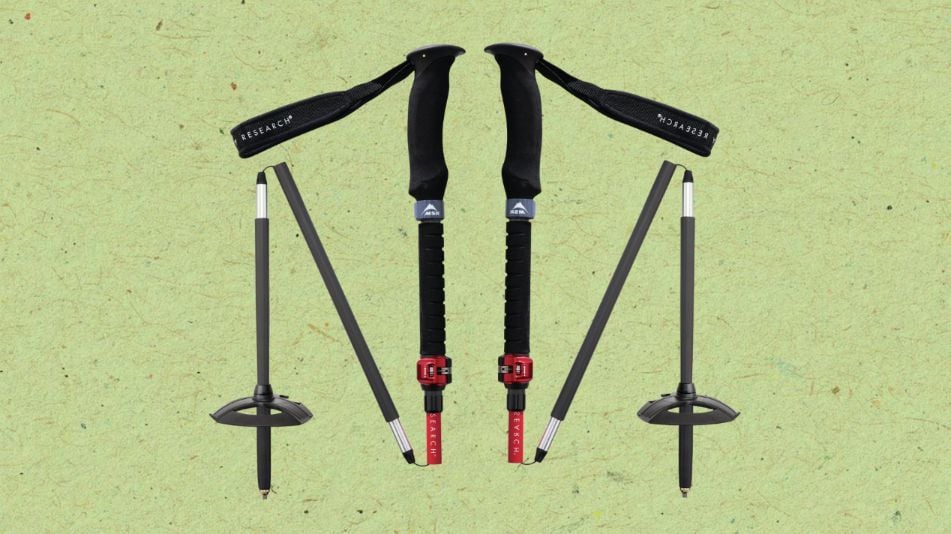 What is it? A walking pole, or two, depending on your preference.
Why's it good? Well, it's built by MSR for a start, and most stuff built by MSR is pretty darn good. The DynaLock Ascent Poles are made of Kevlar-reinforced carbon fibre, so they're lightweight, but crucially, they're also incredibly durable. That's a hard combo to strike for a walking pole, and that's why they're on this adventure tech list. The poles collapse super small (as you can see in the photo), meaning that they're easy to pack away if you reach a scramble, but they're also not fiddly to assemble. There's 20cm of adjustability in the length, a decent no-slip tightening clamp and EVA foam grips that make them comfy in hand.
Price: £130 | Cotswold Outdoors
Weight: 225g (per pole)
11. A Map and Compass
What is it? A map a compass, and the knowledge of how to use them!
Why's it good? Well, if it was good enough for all the famous explorers of yore, from Shackleton to Isabella Bird to all the others, then it should be good enough for you too. In all seriousness though, there's nothing more reliable than a map and a compass for when bad weather or a crisis strikes. There's no battery to worry about and no miscalculations possible (unless you read the map wrong, of course). No matter how much adventure tech hits our shelves, a map and a compass will always be two of the most important pieces of kit for any good hike.
Price: £5-15
Weight: Variable
Craving adventure? Check out our full range of wild treks and hikes now!