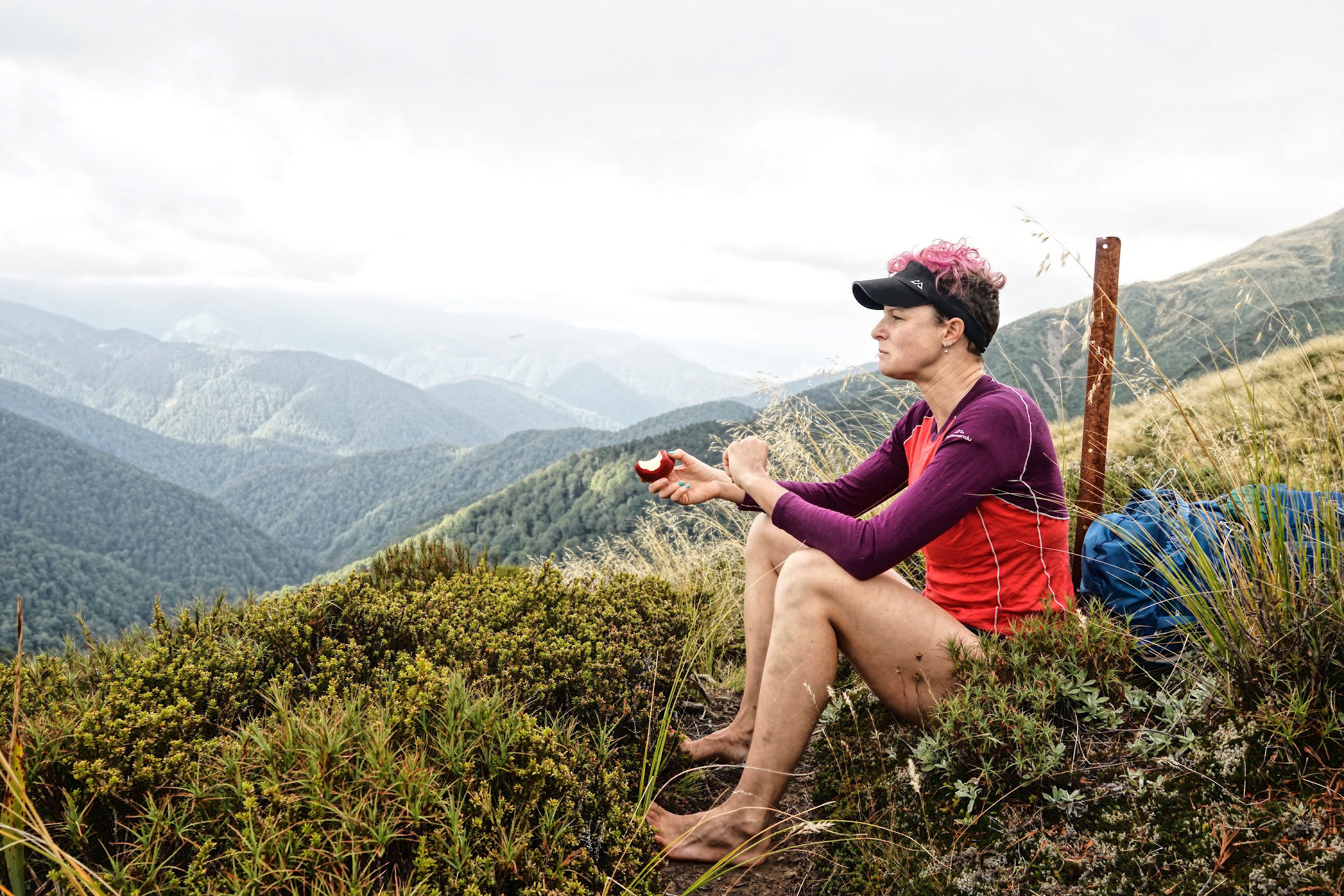 There is a group of 22 runners gathered outside the centre for Girlguiding in Edinburgh, a few minutes walk from the centre of town. One is here on her lunch break. Some have taken the full day off to be here. Two have come from Glasgow especially and one even lives in Vancouver. She has taken time out of a work trip to Edinburgh with TED to make it along on the run.
The group are waiting for Anna McNuff. And they let out a huge cheer as the floppy pink hair and bare feet of the acclaimed outdoor adventurer bounds across the street to meet them.
Anna is currently in the midst of running 2620 miles across the British isles – the length of 100 marathons – barefoot. The journey started in Shetland in June, has largely stuck to the Scottish east coast since and will finish in London next November.
Along the route Anna is stopping in cities and towns to speak to groups of Girl guides, with the aim of encouraging young women to dream big in adventure. And anyone can join her and run along on one of her stages – whether that be for one mile or 26.2. So we did.
"I've done some really long runs in trainers before," Anna tells us, as we jog out the centre of Edinburgh.
"I ran the length of New Zealand on the Te Araroa trail. Almost 2000 miles. And I thought it was time for another run, but I wanted to do it in the UK and had just become an ambassador for Girlguiding. So I wanted to talk to young women on the route and try and entertain them with stories and make them consider if they wanted to explore the world too."
Barefoot Britain
If you couldn't have guessed from the hair, bare feet and the scale and obscurity of her challenge, Anna McNuff is an extremely energetic human with a matching personality.
So when we got in touch to suggest an interview about Barefoot Britain, it only seemed right that we join her on the road for the chat. To move onto the obvious question though: why barefoot?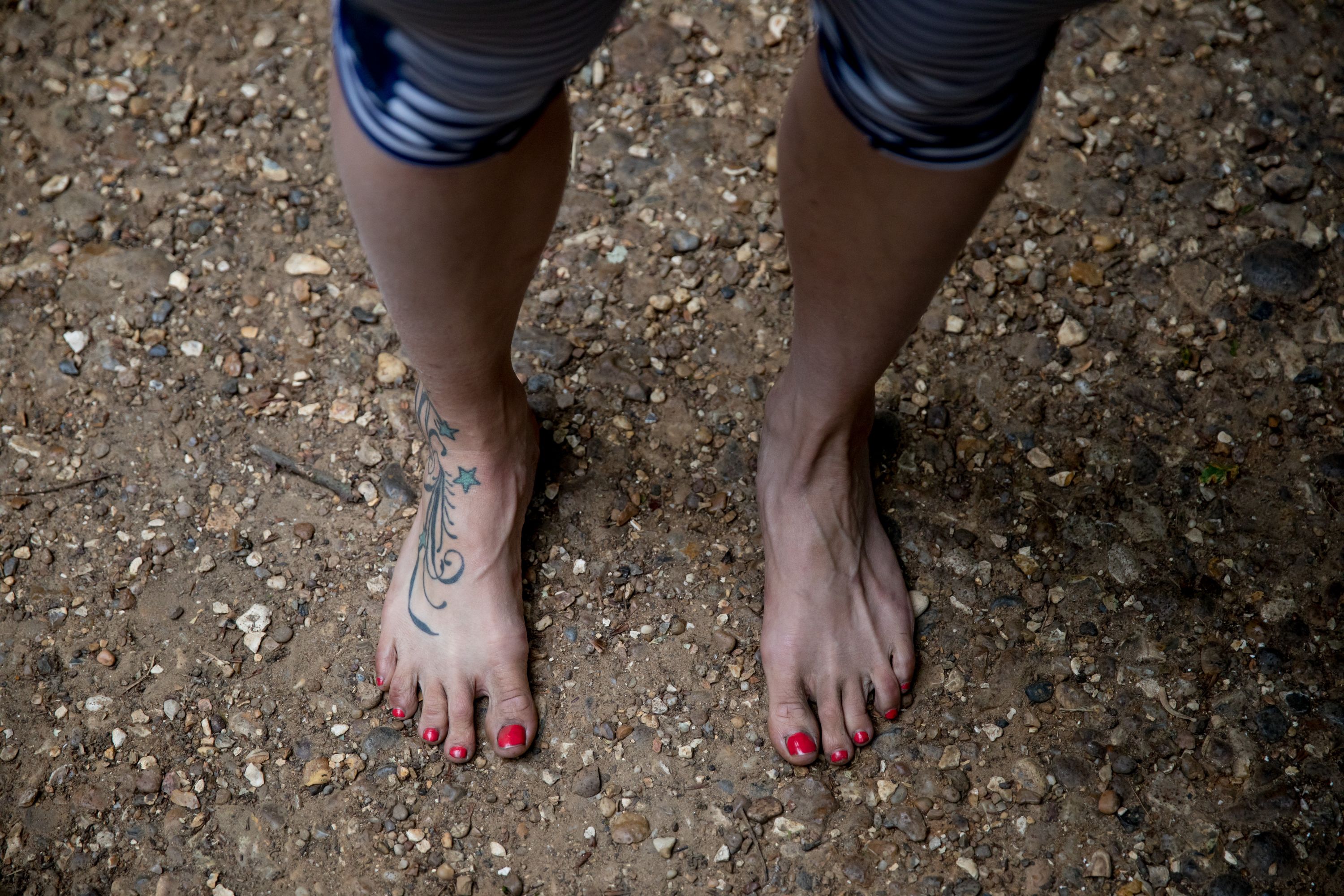 Anna's previous adventures include cycling 5,500 miles through the Andes, 11,000 miles through every US state and even rollerblading 100 miles around Amsterdam. But even for Anna's lofty standards, 100 barefoot marathons seems pretty mad.
"What I've learned from all these years doing bonkers adventures around the world," she says. "Is that if you take on things you think are just beyond what you can actually do, and then somehow make it through, you get this confidence you would never have had otherwise.
"I wanted to do a run where I felt that level of terrified and excited and the thought popped into my head – 'why don't you do it in your bare feet'? Straight away another little voice said 'that's mad!' And I thought, hang on – if I think it's mad then maybe it's a good idea?"
Starting on the Right Foot
Having passed the worst of the Edinburgh crowds we make our way through the Meadows, a huge public park a mile from the city centre. Anna hops onto the grass to run, fellow runners chatting away to her as we go and warning her about any upcoming glass or undesirables on the route. "Have you stood in any dog poo yet?" one asks, to which Anna responds in the positive, though as ever, with more zeal than most would on the topic.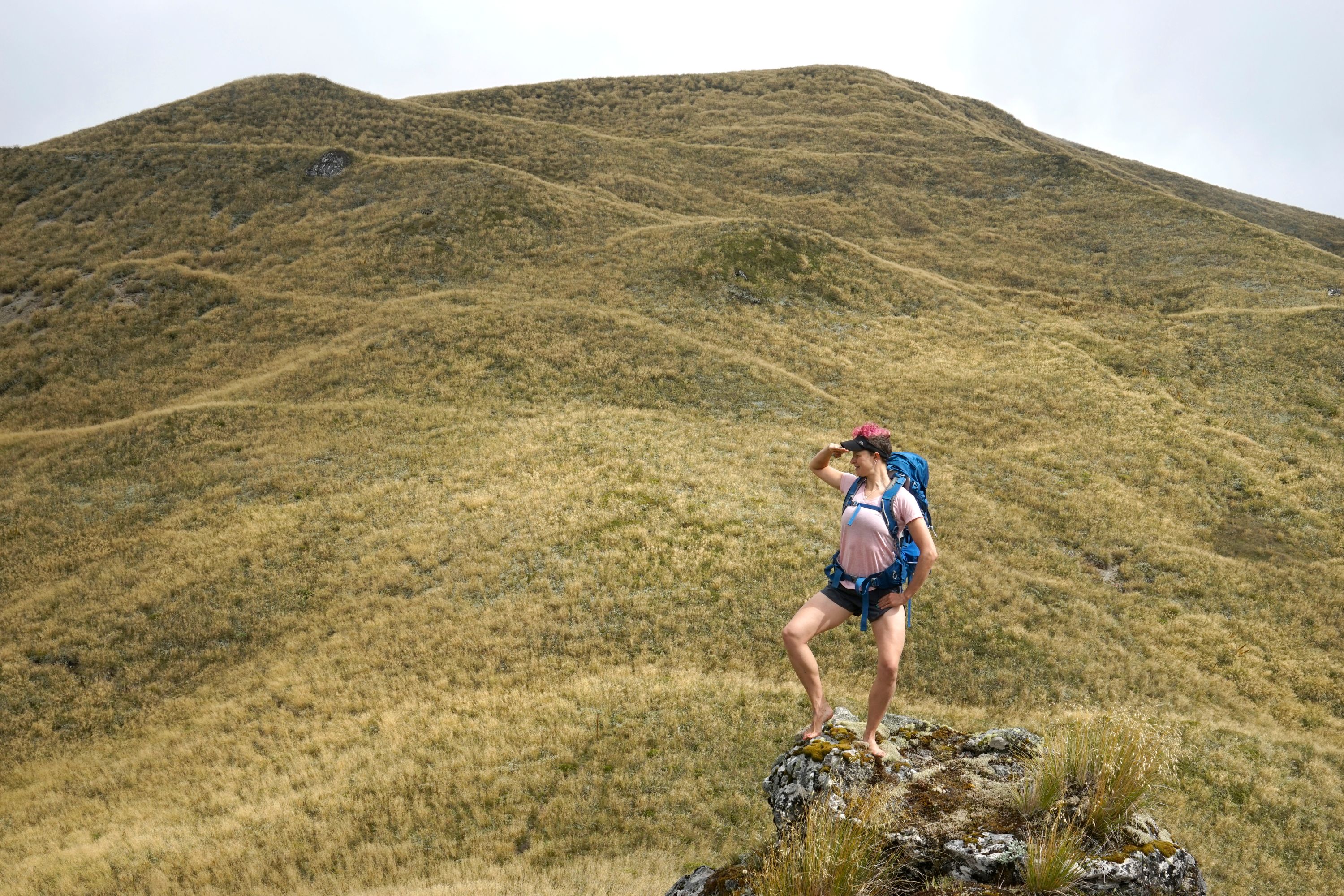 "I'm actually tending more towards roads now," she laughs. "Grass is amazing but it's when I don't know what the trail is going to bring it's difficult. The worst thing is the tarmac with the chips over the top. That is brutal. But for the most part suburban and city tarmac is fine."
Safe to say it took a fair bit of training for Anna to prepare her feet for the roads, though.
"Being able to talk about tough days openly is not something that comes naturally to people. It's showing vulnerability. But that's the only way you're going to help people. Everybody feels like that sometimes. "
"I spent 18 months transitioning in minimalist shoes, then going down to these socks with thick bottoms and then doing six months of complete barefooting," she says.
"Your muscles have to get used to it. Your feet and the skin on your feet start to harden up. And then I had to get used to scanning the ground. Being able to have a conversation while also simultaneously checking what's under my feet, for example!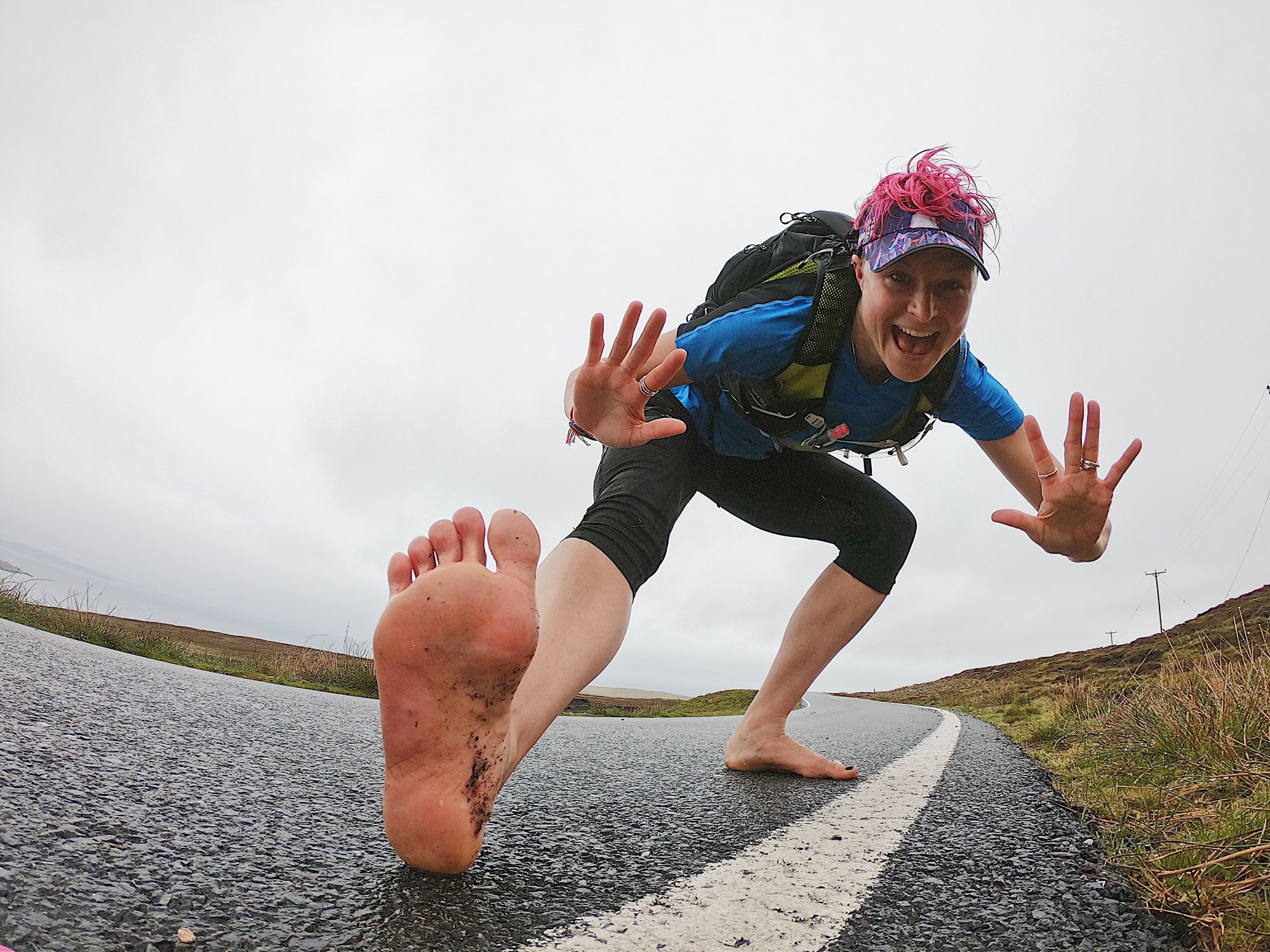 "The start of Barefoot Britain was a bit of a shock because I was doing big mileage day in, day out, which I hadn't done in training. So it probably took me a month to get going. It was like cold water shock at first. It takes your breath away."
Not unlike this hill we're currently running up, adds Anna, laughing.
Anna's team are editing clips from each stage into vlogs for her YouTube channel. They really chart the ups and downs of the trip, from the beauty of remotest Scotland to down days in tears on tarmac. Anna's social media is full of photographs of her feet on the mend, bloodied, battered or covered in dirt.
Overall though, she seems to be coping remarkably well.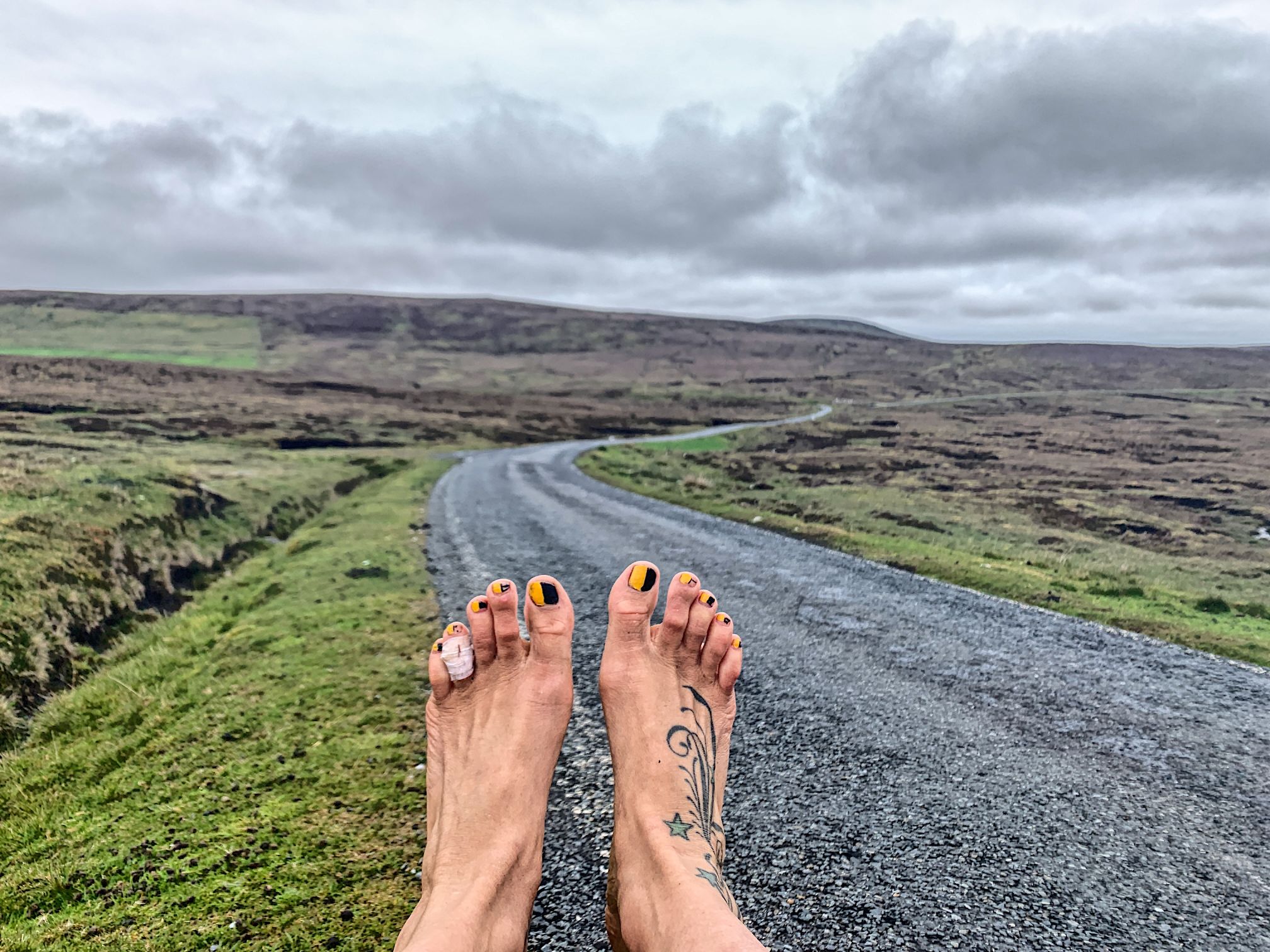 Having conquered the ascent, we run into the outskirts of Edinburgh. Anna continues:
"I think now I've been through so many cycles of ups and downs now that I'm starting to roll with it a bit more. Being able to talk about tough days openly is not something that comes naturally to people. And often before I post something where I'm crying in a video I'll have this barrier which wants me not to do it. It's showing vulnerability. But then I realise that's the only way you're going to help people. Everybody feels like that. And I want to show people that I feel all the same things that they do.
"I just use perspective to keep going. Going: 'it's only a run'. That's become my mantra. Because it gets so dramatic in your head. Then you stop and think 'what is actually happening right now?' I'm on a trail. I'm running barefoot. My feet are a bit sore. But that's it. Normally what's causing anguish are all the things we think are going to happen rather than what's actually happening. So I try and stay in the moment and just focus on the next mile."
The Future Girls Manifesto
The group of 22 runners in Edinburgh is the largest Anna has welcomed yet on her trip. "When I run out of energy everyone else gives me energy," she says. "It's like this big ball of brightly coloured running joy, tumbling its way through Britain. It really cheers me up."
The group come from all walks of life. Some drop off after a mile, Anna giving them a huge hug to send them on their way, some stay for five miles then head. By the time we near 10km the group has roughly halved. But it's clear a lot of the group are there to go the whole hog with Anna on the 22 mile stage – and that I, regretfully, am not one of them.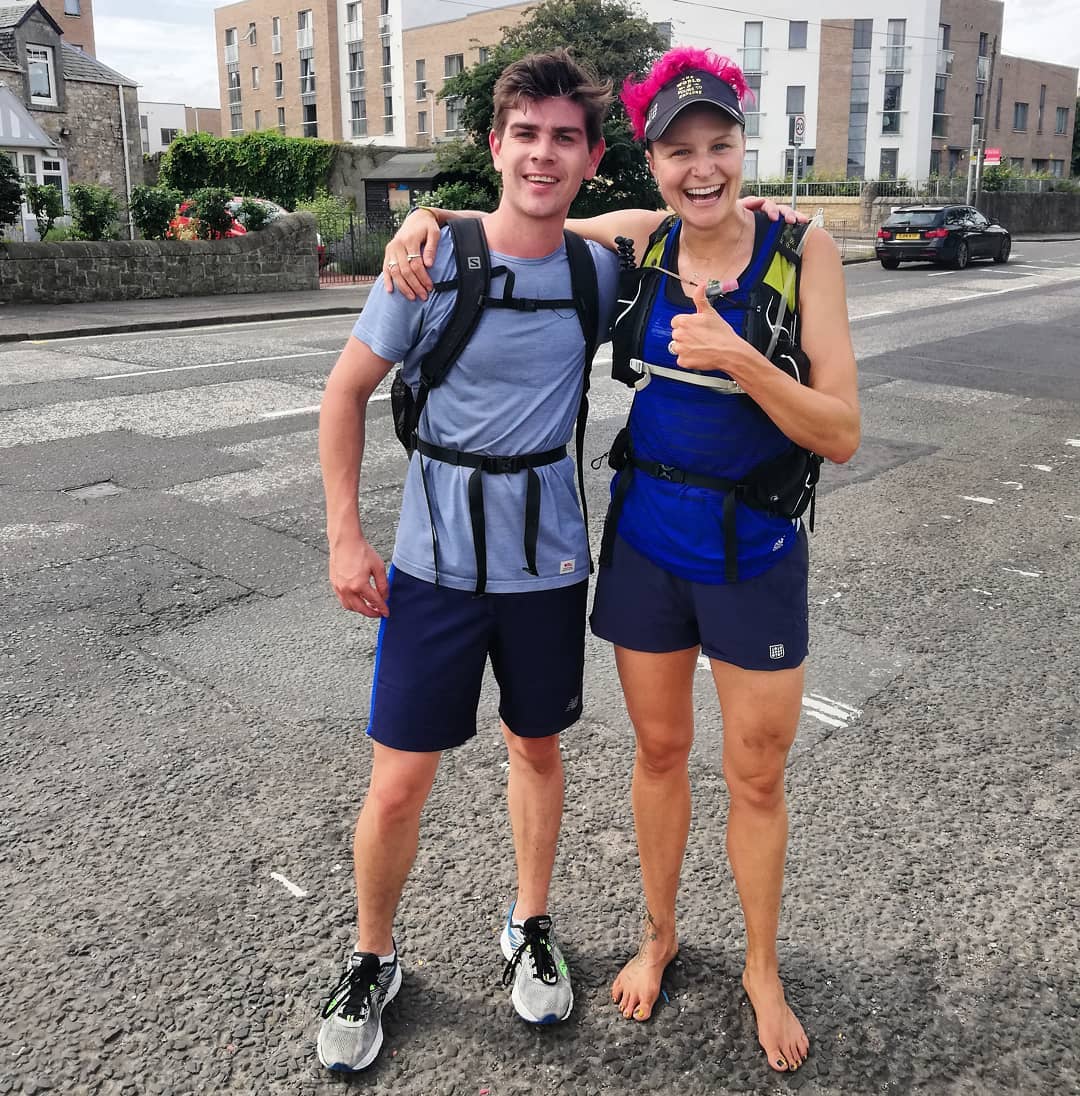 I finish up our interview back on the topic of Girlguiding, and ask about Future Girls – the biggest ever girl-lead manifesto for change, published by the organisation in April 2019.
"76,000 girls answered this survey about what they wanted to be in the future," explains Anna. "The core things that came out were things like – they wanted to be planet protectors, they wanted to be change makers, and they want to be adventurers.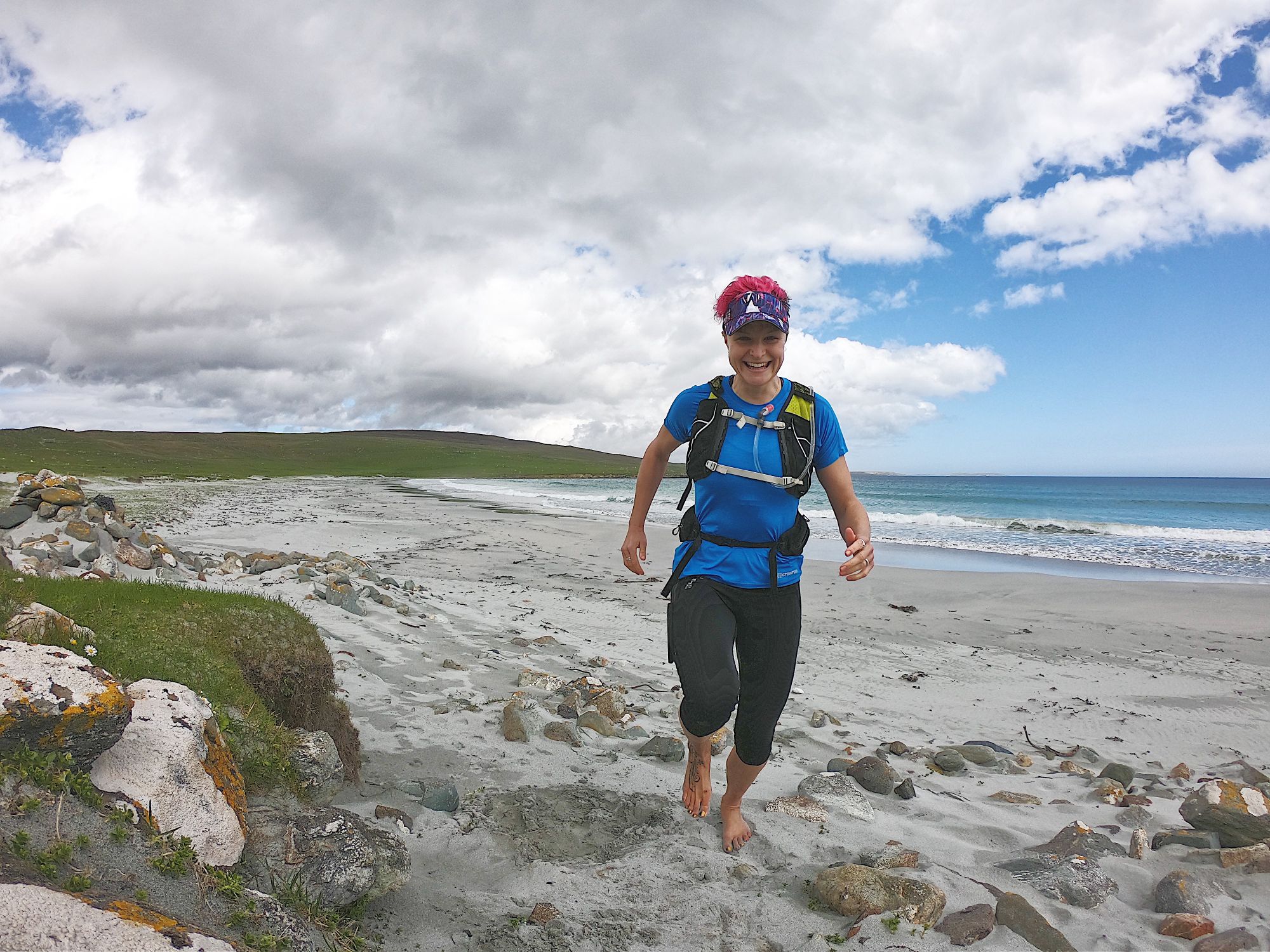 "Another thing that came out of it is that they wanted to take part in adventure and not feel like gender was a barrier at all. So everything I'm doing feeds into that – telling them that they don't have to think twice about it. If they want to go on an adventure, hopefully they'll think 'oh yeah there was that crazy girl with pink hair and barefeet that did an adventure'.
"It's about helping them to be what they want by showing them an example and encouraging them to be themselves. Everyone thinks I'm a bit crazy – but you've got to just crack on!"
And with that, and a trademark McNuff hug, I retire from the group and watch the 10-strong remaining runners head further south down the map of Britain. One is running in their barefeet, all the way to London.
You can follow Anna's journey through Barefoot Britain via her Instagram and YouTube.