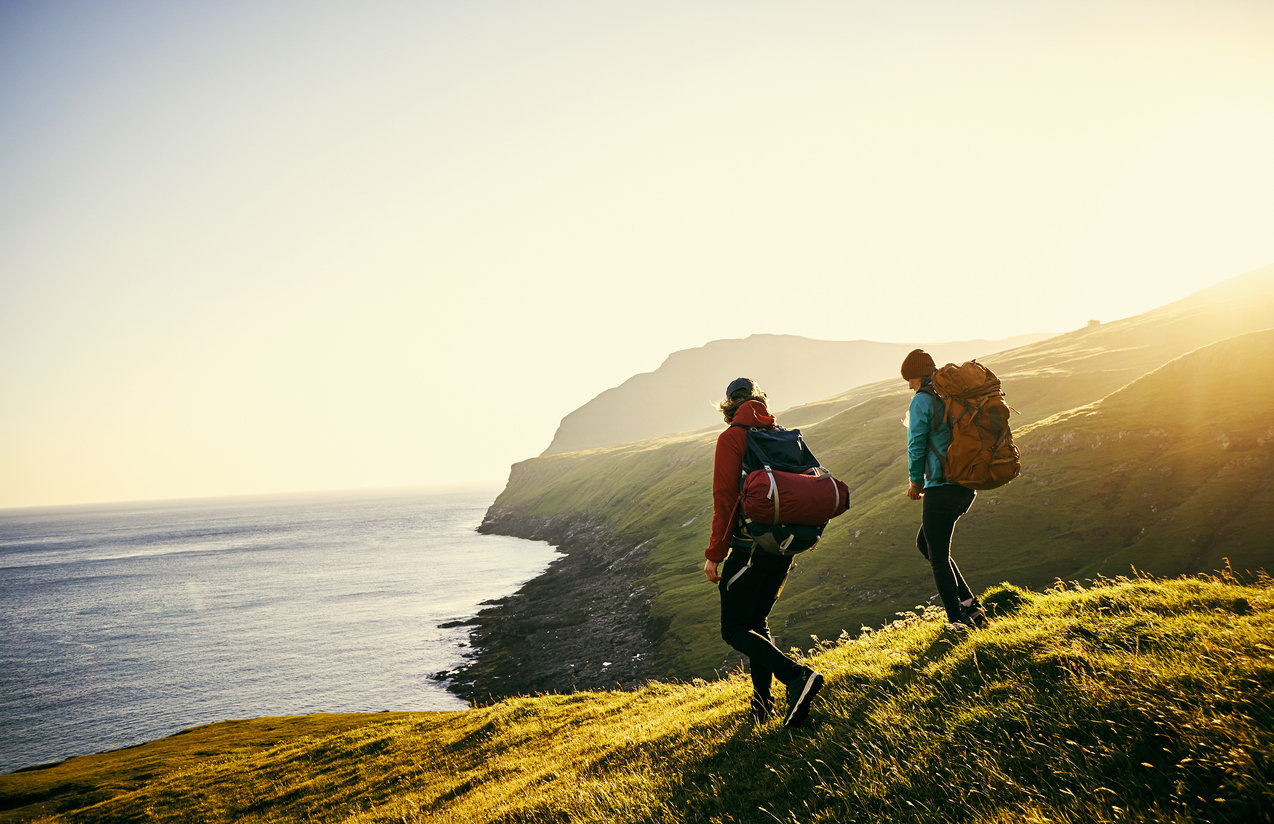 What's the best backpack to take on an adventure? It's a very subjective question that, because, what you're really asking is, "What's the best backpack for me, for this particular thing that I'm going to be doing?"
The chances are that you're off on quite a wonderful adventure - but is it little or large? Is it long-distance or short? Are you carrying a tent and food, hiking hut to hut or only out for the day?
You might even have a kit list for your hike, and if you do, it's likely the kit list says: item one, backpack. Well, thanks kit list. That's pretty vague. You end up duly going to an outdoor shop or searching the internet for the best adventurous backpacks and becoming completely overwhelmed with the choice of backpacks. So you run away. Preferably to a small, dark corner of a cosy room where you can take deep, calm breaths and not look at backpacks.
When you've finally recovered enough to risk another internet search, you've ended up here. Welcome! We know you're in a fragile state, so we're not going to launch into a pros and cons breakdown of every type of adventurous backpack out there. That would be enough to make us run and hide in a dark corner too, and there's probably only room for one. But we have to be honest with you: we can't pick the best backpack for you without becoming a personal shopping service, and actually, we're quite into adventure holidays at the moment…
Instead, we'll do the best thing we can. Here are four really useful tips to help you on your quest for the best backpack for your next adventure.
1. To Find the Best Backpack, Try it on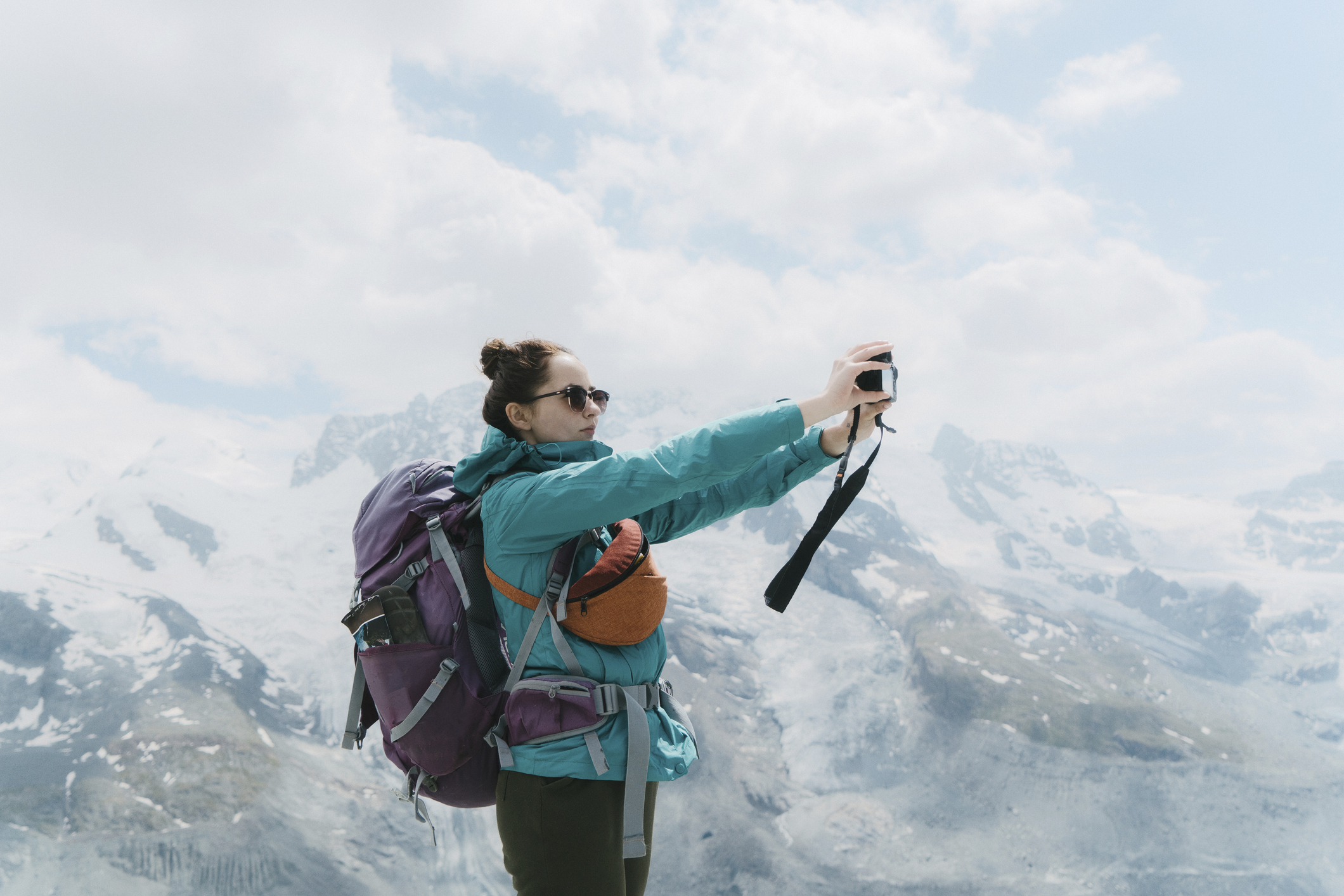 We know, that's maybe not what you want to hear. You want to be able to order the best backpack from the comfort of your own sofa in a unicorn onesie. But you and this rucksack are going to spend a long time together. You'll be getting up close and personal and sharing adventures for years to come – hopefully. It's worth getting out of your PJs and heading down the shops for.
The best backpack will be the one that fits the length of your back and can be adjusted to your proportions nicely. Some come with adjustable frames, others don't. Sure, you could probably work it out with several hours and somehow dangling a tape measure down your back. But it saves you the drama to get someone in an outdoors shop to solve the puzzle for you.
Plus, just as the wand chooses the wizard, so does the backpack often choose the adventurer. What looks perfect online might feel dreadful on your back. Mr Ollivander won't be branching out into online shopping any time soon and neither should you.
2. Bigger is not always better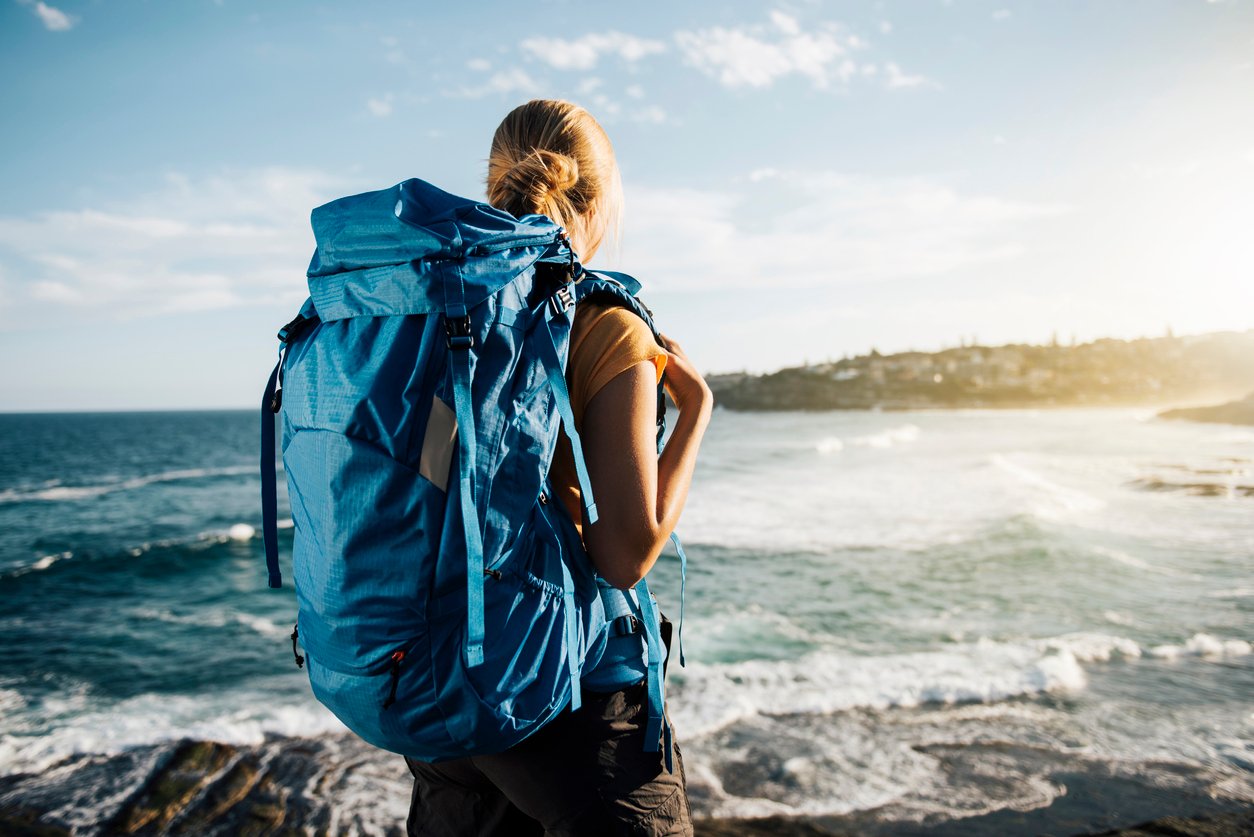 It is very tempting to think that the best backpack is the biggest one. After all, that means you'll have space for everything on your kit list, plus stick-on moustaches, a portable Jacuzzi and an inflatable flamingo. Winning. No need to decide which pair of hiking trousers to take: you can take the lot.
On the other hand, life's a whole lot easier if you travel with a bag that fits into hand luggage – even if you aren't flying. You'll become a minimalist adventurer, in the relaxed zen state of knowing exactly where all your kit is at one time. Maybe because you're wearing most of it.
The sweet spot is somewhere in the middle. Anything up to 35 litres is good a day hike – or an adventure where you don't need overnight gear. 35 to 55 litres is good capacity backpack for lightweight camping or a multi-activity adventure. Then 55+ litres (and we mean +, it goes all the way to 100 litres and beyond!) is for multi-day camping expeditions. Anything about 70 litres is pretty excessive, or for a long time self-sufficient in the extremes of the world.
3. Features vs Purpose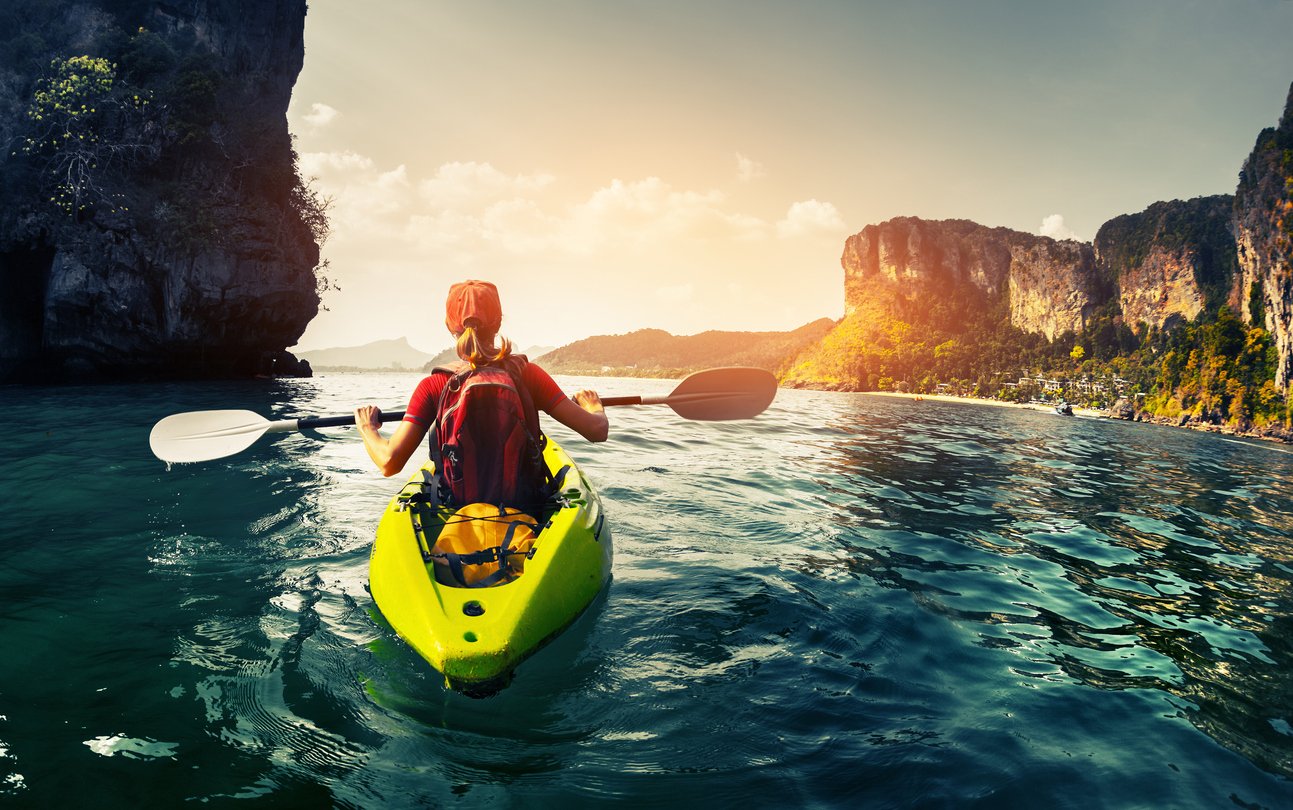 The sheer variety in modern rucksacks is overwhelming. Long gone are the days where the best backpack (well, the only one) was just a cloth sack with straps. Or even a basket. On the plus side, that means it's going to be a lot more comfortable than pioneering explorers had to deal with.
Have a good think about the type of adventure you're going on and what that means. If you're going on a multi-day trek, you want good padding to stop sores on your shoulders and hips. A completely waterproof rucksack would be extremely useful on kayaks or rafts. Do you want outside pockets for easy access to snackage, or slim line for squeezing up via ferrata ledges?
4. Brand doesn't matter too much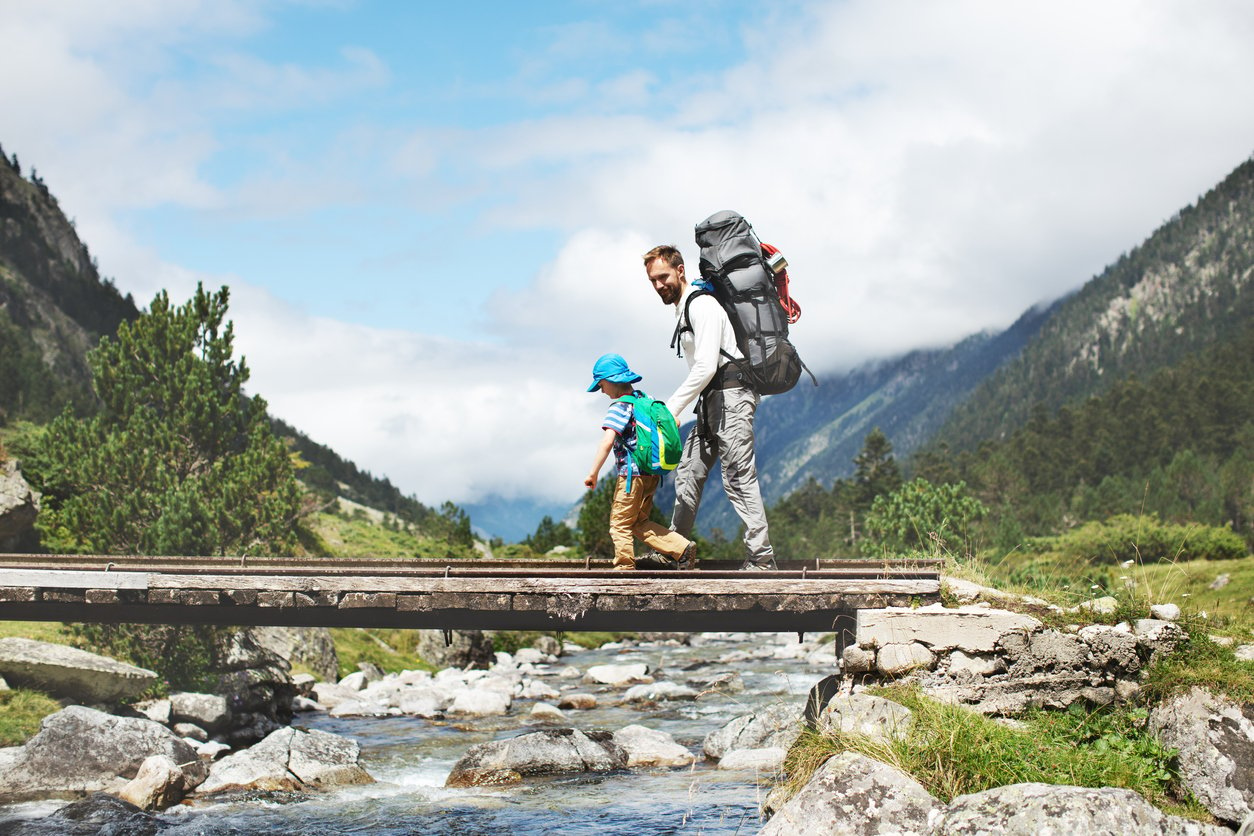 Unless you are an elite athlete or a gear snob, the brand of your backpack doesn't really matter. Just like fitting hiking boots, the best backpack is the one that fits you, regardless of the brand. Obviously, brand affects price and backpacks designed for outdoor use are generally going to be better than one you picked up in the supermarket. But a very expensive bag doesn't necessarily mean it's better – or that it's going to last longer.
There are kind of two main strategies. Either find something pretty expensive, but perfect, and keep it forever; or just buy something cheap and alright, or use a backpack you already have. After you've used your alright bag on its first adventure (and warning, it may have fallen apart), you'll know what's important to you. The next bag you buy will be your best backpack yet – and you can still use the old one for less adventurous activities.
Check out our Snowdon Challenge, including a 17km cycle, 14km trek and 5km paddle in Wales trekking and hiking holidays.