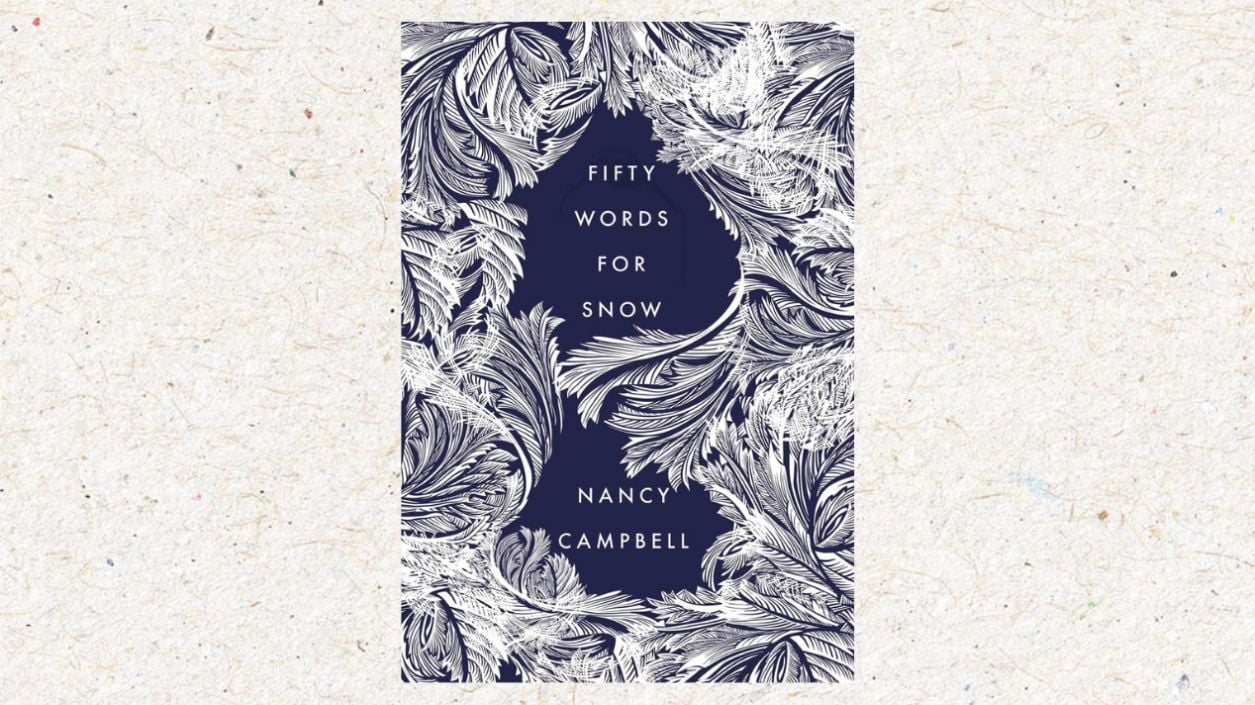 Our latest addition to the magazine is one to be read once the candles are lit, the fairy lights are on and the blankets are out. Each month, our shiny new Book Club will bring you a recommended read from the worlds of nature, travel or adventure which deep dive into a particular topic - or transport you to another world.
Our Book Club pick for this month is Fifty Words for Snow by Scottish author Nancy Campbell, not to be confused with the rather fantastic album by Kate Bush of the same name. Understandably there's been a big focus on local nature recently, and how it can provide a bit of solace during extended periods of COVID restrictions. Well, Campbell's Fifty Words for Snow is a beautiful look at just how unique each person's outlook on local nature can be, depending on what's on their doorstep - and how they use it. As the author writes: "climate is a prism through which to view the human world - just as language can be."
Fifty Words for Snow is a collection of 50 short essays, each of which looks at a local word for snow (or something very closely connected to snow). Each word, sourced from a different language, is a magical little window into a different culture and perspective. Romantic, poetic and fascinating throughout, Campbell describes snow as "like the sheet a magician lays over their assistant before taking out the saw", saying that "when it is whisked away, the miracle is not that anything has changed, but rather that everything has stayed the same."
In one story she transforms into a flurry of snowflakes in a puff of wind...
The book "is a journey to discover snow in cultures around the world through different languages", Campbell writes, and it does so in such a visual way that you not only learn a lot about our wonderful world - you feel like you've travelled it.
The first of the 50 words is 'seaŋáš', a Sámi word meaning granulated snow. Campbell writes that: "it's easy for reindeer to dig through seaŋáš to the lichen growing beneath". Following it is the mystical Japanese 'yukki-onna', referring to the "snow woman" - a beautiful supernatural being who appears in the white-outs of the Honshu Hills, with characteristics similar to snow. "In one story she transforms into a flurry of snowflakes in a puff of wind," writes Campbell.
From there, we visit Hawaii and Tibet, Scotland and Mongolia, the US, Canada, Estonia, New Zealand, Iceland and so many more worlds. In her prologue, Campbell writes that "even under lockdown in a pandemic, it was still possible to voyage around the world through dictionaries", and reading her book tucked up on a cold winter night, you can achieve exactly the same. Fifty Words for Snow beautifully highlights the beauty of the local and diverse, whilst also bringing them together to remind us just how connected us humans all really are.
Support indy bookshops by buying 'Fifty Words for Snow' from your local bookshop, or get the book online for £12 from Bookshop.org.
This article contains affiliate links. Which basically means we make a little commission if you click through and buy something. It doesn't cost you anything, and it just means we can do more good things in good places.