"Climb the mountains and get their good tidings. Nature's peace will flow into you as sunshine flows into trees," wrote the conservationist John Muir, father of the U.S. national parks, in 1882. "The winds will blow their own freshness into you, and the storms their energy, while cares will drop away from you like the leaves of Autumn." There are few moments in our lives when lovers of the great outdoors - hikers, skiers, mountain bikers or paddlers - feel more fulfilled and at home than when surrounded by nature. But it's no secret that all of that beauty, and so much more, is currently under threat.
Today, we are in a climate emergency. Time is running out to save our wild places and wildlife. António Guterres, the UN secretary general, recently stated that "we are on the verge of the abyss", after declaring the recent IPCC report on the climate a code red for humanity. The Alps have warmed quicker than the global average, with ski seasons around one month shorter than they were 50 years ago and closer to home, while the UK government has set carbon budget targets for 2025 and 2030, it is currently not on track to meet them.
We want to make sure politicians are hearing from everyone, not just the same people. We all need to be represented behind climate action.
Global media is now reporting that COP26, an environmental conference taking place in Glasgow from 31 October - 12 November, is our "last chance" to limit global warming to below 1.5 degrees Celsius (a target which would protect vulnerable people, places and biodiversity, slowing global heating and rising sea levels in a way that 2 degrees cannot). But what is COP26, and as an individual is there any way to get involved? We spoke to the aptly-named Dominic Winter of Protect Our Winters UK, a climate action charity set up to inspire and help passionate outdoor people become effective climate advocates.
"COP stands for the Conference of the Parties," says Dominic. "It's basically the global climate change meeting each year, where representatives from global governments come together and determine how we're going to deal with climate change. This year it's in Glasgow, which gives us a perfect opportunity to get involved."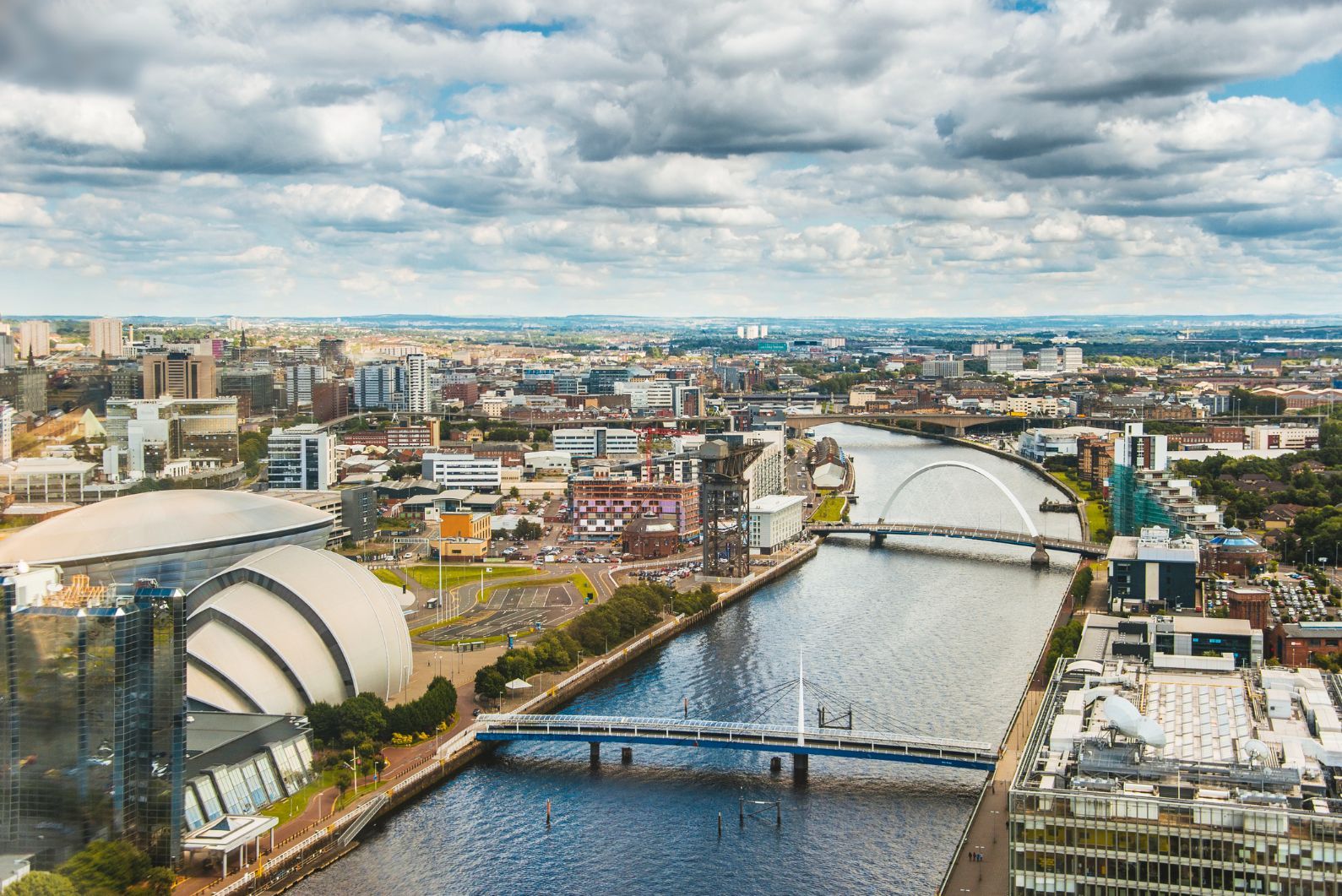 More than 120 world leaders, and about 25,000 people are expected to attend COP26 - not including the protestors who will also head to Glasgow. John Kerry, the special envoy for climate to Joe Biden, has already said he expects "the largest, most significant increase in ambition by more countries than everyone ever imagined possible". Whether this is just talk remains to be seen, but it will be a crucial conference. COP21, back in 2015, brought us the Paris Agreement.
Attendees will include representatives of parties and observer states, global media, observer NGOs and volunteers. The 'Tourism Declares a Climate Emergency' movement will also be using the conference to launch their all-important Glasgow Declaration, a framework for co-ordinated climate action in the tourism industry and a commitment to cut tourism emissions in half over the next decade, and reach Net Zero as soon as possible before 2050. And there will also be a "Green Area" open to the public from 1-12 November at the Glasgow Science Centre, showcasing workshops, talks and artist performances.
Protect Our Winters UK has observer status at COP26, and will be hosting a talk inside the "badged area" at the event. "We're trying to bring the voice of the outdoor community across," Dominic says. There's not many organisations that make the link between climate change and the outdoors and the recreation industry. Bringing forward what we've learned from talking to our community of outdoor people - and the industry - is crucial. It's going to impact them directly."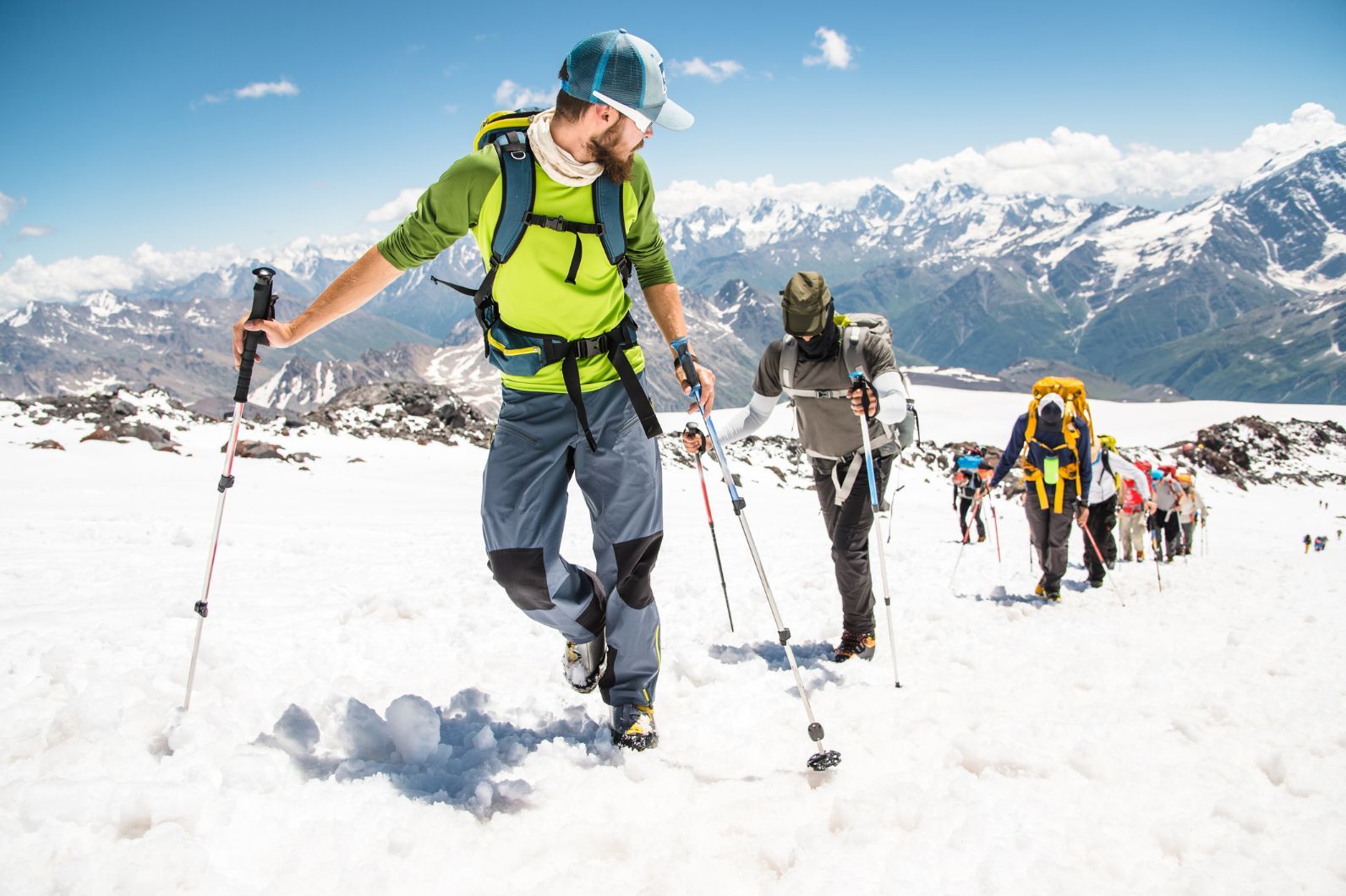 "We want to make sure politicians are hearing from everyone, not just the same people. We all need to be represented behind climate action."
On 6 November, there will be a Global Day for Climate Justice, and widespread marches and protests. The COP26 Coalition have organised a huge mobilisation of people around the world. Their hub allows you to search for a local movement to join. You can get involved across the UK and around the entire world.
Protect Our Winters are going to be part of the march in Glasgow itself, and invite people to join them. "It's really important to highlight that we have to deal with climate change in a way that's fair for people," Dominic says. "We understand not everyone can come to Glasgow though, but it's also COP's official programme Day of Nature too - so we're suggesting, given what we're all about, going into the outdoors and enjoying nature if you can't make it. Then share that to social media with the hashtag #OutdoorsForAction - to again emphasise the importance of dealing with climate change to your love of nature. Whether you're up a hill, on a loch, or at your local crag, you can show your solidarity."
We need to push for that systemic change that we need to see. So we're all about progress over perfection and heading in the right direction...
For those in Glasgow there are other protests too, including a carnival parade on 31 October to highlight the loss of global animals and a climate strike on 5 November which Greta Thunberg will attend. Further afield, contact local climate action groups to find out what activities you can get involved in during COP26.
POW UK also suggest some ways you can get involved from your laptop.
"We'd encourage people to get involved in our Divest The Dirt campaign," Dominic says. "It's part of a global Protect Our Winters campaign on climate finance in the lead up to COP. Where our money is invested is one of the determining factors in whether we can deal with climate change or not. At the moment there is still far too much money being invested into fossil fuel countries and into fossil fuel expansion. We are targeting local council pensions. So - when people pay tax, some of that money is going to local councils and they choose what that public money should be invested in. We're saying we should divest this 10 billion pounds that is in council pots away from fossil fuels as part of dealing with climate change."
The POW UK website links to UK Divest, which reveals my local council, the Lothian Pension Fund, invests a whopping £165 million into fossil fuels. Protect Our Winters then makes it simple to write to your council about the issue.
"It's one example of a systemic action that is quite easy to get involved with, and systemic actions are how we're predominantly going to deal with this," says Dominic. "An individual's footprints might be 10 tonnes, but even if you've got that to zero, that's not going to make the tens of billions of tonnes of difference we need to in order to stop climate change. That's why we're taking these systemic actions first - and why COP is a fantastic time to get involved."
Protect Our Winters also offer Carbon Literacy Training, a one-day course established in conjunction with the UN-recognised Carbon Literacy Project to help people better understand the climate crisis and how to deal with it. "It's a great next step," says Dominic. "We offer this to the public, and we've also been training ski instructors so they talk to people about this on lifts, and trained athletes so they can properly represent the topic and talk about it effectively."
The difference between hitting ambitious climate targets vs current forecasts could be the difference between 70% less snow, or under 30% less, Dominic says. It cannot be ignored, of course, that lovers of the outdoors often travel huge distances to access them. Winter encourages sustainable thinking - but without losing sight of the importance of those higher, systematic changes.
"We all have a carbon footprint, and everyone engaged with nature will have their own carbon vices," Winter says. "No one is net zero yet. Travel tends to be the number one cause of climate change impact related to an outdoor trip, so you can choose to travel less, or to do a longer trip rather than multiple short trips, for example. We also need to push for that systemic change that we need to see. So we're all about progress over perfection and heading in the right direction to make sure that we meet that net zero greenhouse gas emissions by the middle of the century that will stop climate change and protect the future of what we love."
"Together, people who spend time in the outdoors can be a force for positive change."
Read more on the Protect Our Winters UK website, or browse the huge range events taking place in the publicly-accessible Green Zone (and most of which are also free to view online) at COP26.